Podcast: Play in new window | Download (Duration: 35:57 — 39.1MB)
Spending is slowing, wages flat, the [CB] economy is declining and exposed to all to see. Trump will be pushing for a rate cut plus stimulus. The [CB] is already preparing to their narrative on how this is going to play out, remember they need to look independent. The economic system will stabilize through the 2020 elections and then the real fun begins. CNN closed its London office and now holding back paychecks to freelancers for 90 days. Records released on Smollett which shows a deal was made before charges were dropped. Cummings and his wife refuse to turn over their information.Giuliani goes after the Biden family. Barr confirms that Huber and Durham are on the hunt and that Huber has been investigating the U1 scandal. Mueller indicates that crimes were committed and other investigators are handling them. Trump places tariffs on Mexico to push the border agenda. Unauthorized individuals are still talking the Iranian govt. Nothing can stop this movement.
Check Out The X22 Report Spotlight YouTube Channel X22Report Spotlight
Please check Newzsentinel.com for the latest news on the economic collapse. The Sentinel Alerts are updated throughout the day. If you haven't already, go to "The People" and join the community of people who are helping each through the economic collapse.
---
Current News – 05.31.2019
Watch The X22 Report On Video
---
Economy
 on a year-over-year basis, income growth picked up and spending slowed…
Real Personal Spending was unchanged in April, after a big surge in March…
Source: zerohedge.com
the Fed monitors the bond markets for signals on the economy, some analysts see the U.S. central bank as unlikely to cut rates without new economic concerns.

The Fed Board of Governors vice chair, Richard Clarida, said on Thursday that the U.S. economy is in "a very good place" and is as close to the Fed's goals of maximum employment and stable prices as it has been in 20 years.
The bond market move may prove to be prescient, however, if it is followed by further drops in inflation, worsening trade relations or other factors that could slow the economy, as some expect.
Source: reuters.com
---
Political/Rights
CNN's New 90 Day Wait Period For Paychecks Has Freelance Producers Outraged
 CNN is now managing to tick off all of the freelancers that they hire across the world by extending payment wait times from an industry standard 30 days to a whopping 90 days. Many of the pieces that air on the news are not filmed by employees of whatever news station is airing it, but instead by independent contractor video producers, also called stringers. The news stations either commission these people to cover certain things or the contractors shop around pieces that they've put together on their own merit.

Brad Ingram, who serves as CNN's "vice president" of their "procure to pay" wing of the "customer care department" sent the letter out the other day, explaining that the new policy takes effect on June 17th.
This 90 day plan has hundreds of stringers across world upset, and they are venting in a Facebook group.
Source: thegatewaypundit.com
Chicago police release hundreds of pages of documents related to Smollett investigation
New documents on the Jussie Smollett case released Thursday show that prosecutors told Chicago police detectives that a possible deal with the "Empire" actor was in the works a month before charges against him were dropped.
The approximately 460-pages of new documents show detectives investigating Smollett's claim he was the victim of a hate crime were told by Cook County prosecutors a deal with Smollett could include a $10,000 fine and community service. The detectives did not pass the information to superiors.
Source: fox32chicago.com
Cummings' Wife's Refusal To Turn Over Records On Her Nonprofit Is 'Illegal,' Expert Says
Rep. Elijah Cummings' wife runs a nonprofit that has taken millions from interest groups with business before the Oversight Committee that Cummings chairs
Maryland Democratic Rep. Elijah Cummings' wife is breaking the law by not revealing financial disclosures about her nonprofit,
At least three different groups have requested the forms, and to each, Rockeymoore Cummings has refused, even when told that the law requires it. She refused on the phone to NLPC,
Source: dailycaller.com
Doug collins is now going after leakers, he tweeted out the following
Leaking classified and sealed material is a dangerous, illegal action. The DOJ's declination to prosecute leaks is concerning and only emboldens leakers to continue their reckless actions. Read more of my letter to AG Barr here: https://t.co/5GG42rSQQg

— Rep. Doug Collins (@RepDougCollins) May 30, 2019

Dear Attorney General Barr:

I write regarding yesterday's Investigative Summary issued by the Department's Office of the Inspector General (OIG) titled Findings of Misconduct by an FBI Deputy Assistant Director for Unauthorized Contacts with the Media, Disclosing Law Enforcement and Other Sensitive Information to the Media, and Accepting a Gift from the Media (Summary). The Summary notes an FBI Deputy Assistant Director (DAD) "disclosed to the media the existence of information that had been filed under seal in federal court, in violation of 18 USC § 401, Contempt of Court." The Summary noted, however, "[p]rosecution of the DAD was declined."

There are at Least Three Potential Investigations of former senior FBI Officials Regarding Unauthorized Leaks

Last April it was reported the Inspector General referred former FBI Deputy Director Andrew McCabe to the U.S. Attorney for the District of Columbia due to McCabe's lack of candor. As the OIG reported, McCabe disclosed confidential investigative details to a media outlet "to advance his personal interests at the expense of Department leadership." McCabe subsequently lied under oath to the FBI's Inspections Division and the DOJ OIG.

Separately, last June the Inspector General testified before the Senate Judiciary Committee his office was investigating former FBI Director James Comey's leaking of memos he wrote regarding his conversations with the President.

Over the past year, however, little information has been shared publicly—or with Congress—regarding the status of these leak investigations. Therefore, please provide answers to the following questions on or before June 7, 2019:

Did the OIG refer the DAD discussed in yesterday's Summary to the Department for prosecution? Did the Department decline prosecution? Why?
Is the investigation into James Baker still ongoing
Did the OIG criminal referral regarding Andrew McCabe develop into an investigation? If yes, is it ongoing and what is the status
How many active cases does the Department have regarding classified leaks?
Has the Department recently conducted a criminal investigation into James Comey regarding possible leaking of classified information? If so, how did that investigation originate, and what is the status of that investigation?

Thank you in advance for your answers to these questions. In lieu of a written reply, my staff is available for an in-person briefing on this matter.

Sincerely,

Doug Collins
Ranking Member
Rudy Giuliani DROPS BOMB on Biden Crime Family — Accuses Joe Biden and "Drug Addict" Son Hunter of Extortion and Bribery in the Millions! (VIDEO)
Rudy Giuliani: "If Donald Trump Jr. got $1.5 billion from the Chinese, you don't think we'd be going crazy? Well, Biden's kid got $1.5 billion from China for a start-up private equity fund while the old man was giving us away to China. He flew the kid there on Air Force 2… And he'd just been tossed out of the military for being a drug addict. Did they give him $1.5 billion for his expertise or did they give it to him because we just caved into them on the islands on tariffs. Sold us out so the kid could get $.5 billion. We're not covering that? And you're telling me these people (liberal mainstream media) are honest? They're trying to find out if Donald Trump got a parking ticket 20 years ago. And they won't cover the 1.5? How about the $5 million from one of the most crooked people in the Ukraine? While Joe is doling out the money to the Ukraine? And then Joe bribes the president of the Ukraine!… The Ukrainians didn't want to fire the guy. He did it because he was extorted. That's the crime, Joe. Extorted! And by the way when he took the money from the Ukraine we call that under our laws bri-ber-y.
Source: thegatewaypundit.com
Barr said, "I personally felt he could've reached a decision…He could have reached a conclusion. The opinion says you cannot indict a president while he is in office, but he could've reached a decision as to whether it was criminal activity. But he had his reasons for not doing it, which he explained and I am not going to, you know, argue about those reasons."
Source: breitbart.com
Now Barr was being interviewed on CBS and he said a couple of very interesting things.
First he said
 "Well it's hard to read some of texts with and not feel that there was gross bias at work and they're appalling. And on their face they were very damning and I think if shoe was on other foot we could be hearing a lot about it. https://t.co/Xk16h1sgAA

— Tom Fitton (@TomFitton) May 31, 2019
In regards to spying, things are just not jiving
AG Barr on explanations for spying on @RealDonaldTrump campaign: Things are just not jiving. https://t.co/Xk16h1sgAA

— Tom Fitton (@TomFitton) May 31, 2019
He said the
AG Barr: "use of foreign intelligence capabilities and counterintelligence capabilities against an American political campaign to me is unprecedented and it's a serious red line that's been crossed." https://t.co/Xk16h1sgAA

— Tom Fitton (@TomFitton) May 31, 2019
AG Barr: "dangerous to the continuation of self-government and our republican system, republic that we not allow government power, law enforcement or intelligence power, to play a role in politics, to intrude into politics, and affect elections." https://t.co/Xk16h1sgAA

— Tom Fitton (@TomFitton) May 31, 2019
AG Barr on Spygate: "republics have fallen because of Praetorian Guard mentality where gov't officials get arrogant, they identify national interest with own political preferences and they feel that anyone who has diff opinion is an enemy of the state." https://t.co/Xk16h1sgAA

— Tom Fitton (@TomFitton) May 31, 2019
AG Barr: "So it was bogus, this whole idea that @RealDonaldTrump was in cahoots with the Russians is bogus." https://t.co/Xk16h1sgAA

— Tom Fitton (@TomFitton) May 31, 2019
AG Barr: "I'm amused by these people who make a living by disclosing classified information, including the names of intelligence operatives, wringing their hands about whether I'm going to be responsible in protecting intelligence sources and methods." https://t.co/Xk16h1sgAA

— Tom Fitton (@TomFitton) May 31, 2019
AG Barr: "…the idea of resisting a democratically elected president and…throwing everything at him and really changing norms on grounds that we have to stop this president, that is where the shredding of our norms and our institutions is occurring." https://t.co/Xk16h1sgAA

— Tom Fitton (@TomFitton) May 31, 2019
https://www.cbsnews.com/news/william-barr-interview-full-transcript-cbs-this-morning-jan-crawford-exclusive-2019-05-31/
JAN CRAWFORD: Um, what's the status of Huber's investigation in Utah? I think the former Attorney General Sessions had asked him to look at this.
WILLIAM BARR: Right, so Huber had originally been asked to take a look at the FISA applications and the electronic surveillance but then he stood back and put that on hold while the Office of Inspector General was conducting its review, which would've been normal for the department. And he was essentially on standby in case Mr. Horowitz referred a matter to him to be handled criminally. So he has not been active on this front in recent months and so Durham is taking over that role. The other issues he's been working on relate to Hillary Clinton. Those are winding down and hopefully we'll be in a position to bring those to fruition.
 
So Huber was assisting with the FIA investigation but he stepped back for the IG, Durham has taken over that role, What has Huber been doing, he has been working on the Uranimum1 investigation and it is now winding down, what does this mean, they are preparing for prosecution
The MSM is now trying to get ahead of the story by projecting.
the Justice Department just unearthed a letter Matt Whitaker delivered to the Utah U.S. attorney directing a review of how the department handled the Clinton Foundation and the Uranium One issues.
Then-Attorney General Jeff Sessions wrote the letter on Nov. 22, 2017 for Utah U.S. Attorney John Huber. Matt Whitaker, who was Sessions' chief of staff at the time, emailed the letter to Huber that day, writing, "As we discussed." He also sent Huber a copy of a letter the Justice Department's Congressional affairs chief sent to the chairman of the House Judiciary Committee on Nov. 13 of that year.
The existence of a letter documenting Sessions' directive that the DOJ revisit probes of Trump's top political foe is a surprise because a department lawyer said in court last year that senior officials insisted it didn't exist. The liberal nonprofit American Oversight obtained the letter through a Freedom of Information Act (FOIA) request they filed on Nov. 22, 2017––the same day Whitaker emailed Sessions' letter to Huber.
The request asked for documentation of the directions Sessions gave Huber about the review of the Clinton investigations. After DOJ failed to produce any written directions, American Oversight sued.
.
The letter, which American Oversight provided is consistent with what the DOJ's chief of legislative affairs has told Congress: that Huber is scrutinizing the sale of a Canadian uranium mining company with interests in the United States to Rosatom, a Russian state-owned company. Republicans have long alleged that then-Secretary of State Hillary Clinton declined to oppose the deal because of contributions to the Clinton Foundation.
Source: dailybeast.com
1) Remember this big #Qanon drop from Oct 9, 2018? It's the first time Q made reference to a "Stealth Bomber":

"How do you navigate around installed corrupt [FBI][DOJ]? USE A STEALTH BOMBER"

A book called "Stealth" was published on Oct 9, 1989 (same date). The author? pic.twitter.com/sO8M7y2wAx

— Julian's Rum 🥃 (@JuliansRum) May 31, 2019
2) Guy Durham.

Gee, who else do we know with that surname? John Durham certainly comes to mind. pic.twitter.com/iJZbKwUnd0

— Julian's Rum 🥃 (@JuliansRum) May 31, 2019
3) Some excerpts from the book description:

"Durham makes his debut as a novelist with a provocative techno-thriller whose title has a double meaning."

Double meanings exist, do they not?

— Julian's Rum 🥃 (@JuliansRum) May 31, 2019
4) "On one level it refers to third-generation stealth technology able to produce a totally invisible aircraft, and on the other suggests the elaborate U.S. deception, dating back to the Kennedy administration"

Sounds familiar.

— Julian's Rum 🥃 (@JuliansRum) May 31, 2019
5) "Coerced out of retirement, Pretorius finds himself on a fast-paced mission where psychotropic drugs are as vital as high-tech gadgetry, where nothing is as it seems, where his survival demands making a transition from pawn to player."

DON'T BE A PAWN IN THEIR SICK GAME- Q

— Julian's Rum 🥃 (@JuliansRum) May 31, 2019
6) "And his convincing rationale for the disinformation plan upon which the novel's plot is structured leaves a pungent intellectual aftertaste."

Why must disinformation be provided?- Q

— Julian's Rum 🥃 (@JuliansRum) May 31, 2019
7) To help your stealth bomber stay off the radar so he can safely deliver the payload.

END pic.twitter.com/H9MYTQywWT

— Julian's Rum 🥃 (@JuliansRum) May 31, 2019
Yesterday, Border Patrol agents apprehended the largest group of illegal aliens ever: 1,036 people who illegally crossed the border in El Paso around 4am. Democrats need to stand by our incredible Border Patrol and finally fix the loopholes at our Border! pic.twitter.com/6K1rIUzorM

— Donald J. Trump (@realDonaldTrump) May 30, 2019
Mexico has taken advantage of the United States for decades. Because of the Dems, our Immigration Laws are BAD. Mexico makes a FORTUNE from the U.S., have for decades, they can easily fix this problem. Time for them to finally do what must be done!

— Donald J. Trump (@realDonaldTrump) May 31, 2019
Trump is now using tariffs as leverage to get Mexico to stop illegals, drugs human trafficking from entering into the US
In order not to pay Tariffs, if they start rising, companies will leave Mexico, which has taken 30% of our Auto Industry, and come back home to the USA. Mexico must take back their country from the drug lords and cartels. The Tariff is about stopping drugs as well as illegals!

— Donald J. Trump (@realDonaldTrump) May 31, 2019
On June 10th, the United States will impose a 5% Tariff on all goods coming into our Country from Mexico, until such time as illegal migrants coming through Mexico, and into our Country, STOP. The Tariff will gradually increase until the Illegal Immigration problem is remedied,..

— Donald J. Trump (@realDonaldTrump) May 30, 2019
….at which time the Tariffs will be removed. Details from the White House to follow.

— Donald J. Trump (@realDonaldTrump) May 30, 2019
Mexican President Lopez-Obrador Asks for Emergency Meeting Friday… n.
AMLO has an economic plan where hundreds-of-thousands of his fellow Mexicans flood the Southern U.S. border region; overwhelm the system and essentially create an initial border economy; then, with the door and pathway created, begin a process of exfiltration of U.S. economic wealth directly into Mexico.

Through overwhelming the Southern border regions, the nation of Mexico will be able to influence local U.S. laws and overwhelm the local U.S. political structures.  The Ameri/Mex zone penetrates into the U.S. and provides a borderless opening for migration, trade, commerce and the education of Mexican citizens through the utilization of U.S. social and economic systems.
Within the plan AMLO envisions the U.S. training, educating, employing and eventually paying for a growing standard-of-living for Mexico.  It is a fast way for Mexico to gain wealth; as opposed to the long process of building out an entire societal system of education, investment, infrastructure and commerce
Trump gave them chances, he knew the plan, now its time to stop all of this.
90% of the Drugs coming into the United States come through Mexico & our Southern Border. 80,000 people died last year, 1,000,000 people ruined. This has gone on for many years & nothing has been done about it. We have a 100 Billion Dollar Trade Deficit with Mexico. It's time!

— Donald J. Trump (@realDonaldTrump) May 31, 2019
BREAKING: After Trump threatens tariffs, Mexico's President Lopez Obrador asks Trump to have U.S. officials meet with the Mexican foreign minister in Washington on Friday to seek a solution that benefits both nations – Reuters

— Breaking911 (@Breaking911) May 31, 2019
Source: theconservativetreehouse.com
---
War
south Korea put out a news story that Kim Jong Un is executing those involved in the Summit deal with the US, but is really what is happening , remember NK embassy was raided in Spain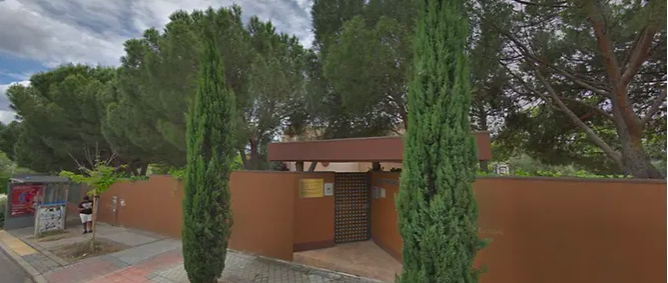 Investigators believe that the intruders were looking for "sensitive information regarding North Korea's nuclear and arms program" just days ahead of the Hanoi summit between North Korean leader Kim Jong-un and US President Donald Trump, which ended abruptly without a deal.
Source: deepstateblog.org
This is most likely a cover story, Kim Hyok Chol was most likely involved handing classified sensitive materials to those who raided the embassy, translation, he handed info over to the clowns, C_A
Former Obama officials reveal they are still talking with the Iranian government
 former Obama officials have also met with congressional Democrats on how to proceed with Iran. The former officials would not say if they passed information from Iranian government officials to Congress,
Those involved with the talks said their conversations with the Iranians are "normal." But a congressional GOP staffer who works on Iran issues said the news is concerning.
Diplomatic talks by private citizens with foreign government officials is banned by the Logan Act, which was passed in 1799. If convicted of violating the Act, the punishment could be a fine, imprisonment for for three years, or both.
Source: washingtonexaminer.com
---
Q

History is being made.
You are the saviors of mankind.
Nothing will stop what is coming.
Nothing.
Q