Podcast: Play in new window | Download (Duration: 38:09 — 38.9MB)
The housing pattern continues, Vancouver home sales crash by 46%. This is spreading world wide, the economy is breaking down at lightning speed. US factory order decline, the [CB] bank economy is deteriorating very quickly, get ready for more stimulus, this will keep the economy operational until after the 2020 election. Saudi Arabia denies that they will be dumping the petrodollar.  Clues and hints were given, gold will bring down the Fed. The [DS] are now trying to change law in NY to get Trump's tax returns. Rep Doug Collins rights a letter to Nadler.Paul Sperry tweet that Nadler gave misleading statements back in Feb 2018. Trump reorganizing DHS and the Secret Service. Cuomo finds out why the illegals are coming to the US, its not what he thought. Allison Mack pleads guilty. The first of 2019 was to show the US that the Mueller investigation was a witch hunt and Trump did not collude, the second half of 2019 will bring people to justice, .
Check Out The X22 Report Spotlight YouTube Channel X22Report Spotlight
Please check Newzsentinel.com for the latest news on the economic collapse. The Sentinel Alerts are updated throughout the day. If you haven't already, go to "The People" and join the community of people who are helping each through the economic collapse.
---
Current News – 04.08.2019
Watch The X22 Report On Video
---
Economy
Just like last month, when Grant's Interest Rate Observer dubbed the Vancouver housing market as "ghastly", in April Vancouver once again reported the fewest monthly sales in 33 years.
According to the Real Estate Board of Greater Vancouver, total housing sales were 46.3% below the 10-year March sales average and was the lowest total for the month since 1986. Condo sales took a steep drop, falling 35% year-over-year as they play catch up with the detached housing market.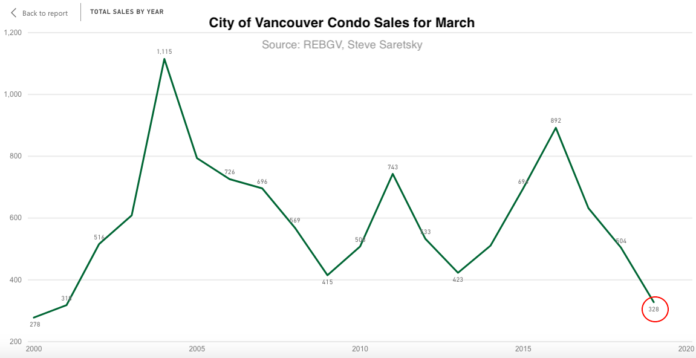 "Housing demand today isn't aligning with our growing economy and low unemployment rates. The market trends we're seeing are largely policy induced," Ashley Smith, REBGV president said.

Source: zerohedge.com
US factory orders have been flat to weak for six straight months now…
Factory orders fell 0.5% MoM in February and were revised lower to unchanged in January.
Decoupling from the US equity market's push for new record highs…
Source: zerohedge.com
In what appears to be the latest example of Saudi Arabia saying one thing in public and another in private, Saudi Arabia's energy ministry on. Monday denied reports published last week claiming that the kingdom might abandon the petrodollar if Congress passes the "NOPEC" bill, which would expose members of the oil cartel to American antitrust laws.
The Financial Times reported that the kingdom has "no plans" to sell its oil in currencies other than the dollar, a decision that, if the kingdom did follow through, would seriously undermine the dollar's role as the dominant global reserve currency.
These reports "are inaccurate and do not reflect Saudi Arabia's position on this matter," the energy ministry said in a statement, adding that the kingdom's decades-long policy of selling oil in dollars "has served well the objectives of its financial and monetary policies."
Source: zerohedge.com
---
Political/Rights
New York Democrats seek solution to obtain Trump's state tax returns
State lawmakers are expected to introduce a bill this week that would allow the commissioner of the New York Department of Taxation and Finance to release any state tax return requested by leaders of three congressional committees for any "specific and legitimate legislative purpose," according to the New York Times.
The bill would allow the release of tax filings for personal income taxes, corporation taxes, and real estate transfer taxes
Source: washingtonexaminer.com
Top House Republican Shreds Nadler For Bullying Barr; Wants Mueller To Testify "Immediately"
Rep. Doug Collins, the top Republican on the Democrat-controlled House Judiciary Committee, wrote a scathing letter to the panel's chairman, Rep. Jerry Nadler (D-NY) accusing him of putting Attorney General William Barr in an "untenable but politically convenient situation."
According to the letter, Barr would be forced to "break the law" if he complies with a subpoena for special counsel Robert Mueller's unredacted Russia report and its underlying evidence. If Barr doesn't, Nadler will "label him as part of a cover-up," according to the letter.
Barr has vowed to release a version of Mueller's Russia report by the middle of April, with redactions made to grand jury and classified information, – as required under federal law.
Collins notes that Nadler could compel AG Barr to provide the unredacted report if he launches an impeachment hearing, however the top Republican on the panel noted "Perhaps you are loath to begin an impeachment hearing when the facts do not support one."
"Instead, you refuse to head down that path for political reasons, and have chosen the path of greatest resistance, and least legality – attacking the Attorney General for refusing to break the law while misleading the American public about what the law requires or allows." 
 Doug Collins tweeted out
Democrats can cite no precedent for their demands for grand jury information from the #MuellerReport, but there's a solution we should all be able to agree on: The Judiciary Committee should invite the Special Counsel to testify immediately. pic.twitter.com/TgofQhAb9D

— Rep. Doug Collins (@RepDougCollins) April 8, 2019
 "I urge you to do the right thing, follow the law, and invite the Special Counsel to testify before the Committee immediately. Doing so ensures we will hear the unfiltered truth from a man who conducted his investigation with integrity and professionalism."
Source: zerohedge.com
Paul Sperry tweets out that Nadler made false statements in Feb 2018, this is his tweets
BREAKING: House Judiciary Chairman Jerrold Nadler made a demonstrably false statement in Feb 2018 when he asserted: "Fusion GPS initiated the [Steele dossier] project on behalf of the conservative Washington Free Beacon, not the DNC."

— Paul Sperry (@paulsperry_) April 8, 2019
BREAKING: The Mueller report (and Cohen's recent testimony about Prague) show that Democratic Rep. Jerrold Nadler of House Judiciary made a false statement in Feb 2018 when he denied "that any aspect of the Steele dossier is false or inaccurate in any way"

— Paul Sperry (@paulsperry_) April 8, 2019
BREAKING: In the wake of the Mueller Report, House Judiciary Chairman Jerrold Nadler appears to have committed libel in Feb 2018 when he claimed: "The Russian government waged a massive campaign to discredit our election. Carter Page appears to have played a role in that effort."

— Paul Sperry (@paulsperry_) April 8, 2019
VIDEO: John Solomon: "My Sources Inside The FISA Court – 2nd Half of 2019 Will Be Year of Accountability – Will Bring A Lot of People To Justice.
BREAKING: I'm told AG Barr not fan of institution of the special counsel/prosecutor & feels public corruption cases should be dealt w inside DOJ by the attorney general,making chances of his appointing special counsel to investigate Obama FBI/DOJ officials in SpyGate scandal slim

— Paul Sperry (@paulsperry_) April 8, 2019
Confirmed: Kirstjen Nielsen Did Not Resign — Was FORCED OUT By President Trump
 President Trump announced on Sunday Kirstjen Nielsen is "leaving her position" as Director of Homeland Security. Trump did not say she was resigning, as initial reports stated, instead saying she was "leaving her position",
Secretary of Homeland Security Kirstjen Nielsen will be leaving her position, and I would like to thank her for her service….

— Donald J. Trump (@realDonaldTrump) April 7, 2019
….I am pleased to announce that Kevin McAleenan, the current U.S. Customs and Border Protection Commissioner, will become Acting Secretary for @DHSgov. I have confidence that Kevin will do a great job!

— Donald J. Trump (@realDonaldTrump) April 7, 2019
BREAKING: President Trump Fires Secret Service Director Randolph Alles
President Trump directed Mick Mulvaney to fire Secret Service Director Randolph "Tex" Alles just one day after DHS Sec. Kirstjen Nielsen was forced out,

President Trump named James Murray as the new director of Secret Service, replacing Randolph "Tex" Alles, the White House said Monday.
Source: thegatewaypundit.com
Nielsen backs Trump border policy despite firing
F

ormer Secretary of Homeland Security Kirstjen Nielsen on Monday underscored her support for President Trump's hard-line immigration policy.
"I share the president's goal of securing the border," Nielsen said
Source: washingtonexaminer.com
President Trump Removes Secret Service Director….
DHS is a multi-layered matrix of conflicting political interests and career bureaucrats with internal agendas.
The recently visible political bias within the FBI is an example of the same issues likely to exist within another massive bureaucracy of the DHS. Removing the U.S. Secret Service, and putting them back into Treasury, would give them operational independence and renewed clarity of purpose.  Until 2003, the Secret Service was part of the Department of the Treasury,

There has been something more opaque happening in the background recently…. This story is likely connected to several other elements yet to fully surface. President Trump has excellent instincts.
Source: theconservativetreehouse.com
CNN's Chris Cuomo recently went to the border to speak with the "refugees" seeking asylum from violent Central American countries, only to realize that's not what's actually happening.
Cuomo's recent conversation with one migrant through an interpreter makes it clear President Trump and Republicans are telling it like it is: Most of the thousands pouring across the southern border are here for jobs, and they're exploiting the asylum system to get in.
Kudos to Chris Cuomo for revealing that what's driving illegal immigration from Central America are job opportunities in U.S. and asylum loopholes. Very few have legitimate credible fear claims. This is how reporting is done.

Congress continues to allow this crisis to build. pic.twitter.com/iqaIjzuVTR

— NumbersUSA (@NumbersUSA) April 3, 2019
Source: theamericanthinker.com
Former Smallville actress Allison Mack wept in a Brooklyn federal courtroom on Monday as she pleaded guilty to charges that she manipulated women into becoming sex slaves for the leader of a purported self-help group tied to the Clintons.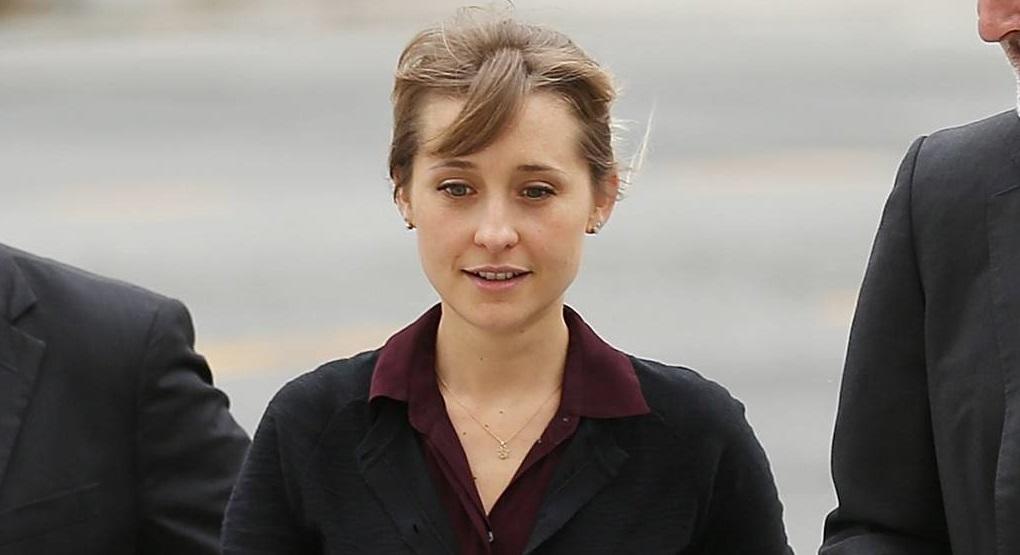 Source: zerohedge.com
---
Geopolitical/Police State
---
War
Now The New York Times Wants Us to get Involved in Libya
 Libya Is Entering Another Civil War. America Can Stop It.
The Trump administration must act fast to stop the escalating conflict in Libya, which will subvert ongoing efforts for a peaceful settlement and strengthen the Islamic State.

By Frederic Wehrey and Jeffrey Feltman¹ | April 5, 2019
The authors are urging increased American diplomatic pressure, but let's tell the truth here: diplomacy doesn't stop wars, and any increased American diplomatic effort would have to be matched by a willingness to commit military forces if General Hafter continues with his "disdain for the peace efforts."  And why shouldn't he; right now, it seems as though he might well win.
Source: redstate.com