Podcast: Play in new window | Download (Duration: 45:28 — 47.0MB)
The housing market is falling apart, the bubbles are getting ready to pop and many states are losing their population which is not a good sign for housing, if the population decreasing the housing market implodes. CA population is declining, so are many other states. Watch CA, something is about to happen. The public is now waking up to the fact that the [CB] is responsible for the economy crashing and it is not a benefit to the people. The [DS] and the MSM are trying many different narrative angles to control what is happening, but many of their past stories are showing they reported fake news. The Mueller report is a complete mess, the report tries to exonerate [HRC], protect key players and push the obstruction charge against Trump, all of this is a big fail. Pain coming. The [DS] knows the Declass is coming soon but they do not know what date and they are using ammunition every couple of days to keep the news cycle very busy.
Check Out The X22 Report Spotlight YouTube Channel X22Report Spotlight
Please check Newzsentinel.com for the latest news on the economic collapse. The Sentinel Alerts are updated throughout the day. If you haven't already, go to "The People" and join the community of people who are helping each through the economic collapse.
---
Current News – 04.21.2019
Watch The X22 Report On Video
---
Economy
Los Angeles population drops, San Francisco & Silicon Valley population rises least since 2010, North Bay's population drops.
The housing market in California with its sky-high home prices depends on blistering population growth. 
In the other seven counties of the eight-county region of Southern California – growth has slowed
The population of Silicon Valley (the counties of San Mateo and Santa Clara) and San Francisco combined grew by 9,000 people in the 12-month period through July 1, 2018, and it grew in all three counties, but it was the smallest growth since 2010 and about one-fifth of the growth rates between 2011 and 2015, which ranged between 45,000 to 51,000 a year: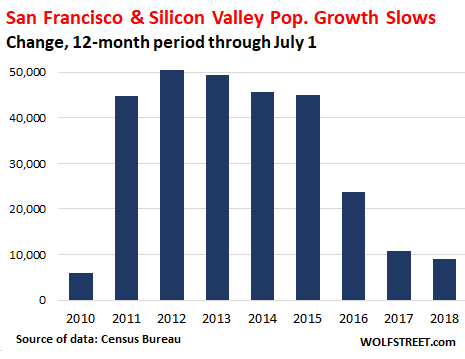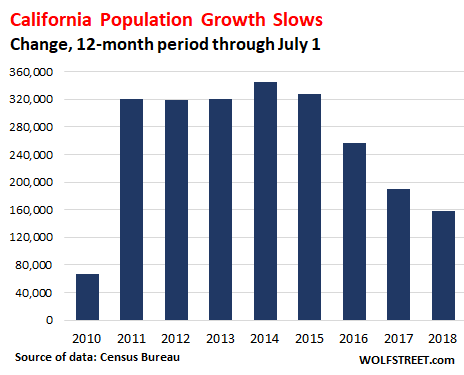 Source: wolfstreet.com
Q

!4pRcUA0lBE

ID: b9b7bb

No.1414277


Allison Mack

[NXIVM]

arrested

[date]

?

When does a bird sing?

Schneiderman resigns

[date]

?

Coincidence?

Eyes Wide Open.

Who will be next?

Watch NYC.

Watch CA.

Q
Q

!!mG7VJxZNCI

ID: 62138c

No.4281478 


>>4280189

Will voter fraud in CA ever be brought to light?

>>4281387

Yes.

"Watch CA" was deliberate.

Q
Obama-Era Judge Slams The Brakes On Trump Order To Open Fed Lands To Coal Mining
A federal judge in Montana delayed a Trump administration attempt to open up more federal lands to coal mining Friday, The New York Times reported.
U.S. District Court Judge Brian Morris ruled that the Trump administration illegally overturned a moratorium placed on coal mining on federal lands by former President Barack Obama. Obama instated the policy in 2016 as part of his administration's environmental agenda to cut coal usage
Morris's decision states that former Interior Secretary Ryan Zinke did not consider the full environmental effects of overturning the coal mining ban and ordered the Department of the Interior (DOI) to redo and expand environmental studies on the matter. The DOI is looking into the court decision before taking further action, The NYT reported.
The next push to overturn Obama's moratorium on selling coal mining leases for federal land will fall to Interior Secretary David Bernhardt. Bernhardt took charge of the DOI as acting secretary after Zinke left the department in January. The Senate confirmed Bernhardt's nomination on April 11
Trump campaigned on reviving America's faltering coal industry to save jobs in the sector as well as promote U.S. energy independence from foreign sources. Environmental activists and Democrats have hampered the administration's progress, claiming that emissions from the sector are worsening climate change and may do irreparable harm to the environment.
Source: dailycaller.com
The Federal Reserve Should Have Less Power, Not More Power

Richard Rahn has a column in the Washington Times that raises questions about the Fed's role in a modern economy.
Is there a need for the Fed? …The Fed has an extensive history of policy mistakes, (too long to even summarize here). The problem has been the assumption that the Fed had better information and tools than it had. At times, it was expected to "lean against the wind" as if it had information not available to the market — or smarter people. In Hayekian terms, it suffered from "the pretense of knowledge." At this point, it may be beyond fixing. Several very knowledgeable economists who have held high-level positions at the Fed, including regional bank presidents, have begun discussions about setting up a new commission to rethink the whole idea of a Fed and its activities. The structure that now exists is a jerry-built concoction that has been assembled in bits and pieces for more than a century — and increasingly appears to be past its expiration date.
Source: peoplespunditdaily.com
---
Political/Rights
DEEP STATE SPY LOCATED: Fake 'Russian' Joseph Mifsud Who Set Up Trump Campaign Volunteer Papadopoulos Located in Rome!
Maltese professor Joseph Mifsud was used to tie George Papadopoulos to Russia by the Mueller team and their mainstream media.  After he was interviewed by the Mueller team he went missing.

Mueller's Team also had connections to Joseph Mifsud –

According to one investigative site on the web, one of the members of Mueller's team was connected to Mifsud –
Zainab Ahmad, a member of Mueller's legal team, is the former Assistant United States Attorney in the Eastern District of New York. As pointed out by Blackburn, Ahmad attended a Global Center on Cooperative Security [GCCS] event in 2017. In recent days, Blackburn wrote via Twitter: "Zainab Ahmad is a major player in the Russiagate scandal at the DOJ. Does she work for SC Mueller? She was at a GCCS event in May 2017. Arvinder Sambei, a co-director of the [London Centre of International Law Practice], worked with Joseph Mifsud, [George Papadopoulos] and [Simona Mangiante]. She's a GCCS consultant."
The FBI set up Papadopoulos with Mifsud who went missing after being interviewed by the Mueller team.  Now he has been located –
George Papadopoulus tweets out the following
Joseph Mifsud, the "Russian spy," who according to Mueller started "the whole investigation," has been outed by our Italian Friends today. He is living next to the US embassy in Rome 😂. Can't wait for him to reveal who his FBI handlers were.

— George Papadopoulos (@GeorgePapa19) April 18, 2019
It will be good to finally ask Mifsud who from Obama's FBI or other agency hired him to set up Papadopoulos.  It's time to investigate the investigators.
Source: thegatewaypundit.com
Mueller's Report Reveals FBI Investigated General Mike Flynn Over His 'Russia Ties' Earlier Than Previously Known
Mueller's report revealed that the FBI was investigating General Mike Flynn for his supposed ties to Russia much earlier than previously known.
According to Mueller's report, Trump's former National Security Advisor General Mike Flynn was under investigation for FOUR separate sets of allegations.
Mueller's report stated that Flynn was being probed as a part of the FBI's Russia investigation before his calls to Kislyak, however it is unclear why.
"Previously, the FBI had opened an investigation of Flynn based on his relationship with the Russian government," the report stated. "Flynn's contacts with Kislyak became a key component of that investigation."
In a footnote, Mueller's report cited FBI 302's taken by former FBI Director James Comey and former Justice Department official Mary McCord.
In May of 2018, the House Intel Committee revealed in a newly unredacted portion of its report (screenshot below) that there was a CI investigation into General Mike Flynn prior to his phone calls to Russian Ambassador Kislyak, per Comey's testimony, however the reason for it was unclear.
Mueller's report didn't even mention the illegal leak or wanting to get to the bottom of who illegally leaked Flynn's phone call to the media.
Comey testified that four individuals connected to Trump were under FBI counterintelligence investigation in the summer of 2016 dubbed 'Crossfire Hurricane.'
When Congressman Mark Meadows asked ex-FBI lawyer James Baker in a closed-door testimony in October of 2018 if multiple Trump associates (besides Carter Page) were targeted with FISA warrants, he refused to answer.
Thanks   Devin Nunes, we will soon have more answers on the FISA abuses and which one of Trump's associates were being spied on with FISA warrants.
Source: thegatewaypundit.com
In The Mueller report it says that intelligence agencies concluded that the DNC server has hacked by the Russians, but there is a problem with this, Bill Binney states that the NSA has 32 pages of communications betweejn SR and JA
Bill Binney States that the NSA Has 32 Pages of Communications Between Seth Rich and Julian Assange, As Revealed by a FOIA Request
About six months ago, a blogpost by "Publius Tacitus" appeared regarding attorney Ty Clevenger's FOIA request regarding Seth Rich:
 the NSA has confirmed that it has Top Secret and Secret documents responsive to a FOIA request for information concerning contact between Seth Rich and other people including Julian Assange.
"And other people"?
  Bill Binney, offered clarification on this issue in a brief interview with Ed Butowsky
"Ty Clevenger has FOIAed information from NSA asking for any data that involved both Seth Rich and also Julian Assange.
And they responded by saying we've got 15 files, 32 pages, but they're all classified in accordance with executive order 13526 covering classification, and therefore you can't have them.
That says that NSA has records of communications between Seth Rich and Julian Assange. I mean, that's the only business that NSA is in — copying communications between people and devices."
Source: medium.com
I had Harley Schlanger and  Bill BinneyOn the X22 Report Spotlight on April 6 and he explained how and why the RUssians did not hack the DNC server and that it was an inside job, take a listen to the two parts of the interview
If you would like to listen to the entire interview go to the X22 Report Spotlight YoutTube Channel

Since the full Mueller report has come out the MSM is correcting their stories or getting ahead of what is coming next.
  BuzzFeed quietly corrected an article that was so wrong the Special Counsel's office issued a rare statement rebuking the report.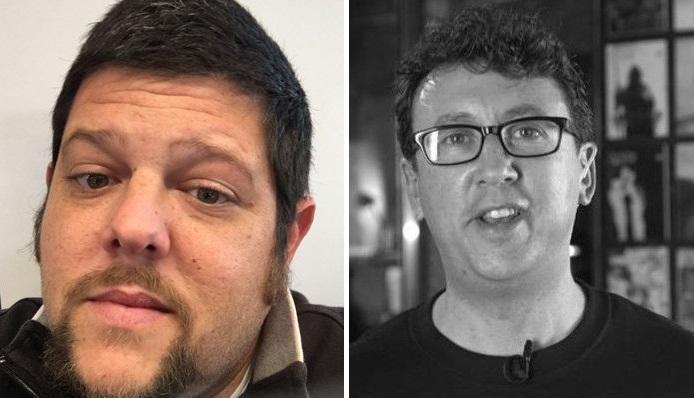 On January 17, BuzzFeed's Jason Leopold and Anthony Cormier dropped an anonymously sourced "bombshell" boldly proclaiming "President Trump Directed His Attorney Michael Cohen To Lie To Congress About The Moscow Tower Project" (spearheaded by Cohen and longtime FBI informant and convicted fraudster Felix Sater — who gave the same BuzzFeed reporters a comprehensive interview last march).
 remember
BuzzFeed stood by their reporting, saying it "stands by this story 100%." Leopold and Cormier confidently appeared on CNN that weekend where Cormier insisted "Our reporting is going to be borne out to be accurate."

Except, it wasn't
Following the Thursday release of the redacted Mueller report which found that Trump did not direct Cohen to lie, BuzzFeed quietly corrected their story.

The New York Times Takes Another Look at the Steele Dossier and Reaches an Astonishing Conclusion that it was fake
 And now that the report is out and there is no longer an imperative to defend the collusion narrative, the New York Times takes notice:
The 35-page dossier, spiced up with tales of prostitutes and spies, sketched out a hair-raising story more than two years ago. Russian intelligence had used bribery and blackmail to try to turn Donald J. Trump into a source and ally, it said, and the Kremlin was running some Trump campaign aides practically as agents.

But the release on Thursday of the report by the special counsel, Robert S. Mueller III, underscored what had grown clearer for months — that while many Trump aides had welcomed contacts with the Russians, some of the most sensational claims in the dossier appeared to be false, and others were impossible to prove. Mr. Mueller's report contained over a dozen passing references to the document's claims but no overall assessment of why so much did not check out.

Now the dossier, financed by Hillary Clinton's campaign and compiled by a former British intelligence agent, Christopher Steele, is likely to face new, possibly harsh scrutiny from multiple inquiries.
What would be the problem with it?
Last year, in a deposition in a lawsuit filed against Buzzfeed, Mr. Steele emphasized that his reports consisted of unverified intelligence. Asked whether he took into account that some claims might be Russian fabrications, he replied, "Yes."

F.B.I. agents considered whether Russia had polluted the stream of intelligence, but did not give it much credence, according to the former official.

But that is an issue to which multiple inquiries are likely to return. There has been much chatter among intelligence experts that Mr. Steele's Russian informants could have been pressured to feed him disinformation.

Daniel Hoffman, a former C.I.A. officer who served in Moscow, said he had long suspected the dossier was contaminated by Russian fabrications. The goal, he said, would be to deepen American divisions and blur the line between truth and falsehood.
Source: redstate.com
  few if any among the mainstream have noticed (or mentioned) one tiny little detail in the Mueller Report… the 'confirmed' interference by Russia in the 2016 US Election took place – knowingly – under President Obama's watch. CNN contributor Scott Jennings dared to point out that the Mueller report looks bad for Obama
Is CNN trying to get out ahead of the what is coming, most likely,
Source: zerohedge.com
Now since the Mueller report has come out we have not really heard from OBama, Dinesh D'Sourza tweeted out
Obama is totally silent these days. Is he planning his escape from the country if all these Deep State conspiracies are traced back to him? pic.twitter.com/CETAIlP4n9

— Dinesh D'Souza (@DineshDSouza) April 18, 2019
Trump hits hard at the MSM with a tweet
The Fake News Media is doing everything possible to stir up and anger the pols and as many people as possible seldom mentioning the fact that the Mueller Report had as its principle conclusion the fact that there was NO COLLUSION WITH RUSSIA. The Russia Hoax is dead!

— Donald J. Trump (@realDonaldTrump) April 20, 2019
The Washington Post and New York Times are, in my opinion, two of the most dishonest media outlets around. Truly, the Enemy of the People! https://t.co/AG3vccsJvg

— Donald J. Trump (@realDonaldTrump) April 19, 2019
Dirty Truth tweets out the following
Gatez: They're not off the hook. Another Little nugget the IG is looking at is the corruption between the FBI and the media. We will be seeing it before we see the IG Report on how this fraudulent investigation got started. pic.twitter.com/NfTqf5iUkx

— The "Dirty" Truth (@MrDirtyTruth) April 21, 2019
Take a listen to what Gaetz says
Q

!!mG7VJxZNCI

ID: 84ae7e

No.5476842


>>5476480 lb

DECLAS will destroy their last stand [SCHUMER, PELOSI].
FISA will be the start and prepare public for ]HUBER[.

FISA = START.
FISA = IMMEDIATE CONF OF ILLEGAL ACTS RE: SIGNERS.
FISA = IMMEDIATE CONF START OF HUSSEIN SPY CAMPAIGN TO RIG AN ELECTION WAS BASED ON FALSE INFO.
FISA = IMPLICATES HRC / D PARTY AS FEEDERS OF FALSE INFO W/ THE INTENT OF SECURING MSM + BLAST/INSURANCE.
FISA = IMPLICATES SENIOR MEMBERS OF UK MI5/6/SIS, US INTEL, WH, FVEY, R PARTY (CONGRESS/SENATE) OF KNOWN CORRUPTION IN EFFORT TO RETAIN POWER AND RIG ELECTION + SAFEGUARD EVENT(S) BY POLITICAL KILL TO ACT WHILE IN POWER GIVEN MSM FAKE PUSH RUSSIA NAR.
FISA = TIES MSM HEADS (TV/BEHIND/CORP) TO D PARTY OTHER FOREIGN HEADS OF STATE IN CO-OP STRATEGY.
FISA BRINGS DOWN THE HOUSE.
FOIA DOES NOT INCLUDE FISA.
DECLAS BY POTUS KEY PARTS THAT FACTUALLY DEMONSTRATE THE 'DIRTY' 'FAKE' DOSSIER WAS USED AS PRIMARY SOURCE TO SECURE HIGHEST LEVEL OF INTEL SPYING ON PRIMARY REPUBLICAN OPPONENT (+POST ELECTION (INTEL ASSETS FOR/DOM SPYING ON THE PRESIDENT OF THE UNITED STATES)) FOR THE OFFICE OF THE PRESIDENCY OF THE UNITED STATES OF AMERICA.
LOGICAL THINKING.
PUBLIC AWARENESS – FISA/SPYING
FOUNDATION BUILT HUBER.
NO SPELLING ERRORS INTENDED – MOBILE / UNKNOWN IF ABOVE.
Q

>>5476681
Now AOC, Schiff, Brennan, Nadler, Maxine Waters and many others are pushing for impeachment, they need the obstruction to push this but there is one problem
1. The Senate was the key
lets go to post
Q

!!mG7VJxZNCI

ID: 5351e2

No.5628683


[RR]

deposition week?

[RR]

departure thereafter?

[MUELLER]

report post deposition of

[RR]

?

[MUELLER]

sealed indictments installed

[DC]

prior to

[RR]

loss of power?

Sealed indictments

[DC][blockade last resort]

installed post SESSIONS departure & WHITAKER assumption?

Sealed indictment count

[DC]

post_SESSIONS departure?

Sealed indictment count

[DC]

pre_WHITAKER assumption?

Power of BARR?

Can a sealed indictment be pulled post filing?

[MUELLER]

report > BARR?

[Bruce Ohr]

deposition last week?

[Bruce Ohr]

testimony dump thereafter?

[Bruce Ohr]

departure thereafter?

What other dumps are scheduled to occur?

Think timing.

[Pelosi]

pull threat to impeach?

Effort to prevent DECLAS?

Letter to POTUS from Pelosi/Schumer today?

Subject of the letter?

Was the 'impeachment' threat real?

TALKING POINTS TO SATISFY LOONY LEFT [SHEEP DO NOT THINK FOR THEMSELVES] BASE? TALKING POINTS MEANT TO 'PROJECT OUTRAGE' ACROSS AMERICA [USING FAKE NEWS BLOW-HORN] TO JUSTIFY FAKE INVESTIGATIONS AND TAKE IN DONOR SUPPORT?

Impeachment requires FACTS.

Impeachment requires 2/3 vote of the SENATE.

PROPAGANDA ARM OF [D] PARTY [FAKE NEWS] IS LOSING CONTROL OF THE NARRATIVE.

THE TRUTH WILL ALWAYS WIN.

TRANSPARENCY & EQUAL JUSTICE UNDER THE LAW.

SAVE AMERICA.

Q
2.
F

ormer U.S. Attorney Andrew McCarthy said Saturday that President Trump cannot be charged with obstructing justice for exercising his presidential powers.

Source: washingtonexaminer.com
Impeachment? Not so fast without missing element of criminal intent
A study by the conservative group Media Research Center found that impeachment was referenced on ABC, CBS, NBC, CNN, and MSNBC more than 300 times in the first 18 hours after the report was released, with CNN alone accounting for 148 times. M

Impeachment would have to focus on alleged obstruction, since Mueller did not find evidence of collusion. It is certainly true that you can obstruct an investigation that did not find a crime, but it is a difficult case to make.  the report does not establish a compelling criminal case for it. Indeed, Mueller explaining why he failed to come to a conclusion on it is one of the most unsupported and unconvincing parts of his report. The reason for that failure, however, could be as important as the element.
The report is a mess on intent with an array of intents to choose from. Mueller found "substantial evidence" that Trump wanted to limit the scope of the investigation, but that is not necessarily intent. I
None of this produces a compelling case of prosecution, even when any noncriminal motivation or intent is acknowledged. Even the best grounds for obstructive intent with Trump seeking to fire Mueller, an order ignored by White House counsel, was justified by Trump as based on his fear of a conflict of interest. Since Mueller was not fired, we cannot know if Trump would have tried to block any new special counsel. But Trump ultimately did not stop the investigation.
  Like any indictable acts, impeachable acts demand a showing of intent, not simply an array of possible intents.
Source: thehill.com
Mark Meadows sum it all up with one tweet
Americans should treat these latest subpoenas from House Democrats for exactly what they are: tactics of diversion and desperation, after their promises of Russian collusion came up empty.

It is over. Give it up.

— Mark Meadows (@RepMarkMeadows) April 20, 2019
REPORT: President Trump Preparing to Declassify Carter Page FISA Docs in Coming Weeks
President Trump and his aides are preparing to declassify the Carter Page FISA docs and other pertinent Russiagate records following the release of the Mueller report.
Horowitz is reportedly drafting his final report which is due to be made public within about six weeks.
Source: thegatewaypundit.com
Potus Schedule tweeted out the following on the 19th
18 U.S. Code § 2385, P 2-6.

Prints, publishes, edits, issues, circulates, sells, distributes, or publicly displays.

— POTUS_Schedule (@45_Schedule) April 19, 2019
18 U.S. Code § 2385. Advocating overthrow of Government
Since we know the FISA is going to be declassified any day, lets review the unmasking process, adm rogers explains the process of unmasking, that they are all in writing, take a listen
Adm. Rogers says all these unmasking requests are in writing
pic.twitter.com/wfd7d4wD5D (video)

— †hê WðrlÐ ï§ MåÐ (@BeatriceofEste) April 20, 2019
TRUMP UNLEASHES: It's Time to "Turn the Tables" and Bring Justice to People Who Have Committed Serious Crimes… Spying or Treason
President Trump unleashed on the Deep State  and said it's time to "turn the tables and bring justice to some very sick and dangerous people."
Lets put all of his tweets together now
Statements are made about me by certain people in the Crazy Mueller Report, in itself written by 18 Angry Democrat Trump Haters, which are fabricated & totally untrue. Watch out for people that take so-called "notes," when the notes never existed until needed. Because I never….

— Donald J. Trump (@realDonaldTrump) April 19, 2019
…agreed to testify, it was not necessary for me to respond to statements made in the "Report" about me, some of which are total bullshit & only given to make the other person look good (or me to look bad). This was an Illegally Started Hoax that never should have happened, a…

— Donald J. Trump (@realDonaldTrump) April 19, 2019
….big, fat, waste of time, energy and money – $30,000,000 to be exact. It is now finally time to turn the tables and bring justice to some very sick and dangerous people who have committed very serious crimes, perhaps even Spying or Treason. This should never happen again!

— Donald J. Trump (@realDonaldTrump) April 19, 2019
It is time for the coup plotters to pay for their crimes.
All roads lead back to Hillary Clinton and Barack Obama.
Obama's corrupt FBI, DOJ and intel agencies all used Hillary's phony Russia dossier to spy on Trump's campaign.
Source: thegatewaypundit.com
Seagram's Liquor Heiress Pleads Guilty For Role In Sex-Slave Cult
An heir to Seagram's liquor fortune pleaded guilty Friday to two counts related to the infamous upstate New York sex cult NXIVM.
Authorities charged Bronfman, 40, as one of several involved with an alleged sex cult called NXIVM. She confessed before U.S. District Judge Nicholas Garaufis to helping the group use a deceased woman's credit card and to harboring an illegal immigrant,
Bronfman agreed not to appeal any prison sentence of under 27 months as part of the plea deal. She also agreed to forfeit $6 million and pay additional restitution.
Bronfman's sentencing will be July 25. She faces a maximum sentence of 25 years for both charges.
Source: dailycaller.com
---
War
A former US Marine was arrested in connection with an "especially violent" raid on the North Korean embassy in Madrid, Spain.
On February 22 at approximately 3pm, at least 10 masked men carrying fake weapons broke into the embassy, tied up eight people, put bags over their heads, proceeded to beat and interrogate them for two hours, and stole electronics.
When officers arrived at the embassy, a man opened the door and told them that nothing was going on. "Minutes later, two luxury vehicles sped out of the embassy," according to the report. The getaway cars – belonging to the diplomatic mission, were abandoned in a nearby street.

According to El Pais and El Confidencial, the group is tied to the CIA –    .
Source: zerohedge.com
Ukraine set to elect comedian as next president
Ukrainians headed to the polls on Sunday are set to elect Volodymyr Zelenskiy, a comedian without previous political experience, as their next president in a run-off vote.
Source:  globalnews.ca
---
Cyber Attacks
---
False Flags
---
Q
Just as Sri Lanka's minority Christian population gathered to celebrate Easter at churches across the nation on Sunday morning, six nearly simultaneous explosions ripped through three churches and three high-end hotels packed with tourists.
Local police have said they believe at least two of the church blasts were carried out by suicide bombers in a highly coordinated attack, leaving over 200 people dead and multiple hundreds more injured, including more than 27 foreigners, according to the AP.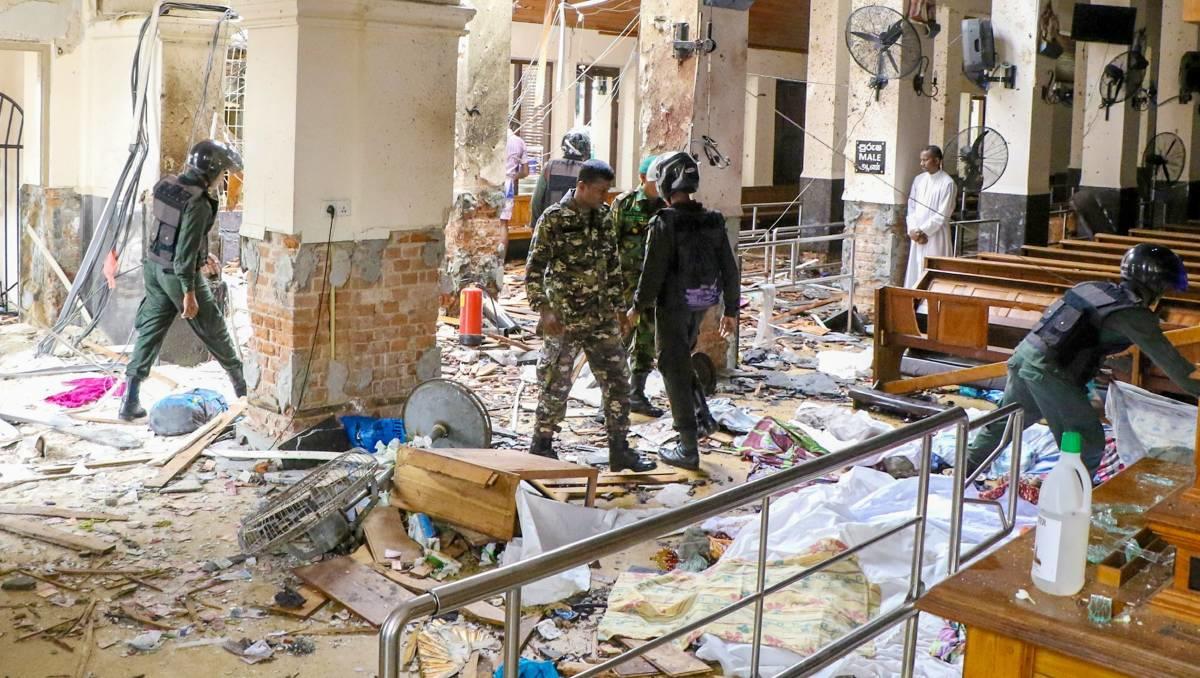 Source: zerohedge.com
Sri Lanka Blocks Facebook After Bombings, Citing Misinformation Concerns
Sri Lanka blocked Facebook, Instagram and other forms of social media Sunday as the country investigates explosions that killed more than 200 people and injured another 400.
The decision to block social media was taken in reaction to false news reports spreading on social media following the bombings, the
Source: dailycaller.com
Another event that is clogging the MSM news, did the DS think the declass was coming out this weekend, did they just use ammunition, we also has the solar storm that is supposely going to hit on the 22.