Podcast: Play in new window | Download (Duration: 50:58 — 51.3MB)
Powell was in front of congress explaining why the Fed will need to cut rates, Boom. The MSM took the bait, they are now bashing the Fed saying they shouldn't be cutting rates they should be raising rates, making it seem like they don't know what they are doing. Powell said that it wouldn't be a good idea if the US went back on the gold standard, if the US was back on the gold standard there would be no need for the Fed. One the antifa individuals was arrested and indicted. Trump defend the founder of Home Depot. IG interviewed Steele, the dossier is fake and its all falling apart. FBI/CIA and Big Tech are meddling in the elections. Border pics that are being used are from 2014. Court says Trump cannot block commenters on twitter, AOC is blocking users and getting sued. Peace plan in Afghanistan moves forward. Q drops more bread, news unlocks, info being scrubbed from the internet, symbolism will be their downfall.
Check Out The X22 Report Spotlight YouTube Channel X22Report Spotlight
Please check Newzsentinel.com for the latest news on the economic collapse. The Sentinel Alerts are updated throughout the day. If you haven't already, go to "The People" and join the community of people who are helping each through the economic collapse.
---
Current News – 07.10.2019
Watch The X22 Report On Video
---
Economy
Powell's opening remarks, released at around 8:30 am on Wednesday morning, left analysts with the impression that a July cut is still very much on the table despite Friday's robust jobs report.
 Friday's jobs report had impacted Powell's economic view. Why, patriots are in control , this is not a game.
Source: zerohedge.com
After Cain and Moore's Fed prospects both ended in spectacular failure, Trump's choices of Christopher Waller and Judy Shelton are being viewed as significant improvements despite Shelton's support for the gold standard and shifting positions on interest rates.
Source: politico.com
Inside the Fed's 'hall of mirrors' problem
The Federal Reserve has allowed itself to get backed into a corner by Wall Street. That means the central bank may need to slash interest rates — even if it doesn't want to.
Markets believe a rate cut later this month is a slam dunk, and the Fed has done little to push back against that thinking. Keeping rates steady would create a market shock — one that could infect the real economy by denting confidence.
Economists generally agree that the US economy is decelerating from a period of strong growth. But there is broad disagreement over just how severe the slowdown is — and whether it merits rate cuts from the Fed.
The picture was further muddied by the robust June jobs report, which showed the United States added 224,000 jobs.
"We don't see a good justification for a rate cut right now," Ed Yardeni, president of investment advisory Yardeni Research, wrote to clients on Tuesday.
Of course, warming inflation typically calls for rate hikes, not cuts.
Source: cnn.com
Remember Trump tweet that the fed doesn't know what they are doing, the MSM is now questioning what the Fed is doing, When the system comes tumbling down the Fed will be blamed, Think about the Fed will cut rates start stimulus, the economy will not collapse, the MSM is reporting that interest rates should be raised, once Trump wins the election the Fed will do just that,  MSM, DS took the bait, the trap is set
Fed's Powell explains why a return to the gold standard would be so damaging to the economy
federal Reserve Chairman Jerome Powell told Congress on Wednesday that he doesn't think a return to the gold standard in the U.S. would be a good idea."You've assigned us the job of two direct, real economy objectives: maximum employment, stable prices. If you assigned us [to] stabilize the dollar price of gold, monetary policy could do that, but the other things would fluctuate, and we wouldn't care," Powell said from Capitol Hill. "We wouldn't care if unemployment went up or down. That wouldn't be our job anymore."
Source: cnbc.com
---
Political/Rights
Breaking: Antifa Thug ARRESTED AND INDICTED On Multiple Charges for Brutal Beatings at Portland Protest in June
One of the Antifa members was arrested  
This indivual is responsible in splitting open adam kellys head
Gage Halupowski, 24, has been lodged in the Multnomah County jail on felony charges of Assault II and Unlawful Use Of A Weapon, along with misdemeanor charges of Interfering With A Peace Officer and Attempting To Commit A Class C Felony. The jail booking also shows charges of Assaulting A Police Officer and Resisting Arrest.
Evidently, the perps who participated in the Andy Ngo assault have yet to be identified or charged
Source: thegatewaypundit.com
Trump defends Home Depot co-founder after shoppers threaten boycott
President Trump on Tuesday defended Home Depot co-founder Bernie Marcus amid boycott threats from shoppers over the billionaire's declaration he would donate to the president's reelection bid.
Trump tweeted out the following
A truly great, patriotic & charitable man, Bernie Marcus, the co-founder of Home Depot who, at the age of 90, is coming under attack by the Radical Left Democrats with one of their often used weapons. They don't want people to shop at those GREAT stores because he contributed….

— Donald J. Trump (@realDonaldTrump) July 10, 2019
….to your favorite President, me! These people are vicious and totally crazed, but remember, there are far more great people ("Deplorables") in this country, than bad. Do to them what they do to you. Fight for Bernie Marcus and Home Depot!

— Donald J. Trump (@realDonaldTrump) July 10, 2019
More and more the Radical Left is using Commerce to hurt their "Enemy." They put out the name of a store, brand or company, and ask their so-called followers not to do business there. They don't care who gets hurt, but also don't understand that two can play that game!

— Donald J. Trump (@realDonaldTrump) July 10, 2019
Source: thehill.com
IG Horowitz Investigators Interviewed Chris Steele June 3rd – 5th, 16 Hour Session….
♦(1) As expected Mr. Steele would only talk to OIG investigators from Horowitz's office; Steele would not speak to speak to U.S. Attorney John Durham.
♦(2) The interview took place at the same time President Trump traveled to the U.K (June 3rd-5th) for a state visit.  Likely coordinated so FBI officials could travel innocuously without media scrutiny (lots of security officials traveled on behalf of U.S. interests at the time); likely the preferred timing of Steele himself.
♦(3) The interview(s) took place over two days for a total of sixteen hours of conversation. The recent reports of IG delay and follow-up interviews are almost certainly related to the outcome of the investigative findings (ie. Kathleen Kavalec cooperation etc.).
♦(4) Current officials within the DOJ/FBI; with obvious interests related to the corrupt activity surrounding the FBI and DOJ use of Steele (ie. McCabe and Comey apologists); are leaking the content of the investigative interviews to their notorious Lawfare Alliance media cohorts, ie. Natasha Bertrand.
Source: theconservativetreehouse.com
BURIED IN NEW NYT STORY: By Jan '17, FBI tracked down& interviewed 1 of Steele's main sources (Millian) & "came to suspect the man might have added his own interpretations to reports from his own sources he passed on to Steele,calling into question reliability of the information"

— Paul Sperry (@paulsperry_) July 10, 2019
"FBI's Christopher Steele (FAKE) Story Falls Apart: False Intel & Media Contacts Were Flagged Before FISA." John Solomon, The Hill. @seanhannity

— Donald J. Trump (@realDonaldTrump) July 10, 2019
BREAKING: In major blow to Dems' Russia-stole-election narrative,a US judge orders Mueller to cease & desist making unsupported claim the Russian troll farm entities he indicted were directed by the Kremlin as part of a social media influence ops to interfere in the 2016 election

— Paul Sperry (@paulsperry_) July 10, 2019
The Fourth Circuit Court of Appeals on Wednesday dismissed a lawsuit accusing President Trump of profiting from his business interests in violation of the US Constitution, finding that the District of Columbia and Maryland lack standing to pursue it.
Source: zerohedge.com
Word just out that I won a big part of the Deep State and Democrat induced Witch Hunt. Unanimous decision in my favor from The United States Court of Appeals For The Fourth Circuit on the ridiculous Emoluments Case. I don't make money, but lose a fortune for the honor of…..

— Donald J. Trump (@realDonaldTrump) July 10, 2019
….serving and doing a great job as your President (including accepting Zero salary!).

— Donald J. Trump (@realDonaldTrump) July 10, 2019
Now we know that the Russians did not meddle in the elections, but we know that the Big Tech companies are, intelligence orgs are, Paul Sperry tweeted out the following
FBI & CIA r hiding evidence they themselves meddled in the election to help Clinton win—while ensuring they had checks in place against a renegade Trump presidency—by using FISAs to hack into Trump aides' emails & by running a network of spies against themhttps://t.co/eqNzz5LOVP

— Paul Sperry (@paulsperry_) July 10, 2019
Lets talk about migrants entering the country illegally,
California Governor Gavin Newsom Signs Bill To Give Taxpayer Funded Healthcare To Illegal Aliens (VIDEO) 
Source: thegatewaypundit.com
Now down at the border the DS, Dems are pushing their agenda, there was a fake photo on twitter, this photo was taken when OBama was president. 
House Democrats Use Obama-Era Photo to Promote 'Kids in Cages' Hearing, Delete Tweet When They Get Called Out

House Democrats have deleted a tweet featuring children in border detention facilities that was being used to promote a hearing about "kids in cages" after being put on blast for using a photo that was taken during the Obama Administration.
The photo the House Oversight Committee used was taken by the Associated Press in 2014.
Here in red is the portion of the 2014 photo used by House Democrats today.

AP FACT CHECK: 2014 photo wrongly used to hit Trump policieshttps://t.co/UQMBB3mZ8j pic.twitter.com/T3o5qBgPu1

— Trump War Room (@TrumpWarRoom) July 9, 2019
The Trump campaign immediately flagged the tweet, writing "House Democrats are promoting their 'civil rights' hearing on 'kids in cages' and 'inhumane treatment' with a photo from 2014, when Joe Biden was Vice President. So dishonest!"
Source: thegatewaypundit.com
A federal judge in Manhattan denied the Trump administration's request to change its legal team in the census citizenship question case Tuesday, adding further complications to the tumultuous litigation.
Source: dailycaller.com
So now the Obama appointed judge on the Census case (Are you a Citizen of the United States?) won't let the Justice Department use the lawyers that it wants to use. Could this be a first?

— Donald J. Trump (@realDonaldTrump) July 10, 2019
Senators now receiving briefing on election security from DNI Coats, FBI Dir Wray, others.

— Chad Pergram (@ChadPergram) July 10, 2019
---
Geopolitical/Police State
It's Unconstitutional For President Trump To Block Twitter Critics, Appeals Court Says
While the court rules that Trump cannot block commentors, AOC is blocking people, and lawsuits are being filed
AOC Sued for the Second Time in Two Days Over Blocking People on Twitter, This Time By a Democrat
A second lawsuit has been filed against Rep. Alexandria Ocasio-Cortez by a former Democrat Assemblyman that she blocked on Twitter, one day after the first one was filed by GOP congressional candidate Joey Saladino.
Wednesday's lawsuit was filed by Former New York Assemblyman Dov Hikind, who was blocked by Ocasio-Cortez for criticizing her over her comparing border detention facilities to "concentration camps."
Source: thegatewaypundit.com
UK Ambassador Who Insulted Trump Resigns
The UK ambassador to the US whose abrasive criticisms of President Trump triggered a mini-diplomatic crisis right in the middle of the Tory leadership contest to decide the next PM has resigned.
Source: zerohedge.com
READ: The secret cables that led to British ambassador's resignation
here are some excerpts 
"We don't really believe this Administration is going to become substantially more normal; less dysfunctional; less unpredictable; less faction riven; less diplomatically clumsy and inept." He further said that he did not feel Trump's White House would "ever look competent."
Darroch characterized Trump's life as having been "mired in scandal" and further predicted that the president could "emerge from the flames, battered but intact, like [Arnold] Schwarzenegger in the final scenes of The Terminator."
Source: washingtonexaminer.com
---
War
---
Q
Joe and Jill Biden made more than $15 million in two years after leaving the White House, tax returns show

Former Vice President Joe Biden and his wife Jill made more than $15 million in the two years after the former vice president left office. 

Biden easily made the most money last year among Democratic presidential candidates who have released their tax returns so far. 

$15mm+ more (personally declared)
What an amazing coincidence (think yesterday's drop).
Disguised under book deals?
Q
Lets flashback to 2007
BIDEN FLASHBACK: 'I don't have Barack Obama money' — lamented little wealth
Back in 2007, then-Sen. Joe Biden lamented his relative lack of wealth, saying during a debate that his "net worth is $75,000-$150,000. That's what happens when you get elected at 29."
He cracked the joke at Barack Obama's expense, and he portrayed himself as so poor, he opposed the notion of working in Congress or the White House for a minimum wage salary.
"If I could get a second job, I'd do it," he said.
But now, it turns out, the Bidens have hit the jackpot since being out of the White House for 2 1/2 years.
Bidens earning around $9.5 million in 2017, the year after Biden left office. T
Jill Biden taught at Northern Virginia Community College and made more than $180,000 in two years, while her husband was named the "Benjamin Franklin presidential practice professor" at the University of Pennsylvania, earning more than $775,000 in two years.
Source: theamericanmirror.com
Executive Order Blocking the Property of Persons Involved in Serious Human Rights Abuse or Corruption

By the authority vested in me as President by the Constitution and the laws of the United States of America, including the International Emergency Economic Powers Act (50 U.S.C. 1701 et seq.) (IEEPA), the National Emergencies Act (50 U.S.C. 1601 et seq.) (NEA), the Global Magnitsky Human Rights Accountability Act (Public Law 114-328) (the "Act"), section 212(f) of the Immigration and Nationality Act of 1952 (8 U.S.C. 1182(f)) (INA), and section 301 of title 3, United States Code,

I, DONALD J. TRUMP, President of the United States of America, find that the prevalence and severity of human rights abuse and corruption that have their source, in whole or in substantial part, outside the United States, such as those committed or directed by persons listed in the Annex to this order, have reached such scope and gravity that they threaten the stability of international political and economic systems. Human rights abuse and corruption undermine the values that form an essential foundation of stable, secure, and functioning societies; have devastating impacts on individuals; weaken democratic institutions; degrade the rule of law; perpetuate violent conflicts; facilitate the activities of dangerous persons; and undermine economic markets. The United States seeks to impose tangible and significant consequences on those who commit serious human rights abuse or engage in corruption, as well as to protect the financial system of the United States from abuse by these same persons.

I therefore determine that serious human rights abuse and corruption around the world constitute an unusual and extraordinary threat to the national security, foreign policy, and economy of the United States, and I hereby declare a national emergency to deal with that threat.

I hereby determine and order:

Section 1. (a) All property and interests in property that are in the United States, that hereafter come within the United States, or that are or hereafter come within the possession or control of any United States person of the following persons are blocked and may not be transferred, paid, exported, withdrawn, or otherwise dealt in:

(i) the persons listed in the Annex to this order;

(ii) any foreign person determined by the Secretary of the Treasury, in consultation with the Secretary of State and the Attorney General:

(A) to be responsible for or complicit in, or to have directly or indirectly engaged in, serious human rights abuse;

(B) to be a current or former government official, or a person acting for or on behalf of such an official, who is responsible for or complicit in, or has directly or indirectly engaged in:

(1) corruption, including the misappropriation of state assets, the expropriation of private assets for personal gain, corruption related to government contracts or the extraction of natural resources, or bribery; or

(2) the transfer or the facilitation of the transfer of the proceeds of corruption;

Worth remembering.
Planned?
1+1 = 2
Q
Re: BC/RC Epstein Plane Pic
Did the FBI/DOJ interview RC?
When did 'public awareness' grow across social media?
[CLAS 1-99]
What age is RC in picture?
Under the age of 18?
[15]
Who posted the picture?
RC?
Who posted 'internal security cam' pics (Temple)(IG)?
Untouchable mindset by all involved?
Blackmail?
Power?
Top-down protection?
Plane + Temple + XYZ pics = witness?
Witness+[CLAS 1-99]?
Why did RC start/form a modeling/talent agency?
Why was RC / Epstein & the [M]-Temple highlighted in the past?
Dark to LIGHT.
These people are sick.
Q
 his real job was to run a blackmail operation to ensnare some of the most wealthy and powerful people on earth. I alluded to the possibility that he was collecting this priceless information on behalf of a third party,
"Is the Epstein case going to cause a problem [for confirmation hearings]?" Acosta had been asked. Acosta had explained, breezily, apparently, that back in the day he'd had just one meeting on the Epstein case. He'd cut the non-prosecution deal with one of Epstein's attorneys because he had "been told" to back off, that Epstein was above his pay grade. "I was told Epstein 'belonged to intelligence' and to leave it alone," he told his interviewers in the Trump transition, who evidently thought that was a sufficient answer and went ahead and hired Acosta. (The Labor Department had no comment when asked about this.)…
Many people had assumed Epstein was untouchable merely because he had so much dirt on so many powerful people, but it increasingly looks far bigger than that. It appears he may have been untouchable because he was systematically collecting this information on behalf of an intelligence agency. 
Source: zerohedge.com
Isn't it weird how the media is obsessing over Acosta's role in Epstein's plea deal in 2008 but isn't outraged about what Epstein did to all those young girls?

— Lisa Mei Crowley (@LisaMei62) July 10, 2019
JEFFREY EPSTEIN SHIPPED HIMSELF A 53-POUND SHREDDER AND A CARPET AND TILE EXTRACTOR, MARITIME RECORDS SHOW
JEFFREY EPSTEIN SHIPPED a shredder from the U.S. Virgin Islands to his Palm Beach home in July 2008, shortly after reaching a non-prosecution agreement with then-U.S. Attorney Alex Acosta, maritime records show. Then, in March of this year, shortly after a Florida federal judge invalidated that agreement, Epstein shipped a tile and carpet extractor from the Virgin Islands to his Manhattan townhouse, the records show.
Source: theintercept.com
Jeffrey Epstein's Accused 'Pimp' and 'Groomer' Ghislaine Maxwell Attended Chelsea Clinton's Wedding

Ghislaine Maxwell, who is accused of grooming and obtaining underage girls for pedophile billionaire Jeffrey Epstein was pictured at Chelsea Clinton's wedding.
Epstein had already been convicted for sex crimes by Chelsea's 2010 wedding.

Maxwell appears in the photo just feet away from Bill Clinton as he walked his daughter down the aisle.
Maxwell is accused in court documents and interviews with victims of luring the young girls to Epstein, her former boyfriend.
Source: thegatewaypundit.com
BREAKING: Google photos of Jeffrey Epstein and Bill Clinton, previously available on Google Images, appear to have been scrubbed

— Paul Sperry (@paulsperry_) July 9, 2019
1) @paulsperry_ with some seriously big accusations against @Google so I decided to look for myself. I've still yet to find any of these alleged pics Sperry speaks of, but what you are about to see should deeply disturb you nonetheless. @google I'm coming for you. https://t.co/3bGqLjrzJN

— Clandestine (@RodSneaky) July 9, 2019
2) Big tech does this stuff all the time. This is a PRIME example.

Go ahead. Try it for yourself. Go to @google and type in "Jeffery Epstein and".

The list of names that pops up is rather curious.

You may notice a name is not there.

Is Bill not relevant to the current news? pic.twitter.com/N0FGT18bpB

— Clandestine (@RodSneaky) July 9, 2019
3) Since I am already cognizant to the way Big Tech likes to play games. I decided to juxtapose how @Google search autofills for the first letter of Donald and Bill's names.

Try for yourself. Type "Jeffrey Epstein and" with a "D" and with a "B" and what do you see? pic.twitter.com/Y4bIlc4P1R

— Clandestine (@RodSneaky) July 9, 2019
4) Hey @Google wtf is this?

They COMPLETELY wiped the auto fill for "Jerry Epstein and B" but you drop a "D" in there and they show you every Donald Trump related theory out there.

So I decided to fill in the rest of Bill's name to see if the auto fill would help me. Nothing. pic.twitter.com/xg0KUogOIv

— Clandestine (@RodSneaky) July 9, 2019
4) Hey @Google wtf is this?

They COMPLETELY wiped the auto fill for "Jerry Epstein and B" but you drop a "D" in there and they show you every Donald Trump related theory out there.

So I decided to fill in the rest of Bill's name to see if the auto fill would help me. Nothing. pic.twitter.com/xg0KUogOIv

— Clandestine (@RodSneaky) July 9, 2019
5) @Google REALLY doesn't want us to make the connection.

You'll notice a difference between the two searches.

If there ever were pics of Clinton and Bill, they aren't there.

But of course look at Trump's.@Google is portraying the two relationships very differently. pic.twitter.com/Fhk6YvPcGx

— Clandestine (@RodSneaky) July 9, 2019
6) Hold on. It gets worse.

Scroll down under the Bill search and @Google has MANY pics of Trump and Epstein. Trump isn't in the search bar.

Under the Trump search, not a single image of Bill.@Google is playing sides.

The information hub of the planet is biased against Trump. pic.twitter.com/w1ZqShqvJp

— Clandestine (@RodSneaky) July 9, 2019
7) Someone wake up George Orwell and tell him he was right, cuz the globalist controlled dystopia is happening right here, right now.

Do you all understand how significant this is? How horrific this is?

Bill went to the island 26 times… @Google is hiding that connection. pic.twitter.com/UFyiTVvfTq

— Clandestine (@RodSneaky) July 9, 2019
8) This is how Big Tech and their controllers are able to shape public perception and shift reality itself.

This is Orwellian. Fascism by its very definition. It should terrorize you to your core.

Big tech. Hollywood. MSM.

All covering up for the Clintons.

Shifting eyes.

— Clandestine (@RodSneaky) July 9, 2019
9) Does this not prove that the establishment and corporations are distorting and hiding the truth from us?

Ever heard of the Book Burnings in Nazi Germany? Where Hitler burned the history books to keep the sheep in the dark?@Google you're doing this on an EXPONENTIAL scale. pic.twitter.com/aBnfXj9JCZ

— Clandestine (@RodSneaky) July 9, 2019
10) @Google let's make one thing EXTREMELY clear.

You all don't control the flow of information anymore. We the People do. We have outgrown you. We adapted faster than you. And We are more powerful than you.

You've accomplished nothing, except getting added to Our "list".

END/ pic.twitter.com/1WMs17yTJJ

— Clandestine (@RodSneaky) July 9, 2019
D0MMzlYX4AMut88.jpg

default381938.jpg

>>6973189

Not so funny now….

Q
https://www.youtube.com/watch?v=LNue92Gta3s&feature=youtu.be📁

Welcome to Epstein Island.

Ask yourself, is this normal?

What does a 'Temple' typically symbolize

?A temple (from the Latin word templum) is a building reserved for religious or spiritual rituals and activities such as prayer and sacrifice. 

What does an 'OWL' symbolize (dark religion)?

an owl can see in the dark! Occultists like to use the owl as one of their symbols because they

can see things that the average person from the public cannot. Occult members are enlightened to the dark inner workings of secret societies.

Tunnels underneath?

yes

How many channels captured on RC's pic?

16 4×4

Rooms indicate size.

Hallways shown?

yes, stairs etc…

[CLAS 1-99]

Symbolism will be their downfall.

These people are EVIL.

Q
The owl is also on the 1 dollar bill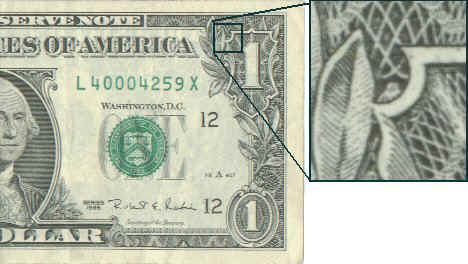 ClipboardImage.png

>>6975974

DO YOU BELIEVE IN COINCIDENCE?
NEW: Judge Smacks Down Corrupt DOJ – Signals Support For General Flynn in FARA Case After Prosecutors Allege Flynn is Co-Conspirator
As reported earlier, the Justice Department in an order on July 3rd reversed its position on General Flynn in the Flynn Intel Group FARA case and is now alleging Flynn is an unindicted co-conspirator rather than a government witness for an upcoming trial for his former business partner.

A federal judge assigned to the FARA case on Tuesday slammed the corrupt DOJ and signaled support for General Flynn after Mueller's thugs planned to designate Flynn as an unindicted co-conspirator in the trial for Bijan Rafiekian.
US District Judge for the Eastern District of Virginia, Anthony Trenga, a George W. Bush appointee, ruled in a 37-page memorandum on Tuesday evening that the DOJ has not presented evidence sufficient to establish "evidence of a conspiracy" for the purposes of admitting the hearsay statements of alleged co-conspirators (Flynn).
This is good news.
NEW:

The Court in the Flynn Intel Group (FARA) case rules that the DOJ has not presented evidence sufficient to establish "evidence of a conspiracy" for the purposes of admitting the hearsay statements of alleged co-conspirators (Flynn).

Good news. pic.twitter.com/mozU0tctW1

— Techno Fog (@Techno_Fog) July 10, 2019
Another absurd theory by the DOJ was rejected by Judge Trenga.
"[T]he FARA statement and related filings do not reflect the existence of the alleged conspiracy to act as undisclosed Turkish agents…"
The judge also stated that the US didn't have the evidence that Turkey funded the work by Flynn Intel Group.
"Pending further order by the Court, the US may not argue or state to the jury that Turkey … funded the work by Flynn Intel Group under the contractual agreement…"
Re: Turkey funding – the US didn't have the evidence.

"the US may not argue or state to the jury that Turkey … funded the work by Flynn Intel Group under the contractual agreement" pic.twitter.com/2KdbmL7dwV

— Techno Fog (@Techno_Fog) July 10, 2019
Judge Emmet Sullivan (who is assigned to a separate case for General Flynn) issued an order on Tuesday afternoon demanding a full explanation as to why prosecutors are now reversing their decision to call Flynn as a witness.
Source: thegatewaypundit.com
c1c5563527f5e86ee18b7aae126b2410949a515b7f57bf8a3adb356bdb155b15.png

>>6975974

16 Channels

[4×4]

Note "2013" on the bottom.
Date.
Important.
Q
>>6976144

I see at least 3 staircases,

Degree of incline?
Indicate depth?
Q
D_FZ-cOXoAAkdCV.jpg

Follow the date.
[One Example]
No coincidences.
Q