Podcast: Play in new window | Download (Duration: 55:13 — 59.8MB)
The housing bubble is starting to crack in places where people never thought it would happen. Las Vegas the housing market is booming but now we are seeing cracks in the market. The Federal Tax Receipts are going to enter the negative zone soon. The next economic crisis is right on schedule. The bubbles are popping we hit the top of all the bubbles and they are ready to pop. It is a matter of time and when they pop its going to be disastrous for many people. Russia continually calls upon countries to use their national currency and to dump the dollar. Wikileaks associate is still missing but his personal belongings have been found. Google's video has been leaked to the public. EU passes copyright laws that is going to destroy free speech and allow censorship. John Kerry violates the LOGAN ACT and nothing is being done about it. US missile destroyer arrives near Syria. The false flag is now going to be pushed forward and the deep state is now falling for the trap. Q drops more breadcrumbs and lets the anon's know that the plan is in place, prepare for the MOAB and they are always twelve steps ahead. Many of the Qanon sites have been taken down, Q has warned about this.
Check Out The X22 Report Spotlight YouTube Channel X22Report Spotlight
Please check Newzsentinel.com for the latest news on the economic collapse. The Sentinel Alerts are updated throughout the day. If you haven't already, go to "The People" and join the community of people who are helping each through the economic collapse.
---
Current News – 09.13.2018
Watch The X22 Report On Video
---
Economy
Housing Bubble Warning: Las Vegas Housing Is Booming, And That's A Bad Sign
This quiet working-class town of North Las Vegas, just beyond the glitz of the Las Vegas Strip, helped spark the global financial crisis 10 years ago. The fallout was inescapable: Nearly one in three homes went into foreclosure. The community is once again booming and the economy is growing. Companies are hiring, and the housing market is hot, with this suburban enclave spreading farther into the Mojave Desert.  But few can afford the houses available.
housing prices in North Las Vegas are rising so fast that many communities are no longer affordable. Much of the new construction is at the high end, keeping out many first-time homeowners. Some cannot come up with money for a down payment, while others are wary of getting back into a market that once burned them. As most know, for far too many, the American dream of home ownership is now out of reach. It is increasingly a nation of renters.
Prices are up more than 135 percent from the depths of the crisis in North Las Vegas,  "With mortgage rates rising, we are beginning to see a decrease in buyer demand,"  "Some buyers have quit looking because there aren't enough homes that fit their criteria, and others are simply priced out of buying altogether," she added.
Source: shtfplan.com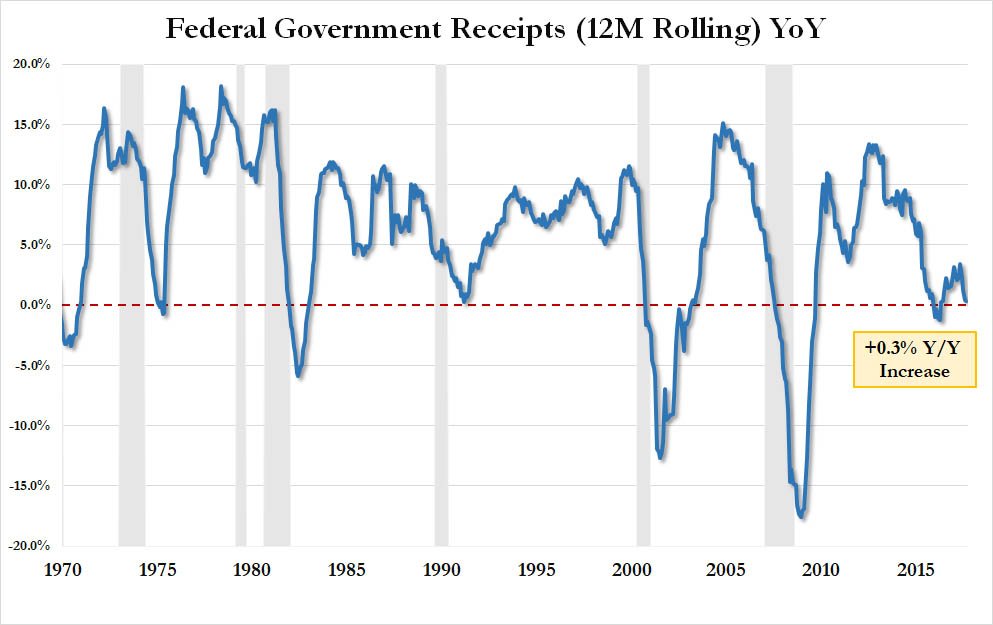 The Next Financial Crisis Is Right on Schedule (2019)
After 10 years of unprecedented goosing, some of the real economy is finally overheating: 

Financial assets have been goosed to record highs in the everything bubble. 

Beneath the surface, the frantic goosing has planted seeds of financial crisis which have sprouted and are about to blossom with devastating effect.
The S-Curve (illustrated below) is visible in both natural and human systems.
The linear stage of maturity is followed by a decline phase that's non-linear.
The previous two bubbles that topped/popped in 2000-01 and 2008-09 both exhibited non-linear dynamics
This is the nature of non-linear dynamics: everything is tightly tied to everything else.
This is how the relatively modest-sized subprime mortgage market ($500 billion) almost toppled the entire $200 trillion global financial market.
The vast imbalances created by 10 years of unceasing goosing will unleash a non-linear avalanche of reversions to the mean and rapid unwinding of extremes.
Meanwhile, beneath the "best economy ever" the rot is accelerating.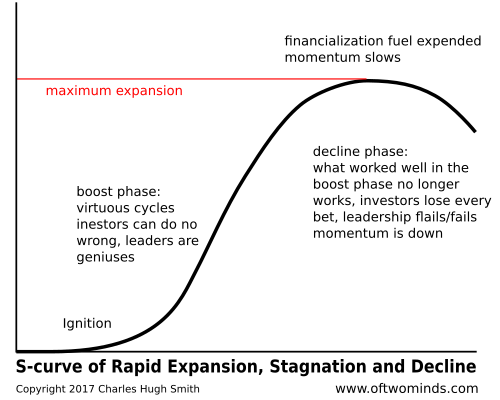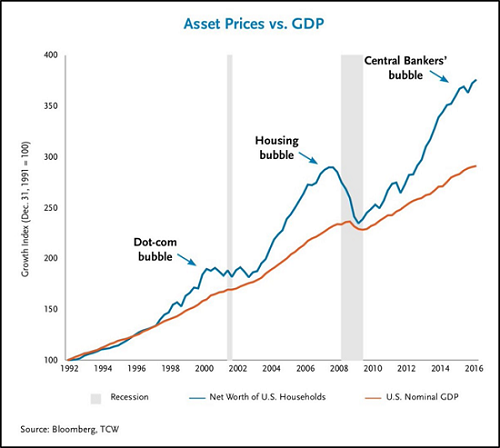 C
Source:oftwominds.com
Countries dumping US dollar in favor of national currencies inevitable – Russia's VTB bank
The process of switching from the greenback to national currencies is unlikely to be fast or easy, Kostin said. "You cannot immediately abandon the dollar. Probably, impossible taking into account its role in the economy. But if we do not start, we will never come to this, so we need to start now and we are already doing such work," he said separately on the sidelines of the Forum.
A good example is a Russian group of diamond mining companies Alrosa, Kostin said. The company recently sold diamonds in yuan instead of the traditional dollar.
 Source: rt.com
---
Political/Rights
….."It is a cesspool of corruption, and the people who did this need to be brought to justice." @GreggJarrett

— Donald J. Trump (@realDonaldTrump) September 13, 2018
Americans Have 'Dismissed' Idea That Trump Broke Any Law With Russia, Gallup's Newport Says
The vast majority of Americans have dismissed the idea that President Donald Trump acted illegally with Russia during the 2016 election, according to Frank Newport, the editor-in-chief of Gallup.
Less than 3 in 10 Americans believe that Trump acted illegally in relation to alleged coordination between the Trump campaign and Russia, according to a Gallup poll  released on Sept. 6.

Source: epochtimes.com
---
Geopolitical/Police State
More than three weeks after Wikileaks associate Arjen Kamphuis disappeared without a trace, a local fisherman has discovered his belongings in a sea in northern Norway, prompting local police to search the water and land around where the items were found,
Arjen Kamphuis, 47, had been missing since leaving his hotel in the northern Norwegian town of Bodo on Aug. 20.
Source: zerohedge.com
Google Nightmare: Video of Google's Secret Anti-Trump Meeting Leaks, White House Will Explode
A leaked video published exclusively by Breitbart News on Wednesday shows an internal meeting at Google shortly after the election of Donald Trump to the presidency in which Google's leadership expressed deep sadness and an obsessive dedication to stopping Trump, even if it meant using their influence to censor Trump supporters.
The hour-long leaked video shows what we already know. Big tech companies like Google are using every resource at their disposal to fight against Trump

Source:  westernjournal.com
The European Parliment has passed a controversial copyright directive that contains provisions which force tech giants to install content filters and sets in place a potential tax on hyperlinking.
The bill was passed in a final vote of 438 – 226 and will need to be implemented by individual EU member states.
Critics of the directive have been laser-focused on two key provisions: Articles 11 and 13, which they have dubbed the "link tax" and "upload filter."
The most important parts of this are Articles 11 and 13. Article 11 is intended to give publishers and papers a way to make money when companies like Google link to their stories, allowing them to demand paid licenses. Article 13 requires certain platforms like YouTube and Facebook stop users sharing unlicensed copyrighted material.

Critics of the Copyright Directive say these provisions are disastrous. In the case of Article 11, they note that attempts to "tax" platforms like Google News for sharing articles have repeatedly failed, and that the system would be ripe to abuse by copyright trolls.

Article 13, they say, is even worse. The legislation requires that platforms proactively work with rightsholders to stop users uploading copyrighted content. The only way to do so would be to scan all data being uploaded to sites like YouTube and Facebook. This would create an incredible burden for small platforms, and could be used as a mechanism for widespread censorship. This is why figures like Wikipedia founder Jimmy Wales and World Wide Web inventor Tim Berners-Lee came out so strongly against the directive. – The Verge
Opponents of the directive have been using the hashtag #SaveYourInternet on social media.
Good job, EU.

Once again, you have proven that your MEPs are old people who have not understood until today and who also boast of their "fight against unauthorized sharing" so that they leave like him:#uploadfilter #SaveTheInternet #uploadfilter pic.twitter.com/Yw90onngut

— Timania (@TimaniaTM) September 12, 2018
Some are pointing out that the new copyright push could potentially block or ban memes from being shared on the European internet.
According to a letter signed by world-renowned computer scientist Tim Berners, and internet pioneer Vint Cerf, articles 11 and 13 will not only affect the professional content creator but also the average internet user:
In particular, far from only affecting large American Internet platforms (who can well afford the costs of compliance), the burden of Article 13 will fall most heavily on their competitors, including European startups and SMEs. The cost of putting in place the necessary automatic filtering technologies will be expensive and burdensome, and yet those technologies have still not developed to a point where their reliability can be guaranteed. Indeed, if Article 13 had been in place when Internet's core protocols and applications were developed, it is unlikely that it would exist today as we know it.

The impact of Article 13 would also fall heavily on ordinary users of Internet platforms—not only those who upload music or video (frequently in reliance upon copyright limitations and exceptions, that Article 13 ignores), but even those who contribute photos, text, or computer code to open collaboration platforms such as Wikipedia and GitHub.
Within the code is a narrow explanation of "hate speech," being defined as "all conduct publicly inciting to violence or hatred directed against a group of persons or a member of such a group defined by reference to race, colour, religion, descent or national or ethnic origin."
The nature of enforcing censorship based on a narrow and subjective term such as "hate speech" is likely to keep suspicions high that these types of decision aren't about creating a safer world, but rather a world in which superstates like the EU control the content people see online for political purposes.
Source: zerohedge.com
Alexander Petrov and Ruslan Boshirov suspected by London of involvement in the poisoning of Russian ex-spy Sergei Skripal and his daughter Yulia in Salisbury confirmed Thursday that these were their real names and added that the UK authorities published their photos.
"
Petrov and Boshirov said that they went to the UK city of Salisbury as tourists on friends' advice and spent there not more than an hour there.
"We arrived in Salisbury on [March] 3. … Of course, we went there to see Stonehenge, Old Sarum, but we couldn't do it because there was muddy slush everywhere. The town was covered by this slush. We got wet, took the nearest train and came back [to London]. … We spent no more than an hour in Salisbury, mainly because of the lags between trains," they said.
Source: sputniknews.com
---
War
During the interview Kerry disclosed that he met with Zarif "three or four times" and discussed political issues and challenges between the United States and Iran in what could constitute a significant and clear violation of the Logan Act.
Though it's almost never been enforced, the 1799 Logan Act states that unauthorized diplomacy with foreign powers by private American citizens is a crime.
When asked point blank during the radio show about his rumored meetings with top Iran officials, Kerry admitted, "I think I've seen him three or four times," b
Source: zerohedge.com
US missile destroyer arrives in Mediterranean as Syria tensions rise
Source: sott.net
---
Q
The #ComplotAccompli! Be Strong! We Will WIN! #NewQ #QAnon #GreatAwakening
Did you catch that? The MOAB hasn't been released yet…
What have we had? TWO WHOLE YEARS of a phony investigation… just to get the MSM, the public to support Sessions?
(I mean, we're not exactly talking about people known for their consistent and principled ideology here).
Past and present U.S. officials say the template for the leak campaign can be traced back to the Obama administration's efforts to sell the 2015 Iran nuclear deal, which made the press reliant on background conversations and favorable leaks from government officials. Obama adviser Ben Rhodes told the New York Times in 2016 that "we created an echo chamber" that "helped retail the administration's narrative."

"That same configuration," said Michael Doran, a senior official in the George W. Bush White House, "the press, political operatives, newly minted experts, social media validators—was repurposed to target Trump, his campaign, transition team, then the presidency." The echo chamber's primary instrument in attacking the current White House said Doran, "is the Russia collusion narrative."
Look at that brilliant bit of correlation – planting the seed of this leading directly back to Obama himself.
After all, it was taken from his playbook!
RCI has found that the anti-Trump leaks fall into two broad categories or phases. Initially, the leaking was an offensive operation aimed at disrupting Trump's agenda, especially through leaks alleging connections between his campaign and the Russians. Its early successes included leaks of highly classified material that led to the firing of National Security Adviser Michael Flynn and the recusal of Attorney General Jeff Sessions from overseeing that probe.

The second phase – which began roughly a year into the Trump administration – has been more defensive, pushing back against congressional oversight committees that had uncovered irregularities in the FBI's investigation of Trump. This phase has been marked by the willingness of press outlets to run stories backing off earlier reported leaks that proved to be deeply misleading – including the roots of the FBI's investigation of the Trump campaign and the relationship between Deputy Attorney General Bruce Ohr and the opposition research firm that produced a central document of that probe, the largely discredited "Steele dossier."

This second phase has also included articles and opinion pieces – some written by journalists who have published classified information – dismissing suspicions of an orchestrated campaign against Trump as, to use the phrase invoked in a recent New Yorker article, a "conspiracy theory."

"Former Obama officials and their press allies can call it a 'conspiracy theory' or whatever they want," a senior U.S. official — familiar with how Obama holdovers and the media jointly targeted Trump figures — told RCI. "But they can't say it's not true that former Obama officials were furiously leaking to keep people close to Trump out of the White House."
It wasn't a "Conspiracy Theory."
And then there's this zinger:
The focus of the ongoing anti-Trump campaign became clear in March 2016 when the candidate identified Carter Page and George Papadopoulos as foreign policy advisers. For reasons that remain unclear, FBI officials decided that Page, in particular, was a Russian asset and that others on the team might be as well. Instead of alerting Trump to this possibility, law enforcement set up a sting operation.
I imagine those "reasons" will be made known to all, very soon.
here is  important of the article  :
'"Oh, remind me to tell you tomorrow about the times doing a story about the rnc hacks," Page texted Strzok.

"And more than they already did? I told you Quinn told me they pulling out all the stops on some story…" Strzok replied.

A source told Fox News "Quinn" could be referring to Richard Quinn, who served as the chief of the Media and Investigative Publicity Section in the Office of Public Affairs. Quinn could not be reached for comment.

Strzok again replied: "Think our sisters have begun leaking like mad. Scorned and worried, and political, they're kicking into overdrive."

In one passage, Strzok apparently misreads a reference to "rnc" as "mc," and then, realizing his error, blames "old man eyes."

It is unclear at this point to whom Strzok was referring when he used the term "sisters."

Retired FBI special agent and former FBI national spokesman John Iannarelli told Fox News it could be a reference to another government agency.

"Sisters is an odd phrase to use," Iannarelli told Fox News Wednesday. "It could be any intelligence agency or any other federal law enforcement agency. The FBI works with all of them because, post 9/11, it's all about cooperation and sharing."

There are 17 agencies in the Intelligence Community, including the CIA, the Office of the Director of National Intelligence, the National Security Agency, and the FBI.

…

Following the text about "sisters leaking," Strzok wrote to Page:

"And we need to talk more about putting C reporting in our submission. They're going to declassify all of it…"

Page replied: "I know. But they're going to declassify their stuff, how do we withhold…"

"We will get extraordinary questions. What we did what we're doing. Just want to ensure everyone is good with it and has thought thru all implications," Strzok wrote. "CD should bring it up with the DD."

A source told Fox News that "C" is likely in reference to classified information, whereas "CD" is Cyber Division, and DD could refer to former FBI Deputy Director Andrew McCabe.

…

It is unclear what "submission" Strzok and Page were referring to.

A source told Fox News that the messages were part of a newly released batch of Strzok-Page communications from Justice Department Inspector General Michael Horowitz, uncovered as part of his investigation into the start of the FBI's Russia investigation.
And then Jim Jordan had a busy day on FOX News:
@Jim_Jordan: "We're still waiting to get all the documents from Rod Rosenstein and @TheJusticeDept, that's why we pushed so hard." https://t.co/72ju6EuBNl
WATCH: @SandraSmithFox spoke with @Jim_Jordan about @RepMarkMeadows sending a letter to Deputy AG Rod Rosenstein alleging Strzok-Page texts reveal a "media leak strategy" #nine2noon https://t.co/0XahOXhezS
Rep. Mark Meadows: There are dozens of other documents that will support the fact that Peter Strzok and Lisa Page had ongoing relationships with multiple reporters and that they were feeding them information to spin a narrative against this president… We know that James Comey leaked, we know that Andrew McCabe leaked, we know that Peter Strzok and Lisa Page leaked. We also know that the reporters who they leaked to know that they leaked. And look we got names. We also have the reporters' names.
There were no genuine "content violations."
There were people who were strategically undermining the sub, in order to give Admins an excuse to ban it. Big League Politics unearthed at least one front of the attack:
Top Reddit moderators have provided Big League Politics with information showing that left-wing operatives including an employee of CBS have been involved in posing as Trump supporters to post offensive anonymous content on Reddit in order to get pro-Trump subreddits flagged. BLP will be rolling out that information today as this censorship purge goes into high gear.

The CBS employee has been identified by top Reddit moderators as Gary Phillips, who serves as digital media administrator for CBS Studios International in Los Angeles.

Phillips runs a private subreddit in which he makes clear his liberal ideology, and plans his covert actions against Trump subreddits according to copious information reviewed by the editorial staff.

More than 30 covert left-wing actors have been identified coordinating with Phillips, including activists linked to Media Matters and the ACLU.
Right after Moonves, too.
Everything will fall..
I hope not, obviously, but probably.
We have to be prepared for that possible eventuality. And I'm doing everything I can to prepare for that.
Q then responded to these posts in kind:
My first reaction, and I posted as much on Gab, as to just shake my head at the actual number of subscribers to /r/GreatAwakening.
Reddit's has been screwing with the numbers.
And then users went into the publicly available advertising data (because ad buyers want to know what size audience they're trying to tap – and the reddit admins couldn't censor that without committing FRAUD) and they found out the actual number of subscribers at the time was closer to 6 million.
Reassuring amongst all the censorship (and promises of censorship), to be sure.
if Kavanaugh's confirmation happens on the 20th, that's a Thursday. I'm fairly confident we won't be seeing the FISA pages declassified until after Kavanaugh is confirmed. But that would be… Friday, the 21st.
Expect to see many more people calling for such investigations and advocating regulations/trust-busting.
And before we go, I definitely do not want to forget to report on the newly released Executive Order Trump just signed:

So it's not just human trafficking now that will freeze your assets. It's foreign election interference, too.
It's looking more and more like Soros is about to be taken to the cleaners, and let me tell you, it couldn't happen to a more deserving fellow.
Source: neonrevolt.com
A lot of us have been struggling over the lack of declassification. The reason it has not yet been declassified, I believe, is because Trump is using the tension to draw out all of the cabals preemptive strikes. As soon as it is declassified, the cabal will pull out all the stops and attempt to distract from the revelation. By simply keeping the threat of declas alive, Trump is forcing them to exhaust their plans and become frantic. My guess is he is waiting til after the hurricanes end, so the cabal can't manipulate the news cycle to draw focus away from the declas.