Podcast: Play in new window | Download (Duration: 32:26 — 38.7MB)
The retail apocalypse picks up speed as 200 Winn-Dixie stores are shutting down. There is a crisis headed our way, many people are paying over 30% to rent which leaves no disposable income left. Trump's tax plan is allowing corporations to use the money to purchase stock buy backs. This is to keep the market up so the transition can be completed. There is a storm headed our way, be prepared. McMaster says that the indictment show that Russian meddled in the election. CIA admits that the US meddled in other countries elections but this was for democracy. Hilary Clinton spent 53 times more money to manipulate the 2016 elections compared to the alleged indictment suggests.Soros wants to completely control social media, he says people cannot think on their own and if people read something they might do the wrong thing. USS Ross enters the Black Sea. The deep state is pushing their agenda saying Turkey is using chemical weapons. McMasters says we all the proof we need that Syria is using chemical weapons. The secret service changed security prior to the event in the high school. Q is now warning that something might happen in the UK, Q says there is a lot of chatter across the airwaves.
Check Out The X22 Report Spotlight YouTube Channel –  X22Report Spotlight
Please check Newzsentinel.com for the latest news on the economic collapse. The Sentinel Alerts are updated throughout the day. If you haven't already, go to "The People" and join the community of people who are helping each through the economic collapse.
---
Current News – 02.18.2018
---
Economy
Winn-Dixie joins JCPenney, Bon-Ton, Toys R Us, Sam's Club, Macy's, Sears, Kmart and others in the growing list of 2018 shutterings
As Clark.com details, the new year is shaping up to be another difficult one for traditional retailers.
J.C. Penney – 8 stores 

After closing more than 140 stores in 2017, J.C. Penney is shutting down one of its distribution centers and eight more stores nationwide, The Dallas Morning News reports.  Around 670 jobs will be cut with the closing of the distribution center in Wauwatosa, Wisconsin, this summer. Meanwhile, around 480 employees will be affected by the eight stores that are closing, which follows a post-holiday review. The locations will be shut down between now and May, according to CNBC.

Bon-Ton – 42 stores

The Bon-Ton Stores Inc., a department store chain, is closing more than 40 underperforming locations this year, including stores under all of the company's nameplates. Store closing sales are scheduled to begin on February 1 and run for approximately 10 to 12 weeks, the company said in a news release. Associates at the affected locations will be offered the opportunity to interview for available positions at other stores.

Toys R Us – Up to 182 stores

Toys R Us, the iconic Wayne, New Jersey-based toy retailer, has announced that it will shut down up to 182 U.S. stores. Store closing sales are likely to begin in early February, with the bulk of the closures expected to take place by mid-April, according to a letter from the company's CEO. However, some closures may be avoided if the store can negotiate more favorable lease terms.

Sam's Club – 63 stores

Bad news for Sam's Club members! The Walmart-owned warehouse club has abruptly shut down multiple locations across the country, according to local media reports. The retailer has confirmed that 63 clubs are closing and up to 12 of them will be converted to e-commerce fulfillment centers. Walmart said the impacted clubs will close over the next few weeks, leaving 597 Sam's Club locations.

Macy's – 11 stores

Nearly a dozen Macy's department stores will soon be closing their doors forever. In a news release, the company announced the closure of 11 Macy's stores. It's part of the retailer's plan to close approximately 100 stores, which was announced back in August 2016.  Macy's intends to close an additional 19 stores as leases or operating covenants expire or sale transactions are completed.

Sears and Kmart – 103 stores

Just days after the holiday shopping season ended, Sears Holdings announced that it's closing more than 100 stores.In a news release, the struggling retailer said it told associates at 64 Kmart and 39 Sears stores that the locations will be shut down between early March and early April 2018. Liquidation sales will begin as early as January 12 at the impacted department stores. Sears Holdings previously announced plans to shut down 63 Kmart and Sears stores this January. The company closed more than 350 locations last year.

J. Crew – 50 stores

After reporting a 12% sales drop for its third quarter, J. Crew said it will close dozens of stores by the end of January 2018, CNN Money reported. In a news release, J.Crew said it expects to close 50 stores during fiscal 2017, which ends in January.
 
Bi-Lo is laboring under more than $1 billion in debt following its 2005 buyout by Lone Star Funds.
Source: zerohedge.com
On Friday, the housing market received a strong bullish jolt from the latest starts and permits data, which however showed that while traditional single-family units barely budged, .: developers are putting up the wrong kinds of buildings, focusing almost entirely on the luxury segment. However, as discussed here recently,  the luxury market is by now largely overbuilt,

… which also found that soaring rental costs have rapidly eroded overall disposable income for the US middle class.
Source: zerohedge.com
While there is still some fringe debate what companies will do with the hundreds of billions in offshore funds repatriated to the US as part of the recently passed Trump tax reform, the discussion is largely over, especially after last week's Cisco results. The company, which has $68 billion of overseas cash, third after AAPL and MSFT, announced that it would raise its buyback authorization by $25 billion, and revealed plans to repurchase its entire authorization of $31 billion during the next 6-8 quarters, equal to roughly 15% of its current market cap.
Call it a partial LBO, courtesy of Donald Trump.
In other words, those who said that companies will use virtually all repatriated proceeds for buybacks, congratulations, you were right, or as the FT humorously put it:

Since December, S&P 500 firms have announced buybacks totaling $171 bn. YTD announcements of $67 bn represent a 22% increase versus the same period in 2017. The buyback window has re-opened and firms are taking advantage of the recent correction; the GS Buyback Desk reported that last week was the most active week in its history.
The $171 billion in YTD stock buyback announcements is the most ever for this early in the year. In fact, it is more than double the prior 10 year average of $77 billion in YTD buyback announcements.
Finally, putting the number in context, according to JPM the amount of announced buybacks just in the first 6 weeks of 2018 is already greater than all of 2009… which of course is when companies should have been splurging on stock repurchases.
 
Finally, in addition to what we first pointed out over two years ago, namely that all net debt issuance in the 21st century has been used to pay for stock buybacks…
Source: zerohedge.com
---
Political/Rights
McMaster: Russian meddling in U.S. elections is beyond dispute
Source: usatoday.com
Russiagate Indictment by US Justice Department Is Still Pure Chatter
Despite the fact that the Russiagate allegations during the US 2016 vote for the head of state have materialized into an indictment paper issued the other day by the US top law enforcement executives, Mueller is still failing to provide any relevant evidence.
Unless Moscow sees the facts of alleged Russian collusion in the US presidential vote, all the rest will be just idle talk, Russian Foreign Minister Sergey Lavrov stated.
"One can publish whatever they want. We see indictments, claims and statements rising in number…. So, unless we see the facts, all the rest will be just twaddle, I am sorry for my not so diplomatic expression," Lavrov said when taking the floor at Munich Security Conference.  
According to US Deputy Attorney General Rod Rosenstein, who announced the indictment Friday afternoon, the document contains no allegation that the purported Russian meddling altered the outcome of the presidential election.

Mueller Clears Trump: "No Americans Involved In Russian Meddling"
Special counsel Robert Mueller has cleared Trump in the Russia investigation, confirming that no American citizens meddled in the 2016 election. 
According to court filings, Mueller believes the Russian nationals purchased upwards of $100,000 of advertisements on Facebook, potentially reaching over 120 million Americans in the run-up to the 2016 election.
Source: zerohedge.com
Lets put this into context
Hillary Clinton spent 53 times more money per month than Russians seeking to influence the 2016 presidential election.
  the monthly Russian budget for the operation to meddle in the election was $1.2 million.  Clinton and supporting PAC Priorities USA spent approximately $800 million in 2016.
That means Clinton and her PAC spent about $66 million a month in 2016, a whopping 53 times more money than Russia's $1.25 million monthly budget.
It's also worth nothing that not all of the money spent by the Russian operation was used to campaign for President Donald Trump. According to the Mueller indictment released Friday, Russian trolls also supported Jill Stein and Bernie Sanders
Source: zerohedge.com
Former CIA chief James Woolsey appeared on Fox News to push the narrative of how dastardly 'dem Russkies' are in their meddling with the sacred soul of America's democracy.
Woolsey did his patriotic deep-state-duty and proclaimed the evils of "expansionist Russia" and dropped 'facts' like "Russia has a larger cyber-army than its standing army," before he moved on to China and its existential threats.
But then, beginning at around 4:30, the real debacle of the conversation begins as Ingraham asks Woolsey,
"Have we ever tried to meddle in other countries' elections?"
Hes responds, surprisingly frankly…
"Oh probably… but it was for the good of the system…"
To which Ingraham follows up…
"We don't do that now though? We don't mess around in other people's elections?"
Prompting this extraordinary sentence from a former CIA chief…
"Well…hhhmmm, numm numm numm numm… only for a very good cause…in the interests of democracy"
So just to clarify – yes, the CIA chief admitted that Democracy-spreading 'Murica meddled in the Democratic elections of other nations "in the interests of democracy."
In case you wondered which ones he was referring to, here's a brief selection since 1948…
2016: UK (verbal intervention against Brexit)
2014: Afghanistan (effectively re-writing Afghan constitution)
2014: UK (verbal intervention against Scottish independence)
2011: Libya (providing support to overthrow Colonel Gaddafi)
2009: Honduras (ousting President Zelaya)
2006: Palestine (providing support to oust Prime Minister Haniyeh)
2005: Syria (providing support against President al-Assad)
2003: Iran (providing support against President Khatami)-
2003: Iraq (ousting of President Hussein)
2002: Venezuela (providing support to attempt an overthrow of President Chavez)
1999: Yugoslavia (removing Yugoslav forces from Kosovo)
1994: Iraq (attempted overthrow of President Hussein)
1991: Haiti (ousting President Aristide)
1991: Kuwait (removing Iraqi forces from Kuwait)
1989: Panama (ousting General Noriega)
1983: Grenada (ousting General Austin's Marxist forces)
1982: Nicaragua (providing support
1971: Chile (ousting President Allende)
1967: Indonesia (ousting President Sukarno)
1964: Brazil (ousting President Goulart)
1964: Chile (providing support against Salvador Allende)
1961: Congo (assassination of leader Lumumba)
1958: Lebanon (providing support to Christian political parties)
1954: Guatemala (ousting President Arbenz)
1953: Iran (ousting Prime Minister Mossadegh)
1953: Philippines (providing support to the President Magsaysay campaign)
1948: Italy (providing support to the Christian Democrats campaign)
Source: zerohedge.com
---
Geopolitical/Police State
 George Soros is taking his rhetoric a step further and calling for supranational governments to intervene and regulate Facebook, Google and other large social media websites.
  Soros is demanding that the European Union regulate social media because voters' minds are being controlled and "manipulated".

"They deceive their users by manipulating their attention, targeting them to their own economic interests and (…) depending on their services (…)

The platforms are similar to gambling companies (…) and force people to renounce their freedom (…). …), to renounce what John Stuart Mill called the freedom of thought "
?Source: zerohedge.com
---
War
US Guided Missile Destroyer Sails Into Black Sea
A US Navy warship that previously took part in a deadly cruise missile strike against a Syrian military base has sailed through the Bosporus Strait and into the Black Sea.
USS Ross, an Arleigh Burke-class guided-missile destroyer has recently passed the Bosporus Strait, according to a Twitter account that monitors ship traffic through the area.
Armed with Tomahawk cruise missiles and a vast array of surface-to-air and anti-submarine weaponry, the ship is reportedly expected to boost the NATO patrols in the Black Sea amid strenuous relations between Washington and Moscow.

Source: sputniknews.com
Easing of Russian sanctions could follow UN peacekeeper deployment in Ukraine – acting German FM
The gradual lifting of sanctions against Russia may start if the Moscow-backed plan to deploy UN peacekeepers in the conflict area of eastern Ukraine is implemented, interim German Foreign Minister Sigmar Gabriel said.
"We must achieve a ceasefire in Ukraine," Gabriel said at a meeting, also attended by his Russian counterpart, Sergey Lavrov, on the sidelines of a Security Conference in Munich on Saturday. "I consider the Russian president's idea about the 'blue helmets' (UN peacekeepers) to be correct. If this is done, we shall begin gradually lifting the sanctions," the minister said, as cited by Tass.
According to Gabriel, deploying a UN force was "one of the few realistic options" . 
The Russian and German FMs said that there were plans to expand bilateral trade between Berlin and Moscow, which already increased by 20 percent in 2017. Gabriel stressed that cooperation with Russia is "indispensable" for maintaining international security and stability. "We have a joint responsibility," he said, referring to Russia and Western countries.
Source: rt.com
Turkish forces which entered Syria in late January have reportedly conducted a gas attack against Kurdish militias in the village of Aranda, sending at least six civilians to the hospital according to Syrian Kurdish forces and local media.
"Six civillians suffering from suffocation as a result of Turkish forces firing missiles containing poison gas," reports Dr. Joan Mohammed, director of nearby Afrin Hospital (via SANA)
Another Doctor, Khalil Sabri, told local news "all of them suffer the same symptoms of suffocation, malaise, itching skin and burning in the eyes." At least two of the victims are listed in critical condition, while four are stable.
 , "the Syrian Observatory for Human Rights told Reuters that Turkish forces and their Syrian insurgent allies hit the village on Friday with shells. The Britain-based monitor said medical sources in Afrin reported that six people in the attack suffered breathing difficulties and dilated pupils, indicating a suspected gas attack."

Source: zerohedge.com
White House Dismisses Reports Of Turkish Gas Attack In Syria As "Extremely Unlikely"
Remember Russian said that the terrorist were going to stage a chemical attack
McMaster says Syria using chemical weapons, warns of growing Iranian influence
 US National Security Advisor H R McMaster said on Saturday that public reports showed Syria was using chemical weapons and added that it was time for the international community to hold the Syrian government to account.
"Public accounts and photos clearly show that Assad's chemical weapons use is continuing," McMaster said at the annual Munich Security Conference.
"
McMasters also warned that Iran, a close ally of the Syrian regime was building and arming an increasingly powerful network of proxies across the Middle East, including in Syria.

Source: middleeasteye.net
---
False Flags
Florida Mass Shooting Witness: 'Secret Service Was Present, Changed School Security Policy Several Weeks Before Shooting
Source: dailysheeple.com
Sen. Feinstein Introducing Bill To Raise Minimum Age For Assault Rifle Purchases To 21
Source: yahoo.com
Florida Governor Says FBI Chief Chris Wray Should Resign
"The FBI's failure to take action against this killer is unacceptable….The FBI Director needs to resign," said Scott in a statement.

"We constantly promote 'see something, say something,' and a courageous person did just that to the FBI. And the FBI failed to act. 'See something, say something' is an incredibly important tool and people must have confidence in the follow through from law enforcement. The FBI director needs to resign," Scott added.

Source: zerohedge.com
Marjory Stoneman Douglas (April 7, 1890 – May 14, 1998) was an American journalist, writer, feminist, and environmentalist known for her staunch defense of the Everglades against efforts to drain the swamp. Is this a message to Trump telling him to stop draining the swamp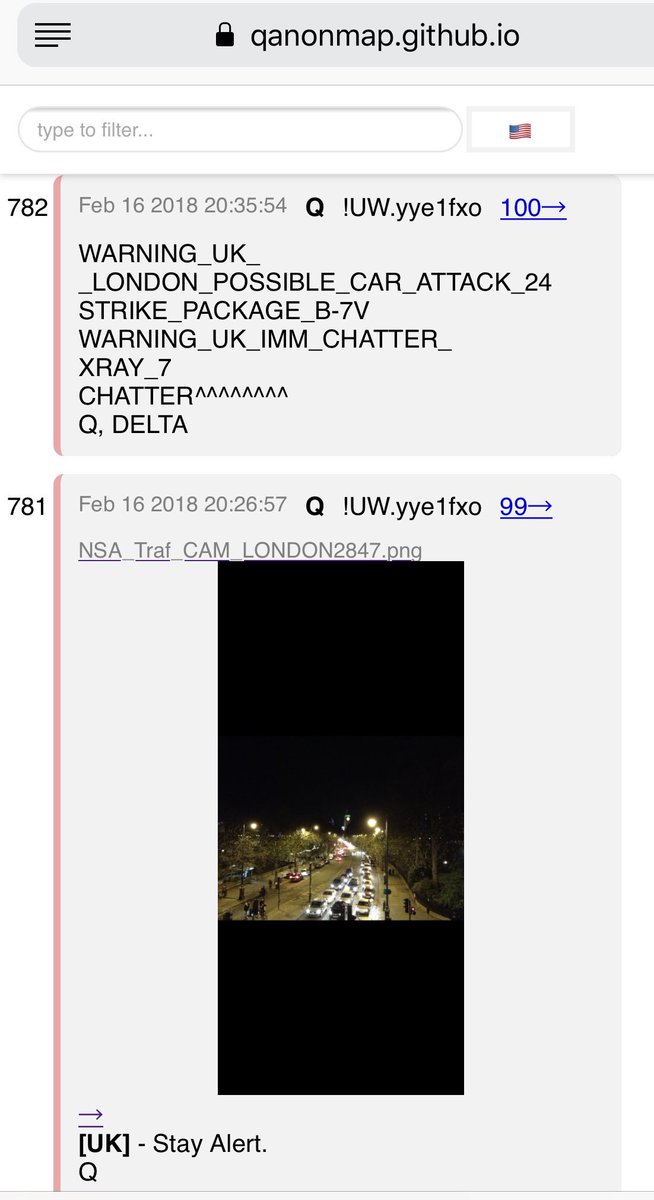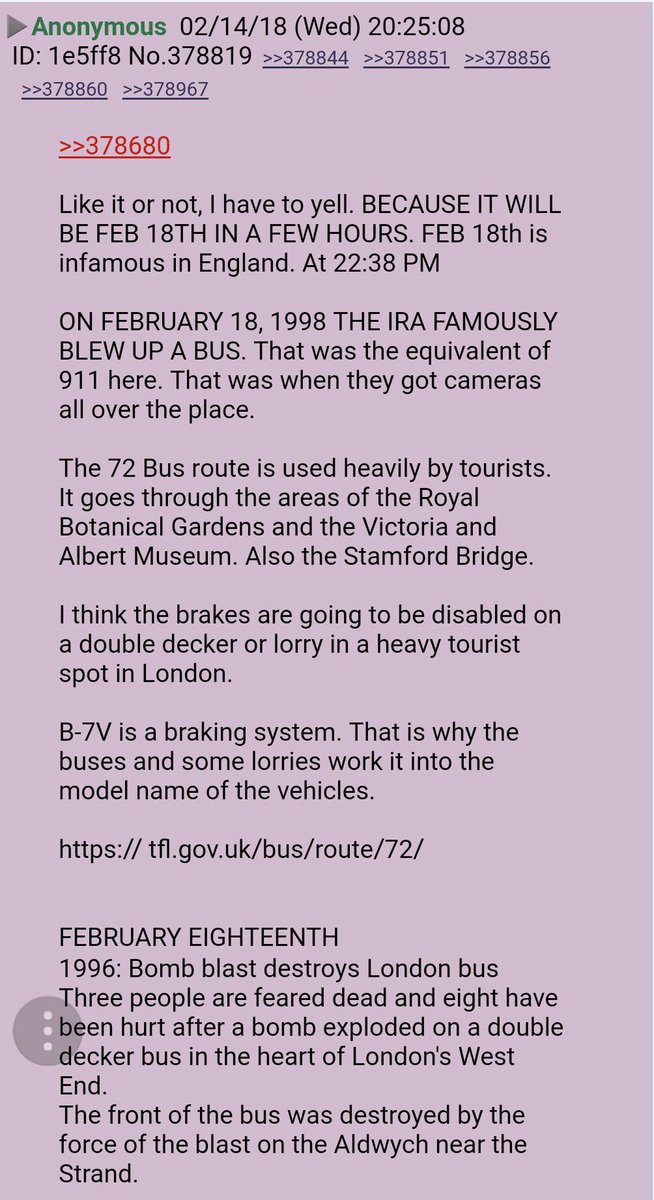 ---