Podcast: Play in new window | Download (Duration: 36:37 — 42.3MB)
hhgregg looking to start closing stores. Demand for gasoline is declining which indicates that we are in a recession.  Trump comes out with his economic forecasts which are way above economists. Trumps strategy is to flush out the corporate media and have them report that the economy is worse than reported. The corporate media is very afraid that Trump will start using alternative economic facts. Greenspan admits gold is insurance for a failing economy and failing currency, everyone should own gold for the long-term. Trump is introducing a new travel ban. The deep state is now pushing to have Trump removed using the 25 Amendment. Leaks from the White House was done on purpose to flush out the leakers. Obama is behind the soft coup and he is now pushing the agenda with Soros.  German intelligent agencies investigated Russia interference with the elections and press and found nothing.  North Korea says the man killed not half brother. China separates itself from North Korea and bans coal imports. US sends aircraft carrier to the South China Sea to provoke China. Putin sign decree that those living in the DPR And LPR region can come into Russia. The US establishment wants Trump to continue the same foreign policy as Obama's. Poland says that Russia hacked the banking system, but the evidence shows that this was a false flag.
Check Out The X22 Report Spotlight YouTube Channel –  X22Report Spotlight
Please check Newzsentinel.com for the latest news on the economic collapse. The Sentinel Alerts are updated throughout the day. If you haven't already, go to "The People" and join the community of people who are helping each through the economic collapse.
---
Current News – 02.20.2017
---
Economy
hhgregg is the next retailer to announce store closings…
"Recessionary" Demand Forces New York Harbor To Divert Gasoline Shipments 
About Those "Overly Optimistic" Trump GDP Forecasts, There's Just One Thing
Gold The "Ultimate Insurance Policy" as "Grave Concerns About Euro" – Greenspan
"The eurozone isn't working …" warns Greenspan
"I view gold as the primary global currency" said Greenspan
"Significant increases in inflation will ultimately increase the price of gold"
"Investment in gold now is insurance…"
Mr Greenspan said Brexit will almost certainly trigger a collapse of the ECB despite the UK not having adopted the euro:
"Brexit is not the end of the set of problems, which I always thought were going to start with the euro because the euro is a very serious problem."
Mr Greenspan says that investors are diversifying into precious metals and increasingly seeking to buy gold, because there is a deepening lack of trust in the euro and in the banking system.
The former Fed chair, correctly pointed out that investment in gold now is insurance; and it's not for short-term gain, but for long-term protection:
Source: zerohedge.com
---
Rights
Trump's New Travel Ban Revealed: Phase-In Period; Green-Card Holders Spared
BREAKING: @Reince's Gal & @WhiteHouse Chief of Staff @KMWalsh_GOP Is Source Of Trump Leaks To @NYTimes & Others
White House Deputy Chief of Staff and #NeverTrump Republican Katie Walsh has been identified as the source behind a bunch of leaks from the Trump administration to The New York Times and other media outlets, according to multiple sources in the White House, media, donor community, and pro-Trump 501(c)4 political group.
"Everyone knows not to talk to her in the White House unless you want to see it in the press," says a source close to the president. "The only question is whether or not she's doing it at the behest of [White House Chief of Staff] Reince Priebus or if she's doing it to advance herself in DC media circles."
Walsh is referred to as "Madame President" in the White House, says a senior aide. "It isn't a compliment."
Walsh would have significant access as she controls the president's schedule. There's also reportedly a trove of e-mails where Katie Walsh and Reince Priebus discuss how to rid themselves of Trump, according to a former #NeverTrump consultant.
"The president and his allies have been deliberately feeding her fake information in order to find her network," says a source close to the president's family. "It's been going well."
Source: gotnews.com
Paul Craig Roberts Explains The Stakes For Trump And All Of Us
We need to understand, and so does President Trump, that the hoax "war on terror" was used to transform intelligence agencies, such as the NSA and CIA, and criminal investigative agencies, such as the FBI, into Gestapo secret police agencies. Trump is now threatened by these agencies, because he rejects the neoconservative's agenda  that supports the gigantic military/security annual budget.
Glenn Greenwald explains to Amy Goodman that the CIA is after Trump, because Trump's announced policy of reducing the dangerous tensions with Russia conflicts with the military/security complex's need for a major enemy.
At this point Trump has no alternative but to fight. He can take down the secret police agencies and the presstitute media conglomerates, or they will take him down.
Source: zerohedge.com
Who's Really Behind The Soft-Coup? Obama-Founded Activist Group Offers Anti-Trump Protest "Guide"
Organizing for Action, a group founded by Obama and featured prominently on his new post-presidency website, is distributing a training manual to anti-Trump activists that advises them to bully GOP lawmakers into backing off support for repealing ObamaCare, curbing immigration from high-risk Islamic nations, and building a border wall. 
The manual, published with OFA partner "Indivisible," advises protesters to go into halls quietly so as not to raise alarms, and "grab seats at the front of the room but do not all sit together." Rather, spread out in pairs to make it seem like the whole room opposes the Republican host's positions. "This will help reinforce the impression of broad consensus."
After the event, protesters are advised to feed video footage to local and national media.
A script advises callers to complain: "I'm honestly scared that a known racist and anti-Semite will be working just feet from the Oval Office … It is everyone's business if a man who promoted white supremacy is serving as an adviser to the president."

Progressive groups are circulating information about town hall meetings on a MoveOn.org-powered website, "Resistance Recess."
Proof that Obama is behind the civil unrest is the fact he has taken to Twitter.  
As he states boldly to believe in that the people can bring about change through their own action. He is implying to rise up and create civil unrest on a massive scale.
Source: zerohedge.com
Democrats Suggest Invoking The 25th Amendment Unless Trump "Gets A Grip"
With a growing number of Democrats openly questioning President Trump's mental health.
 Rep. Earl Blumenauer (D-Ore.) in a floor speech this week called for a review of the Constitution's procedures for removing a president. He warned the 25th Amendment of the Constitution falls short when it comes to mental or emotional fitness for office.

Sen. Al Franken (D-Minn.) during a weekend interview with CNN's "State of the Union" said that "a few" Republican colleagues have expressed concern to him about Trump's mental health.

And Rep. Ted Lieu (D-Calif.) plans to introduce legislation that would require the presence of a psychiatrist or psychologist in the White House.
 CNN's State of The Union just discussed invoking the 25th Amendment unless President Trump "gets a grip"
So, what's Article 4 to the 25th Amendment? In the abstract, the amendment itself is about presidential succession, and includes language about the power of the office when a president is incapacitated. But Digby recently highlighted the specific text of growing relevance:
 "Whenever the Vice President and a majority of either the principal officers of the executive departments or of such other body as Congress may by law provide, transmit to the President pro tempore of the Senate and the Speaker of the House of Representatives their written declaration that the President is unable to discharge the powers and duties of his office, the Vice President shall immediately assume the powers and duties of the office as Acting President."
What does that mean exactly?
Well, it means Congress isn't the only institution that can remove a president from office between elections. Under the 25th Amendment, a sitting vice president and a majority of the executive branch's cabinet could, on their own, agree to transfer power out of the hands of a sitting president. At that point, those officials would notify Congress, and the vice president would assume the office as the acting president.
And what if the challenged president wasn't on board with the plan to remove him/her from the office? According to a recent explainer, "If the president wants to dispute this move, he can, but then it would be up to Congress to settle the matter with a vote.
In other words, for the first time, the concept of a "soft palace coup" has been officially brought up on public media;
Source: zerohedge.com
---
Police State
Ex-CIA Ray McGovern: German Intel Clears Russia on Interference
 German intelligence cleared Moscow of suspected subversion of German democracy, the silence was deafening, says ex-CIA analyst Ray McGovern.
After a multi-month, politically charged investigation, German intelligence agencies could find no good evidence of Moscow-directed cyber-attacks or a disinformation campaign aimed at subverting the democratic process in Germany. Undaunted, Chancellor Angela Merkel has commissioned a new investigation.
Last year, Berlin's two main intelligence agencies, the BND and BfV (counterparts of the CIA and FBI) launched a joint investigation to substantiate allegations that Russia was meddling in German political affairs and attempting to shape the outcome of Germany's elections next September.
Source: thenewsdoctor.com
Which Nation Do Americans See As Their Greatest Enemy (Spoiler Alert: It's Not Russia)
Lavrov: US is wiretapping and "aggressively pressuring" Russian diplomats
The Minister of Foreign Affairs

 of the Russian Federation, Sergey Lavrov, stated at a press conference today that US intelligence services are constantly wiretapping the Russian Ambassador in Washington, Sergey Kislyak.
Source: fort-russ.com
---
War
N. Korea denies man killed in Malaysia airport was Kim Jong-un's half-brother
North Korea's envoy to Malaysia has denied that the man killed at Kuala Lumpur airport last week was the half-brother of North Korean leader Kim Jong-un, saying the Malaysian police's murder investigation cannot be trusted.
Monday's comment, which came hours after the CCTV footage of the purported attack emerged,
"The embassy has already identified his identity named Kim Chol, a DPRK citizen, as mentioned in his passports," the statement added.
Source: rt.com
North Korea's Regime In Jeopardy After China Bans All Coal Imports
North Korea just lost a very big ally.
On Saturday, China said that it was suspending all imports of coal from North Korea as part of its effort to implement United Nations Security Council sanctions aimed at stopping the country's nuclear weapons and ballistic-missile program.
The ban comes six days after the North Korean test of a ballistic missile that the Security Council condemned as a violation of its resolutions that prohibited the country from developing and testing ballistic missile technology.
coal sales accounted for more than 50 percent of North Korea's exports to China last year, and about a fifth of its total trade.
Source: zerohedge.com
US aircraft carrier group deployed for 'routine patrols' in S. China Sea
Ignoring repeated warnings from Beijing not to aggravate tensions in Southeast Asia, the US Navy has deployed an aircraft carrier strike group for "routine" maritime patrols in the vicinity of the disputed South China Sea waters.
The Nimitz-class aircraft carrier USS Carl Vinson, together with aircraft from the Carrier Air Wing (CVW) 2, and the Arleigh Burke-class guided-missile destroyer USS Wayne E. Meyer started "routine operations in the South China," the US Navy announced. 
Source: rt.com
Kiev infuriated by Putin's decision to recognize Donbass IDs
Russian President Vladimir Putin's decree to recognize identification documents issued by the self-proclaimed Donetsk and Lugansk People's Republics in eastern Ukraine came as the Normandy Four talks on Ukraine brought no tangible results; the decree was slammed by Kiev and applauded by Donbass residents.  President Vladimir Putin who signed this decree is showing the whole world that Russia is taking care of LPR and DPR residents," ply do not exist.
"But now, these people are officially recognized by the Russian Federation," Deinego pointed out. She noted that "Ukraine is in no hurry to implement the Minsk peace agreements, using every opportunity to harass and destroy the population of Donbass."
 first deputy head of the Russian Upper House's International Affairs Committee, told Sputnik that Putin's decree "on no account" means Russia is recognizing the DPR's and the LPR's independence."This is a temporary measure aimed to restore those rights lost by Donbass residents after Kiev stopped issuing and prolonging the documents [for them]," Chesnakov added that Putin's decree gives a signal to Ukrainian politicians that "Russia is not prepared to tolerate their games and manipulation for a long time."
Source: sott.net
Russian Ambassador To UN Vitaly Churkin Has "Died Suddenly" In New York
---
Cyber Attacks
Malware Used to Attack Polish Banks Contained False Flags Blaming Russian Hackers
Malware samples used in the recent attacks against several Polish banks contained planted evidence that attempted to blame the attacks on Russian-speaking hackers.
These false flags, as the (IT and real-world) security community refers to these planted clues, were discovered by Sergei Shevchenko, a Russian-speaking security expert for BAE Systems.
In a report published this morning, the researcher reveals that the malware used in those attacks contained a lot of mangled Russian words that no native speaker would have ever used.
His investigation revealed that the malware's real operators used online services, such as Google Translate, to translate the words from English to Russian.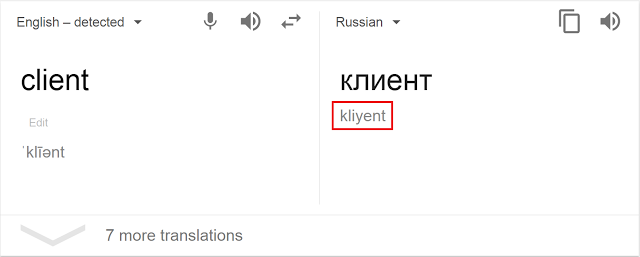 Attackers copy-pasted the phonetic spelling from Google Translate
The hacker thought he was copy-pasting the Latin spelling of the Russian word, but he actually copy-pasted the word's phonetic spelling instead.
Hackers used lots of nonsensical words
For example, when he attempted to translate the English word "client" to Russian, he copy-pasted the "kliyent" phonetic spelling, not knowing that the correct spelling of the Russian word "клиент" was "client" or "klient," but never "kliyent."
Source: bleepingcomputer.com