Civil War Has Begun, Swamp Exposed & Draining, Election Fraud, Setting The Stage – Ep. 2924
Podcast: Download (Duration: 1:19:38 — 36.0MB)
Watch The X22 Report On Video
The [CB] took the bait, they are now pushing their agenda as hard as they can, and the people can see their agena. The world economy is in a recession and it is going to get worse before it gets better. The [CB] is now going after alternative currencies by bringing down exchanges. The red wave hit and the [DS] players needed days to combat it, they are failing because the people can see the cheating on a grand scale. Trump was able to call the jackals out the wood work so we now know who is with Trump and who is not. The civil war between the Republican swamp creatures and MAGA has begun. The swam is being drained, the stage is set. The NG monitored the election, so did the military, let's see what the NG produces.
---
Economy
Britain may have already entered a recession as the latest economic figures showed that the economy contracted in the reporting quarter between July and September.
In its estimate of the United Kingdom's gross domestic product (GDP) in the third quarter, figures released on Friday from the Office of National Statistics (ONS) revealed that the economy shrank by 0.2 per cent.
During this time period, the services sector slowed to a completely flat output while the production sector contracted by 1.5 per cent, driven in part by declines in all 13 manufacturing sub-sectors.
The director of economic statistics at the ONS, Darren Morgan, said per the BBC that customer-facing businesses such as shops have also "fared badly" as the cost of living crisis has seen people curtail their spending habits. He went on to say that businesses are also facing difficulty given the rising prices of raw materials as well as increased energy costs.
Source: breitbart.com
According to an internal memo addressed to Disney's executives on Friday, the woke firm would soon begin enforcing layoffs, implementing a targeted hiring freeze, and limiting business travel to essential only as part of a wide cost-cutting initiative, CNBC reported.
"I am fully aware this will be a difficult process for many of you and your teams." Disney CEO Bob Chapek wrote in a memo to top executives.
"We are going to have to make tough and uncomfortable decisions. But that is just what leadership requires, and I thank you in advance for stepping up during this important time. Our company has weathered many challenges during our 100-year history, and I have no doubt we will achieve our goals and create a more nimble company better suited to the environment of tomorrow."
 CNBC reported:
 Source: thegatewaypundit.com
Did you listen to @elonmusk yesterday? Don't keep your crypto in an exchange. More exchanges will fail or get hacked. Don't let others hold your crypto. It's not safe. Be smart. Be your own bank.

— Kim Dotcom (@KimDotcom) November 13, 2022
If an exchange gets hacked or is run by dishonest people millions of users can lose their crypto in one attack or one act of dishonesty. It has happened many times before. It's significantly less risky to keep your crypto in a hardware wallet.

— Kim Dotcom (@KimDotcom) November 13, 2022
---
Political/Rights
I am pretty sure this hasn't been reported either?

If I recall correctly, the first (or second or third) said Mr Pelosi opened the door and they both had hand on hammer–nothing about being on the floor pic.twitter.com/wHs4fjEPOO

— Julie Kelly 🇺🇸 (@julie_kelly2) November 11, 2022
Also wondering–no flashlight? How did he get to the upstairs of a dark house without one?

— Julie Kelly 🇺🇸 (@julie_kelly2) November 12, 2022
 
After a U.S. judge ordered the FBI to produce the information, the bureau said that it should not be required to hand it over because of exemptions to the Freedom of Information Act (FOIA). And if the bureau still had to produce the information, government lawyers said it should have 66 years because it needs to review the information and redact certain information.
"Having failed to raise an issue or brief it in a motion for summary judgment, the movant may not then salvage the issue by raising it in a motion for reconsideration," he said, citing previous court cases. "In other words, the movant does not get a Mulligan on reconsideration, which is exactly what the FBI seeks here."
The bureau says that FOIA exemption 7(D)-3, which enables shielding identifying information of law enforcement personnel, and information provided by the personnel, enables it to keep withholding Rich's laptop information from Huddleston.
"In short, the compact disc containing the images of Seth Rich's personal computer were provided to the FBI by a local law enforcement agency under implied assurances of confidentiality, and thus the FBI properly withheld the compact disc in its entirety pursuant to Exemption 7(D)-3," government lawyers told the court.
Another exemption, 7(E)-6, lets the agency keep the information secret, the lawyers said. That exemption enables the withholding of information that would reveal methods law enforcement uses in investigations.
Clevenger, though, said that neither exemption applies.
The first doesn't because the FBI has never provided evidence that the source of the information was given assurance of confidentiality, he said. The second doesn't because the bureau claims it never reviewed the laptop information.
"If this is true, then how could the FBI's investigative or analytical techniques be compromised by revealing the contents of a laptop that it never investigated or analyzed?" Clevenger told the judge.
source: zerohedge.com
Biden's border chief quits after pressure from all political sides
Less than a day after saying he wouldn't resign
U.S. Customs and Border Protection (CBP) commissioner Chris Magnus resigned from his position Saturday, according to a White House press release.
Magnus, who was appointed to the role in December 2021, submitted his resignation to Biden on Saturday, which was immediately accepted. The former border official had reportedly been asked to resign on Friday by Secretary of Homeland Security Alejandro Mayorkas, else he be fired from his position
 
Source: wnd.com
---
Geopolitical/Police State
---
War
 
As mentioned previously, the FTX crypto company gave at least $40 million to Democrat candidates and causes in the midterms.
The CEO of the failed company had numerous relationships as pointed in Fortune:
  Sam Bankman Fried was bankrolling who oversaw the institution that was supposed to keep on eye on companies like FTX:
Sam Bankman-Fried, prolific Democratic donor and ex-CEO of now-bankrupt cryptocurrency exchange FTX, funded the campaigns of members of Congress overseeing the Commodity Futures Trading Commission (CFTC), one of the key bodies tasked with regulating the crypto industry and the subject of Bankman-Fried's aggressive lobbying.

Bankman-Fried's FTX is currently under investigation by the CFTC and the Securities and Exchange Commission (SEC) after Bankman-Fried allegedly moved $10 billion in client assets from his crypto exchange to his trading firm Alameda Research, and a liquidity crisis at his  exchange which prompted the company to file for bankruptcy. However, prior to the agency's probe, Bankman-Fried aggressively courted the CFTC – and funded several key lawmakers charged with overseeing the agency, pouring cash into their campaign coffers.
FTX also happens to be related to Ukraine. 
The far-left Washington Post reported on March 3 that Ukraine was dealing in crypto.
The Ukrainian government has gathered more than $42 million in cryptocurrency donations since Saturday, plus digital artwork including a limited edition worth roughly $200,000, according to blockchain analytics firm Elliptic. The challenge is how the country cashes in on these assets to fund its war needs.
How much of the billions going to Ukraine went to the Bidens and their corrupt friends?
Source: thegatewaypundit.com
if i were an intelligence agency, and i was concerned my adversaries were using crypto to launder funds– how would i stop that?

first i'd find the central casting idea of a tech founder– mit dropout, finance, cargo shorts, long hair, sleeps on a beanbag kind of guy

— Will Manidis (@WillManidis) September 21, 2022
then i'd have him use those funds to build a very large crypto exchange. the goal here is to subsidize the thing until you see enough trading volume to see the state of the market at any moment.

only then you can start understanding how these "illegal war funds" are moving.

— Will Manidis (@WillManidis) September 21, 2022
great– ok now you have legibility into all crypto transactions for a handful of currencies and you are starting to understand where cashflows are going.

what's next? every time a project fails, lets take a little bit of that arb money and use it to bail out their products

— Will Manidis (@WillManidis) September 21, 2022
The FTX thief stole $1 billion from his customers and donated $100 million to Democrats.

10% for the big guy?

— Kim Dotcom (@KimDotcom) November 13, 2022
---
Cyber Attacks
---
False Flags
NEW – BLM demo leader Xahra Saleem charged with fraud involving fundraiser that culminated in the toppling of Edward Colston's statue.https://t.co/oQ64VixCuQ

— Disclose.tv (@disclosetv) November 12, 2022
---
Q
Nope, retirement won't save the FBI, put him on the subpoena list and get him in to testify before the American public. #FWK
·

FBI official who headed Whitmer, Jan. 6 probes set to retire ahead of GOP's control of House
Steven D'Antuono projected out at the end of November.
Watch Us Live on: Pluto 

bit.ly/plutolive

or Rok 

bit.ly/ravroku

FBI official who headed Whitmer, Jan. 6 probes set to retire ahead of GOP's control of House – Real America's Voice News

Real America's Voice News is your one stop news and entertainment network.
The people of Brazil do not want to have a socialist in power who stole their election.  
The people in Brazil are taking to the streets to protest the stolen election there.  Below they have signs showing their disgust.  They know the socialist Lula stole the election.
Massive protests to the stolen election in Brazil occurred yesterday at an airport.  Look at that crowd.  The people in Brazil do not want a socialist creep who stole their election taking over illegally.
Below is a video and a picture of another massive rally in Brazil.  The people don't want an illegal regime to steal their election, their livelihood, their freedom, and their country.  (Note the date is in day/month/year format used frequently around the world.)
Here's another picture.  The people of Brazil are not allowing their election to be stolen.  The people say:
GIVE UP NEVER, WE'RE GOING TO CROWD THE STREETS UNTIL WE take down THE WHOLE GANG. 🇧🇷🙏🏻
Source: thegatewaypundit.com
Something is very weird about this Nevada outcome, when you compare the Governor race on the same ballot.
With Laxalt previously ahead, and with his previous vote percentage in alignment with Republican Governor Candidate Joe Lombardo, it appeared Laxalt was positioned for victory.  However, apparently the Democrats gained post-election ballots where the Democrat on the Senate race was supported, but the Democrat in the Governor race was not.
Democrat Cortez Masto (Sen) surged late in the ballot counting and carried 15,000 more affirming ballots than Democrat Sisolak (Gov).  This seems odd and suspicious; however apparently, we are not allowed to notice these things, lest we be considered conspiracy theorists.
It is very rare for a split ballots to surface in a high-profile race where a Republican governor would win, and the Democrat Senator would win.  However, the outcome in Arizona and Georgia is of a similar construct amid the ballot trend.  Split races in the Governor and Senate outcomes.  All very weird.
Source: theconservativetreehouse.com
On Thursday Adam Laxalt told Tucker Carlson that his opponent did not have a valid path to victory. Adam Laxalt told Tucker that his opponent needed 63% of the remaining 84,000 votes in Clark County, Nevada to catch up with him in the vote count.
Adam Laxalt told Tucker: "She does not have the amount of votes left to be able to catch us. She would have to win over 63%… The Las Vegas ballots left include election day drop off mail."
 Guess what happened? 
As Emerald Robinson explains it: "So it was strange, and a little disconcerting, to see that Laxalt's opponent got exactly 63% of those remaining 84,000 votes two days later."
Source: thegatewaypundit.com
Notable governors who fought to keep their states open and senators who pushed to hold Covid bureaucrats accountable were rewarded Tuesday.
Sen. Rand Paul
Sen. Ron Johnson

Senator-Elect Eric Schmitt

Gov. Ron DeSantis
Gov. Kristi Noem
Source: thefederalist.com
— Blake Masters (@bgmasters) November 12, 2022
Maricopa County election day tabulation errors caused uncounted ballots to be mixed in with already counted ballots, leaving no way of knowing if all the legal votes were counted or not.
Voters were told to deposit their ballots into "box 3" to be tabulated at the Elections Department in Downtown Phoneix later. The County claims that only 17,000 votes were affected and dropped in "box 3."
Shocking news about the total number of ballots was reported yesterday on the Charlie Kirk show, alleging that the County is underreporting the number of ballots that remain to be counted.
Source: thegatewaypundit.com
Sweeping parental-rights victories in the midterms suggest parents want control of their children's education, Moms for Liberty president Tiffany Justice said.
 Moms for Liberty recorded wins for pro-parental rights local candidates in Maryland and New Jersey, states that sent Democrats to Congress. Several Moms for Liberty-endorsed candidates won in majority-Democrat districts in conservative states.
"What you're seeing now is parents stepping up in their local communities and taking back their education system," said Justice. "We're a nonpartisan organization. We want people that support parental rights to win."
Across the country, Moms for Liberty endorsed 270 candidates.
Defying the odds, more than 50 percent of those challenged incumbents and won, Justice said.
Source: theepochtimes.com
Genuine question. Does anyone have faith in the voting system?

— Matthew Marsden (@matthewdmarsden) November 13, 2022
Congratulations to the Senate democrats

for suddenly pulling ahead

& winning surprise victories

By the perfect margins

4 days after polls close

In the dead of night

Only in states with mail in voting

For the 2nd time in a row.

We'd never seen anything like it

In 244yrs.

— The Redheaded libertarian (@TRHLofficial) November 13, 2022
Republicans are like what 0 for 12 in winning in states where it takes more than 12 hours to call elections?

Talk about terrible luck.

— The Redheaded libertarian (@TRHLofficial) November 13, 2022
Funny how when there's delayed voting counts for days – a Democrat always makes a miraculous comeback and wins.

— Catturd ™ (@catturd2) November 13, 2022
·

The Democrats are finding all sorts of votes in Nevada and Arizona. What a disgrace that this can be allowed to happen!
So in Maricopa County they're at it again. Voting Machines in large numbers didn't work, but only in Republican districts. People were forced to wait for hours, then got exhausted or had other things to do and left the voting lines by the thousands. Even Kari Lake was taken to a Liberal Democrat district in order to vote. Others weren't so lucky. This is a scam and voter fraud, no different than stuffing the ballot boxes. They stole the Electron from Blake Masters. Do Election over again!
Also, under the U.S. Constitution, the Senate needs a quorum of 51 senators to do anything.

If @HerschelWalker wins, Senate Democrats only have 50.

VP's vote doesn't count for quorum.

This gives us a break-glass option, if Senate Democrats try to jam through a radical judge.

— 🇺🇸 Mike Davis 🇺🇸 (@mrddmia) November 13, 2022
And I donated again to @HerschelWalker: https://t.co/yVeOOP4h3B

— 🇺🇸 Mike Davis 🇺🇸 (@mrddmia) November 13, 2022
Besides #normies being rattled (which is "the norm" for them), what has been accomplished with the latest version of @realDonaldTrump "mean tweets"?
•We won majority.
•MAGA candidates have refused to concede until every vote is counted.
•Machine corruption has been heavily exposed.
•MSM has decided to DEFEND RON DESANTIS (who they hated just a week ago).
•MSM covered Trump's OHIO RALLY.
2/2
•Republicans are being forced to pick a side & reveal if they're #AMERICAFIRST or #PARTYFIRST.
•#MSM read Trump's Truths on air ONLY bc of the Desantis feud.
But Trump talked about WAY more than Desantis in those #TRUTHS.
HE TALKED ABOUT ELECTION FRAUD IN 2016.
• NOW THE MEDIA IS TALKING ABOUT "UNHINGED TRUMP" (cough cough, the federal government) RIGGING ELECTIONS.
So yes, his behavior may turn many people off, but in the end, it only opens more eyes to the #TRUTH.
2468  
Q
!!mG7VJxZNCI
11/10/2018 12:44:56
 ID:
8chan/patriotsfight: 443
2874  
Q
!!mG7VJxZNCI
02/22/2019 13:51:49
 ID: 1f9247
8chan/qresearch: 5328649
4641  
Q
!!Hs1Jq13jV6
09/09/2020 19:01:53
 ID: 18740b
8kun/qresearch: 10581812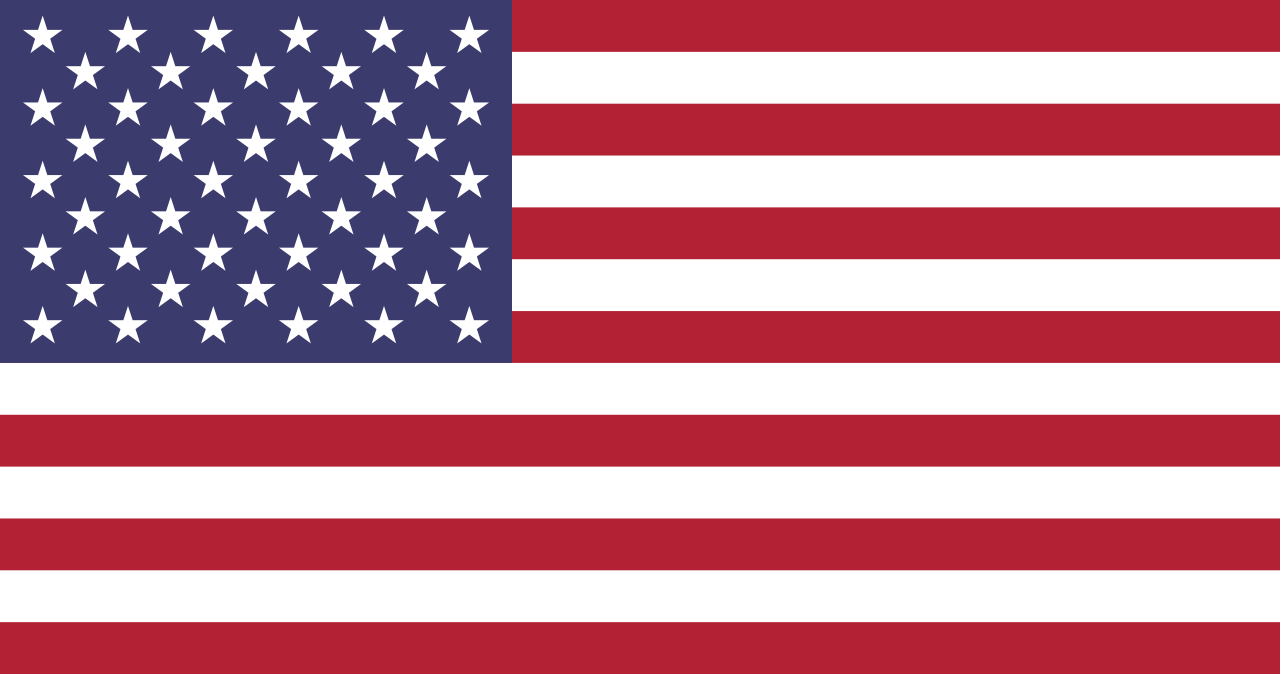 Image Name:
f768deaef22da979abcfb73c9175b54d71fcf891666c5449c1969c07c3cc8920.png
Filename:
f768deaef22da979abcfb73c9175b54d71fcf891666c5449c1969c07c3cc8920.png
RIGGED ELECTIONS, OPEN BORDERS = Third World Countries. The USA is a failing Nation!
All of what's happening is for the normies still asleep. Not the anons
We were all told that the NG cybersecurity were watching the elections and not one peep out of them yet.
So many people still only know how to immediately and emotionally react.
Patience.
Faith.
Steady.
4951  
Q
!!Hs1Jq13jV6
11/12/2020 22:20:17
 ID: b3a95d
8kun/qresearch: 11618946
Why do some elections take more than a day to count?
Can cheating be done after the polls are closed?
Who controls the pollbooks?
Who controls the databases?
Who controls the elections?
Why are extra ballots printed?
If someone doesn't vote, can bad actors hijack their vote?
How?
Why did the National Guard activate cybersecurity teams?
Who gave the order to 'activate' the cybersecurity teams?
Why?
To protect the elections?
To claim the midterms are 'safe'?
Safe from what?
Setting the stage?
Watch carefully.
White hats have secured many systems, but problems still remain.
You have all the tools you need.
Vote.
Q
The "Speaker Trump" HFC memo is a bold expression of NO-CONFIDENCE in Kevin McCarthy just days after his disastrous performance at the midterm elections.
The Trump memorandum sets forth a plan to elect President Donald J. Trump as Speaker of the House of Representatives. 
Importantly, the document clearly articulates the legal and constitutional authority that the House MAY CHOOSE a non-member as House Speaker.
The memo derides McCarthy for his refusal to move forward with impeachment of Joe Biden.
The HFC memo sets forth a plan to return the House of Representatives to "regular order." 
The memo pushes for a commitment from GOP leaders to include the "Motion to Vacate the Chair" in the next rules package. 
Source: thenationalfile.com
TAKE A LISTEN