[C] Before [D], It's Getting Ready To Blow – Episode 1944
Podcast: Download (Duration: 40:07 — 41.4MB)
Trump is pushing the gold price up, everytime the market dips a little the gold price moves up. The patriots are doing this slowly. Trump is pushing the Fed to cut rates to 0 and start stimulus, this will put the Fed in a position where they do not control the economy. The [DS] is panicking, [AS] tweets out again about deep fakes. More information is dripping out, the reason for this is get the American people on the same page. HRC email documents were released and they show the server was forwarding classified emails to a foreign entity. Coats resigned today, next id the Declass. Everything is getting ready to blow.
Check Out The X22 Report Spotlight YouTube Channel X22Report Spotlight
Please check Newzsentinel.com for the latest news on the economic collapse. The Sentinel Alerts are updated throughout the day. If you haven't already, go to "The People" and join the community of people who are helping each through the economic collapse.
---
Current News – 08.15.2019
---
Economy
---
Political/Rights
Deep State IRS Employee John Fry Pleads Guilty to Leaking Michael Cohen's Bank Records to Avenatti – Faces Up to 5 Years in Prison
Deep State IRS analyst John Fry pleaded guilty Wednesday to leaking Michael Cohen's bank records to   Michael Avenatti and The New Yorker.
 
Mr. Fry was charged in February of this year by the US Attorney's Office for the Northern District of California with unauthorized disclosure of a suspicious activity report, or SAR. Banks file SARs on any transactions that could be illegal.
"Fry was given access to sensitive and powerful government databases including people's most private financial information and he was given that access to do his job as an investigative analyst," said U.S. attorney David L. Anderson. "He decided his politics were more important than his obligation to follow the law. In that, he was mistaken." 
Source: thegatewaypundit.com
Watch how desparate the ds is getting, the know what is coming, Adam schiff tweeted out the ffollowing
This video is a testament to the rapid advancement of deepfake technology. But beneath the humor, the nearly-imperceptible shifts between faces reveal an undeniable fact: It's now harder than ever to discern fact from fiction. And that poses a serious threat to our democracy. https://t.co/LSSWYH59Bp — Adam Schiff (@RepAdamSchiff) August 14, 2019
Q !UW.yye1fxo ID: a566f3 No.570744Mar 6 2018 16:32:35 (EST)

8B01A899-533A-4231-8BAF-6….jpe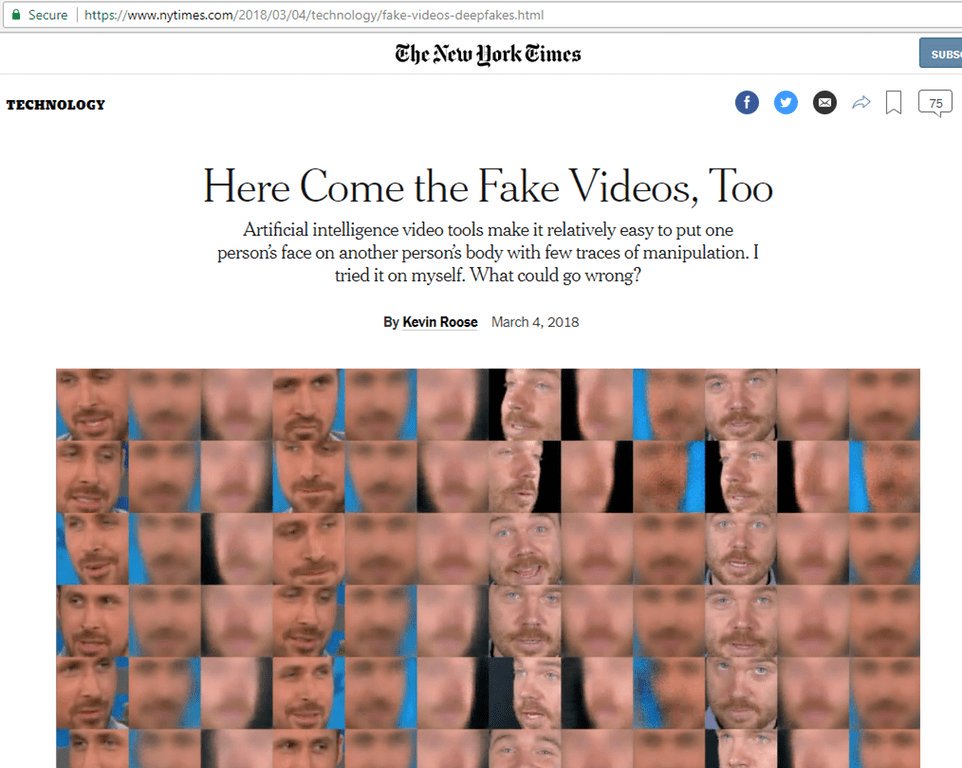 Try, try, try, as they might. Fail, they will. No free passes [MSM].

Q
Now we are also hearing the officers are leaving the CIA, where did we hear this before but first the tweet from mary beth long
 RUMORS FLYING: Officers leaving from #CIA report an All Hands "stop loss" message received from the Director — the first anyone can recall, at least while the country not in active combat. Personnel loss has reached a critical stage. @SaraCarterDC@FoxNews — Mary Beth Long (@LongDefense) August 15, 2019
Q !ITPb.qbhqo ID: Dx5TPc5d No.148781546Nov 9 2017 23:24:35 (EST)[C]los[I]ng [A]ct: Dismantled. Impossible to clean. Operations –> [N]o [S]uch [A]gency Q
AS we know Trump, Guiliani, Solomn all reported on the subject matter regarding Biden and his son in Ukraine and China, where they made millions after the Ukranian regime change and deals made in China, Chuck Grassley wants this investigated.. He wrote a letter to Mnuchin to investigate hunter biden
 Chuck Grassley asks Mnuchin to investigate Hunter Biden.
chrome-extension://oemmndcbldboiebfnladdacbdfmadadm/https://www.finance.senate.gov/imo/media/doc/2019-08-14%20CEG%20to%20Treasury%20(AVIC%20CFIUS).pdf
Notice how the patriots are dripping out the information, we are seeing alot more of it, they bringing the American people up to speed and they want them to get use to hearing all the players names over and over, because once the time comes they will remember hearing these names.
Whistleblower Exposes Key Player in FBI Russia Probe: "It was all a Set-up"
Adam Lovinger, a former Defense Department analyst, never expected that what he stumbled on during his final months at the Pentagon would expose an integral player in the FBI's handling of President Donald Trump's campaign and alleged Russia collusion.
Lovinger, a whistleblower, is now battling to save his career. The Pentagon suspended his top-secret security clearance May 1, 2017, when he exposed through an internal review that Stefan Halper, who was then an emeritus Cambridge professor, had received roughly $1 million in tax-payer funded money to write Defense Department foreign policy reports, his attorney Sean Bigley said. Before Lovinger's clearance was suspended he had taken a detail to the National Security Council as senior director for strategy. He was only there for five months before he was recalled to the Pentagon, stripped of his prestigious White House detail, and ordered to perform bureaucratic make-work in a Pentagon annex Bigley calls "the land of misfit toys." His security clearance was eventually revoked in March 2018, despite the Pentagon "refusing to turn over a single page of its purported evidence of Lovinger's wrongdoing," Bigley stated. Conservative watchdog group, Judicial Watch, recently filed a federal lawsuit against the Defense Department to obtain the withheld records.
Lovinger also raised concerns about Halper's role in conducting what appeared to be diplomatic meetings with foreigners on behalf of the U.S. government because his role as contractor forbids him from doing so, according to U.S. federal law. 
"When Mr. Lovinger raised concerns about DoD's misuse of Stefan Halper in 2016, he did so without any political designs or knowledge of Mr. Halper's spying activities,"
 "Mr. Lovinger unwittingly shined a spotlight on the deep state's secret weapon – Stefan Halper – and threatened to expose the truth about the Trump-Russia collusion narrative than being plotted: that it was all a set-up."
Source: saracarter.com
New Docs Reveal Nellie Ohr Emailed Anti-Trump Smears to DOJ Top Official Lisa Holtyn During Time Ohr Worked at Fusion GPS 

Nellie Ohr arrives on Capitol Hill in 2018
 Judicial Watch   released 72 pages of documents from the DOJ containing Russia-related emails sent from Nellie Ohr to one of her DOJ husband's underlings.
Nellie Ohr was emailing a top DOJ official named Lisa Holtyn while Ohr was being paid by oppo research firm Fusion GPS.
The emails reveal Nellie Ohr was providing the DOJ with the same kind of anti-Trump, Russia oppo research she was doing for Fusion GPS.
Just like Tom Fitton said, Nellie Ohr may as well had a desk at the Justice Department.
Source: thegatewaypundit.com
SMOKING GUN!….. SHOCKING FOIA DOCUMENT Shows FBI Agreed to Cover Up and Ignore All Hillary Crimes in Its 2016 Investigation! 
A recent FOIA request by attorney Ty Clevenger resulted in a plethora of new and unredacted information concerning the actions the corrupt FBI and DOJ took to cover-up and exonerate Hillary Clinton's email crimes.
What was released is truly shocking! 
HOWEVER….The DOJ and Clinton/Mills lawyer Ms. Wilkinson jointly drafted an agreement with the FBI that showed anything but a fair and honest investigation into Hillary's email crimes –
That agreement the FBI made with the DOJ limited the search parameters to months, not years –
*The FBI could only search four Clinton email addresses, regardless if that email address was later altered to some other address. No emails from Cheryl Mills were permitted to be searched. This ensured that no emails covering the destruction of evidence was even permitted to be examined.
The FBI agreed to perform an investigation where they weren't even allowed to look at the evidence…. Next, while still being under a preservation order, Clinton just arbitrarily decided to change email retention policies and delete all emails older than 60 days, which amounted to all emails from January 2009 through October 2014 –
The FBI agreed to not examine any evidence surrounding the Bleachbit event despite the fact the FBI knew about the BleachBit event before agreeing to this –
On top of that, the FBI agreed to delete any evidence they encountered that was outside the agreed parameters –
Then, of course, the FBI agrees to destroy the laptops –
In addition, if the headers for the blackberry emails were missing a date, those emails were excluded from the investigation as well –
Then, on top of all of this, immunity agreements were given to anyone connected with Crooked Hillary –
Two for Bryan Pagliano One for Paul Combetta One for John Bentel One for Cheryl Mills One for Heather Samuelson
Source: thegatewaypundit.com
Then we find out the followingHillary Clinton's Emails Were Sent to Gmail Address Similar to Name of Chinese Company
All but four of the 30,490 emails from Hillary Clinton's unauthorized email server were forwarded to a private Google email address featuring a name similar to a Chinese company,  
Virtually every email that was sent to and from the Clinton-email server was forwarded to "[email protected]," which raised concerns that a foreign actor gained access to Clinton's emails after an intelligence community inspector general (ICIG) investigator searched Google for "Carter Heavy Industries" and came up with a result for Shandong Carter Heavy Industry Co., Ltd, according to the documents (pdf).
Shandong Carter Heavy Industry is a Chinese manufacturer of excavators and heavy machinery. 
Frank Rucker, the ICIG investigator, and Jeanette McMillian, an ICIG attorney, told the FBI about the anomaly on Feb. 18, 2016, at a meeting which included Peter Strzok, who had just taken over as the section chief heading the investigation. Rucker told Congress that Strzok was "aloof and dismissive" and didn't ask many questions.
McMillian told Congress that her understanding of the Carter Heavy Industries email address was that it was a "drop box" to which the emails from the Clinton server were sent in real time.
 
"Even if you didn't address an email to this address, the email went to it anyway," McMillian said.
Rucker told Congress that it appeared that the Carter Heavy Industries email address was inserted into Clinton's server "based on his reading of the metadata."
 
  Horowitz and Intelligence Community Inspector General Michael Atkinson write that the Carter Heavy Industries email account was created by Platte River Networks employee Paul Combetta, who managed Clinton's email server. Combetta allegedly created the Carter Heavy Industries email on Aug. 20, 2012. Combetta then used the email as a "dummy email" in order to transfer messages archived on Clinton's second private server to the Platte River Networks server in early 2014.
What Combetta did with the email account between 2012 and 2014 and who else had access to it before and after the transfer remains a mystery. Neither the DOJ nor the ICIG inspector generals provide any details on whether the FBI ever examined the matter.
 
Source: theepochtimes.com
---
False Flags
Now we know the DS uses ammunition to change the news cycle, but ammunition is hard to come by, I do believe they are going to try use any shooting incident to push their agenda, the only problem is that most of them do not fit their narrative and they will bury them once the event is over, take for instance the shooting in Philadelphia
Philadelphia Cop Shooter Is On Facebook Live — Livestreaming as He Fires On Police Officers — Six Officers Shot!
At least six police officers on Wednesday afternoon were shot in Philadelphia's Nicetown-Tioga section.
The officers were taken to Temple University Hospital in an unknown condition.
Shooter Surrenders – Philly Police Shooting Standoff Ends After Suspect Surrenders…The armed standoff between Philadelphia police and a suspect who shot six officers ended shortly after midnight when Maurice Hill, 36, a local man with a lengthy history of gun convictions, surrendered to authorities.
According to the Philadelphia Inquirer the suspect has a lengthy criminal record including firearm violations, drug sales, assault and resisting law enforcement. [Background Here]Source: theconservatativetreehouse.com
The Philadelphia shooter should never have been allowed to be on the streets. He had a long and very dangerous criminal record. Looked like he was having a good time after his capture, and after wounding so many police. Long sentence – must get much tougher on street crime! — Donald J. Trump (@realDonaldTrump) August 15, 2019
---
Q
HUGE DEVELOPMENT! —- Dr. Mark Siegel on Epstein Autopsy Results: Hyoid Bone Breaks in Only 6-10% of Suicides – 50% of Time in Homicides (Video)
  the autopsy of Jeffrey Epstein revealed he had several broken bones in his neck consistent with but, not conclusively proving strangulation.
 
The finding explains the delayed report by the medical examiner on the cause of death for Epstein.
The autopsy found Epstein suffered several broken bones in his neck including the Hyoid bone that is regularly broken during strangulation or homicide.
On Thursday Dr. Mark Epstein explained what this latest evidence means in the investigation on Epstein's death.
Dr. Mark Siegel: It certainly increased the chances that this was a murder than a suicide. Let me tell you why. The hyoid bone which is right here in the neck, a U-shaped bone… In his case the autopsy is now revealing that multiple bones were broken in his neck including the hyoid. The hyoid bone might break in strangulation about one-third to one-half of the time. In suicide, hanging, it might break 6-10% of the time, depending on which study you look at… Much less percentage. But in order to break that bone and multiple bones in the neck, David, you' have to exert a lot of force if it's a hanging. I don't want to get to graphic here but he supposedly hung himself off a bunk bed with sheets. I'm thinking more a rope with a height.
Source: thegatewaypundit.com
EXCLUSIVE: Jeffrey Epstein shipped $50K cement truck to 'Pedophile Island' three weeks before damning expose was released, paying for machine up front so it would arrive quicker, as experts say he could have 'literally covered up evidence'
Jeffrey Epstein shipped a $50k cement truck to his private Caribbean island Little St. James on November 7 last year, 
Epstein sent the machine with an Express Bill Of Lading, an unusual and expensive way of shipping an item so that it arrives quickly 
 
Source: dailymail.co.uk
999Q !xowAT4Z3VQ ID: 3474d4 No.885005Apr 3 2018 19:57:04 (EST)Q !xowAT4Z3VQ ID: 3474d4 No.884858Apr 3 2018 19:49:59 (EST)>>884833 The "Chair" serves the Master. Who is the Master? P = C. Q>>884858 Why is Epstein spending $29mm to bury the tunnels underneath is temple on Epstein Island? Problem. Phones were allowed in. These people are stupid. Q
HERE IT IS: Complete List of Inconsistencies in Prison Policy Surrounding Jeffrey Epstein's Death 
Here is a Complete List of Inconsistencies in Prison Policy Surrounding Jeffrey Epstein's Death:
** Epstein said he was considering cooperating in "naming names" in his international sex ring
** He was found unconscious in his prison cell just three weeks earlier
** Two days prior to his death documents released for the first time implicated several top Democrats in his pedo sex ring
** He was taken off suicide watch after a failed attempt just two weeks earlier
** He was in isolation (unusual for a suicidal individual)
** The cameras malfunctioned — There is no video
** Even Mexico had video of El Chapo's escape from prison
** Then later we hear the cameras showed the guards did not do rounds? Which is it?
** The prison guards had worked several extra shifts last week
** One prison guard on his floor was not even a certified guard
** The prison guards "forgot" to check on Epstein
** The prison guards slept through their shift
** The guards did not check Epstein for several hours
** There were reports of screaming the morning Epstein died
** The MCC had not seen a successful suicide in 40 years
** Epstein said he was the victim of attempted murder three weeks ago
** Epstein's former roommate is facing mass murder charges
** Epstein had dirt on numerous globalist elites
** Epstein was not given paper sheets
** Epstein had sheets in his cell to hang himself
** Epstein was not suicidal according to medical professionals
** Epstein told his lawyers on Friday, a day before his death, "See you Sunday."
** Epstein's former roommate heard nothing
** Epstein reportedly had to get on his knees to hang himself from his bed
** Epstein autopsy showed broken bones in neck common in strangulation deaths
Source: thegatewaypundit.com
Coats' resignation was effective today.  
3570Q !!mG7VJxZNCI ID: cbce02 No.7294663Aug 1 2019 12:22:36 (EST)[C] before [D]. [C]oats before [D]eclas. The month of AUGUST is traditionally very HOT. You have more than you know. Q