Comms, We See All, We Know All, [DS] In The Process Of Being Exposed – Episode 2193
Behind the scenes the patriots are transitioning the economy from a [CB] globalist system into a people run system. Trump is making the rounds, removing tariffs, helping the industries that have been hurt by the [CB]/globalists. What we are witnessing is the great transition. The patriots are now exposing the [DS]/MSM, the people need to see the truth, only then can change take place. The patriots just signaled the [DS] that we know all, we see all. This is part of the plan, this the GA and it is happening WW. The [DS]/MSM is now moving into the next phase, we knew this day would come, we knew it wouldn't be easy.
Check Out The X22 Report Spotlight YouTube Channel X22Report Spotlight
Please check Newzsentinel.com for the latest news on the economic collapse. The Sentinel Alerts are updated throughout the day.
---
Current News – 06.07.2020
Watch The X22 Report On Video
---
Economy
Trump says EU will get slapped with big "equivalent plus" tariff if they don't lower Maine lobster tariff, which favors Canada. Then says Maine governor needs to open up state, and he is "not a fan."

---
False Flags
First, the  Lancet medical journal retracted a major study about hydroxychloroquine. And now, the esteemed New England Journal of Medicine has yanked another study, this one concerning COVID-19 and blood pressure drugs.
Both studies relied on data supplied by a U.S. analytics company called Surgisphere.
A peer-reviewed Lancet study claimed that Surgisphere culled data from nearly 15,000 COVID-19 patients from 1,200 hospitals around the world. There is no evidence that it collected any data from anyone. 
As for the study in the New England Journal of Medicine, published on 1 May, said that taking certain blood pressure drugs, including angiotensin-converting enzyme (ACE) inhibitors, didn't appear to increase the risk of death among COVID-19 patients, as some researchers had suggested. But after questions about Surgisphere, the journal has retracted the study.
Source: thegatewaypundit.com
Michigan Governor Gretchen Whitmer continues to prove herself to be the greatest hypocrite in the nation.
Source: thegatewaypundit.com
Suddenly, Public Health Officials Say Social Justice Matters More Than Social Distance
For months, health experts told Americans to stay home. Now, many are encouraging the public to join mass protests.
Source: political
A racetrack in North Carolina is holding races again with full audience attendance by calling the race a "PEACEFUL protest of injustice and inequality everywhere."

North Carolina is still in strict coronavirus lockdown mode.
Seems logical that churches and larger venues follow: pic.twitter.com/VQZFtvHh2i

— Benny (@bennyjohnson) June 7, 2020
Think about the funerals that did happen, graduations that didn't happen, religious services that didn't happen, surgeries that didn't happen because the experts told us not to congregate in groups, people are now seeing the truth, welcome to the great awakening
CNN has put out the story that the White House wanted to have 10000 active duty troops on the streets of Washington
The White House wanted to have 10,000 active duty troops on the streets of Washington and other cities earlier this week to quell protesters, but defense officials pushed back on the idea, a source says https://t.co/5GxhjWkANn

— CNN Breaking News (@cnnbrk) June 7, 2020
Alyssa Farah responded.
This is FALSE. I was in the mtg. @realDonaldTrump very clearly directed DOD to surge the National Guard – not active duty- after nights of vandalism & arson in DC. It worked, & we've seen powerful, peaceful demonstrations since. https://t.co/3SBkpFfqKQ

— Alyssa Farah (@Alyssafarah) June 7, 2020
So lets Think about this logically, Obama, Biden in the WH for 8 years, Biden in government for over 30 years other Senators, House of Reps like Pelosi, Schumer, in the government for over 25 -30 years. Why didn't they solve the problem, they had all this time, remember we saw BLM protests in 2016, before Trump was in the WH, is really about BLM or something else
This morning we committed to move resources from the NYPD to youth and social services as part of our City's budget.

Our young people need to be reached, not policed.

We can do this AND keep our city safe.

— Mayor Bill de Blasio (@NYCMayor) June 7, 2020
Do you think Democrat voters are smart enough to realize that a bunch of wealthy people with armed private security are the ones calling for the police departments in poor cities to be defunded?

Think they realize they are fighting for their own neighborhoods to be defenseless?

— Candace Owens (@RealCandaceO) June 7, 2020
The engineered COVID crisis ended up backfiring and exposing Bill Gates & Big Pharma.

The engineered race riots are backfiring and exposing George Soros & Antifa.

Go ahead and try something else, Deep State. An army of digital soldiers is ready to pick it apart! 🤣 WE WILL WIN!

— Jordan Sather (@Jordan_Sather_) June 7, 2020
---
Q
>>9487818
(LB Q)
Q
Are Herridge's pen positions comms?
>>9487886
Follow the pen.
Have you not been following?
Q
EZx1SOsWoAEX4ZJ.jpg
Seeing is Believing.
Have faith in Humanity.
Q
Much smaller crowd in D.C. than anticipated. National Guard, Secret Service, and D.C. Police have been doing a fantastic job. Thank you!

— Donald J. Trump (@realDonaldTrump) June 7, 2020
New Jersey
: I request that you remove your National Guard from our city. They were brought to the District without my knowledge and request. I appreciate your service, but your presence encroaches on the rights of 705,000 tax-paying residents.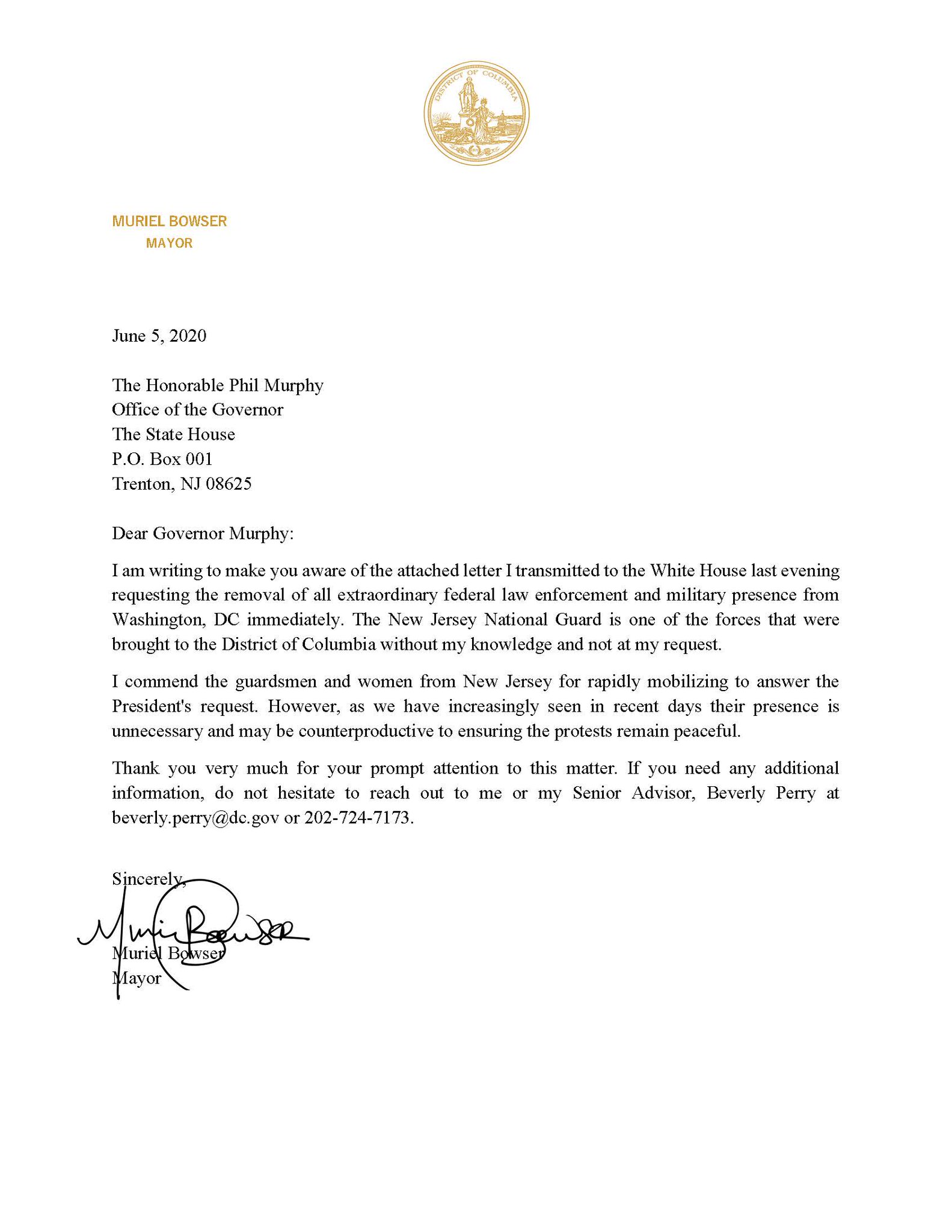 Attempt [another] to remove WH protection.
Ask yourself, why?
Enemy of the People.
Q
https://s3.amazonaws.com/lifesite/Open_Letter_President_Donald_Trump.pdf
📁
The Armor of God
Finally, be strong in the Lord and in his mighty power. Put on the full armor of God, so that you can take your stand against the devil's schemes. For our struggle is not against flesh and blood, but against the rulers, against the authorities, against the powers of this dark world and against the spiritual forces of evil in the heavenly realms. Therefore put on the full armor of God, so that when the day of evil comes, you may be able to stand your ground, and after you have done everything, to stand. Stand firm then, with the belt of truth buckled around your waist, with the breastplate of righteousness in place, and with your feet fitted with the readiness that comes from the gospel of peace. In addition to all this, take up the shield of faith, with which you can extinguish all the flaming arrows of the evil one. 17 Take the helmet of salvation and the sword of the Spirit, which is the word of God.
And pray in the Spirit on all occasions with all kinds of prayers and requests. With this in mind, be alert and always keep on praying for all the Lord's people.
Have faith in Humanity.
Have faith in Yourself.
Have faith in God.
The Great Awakening.
Q
READ: The UCMJ (Uniform Code of Military Justice) is the legal foundation for the military justice system and lists offenses. +100 Articles. Article 2 and Article 88 posted here
#MyHighlighter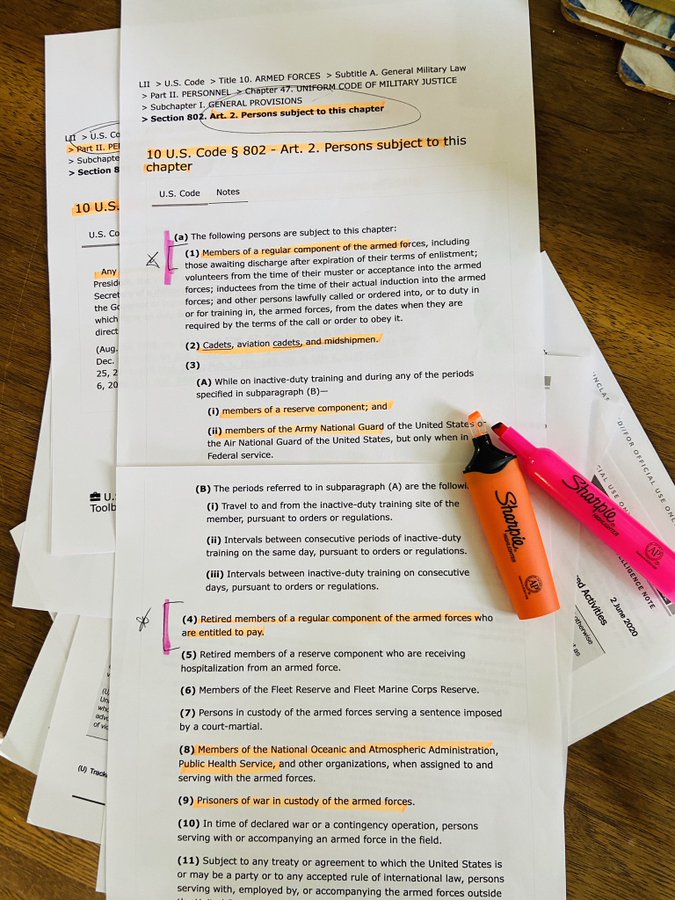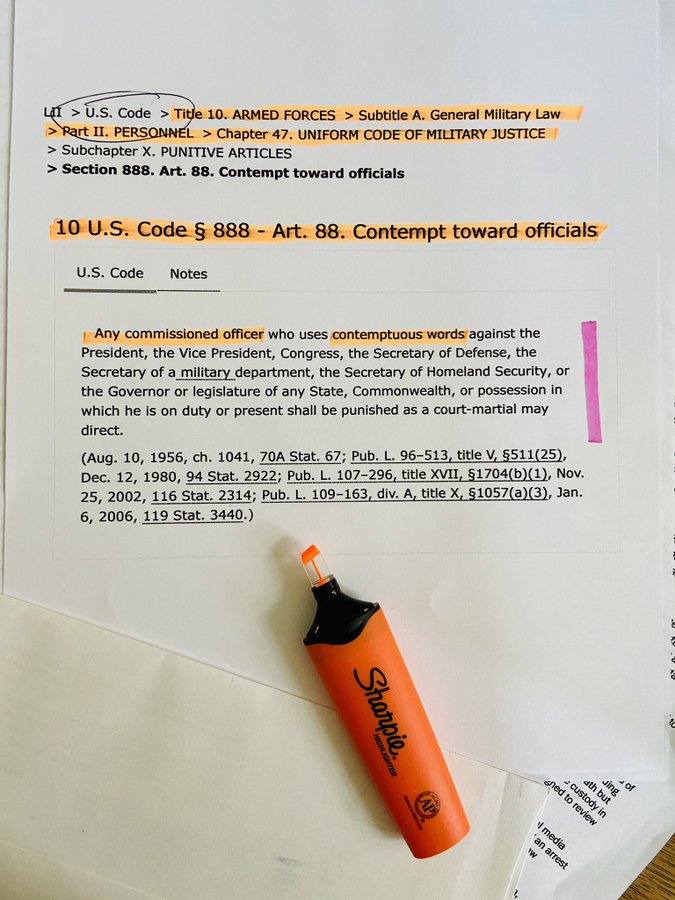 Remember your oath.
Q
From
: • Text your relatives & loved ones that you won't visit or talk to them until they protest for Black lives or give $ to social justice groups This is nuts. Our media is a far left activist group that wants a race war and cultural revolution. That's where we are.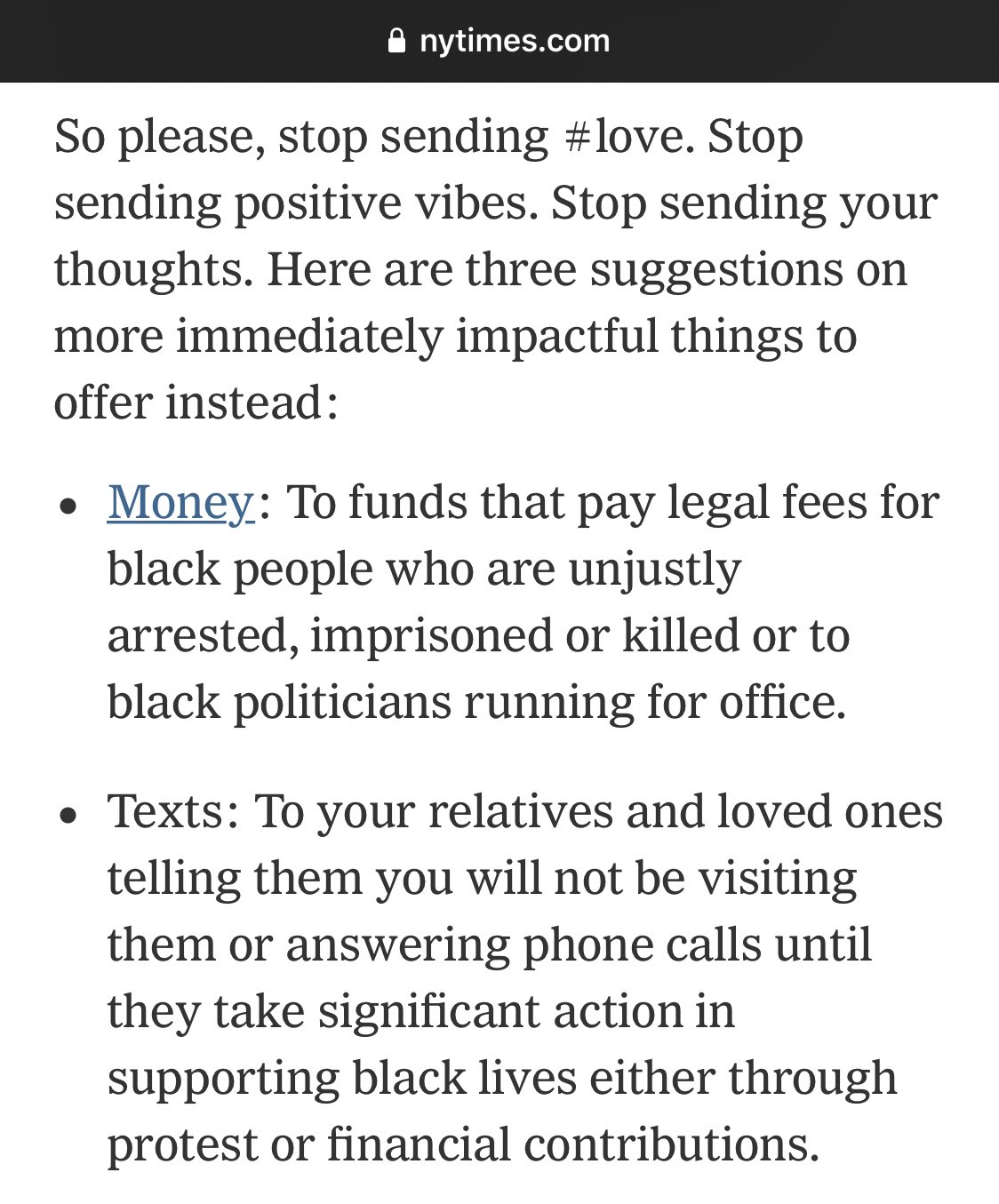 Do you see what is happening?
Q
Defense Secretary Mark Esper Orders National Guard in D.C. to Disarm, Wear Soft Caps Instead of Helmets
Defense Secretary Mark Esper   ordered National Guard troops in Washington, DC, to disarm and wear soft caps instead of helmets,  
Photos on social media showed National Guardsmen in D.C. wearing soft caps:
Do you see what is happening?
Q
CASTLE_ROCK_GODSPEED.png
Did you tune in to
's commencement message last night? Here are a few of our favorite watch parties. Respond to this thread with your photos from last night and keep the celebration going at http://obama.org. #GraduateTogether
Reconcile.
Q
The date of the tweet is May 17, GF died on May 25
USing Tineye
The Obama Foundation is the only place Tineye.com is showing it's published on.
It seem that the The Obama Foundation are the only ones with this image.
Did the Obama Foundation create this image
Q?
Q you really need to walk that last one back…..
The same reason a thumbnail of a gray clapboard shows up on a YouTube video when it's been deleted…
The thumbnail is CURRENT (obama.org main image)……… but the content is OLD.
Q you really need to retract that………………………………………………….
>>9511175
def visit_twitter_and_log_in
visit '
https://cards-dev.twitter.com/validator'
📁
find('input.js-username-field').set(ENV
['TWITTER_USERNAME']
)
find('input.js-password-field').set(ENV
['TWITTER_PASSWORD']
)
click_on('Log in')
end
def enter_url_and_click_preview(url)
find('input.FormControl').set(url)
click_on('Preview card')
result = has_content?('Page fetched successfully')
visit '
https://cards-dev.twitter.com/validator'
📁
end
end
Q
So normally how does this work, if you have an older tweet and it is pointing to a website and you change a picture on your website with a different pic, the new pic will showup on an older tweet. So in the case when you look at the tweet the tweet was pointing to the obama website and the updated the pic with GF so it gives the illusion that this post was made before GF died.
So why did Q post this code. This code allows you to see the tweet before it actually goes live. So Q is saying that the OBama team was testing this before GF died and they have proof of this.
Get started in 4 simple steps

Ready to get started with Cards? In most cases, it takes less than 15 minutes to implement.

Choose a card type to implement.
Add the correct meta tags to the page.
Run the URL through the validator tool to test. If you are working with a Player Card, request approval for whitelisting. All other Cards do not need whitelisting.
After testing in the validator or approval of your Player Card, Tweet the URL and see the Card appear below your Tweet in the details view.

We hope you enjoy using Twitter Cards, and if you have any questions, drop us a line on the Twitter Cards Forum. Thanks, and happy coding!
Not all posts are meant for Anons.
Q