[DS] Just Made An Interesting Move,The Great Silent Majority Is Rising Like Never Before – Ep. 3177
Podcast: Download (Duration: 1:40:14 — 44.2MB)
Watch The X22 Report On Video
Germany has imported more electricity than it exported, it's completely falling apart, continue to watch CA and Germany. The people are struggling and its going to get worse. Trump wants a future where we protect American jobs. It's time to take down the Fed.  The [DS] made an interesting move, Newsom appointed someone who does not live in CA. Are they testing the water to see how people react. Will there be a swap made later on. The [DS] is coming at Trump and people can now see the two tiered justice system. Trump lets everyone know that the silent majority is rising up and its getting larger and larger. The [DS] will have no choice but to try to postpone the elections. The cheating system that they developed will not be able to override the number of voters, they can either allow Trump to win or they can postpone. No matter what the people win and Trump wins.
---
Economy
NEW – Germany again imported more electricity than it exported in September. In mid-April, the left-green-liberal government shut down the remaining nuclear power plants. pic.twitter.com/QjZtJIac4V

— Disclose.tv (@disclosetv) October 1, 2023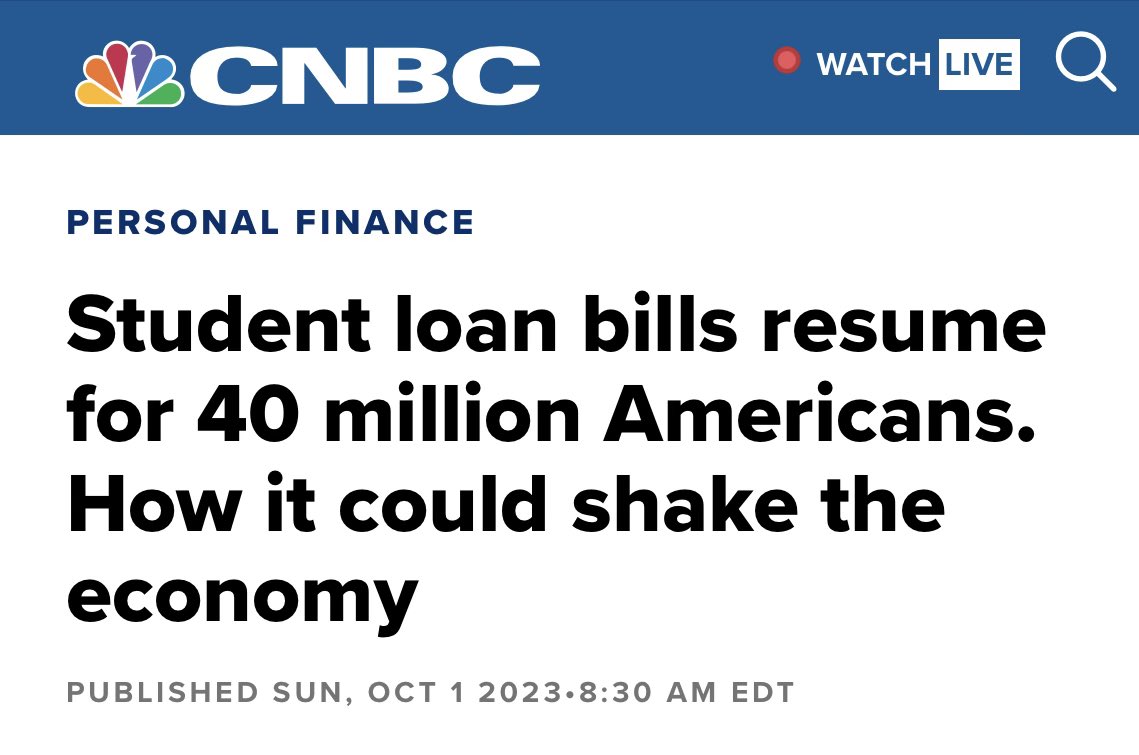 Trucking employment is falling off a cliff.

Historically, when we see trucking employment declining, that has been an indicator of recession. Although, now that we have changed the definition of "recession" there is no telling where these historical indicators matter. The media… pic.twitter.com/BH83rOeo8A

— Wall Street Silver (@WallStreetSilv) October 2, 2023
The US national debt is growing faster than the economy, per CNBC: pic.twitter.com/rIo35v60zq

— unusual_whales (@unusual_whales) October 2, 2023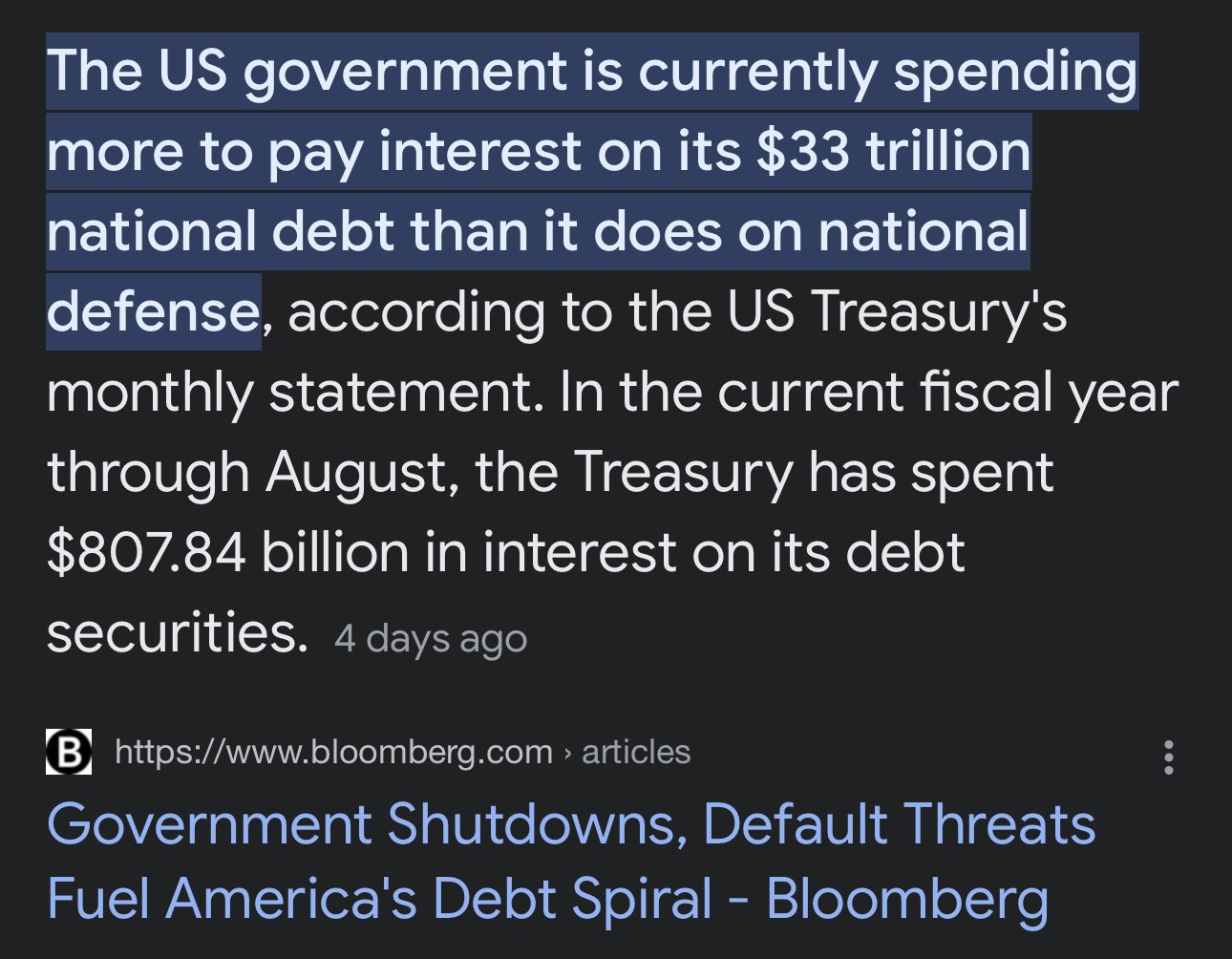 has outlawed recessions now.
TAKE A LISTEN
US GOVERNMENT FRAMES BITCOIN PRIVACY AS "CRIMINAL"
New court documents reveal that the US government frames the use of blockchain analysis countermeasures as "criminal". In another unfortunate turn of events for anyone hoping their right to privacy to be protected as guaranteed by the US Constitution, the UN Declaration of Human Rights, or applicable state and federal law, the US government has argued that the disclosure of proprietary Chainalysis heuristics information in the case US vs. Sterlingov would "jeopardize numerous law enforcement investigations and impact the effectiveness of law enforcement tracing tools" by enabling the development of "criminal countermeasures to blockchain analysis."
---
Political/Rights
The way this entire thing happened is truly amazing:

– Bowman pulls the fire alarm

– He then claims he thought it would open the door even though it's a big red box with "FIRE" written on it at a manually operated door

– His spox than claims he was rushing to a vote even… pic.twitter.com/vP4NJeHjZn

— Michael Seifert (@realmichaelseif) October 1, 2023
 though it was an emergency exit door You can't make this stuff up.
In case you missed it, this is the same stable individual who pulled the fire alarm today in the Capitol during votes. https://t.co/9IFpxKYH0a

— Thomas Massie (@RepThomasMassie) October 1, 2023
He was a school principal and he claims he doesn't know how a fire alarm works https://t.co/IkO1wzqiGm

— Ryan Saavedra (@RealSaavedra) September 30, 2023
Lets think about this, the D's have committed the same exact crime they are charging those in fake J6 insurrection. 
BREAKING: MTG calls on DOJ to prosecute Jamaal Bowman using same law used to imprison J6ers
---
Geopolitical/Police State
---
War
---
Cyber Attacks
---
False Flags
NOW – Tedros congratulates the Nobel Prize winners whose mRNA tech has enabled "safe and effective" injections against COVID. pic.twitter.com/0hK7y6ZEEm

— Disclose.tv (@disclosetv) October 2, 2023
---
Q
Happening Now—45 in Costa Mesa, California, where some supporters came out to show their support🇺🇸🦅 pic.twitter.com/r9MO2q3Dsm

— Dan Scavino Jr.🇺🇸🦅 (@DanScavino) October 1, 2023
Good Morning !

Only 16% of Republican likely voters remain 2020 election fraud deniers but somehow ($$$) the entire 2024 GOP field outside of Trump is with the deniers.

And they are all losing very badly to him.

What might happen if they changed course? https://t.co/7LYVzFztmh

— Rasmussen Reports (@Rasmussen_Poll) October 1, 2023
More than half of voters consider it likely that next year's election could be decided by illegal immigrants voting.

More At Rasmussen Reports:https://t.co/zwz1zKU96X pic.twitter.com/X4jO2NWGIx

— Rasmussen Reports (@Rasmussen_Poll) October 1, 2023