Fake News Needs To Be Investigated For Treason, Free & Fair Elections Most Important Issue – Ep. 3172
Podcast: Download (Duration: 1:32:52 — 41.1MB)
Watch The X22 Report On Video
The [WEF] plan for the great reset and the green new deal is falling apart. Hedge funds are now dumping ESG stock and the people realize that the ESG narrative does not work. The people are seeing the economy implode on itself and the people know who is responsible. A shutdown is looming and in the end the people will blame Biden for it. The [DS] is being exposed by the patriots, Trump is calling out the fake news and he is letting the people know that they are treasonous. Trump is going to show that the [DS] and foreign governments overthrow the US government during the trial of the century. Once people see this they will want to know the remedy to fix this. The people see that the cheaters are destroying this country. Trump and the people are ready to counter the cheating election system in 2024. The only way forward is the military.
---
Economy
Good Morning Everyone! What's the BIG SHORT right now? ESG Stocks. Hedge funds are calling out fake green claims and overblown valuations boosted by stimulus.
 
Blackrock & State Street are shutting down some ESG funds.

2023's ESG fund closures? Already surpassed the last 3… pic.twitter.com/652USqWyNu

— Genevieve Roch-Decter, CFA (@GRDecter) September 25, 2023
Gas prices in California are out of control.

Rapidly approaching $6 a gallon.

🔊

Consumer is getting squeezed again.

Stagflation here we come. pic.twitter.com/XnfMdOJyWE

— Genevieve Roch-Decter, CFA (@GRDecter) September 23, 2023
Bidenomics pic.twitter.com/pUKNTmNDAA

— Not Jerome Powell (@alifarhat79) September 22, 2023
Male unemployment is at Great Depression-era levels:

1 in 6 American men between the prime working ages of 25 and 54 are unemployed: about 10 million men.
This number has more than doubled since the 1970s.https://t.co/O4nPLyO3aV

— Nancy Pearcey (@NancyRPearcey) September 23, 2023
Meatpacking workers at Hormel Foods' plant in Austin, Minnesota, voted to reject a "final offer" contract last week in a push for stronger wages, setting the stage for a potential strike at the processor's largest facility.
"It's simply not good enough," said the United Food and Commercial Workers Local 663 bargaining committee, which represents close to 95% of workers at Hormel's hometown plant. "Hormel's record profits are just wages not shared fairly with the rest of us."
A Hormel spokesperson said that the parties have agreed on a contract extension through Oct. 8 as negotiations continue. The Austin plant is the largest of Hormel's manufacturing locations, employing 1,800 people and producing more than 1 billion pounds of Spam, pepperoni and other food items each year.
Source: zerohedge.com
 plan & mind, their won't be any Autoworkers left in 3 years. He is destroying our Country, and likewise, destroying the United Autoworkers. When he slowly walks to pretend he is a "picket," REMEMBER, HE WANTS TO TAKE YOUR JOBS AWAY AND GIVE THEM TO CHINA AND OTHER FOREIGN COUNTRIES. TURN YOUR BACK ON THIS CORRUPT AND HIGHLY INCOMPETENT PRESIDENT, BY FAR THE WORST IN THE HISTORY OF THE UNITED STATES, AND SHOUT OUT TO YOUR UNION LEADERSHIP TO ENDORSE DONALD J. TRUMP. I WILL KEEP YOUR JOBS AND MAKE YOU RICH!!!
Barring some sort of miracle from Congress, the government will technically shut down on Saturday at midnight after House Speaker Kevin McCarthy and the House Freedom Caucus failed to arrive at consensus for a 30-day stopgap known as a Continuing Resolution (CR) 
Rep. Matt Gaetz  says he's ready for a multiday US government shutdown if it means that demands such as conservative border policies are inserted into the eventual package.
"I want to fund the government. I'm not pro-shutdown," Gaetz continued. "But the way to fund the government is the same way we've been doing it since the mid-90s where it's one up or down vote on the entire government all at once."
Morgan Stanley broke down the impacts of a short-term (or longer) shutdown scenario…
 .

2. By itself,  a shutdown impact on GDP as modest UNLESS it lasts more than a few weeks...an uncommon occurrence: Shutdowns typically last a few days, sometimes a few weeks. We've little reason to expect this time to be different. Historically, shutdowns tend to end when the economic risk (and hence the perceived political risk) gets real. Consider the 35-day shutdown under President Trump. The compromise that ended it came quickly after an air traffic stoppage at New York's LaGuardia Airport, when 10 air traffic controllers who weren't being paid failed to show up for work. In a similar situation, our economists expect the loss of consumption from deferred government salaries and other spending to reduce GDP by 0.05% for each week of shutdown, with a more muted impact if workers receive back pay when the shutdown ends.

 
Bottom line – a US government shutdown alone is unlikely to weaken growth but clearly could remind investors of other more powerful growth headwinds, supporting our broad preference for bonds over equities.
Source: zerohedge.com
 HAVE HONEST ELECTIONS. It's time Republicans learned how to fight! Are you listening Mitch McConnell, the weakest, dumbest, and most conflicted "Leader" in U.S. Senate history? HE'S ALREADY GIVEN THE DEMOCRATS EVERYTHING, THEY CAN'T BELIEVE HOW LUCKY THEY GOT. WE NEED NEW, & REAL, REPUBLICAN LEADERSHIP IN THE UNITED STATES SENATE, NOT A CLONE OF MITCH, & WE NEED IT NOW!!!
---
Political/Rights
Embattled Senator Bob Menendez (NJ) held a presser   after he was indicted on bribery and corruption charges.
Menendez stepped down as chairman of the Senate Foreign Relations Committee, however, this was not enough for top New Jersey Democrats.
Top New Jersey Democrats called for Menendez to resign as Senator.
However, Menendez remained defiant after top Democrats called for his resignation. He made it clear that he would not be resigning.
Source: thegatewaypundit.com
  notified him that they would be going in to look,"in a few weeks." In other words, get rid of the cash, gold, & documents, ASAP, before we get there. They didn't give me any warning, they just showed up. Hunter lived with Crooked Joe in Delaware. It would be a "Treasure Hunt!" Crooked's coffers must be loaded up with cash. I wonder how much they got paid for Rigging the Election? Menendez is one of many, a small timer at that. EVERY DEMOCRAT SHOULD RESIGN FROM THE SENATE! Our Border's are Broken, our Election's are Rigged. MAGA!
piker – a gambler who makes only small bets.
The female FBI supervisor, whose name the Justice Department asked be kept private in the transcript, was interviewed recently by the House Judiciary Committee, and she chronicled her interactions with IRS agents Gary Shapley and Joseph Ziegler and Delaware U.S. Attorney David Weiss, the lead prosecutor in the Hunter Biden probe.
While the agent said she had different recollections than her IRS colleagues about certain aspects of the case and did not believe politics caused any delays, she confirmed there were instances in which prosecutors slowed the investigation.
Specifically, she confirmed agents were concerned that the DOJ tried to use the 2022 midterm elections to delay action in the Hunter Biden case even though his father was not up for election last year.
"I know that that had come up," said the FBI agent, who worked in the Baltimore office that supervised cases in Delaware.
"Delays related to the election?" she was asked.
"Yes, I noted that had come up" the agent answered.
The FBI generally has a rule that public actions not be taken in cases in the weeks before an election that could impact the outcome of the election, a rule that was not followed in 2016 when the bureau opened the Russia collusion probe against Donald Trump a few weeks before Election Day.
The agent also confirmed that the offices of the Joe Biden-appointed U.S. attorneys in Washington, Matthew Graves, and Los Angeles, Miguel Estrada, declined to bring criminal tax charges against Hunter Biden last year like Weiss sought.
Source: justthenews.com
T

he Biden administration is being accused again of using an end-around to try circumventing Congress.
In a scheme known as "sue and settle," nongovernment organizations that are ideologically aligned with the Biden White House sue one of its agencies, and the two sides then settle on an agreement that favors the preferred outcome of both.
 
Nominally, the two sides are adversaries in litigation, but in reality, they are aligned, critics say, and the process thus changes policy without input from Congress or the public.
"These types of collusive lawsuits in which a 'sue and settle' scheme is used to change, twist, or waive compliance with federal law are anti-democratic and a fundamental betrayal by the executive branch of its constitutional duty to enforce and defend the laws passed by Congress," Heritage Foundation legal fellow Hans von Spakovsky said. "It is also a basic betrayal of the rule of law."
The most recent example involves the Sierra Club and two separate federal agencies. A court decision in August led to the National Marine Fisheries Service, which is part of the Department of Commerce, agreeing to declare 6 million acres in the Gulf of Mexico off-limits for future oil and gas leasing.
In a related move, the Bureau of Ocean Energy Management, a unit of the Interior Department, announced new guidance for ships traveling in the habitat of the Rice's whale, with speed limits, bans on traveling at night, and orders to stay at least 500 meters from the whales.
Critics point out that the restrictions do not apply to ships engaged in fishing or the construction of offshore wind facilities, charging that the real impetus is to promote green energy while restricting fossil fuel extraction.
However, those restrictions were overturned Thursday night by a federal judge, though the government is expected to appeal.
The Trump administration issued a memo in 2017 vowing to end "sue and settle," and the Chamber of Commerce alleged that the Obama administration chose not to defend itself against more than 60 lawsuits, resulting in more than 100 new regulations.
But Biden revoked the memo soon after taking office.
Source: washingtonexaminer.com
 & Defamatory. I am not even allowed a Jury! The facts of this case are simple. 1) I AM WORTH MUCH MORE THAN THE NUMBERS SHOWN ON MY FINANCIAL STATEMENTS. 2) I DIDN'T EVEN INCLUDE MY MOST VALUABLE ASSET, MY BRAND. 3) THE BANKS WERE PAID BACK IN FULL, SOMETIMES EARLY, THERE WERE NO DEFAULTS, THE BANKS MADE MONEY, WERE REPRESENTED BY THE BEST LAW FIRMS, & WERE VERY "HAPPY." THERE WERE NO VICTIMS! 4) ON THE FRONT PAGE OF THE FINANCIAL STATEMENTS THERE IS A STRONG "DISCLAIMER CLAUSE" TELLING ALL NOT TO RELY ON THESE…. (continued)
 HAS HUNDREDS OF MILLIONS OF DOLLARS IN CASH, AND VERY LITTLE DEBT. It is a great company that has been slandered and maligned by this politically motivated Witch Hunt. It is very unfair, and I call for help from the highest Courts in New York State, or the Federal System, to intercede. THIS IS NOT AMERICA!
National Guardsmen Appear to Give Ladder to Illegals During Live Report (VIDEO)
Watch the left side of your screen. The national guardsmen puts in a ladder to help the illegals get in. WTF pic.twitter.com/MuO4UyjBaN

— Natalie Winters (@nataliegwinters) September 24, 2023
Imagine being Joe Biden and being on track to let in 10-15 million illegals into America in an effort to pander to Hispanics…

And waking up to ABC/WaPo telling you you're losing Hispanics 50% to 44% and that your lowest approval rating is on immigration. pic.twitter.com/yX2Yh52cZw

— Charlie Kirk (@charliekirk11) September 24, 2023
The impact of illegal immigration on local schools, health care and employment is far more negative than positive, according to American voters

More At Rasmussen Reports:https://t.co/YFVQWEPhug pic.twitter.com/N7NtSLFBTc

— Rasmussen Reports (@Rasmussen_Poll) September 24, 2023
---
Geopolitical/Police State
Burger King has pulled its ads from Rumble because the free speech platform refuses to play judge, jury, and executioner of Russell Brand after the UK Governor demanded the platform demonetize him.

Reminder, Brand has not been convicted of a single crime.

Boycott @BurgerKing.…

— Charlie Kirk (@charliekirk11) September 24, 2023
 They hate free speech and due process, and their food is poison anyways. Stop eating it.
NEW – Trudeau: "I think it's going to be really important that all of us push back against Russian propaganda, Russian disinformation."pic.twitter.com/CJQ2UOKP9U

— Disclose.tv (@disclosetv) September 25, 2023
---
War
JUST IN – France is ending its military presence in Niger, diplomatic staff to be evacuated in next hours — Macron

— Disclose.tv (@disclosetv) September 24, 2023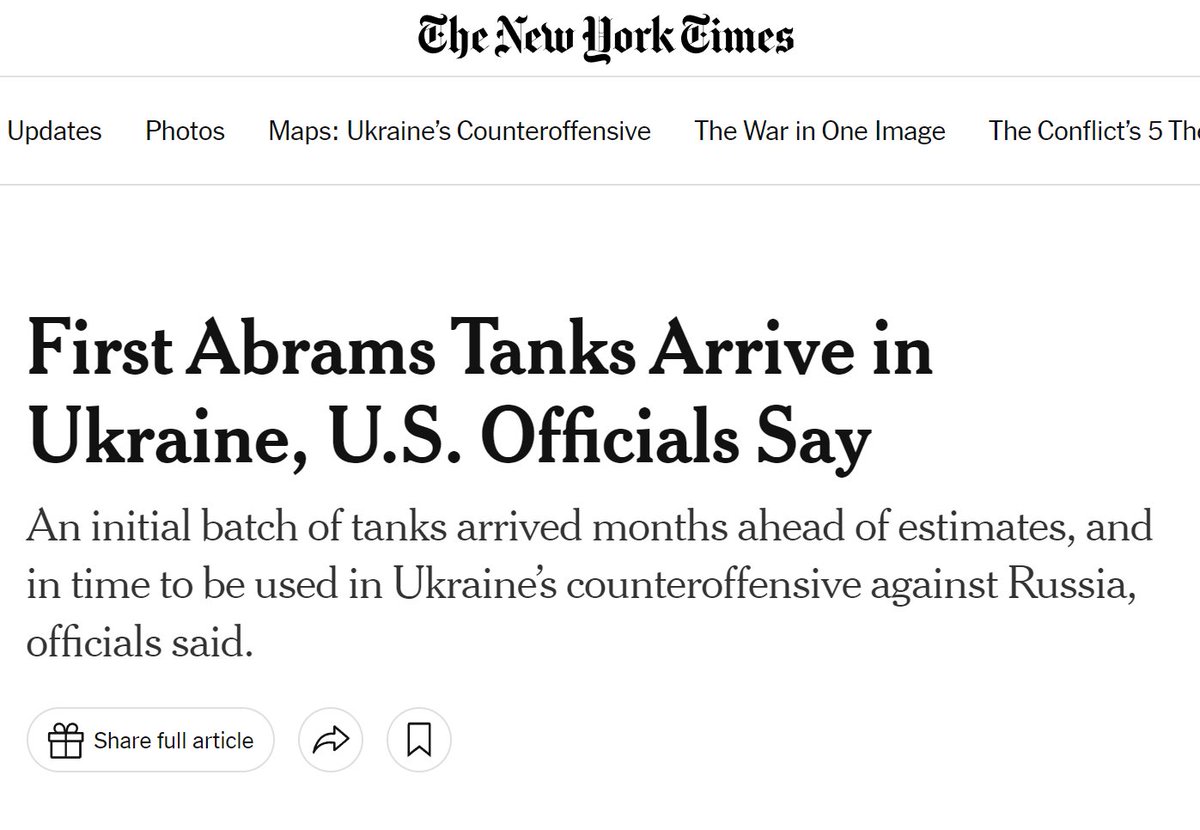 60 Minutes discovered the U.S. is financing more than weapons in Ukraine. The government is buying seeds/fertilizer for farmers, paying the salaries of 57,000 first responders and subsidizing small businesses. https://t.co/vKWwWDqUwM pic.twitter.com/BxXItNgQce

— 60 Minutes (@60Minutes) September 24, 2023
BREAKING: CBP sources say the Biden administration has been releasing "hundreds of Muslim migrants" from the Islamic nation of Senegal after illegally entering the U.S. from Mexico. They're virtually all "men of fighting age." Also alarming, Senegal is the Ebola capital of Africa

— Paul Sperry (@paulsperry_) September 25, 2023
---
False Flags
The $7.5 trillion COVID spending spree was not used how you thought…

A new heritage study found that just 10% of it went to health.

The other 90% went to hand-outs and left's favorite cronies and agitators: rioters, hand-gluers, and a censorship-industrial complex that's now… https://t.co/7U85kkzLfc

— Elon Musk (Parody) (@ElonMuskAOC) September 25, 2023
"The Vaccine is 100% Safe and Effective"

🔊 … 🤣 pic.twitter.com/O1RbSvt2EY

— Wall Street Silver (@WallStreetSilv) September 25, 2023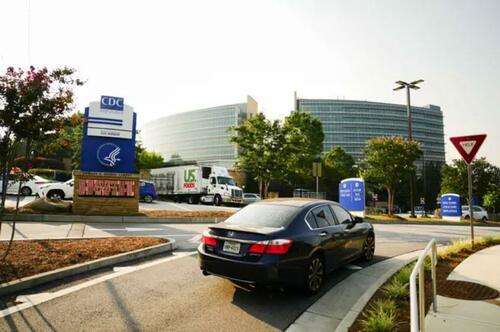 COVID-19 vaccines can cause the inflammatory conditions, the CDC has confirmed previously.
The agency has regularly conveyed the number of post-vaccination myocarditis and pericarditis cases to the Vaccine Adverse Event Reporting System (VAERS), which it helps manage, as it has consulted with its advisers on updates to the vaccines.
But during a meeting on Sept. 12, the CDC did not mention VAERS data.
Asked for the information, a CDC spokesman pointed to a CDC study that covers data only through Oct. 23, 2022.
That study identified nine reports of myocarditis or pericarditis following vaccination with one of the bivalent COVID-19 vaccines, which were introduced in September 2022. Seven of the reports were verified by medical review.
Asked for more current data, the spokesman acknowledged the agency has it but is not making it public.
"When appropriate, the updated safety data will be published," the spokesman told The Epoch Times in an email.
"The CDC has acknowledged that heart inflammation is a complication of mRNA COVID-19 shots and, yet, the only published data released by CDC officials about that complication is a seven week study that ended on Oct. 23, 2022. Where is more specific myocarditis/pericarditis data related to bivalent COVID shots for the past 10 months?" Barbara Loe Fisher, co-founder and president of the National Vaccine Information Center, told The Epoch Times via email.
"I am tired of the CDC and FDA deciding what information the public needs and doesn't need. This is precisely the information that parents need to have especially when there are still schools and activities mandating these shots. This is evil playing out right before our eyes," Kim Witczak, a drug safety advocate who runs the nonprofit Woodymatters, told The Epoch Times in an email.
Source: zerohedge.com
Good Morning !

Doctors & nurses knew that they could get hydroxy for their own use by applying for a travel visa to a country with active malaria cases and then submitting that application as evidence of need. Thousands of dead Americans so Fauci could protect Big Pharma. https://t.co/f1ouQmXvi8

— Rasmussen Reports (@Rasmussen_Poll) September 25, 2023
Extraordinary times require even closer cooperation between friends. Thank you India and the Indian people for the decision on HCQ. Will not be forgotten! Thank you Prime Minister @NarendraModi for your strong leadership in helping not just India, but humanity, in this fight!

— Donald J. Trump (@realDonaldTrump) April 8, 2020
Trump's bold gamble on hydroxychloroquine (HC) appears to be paying off. Medical professionals in NY tell Judicial Watch that doctors battling the pandemic are increasingly reporting benefits from the drug. They're prescribing it for themselves & patientshttps://t.co/0MBRkaiRez

— Paul Sperry (@paulsperry_) April 13, 2020
Q

 

!!Hs1Jq13jV6

 

ID: 48c106

 No.8734913

Q

 

!!Hs1Jq13jV6

 

ID: 76a615

 No.9238642

POTUS daily ingest HCQ prevent COVID-19?
Pre announcement: tools [source(s), data, COV-1 v COV-2 analysis, etc.] provided to factually 'challenge' narrative?
Full attack v HCQ by media [D]s?
Why?
Why wouldn't the media [D]s want to work [on all fronts] to find a possible solution [immediate dismissal]?
Why doesn't the media [D]s want the pandemic [rearrange: dem panic] to slow-stop?
Why doesn't the media [D]s want society to heal [recover]?
Why doesn't the media [D]s want people to no longer fear going outside?
Why doesn't the media [D]s want people to point the finger at China as the source?
Why does't the media [D]s want people to return to work [normal daily lives]?
Who benefits the most?
Why does corp media [D] attempt to control us?
Why does corp media [D] challenge [attack] anyone who defies pushed_coordinated narrative?
Why does corp media [D] attempt to prevent [individual] critical thinking [public]?
Is this about the virus or something else?
Everything is at stake this election.
Q
Q

 

!!Hs1Jq13jV6

 

ID: 8b76aa

 No.9265507

https://twitter.com/TruthHammer888/status/1263503349892050944
But @teamcavuto said it will kill you…
Why are 'select' journalists so invested w/ instilling fear re: HCQ
[40 years on the market]
?
Is this about the health and well-being of people OR SOMETHING ELSE?
Is this about the virus OR SOMETHING ELSE?
Q
---
Q
FAKE NEWS ABOUT TO SHIFT NARRATIVE AGAINST THEIR MASTERS IN EFFORT TO WEATHER THE STORM?
PANIC EVERYWHERE.
PATRIOTS ARE READY.
ENJOY THE RALLY @ THE 'Q' TONIGHT!
Q
 public has quickly gotten wise to it. ABC FAKE NEWS SHOULD BE ASHAMED!!!
 Pennsylvania, Michigan, Georgia, Arizona, Wisconsin, and others, are far more important than "Aida," Sloppy Chris, Lyin' Mike Pence, Nikki "Birdbrain" Haley, Ron ("Dead Campaign") DeSanctimonious, and the others. Start suing now, & get the right lawyers this time! The Pennsylvania Republican Party must likewise not let this happen. It will be a disaster for our Nation, which is being destroyed by these Lunatics, Marxists, & Fascists, whose only real ability is to CHEAT on Elections. MAKE AMERICA GREAT AGAIN!
The Wisconsin Supreme Court has banned absentee ballot drop boxes in the state, so they will not be able to use them no matter what happens with COVID.
Source: thegatewaypundit.com
 that when I WIN the Presidency of the United States, they and others of the LameStream Media will be thoroughly scrutinized for their knowingly dishonest and corrupt coverage of people, things, and events. Why should NBC, or any other of the corrupt & dishonest media companies, be entitled to use the very valuable Airwaves of the USA, FREE? They are a true threat to Democracy and are, in fact, THE ENEMY OF THE PEOPLE! The Fake News Media should pay a big price for what they have done to our once great Country!
Source: thegatewaypundit.com
18 U.S. Code § 2385

 

Anonymous

 No.20

DzxUUNUWwAAqoyy.jpg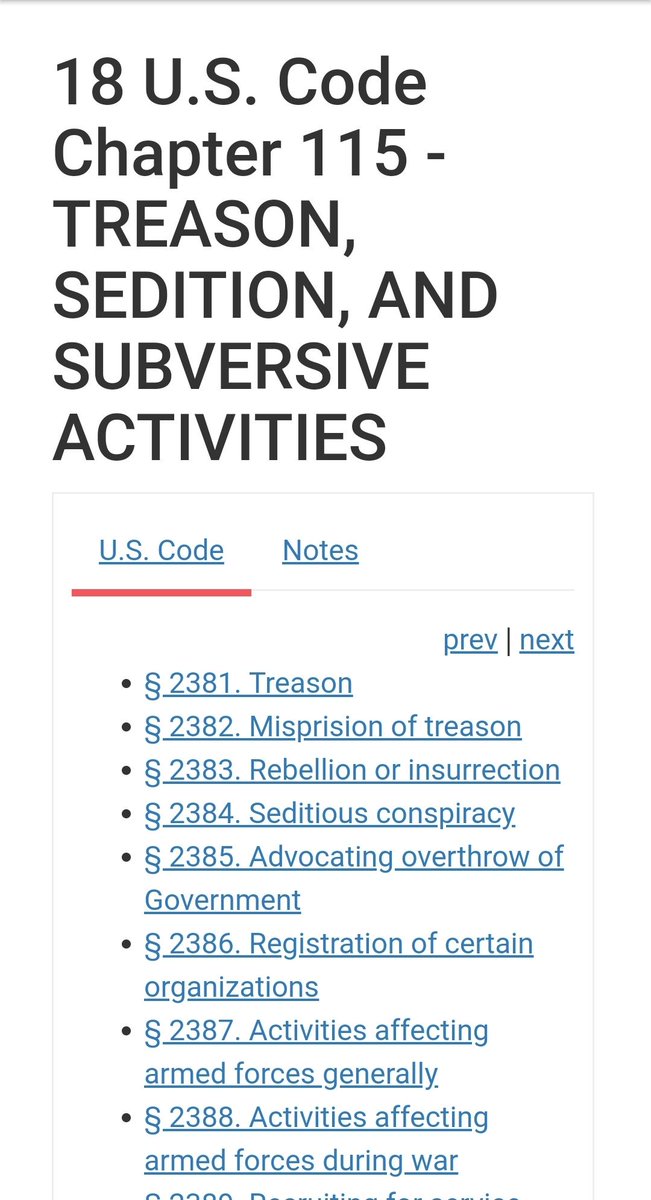 18 U.S. Code § 2385. Advocating overthrow of Government.
Whoever knowingly or willfully advocates, abets, advises, or teaches the duty, necessity, desirability, or propriety of overthrowing or destroying the government of the United States or the government of any State, Territory, District or Possession thereof, or the government of any political subdivision therein, by force or violence, or by the assassination of any officer of any such government; or
Whoever, with intent to cause the overthrow or destruction of any such government, prints, publishes, edits, issues, circulates, sells, distributes, or publicly displays any written or printed matter advocating, advising, or teaching the duty, necessity, desirability, or propriety of overthrowing or destroying any government in the United States by force or violence, or attempts to do so; or
Whoever organizes or helps or attempts to organize any society, group, or assembly of persons who teach, advocate, or encourage the overthrow or destruction of any such government by force or violence; or becomes or is a member of, or affiliates with, any such society, group, or assembly of persons, knowing the purposes thereof—
Shall be fined under this title or imprisoned not more than twenty years, or both, and shall be ineligible for employment by the United States or any department or agency thereof, for the five years next following his conviction.
If two or more persons conspire to commit any offense named in this section, each shall be fined under this title or imprisoned not more than twenty years, or both, and shall be ineligible for employment by the United States or any department or agency thereof, for the five years next following his conviction.
As used in this section, the terms "organizes" and "organize", with respect to any society, group, or assembly of persons, include the recruiting of new members, the forming of new units, and the regrouping or expansion of existing clubs, classes, and other units of such society, group, or assembly of persons.
👀Trump keeps hinting that SOMETHING IS COMING

The 2024 election is still a year away

Trump says: "I don't know if it takes another year"

Last week he said: "we're gonna take back the White House — and sooner than you think! It's going to be really something special."#NCSWIC… pic.twitter.com/LJcWyH715b

— ₭₳₲ ĐⱤØ₲Ø ⛈️⛈️⛈️ɄⱠ₮Ɽ₳2ℚℚℚ🇺🇸 (@KAGdrogo) September 25, 2023
TAKE A LISTEN
TAKE IT BACK SOONER THAN YOU THINK
Will this happen because of the election fraud trial
"56% of likely voters think the cheating will affect the 2024 election according to a @Rasmussen_Poll survey (Trump – "Pretty sad.") Do you think that's changed since 2020 and if so what's changed since 2020 that will make your outcome different?"https://t.co/JfJMWCoaCa

— Rasmussen Reports (@Rasmussen_Poll) September 24, 2023
Q

 

!4pRcUA0lBE

 

ID: 610b24

 No.1449784

Guardian_P.png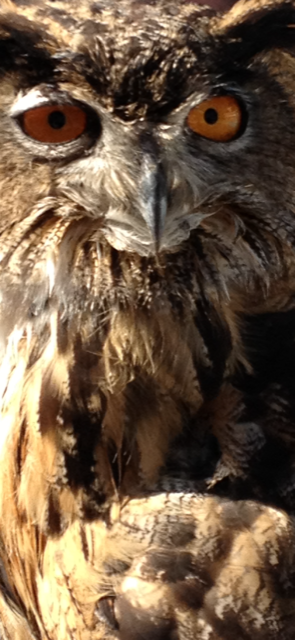 Guardian of the Pope.
[Personal]
Q
Key:
Military Intelligence v FBI CIA NSA
No approval or congressional oversight
State Secrets upheld under SC
Who is the Commander and Chief of the military?
Under what article can the President impose MI take over investigations for the 3 letter agencies? What conditions must present itself? Why is this so VERY important? Who surrounds POTUS? They lost this very important power _ the one area of the govt not corrupt and directly serves POTUS.
Q

 

!!mG7VJxZNCI

 

ID: 3e4749

 No.4096718

Military Intelligence ref above is the absolute biggest inside drop this board will ever receive.
Now think about why Antifa plays right into the plan? Always ahead. Good guys are winning.
— Dan Scavino Jr.🇺🇸🦅 (@DanScavino) September 25, 2023
Q

 

!!Hs1Jq13jV6

 

ID: d5674a

 No.8134255

https://twitter.com/Strandjunker/status/1228333628955996161
re: delayed testimony
1. allow for public dissemination of critical facts
[possible unseal(s)-declas]
prior to world televised sit down.
Sometimes the necessary forum to update the American public is provided by those same people being investigated for….
Release to change strategy?
Watch what happens next!
Q
Why wasn't HRC prosecuted for the emails? Put simply, Obama ultimately OK'd by using the non govt email addy to communicate w/ Clinton. Obama also had an alias along with each of his cabinet members. Therefore indicting HRC would lead to indicting Obama & his cabinet etc which could never happen. Remember he lied about knowing but that ultimately came out in the dump. Poof!