How Do You Introduce Evidence, Let The Unsealing Begin, Let The World Witness The Truth – Ep. 3147
Podcast: Download (Duration: 1:32:48 — 40.3MB)
Watch The X22 Report On Video
The more the [WEF] does to push their agenda the worse it gets for them. The German economy is breaking down and the people are being brought to the precipice. The same thing is happening in the US, as we approach the 2024 election the economy is going to get worse and the people are going to see the liars.  The patriots are in full control. Trump is prepared to introduce evidence that will show the world how the [DS] interfered in the Presidential election and how the US is being run by a puppet government. Trump is about to unseal it all. The people will witness the truth, some will fight it. The [DS] is preparing covid to cheat in the election but this will fail. They are trying to convince the people that we don't need elections, this will fail. The peoples vote will count once again and the people will take back the country.
---
Economy
Prices for used electric vehicles fell by almost 30% between June 2022 and June 2023, according to a recent study by iSeeCars. pic.twitter.com/owPl90SVvU

— unusual_whales (@unusual_whales) August 23, 2023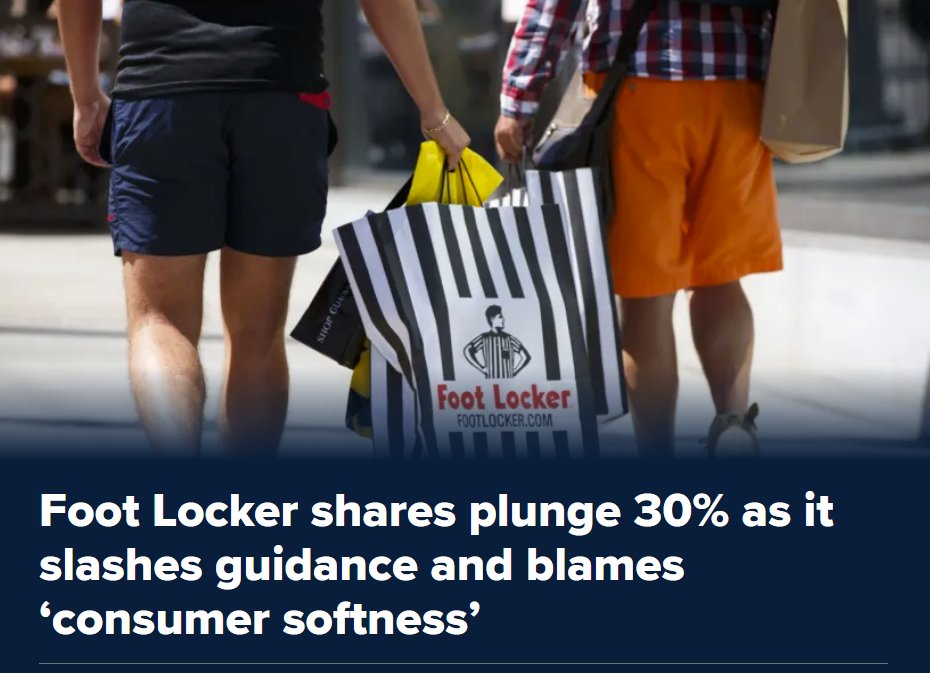 By region, year-over-year sales plunged in all regions:

Cash buyers and Investors pulled back too: All-cash sales – often investors and second home buyers – dropped by 11.2% year-over-year to 96,700 homes in July, or a share of 25% of total sales.
🚨🚨🚨 pic.twitter.com/6CpSEUlGoV

— Wall Street Silver (@WallStreetSilv) August 23, 2023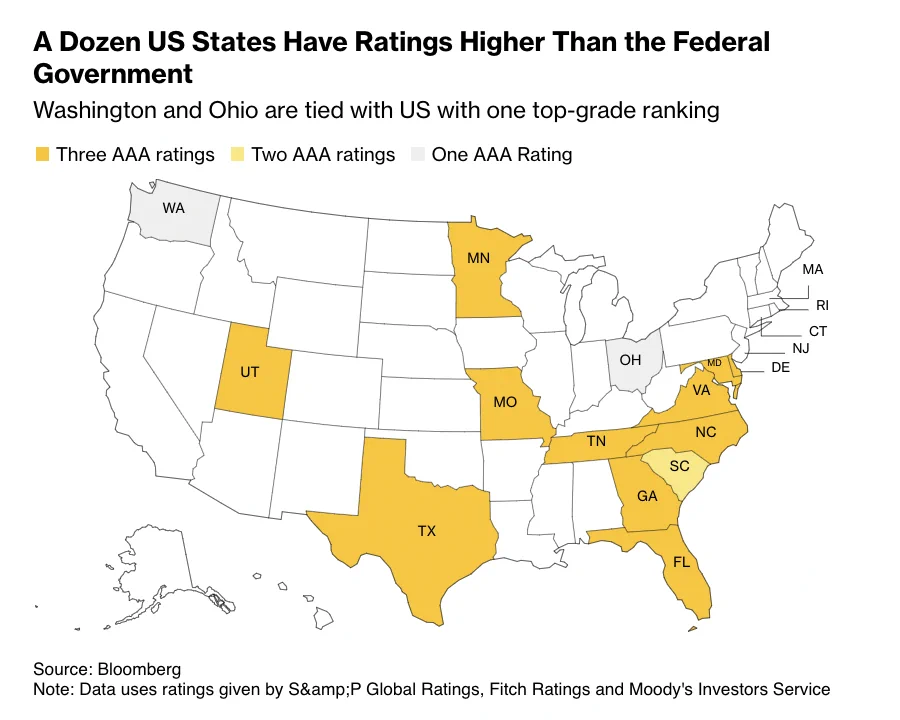 BREAKING: U.S existing home sales slide to lowest rate since 2010.
 
No one can afford to move with 7-8% mortgage rates. pic.twitter.com/ORJLVPZouL

— Genevieve Roch-Decter, CFA (@GRDecter) August 22, 2023
US banking watchdogs like the FDIC will next week propose requiring that banks with as little as $100 billion in assets issue enough long-term debt to cover capital losses if they ever failed.

— unusual_whales (@unusual_whales) August 23, 2023
---
Political/Rights
It's completely insane that the government is only giving Hawaii residents whose lives just went up in flames $700 but is paying $1,000 PER NIGHT for FEMA officials to stay in 5 star resorts. pic.twitter.com/qcngMMbVBv

— Greg Price (@greg_price11) August 23, 2023
John Solomon has unearthed official government documents that prove Joe & Hunter were working together in Ukraine.

"The timetable, the overlaying of the two parallel tracks shows that Joe Biden & Hunter Biden were both working towards the same goal." @jsolomonReports is… pic.twitter.com/V7tvSnBVBV

— TheStormHasArrived (@TheStormRedux) August 23, 2023
NYT confirms Lesley Wolf was quietly sidelined from the Hunter Biden case (to keep her out of the spotlight) as soon as the IRS whistleblowers spilled the beans on her moves to hamstring their investigation https://t.co/XFhhXUI31h

— Paul Sperry (@paulsperry_) August 23, 2023
🚨NEW🚨

Our committee, along with @JudiciaryGOP & @WaysandMeansGOP, is seeking info from the DOJ OIG to understand whether the Biden DOJ is hindering the IG's efforts to investigate the serious allegations made by IRS whistleblowers.

Read our letter to IG Michael Horowitz👇 pic.twitter.com/ayIHEv3anF

— Oversight Committee (@GOPoversight) August 22, 2023
https://twitter.com/RepJamesComer/status/1694064777486606432?s=20
First came the cover-up of Biden crimes–censoring laptop,tipping off targets,running out statutes,immunity deal
Now comes the COVER-UP of that COVER-UP–putting the corrupt fox (Weiss) in charge of the henhouse (re-investigation),stonewalling Congress, threatening whistleblowers

— Paul Sperry (@paulsperry_) August 23, 2023
---
Geopolitical/Police State
"Royal Melbourne Institute of Technology has been allowed by Facebook parent company Meta to block & deplatform Australian journalism, despite the platform knowing it was a breach of the rules Zuckerberg established to distance himself from fact checking responsibilities" pic.twitter.com/2SPPIAgraO

— Michael Shellenberger (@shellenberger) August 23, 2023
The censorship creeps spread disinformation while demanding censorship:

"An audit of RMIT Voice fact checks showed the 17 Voice checks between May 3 and June 23 this year were all targeting anti-Voice opinions or views.

"Former ABC journalist Russell Skelton now heads the RMIT…

— Michael Shellenberger (@shellenberger) August 23, 2023
The fact checkers are the same authoritarian narcissists in every country https://t.co/HTXwkj2BZN

— Michael Shellenberger (@shellenberger) August 23, 2023
Facebook is manipulating the public almost everywhere on Earth.

That is why they won't open source their algorithm. https://t.co/iO0PUO1joF

— Elon Musk (@elonmusk) August 23, 2023
---
War
---
False Flags
LTC Jody Wright has issued a mandate that troops wear masks "across the battalion" at Fort Stewart in Georgia. You can only take your mask off when you're alone in your office. Soldiers are NOT happy with this. These tyrannical mandates need to stop! pic.twitter.com/73Ju32eONE

— Robby Starbuck (@robbystarbuck) August 23, 2023
Check the Pfizer stock price and then you'll see why Covid is "back." pic.twitter.com/m3qp2lrSon

— Cernovich (@Cernovich) August 22, 2023
Update: Dr. @P_McCulloughMD has found some troubling new national scientific polling on vaccine injuries from an unlikely source. Much bigger results than ours of just 6+ months ago.

Government still claiming "safe and effective?" https://t.co/ckUYbUqsYH pic.twitter.com/gqpMviyeKp

— Rasmussen Reports (@Rasmussen_Poll) August 23, 2023
---
Q
Do you actually believe that a political party who has no problem arresting their top political opponent and his lawyers would have any problem cheating in an election?

— Catturd ™ (@catturd2) August 23, 2023
  Officials have been working hard to safeguard elections and assure citizens of their integrity. But if we want public office to have integrity, we might be better off eliminating elections altogether.
If you think that sounds anti-democratic, think again. The ancient Greeks invented democracy, and in Athens many government officials were selected through sortition — a random lottery from a pool of candidates. In the United States, we already use a version of a lottery to select jurors. What if we did the same with mayors, governors, legislators, justices and even presidents?
Source: nytimes.com
No one can be a full-time political animal.
Trump mispelled the word stollen, there is an extra L we will talk about that in minute. 
Q
"We should be unfaithful to ourselves if we should ever lose sight of the danger to our liberties if anything partial or extraneous should infect the purity of our free, fair, virtuous, and independent elections." ⁰ – John Adams (1797), Inaugural Address

— James Woods (@RealJamesWoods) August 22, 2023
Q

 

!!mG7VJxZNCI

 

ID: 6e0a05

 No.3978190

"They come from different walks of life…but ALL have one thing in common…" https://t.co/mHTC0pQWmn pic.twitter.com/GK3K6bI91b

— Dan Scavino Jr.🇺🇸🦅 (@DanScavino) August 22, 2023