Offensive Gaining Strength, Message Received, In The End The Patriots Win – Ep. 2448
The people are now seeing that as taxes go higher life declines. The people are starting to react and they are moving to other areas because they realize that in the end it will not benefit them. [JB] infrastructure plan will cost over a million jobs. This is not about the infrastructure. The establishment is trying to move people away from gold and crypto. The [DS] are now pushing their agenda as quickly as possible. [JB] is now moving into dictatorship and people are starting to recognize this. Trump and the patriots want the [DS] to do this and more so people can see it clearly. Dan Scavino sent out a message letting us know that where are now is not the end, it might seem impossible/long shot to remove the [DS] but it can be done. In the end the patriots win.
Watch The X22 Report On Video
---
Economy
Quality of life plummets, taxes rocket — and New York City faces doom: Goodwin
Washington is sending trainloads of money to blue states to bail out their high-tax, high-spend habits.  , "Congress has been generous, allocating more than $12 billion to New York state, $6 billion to the city, $6 billion to the Metropolitan Transportation Authority, and $9 billion to the state's schools."
The state's take raises the total budget about to be adopted to $212 billion, some $18 billion higher than the fiscal year that just ended. Florida, which has 2 million more people, will make do with spending $97 billion this year.
 
Despite the bailout, and the December pandemic stimulus, and the ones before that, Gov. Andrew Cuomo and lawmakers are launching $4 billion of new tax hikes. Apparently being the highest-taxed state by most measurements doesn't satisfy them. They want to be No. 1 across the board.
  raising taxes sends the wrong message in a state where so many people and businesses already have left or are thinking about it.
What business would want to come here now? Why should existing ones continue to pay more and more for dangerous and dirty streets and arbitrary pandemic shutdowns?
The answer for many is no, no, hell no, and they have given up on New York. The proof is in the sagging real estate market and the empty storefronts in even the best locations.
 
Shootings are up 72 percent in two years, and car thefts are up a staggering 91 percent. The city is in a death spiral, with unprovoked attacks and subway pushings adding more reason for rational fear.
 .
Source: nypost.com
Rep. Lee Zeldin Announces Run for New York Governor
President Joe Biden said  that he will push for the adoption of a global minimum corporate tax rate to reduce opportunities for tax-rate arbitrage by American corporations that reduce their U.S. tax burden by shifting profits to low-rate tax havens.
Sen. Pat Toomey (R-Penn.) said that Yellen's proposal of a global minimum corporate tax rate was unlikely to make much progress overseas. He also said Republicans should reverse any corporate tax hike if they regain a congressional majority in upcoming elections.
"Spoiler alert: This effort will likely fail and even if there is some sort of agreement, it will be non-binding because it is not a treaty," Toomey said.
Source: theepochtimes.com
President Biden's tax hike plan would cost the American economy one million lost jobs in the first two years, according to a study from the National Association of Manufacturers.
The study, released Thursday, details the long and short-term damage to the economy inflicted by Biden's tax hikes and repeals of Trump's pro-manufacturing policies.
"After decades of advocating for a tax system that provided competitive rates and modern international tax provisions, manufacturers in America kept our promises following the enactment of the 2017 tax reforms: we raised wages and benefits, we hired more American workers, and we invested in our communities. If we undo those reforms, all of that will be put at significant risk. Manufacturing workers will lose out on jobs, growth and raises. We should be building on that progress, not rolling it back. But the conclusion of this study is inescapable—follow through with tax hikes that give other countries a clear advantage and we'll see far fewer jobs created in America."
The study, authored by Rice University economists John W. Diamond and George R. Zodrow, calculated the effects of increasing the corporate tax rate to 28%, increasing the top marginal tax rate, repealing the 20% pass-through deduction, eliminating certain expensing provisions, and taxing capital gains as ordinary income for individuals earning $1 million or more.
They found that the U.S. would lose one million jobs in the first two years, GDP would be $117 billion lower by 2023, and ordinary capital, or investments in equipment and structures, would be $80 billion less in 2023.
"
Source: breitbart.com
As U.S. Economy Roars Back, Life in Many Poor Countries Gets Worse
For many developing countries, though, 2021 is shaping up to look a lot like 2020, with the pandemic still raging and poverty deepening.
Source: wsj.com
Bitcoin is a 'Chinese financial weapon' that threatens the US dollar – billionaire Peter Thiel 
The Chinese government may be supporting bitcoin as a means to undermine the foreign and monetary policy of the United States, PayPal co-founder and venture capitalist Peter Thiel has said.
He added that Beijing has tried to use the euro in the same way.
While commenting on whether China's central bank-issued digital currency (CBDC) could threaten the US dollar's status as a global reserve currency, the businessman suggested that an "internal stablecoin in China" will amount to little more than "some sort of totalitarian measuring device."
He said: "From China's point of view, they don't like the US having this reserve currency, because it gives a lot of leverage over oil supply chains and all sorts of things like that. 
"Even though I'm a pro-crypto, pro-bitcoin maximalist person, I do wonder whether if, at this point, bitcoin should also be thought-of in part as a Chinese financial weapon against the US, where it threatens fiat money, but it especially threatens the US dollar."
Source: rt.com
---
Political/Rights
EXCLUSIVE: Unearthed E-Mails Place Hunter Biden At West Wing Meeting With Then VP Biden And Burisma Board Partner Devon Archer.
Previously unseen e-mails on Hunter Biden's "Hard Drive from Hell" point to never-before-seen evidence of involvement by Joe Biden in his son's lucrative business dealings in Ukraine with natural gas conglomerate Burisma Holdings, The National Pulse can exclusively reveal.
In a previously unreported email   Rosemont Seneca Partners employee Joan K. Peugh advises Hunter Biden – who is addressed by his given name, Robert – that he is scheduled for a White House meeting on April 16th, 2014.
Prior to today, it was known that Devon Archer had attended the meeting in the West Wing, and corporate media outlets excused the matter as an "art project" discussion. Today, that version of events ends.
Just days after this meeting, then Vice President Joe Biden visited Ukraine, and both Hunter and Archer would start receiving whopping checks from energy company Burisma, an industry in which they had zero experience.
Hunter Biden recently admitted the previously dismissed "hard drive from hell" actually "could" be his.
The line item of the e-mail, itself dated April 15th 2014, reads: "1115AM- Meet Devon and Luke @ Peet's Coffee and head to WH (Jamie Lyons is ####### if anything comes up)."
Lyons, at the time, was an assistant to Joe Biden's chief of staff Steve Richetti, which indicates attention by the Vice President himself into the visit of the two soon-to-be Burisma board members.
Significantly, this April 16th meeting occurred only five days before Joe Biden took his second vice presidential trip to Ukraine to deliver a substantial package of assistance to Ukraine, including energy security, some of which directly benefitted the company – Burisma – which would simultaneously start fattening his son's wallet.
HUNTER MET DEVON ARCHER AT THE PEET'S COFFEE ACROSS FROM THE WHITE HOUSE.
Obama White House Visitor Logs dated April 16th 2014   confirm Hunter Biden's business partner Devon Archer and his son Luke Archer were, indeed, admitted to the West Wing at 1130AM to meet the Vice President.
This newly published email is the first traceable evidence that Hunter Biden was also present at his business partner's West Wing meeting with his father, and it potentially refutes Joe Biden's assertion that he knew nothing of Hunter's business in Ukraine. If anything, this looks more like a planning meeting for the three.
Department of Treasury records indicate both Hunter Biden and Devon Archer started receiving wire transfer payments from Burisma starting just a few weeks later, in May 2014. These totaled over $4 million.
source: nationalfile.com
Gaetz and blackmail
Washington, D.C. — On Thursday, women who work in U.S. Congressman Matt Gaetz's office released the following statement in full support of the Congressman–who is under investigation for sex crimes:
"After the shocking allegations last week in the press, we, the women of Congressman Matt Gaetz's office, feel morally obligated to speak out. During Congressman Gaetz's time in office, we have been behind the scenes every step of the way. We have staffed his meetings. We have planned his events. We have traveled with him. And we have tracked his schedule. Congressman Gaetz has always been a principled and morally grounded leader. At no time has any one of us experienced or witnessed anything less than the utmost professionalism and respect. No hint of impropriety. No ounce of untruthfulness.
Q

 

!!Hs1Jq13jV6

 

ID: 0f75ee

 No.8735349

What happens when state actor(s) [assets] are removed?
How does a state actor gain leverage over a person in power [re: blackmail]?
Define 'Traitor'.
Data exchange(s) can be very dangerous.
Q
This woman is insane.
House Speaker Nancy Pelosi  said the border was a total disaster under President Trump but Joe Biden has saved the day with his open borders policies.
"The fact is we are on a good path at the border under the leadership of Joe Biden," Pelosi said. "It's about restructuring how we do what is happening there because we were in a very bad situation under the Trump Administration."
WATCH:
More than 17,000 unaccompanied minors are currently in US custody at border facilities.
The minor migrants are stuffed into cages at 729% capacity and many have lice, chicken pox and Covid-19.
Border patrol agents in January and March arrested at least two Yemeni's on the FBI's terrorism watch list.
Mexican cartels and smugglers have sexually abused women and children making the dangerous traverse across Mexico in response to Biden's open borders siren.
Smugglers were caught on video tossing toddlers over a border wall in New Mexico and leaving them to die in the desert.
This is what Pelosi says is a "good path at the border."
Source: thegatewaypundit.com
Kamala has not been down to the border since Biden appointed her to lead the border crises
Reporter asked the question, instead Kamala is in Chicago getting a snack talking about Covid, isn't their covid at the border
Blue line shows increase in unaccompanied minors, with 18,890 taken into custody in March, a record pic.twitter.com/uFJKR3cWIt

— Nick Miroff (@NickMiroff) April 8, 2021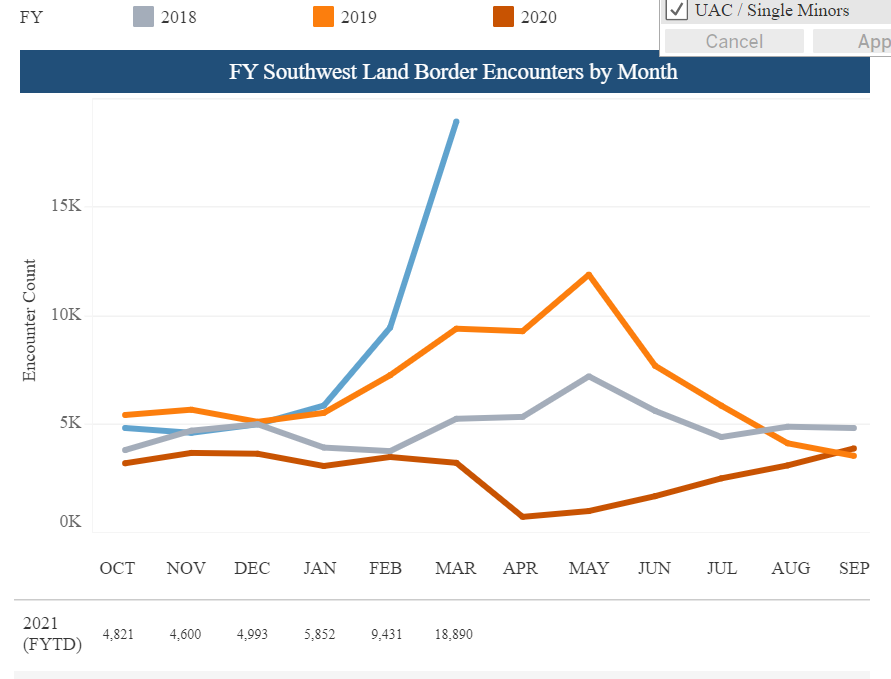 Texas Governor Greg Abbott demanded Joe Biden close the Freeman Coliseum in San Antonio where 1,300 children are being housed, and numerous reports of sexual assault are ongoing.  In addition Governor Abbott has instructed the Texas Rangers to immediately begin an investigation of the facility and the claims of child sexploitation amid the vulnerable minors.  
Source: theconservativetreehouse.com
---
Geopolitical/Police State
JUST IN: YouTube takes down Florida Gov. Ron DeSantis' recent public health roundtable advising against COVID lockdowns

— Breaking911 (@Breaking911) April 8, 2021
Small Business Coalition Launches Antitrust Campaign Targeting Amazon, Big Tech
A national coalition of groups representing small businesses launched a campaign advocating for strict antitrust laws and the abolishment of tech monopolies like Amazon.
The effort will call on lawmakers to put stricter measures in place to ensure corporations no longer engage in "abusive tactics," the groups said Tuesday. The coalition, dubbed Small Business Rising, is made up of several small business groups including the Alliance for Pharmacy Compounding, the American Booksellers Association, the National Office Products Alliance and the National Grocers Association.
"
Source: dailycaller.com
The White House has released some details of the six executive actions the JoeBama team has put together for Joe Biden to sign.
(1)  The Justice Department, within 30 days, will issue a proposed rule to help stop the proliferation of "ghost guns." We are experiencing a growing problem: criminals are buying kits containing nearly all of the components and directions for finishing a firearm within as little as 30 minutes and using these firearms to commit crimes .  Cato Institute research fellow Trevor Burrus also criticized Biden for focusing on the ghost-gun issue, saying such weapons are rarely used in crimes.
(2) The Justice Department, within 60 days, will issue a proposed rule to make clear when a device marketed as a stabilizing brace effectively turns a pistol into a short-barreled rifle subject to the requirements of the National Firearms Act.  
(3) The Justice Department, within 60 days, will publish model "red flag" legislation for states. Red flag laws allow family members or law enforcement to petition for a court order temporarily barring people in crisis from accessing firearms if they present a danger to themselves or others.
(4) The Administration is investing in evidence-based community violence interventions. Community violence interventions are proven strategies for reducing gun violence in urban communities through tools other than incarceration.
(5) The Justice Department will issue an annual report on firearms trafficking. In 2000, the Bureau of Alcohol, Tobacco, and Firearms (ATF) issued a report summarizing information regarding its investigations into firearms trafficking, which is one way firearms are diverted into the illegal market where they can easily end up in the hands of dangerous individuals. 
(6) The President will nominate David Chipman to serve as Director of the Bureau of Alcohol, Tobacco, and Firearms. 
Source: theconservativetreehouse.com
.@JoeBiden introduces his gun plan:

"No amendment to the Constitution is absolute. You can't yell 'fire' in a crowded movie theater and call it freedom of speech. From the beginning, you couldn't own any weapon you wanted to own." pic.twitter.com/shOkaXmLqH

— Washington Examiner (@dcexaminer) April 8, 2021
Biden: "Nothing — nothing I'm about to recommend in any way impinges on the Second Amendment. They're phony arguments."https://t.co/SvWRzZIQlS

— Washington Examiner (@dcexaminer) April 8, 2021
David Chipman, His Fraudulency Joe Biden's nominee to head the ATF, has spread wild-eyed, conspiracy theories about the 1993 Waco siege.
At Waco, cult members used 2 .50 caliber Barretts to shoot down two Texas Air National Guard helicopters. Point, it is true we are fortunate they are not used in crime more often. The victims of drug lords in Mexico are not so lucky. America plays a role in fueling the violence south of the border.
That is some first-class, Blue Anon bullshit right there.
Here's the photo proving it's Chipman and not some imposter.
---
War
BREAKING: Biden administration to lift sanctions on Iran – Reuters

— Breaking911 (@Breaking911) April 8, 2021
  the same day Japan sent a destroyer to track the Chinese vessels, a US aircraft carrier strike group led by the USS Theodore Roosevelt (TRCSG) entered the South China Sea from the Strait of Malacca, according to the Beijing-based South China Sea Strategic Situation Probing Initiative, citing satellite data.
"It is great to be back in the South China Sea to reassure our allies and partners that we remain committed to freedom of the seas," said Rear Adm. Doug Verissimo, commander, Carrier Strike Group Nine. "
Source: thegatewaypundit.com
---
Cyber Attacks
---
False Flags
BREAKING: Georgia to lift all Covid-19 restrictions starting tomorrow

— Breaking911 (@Breaking911) April 8, 2021
People are fighting back
The path to freedom is together 🌸 pic.twitter.com/FANo2qmnvD

— PELHAM3 🌸 (@DamoPelham3) April 7, 2021
TAKE A LISTEN 
https://twitter.com/M2Madness/status/1247977509091774467
Why was it fast-tracked in H?
Why did
[Pelosi]
hold until Jan 15th?
[what was the 'release' marker?]
Public: time to neg Senate witness/process?
What if 'impeachment' was meant to fail?
What if 'impeachment' was meant to distract from overseas developments?
What did ALL US MEDIA focus on during 'impeachment' process?
How do you TERM POTUS rally(s)?
How do you TERM POTUS econ gains?
How do you TERM POTUS unemployment gains?
How do you TERM POTUS-CHINA trade neg?
How do you TERM
[BIDEN]
debates?
How do you TERM
[BIDEN]
public appearances?
How do you TERM
[BIDEN]
live interviews?
How do you TERM
[H-BIDEN]
Ukraine/China MSM coverage?
HOW DO YOU CHANGE THE NARRATIVE?
WHO BENEFITS THE MOST?
How do you ALTER POTUS-
[BIDEN]
P_debate structure?
How do you HOLD HOSTAGE PUBLIC AID in exchange for National 'ballot harvesting' law adopt?
How do you appease radical left 'knowing' SANDERS drop out coming?
HOLD HOSTAGE PUBLIC AID in exchange for GREEN NEW DEAL?
THE TRUTH WILL SHOCK THE WORLD.
Regain power by any means necessary.
Q
---
Q
TAKE A LISTEN
BREAKING DC MEDICAL EXAMINER REPORT

Of the 5 people whose deaths are connected to the Capitol riot:

-2 died of a heart attack
-1 died from amphetamine poisoning
-1 from homicide (Ashli Babbitt)

Officer. Sicknick's cause of death remains unknown pic.twitter.com/afoB5fR2OT

— Breaking911 (@Breaking911) April 7, 2021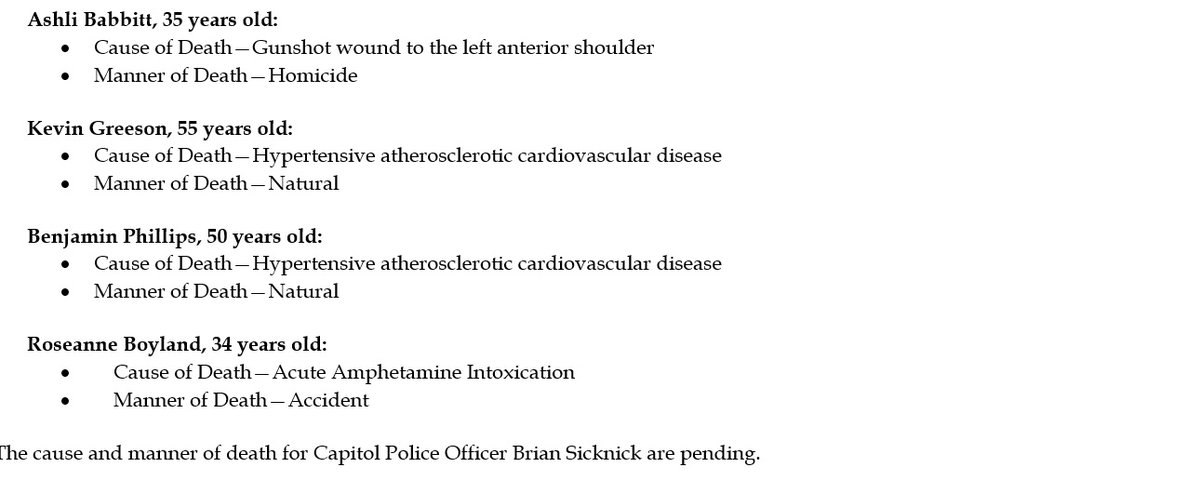 NOW – #BLM protesters reportedly arrested at Iowa State Capitol.pic.twitter.com/LW36Eo60Jn

— Disclose.tv 🚨 (@disclosetv) April 8, 2021
Twitter won't let National Archives preserve Trump tweets on platform
Twitter had always allowed for this without issue.
Source: nypost.com
Now why would they want to keep us from Trump's old tweets? Is it because everything he warned us of is coming true?
 Where can you find his tweets https://www.thetrumparchive.com/
 George  state created a new law a week ago to protect Americans from similar corrupt results in the future (of course Raffensperger had no right to certify the 400,000 ballots which were invalid in 2020 in the first place). 
The Democrats and other corrupt politicians don't want fair elections.  They want to be able to fill out and hand in as many fraudulent ballots as they can so they can steal elections.  So in response to the state's new voter election law, the Democrats in Atlanta decided to create their own law for their elections.
Trending politics is reporting:
Atlanta Mayor Keisha Lance Bottoms issued an Administrative Order   that pushes back against Georgia's new election integrity law.

Mayor Bottoms' order states that the election integrity measures signed into law by Governor Brian Kemp make changes that "include empowering officials to take over local election boards, limiting the use of ballot drop boxes, and imposing new voter identification requirements and limitations for the use of absentee ballots."

The mayor also argues that these "voting restrictions will disproportionately impact residents in cities and counties with high density populations, including the City of Atlanta, and will impose barriers to their ability to vote."
All of these new election requirements make sense if you want to have free and fair elections.  But let's face it.  Democrats and some other politicians don't want that.
Source: thegatewaypundit.com
An attempt by Georgia Secretary of State Brad Raffensperger to block physical inspection of ballots cast in Fulton County, Ga. in the November presidential election is part of an election fraud "coverup," voting integrity activist Garland Favorito charged 
In December 2020, Favorito's organization Voter GA filed a suit against the then-chairperson of the Fulton County Board of Elections based on a sudden, implausible spike of 20,000 votes in favor of Joe Biden on election night, along with sworn testimony from hand count auditors who say they saw batches of counterfeit ballots during the county's post-election hand recount. The witnesses cite uncreased ballots, different paper stock, and ballots marked with toner instead of writing implements as reasons for their suspicions.
Based on the affidavits and other evidence, the judge in the case found probable cause to conditionally unseal the county's ballots for a forensic audit. Voter GA was given until March 25 to submit a plan to the judge detailing what the audit would look like — which experts they were going to use, where the audit would take place, etc.
Last week, Raffensperger, who is not a party to the suit, filed an amicus brief in an attempt to block the effort to unseal and examine the ballots. a Republican who has resisted demands by former President Donald Trump and others to investigate claims of vote-counting mischief in the state's 2020 presidential vote,
Favorito believes Raffensperger filed his amicus brief because Trump is right, and the secretary of state has something to hide. Raffensperger is "in coverup mode," alleged Favorito. "There's nothing new in this brief that concerns us. What concerns us is that we have a secretary of state who doesn't believe in election integrity." 
Source: justthenews.com
Pennsylvania removes 20,000 dead voters from rolls after lawsuit settlement 
Pennsylvania election officials have removed more than 20,000 deceased voters from their voter rolls following a settled lawsuit.
The suit, filed by the Public Interest Legal Foundation in November, alleged that at least 21,000 deceased individuals were still on voter rolls during the 2020 presidential election.
 Data compiled by the watchdog group showed that more than 9,200 of the people registered had been dead for at least five years, in addition to nearly 1,990 that had been dead for 10 years. An estimated 197 voters were dead for at least twenty years. Moreover, hundreds of the registrants showed post-death voting credits for the 2016 and/or 2018 elections.
Source: thewiz.com
New Hampshire activist and Granite Grok contributor Ken Eyring sent out this action alert on Tuesday.
New Hampshire lawmakers were scheduled to vote on the Windham Amendment SB43.
Via Granite Grok:
Why is SB43 Important?

 Senate Bill SB43 mandates an audit of Windham's disturbing November 3, 2020 general election results that produced a massive discrepancy between the machine vote tally for the State Rep race on election day and a hand recount 9 days later. The recount showed a difference of 1,363 votes for the State Rep race being shifted with only 10,006 ballots were cast.

 The passage of SB43 into law is critical to ensure election integrity is verified not only in Windham, but across NH – because the same machines are used to count 85% of all votes in NH.
So it is now up to the New Hampshire Senate to approve the bill, hopefully today.
Source: thegatewaypundit.com
Trump setting up his offensive
Endorsement of Senator Ron Johnson.
Even though he has not yet announced that he is running, and I certainly hope he does, I am giving my Complete and Total Endorsement to Senator Ron Johnson of Wisconsin.  He is brave, he is bold, he loves our Country, our Military, and our Vets.  He will protect our Second Amendment, and everything else we stand for.  It is the kind of courage we need in the U.S. Senate.  He has no idea how popular he is.  Run, Ron, Run!
– President Donald J. Trump
Statement by Donald J. Trump, 45th President of the United States of America
Asa Hutchinson, the lightweight RINO Governor of Arkansas, just vetoed a Bill that banned the CHEMICAL CASTRATION OF CHILDREN.  "Bye-bye Asa," that's the end of him!  Fortunately for the Great State of Arkansas, Sarah Huckabee Sanders will do a fantastic job as your next Governor!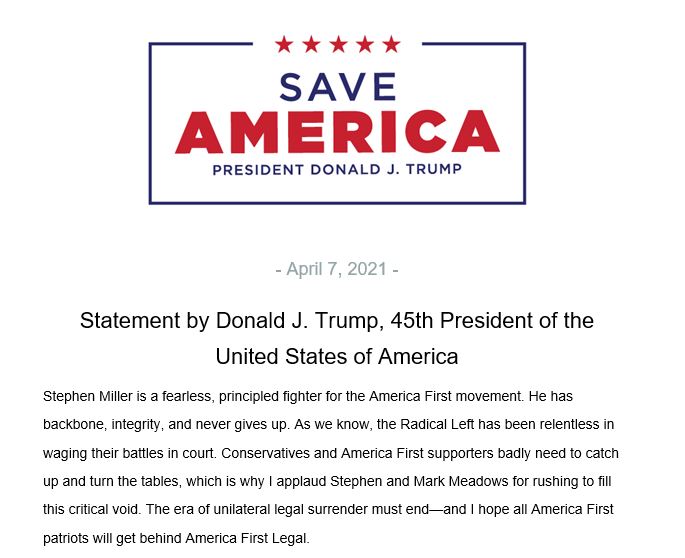 Q

 

!xowAT4Z3VQ

 

ID: d9b428

 No.973341

Anonymous

 

ID: 847662

 No.973097


>>973021

>>973040Forgot to post this along with original post:

April [A].

IG report.

Sessions public attack.RR problems.

Seals broken.

[A]

rrests.Why was Huber made public?Why now?Everything has meaning.

[A]wan.

Tarmac.

Iran.

NK.

U1.

FBI.

DOJ.

Mueller.

Election Integrity.

Immigration Bill.

Border.

Wall.

Military start.

BIG month.

Q
>>973097
Amazing coincidence.
+ Military start / wall.
You have more than you know.
Reason we are here MORE.
Q
Why are over 7 billion people allowing 13 families to control every aspect of our lives our souls and our planet?