Patriots Are Going To Turn The Tables On The [DS], Think Mirror, It's Almost Time – Ep. 2803
Watch The X22 Report On Video
The economy is in free fall, and no matter what the [CB] or [JB] do they cannot stop the accelerated economic destruction. Texas is seeing electricity prices increase rapidly. The [DS] prepares for what is coming. The BIS sets everything in motion. Countermeasures are in place. The [DS] is now struggle before the midterms, they do not have the narrative. The evidence about the pandemic and the death jab are being revealed, it is all falling apart on them. Riots are coming, but Trump let's everyone in on part of the plan. When the patriots take control of the house and the senate this is going to turn the tables on the [DS]. It's almost time, the clock is ticking down for the [DS] players.
---
Economy
 
Biden's economy is crushing most Americans with high gas prices, high electricity, and high food prices.  President Trump's former campaign advisor reported this past week on how real inflation of up 25% in these areas which is killing the middle class.
We see it in the stock market where at least one of President Trump's economists predicts that the markets are going to fall much more in the coming months due to Biden's economic policies.
S
Source: thegatewaypundit.com
Obama needs 2500 gallons of propane at his $15 million beachfront mansion but I don't need a pickup truck, air conditioning, or a meat diet.

See the problem here?

— Oilfield Rando (@Oilfield_Rando) June 18, 2022
But it's not capitalism, the government is using policy to create a demand for electric vehicles as part of their green energy policy. Capitalism would be a level playing field between the ICE powered cars and the EV's and the consumers would decide the winner on their own.

— Alan Rocksmore (@ARocksmore) June 17, 2022
  The Biden administration is now considering sending taxpayer funded "gas cards" to taxpayers who cannot afford the gasoline prices created by the Biden administration energy policy.  
WASHINGTON – […] Biden officials are taking a second look at whether the federal government could send rebate cards out to millions of American drivers to help them pay at gas stations — an idea they examined months ago before ruling it out. Aides had found that shortages in the U.S. chip industry would make it hard to produce enough rebate cards, two people familiar with the matter said. White House officials also fear there would be no way to prevent consumers from using them for purchases other than gasoline, according to another person familiar with the discussions.
 
Source: theconservativetreehouse.com
The U.S. dollar has never needed help in maintaining its status. The only reason it needs help today is because Democrats and their globalist elite puppet masters like Barack Obama and Klaus Schwab are forcing anti-American policies all over our economy.
Source:  thelibertydaily.com
BIS to launch market intelligence platform amid stablecoin, DeFi collapse
The Bank for International Settlements (BIS) Innovation Hub announced the launch of a new set of projects targeting various aspects of traditional and crypto payments — including a cryptocurrency market intelligence platform and security for retail central bank digital currency (CBDC).
BIS's cryptocurrency market intelligence platform will be launched under the Eurosystem Centre initiative,  .
  The BIS Innovation Hub's Hong Kong Centre will also collaborate with the United Nations Framework Convention on Climate Change (UNFCCC) to develop the prototype for the second phase of its green finance project, Genesis:
"In this new phase, blockchain, smart contracts and other related technologies will be used for the tracking, delivery and transfer of so-called digitised Mitigation Outcome Interests – de facto carbon credits recognised under national verification mechanisms compliant with the Paris Agreement – attached to a bond."
Source: cointelegraph.com
---
Political/Rights
A New York Post reporter implied Thursday that the White House is actively 'blacklisting' correspondents and outlets they don't like from events.
The Post's Steven Nelson told Press Secretary Karine Jean-Pierre "For more than a year now the White House press office has been having … press events in the state room, state dining room, the executive office building," adding that "There's a process where people are selected and able to go into these presidential events where the president often takes questions."
Nelson continued, "The correspondence association has tried in vain to figure out how this process works," adding that "overtime it has kind of morphed into a kind of black list where certain large media outlets such as my own are—,"
He was then cut off by Jean-Pierre who expressed shock at the use of the term 'black list' and feigned ignorance.
"I'm just saying I represent the fourth largest newspaper in the country and I haven't been selected since November," Nelson responded.
Source: zerohedge.com
The mayor's comments come as New York City's public schools continue to use tax money to pay drag queens to perform for children, often without parental knowledge or consent, according to city records.
Since its creation in 2018, Drag Queen Story Hour NYC — which recently changed its name to Drag Story Hour NYC — has received $207,000 in taxpayer funds.
Source: breitbart.com
Big yikes… pic.twitter.com/yYMMCJu6Q7

— Libs of TikTok (@libsoftiktok) June 17, 2022
 who the "others" in that network were.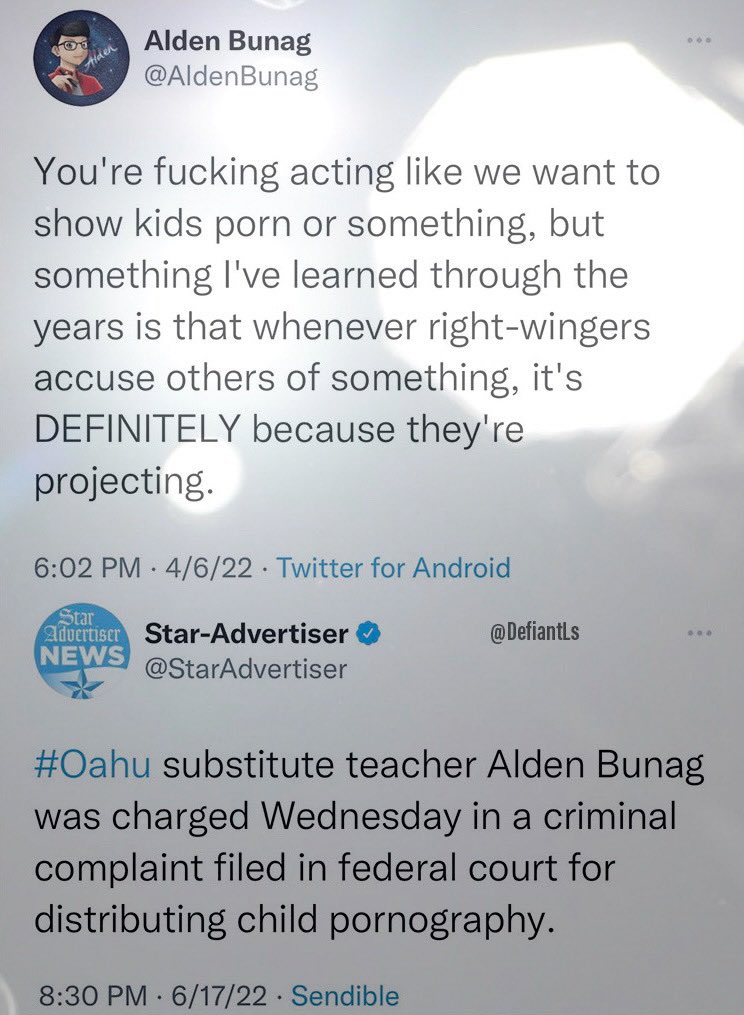 teens who have undergone gender reassignment surgeries after believing they were born in the wrong body are warning against the detrimental effects puberty blockers, mastectomies and gender transitioning have had on their health.
After cutting it off, they are desperate to "detransition."
"I was failed by the system," 17-year-old Chloe Cole told the New York Post. "I can't stay quiet… I need to do something about this and to share my own cautionary tale."
Similarly, 23-year-old Helena Kerscher claims she was influenced to question her biological sex after feeling alienated by her peers at school and turning to social justice warriors online for acceptance.
"
Source: thegatewaypundit.com
TAKE A LISTEN
Dozens of teenage girls are rescued from a Nigerian 'baby factory' where they were used as sex slaves and forced to sell their babies on the black market
At least 35 teenage girls have been rescued from 'baby factory' hotel in Nigeria 
Police freed them from sex slavery in the southeastern state of Anambra
'Baby factories' where women are forced to have babies to sell on black market  
At least 35 teenage girls have been rescued from a 'baby factory' hotel where they were used as sex slaves and their babies sold on the black market, Nigerian police say.
Source: dailymail.co.uk
4891
Q
!!Hs1Jq13jV6
10/18/2020 01:12:32
 ID: 0a3163
8kun/qresearch: 11130733
---
Geopolitical/Police State
Outdoor public events have been banned in an area of France as a record breaking heatwave sweeps across Europe.
Concerts and large public gatherings have been called off in the Gironde department around Bordeaux.
On Thursday, parts of France hit 40C earlier in the year than ever before, with temperatures expected to peak on Saturday.
 Spain, Italy and the UK are also experiencing high temperatures.
Recently leaked audio from over 80 internal meetings reveals that China-based employees of the massively popular app TikTok repeatedly accessedU.S. user data, despite the company's claims to the contrary.
 
One of the audio clips includes a TikTok director referring to a engineer of TikTok's parent company ByteDance as a "Master Admin," who has "access to everything." TikTok made an announcement after the report was published, attempting to head off the bad news by stating that "100% of US user traffic is being routed to Oracle Cloud Infrastructure," instead of being hosted at data centers in the U.S. and Singapore.
Source: breitbart.com
According to a recent news report, the police in Uvalde, Texas, never attempted to open a classroom door while a gunman spent 77 minutes killing 19 children and two teachers who were inside. 
A law enforcement source told the San Antonio Express-News that surveillance footage from Robb Elementary School shows that police made no effort to open the door. The report further states there is reason to believe it may have been unlocked. 
The surveillance footage from the May 24 massacre has not been publicly released but has been seen by the Express-News.
The surveillance footage shows that the gunman was able to open the door to classroom 111 and enter with an assault-style rifle, the source said.
Source: thegatewaypundit.com
The city of Uvalde and the police department reportedly hired a private law firm in Texas to block the release of any public records related to the deadly mass shooting because some of them contain "highly embarrassing information."
Source: thegatewaypundit.com
Sen. John Cornyn was booed Friday as he attempted to give a speech at the Republican Party of Texas' 2022 Convention.
Cornyn, who has represented the state in the upper chamber since 2002, is currently negotiating a gun control and mental health package with Senate Democrats. Although the negotiating senators released a legislative framework on June 12, they have not introduced a bill and have reportedly hit a snag in negotiations over several provisions. 
Source: dailycaller.com
1574
Q
!CbboFOtcZs
06/20/2018 14:06:05
 ID: 17f4ea
8chan/qresearch: 1831799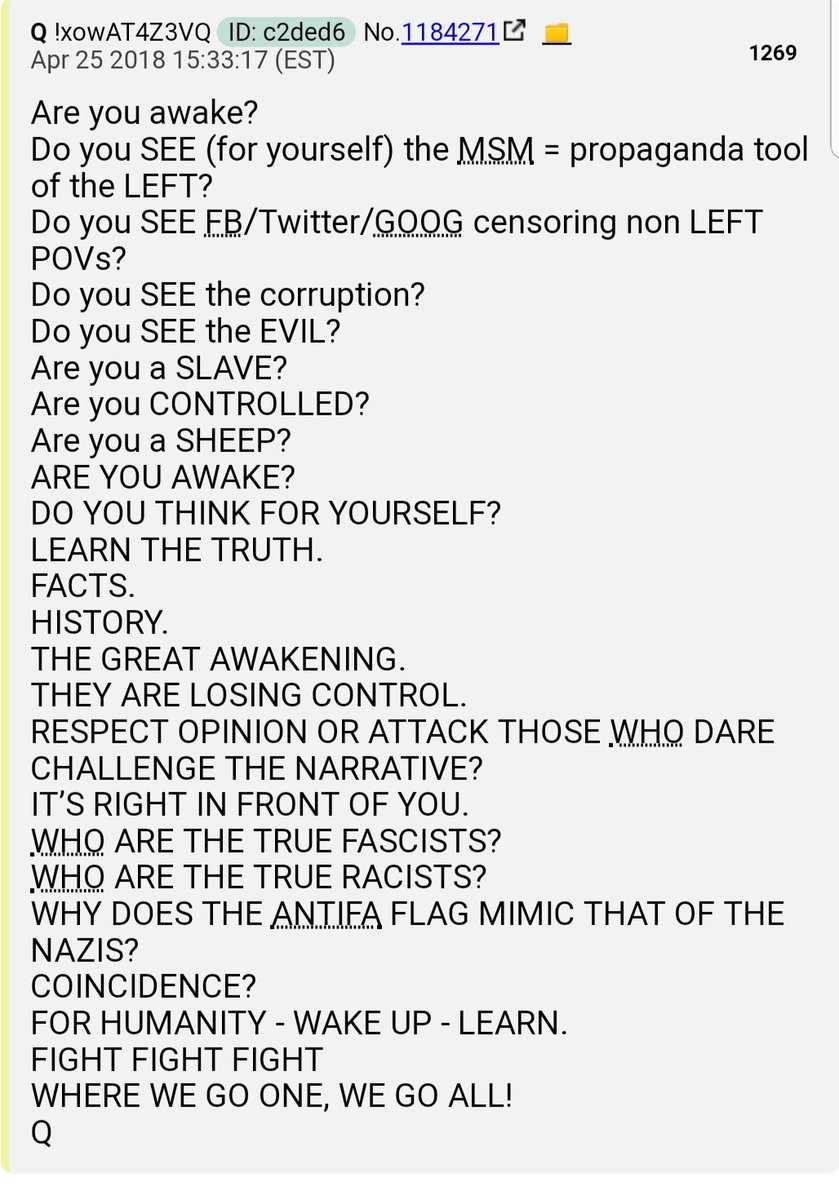 Image Name:
5B9489D2-1763-4A2E-B314-9CBDE30EC339.jpeg
Filename:
05641af1ba62c0829be9de41851a8f1b49aa49863f97478fcc55a94bb6501644.jpeg
Stop calling it "gun control," it's civilian disarmament.

— Kevin Sorbo (@ksorbs) June 17, 2022
---
War
Yesterday the Ukrainian government admitted their vehicle loss figures, revealing catastrophic losses over the course of the war thus far.

This tells us something critical about the info war: that the Russian MoD's claims about their own operations are basically true. pic.twitter.com/saiewqI0hd

— Armchair Warlord (@ArmchairW) June 19, 2022
I have maintained in the past (and been harshly criticized for doing so) that these statistics are truthful and that if the Russian MoD is lying, they're lying by omission rather than making up figures.

Two key pieces of information came out recently to validate my position.

— Armchair Warlord (@ArmchairW) June 19, 2022
Source for the above: https://t.co/c530yW2A4z

— Armchair Warlord (@ArmchairW) June 19, 2022
This is a current deficiency of some 400 tanks and 1300 infantry carriers, as well as 700 artillery pieces.

Bear in mind that these appear to be -net- losses representing current deficiencies in unit tables of equipment, not -gross- losses of total vehicles destroyed thus far. pic.twitter.com/aKgRgAknuj

— Armchair Warlord (@ArmchairW) June 19, 2022
And yet despite all of this Ukraine is still currently short some 1700 combat vehicles and 700 cannons.

To tie this back in: the Russian MoD is claiming that over the course of the war they've destroyed 3600 Ukrainian combat vehicles and 2000 cannons and mortars. pic.twitter.com/GwVo5d750X

— Armchair Warlord (@ArmchairW) June 19, 2022
Even if the Ukrainian admission represented -gross- losses this would still be fairly accurate, as good battle damage assessment is quite difficult (consider fatal ammo fires versus harmless reactive armor fires), vehicles get repaired, etc.

— Armchair Warlord (@ArmchairW) June 19, 2022
This Ukrainian admission is further buttressed by their request last week for a gigantic amount of combat equipment – basically enough to fill this identified deficiency. I addressed this in a previous thread.https://t.co/1UaCDEjUmQ

— Armchair Warlord (@ArmchairW) June 19, 2022
Addendum: I've seen it suggested that the Ukrainians are now exaggerating their own losses in an attempt to get more Western aid, but I don't consider that particularly credible. It would be a wild 180 from their previous messaging, and it's not consistent with the battlefield.

— Armchair Warlord (@ArmchairW) June 19, 2022
I have been so focused on the present, I have been neglecting the past. I cannot believe it took me this long to piece this final connection together…

 

Given what we know now about the biological network in Ukraine facilitated by the DNC, it makes A LOT more sense as to why the Dems in Congress absolutely lost their minds when Trump made a phone call to Ukraine…

 

It's just now dawning on me that reason the House impeached Trump over Ukraine… was to cover up Trump finding out about DNC biological activity in Ukraine, by deterring any further contact.

 

As soon as Trump started snooping around in Ukraine and talking about Hunter, the Dems, the media, social media, big tech, launched an all-out assault to impeach Trump over a phone call. Meanwhile the Dems, big corporations, and non-government foundations, all had direct relations with the Ukrainian government to make BIOLOGICAL WEAPONS, to then unleash on the planet, to steal elections and implement globalism under the guise of public health, combined with the largest propaganda/brainwashing campaign in history. Quite the double standard there…

 

If Trump was impeached for a nothing burger phone call to Ukraine, what can we expect from Joe Biden for committing crimes against humanity, killing millions, and facilitating a biological weapons network in Ukraine?
Notice how much the enemy squirms when anyone gets close to talking about their biological network? They impeached Trump for inquiring about Ukraine. Media/Big Tech censored the Hunter Laptop story and spread disinformation that the emails of dirty Metabiota dealings weren't real. They censored me and anyone else who talked about the biolabs and spread disinformation claiming there were no US funded biolabs un Ukraine. They heavily censored any talk of C19 origin talk and labeled anything other than the narrative as "covid disinformation" to prevent sheep from finding out that C19 came from a lab funded by the US.

 

They expend so much ammunition to keep this secret, because they know the consequences if it gets out.

 
-Clandestine
---
Cyber Attacks
---
False Flags
"National Security Advisor Jake Sullivan tested positive today for COVID-19. He is asymptomatic and he has not been in close contact with the President." – Adrienne Watson, NSC spokesperson

— National Security Council (@WHNSC) June 19, 2022
Pfizer has announced it will stop enrollment in a clinical trial for Paxlovid – its COVID-19 antiviral pill – for standard-risk COVID-19 patients after the latest results suggested the drug did not reduce symptoms or hospitalizations and deaths to a statistically significant degree.
Paxlovid, which consists of two different antiviral drugs – nirmatrelvir and ritonavir – is currently approved or authorized for conditional or emergency use in more than 65 countries, including the United States, to treat COVID-19 patients at high risk of severe illness, including hospitalization or death.
Source: zerohedge.com
"My administration is making the necessary preparations now to ensure these treatments will be easily accessible and free," President Joe Biden said in a statement.
Source: nbc.com
Experts are beginning to call out the CDC's approval of Pfizer and Moderna's Covid-19 vaccine for babies as young as six months, questioning the lack of proven data for the age group.
 Republicans Bill Posey, Louis Gohmert, Ted Cruz, and Ron Johnson are among multiple members of Congress who are asking for the FDA to answer questions about the recommendation that it's safe for children ages five and under. 
According to a letter sent by the group, the FDA recently "lowered the efficacy bar for Covid vaccines for youngest children,"
The letter also asks, "Why has the FDA been so slow to release the hundreds of thousands of pages of data from pre-approval manufacturer studies, post-approval adverse events data, other post-approval manufacturer data submitted to the FDA as required by law?
Source: thegatewaypundit.com
We have no Baby formula but we've got COVID shots for babies. The first country in the world. What could possibly go wrong? #ShotsForTots https://t.co/hai45Cs8Y9

— Donald Trump Jr. (@DonaldJTrumpJr) June 18, 2022
This is a nonsense article. Gov. DeSantis didn't change course. The state is not ordering the vaccine for under 5, they're still not, but individual hospitals and doctors always could. Miami Herald has become a DNC newsletter but not as well-written. https://t.co/sTcBYHZvCk

— Karol Markowicz (@karol) June 18, 2022
The ruling   is the first win in appellate court for a restaurant seeking business interruption insurance losses
---
Q
Nine staffers and producers for the Stephen Colbert Show were arrested at the U.S. Capitol for attempting to breaking into a House building after-hours. Fox News' Chad Pergram confirmed the news on Friday
"The group was in the Cannon House Office Building earlier in the day trying to get interviews around the time of the 1/6 committee hearing,"  . "However, USCP shooed them away because they did not have proper press credentials."
"However, the group surfaced later that night after the Capitol complex was closed to the public   they took pictures and video around the offices of House Minority Leader Kevin McCarthy (R-CA) and Lauren Boebert (R-CO)," the report added. "They were unescorted and arrested and charged with illegal entry. They were arrested near Boebert's office. They were released overnight. Fox has confirmed the arrests of these nine persons through a senior House source."
The following were arrested, per the report. (This updates the list to nine total.)
Jake Plunkett
Allison Martinez
Tyrone Dean
Stephen Romond
Nicoletta Green
Brendan Hurley
Robert Smigel
Josh Comers
David Feldman
 The report added the following notes.
USCP have issued the following statement: "On June 16, 2022, at approximately 8:30 p.m., U.S. Capitol Police (USCP) received a call for a disturbance in the Longworth House Office Building."
USCP: "Responding officers observed seven individuals, unescorted and without Congressional ID, in a sixth-floor hallway."
 Source: beckernews.com
🚨 #BREAKING: On the 50th anniversary of the Watergate break-in, @RepAdamSchiff's cronies sneak in Stephen Colbert's staffers and provide unauthorized reconnaissance tours of Republican offices throughout Capitol Hill. pic.twitter.com/XHbLdGKRka

— House Judiciary GOP (@JudiciaryGOP) June 18, 2022
The Stephen Colbert Show illegally trespassing in our nations capitol is not only an assault on Democracy, it is worse than Pearl Harbor. The greatest attack on our soil in one hundred years.

— Shem Horne (@Shem_Infinite) June 18, 2022
Hey @CapitolPolice looks like your media center needs updating–where's detailed info on Thursday's arrests? pic.twitter.com/9WJCmtB9zD

— Julie Kelly 🇺🇸 (@julie_kelly2) June 18, 2022
·

"NBC News talked to more than two dozen voters in both Washoe and Clark counties — the two most populous in Nevada — and found that the Jan. 6 committee hearings not only failed to persuade these voters but pushed them in the opposite direction."
'Impeachment No. 3': Jan. 6 panel isn't swaying these swing-state Republicans

For some in politically volatile Washoe County, Nevada, the committee has hardened partisan views, spawned more conspiracies or deepened fealty toward Trump.
I am leading in every poll, by a lot, and the Democrats are doing everything they can to change that, even if it's another Russia, Russia, Russia Hoax, Mueller Scam, Impeachment waste of time, or whatever. The same lying people saying the same kind of thing. I only want to MAKE AMERICA GREAT AGAIN!
Hillary Clinton dismissed a 2024 presidential bid on Friday by maintaining Joe Biden will stand again and any move by her into the political spotlight would detract from his efforts to return to the White House.
source: breitbart.com
4014
Q
!!Hs1Jq13jV6
04/30/2020 16:50:58
 ID: 1656e4
8kun/qresearch: 8976284
Hillary Clinton: 'We are standing on the precipice of losing our democracy'
The Kentucky Supreme Court recently ruled on a cellphone geo-tracking case. Police used realtime cellphone geo-tracking information to locate an alleged robber. The police then made an arrest based on the information they were able to gather from the suspect's cellphone.
Police and advertisers use geo-tracking all the time. The FBI used geo-tracking before and after January 6 to identify Trump supporters who were at or near the US Capitol on January 6th.
The AP reported:
A sharply divided Kentucky Supreme Court ruled Thursday that police violated a robbery suspect's constitutional protections by accessing his cellphone without a warrant, calling use of the phone as a tracking device "profoundly invasive." 

"In obtaining an individual's cell phone's real-time CSLI, police commandeer the cell phone and its transmissions for the purpose of locating that individual," Chief Justice John D. Minton Jr. said in writing for the majority. "We find this usurpation of an individual's private property profoundly invasive, and we liken it to a technological trespass."
Source: thegatewaypundit.com
BIG NEWS: Fake News CNN has just announced that it will no longer allow the use of the phrase,"The Big Lie," probably because they are open to legal exposure as facts are now out, with more coming, that the 2020 Presidential Election was indeed Rigged and Stolen, and that the term Big Lie now represents the exact opposite of what the Democrats and Fake News Media was conning the public to believe. A big step by CNN. Congratulations!
The partnership between the sheriffs and the people is going to be epic.
Video is done. Press release done. Website amazing. Action plan beast.
Two days.
Always play offense.
TAKE A LISTEN
1578
Q
!CbboFOtcZs
06/20/2018 20:19:46
 ID: c04bc0
8chan/qresearch: 1837073
1577
Q
!CbboFOtcZs
06/20/2018 20:18:21
ID:c04bc0
8chan/qresearch: 1837019
>>1836621

Q
1581
Q
!CbboFOtcZs
06/20/2018 21:22:46
 ID: 682934
8chan/qresearch: 1838471