Trump Counters The Border Invasion, How Do You Sneak One In, Change Of Batter – Ep. 3082
Podcast: Download (Duration: 1:20:13 — 35.1MB)
Watch The X22 Report On Video
The UK is having a problem, the food prices are rising and now they are putting a bandaid fix on it, they want the supermarkets not to raise prices. The debt ceiling negotiations are falling apart, the deal is terrible, but this is noise, we need to go to the root of the problem. The [CB]/[JB] are bringing manufacturing back and they don't realize what they are doing. The [DS] is panicking, the evidence is coming out against [JB] and they need to remove him, he has become a liability. They are prepared to replace him. Trump announces how we can fix the border and how we can stop the illegals. One way for the [DS] to bring in a candidate is to remove a senator and replace them with [MO]. Then use this as a spring board into the Presidency, Trump is most  likely counting on this to put [BO] in the spotlight.
---
Economy
UK mulling ways to curb food prices – CNBC 
Officials have reportedly met with supermarket bosses to negotiate price cuts, the outlet has reported
UK officials are discussing with representatives of the retail sector ways to tame spiraling grocery inflation without imposing price caps, CNBC reported on Monday.
"We know the pressure households are under with rising costs and while inflation is coming down, food prices remain stubbornly high. That's why the prime minister and the chancellor have been meeting with the food sector to see what more can be done," the comment read.
UK Prime Minister Rishi Sunak's administration is working out a mechanism that would entail supermarkets voluntarily maintaining low prices on basic foods, the Sunday Telegraph reported, citing sources.
 
The UK government initiative echoes measures recently introduced in France where major supermarkets agreed to cut prices after President Emmanuel Macron asked retailers to trim their margins to fight soaring food prices. In March, French supermarkets slashed prices on about 50 basic items comprising the so-called "anti-inflation food basket."
Although headline inflation in the UK declined to 8.7% in April from the 10.1% reading in March amid cooling energy prices, food inflation has been stubbornly high. Grocery price growth reached 19.1% in April, which is the highest rate in more than 45 years, according to the Office for National Statistics.
Source: rt.com
Insurance company Lloyd's of London has announced its exit from a net-zero alliance for insurers – the sixth such organization to have pulled out from the initiative within a week.
The Net-Zero Insurance Alliance (NZIA), convened by the United Nations, seeks to commit group members, composed of the world's leading insurers and reinsurers, to fighting climate change. As part of this, members have to transition their insurance and reinsurance underwriting portfolios to net-zero greenhouse gas (GHG) emissions by 2050. On Friday, Lloyd's of London quit the NZIA. This took the total number of members who have quit NZIA this week alone to six, which represents a fifth of the organization's total of 30 members. Since March, a total of 10 members have quit NZIA.
The exodus of major insurance companies has raised questions about NZIA's viability. None of the six firms that quit this week have made it clear why they left the initiative.
  On May 15, attorneys generals from 23 American states sent a letter to 28 insurance companies asking for information about potential violations of antitrust laws.
Violating Antitrust Laws
In the letter, state AGs asked the firms to provide information regarding their membership in climate associations like the NZIA and the Net Zero Asset Owner Alliance (NZAOA), which is also sponsored by the United Nations.
"The insurance companies that are involved with this net zero program are, quite frankly, out on a plank, and they've sawed it off," Robert Bork Jr., president of the Antitrust Education Project, said in an interview with The Epoch Times."The Sherman [Antitrust] Act is pretty explicit about restraint of trade, which is exactly what they're doing here by denying insurance to companies that they think aren't doing the right thing when it comes to climate change and getting to a net zero future."
Just days before quitting, Lloyd's Chief Executive John Neal had indicated that the NZIA could end up as a failure.
Source: zerohedge.com
'Hanoi' Jane Fonda said white men are to blame for the climate crisis and called for them to be jailed.
Jane Fonda made the remarks at the Cannes Film Festival on Saturday.
Source: thegatewaypundit.com
This new analysis from my friend @RepChipRoy breaks down why I'm a hard NO on the disastrous debt ceiling deal.

Just look at what House Republicans passed last month—compared to what they're settling for now.

Disappointing is an understatement. pic.twitter.com/hCpIRwlmLA

— Rep. Andrew Clyde (@Rep_Clyde) May 29, 2023
America Is Back in the Factory Business
Record spending on manufacturing construction heralds a made-in-the-U.S. rebound, stoked by green-energy incentives and concerns about foreign supply chains; 'this is here to stay'
Production at U.S. factories rose last year, but few things were produced at a more furious pace than factories themselves.
Construction spending related to manufacturing reached $108 billion in 2022, Census Bureau data show, the highest annual total on record—more than was spent to build schools, healthcare centers or office buildings.
New factories are rising in urban cores and rural fields, desert flats and surf towns. Much of the growth is coming in the high-tech fields of electric-vehicle batteries and semiconductors, national priorities backed by billions of dollars in government incentives. Other companies that once relied exclusively on lower-cost countries to manufacture eyeglasses and bicycles and bodybuilding supplements have found reasons to come home.
He said the company is keeping its overseas factories but is adding a second in the U.S.—and maybe eventually a third—as it develops new products.
"There is more and more equity around 'Made in the USA,' " said Mr. Shupe. "To me, this is here to stay."
But last year U.S. production capacity showed its strongest growth since 2015 after pandemic-driven shortages and delays caused manufacturers to rethink their far-flung supply chains, said UBS industrials analyst Chris Snyder.
"Covid kind of pulled the covers off and showed everybody how much risk they were exposed to," Mr. Snyder said. 
Today U.S. manufacturing employment is holding steady at about 10% of the private sector, according to the U.S. Bureau of Labor Statistics, with nearly 800,000 jobs added in the sector over the past two years. The total number, 13 million, was virtually unchanged in the latest BLS jobs report.
Debt default' and 'government spending' are misdirection 
Kevin McCarthy's stand is a noble start, but future politicians have a long way to go before wasteful government spending is reduced and the debt (Treasury Bonds) from these spending obligations is retired.   
The socialists, communists, fascists, woke would focus everyone's attention on the good this spending does for one recipient.  They ignore the negative effect on everyone else
The next revelation is that the term "government spending" is misdirection.  Government doesn't have anything to spend.  Government doesn't create profit; it takes profit from those who created it.  
The government is, instead, spending every citizen's money by force, and when the tax revenue runs out, it drives every citizen into debt.  Being placed into debt without approval is pure control, absolute evil, and the antithesis of the concept that became our America.
In any sane world, that would be called theft. 
Source: americanthinker.com
---
Political/Rights
Notorious drunk @DadePhelan is in trouble. Primary challengers should be lining up.

Texas House Speaker Dade Phelan's Popularity Plummets Following Lackluster Session https://t.co/d6e4NKrOsk

— Arthur Schwartz (@ArthurSchwartz) May 29, 2023
FBI has ONE DAY to turn over document linking Joe Biden to an alleged $5MILLION bribery scheme with a foreign national or else face contempt of Congress proceedings: Investigating Republicans to have call with FBI director this week
FBI Director Wray has until May 30 to turn over the FD-1023 form to the committee or contempt of Congress charges will be initiated against him
Rep. James Comer and Sen. Chuck Grassley confirmed they will be holding a phone call with Wray on Wednesday 
Comer narrowed the breadth of the subpoena last week to include terms 'June 30, 2020' and 'five million' 
The FBI has one day to turn over an internal document that Republicans claim shows President Joe Biden was involved in a $5 million 'criminal' scheme with a foreign national or else contempt of Congress proceedings will begin.
The internal unclassified FD-1023 form apparently details an 'arrangement' for an exchange of money for policy decisions, the Republicans have said and issued a subpoena for last month.
FBI Director Chris Wray was given a hard deadline of May 30 to hand over the unclassified FD-1023 document, or the House Oversight Committee led by Rep. James Comer said it will 'initiate contempt of Congress proceedings.'
Source: dailymail.co.uk
James Comey on Donald Trump: "I think he poses a near existential threat to the rule of law. He will do everything he can in a new term to try to tear down the institutions that he sees as threats and dismantle them and the people who occupy them."
Exactly. It's called draining the swamp, Jim.
Untethered.png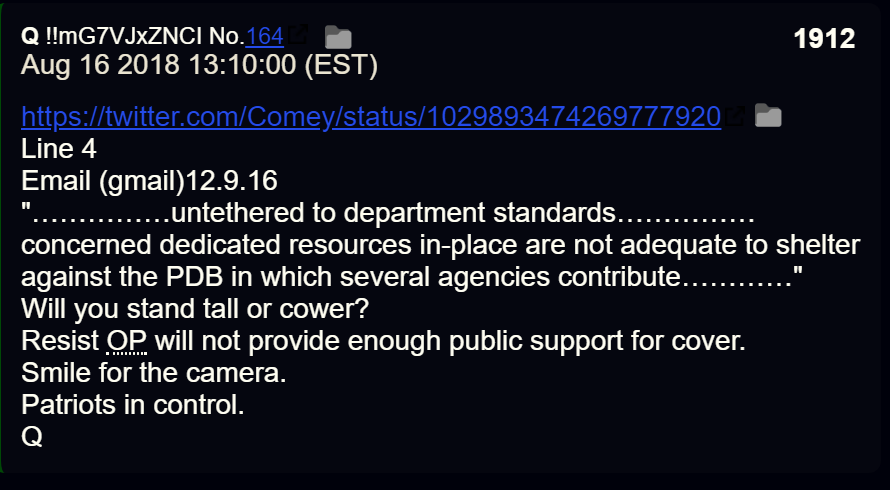 Untethered1.png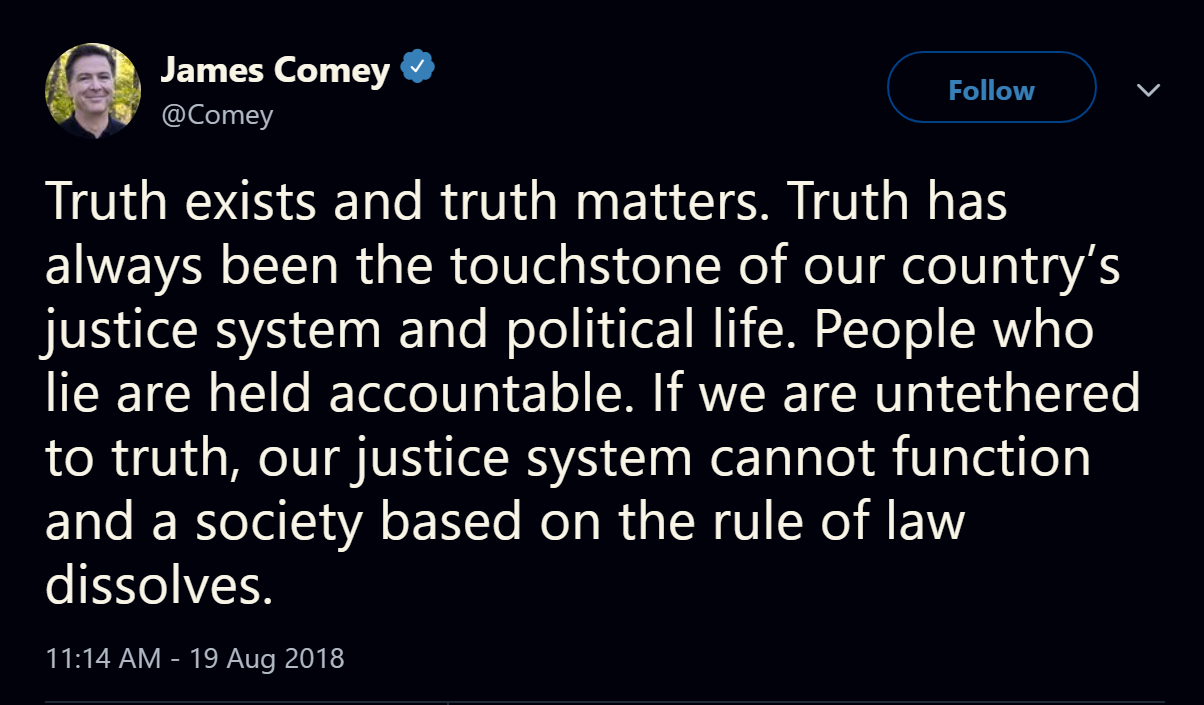 BREAKING: Durham confirms FBI was spying not just on Trump aide Page but on the Trump campaign, not to mention transition and presidency. Classified version of FISA appls assessed target Page was still involved with campaign and had access to advisers influencing foreign policy

— Paul Sperry (@paulsperry_) May 29, 2023
The White House has characterized the matter as an "unfounded political attack." The two GOP lawmakers want to know if the FBI pursued the lead, and if so, the findings. Comer said he is prepared to initiate contempt proceedings. Statement from 5/24. pic.twitter.com/qq9QcNyoVo

— Catherine Herridge (@CBS_Herridge) May 30, 2023
As part of my plan to Secure the Border, on day one of my new term in office — I will sign an Executive Order ending automatic citizenship for the children of illegal aliens…
EXCLUSIVE: The Jeffrey Epstein Files: Trove of never-before-seen emails and calendars gives unprecedented insight into late pedophile's network of power and influence that includes Chris Rock, Peter Thiel, Richard Branson and Irina Shayk
DailyMail.com obtained a trove of Jeffrey Epstein's private calendars and emails that shows the late pedophile's close connections to presidents, prime ministers and royalty
The documents show that Epstein was in contact with world's elite even after serving 13 months in jail for having sex with underage girls and being labeled a registered sex offender
Dozens of powerful people were scheduled to meet with Epstein including Irina Shayk, Chris Rock, Wendi Murdoch, Richard Branson, Peter Thiel and more 
A vast trove of Jeffrey Epstein's private calendars and emails are being revealed today by DailyMail.com.
The hundreds of pages in the files give an unprecedented insight into the late pedophile's extraordinary network of power and influence.
Among the revelations is that Epstein appeared to know personal details about the marriage of Bill Gates and his ex-wife Melissa – while magician David Blaine had numerous dinners with the financier.
Presidents, prime ministers, royalty and famous names previously not linked to Epstein are also featured in the hundreds of pages of documents.
They show that Epstein courted the world's elite even after serving 13 months in jail for having sex with underage girls – and being labeled a registered sex offender.
As he sought to rehabilitate his image, dozens of powerful people were scheduled to meet him including Irina Shayk, Chris Rock, Wendi Murdoch and Richard Branson.
Tech billionaire Peter Thiel, early Facebook investor Sean Parker, artist Jeff Koons, JP Morgan chief executive Jamie Dimon and music industry executive Tommy Mottola, who used to be married to Mariah Carey, are also among those who appear in the documents.
Just like Epstein's notorious 'Black Book' of contacts, the schedules contain personal numbers and email addresses that allowed him to access his associates whenever he wanted.
Source: dailymail.co.uk
But when did this all start?  When was this introduced and promoted in public schools?
It Was Barack Obama Who First Pushed Teaching Sex Education to Kindergarteners Back in 2007 – He Even Pushed Sex Ed to Kiddies Legislation
In 2007,   Barack Obama gave a speech to Planned Parenthood where he pushed teaching sex education to little kindergarteners.
The media mostly hid this from the American public.
And Barack Obama was serious. He said he wanted to fundamentally change America and he did.
  Barack Obama's Safe School's Czar Kevin Jennings, who founded GLSEN.  Kevin Jennings was a member of the Obama administration pushing his agenda in schools. They claimed it was inclusive.
 
1.) GLSEN conferences included dildo tips for children.
2.) GLSEN promoted several books as "suggested reading" including a book promoting S-and-M to children.
2.) Suggested reading included porn books for kids with images of men having sex while boy scouts watch.
And now, ten years later, we see GLSEN as a valued partner with major US corporations. It was all the plan and it all started back during the Obama administration.
Source: thegatewaypundit.com
The_Great_Awakening_Crowd_Meme_570x350.jpg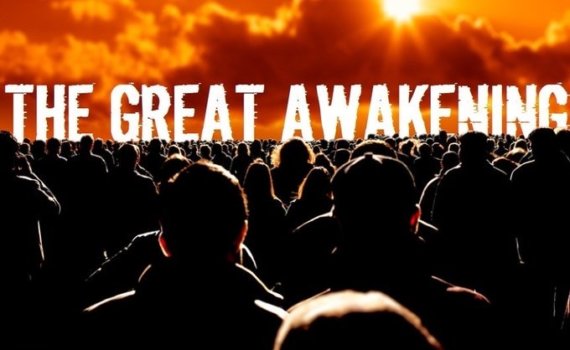 Sometimes you can't TELL the public the truth.
YOU MUST SHOW THEM.
ONLY THEN WILL PEOPLE FIND THE WILL TO CHANGE.
Crimes against children unite all humanity [cross party lines]?
Difficult truths.
Q
---
Geopolitical/Police State
---
War
In an edited video of his meeting on Friday with Ukrainian President Volodymyr Zelenskyy that was released by Zelenskyy's office, Graham, a Republican from South Carolina, noted that "the Russians are dying" and described the U.S. military assistance to the country as "the best money we've ever spent."
While Graham appeared to have made the remarks in different parts of the conversation, the short video by Ukraine's presidential office put them next to each other, causing outrage in Russia.
Japan said   it had been informed by Pyongyang that a satellite launch could happen as early as this week, but Tokyo warned the North may in fact be planning a sanctions-defying ballistic missile test.
That satellite, along with "various reconnaissance means due to be newly tested, are indispensable to tracking, monitoring… and coping with in advance in real time the dangerous military acts of the US and its vassal forces", the statement said.
North Korea informed Japan it will launch a rocket between May 31 and June 11, identifying waters near the Yellow Sea, the East China Sea and to the east of Luzon Island in the Philippines as warning areas, a Japanese coast guard spokesman told AFP.
Source: rawstory.com
Did the Ukrainians attempt to assassinate Russian President Vladimir Putin Tuesday morning?  Did they have assistance?
As former Congressman Ron Paul notes, they previously made this vow.
The early morning assault specifically targeted the wealthiest areas of the city, where Putin and multiple Russian elites have homes.
One local resident pointed out the attacks all happened within "an earshot" of Putin's official residence in Novo-Ogaryovo.
Here are the full details from the Daily Mail:
Source: thegatewaypundit.com
Drones strike Moscow in first attack on Russian capital's residential areas since Ukraine war began
Moscow was hit by drones Tuesday morning, in what appeared to be the first attack on residential areas of the Russian capital since the invasion of Ukraine.The strikes caused damage to some buildings and forced residents to evacuate homes, local officials said Tuesday, as Kyiv was hit by the latest deadly Russian bombardment.

It comes weeks after an alleged drone attack on the Kremlin itself and following days of deadly Russian bombardment against civilians in Kyiv, as events far from the front lines take the spotlight ahead of Ukraine's planned counteroffensive.

The Russian Defense Ministry said in a statement Tuesday that eight unmanned aerial vehicles were involved in the strikes. All drones were destroyed, it added, with three losing control after being jammed and the other five shot down by anti-aircraft systems.

The ministry blamed Ukraine for what it called a "terrorist attack."

Ukrainian presidential adviser Mykhailo Podolyak said in an interview that his country "has nothing directly to do" with the drone attacks on Moscow but was "pleased to observe and predict an increase in the number of attacks."
source: nbcnews.com
🚨BREAKING: Unprecedented Attack On Russian Capital

Moscow's Mayor confirms drones have hit residential buildings in Moscow in the FIRST MAJOR ATTACK on the Russian capital.

The missiles are part of a wider attack on Russian territory by multiple Ukrainian drones, hours after… pic.twitter.com/7JKyDFVHer

— Mario Nawfal (@MarioNawfal) May 30, 2023
Moscow's Mayor confirms drones have hit residential buildings in Moscow in the FIRST MAJOR ATTACK on the Russian capital. The missiles are part of a wider attack on Russian territory by multiple Ukrainian drones, hours after the head of Ukraine's military intelligence warned Russia of a revenge attack following missile strikes on Kiev. While there was limited damage and no serious injuries, this marks a

VERY

serious escalation as Russia has threatened to use conventional military force if its territory is attacked. Here are some things that Putin has said he will do if Russian territory is attacked: 1. He will use "all means at our disposal" to defend Russia. 2. He will "respond immediately" to any attack. 3. The response will be "harsh" and "unprecedented." 4. The response will "lead to consequences you have never seen in history." Will This Lead To Major Escalations? Is Putin's "unprecedented" "consequences you have never seen in history" A Bluff?
If you think a nuclear-armed power will just sit by while US/NATO missiles are used to bomb its cities, good luck. The US suffered a one-day attack in 2001 and went to war for the next 20 years over it:
Taiwan's foreign minister said last week that the US and Taiwan are in talks on the possibility of the island being brought under Washington's nuclear umbrella, a step that would make a catastrophic war between the US and China much more likely.
Taiwanese Foreign Minister Joseph Wu made the comments before Taiwan's parliament, the Legislative Yuan. Wu declined to detail the talks when pressed if Taiwan had asked the US to bring the island into its nuclear umbrella.
Giving such a guarantee to Taiwan would mean the US could use nuclear weapons if China invades the island or if war breaks out by other means. According to the SCMP report:
 
But the fact that the idea is being discussed will be viewed as a major provocation in Beijing. China has a no-first-use policy for its nuclear arsenal, but US policy leaves open the option to use nukes in response to a conventional attack.
Source: zerohedge.com
---
False Flags
I covered this back in May. It's good to see it was peer reviewed and accepted. https://t.co/KO8tpBdT04

— Tracy Beanz (@tracybeanz) May 30, 2023
A video that was uploaded on Twitter by Jason Jones shows a grown man wearing a dress at Disneyland's Bibbidi Bobbidi Boutique.
In the video a man who clearly has a mustache is wearing a dress and greeting little girls as they walk into the dress boutique.
According to Disney Land Resort, the "Bibbidi Bobbidi Boutique offers magical makeovers for royalty-in-training ages 3 to 12."
WATCH:
Here was Twitter's reaction:
Source: thegatewaypundit.com
DeSanctimonious should have read this long ago posted Truth!
Donald J. Trump@realDonaldTrump
Disney has become a Woke and Disgusting shadow of its former self, with people actually hating it. Must go back to what it once was, or the "market" will do irreparable damage. This all happened during the Governorship of "Rob" DeSanctimonious. Instead of complaining now, for publicity reasons only, he should have stopped it long ago. Would have been easy to do – Still is!
LGBTQ Activists Warn Corporate America — 'You Need to Be Our Ally'
LGBTQ activists called for new campaigns  to warn corporate leaders not to heed opposing voices while chastening those who relent in the face of public pressure.
The call to action follows Target's announcement last week it removed products and relocated Pride displays to the back of certain stores in response to public protest, as Breitbart News reported.
AP reports California State Sen. Scott Wiener (D-San Francisco) a member of the LGBTQ legislative caucus, led the call for corporations to stand firm by pledging:
We need a strategy on how to deal with corporations that are experiencing enormous pressure to throw LGBTQ people under the bus.We need to send a clear message to corporate America that if you're our ally — if you are truly our ally — you need to be our ally, not just when it's easy but also when it's hard.
source: breitbart.com
PANIC, they are losing the battle.
The crime wave that has been actively taking place in Philadelphia (among many other U.S. cities) is now starting to spread to the suburbs.
Crime statistics were up "double-digit percentages" in Delaware, Montgomery, and Bucks counties – three major suburban counties that border Philadelphia county – from 2021 to 2022, according to the Delaware Valley Journal.
In other words, the crime wave that started near the middle of 2020 appears to be moving out of the city and into the nearby suburbs. Larceny and auto thefts are seeing two of the biggest increases, the report wrote:
 
Source: thegatewaypundit.com
---
Q
Major Charges Dropped Against Sai Kandula – The East Asian Migrant Terrorist with Nazi Flag Who Tried to Ram White House and Take Over the Country
Last Monday night, one week ago, a young migrant from Chesterfield, Missouri drove a U-Haul truck and attempted to ram his way through a White House barrier. his plot failed and police arrested the young man in shorts.  Police investigators then pulled an apparent Nazi flag from a U-Haul truck after the crash near the White House and laid it on the street for photographers.  It was a white supremacist attack!
Sai Varshith Kandula – a 19-year-old man from Chesterfield, Missouri, a suburb west of St. Louis was the terrorist.
And Sai is NOT a US citizen.
On Friday DC prosecutors dropped all of the serious charges against Sai Kandula who said he was attempting to overthrow the White House.
These are the same prosecutors who are sending Trump supporters to prison for several years for touching a metal sign Ray Epps was hurling at police.
BizPac Review reported:
Something extraordinary happened — prosecutors dropped every single charge, leaving Kandula with nothing but "a single count of depredation of property of the United States in excess of $1,000," the Post notes.Critics want to know why."I don't want to sound paranoid, but that seems like they're trying to hush this up," Mark Hemingway, the husband of conservative commentator Mollie Hemingway, tweeted.
So, why does the foreigner with the Nazi flag get a pass for ramming an entrance to the White House?
Source:  
It's something at least but I wouldn't get your hopes up… https://t.co/NW3QYNKOuL

— Gain of Fauci (@DschlopesIsBack) May 29, 2023
Rep.  (R-FL) says Governor DeSantis' team started contacting members of Congress and threatening to primary them if they endorsed @realDonaldTrump.
Is Michelle Obama going to replace Senator Feinstein to jumpstart a presidential run?
Is Michelle Obama going to replace Senator Feinstein to jumpstart a presidential run?
What are the odds Gavin Newsom will replace Dianne Feinstein with Michelle Obama to start Obama's real return to the White House?  Barack Hussein Obama wants to finish off the country with a fraudulent fourth term with Michelle as the 'president', starting her run by being appointed to replace Dianne Feinstein.
Michelle Obama made a rather odd and disturbingly familiar statement in an interview with Gayle King on "CBS Mornings" back on Apr 20, 2023. Colion Noir, referenced this in one of his videos: Michelle Obama Says We're The Only Country With Unfettered Access To Guns & It's Not A Good Thing
During one point in the original interview, marked on the timeline as the most replayed, she references their issues with our common-sense civil right of self-defense, parroting the tired old line 'enough is enough' saying:
"we wondered that throughout our entire presidency." 
Did you catch that? 'we wondered that throughout our entire presidency.'
  Appointing Michelle as senator as a launching platform for the presidency might be just what Barack Hussein is looking for.
Then there's the practical side that the Obamas don't have a residence in the People's Republic of California. But when have they cared about abiding by the law anyway?  Besides, all they have to do is pitch a tent somewhere and they'll suddenly be residents, just like all of the other illegal invaders.
Source: americanthinker.com
The talk won't stop that Hillary Clinton may run for the Senate in 2000–from New York, a state where she has never lived. Is that allowed? Does it ever happen?
Short answer: yes. The Constitution says only that a senator must be 1) 30 years old; 2) a U.S. citizen for nine years; and 3) "an Inhabitant of that State for which he shall be chosen." The Supreme Court has ruled that the states must accept as an "inhabitant" anyone who has lived in the state for 30 days before the election. New York, though, is especially lax on the residency requirement
Filling vacancies by gubernatorial appointment through the next election[edit]
   An appointed senator may serve out the balance of the term or until after the next statewide general election.[2]
Feinstein's current term isn't up until 2024, so should her seat become vacant before then, it would be up to Gov. Gavin Newsom, a fellow Democrat, to appoint a temporary replacement. Newsom, like most governors, would have no restrictions on whom he could appoint – other than the constitutional age, citizenship and residency requirements that apply to all senators.