Trump Prepared For Election Interference, Think CISA, Judgement Day – Ep. 3130
Podcast: Download (Duration: 1:24:07 — 37.1MB)
Watch The X22 Report On Video
The entire ESG green new deal scoring system is falling apart. Everything the [WEF] has told us is not true. The economic is breaking down and now Fitch has downgraded the US. This is the second time under the Obama administration that this happened. The fiat currency is in trouble and the people are seeing it happen in real time. The [DS] will push every indictment against Trump, Trump is the bait. The indictments will allow Trump to produce and introduce evidence legally. Trump has prepared for election interference, he allowed it to happen in 2020 but in 2024 he had plans in place to make sure the elections are secure and transparent. The people's voice will be heard and judgement day is fast approaching.
---
Economy
Companies with good ESG scores pollute as much as low-rated rivals
 "ESG ratings have little to no relation to carbon intensity, even when considering only the environmental pillar of these ratings," said Felix Goltz, research director at Scientific Beta. "It doesn't seem that people have actually looked at [the correlations].
They are surprisingly low." "The carbon intensity reduction of green [ie low carbon intensity] portfolios can be effectively cancelled out by adding ESG objectives."
The findings come amid strong demand for ESG investment, with "sustainable" funds globally attracting net inflows of $49bn in the first half of this year, according to Morningstar, while the rest of the fund industry saw outflows of $9bn. Goltz and his colleagues looked at 25 different ESG scores from three major providers: Moody's, MSCI and Refinitiv.
They found that 92 per cent of the reduction in carbon intensity that investors gain by solely weighting stocks for their carbon intensity is lost when ESG scores are added as a partial weight determinant. Even just using environmental scores, rather than the whole panoply of ESG, "leads to a substantial deterioration in green performance", they found.
Worse still, mixing social or governance ratings with carbon intensity typically creates portfolios than are less green than the comparable market capitalisation-weighted index, the researchers noted.
"On average, social and governance scores more than completely reversed the carbon reduction objective," Goltz said. He offered a simple explanation for this, namely that "the correlation between ESG scores and carbon intensity is close to zero [at 4 per cent]. The two objectives are unrelated and are therefore hard for investors to simultaneously achieve."
Source: financialtimes.com
JetBlue Airways Corp. is the latest to slash its full-year profit forecast over signs of sliding US travel demand:
"We are updating our full-year earnings outlook to reflect near-term headwinds related to the termination of the NEA, a challenging operating environment in the northeast and a greater than expected shift of pent-up Covid demand to long-haul international markets which is pressuring demand for domestic travel during the peak summer travel period," President/COO Joanna Geraghty wrote in a statement. 
  "The current revenue environment where domestic fares are trending lower is driving the big reduction in earnings expectations."
According to tech firm Bloomberg Second Measure, which tracked credit and debit card transactions made with airline carriers, such as Delta Air Lines, American Airlines, United Airlines, Southwest Airlines, Alaska Airlines, and JetBlue, card data for the second quarter showed a decline across all carriers tracked for the first time since Covid.
source: zerohedge.com
Tighter interest rates could lead to a spike in credit card defaults for young adults, Moody's has said.

— unusual_whales (@unusual_whales) August 2, 2023
Institutional investors may control 40% of U.S. single-family rental homes by 2030, according to MetLife Investment Management.

— unusual_whales (@unusual_whales) August 1, 2023
The report found that 38 per cent of Chinese buyers purchased their property as a holiday home or to rent out, while 30 per cent used it as their primary residence.
"Only about one in every 10 Chinese buyers is purchasing purely as an investment, which is a big change from the mid-2010s, when wealthy Chinese consumers looked to diversify their wealth out of China," said Ansari.
"In 2023, the typical Chinese buyer is no longer an offshore investor but is on their way towards becoming an American resident and citizen."
 Source:  scmp.com 
JUST IN – South Africa says the forthcoming BRICS summit will mark a significant change in the global order, hints expansion — Bloomberg

— Disclose.tv (@disclosetv) August 2, 2023
In 1971, global debt was a "mere" $4 trillion.

In 2023 global debt is $325T excluding derivatives. How much longer can this debt bubble go? 🚨 pic.twitter.com/jJbSMdWH7h

— Wall Street Silver (@WallStreetSilv) August 2, 2023
Yesterday, Fitch Ratings downgraded the United States "Long-Term Foreign-Currency Issuer Default Rating (IDR) from AAA to AA+.
From Fitch Ratings:
Ratings Downgrade: The rating downgrade of the United States reflects the expected fiscal deterioration over the next three years, a high and growing general government debt burden, and the erosion of governance relative to 'AA' and 'AAA' rated peers over the last two decades that has manifested in repeated debt limit standoffs and last-minute resolutions.
The report went on to state an "Erosion in Governance" was also among contributing factors.  Specifically, a "steady deterioration in standards of governance over the last 20 years, including on fiscal and debt matters, notwithstanding the June bipartisan agreement to suspend the debt limit until January 2025."  A lack of a "medium-term fiscal framework" and "complex budgeting process" were also attributed.
source: thegatewaypundit.com
FLASHBACK
Source: nbcnews.com
Collapse is never a sudden occurrence; it is an outcome of gradual erosion over time. A weakening that takes place almost invisible to those who pass through the construct, until eventually, at an uneventful time in the mechanics of history, the process gives way.
In the bigger picture, this is a self-fulfilling prophecy driven by the latest focus on unsustainable economic policy, aka The Green New Deal. The efforts of the fiscal, monetary and economic policy are all aligned to shrink the U.S. economy, thereby creating the era of "sustainable energy" a possibility. Unfortunately, this is akin to a household intentionally shrinking their income while at the same time taking on credit card debt. The process itself is not sustainable.
  
What do Barack Obama and Joe Biden have in common.  They were both in office, executing an identical economic, fiscal and monetary policy, when the USA credit was downgraded.
Source: conservativetreehouse.com
Biden administration officials shared their disagreement with Fitch ahead of an announcement on Tuesday, officials tell reporters: BBG

Biden threatened to withhold $1 billion in aid to Fitch if Bidenomics was downgraded?

— zerohedge (@zerohedge) August 1, 2023
Financial Events in 2023 So Far:

1. Mortgage rates pass 2008 highs at 7.2%

2. Credit card debt set to hit $1 trillion for first time ever

3. Regional bank crisis leads to 2nd and 3rd largest bank collapses in history

4. 30+ events mark a move away from the US Dollar

5. Fed…

— The Kobeissi Letter (@KobeissiLetter) August 2, 2023
5. Fed raises interest rates to highest level since 2001
6. Debt ceiling crisis nearly leads to US default
7. US sees most bankruptcies since 2020 lockdown
8. Interest expense on US debt set to cross $1 trillion annually
9. Fitch downgrades US credit rating for first time since 2011 Yet, the S&P 500 is up an incredible 700 points this year.
Is this the most resilient stock market in history?
---
Political/Rights
Is Fox News Losing Trust With Conservatives?

Since the departure of popular host Tucker Carlson in April, Fox News is now rated the most trusted cable news network by only a third of conservative voters.

More At Rasmussen Reports: https://t.co/HubIBJ4cqQ pic.twitter.com/Qv0DNRCD1G

— Rasmussen Reports (@Rasmussen_Poll) August 2, 2023
Liberals and the media are out here making it sound like a wild ass conspiracy theory that Joe and Hunter Biden could have taken bribes. Meanwhile, the heads of both the CEFC and Burisma, their "business partners", have both been indicted for…bribery. pic.twitter.com/BCMIk2EKbn

— Truth Ninja (@TruthNinja316) August 2, 2023
The Biden "illusion of access" apparently includes:

◾️Then-VP Joe Biden talking with Hunter's shady foreign business associates 20+ times

◾️Letter of recommendation from VP Biden for Hunter's Chinese business associate's daughter

◾️Dinners at Café Milano with the VP

◾️Help… https://t.co/ap5qn6Y5s6

— Oversight Committee (@GOPoversight) August 1, 2023
  Help from D.C. regarding a Ukrainian prosecutor investigating Burisma 
Coffee with then-VP Biden in Beijing
The proof –

2015 Burisma email to Hunter Biden concerning their "final goal", the "true purpose" of their "joint efforts":

Targeting "US policy-makers" to "close down for any cases/pursuits against" Burisma's owner in Ukraine. https://t.co/EnmA8Ylw28 pic.twitter.com/TUIH5aUNeR

— Techno Fog (@Techno_Fog) August 1, 2023
GOP Voters Only – May 2023

75% think Biden impeachment std has been met

70% say Biden impeachment should begin

39% think their party is likely to do it

Impeach Biden? Most Voters Don't Expect It – https://t.co/AmBzwql1Zg https://t.co/kfjnSVlg1Y

— Rasmussen Reports (@Rasmussen_Poll) August 2, 2023
Migrants have taken over the streets of Manhattan. Mayor Eric Adams campaigned on keeping NYC a sanctuary city for migrants. pic.twitter.com/v1l3FtYR7T

— Libs of TikTok (@libsoftiktok) July 31, 2023
Watertown, Wisconsin – A young street preacher was arrested on Saturday after reading the Bible on a sidewalk according to a local report.
Marcus Schroeder, the young man in question, was protesting an all ages (meaning children were allowed) drag event in Watertown, Wisconsin with more than 200 individuals from various groups.
The Republic Sentinel reported the protest was organized by members of the Mercy Seat Christian Church in Brookfield, Wisconsin. Schroeder is a member of the church.
A Twitter user captured video showing Schroeder, who is wearing a t-shirt with the words "WARRIORS FOR CHRIST," being approached by overzealous cops while he was quoting scripture. One cop grabs Schroeder's microphone before he finishes speaking.
🚨BREAKING: Young man arrested for sharing the Bible on a public sidewalk

Blatant violation of the 1st amendment of The Constitution. Every one of those cops should be fired and sued. pic.twitter.com/ef8zBXSf5c

— TONY™️ (@TONYxTWO) August 1, 2023
Source: thegatewaypundit.com
Federal officials announced  that the FBI found 200 victims of sex trafficking and arrested 126 suspects of child sexual exploitation and human trafficking offenses and another 68 suspects of trafficking during a two-week child exploitation operation in July, known as "Operation Cross County."
Over the two-week operation in July, the FBI and its partners identified 59 minor victims of child sex trafficking and child sexual exploitation offenses. They also located 59 actively missing children.
"Sex traffickers exploit and endanger some of the most vulnerable members of our society and cause their victims unimaginable harm," Attorney General Merrick B. Garland said in a statement.
But I was reliably informed by the media that child sex trafficking is a QAnon conspiracy… https://t.co/1lYHpTdbB2 pic.twitter.com/aDuWfbJjMd

— Libs of TikTok (@libsoftiktok) August 2, 2023
Source: thegatewaypundit.com
---
Geopolitical/Police State
BREAKING: Justin Trudeau and wife announce on Instagram that they are separating after 18 years of marriage.

Justin can now find his 2SLGBT+ soul mate for life.
🔥🔥🔥 pic.twitter.com/F6inSDVOGF

— Wall Street Silver (@WallStreetSilv) August 2, 2023
---
War
---
Cyber Attacks
---
False Flags
Secretary of State Antony Blinken announced the launch of a "Global Health Security" office aimed at addressing problems exposed by the COVID-19 pandemic, but failed to mention the potential origins of the virus, in a press release on Tuesday.
The Bureau of Global Health Security and Diplomacy will "seamlessly integrate global health security as a core component of U.S. national security and foreign policy," according to Blinken's statement on Tuesday. Blinken noted that the COVID-19 pandemic exposed a "vital role" that the U.S. must play in pandemic prevention and mitigation in the future, but did not mention recent reports about the virus's potential origin in Wuhan, as reported by White Coat Waste Project.
"The Bureau's overarching mission is to fortify the global health security architecture to effectively prevent, detect, control, and respond to infectious diseases, including HIV/AIDS," reads Blinken's statement.
Blinken did not comment on the origin of the COVID-19 pandemic, despite recent revelations that the virus may have originated from a lab in Wuhan, according to the report from White Coat Waste Project. The "patient zero" of the COVID-19 project was likely a lab staffer at the Wuhan Institute of Virology, according to the report 
Source: dailycaller.com
COVID summer surge: These areas just saw hospitalizations triple
"We have had a summer wave of COVID for the last few summers and so it's not surprising to see an increase in COVID right now."
In two places in Texas, Navarro and Freestone counties, hospitalizations were up 250% in a single week – meaning they more than tripled. Fourteen new people were admitted in the past week, but because of their relatively small populations, that's a "high" rate of people going to the hospital, according to the CDC classification.
Other areas of concern are:
Southeast Texas (Presidio, Brewster and Jeff Davis counties): hospitalizations up 100% in one week
Northeastern Oregon (Wallowa, Union and Baker counties)
Central Oklahoma (Seminole, Hughes, Pontotoc and Coal counties): hospitalizations jumped 450%
Hawaii County: hospitalizations up 64%
Southern Nebraska (Adams, Clay, Webster and Nuckolls counties): hospitalizations up 125%
Mohave County, Arizona: hospitalizations elevated, but dropping week over week
Colquitt County, Georgia: hospitalizations up 67%
Nationwide, there were an additional 8,035 people admitted to the hospital with COVID-19, the CDC reports. This is the biggest spike in COVID hospitalizations since last winter, according to The Hill.
Source: thehill.com
---
Q
Democrat Michigan AG Dana Nessel and former GOP AG candidate and election integrity expert Matthew DePerno
Far left Michigan Attorney General Dana Nessel on Tuesday charged her former Republican foe Attorney Matthew DePerno for daring to look at a Dominion voting machine following the 2020 presidential election.
This is now against the law in Democrat-run Michigan.
Nessel previously appointed a special counsel to investigate her Republican opponent Deperno just weeks before the general election.
Nessel has made threats against Matthew DePerno since last year before the midterm elections.
MLive reported:
 Source: thegatewaypundit.com
Jack Smith Admits Making False Claim to Court in Trump Case
Special Counsel Jack Smith's team made a startling admission in its case against former President Donald Trump, acknowledging in a new court filing that it failed to turn over all evidence to Mr. Trump's legal team as required by law while falsely claiming it had.
 C
Source: thefederalist.com
The judge in the Trump J6 case – an Obama appointee and donor – worked at the same law firm as Hunter Biden.
This is the level of contempt they have for the Constitution, the rule of law – and YOU.
Basically, Special Counsel Jack Smith just dusted off the J6 Committee Report and slapped his name on it. He might as well have made Liz Cheney his deputy prosecutor

— Paul Sperry (@paulsperry_) August 2, 2023
President Trump was indicted along with six co-conspirators.
There are SIX unnamed co-conspirators!
CNN named five co-conspirators that were leaked to them from the DOJ.
Trump's co-conspirators, according to the indictment reviewed by The Gateway Pundit:
Rudy Giuliani – Co-conspirator 1, an attorney who was willing to spread knowingly false claims and pursue strategies that the Defendant's 2020 re-election campaign attorneys would not

John Eastman – Co-conspirator 2, an attorney who devised and attempted to implement a strategy to leverage the Vice President's ceremonial role overseeing the certification proceeding to obstruct the certification of the presidential election.

Sidney Powell – Co-conspirator 3, an attorney whose unfounded claims of election fraud the Defendant privately acknowledged to others sounded "crazy." Nonetheless, the Defendant embraced and publicly amplified Co-Conspirator 3's disinformation

Jeffrey Clark – Co-conspirator 4, a Justice Department official who worked on civil matters and who, with the Defendant, attempted to use the Justice Department to open sham election crime investigations and influence state legislatures with knowingly false claims of election fraud.

Kenneth Chesebro – Co-conspirator 5, an attorney who assisted in devising and attempting to implement a plan to submit fraudulent sales of presidential electors to obstruct the certification proceeding.

Co-conspirator 6, a political consultant who helped implement a plan to submit fraudulent slates of presidential electors to obstruct the certification proceeding.
Former President Donald Trump says he could face a combined total of 561 years in prison from the left's witch hunts.
"There's only ONE MESSAGE someone can send by trying to throw you in jail for 6 lifetimes, and that's FEAR," the email continued. "The fear that if you vote for the ONLY candidate who puts you FIRST, you too could be harassed, indicted, and even ARRESTED by the current Marxist regime in Washington."
The email continued, "Because these endless witch hunts and indictments aren't really about me, they're about YOU having a voice in your own country. I'm just standing in the Left's way – and I always will."
"Rest assured, Patriot, if there's ONE thing I'm willing to risk my freedom for, it's YOUR FREEDOM," Trump wrote. "But while the Democrats continue to send America barreling towards tyranny, I ask that YOU peacefully stand with me during these dark times – as one UNITED Republican Party – and PROVE that we will NEVER SURRENDER the country we hold so dear."
Why didn't they bring this ridiculous case 2.5 years ago? They wanted it right in the middle of my campaign, that's why!
Bc Patriots are in control— & the @FCC
Equal Time (Opportunities) requirement, along with the revised definition of "legally qualified candidate for public office", didn't pass until FEBRUARY & MARCH OF 2022.
@realDonaldTrump is BRILLIANT.
@X22Report @justhuman @BrianCates
Karma Patriot@karmapatriot
Why does @realDonaldTrump keep saying 2.5 years?!
That would be Feb 1, 2021……trying to figure out the significance of that date.
@CatPause mentioned a "speedy trial"— wondering if it ties back to the Jan 6 televised hearing, #EqualTime for political candidates & timing of Trump's "officially" being considered a candidate??
@BrianCates & I collaborated on a few Equal Time digs— might need to re-visit them 😉
I feel badly for Mike Pence, who is attracting no crowds, enthusiasm, or loyalty from people who, as a member of the Trump Administration, should be loving him. He didn't fight against Election Fraud, which we will now be easily able to prove based on the most recent Fake Indictment & information which will have to be made available to us, finally – a really BIG deal. The V.P. had power that Mike didn't understand, but after the Election, the RINOS & Dems changed the law, taking that power away!
 Obama, at a private lunch with President Biden earlier this summer, voiced concern about Donald Trump's political strengths — including an intensely loyal following, a Trump-friendly conservative media ecosystem and a polarized country — underlining his worry that Trump could be a more formidable candidate than many Democrats realize.

Recent polling suggests Trump has a significant lead over his GOP rivals and that he and Biden are essentially tied in a hypothetical rematch.
Source: wapo.com
Jack Smith's claim of no hacked election systems 'could backfire'
  Jack Smith's claims in his most recent indictment of President Donald Trump is one in which he alleges Trump "knew" his claims of election fraud were wrong and he pushed them anyway.
Smith claimed, "The Department of Homeland Security's Cybersecurity and Infrastructure Security Agency ('CISA') – whose existence the defendant signed into law to protect the nation's cybersecurity infrastructure from attack – joined an official multi-agency statement that there was no evidence any voting system had been compromised and that declared the 2020 election 'the most secure in American history.'
 
"Days later, after the CISA director – whom the defendant had appointed – announced publicly that election security experts were in agreement that claims of computer-based election fraud were unsubstantiated, the defendant fired him."
But Smith may have set himself up to be proven false.
A report from Just the News documented there has been a federal indictment accusing a pair of Iranian hackers of successfully breaking into a state elections computer system.
And they are charged with stealing voter data and using that to intimidate Republican lawmakers.
 The report said it is Seyyed Mohammad Hosein Musa Kazemi, 24, and Sajjad Kashian, 27, who were charged, more than a year ago, with "obtaining confidential U.S. voter information, sending threatening emails to intimidate voters, and disseminating a video with disinformation about election vulnerabilities."
He even cited the CISA.
Just the News said, "While the original CISA statement may be sound in terms of the evidence it had at the time, the example of the Iranians serves to undercut the premise that no such evidence existed. Moreover, it certainly undercuts claims that Trump knowingly pursued false claims 'that there had been outcome-determinative fraud in the 2020 presidential election.'"
 
Source:wnd.com
Oct 14, 2020 1:35:50 PM EDT
Cyber Threats to Voting Processes Could Slow But Not Prevent Voting The Federal Bureau of Investigation (FBI) and the Cybersecurity and Infrastructure Security Agency (CISA) are issuing this announcement to inform the public that attempts by cyber actors to compromise election infrastructure could slow but not prevent voting.
The FBI and CISA have not identified any threats, to date, capable of preventing Americans from voting or changing vote tallies for the 2020 Elections. Any attempts tracked by FBI and CISA have remained localized and were blocked, minimal, or easily mitigated. The FBI and CISA have no reporting to suggest cyber activity has prevented a registered voter from casting a ballot, compromised the integrity of any ballots cast, or affected the accuracy of voter registration information.
However, even if actors did achieve such an impact, the public should be aware that election officials have multiple safeguards and plans in place— such as provisional ballots to ensure registered voters can cast ballots, paper backups, and backup pollbooks—to limit the impact and recover from a cyber incident with minimal disruption to voting.
The FBI and CISA continue to assess that attempts to manipulate votes at scale would be difficult to conduct undetected. Nevertheless, cyber actors continue attempts against election systems that register voters or house voter registration information, manage non-voting election processes, or provide unofficial election night reporting. These attempts could render these systems temporarily inaccessible to election officials, which could slow, but would not prevent, voting or the reporting of results.
The FBI and CISA will continue to quickly respond to potential threats, provide recommendations to harden election infrastructure, notify stakeholders of threats and intrusion activity, and impose risks and consequences on cyber actors seeking to threaten US elections.
Read both carefully.
Q
Nov 12, 2020 10:20:17 PM EST
Shall we play a game? [N]othing [C]an [S]top [W]hat [I]s [C]oming NCSWIC
Who stepped down today [forced]?
More coming?
Why is this relevant?
How do you 'show' the public the truth?
How do you 'safeguard' US elections post-POTUS?
How do you 'remove' foreign interference and corruption and install US-owned voter ID law(s) and other safeguards?
It had to be this way.
Sometimes you must walk through the darkness before you see the light.
Q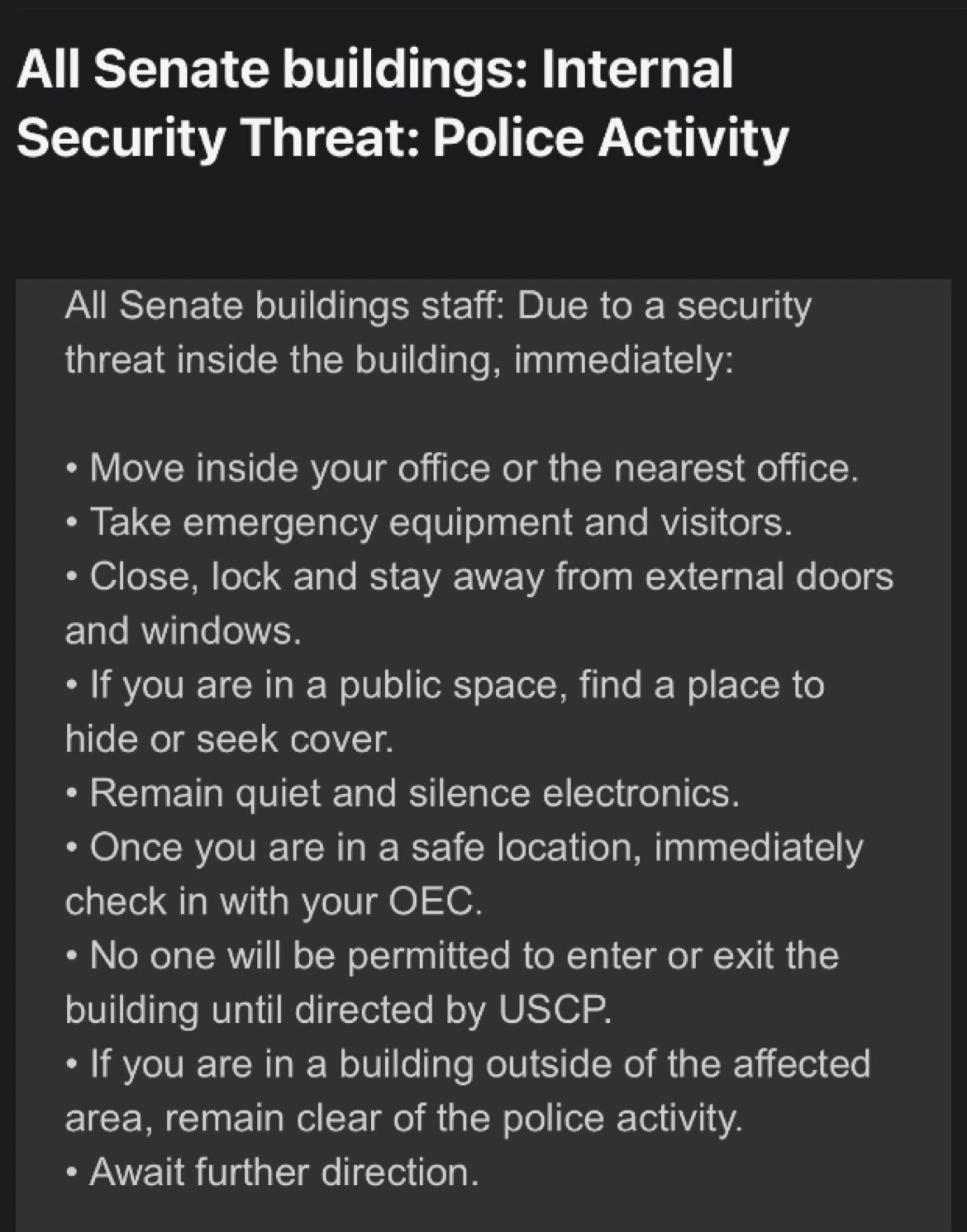 Goes without saying that nobody in MAGA should engage in violence after Trump's indictment Deep State & media *want* someone to act out so they can demonize 74 million Americans even further & unleash hell on us Save that anger for the 2024 election & let's overwhelm the fraud
TAKE A LISTEN