18 U.S. Code § 2385, Advocating Overthrow Of Government,It's Going To Be Biblical – Ep. 2641
Watch The X22 Report On Video
Trump was right again, JP Morgan put out a report and say that gas might hit 10 dollars a gallon. Pete Buttigieg wants everyone to by election because of rising fuel costs, but the electrical plants are driven by coal and natural gas. The [CB] bank narrative is falling apart. The states push back on the Great Reset and Green New deal. The [DS] is now completely exposed, they are trapped and trapped animals become desperate. This is what we are witnessing, Trump wanted these people exposed, he wanted the people to see the true nature and who they really are and how evil they are. This is what people are witnessing now. Everything they are trying to do is backfiring and people are seeing their evil dictates. The [DS] has overthrown the government of the US, using election fraud, fake news and big tech. Nothing can stop this, this is going to be biblical.
---
Economy
---
Political/Rights
Dr. Mandy Cohen, the secretary of North Carolina's Department of Health and Human Services, will step down from her role after five years of service to the state. 
North Carolina Gov. Roy Cooper (D) made the announcement during a news conference on Tuesday, thanking Cohen for her 'extraordinary leadership" during her tenure with the health department.
Source: thehill.com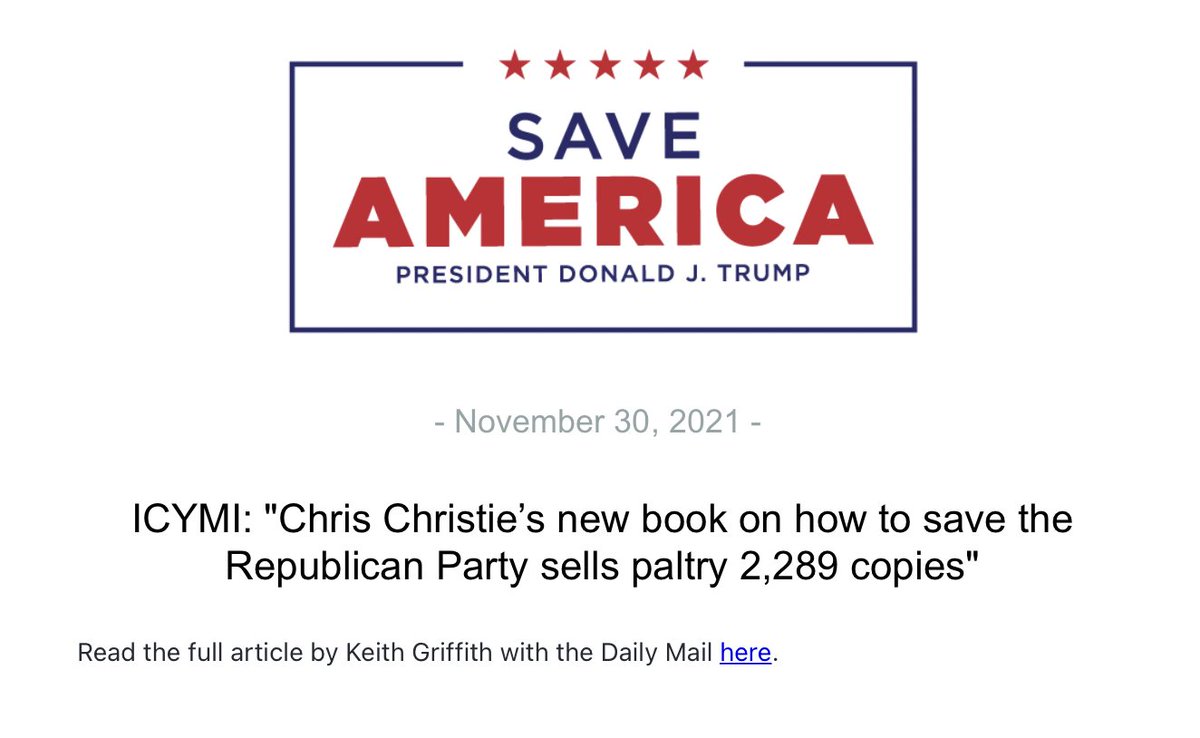 White elephant! Chris Christie's new book on how to 'save' the Republican Party sells paltry 2,289 copies during its first week on shelves despite huge media blitz by ex-NJ governor
BookScan data reveals meager sales for Christie's new book, Republican Rescue
Former New Jersey governor has launched huge media blitz touting his book
It contains a prescription for overhauling Republican Party and dumping Trump
But in its first week in stores, the book has sold just 2,289 copies
Book industry newsletter calls it a 'colossal publishing flop' for Christie
Source: dailymail.co.uk
 Chris Cuomo indefinite suspension
They said the same thing about Toobin as well. CNN learned from the NFL that an "indefinite suspension" just means "until the media frenzy dies down a bit"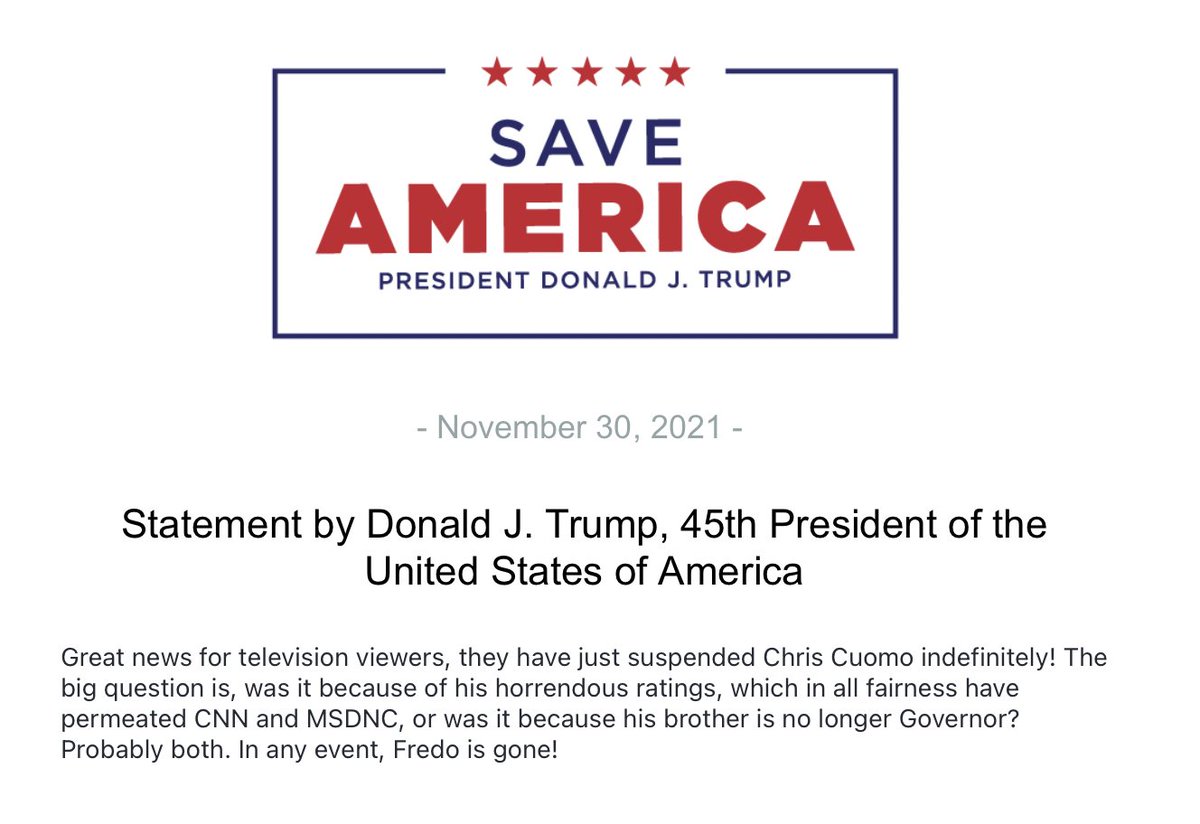 Chris Cuomo helped his brother cover up his role in the deaths of thousands of elderly NYers. And no one at CNN had a problem with it.

— David Harsanyi (@davidharsanyi) November 30, 2021
Within the last 24 hours
1) Ghislaine Maxwell trial started
2) CNN host Chris Cuomo was exposed for using his confidential sources to compile information on sexual-abuse accusers of his Governor brother, Andrew Cuomo
3) Jack Dorsey resigns as Twitter CEO
And just like that…
4) Twitter bans the sharing of private media, such as images or videos of private individuals, without their consent
---
Geopolitical/Police State
---
False Flags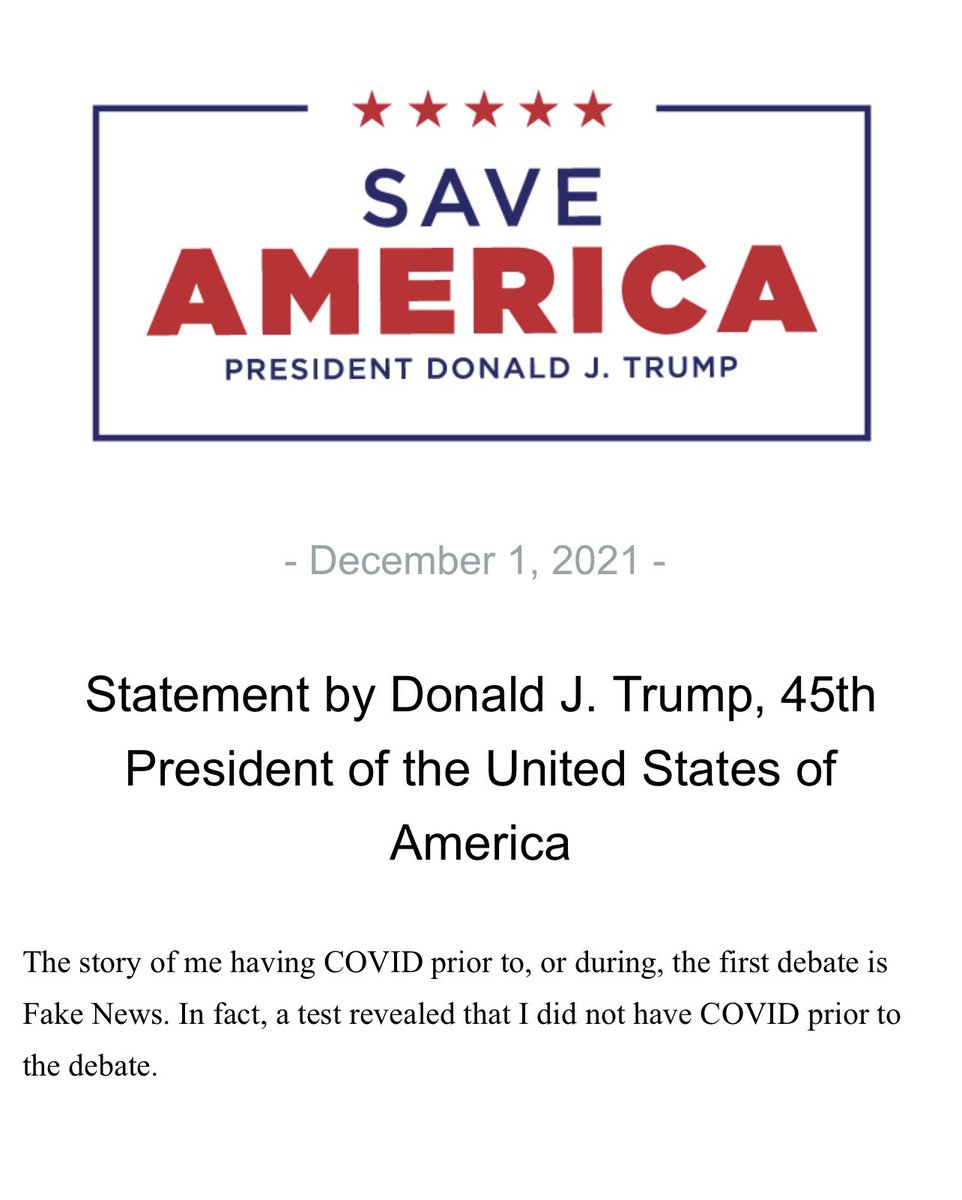 ---
Q
EXCLUSIVE: CNN, ABC, and more than a dozen media companies file legal brief JOINING Steve Bannon's bid to lift the DOJ's order stopping him sharing 1,000 files in his contempt of Congress case
Prosecutors are seeking a protective order that would prohibit Bannon or his team from disclosing materials from the case
Justice Department says prosecutors have handed over grand jury materials, interviews, and Jan. 6th Committee emails totaling more than 1,000 pages
Media groups have submitted a motion arguing on Bannon's side 
The press group argues that the government's proposed order would violate the First Amendment 
The Feds argued in their own motion Sunday that Bannon is seeking to 'try this case in the media rather than in court'
Bannon was indicted this month and charged with contempt of Congress after he failed to comply with a subpoena from the House Jan. 6th committee 
Joining in the filing are CNN, ABC, NBC, the New York Times, and the Washington Post 
Source: dailymail.co.uk
3638
Archive Bread/Post Links: 20 / 20
Direct Link: 20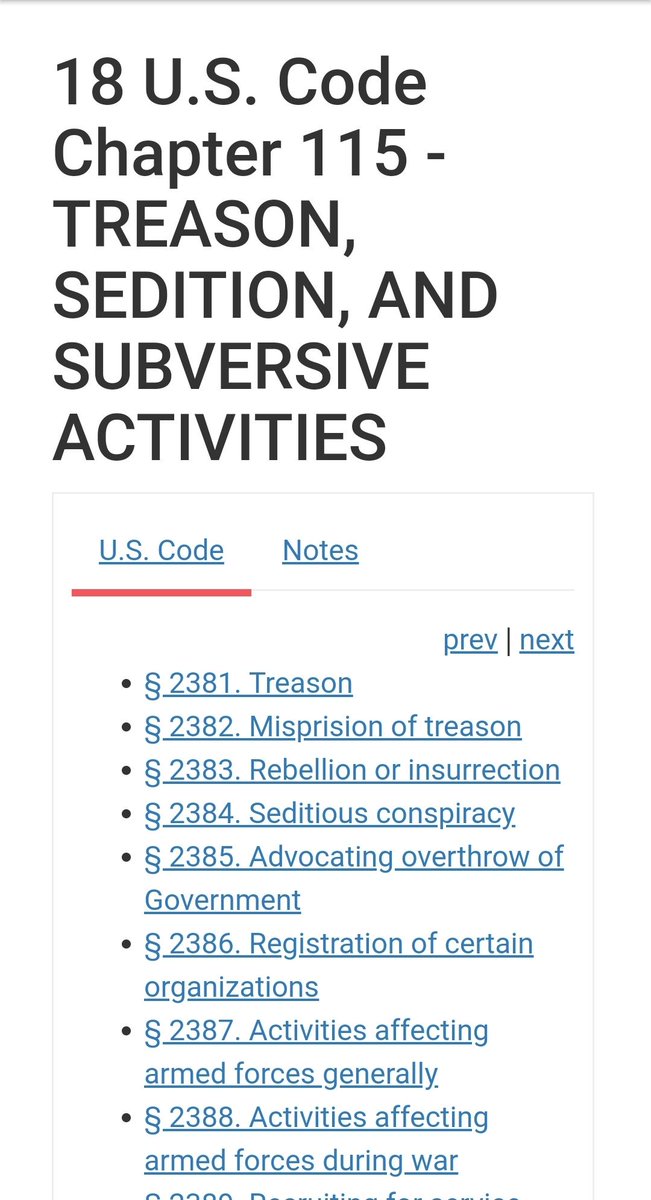 3649
Archive Bread/Post Links: 0 / 90
Direct Link: 90