All Three Movies Playing At The Same Time, Justice Marker, Comms Blackout – Ep. 2640
Watch The X22 Report On Video
Consumer confidence falls to a 9 month low. Holiday sales are way down for the first time going way back, even cyber Monday sales are down. The majority of the people are rejecting build back better plan. The [CB] is continually trying to put people in certain positions. Trump let's everyone know that the country is being destroyed. The [DS] is panicking, they know nothing will stop what coming. Twitter begins the communication blackout and will suspend anyone if they post a pic without on consent, getting ready for the purge. The Maxwell trial is in full swing and the fake news is distracting the people making them think Trump is involved withe Epstein, this will backfire on them like the Russia hoax. The election fraud is being presented in multiple states, this is not going to go well for the [DS]. All three movies are playing at the same time, Justice marker.
---
Economy
It's been a rough week for Biden's economy.  Christmas sales are down from last year as Black Friday and Cyber Monday sales fall.
According to CNBC, Black Friday was a dark day for retailers.
Source: thegatewaypundit.com
Most Americans oppose President Biden's radical $1.7 trillion Build Back Better plan, which Senate Majority Leader Chuck Schumer (D-NY) hopes to pass before Christmas, a Rasmussen Reports survey released Monday found.
"The House of Representatives has passed a $2-trillion spending package to fund President Joe Biden's 'Build Back Better' agenda, and now the Senate is considering the legislation. Do you support or oppose this legislation?" the survey asked respondents.

 

Overall, 51 percent indicated opposition to the nearly $2 trillion agenda. Of those, 40 percent said they "strongly" oppose it. Forty-three percent, however, indicated support, but of those, 27 percent "strongly" support it.

 
Source: breitbart.com
It appears that for the White House, regulating consumer finance (i.e., complaints about credit card rates) and regulating bank holding companies, shadow banks and hedge funds is more or less the same because moments ago the WSJ reported that President Biden is considering Richard Cordray, the first director of the Consumer Financial Protection Bureau and a longtime acolyte of Elizabeth Warren, to serve as the Fed's top banking regulator, citing people familiar with the matter.
As she has said previously, Warren likely won't vote to confirm Fed Chairman Jerome Powell for a second term at the Fed, now it's clear how Biden managed to secure Warren's tacit support before officially nominating Powell – whom Warren once denounced as "dangerous" – for a second term. The president was planning to throw her a major bone by nominating her pick to one of the most important regulatory posts in the country.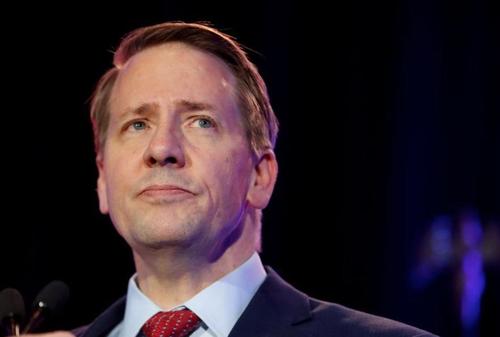 Source: zerohedge.com
Source: foxnews.com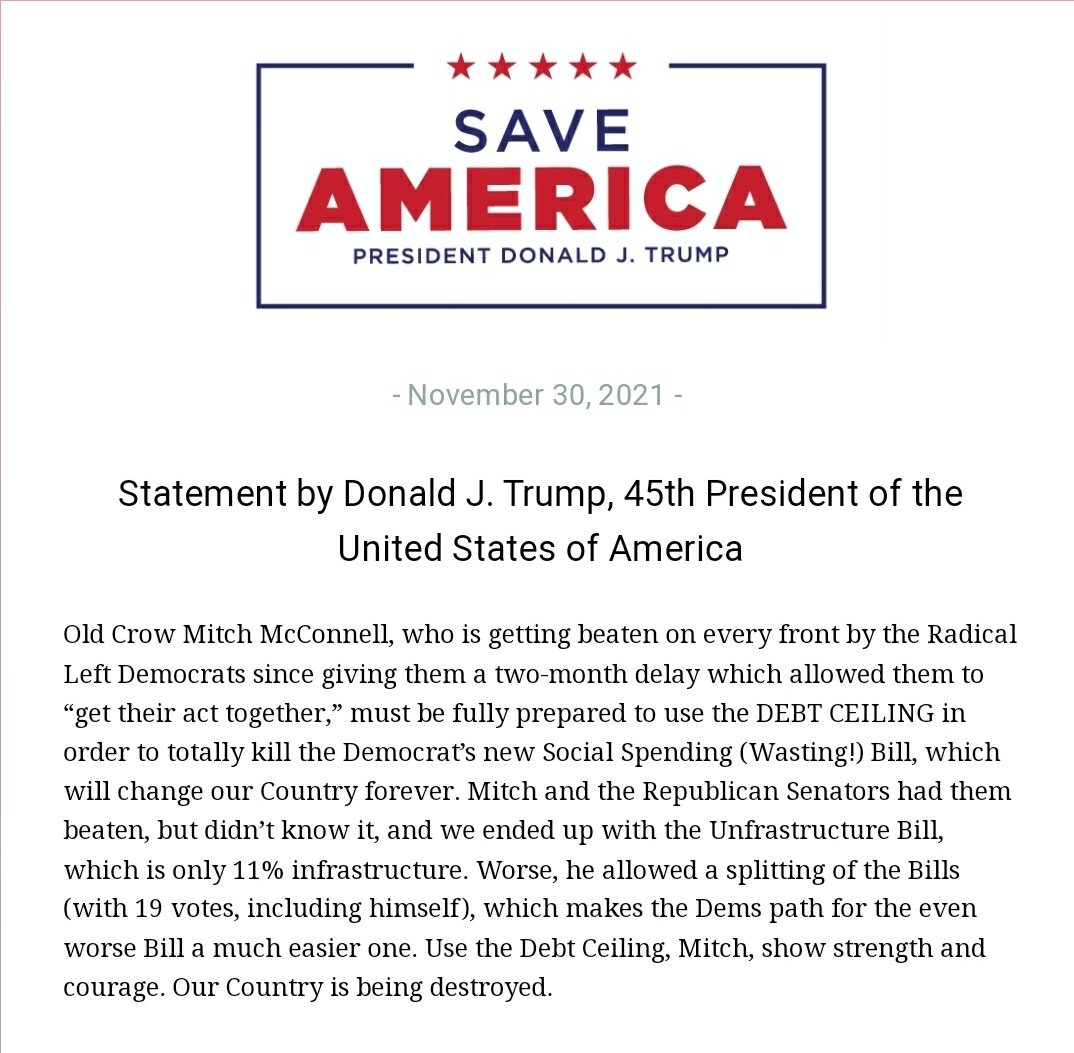 ---
Political/Rights
Suozzi joined the ten Democrats who announced they are retiring from public office after the current term, which expires in January 2023: Reps. Filemon Vela (D-TX) and Ann Kirkpatrick (D-AZ) announced their retirements in March; Rep. Cheri Bustos (D-IL), the former Democratic Congressional Campaign Committee (DCCC) Chairwoman, announced she would not seek reelection in April; scandal-ridden Rep. Ron Kind (D-WI) announced he would be retiring in August; House Budget Committee Chairman Rep. John Yarmuth (D-KY) announced, along with longtime Reps. David Price (D-NC) and Mike Doyle (D-PA), they would both not be seeking reelection in October; Rep. Jackie Speier (D-CA) announced, along with longtime Rep. G.K. Butterfield (D-NC) and House Science, Space, and Technology Committee Chairwoman Rep. Eddie Bernice Johnson (D-TX) , they would both not seek reelection in November.
243
Q
!ITPb.qbhqo
12/01/2017 00:17:43
 ID: fbc52d
Archive Bread/Post Links: 16943 / 17359
Direct Link: 17359
A federal judge will hear oral arguments in Massie v Pelosi on Dec. 2nd. @RepMTG & @RepRalphNorman are co-litigants in this landmark case. Among other claims, we contend @SpeakerPelosi violated the Constitution when she reduced our salaries as punishment for us not wearing masks. pic.twitter.com/kfWZoOi7RI

— Thomas Massie (@RepThomasMassie) November 30, 2021
 Chris Cuomo told investigators probing Andrew Cuomo, who was New York's governor at the time, that he tapped sources he developed in his media job after his brother was accused by a dozen women of sexual misconduct, including some sexual harassment and assault allegations.
Lindsey Boylan and Charlotte Bennett came forward in the winter to say Andrew Cuomo harassed them.
"Did you reach out to anyone to try to find out if there might be any other complainants?" Chris Cuomo was asked during a July 15 deposition.
"Yes," he said.
"Who did you reach out to?" an interviewer wondered.
"I would—when asked, I would reach out to sources, other journalists, to see if they had heard of anybody else coming out," the CNN host replied.
Melissa DeRosa, Andrew Cuomo's top aide, asked, he added.