Infiltration Instead Of Invasion, J6 Narrative Collapsing, Nobody Escapes This – Ep. 2642
Watch The X22 Report On Video
The [CB] pushed their Great Reset/Green New Deal plan via the pandemic, they put everything in motion to have a controlled economic collapse, now they are caught in their own plan. The people will hold the accountable, this will unite the people.The US was infiltrated from within instead of an invasion, the [DS] knew if they could not remove the weapons from the people they would lose. Everything the [DS] is now doing is exposing who and what they are, people are now seeing the infiltration and they are awake and the people are pushing back and removing those who are pushing the [DS] plan. The J6 narrative is falling apart, Bannon is now pushing discovery and wants all docs, the narrative is about to collapse, Trump already told us that it would be exposed just like the Russia hoax. Nobody escapes this, nobody.
---
Economy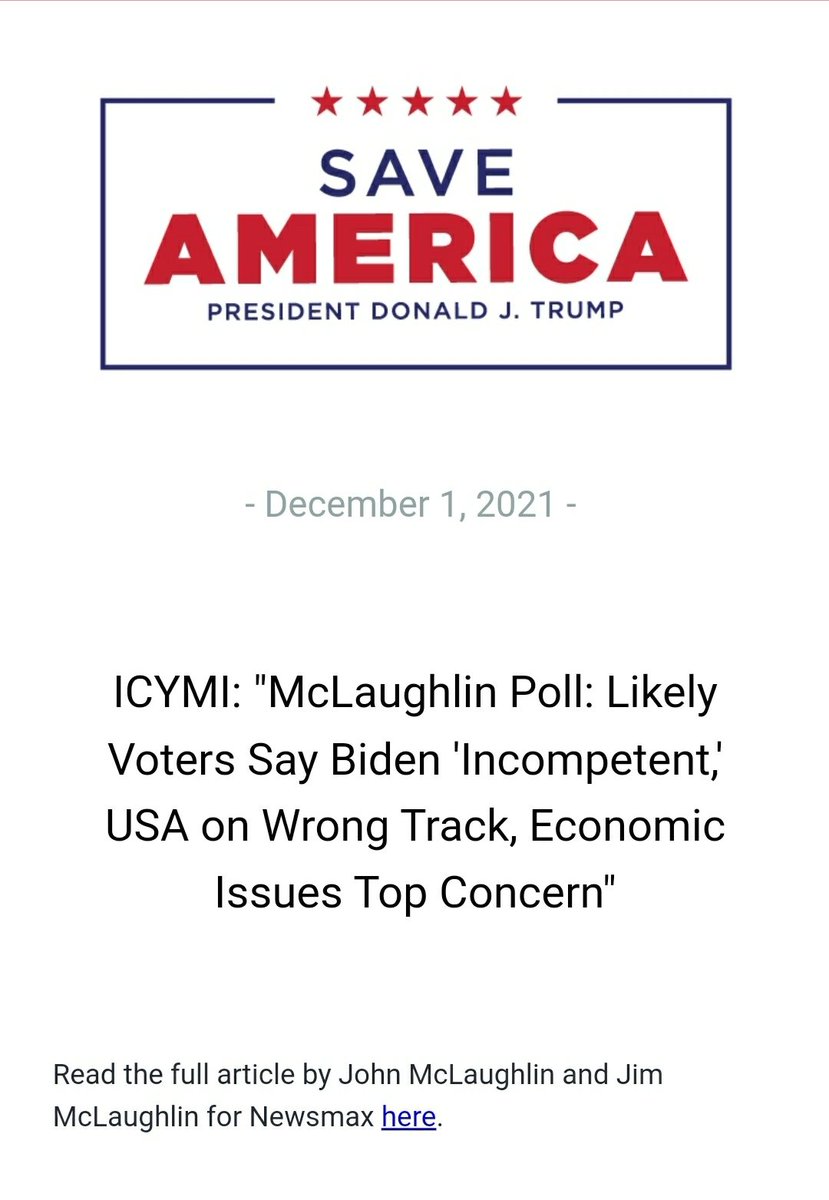 Yellen says cutting some tariffs on Chinese goods could ease price pressures
Democrats, Republicans in U.S. Congress reach deal in government shutdown talks
UP NEXT: DEBT CEILING
Congress faces another urgent deadline right on the heels of this one. The federal government is also approaching its $28.9 trillion borrowing limit, which the Treasury Department has estimated it could reach by Dec. 15. Failure to extend or lift the limit in time could trigger an economically catastrophic default.
The fact that the resolution extends funding into February suggested a victory for Republicans in closed-door negotiations. Democrats had pushed for a measure that would run into late January,

while Republicans demanded a longer timeline leaving spending at levels agreed to when Republican Donald Trump was president.
Source: reuters.com
 this isn't the debt ceiling. Also, they are "leaving the spending at levels agreed to when Trump was President"
---
Political/Rights
The bloodbath in the House continues for the Democratic Party, as yet another Congressmen is abandoning the Pelosi-led party ahead of the coming 2022 midterms reckoning.
"
The Democratic Rep. would be the nineteenth to abandon their seats ahead of an expected shellacking in the 2022 elections.
"
Source: beckernews.com
Former Austrian leader Sebastian Kurz, 35, says he's quitting politics
Austria's former chancellor, Sebastian Kurz, said he is quitting politics, two months after stepping down amid corruption allegations.
Austrian Chancellor Alexander Schallenberg said  he will step down once his conservative People's Party agrees on its next leader after Sebastian Kurz announced he was quitting the position earlier the same day.
"
Source: jpost.com
BREAKING: Andrew Cuomo is under federal investigation over sexually harassing 11 women
The US Department of Justice began the inquiry into the sexual harassment claims as part of its investigation over the disgraced Democrats handling of the COVID-19 pandemic.
 Embattled "Empire" actor Jussie Smollett was caught on surveillance video doing a "dry run" one day before his alleged hate crime attack, prosecutors said at his trial in Chicago Tuesday.
Prosecutors contend the footage confirms the actor faked the Jan. 29, 2019, alleged attack with Nigerian brothers Abimbola and Olabinjo Osundairo, who are expected to be key witnesses for the prosecution in the case.
Source: nypost.com
Video from inside taxi of Osundairo brother's on their way to meet Jussie Smollett night of reported attack..according to CPD@cbschicago pic.twitter.com/kYbUcoiwi5

— Charlie De Mar (@CharlieDeMar) June 24, 2019
You are so busted @JussieSmollett do not pass go, do not collect one more ounce of sympathy. Go directly to jail. You follow the men arrested, they love you. @EmpireWriters @EmpireFOX @Chicago_Police @FBIChicago #JussieSmollett pic.twitter.com/SSpbpdFbAY

— Rosie Memos (@almostjingo) February 15, 2019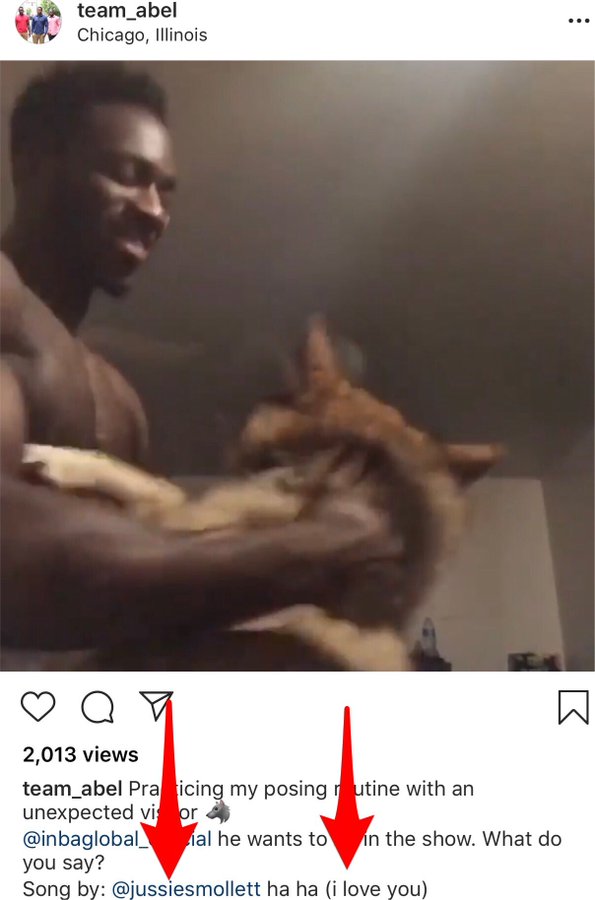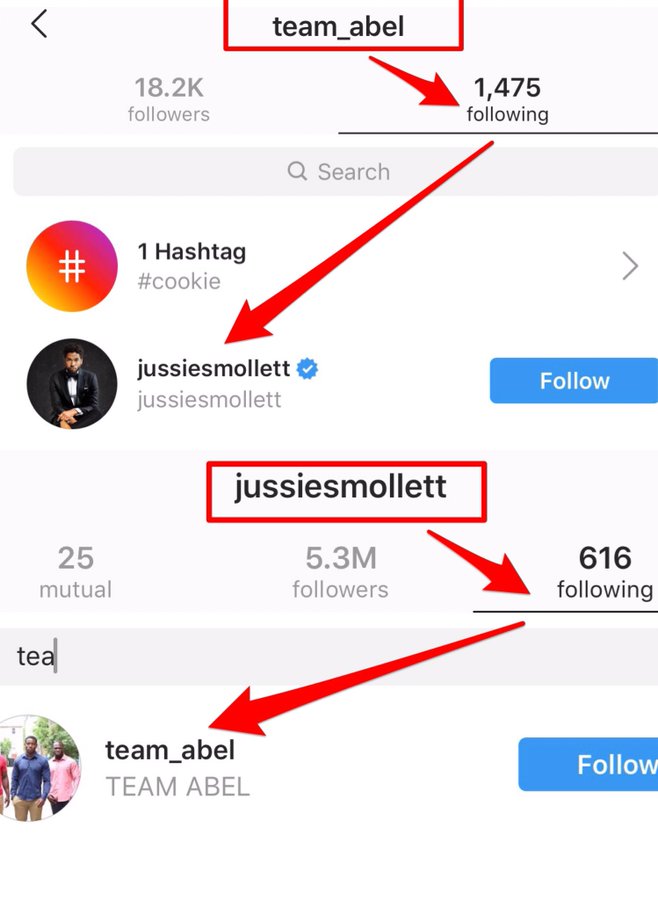 Maybe the Special Prosecutor will tell us who sent the letter to @JussieSmollett since @FBIChicago seems too busy 🙄 pic.twitter.com/sRdFXYln3T

— Rosie Memos (@almostjingo) June 21, 2019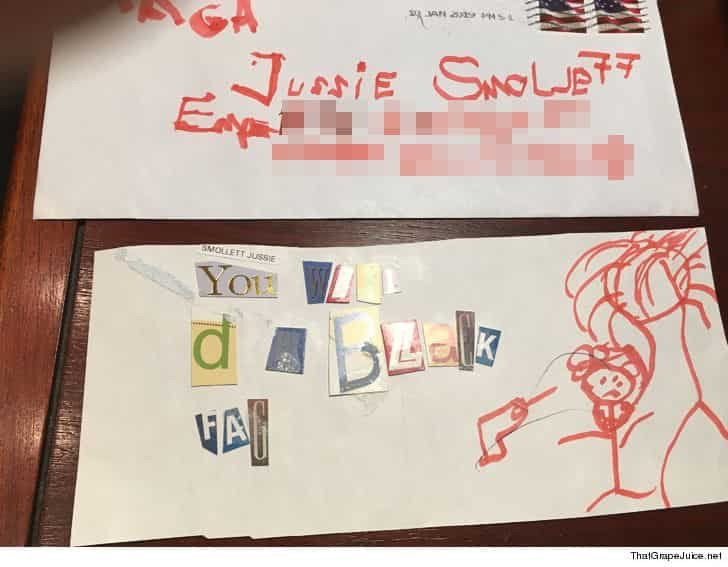 2849
Q
!!mG7VJxZNCI
02/21/2019 15:49:46
 ID: 9ec21e
Archive Bread/Post Links: 5308098 / 5308748
Direct Link: 5308748
3435
Q
!!mG7VJxZNCI
07/14/2019 22:07:09
 ID: 571b3e
Archive Bread/Post Links: 7042808 / 7044207
Direct Link: 7044207
The bail hearing transcript for Waukesha parade massacre suspect Darrell Edward Brooks has reportedly been "lost." That's the news coming out of Milwaukee via Wisconsin Right Now.
"Milwaukee County's court system is unable to produce a recording or transcript of the controversial Darrell Brooks bail hearing that resulted in the Waukesha parade suspect going free just 10 days before the attack," Wisconsin Right Now exclusively learned. "The recording doesn't exist due to either technical issues or human error, the district court administrator tells WRN."
"Indeed, other than a short paragraph on the Wisconsin online court website, the county can produce no transcript or other record of what was said at the hearing at all," the report stated.
Isn't that convenient.
Source:beckernews.com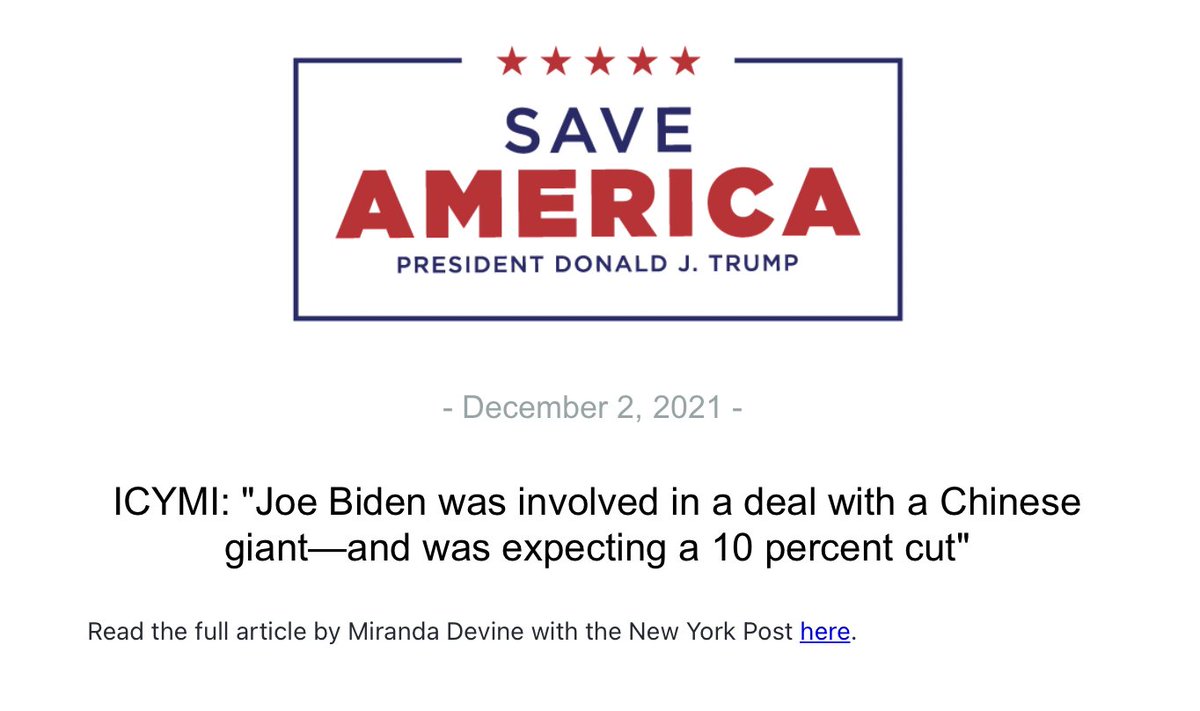 In her new book, "Laptop from Hell," Post columnist Miranda Devine reconstructs the Biden family's quest for cash by using files left on Hunter Biden's abandoned laptop. Sunday, she detailed how Hunter and his uncle Jim Biden entered into a deal with Chinese government-linked energy conglomerate CEFC, and contacted businessman Tony Bobulinski to run the enterprise. Here, Bobulinski meets "the big guy" — Joe Biden himself. 
Source: nypost.com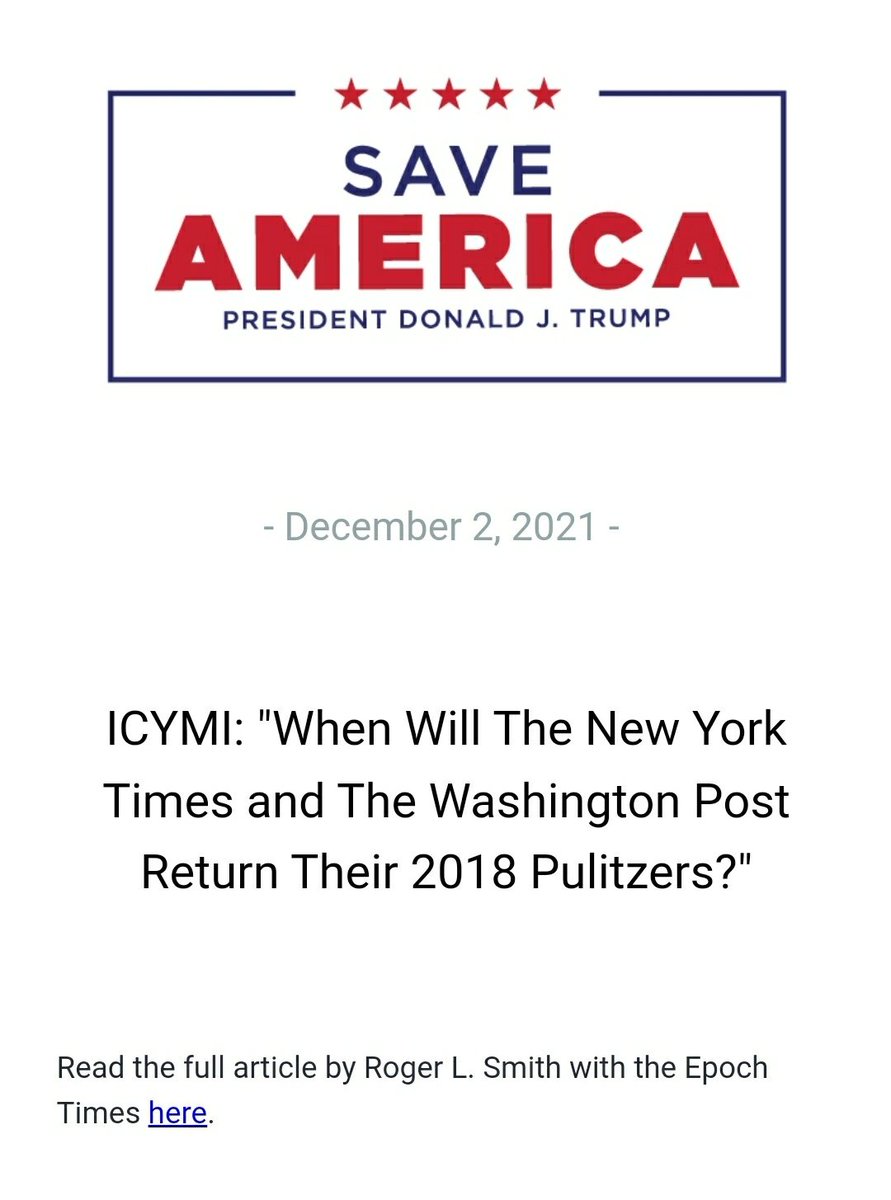 ---
Geopolitical/Police State
– Tremendous growth from 1.6 million average monthly active users in Q3 2020 to a record 36 million average monthly active users in Q3 2021
– 44 million monthly active users in August 2021
– Viewer engagement grew 44x from Q2 2020 to Q3 2021 to 8 billion minutes watched per month1
– Transaction is expected to provide approximately 

$400 million

 in proceeds2 to Rumble, including a fully committed PIPE of 

$100 million

 at 

$10.00

 per share and 

$300 million

 of cash held in the trust account of CFVI
– Transaction values Rumble at an enterprise value of 

$2.1

 billion3
– Rumble Founder and Chief Executive Officer to retain voting control to facilitate execution of Rumble's neutral mission on behalf of all stakeholders
Source: news.yahoo.com
---
False Flags
Source: politico.eu
So its medical segregation, seems oddly familiar
Ich weiß, wie viele Politiker es herbeigesehnt und befeuert haben, dass man mir die Möglichkeit nimmt, BILD als klarste und unüberhörbare Stimme des freiheitlichen Denkens zu verteidigen. Aber das wird mich nicht davon abhalten, klar zu benennen, was in unserem Land passiert,…

I know how many politicians have longed for and encouraged that they robbed me of the opportunity to defend BILD as the clearest and unmistakable voice of free thinking. But that will not prevent me from being clear about what is happening in our country …

— Julian Reichelt (@jreichelt) December 2, 2021
…schon gar nicht an so einem Tag. Die Impfpflicht, die nun kommen soll, ist der größte politische Wortbruch in der Geschichte der Bundesrepublik. Wer entschuldigt sich bei Millionen Menschen, die genau das vorhergesagt haben und dafür von ihrer eigenen Regierung als Wirrköpfe..

… especially not on a day like this. The compulsory vaccination, which is now to come, is the greatest political breach of word in the history of the Federal Republic. Who apologizes to the millions of people who have predicted exactly that and from their own government as muddleheads ..

— Julian Reichelt (@jreichelt) December 2, 2021
…und Verschwörungsideologen beschimpft wurden? Dass wir nun auch noch in unseren eigenen Wohnungen unsere Gäste, unsere Freunde darauf kontrollieren sollen, ob ihre Impfpapiere sauber sind, ist eine staatliche Einmischung in das, was uns alle ausmacht,…

… and conspiracy ideologues were insulted? The fact that we are now supposed to check our guests, our friends in our own apartments to see whether their vaccination papers are clean, is state interference in what defines us all …

— Julian Reichelt (@jreichelt) December 2, 2021
… auf menschliche Beziehungen in unseren grundgesetzlich geschützten Räumen. Niemals werde ich Freunde, die ich zu mir nach Hause einlade, nach ihren Papieren fragen.

… on human relationships in our constitutionally protected areas. I will never ask friends I invite over to my home for their paper

— Julian Reichelt (@jreichelt) December 2, 2021
Three people escaped the Howard Springs COVID-19 quarantine facility in Darwin
Police say the three scaled a fence at the facility but have since been captured and arrested after a foot chase. Police identified the three as teenagers — ages 15, 16 and 17 — who tested negative for the virus after being apprehended.
Their escape Tuesday followed the escape of a 27-year-old man who scaled the fence several days ago. He later was captured, according to Perth Now.
One woman secured 15 minutes of freedom in January before being captured after scaling the fence.
Source: wnd.com
Just a friendly reminder that illegal aliens crossing the border aren't required to wear a mask or get vaccinated🤔 but omicron is so "dangerous"….

— Rosie Memos (@almostjingo) December 1, 2021
  President Joe Biden's administration will extend requirements for travelers to wear masks on airplanes, trains and buses and at airports and train stations through mid-March, sources briefed on the matter told Reuters, amid concerns about a new COVID-19 variant.
Source: reuters.com
CONFLICT: Reuters Chairman is Pfizer Investor and Board Member.
he chairman and former Chief Executive Officer (CEO) of the Reuters news agency – James C. Smith – is a top investor and board member for pharmaceuticals giant Pfizer.  He was elected to the board in 2014, as well as joining Pfizer's Corporate Governance and Science and Technology Committees. The news raises serious conflict of interest concerns as corporate media outlets such as Reuters continue to promote Pfizer products, defend pharmaceuticals companies from criticism, and move to silence skeptics.
Source: thenationalpulse.com
 " Nebraska Gov. Pete Ricketts (R) called for the end of vaccine mandates.
Ricketts described vaccine mandates as "horrible policy" and questioned their legality.
Source: breitbart.com
The first doctor to treat a patient with the Omicron variant of SARS-CoV-2 wants to set the record straight: There is nothing thus far about the new variant that warrants the "extreme action" many governments are taking in reaction to the variant's discovery.
In an opinion-editorial published broadly, she issues a scathing reprimand on the media hysteria and political opportunism that has been the dominant reaction to the news.
"As chair of the South African Medical Association and a GP of 33 years' standing, I have seen a lot over my medical career," Dr. Angelique Coetzee said. "But nothing has prepared me for the extraordinary global reaction that met my announcement this week that I had seen a young man in my surgery who had a case of Covid that turned out to be the Omicron variant."
"This version of the virus had been circulating in southern Africa for some time, having been previously identified in Botswana," she added. "But given my public-facing role, by announcing its presence in my own patient, I unwittingly brought it to global attention."
"Quite simply, I have been stunned at the response – and especially from Britain," she said.
"And let me be clear: nothing I have seen about this new variant warrants the extreme action the UK government has taken in response to it," Dr. Coetzee added.
Then she preceded to lay out the known facts about the Omicron variant so far.
"No one here in South Africa is known to have been hospitalised with the Omicron variant, nor is anyone here believed to have fallen seriously ill with it," she said.
Source: beckernews.com
Maryland Gov. Larry Hogan recently announced a $150 million proposal to "re-fund the police" despite state Democrats denouncing the move as "divisive" and "misguided."
According to internal polling obtained by the Washington Free Beacon, an astonishing 88% of black voters support Hogan's plan to increase police funding. The poll was conducted by an outside group with relations to Hogan, showing 64% of black voters "strongly support" the governor's plan to re-fund state and local police agencies," while 24% "somewhat support." Across racial lines, 89% and 74% of white and Hispanic voters support it, respectively
Efforts by Democrats to defund the police and demoralize officers have backfired.
Source: zerohedge.com
The crime wave sweeping across the country is the direct result of a years-long campaign by George Soros to bankrollthe election of far-left district attorneys committed to undermining law and order.
Over the past six years or so, Soros has poured tens of millions of dollars into the campaigns of DA candidates from coast to coast, achieving a remarkable degree of success by simply overwhelming all the other candidates. Whereas normal DA candidates typically run on five-figure budgets, Soros-backed DA candidates routinely enjoy seven-figure war chests.
Soros is able to do this because federal campaign-finance limitations do not apply to local races. Many states have adopted their own laws capping the amounts that individuals and/or political action committees can contribute to candidates, but those laws are often riddled with loopholes. In some cases, the limits only apply to statewide races. In other cases, Soros can circumvent individual contribution limits by funneling money through the PACs he has set up for this purpose, which generally go by the ironic name of "Safety and Justice."
It's part of the Hungarian-born investor's push of progressive policies around the world through his Open Society Foundations.
The candidates Soros backs are so unapologetically far left that they make Bernie Sanders sound like Richard Nixon. Philadelphia DA Larry Krasner received $1,700,000 from Soros. Chicago DA Kim Foxx, who treated Jussie Smollett with kid gloves after he concocted a wild story about a late-night assault, got a cool $2 million. Kim Gardner, the St. Louis circuit attorney who prosecuted the McCloskeys for defending their property, also received backing from Soros. Thanks to Soros, San Francisco's DA is Chesa Boudin, the son of Weather Underground terrorists (and convicted murderers), who once served as a translator for Venezuela's communist dictator Hugo Chavez.
Source: nypost.com
3911
Q
!!Hs1Jq13jV6
04/08/2020 12:36:02
 ID: d6f0e1
Archive Bread/Post Links: 8722105 / 8722788
Direct Link: 8722788
---
Q
Steve Bannon's Jan. 6 Legal Strategy: 'Blowing Up the Whole System'
Steve Bannon isn't just trying to troll the Biden administration and the Justice Department. He's creating a playbook for other resistant witnesses to the Jan. 6 probe.
Bannon is attempting to force investigators to potentially expose who they've talked to and what they've said, peek into secret communications on the committee, and create a playbook for other resistant witnesses, according to several legal experts.
According to a Sunday night court filing by federal prosecutors, that includes secret witness interviews by law enforcement and internal communications between House committee staff members. The Justice Department claims this material that, were it exposed to the public, would cause "specific harms" like "witness tampering" or making it impossible to find impartial jurors at a future trial.
In a court filing on Tuesday, Bannon's lawyers said the government's argument was "festooned with hyperbole… perhaps designed to score points with the media." That same day, a "press coalition" of 15 news organizations—including Buzzfeed, CNN, and The Washington Post—sided with Bannon and asked the judge overseeing the case to make documents available and reject what it called "this broad gag order."
Source: dailybeast.com
Buckle up, everyone.

In just a few months, the entire narrative of January 6 will collapse amid the release of secret surveillance video, FBI interviews/documents, and the feds most bogus charge, obstruction of an official proceeding.

You heard it here first 🇺🇸

— Julie Kelly 🇺🇸 (@julie_kelly2) December 1, 2021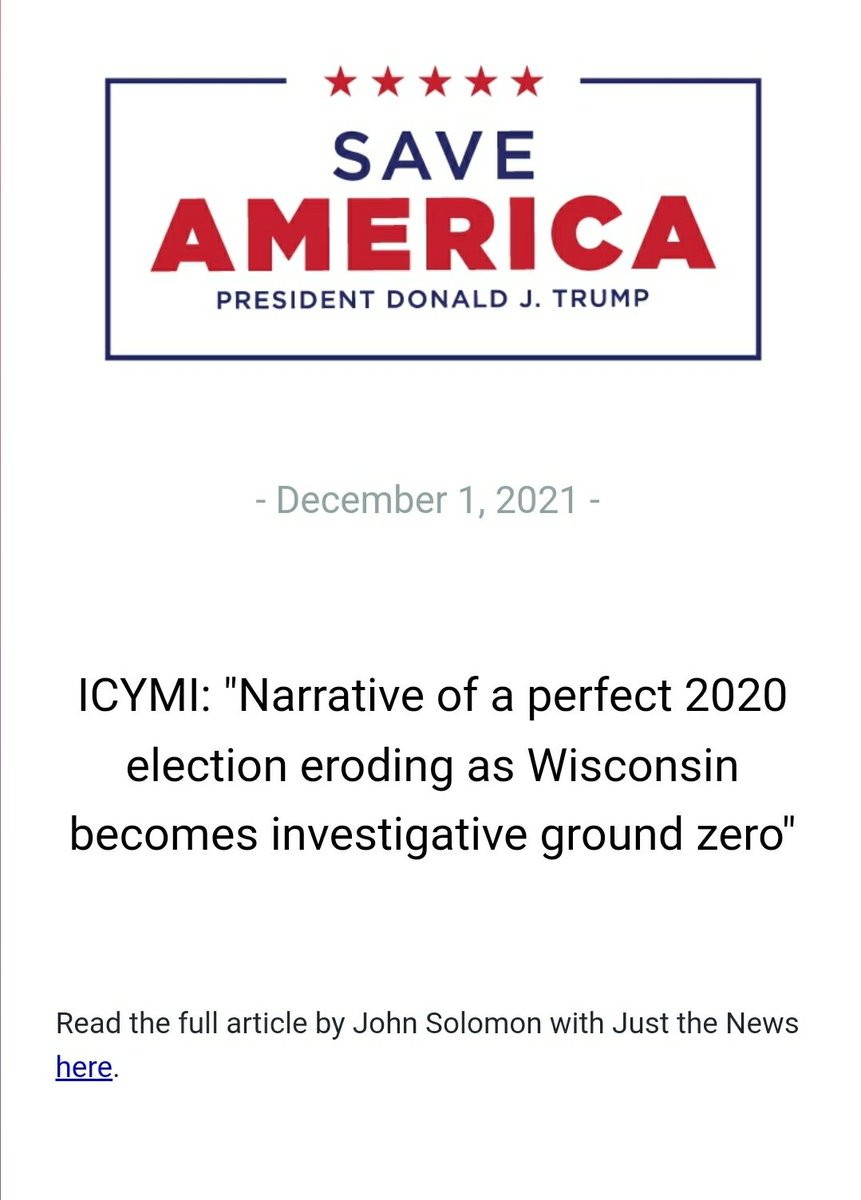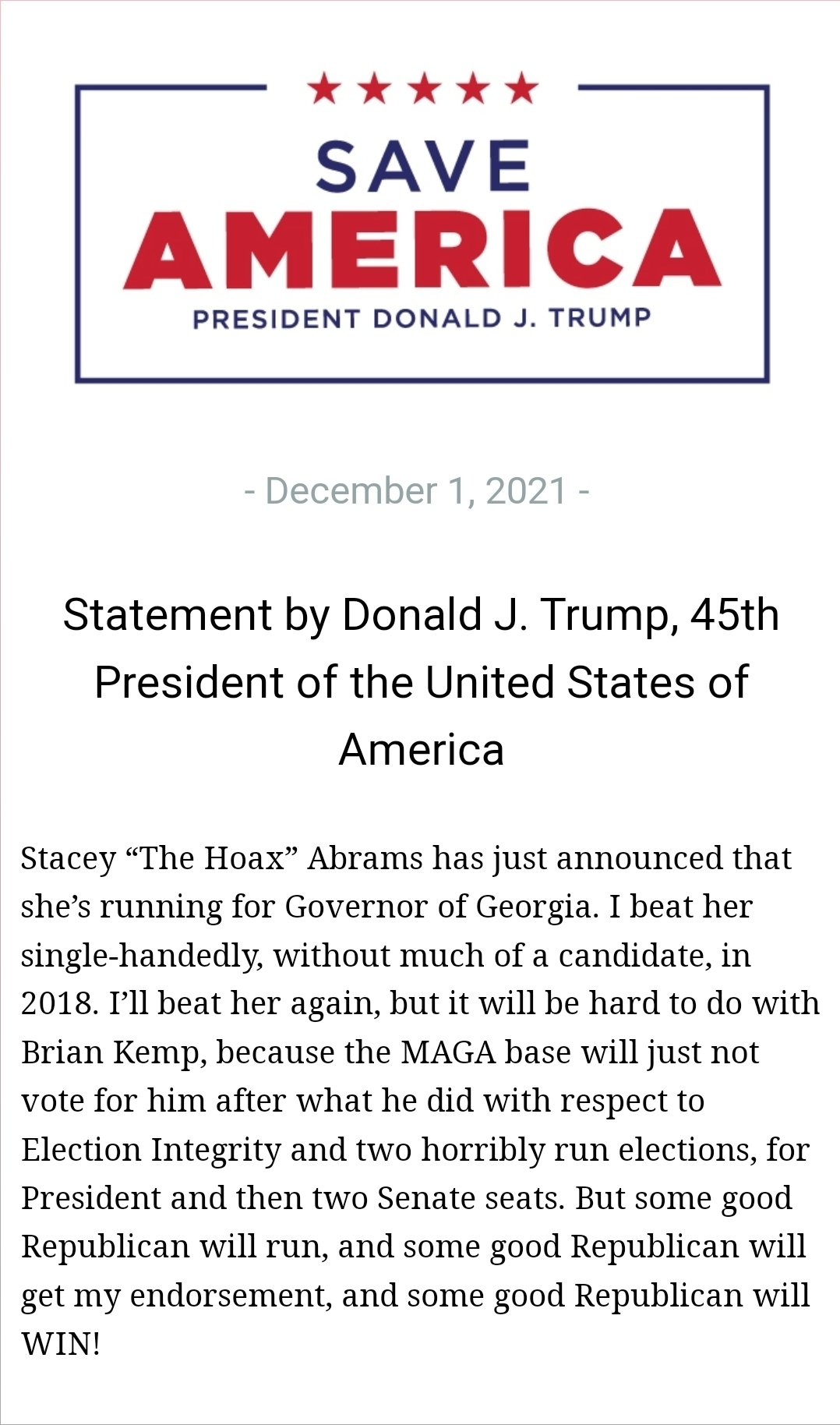 POTUS45: "If we didn't have what happened in 2020, all of these legislatures and all of these people that are meeting and passing voter ID now would have never happened." 
Sure sounds a lot like this: 
How do you 'safeguard' US elections post-POTUS?
How do you 'remove' foreign interference and corruption and install US-owned voter ID law(s) and other safeguards? 
It had to be this way.
252
Q
!ITPb.qbhqo
12/04/2017 23:01:17
 ID: eda158