Trump Challenges The Media On Election Fraud, Big Tech, Fake News Are Being Exposed – Ep. 2639
Watch The X22 Report On Video
Trump is continually pointing out how the economy is failing under the Biden administration, the puppet masters are pushing their agenda and it's all going to backfire on them. Hunter paved the way for China to push the green new deal. The [CB] is now ready to bring down the system. The [DS] is struggling, they are losing every single narrative, this will only get worse as time goes on. @jack decided to call it quits or he was removed and now the new CEO is ready to take it the next level, the big tech companies are about to be exposed.Maxwell trial is in full swing behind closed doors and the judge ordered no audio or video. Smollette case is happening at the same time. The [DS] is using omicron to push their agenda and to use it as their cover story for the great reset.  Election fraud is now seen in multiple states and Trump is now challenging the media or anybody to debate him on the issue.
---
Economy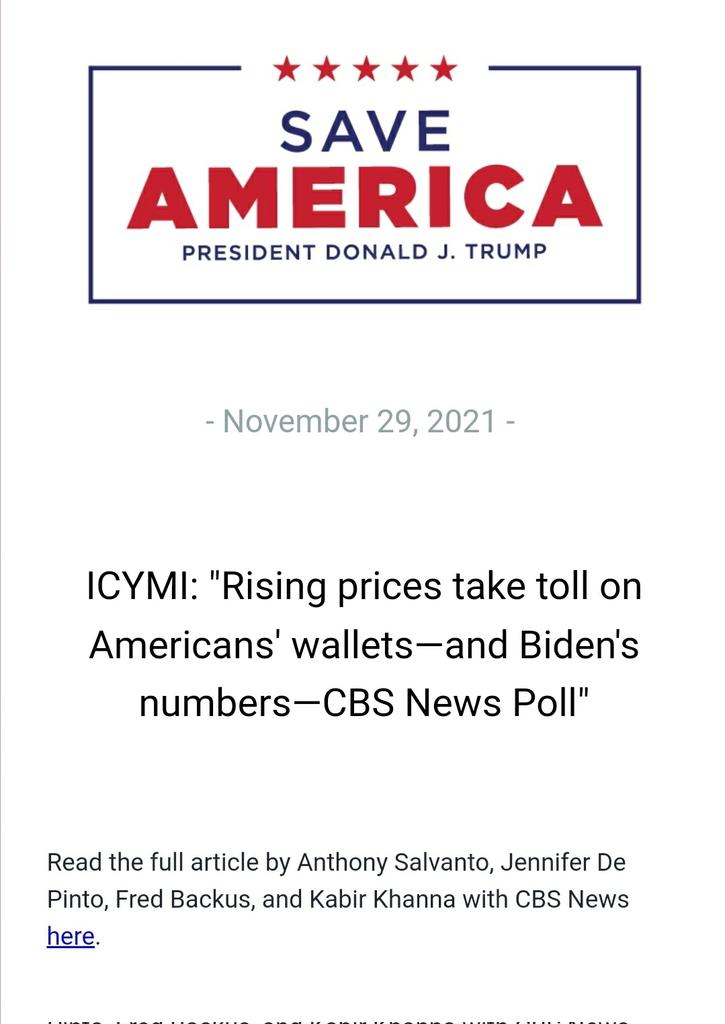 Federated Hermes' Phil Orlando expects the Federal Reserve will lift interest rates six times over the next two years to tame massive price increases from vehicles to shelter to food.
"Our best guess is that we will see two quarter point rate hikes out of the Fed in the second half of next year, and perhaps another four quarter point rate hikes over the course of calendar '23," the firm's chief equity strategist told CNBC's "Trading Nation" on Wednesday.
Source: cnbc.com
BREAKING: Fed Chair Powell warns of continued inflation, says Omicron worries "could reduce people's willingness to work." –
The federal government will run out of money  amid a jammed Senate schedule in December that may further delay the passage of the $1.9 trillion reconciliation package into next year.
Source: breitbart.com
The approval of the Nord Stream 2 pipeline from Russia is outgoing German Chancellor Angela Merkel's "biggest mistake", the former president of the EU Council said in comments backing up warnings from former President Donald Trump.
The former Polish prime minister — now the leader of the opposition — went on to say that Merkel's willingness to become dependent on Russian gas will go down as one of her "biggest mistakes," according to the Polish news outlet PAP.
Former President Donald Trump was also heavily critical of Merkel's decision during his time in office, warning that it would result in Germany and other European nations becoming "captive" to the political whims of Russia's Vladimir Putin, who has previously used gas supplies as a means of pressuring foreign capitals. 
Mr Trump also highlighted that former Merkel's predecessor, Gerhard Schröder — who initially approved the pipeline — has gone on to become one of the top executives for the firm which constructed Nord Stream 2.
T
Source: breitbart.com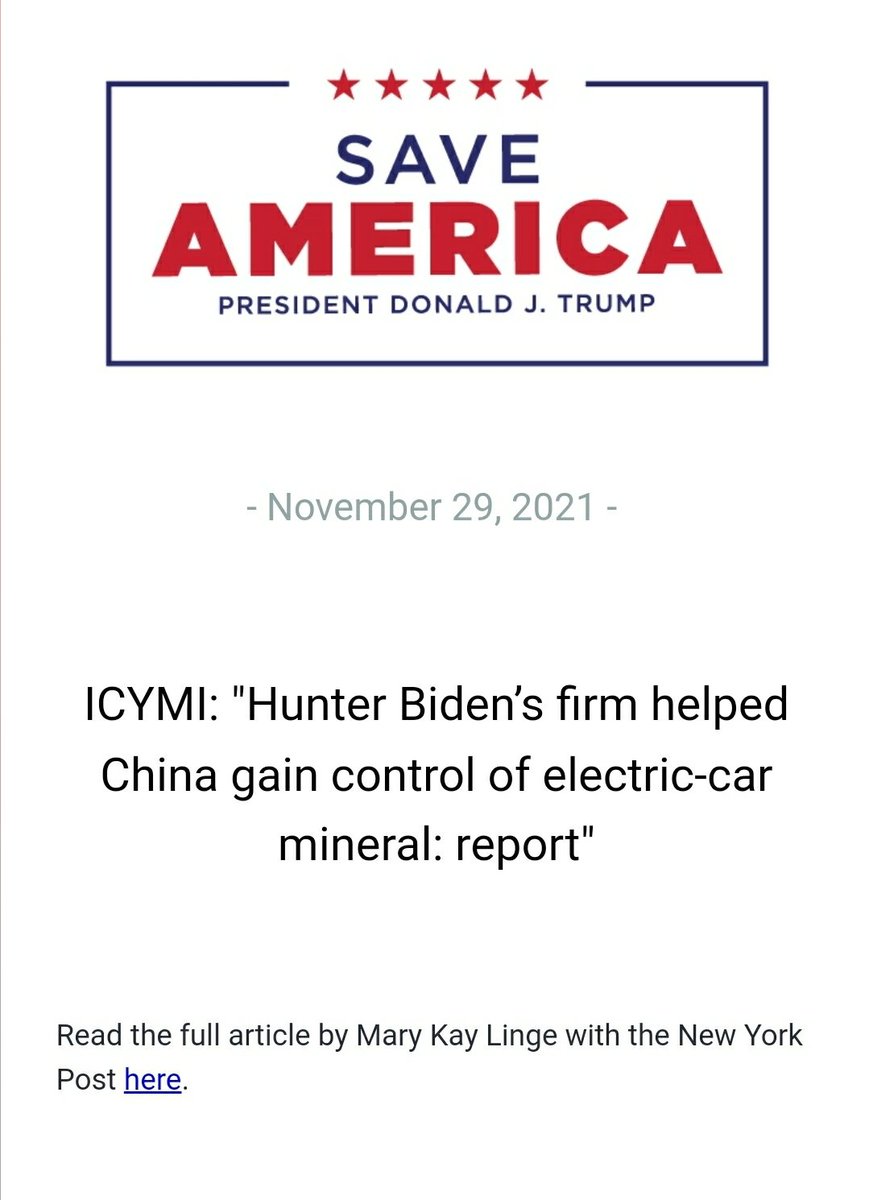 Central bank digital currencies: Everything you need to know
Bitcoin was invented, at least in part, to circumvent governments and national currencies. In the original white paper, released in the wake of the 2008 financial crisis, Satoshi Nakamoto expressed a desire to create "a new electronic cash system" that was "completely decentralized with no server or central authority."
The rise of cryptocurrencies is serving as a wake-up call to national governments, which have long held a monopoly on currency issuance.
"Currencies throughout history can either be issued by the public or by private entities, and what crypto has shown us or has delivered is a reignition of an age-old fight between private and public currency issuance," 
Source: cnet.com
---
Political/Rights
 Two brothers stand at the center of the case that prosecutors will lay before jurors when the trial of Jussie Smollett begins this week.
The former "Empire" actor contends he was the victim of a racist and homophobic assault in downtown Chicago on a frigid night in January 2019. The siblings, who worked with him on the TV show, say he paid them $3,500 to pose as his attackers.
Smollett is accused of lying to police about the alleged attack and has been charged with felony disorderly conduct. A class 4 felony, the crime carries a sentence of up to three years in prison but experts have said it is more likely that if Smollett is convicted he would be placed on probation and perhaps ordered to perform community service.
Source: breitbart.com
The Charges against Ghislaine Maxwell
Maxwell faces the following charges:
Count One: Conspiracy to Entice Minors to Travel to Engage in Illegal Sex Acts.
Count Two: Enticement of a Minor to Travel to Engage in Illegal Sex Acts.
Count Three: Conspiracy to Transport Minors with Intent to Engage in Criminal Sexual Activity.
Count Four: Transportation of a Minor with Intent to Engage in Criminal Sexual Activity.
Count Five: Sex Trafficking Conspiracy.
Count Six: Sex Trafficking of a Minor.
Counts Seven and Eight: Perjury (stemming from allegedly false deposition testimony during a civil suit).
According to the 24-page superseding indictment, Maxwell was involved "in the sexual exploitation and abuse of multiple minor girls by Jeffrey Epstein." From approximately 1994 to 2004, Maxwell "assisted, facilitated, and contributed to Jeffrey Epstein's abuse of minor girls by, among other things, helping Epstein to recruit, groom, and ultimately abuse victims known to Maxwell and Epstein to be under the age of 18." Some victims were as young as 14 years old.
Maxwell tried to get the charges dismissed based on the fact that she would be one of the "potential co-conspirators of Epstein." These efforts, which we discussed here, ultimately failed. However, the filings allowed us to extract more information – namely, the discovery that some of the names of Epstein's co-conspirators have not yet been identified:
Source: technofog.substack.com
On Wednesday, Nov. 17, Joe Biden nominated , Alison Nathan, to serve on the Second Circuit U.S. Court of Appeals.
According to The Dallas Voice, Nathan has been presiding over the trial of sexual predator Jeffrey Epstein's associate, Ghislaine Maxwell, on sex trafficking charge 
In February Judge Nathan granted Ghislaine Maxwell's request to redact and hide 'sensational and impure' information from the public during the trial.
A federal judge in New York has granted requests to redact segments from Ghislaine Maxwell case filed last month, ruling some of the details were too "sensational and impure" to reveal.
Source: thegatewaypundit.com
Maurene Comey is one of the lead prosecutors in the criminal case against Ghislaine Maxwell.
The daughter of former FBI director James Comey also worked on the sex crimes case against Jeffrey Epstein.
She also prosecuted ex-gynecologist Robert Hadden and Treasury Department whistleblower Natalie Edwards.
The daughter of former FBI director James Comey, Maurene Comey is one of the three lead prosecutors on the case against Ghislaine Maxwell, 
Source: yahoo.com
4797
Q !!Hs1Jq13jV6 09/30/2020 23:30:47  ID: d4afe9
Archive Bread/Post Links: 10863398 / 10864046
Direct Link: 10864046
Anonymous
09/30/2020 23:29:12
ID:6c905e
Archive Bread/Post Links: 10863398 / 10864024
Direct Link: 10864024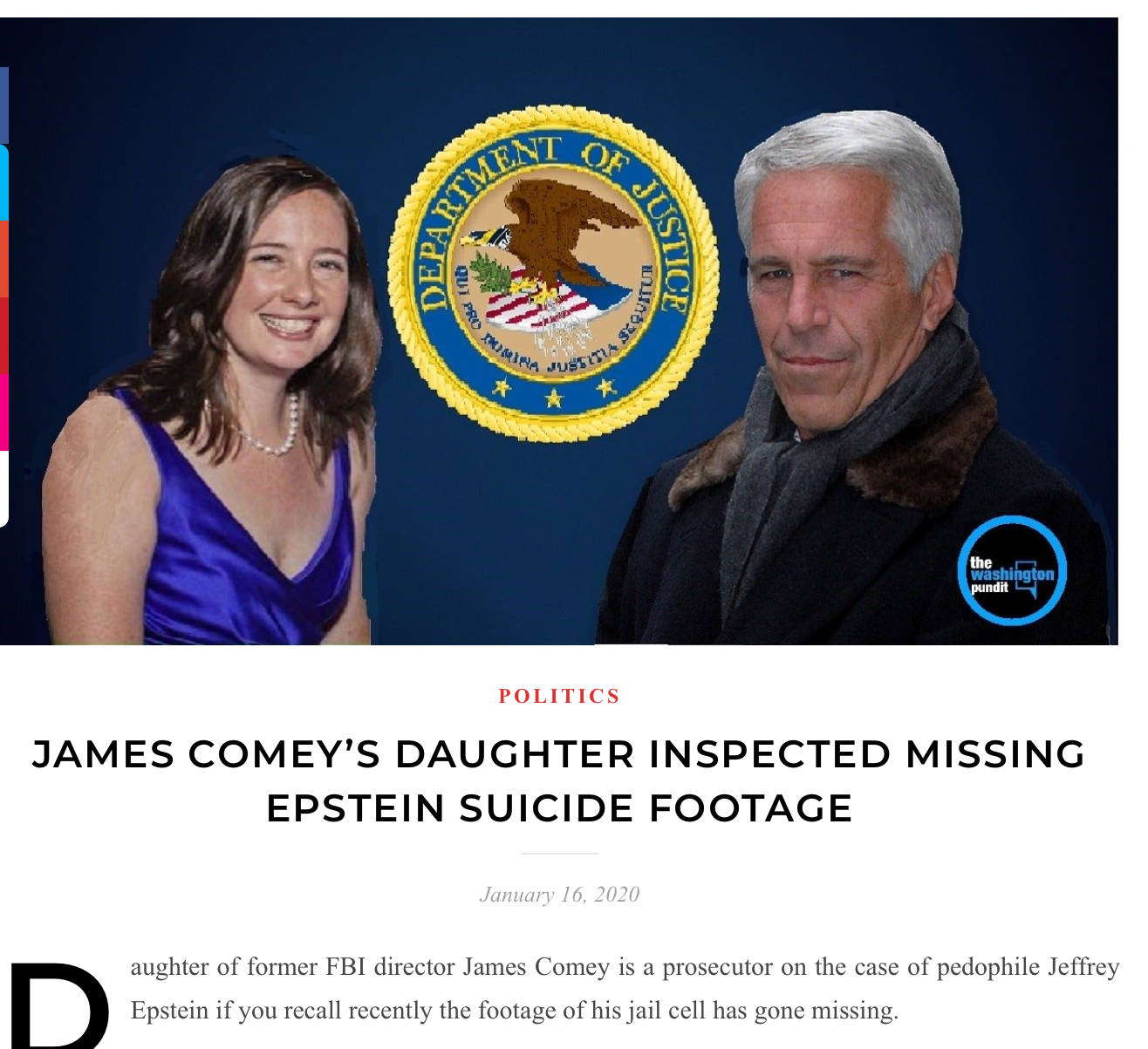 Image Name: 17DBAEA2_7101_4580_8A55_7DCA1C84DC63.jpeg
Filename: 8d588d6b31996565c5b16b985258f5dec619ded962ee25c40bd2f4e0d77b69c0.jpeg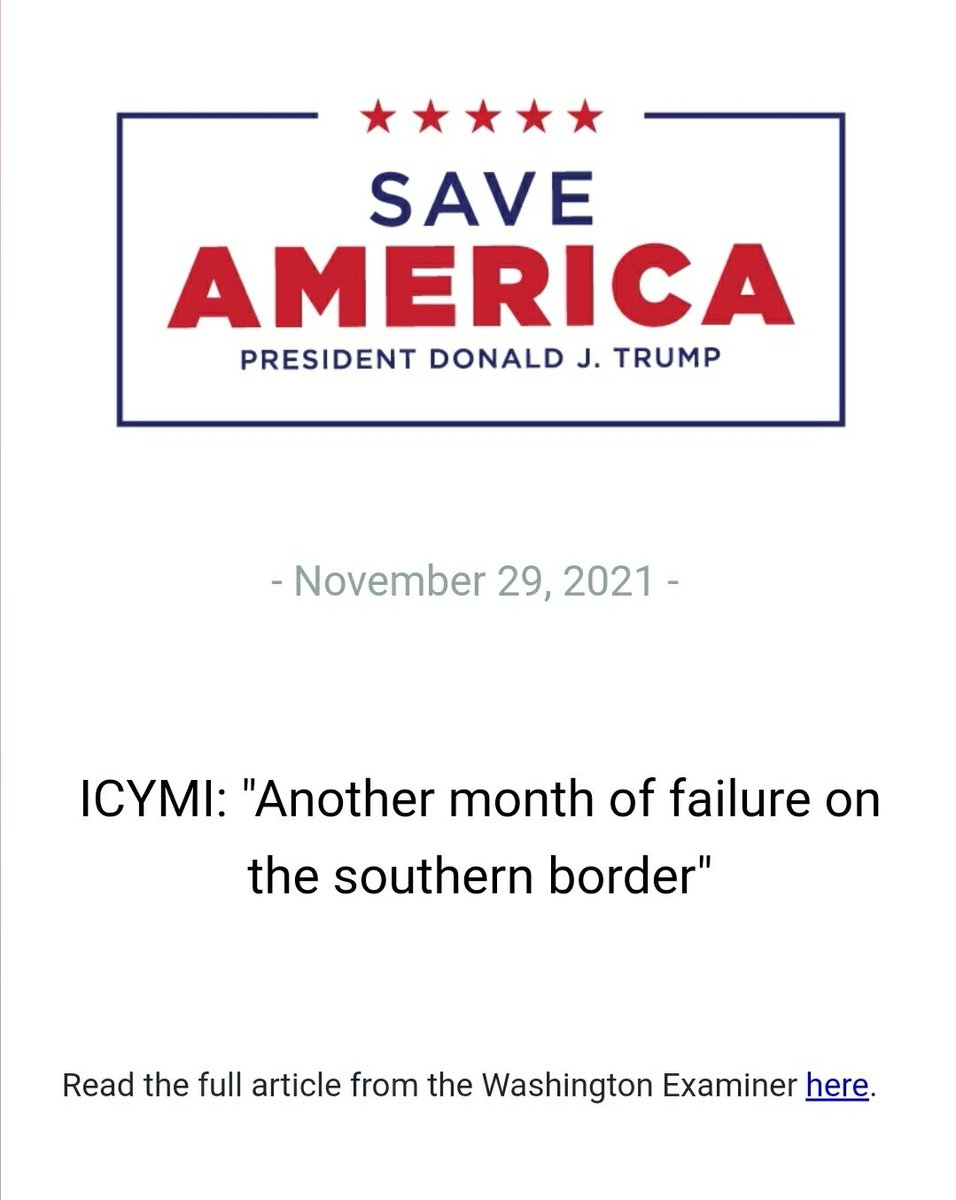 ---
Geopolitical/Police State
JACK Dorsey is set to step down as the CEO of Twitter,  
 Parag Agrawal to replace Twitter CEO Jack Dorsey after tech giant hit by controversies – sending twtr stock soaring
Parag Agrawal, the current Chief Technology Officer at Twitter, is reportedly set to replace the tech giant, who faced a string of controversies during his career.
The company's board has been preparing for Dorsey's departure since last year, the source added.
Source: thesun.co.uk
However, skeletons have already jumped out of Agrawal's closet. In an interview from November 2020 with Technology Review, Agrawal, in his position as Twitter's CTO, said in response to a question about combatting misinformation, that Twitter should not be "bound by the First Amendment," and "focus less" on free speech:
Our role is to serve a healthy public conversation and our moves are reflective of things that we believe lead to a healthier public conversation. The kinds of things that we do about this is, focus less on thinking about free speech, but thinking about how the times have changed. One of the changes today that we see is speech is easy on the internet. Most people can speak. Where our role is particularly emphasized is who can be heard.

  In an October 2010 tweet, the new Twitter CEO wrote that "If they are not gonna make a distinction between muslims and extremists, then why should I distinguish between white people and racists." Although the statement was likely a direct quote from somebody else, it is unclear why Agrawal would have posted such a divisive statement without qualifying it, if he didn't believe in it.
Source:  cracknewz.com
Free speech in the digital public square has never been more at risk with 1st Amendment-denier, Parag Agrawal, replacing Jack Dorsey as Twitter CEO.

Under my watch, the Constitution will never take a back seat to Big Tech's desires. pic.twitter.com/m4JimOpSsd

— Adam Paul Laxalt (@AdamLaxalt) November 29, 2021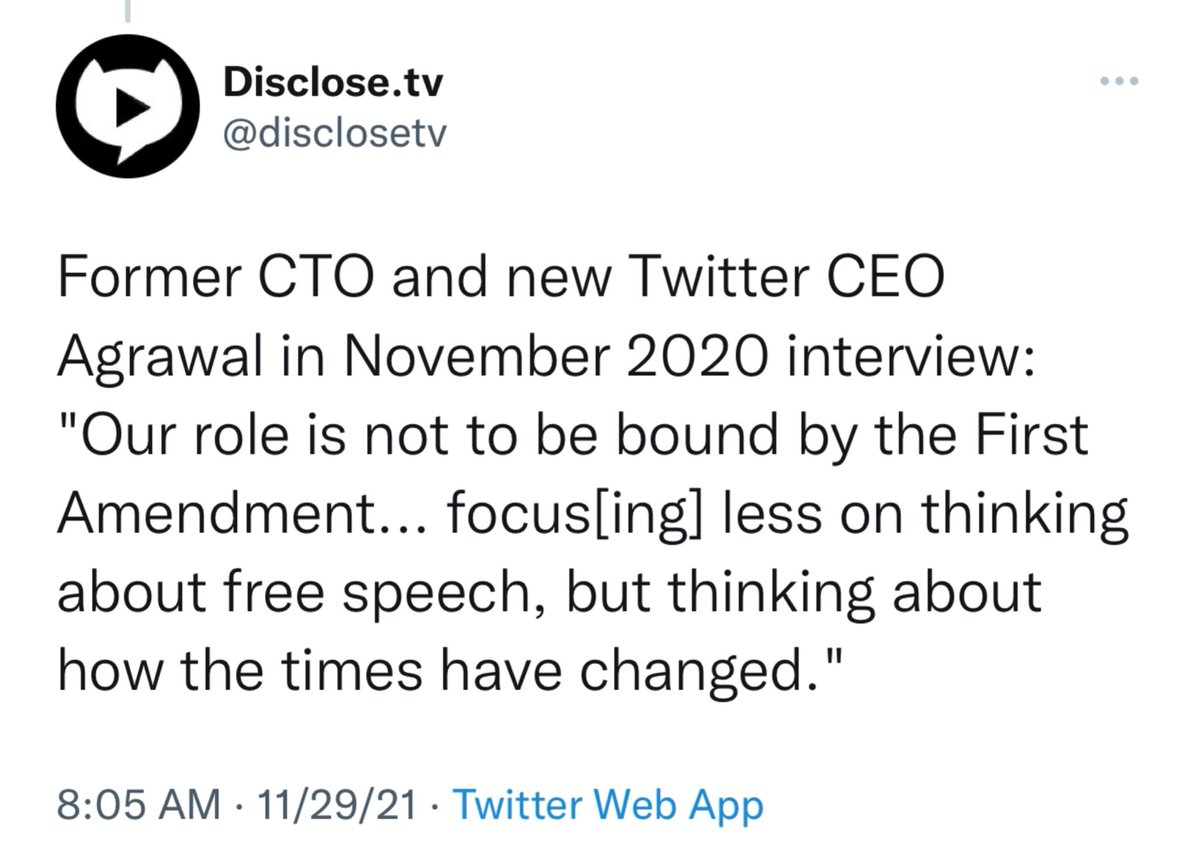 571
Q !UW.yye1fxo 01/21/2018 14:25:40  ID:
Archive Bread/Post Links: 1 / 48
Direct Link: 48
---
False Flags
The Omicron variant was identified six days ago, initially in Botswana. Infections have been detected in South Africa, Israel, Hong Kong, Belgium, and the UK. So far, the spreading of the heavily mutated variant of the Coronavirus has resulted in a stark warning from one top medical official.
 Frank Ulrich Montgomery, chairman of the global physicians' society of the World Medical Association (WMA), told German reporters that he believes Omicron could become as dangerous as the Ebola virus.
Montgomery said, "the fastest and best thing to do is contact restrictions. We must avoid any form of crowd in the coming weeks. We should therefore close the Christmas markets nationwide."
He emphasized the importance of not giving the virus "a chance to mutate by preventing every possible infection."
 Montgomery said it may be necessary to keep "vaccinating the world for years" to come, adding that "only vaccination helps."
Source: zerohedge.com
Joe Biden  .
"If you are vaccinated, but still worried about the new variant, get your booster. If you aren't vaccinated, get that shot," said Biden.
 
"We need to do more than vaccinate Americans. To beat the pandemic, we have to vaccinate the world as well," he added.
VIDEO:
Joe Biden also told Americans to wear masks indoors.
Here's hypocrite Biden shopping indoors in Nantucket without a face mask on over the weekend:
Source: thegatewaypundit.com
JUST IN: Biden Regime Quietly Tells Federal Agencies to Suspend Enforcement of Vaccine Mandate For Federal Workers Until After Holidays While Publicly Pressuring "The World" To Take Experimental Jab
Even with the 'recent discovery' of a new Covid-19 strain that is supposedly "a variant of concern" according to the WHO, the White House's Office of Management and Budget is telling federal agencies behind the scenes that they should refrain from suspending or firing federal workers who have not complied with Biden's authoritarian vaccine mandate until the holidays are over.
'Nothing is Off the Table': Jen Psaki Warns Americans the Worst Vaccine Mandate Yet May Be Coming
At a Monday press conference, Psaki once again played coy, while saying that "nothing is off the table" when it comes to a vaccine mandate for domestic travel.
"Well, I think what you heard the President say — I think — it was hard to hear the question, so I think this was a question that was asked, but was that he wasn't taking any options off the table, but he's going to rely on that advice of his health and medical experts," Psaki responded. The right to travel is implied by the Fifth Amendment, and has been upheld in numerous Supreme Court precedents. It is also widely recognized as a fundamental human right.
Source: beckernews.com
I'm not interested in hearing a single word of COVID restrictions from leftist politicians who kept the southern border wide open all year and allowed anyone who wanted to flood across at will.

This has never been about science and it isn't now.

— Mark Meadows (@MarkMeadows) November 29, 2021
WHO, South Africa Urge Nations to Lift 'Naive' Omicron Travel Bans
"The only thing the prohibition on travel will do is to further damage the economies of the affected countries and undermine their ability to respond to, and recover from, the pandemic."
Source:  commondreams.org
California's Governor Gavin Newsom has suffered a legal defeat in federal courts as the vaccine mandate for state prison workers has been halted.
"A panel of the 9th U.S. Circuit Court of Appeals granted a request for a stay of September's lower court order pending an appeal," the AP reported. "It also sped up the hearing process by setting a Dec. 13 deadline for opening briefs."
"The vaccination mandate was supposed to have taken effect by Jan. 12," the AP notes, "but the appellate court stay blocks enforcement until sometime in March, when the appeal hearing will be scheduled."
Source: beckernews.com
The legal complaint was initially filed against Joe Biden, the Department of Health & Human Services, the Centers for Medicare and Medicaid Services, and a number of other relevant parties.
"This case illustrates why the police power over compulsory vaccination has always been the province of—and still properly belongs to—the States," the lawsuit argues. "Vaccination requirements are matters
that depends on local factors and conditions."
"Federalism allows States to tailor such matters in the best interests of their communities," the plaintiffs add. "The heavy hand of CMS's nationwide mandate does not. This Court should thus set aside that rule as unlawful agency action under the Administrative Procedure Act."
The ten states sued President Biden, the Department of Health & Human Services, the Centers for Medicare and Medicaid Services, and other relevant parties.
"The states sued President Joe Biden and his administration challenging the Centers for Medicare and Medicaid Services' (CMS) Interim Final Rule (IFR) setting COVID-19 vaccination requirements for a range of employees working at Medicare- and Medicaid-certified providers and suppliers," JDSupra reported.
"
Source: beckernews.com
Edward Hospital, located near Chicago, offered three arguments as to why Sun Ng, seventy-one, should not be given ivermectin:
There could be side effects.
Ordering ivermectin would violate its policies.
Forcing the issue would be "extraordinary" judicial overreach.
On each argument, DuPage County Circuit Court Judge Paul Fullerton firmly disagreed.
"I can't think of a more extraordinary situation than when we are talking about a man's life," he said in a November 5 decision that is a model of rational decision-making in an irrational era.
"I am not forcing this hospital to do anything other than to step aside," he continued in a Zoom hearing. "I am just asking—or not asking—I am ordering through the Court's power to allow Dr. Bain to have the emergency privileges and administer this medicine."
The hospital ultimately stepped aside. Dr. Alan Bain, an internist, administered a five-day course of 24 milligrams of ivermectin, from November 8 through November 12.
"Every day after ivermectin, there was accelerated and stable improvement," said Dr. Bain, who administered the drug in two previous court cases after hospitals refused. "Three times we've shown something," he told me. "There's a signal of benefit for ventilator patients."
Ng's remarkable progress stands in sharp relief to the repeated attempts by Edward-Elmhurst Health, the hospital's managing system, to thwart the use of ivermectin. 
---
Q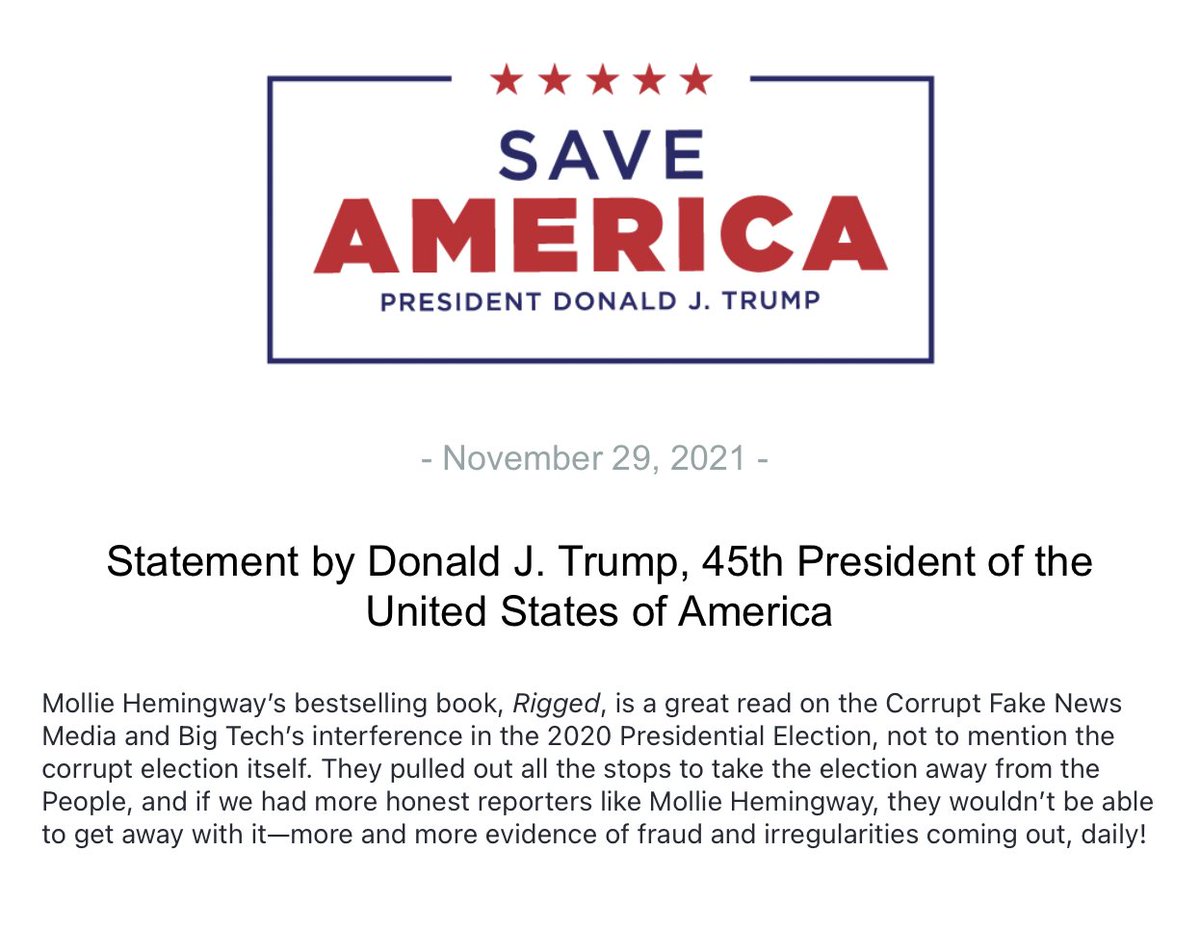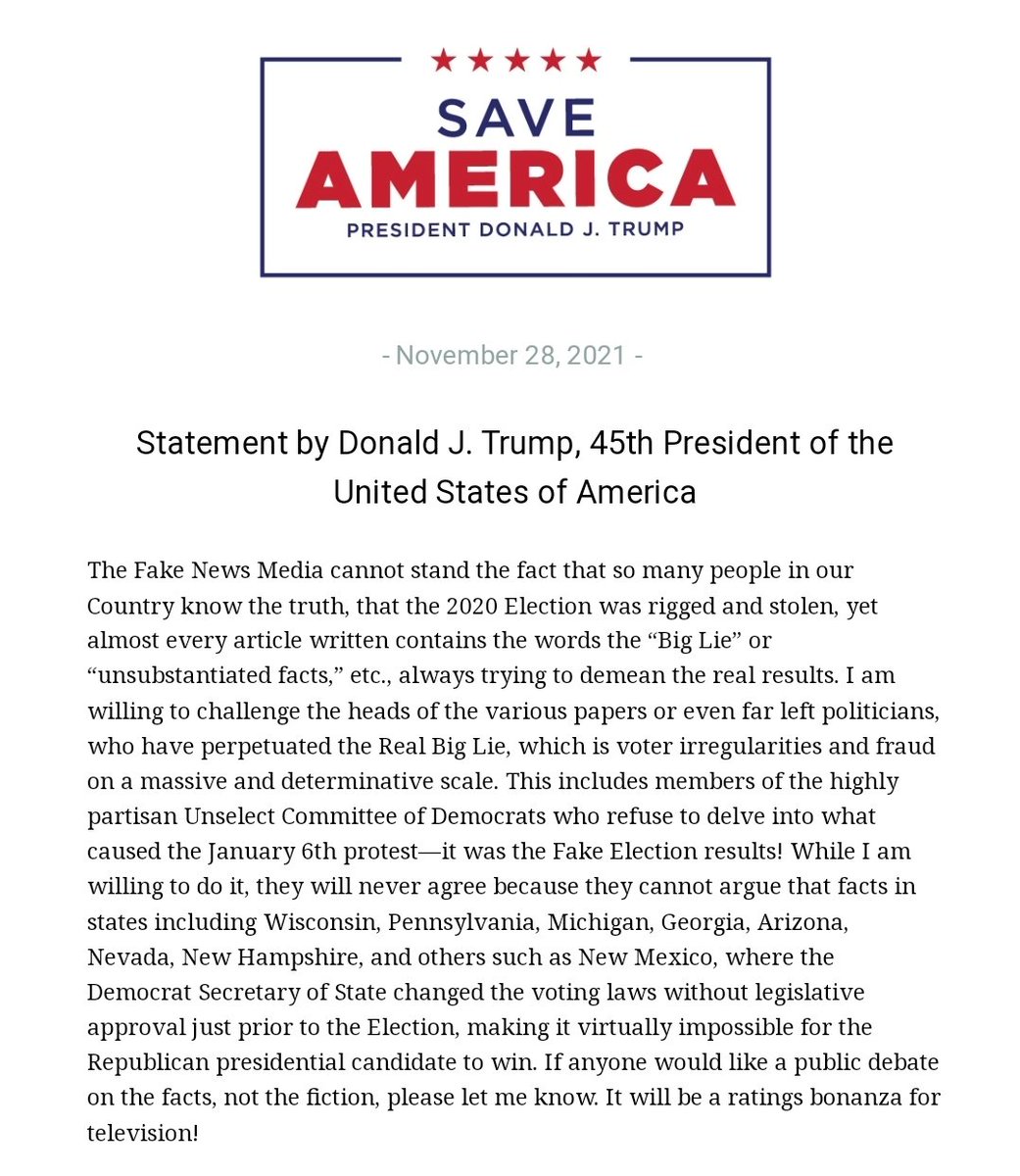 #HappyHanukkah pic.twitter.com/vKXYbauPhv

— Dan Scavino Jr.🇺🇸🦅 (@DanScavino) November 28, 2021 6:10 PM ·