Assassination Possibility? Time To Win Back The White House, A Movement Like No Other – Ep. 3152
Podcast: Download (Duration: 1:29:30 — 39.3MB)
Watch The X22 Report On Video
Switzerland is now cracking down on money laundering, they will look into who owns the accounts. People cannot afford homeownership, it is breaking down and getting worse as the rates move up. The economic stats are manipulated and they have been for a long time to keep the illusion alive. Trump is going to replace Biden's failed economic plan with a boom plan. Trump and the patriots are throwing election interference in the face of the people. He wants them to see. He might even take it as far as an assassination attempt. Once people see the Biden admin,FBI and others are involved the people should see the truth. The movement is like no other. The people are getting it and they are rallying against the [DS]. Time to win back the White House.
---
Economy
A homebuyer on a $3,000 monthly budget can only afford a $429,000 home with a 30-year fixed mortgage rate of around 7.3%. That buyer lost $71,000 in purchasing power since August 2022, when they could've afforded a $500,000 home with an average rate of around 5.5%. In December 2020, that same buyer could've afforded a $629,000 home.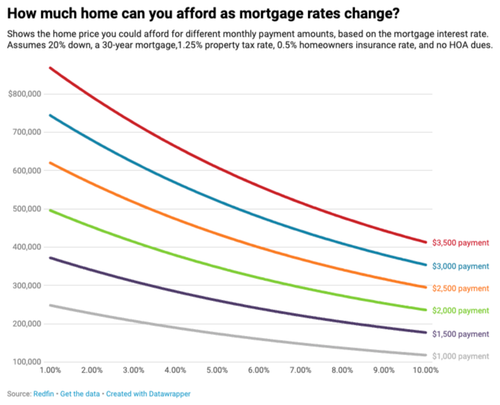 Source: zerohedge.com
FedEx, UPS pull back July cargo flights amid weak volumes
The number of package flights operated by FedEx Express and UPS significantly declined month over month in July, underscoring how far the overall air cargo market has sunk since the spring of 2022 and the effect of efficiency initiatives the companies have undertaken in response to lower express volumes.
FedEx (NYSE: FDX) flew 9% fewer domestic flights last month than in June following small sequential gains the prior two months, with year-over-year flight activity down 14%, according to an analysis by investment bank Morgan Stanley. The year-over-year decline in UPS' flight activity accelerated to 13% from 10% in June. UPS (NYSE: UPS) reduced July flights by 14% from June. Flight activity in May and June, by comparison, was relatively stable.
FedEx in June said it plans to remove 29 aircraft from its fleet this fiscal year through permanent retirement and temporary storage. It retired 18 older aircraft during the fiscal year ended May 30 and reduced global flight hours by 12% during the final quarter.
UPS reported second-quarter domestic next-day air revenue fell 9.4% on a 12% drop in volume.  Source: news.yahoo.com
The government said that gross domestic product grew at a 2.1 percent annual pace in the the three months from April through June. The first estimate had the economy growing 2.4 percent in the quarter.
 , surveys by regional Federal Reserve banks and private sector data companies appear to indicate a significant slowdown in August. A survey of business executives from S&P Global indicated last week that manufacturing output contracted in August and services sector output growth slowed.
Softer business investment and inventories were mainly responsible for the downward revision. Pretax profits fell at a 0.4 percent annual rate and are down 6.5 percent compared with the second quarter a year earlier.
Source: breitbart.com
Private sector employment and GDP both missed expectations this morning.

Corporate profits were far worse than expected at -9.4%, which follows -5.1%.

Advance Trade Deficit was wider than expected at $-91.2B.

Retail weaker than expected at 0.3%.

PHSI was better at 0.9%.

— Rich Baris "The People's Pundit" (@Peoples_Pundit) August 30, 2023
In the past month the Biden department of goalseeking stuff higher before revising it lower, has revised the following data sharply lower:

– Jobs
– JOLTS
– New Home sales
– Housing Starts and Permits
– Industrial Production
– PCE and core PCE

— zerohedge (@zerohedge) August 30, 2023
Excellent thread on the latest in the SEC vs #Binance case.

It is without any doubt that Binance and Changpeng Zhao have sealed criminal indictments against them.

One read of the CFTC lawsuit and you can see where this is headed.

GET OUT OF BINANCE ASAP. https://t.co/tTtJuGKyg2

— Parrot Capital 🦜 (@ParrotCapital) August 29, 2023
according to an SEC court filing late yesterday. Filing a court document "under seal" allows sensitive or confidential information to be filed with a court but kept off of any public record.

Along with the SEC motion, the SEC also filed 37 supportive submissions including multiple exhibits, a proposed order and a declaration of SEC trial attorney Jennifer Farer.

A Rare SEC Tactic

Filing any court document under seal is a rare move by the SEC. The SEC is a civil (not a criminal) enforcement agency; thus, in stark contrast to criminal prosecutorial filings, SEC motions (and enforcement actions) are typically filed openly and free for everyone to read.

After all, it's in the public interest to know and understand the SEC's use of U.S. tax dollars and the U.S. SEC wants its messages heard loud and clear to deter future securities violations. Two of the few strategic reasons that the SEC might prefer to file court documents under seal are when the filing of an SEC motion or other court document could somehow:

1) Interfere with, or reveal secret details about, a criminal investigation or prosecution conducted by the U.S. Department of Justice. For example, U.S. DOJ is reportedly investigating Binance and may have convened a grand jury and grand jury proceedings are deemed "secret" by U.S. statute (

ojp.gov/ncjrs/virtual-

).

Also, in connection with its investigation of Binance, U.S. DOJ may be working with confidential informants or whistleblowers, may have wires or other listening devices in place or may even have an active arrest warrant or undercover operation in the works. Along these lines, the U.S. SEC staff will avoid taking any action that could potentially disrupt or jeopardize anything U.S. DOJ is doing with respect to Binance (or any other criminal investigation); or

2) Place a witness or company at risk (which typically involves redactions rather than a full court sealing).

Why Now?

In my opinion, and this is only a guess, the U.S. SEC's secret and extraordinary court filing, which appears to be highly comprehensive, likely touches upon nonpublic Binance-related money laundering allegations or other potential criminal conduct. linkedin.com/pulse/why-us-d

In other words, my take is that the secret U.S. SEC filing likely relates to an existing U.S. DOJ investigation of Binance and could, directly or indirectly, describe the heretofore unknown contents of an impending U.S. DOJ Binance-related indictment or an indictment already filed under seal — which the U.S. DOJ would prefer to keep secret. And my guess is that Binance will likely NOT oppose the U.S. SEC sealing motion for fear of making public potentially inculpatory evidence or potentially scathing criminal allegations relating to Binance's activities. But then again, bear in mind that this is a rare SEC action, which makes the situation tricky to decipher and the outcome challenging to predict.

If Binance does oppose the U.S. SEC seal request, then the U.S. SEC motion more likely relates to the U.S. SEC's desire to keep the identity of a witness secret, and Binance would prefer that the world know the names of any of Binance's accusers.

Get The Popcorn

Under any circumstance, that this SEC seal-seeking filing is unusual, odd and uncommon cannot be overstated. In my almost 20 years in the SEC Enforcement Division, including 11 years as Chief of the SEC's Office of Internet Enforcement, our team worked on and led a broad range of SEC investigations which involved parallel U.S. DOJ investigations and lots of litigation — and I can't recall ever seeking to file a motion or any other court document under seal. Fail not at your peril Binance —

strange things are afoot at the Circle K
After a year of pretending the "Inflation Reduction Act" had to do with inflation, Joe Biden now says that it is "misnamed."
pic.twitter.com/trtSZAbgMJ

— Greg Price (@greg_price11) August 29, 2023
TAKE A LISTEN
TAKE A LISTEN
---
Political/Rights
While Category 3 Hurricane Idalia raged along Florida's coastline, CNN was on-site to deliver their ever-dramatic storm coverage. In a twist of fate, two local men in inflatable duck turned the channel's news segment into an unintentional farce.
As the CNN reporter stood dramatically in rain gear, attempting to convey the severity of the storm in Tampa, two men casually kayaked by in the background, stealing the limelight and undermining the network's narrative.
"So we're going to step away from the seriousness of this storm for just one second. You got to bear with me, because this is something you don't see every day," said Derek Van Dam during the live coverage.
"Literally, this is a very new way to beat rush hour traffic on Bay Shore Boulevard in Tampa. I mean, look at that. I don't want to minimize the serious nature of this storm, but this is what people are dealing with in Tampa as we speak," he added. WATCH:
Only in Florida…

— The Gateway Pundit (@gatewaypundit) August 30, 2023
 Eunice Davidson, Co-founder and President of the nonprofit Native American Guardians Association (NAGA), pushed back on the notion that her organization is "fake."
"We're not a fake group," told Fox News Digital. "We're tribal-enrolled members from tribes across the United States."
Davidson, who describes herself as a "full-blooded Dakota Sioux," and her organization, are responsible for leading what has become, as of this date, the most significant attempt to get the Washington Commanders to change their name back to Redskins.
Source: breitbart.com
Now… what consequences will the teacher face?

🤔

— Charlie Kirk (@charliekirk11) August 30, 2023
Update: Sorry, we forgot …

"Which one of the following news organizations do you trust the most?"

25% None of them
25% Fox News
13% CNN
12% MSNBC
7% NBC News
7% ABC News
6% CBS News
4% Not sure

July 2023: Broadcast Network News Less Trusted – https://t.co/LT8INeM72Y https://t.co/3Ek4ukhtJj

— Rasmussen Reports (@Rasmussen_Poll) August 30, 2023
The House Oversight Committee and Republican Florida Rep. Byron Donalds are demanding records related to then-Vice President Joe Biden's apparent flights with Hunter Biden on Air Force Two.
Donalds and House Oversight wrote a letter  to the National Archives and Records Administration (NARA) requesting documents and communications from Joe Biden's alleged flights with his son to at least 15 different countries.
"The Committee is concerned about then-Vice President Biden's role in his family's foreign business ventures and that he may have used his office to enrich his family. For example, recent reporting indicates Hunter Biden traveled to at least 15 countries with then-Vice President Biden," the letter reads.
"The Committee has also learned that then-Vice President Biden met with at least one of Hunter Biden's associates in Beijing while visiting on official business," the letter adds. "The National Archives and Records Administration (NARA) is the custodian agency of Vice-Presidential records, and the Committee seeks information regarding the use of Air Force Two by then-Vice President Biden's family during the Obama-Biden Administration."
D
Source: dailycaller.com
🚨🚨🚨

Then-VP Joe Biden abused Air Force Two by allowing his son to jet set around the world to sell "The Brand" to enrich the Biden family.

I'm now seeking documents, communications, & manifests related to VP Biden's misuse of Air Force Two & Marine Two from @USNatArchives.👇 https://t.co/SrnwcO64d6

— Rep. James Comer (@RepJamesComer) August 30, 2023
TAKE A LISTEN
On August 19, 2020, President Trump was asked if he was secretly saving the world from a Satanic cult of pedophilies. Even if you hate Donald Trump, ask yourself, why does every form of media tell you to? Nothing can stop what's coming. pic.twitter.com/8UtDaRmrIm

— Dom Lucre | Breaker of Narratives (@dom_lucre) August 28, 2023
TAKE A LISTEN
Aug 31, 2018 3:55:13 PM EDT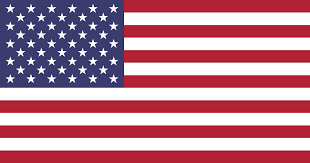 WHERE WE GO ONE, WE GO ALL!
WE, THE PEOPLE! FROM SEA TO SHINING SEA.
LET FREEDOM RING, PATRIOTS. IT IS YOUR TIME.
IF AMERICA FALLS, THE WORLD FALLS.
UNITED WE STAND! GOD BLESS YOU ALL.
Q+
---
Geopolitical/Police State
It has emerged that a Department of Homeland Security (DHS) agency has been using unconventional and potentially insecure methods for hosting meetings concerning "misinformation." Twisting the principles of transparency that democratic institutions are ostensibly built upon, these meetings were not conducted in government facilities or through official secure communication channels, but through a Slack channel and even personal cellphones – according to existing records.
It's a jarring black mark against the Protecting Critical Infrastructure from Misinformation & Disinformation Subcommittee, part of CISA's Cybersecurity Advisory Committee, whose primary obligation was to national security, which veered away from standard protocol to hold critical talks about a hot-button issue like "misinformation" censorship.
Further complicating the issue, it has now also come to light that Twitter's head of legal, Vijaya Gadde, proffered to retire from an advisory subcommittee following a messy altercation with the Disinformation Governance Board. A report from Just the News shows it's a development that underscores the deep-rooted controversies surrounding the handling of so-called misinformation and how that continues to impact free speech.
Source:relcaimthenet.com
As Cristina Laila reported, The University of North Carolina  issued an emergency alert warning students and staff about an armed and dangerous person on campus.
UNC graduate Tailei Qi was identified as the suspect in Monday's on-campus shooting. Qi, a Wuhan-educated PhD student, was charged with first-degree murder after killing a UNC college professor. He was also charged with having a gun on educational property.
Crooked Hillary Clinton decided to emerge and weigh in with some thoughts on the matter. She utilized this act of terrorism by the Chinese national as an opportunity to push gun control on law-abiding Americans.
Kids deserve to go to school free of gun violence.

Teachers deserve to give lessons free of gun violence.

Shoppers deserve to buy groceries free of gun violence.

And on and on.

— Hillary Clinton (@HillaryClinton) August 29, 2023
In the midst of making her cliched arguments for gun-grabbing, Hillary's cluelessness was completely exposed by conservative media personality Dana Loesch. Turns out Hillary was completely oblivious to the fact that guns have been banned on school grounds for three decades.
Guns have been banned on school property for 30 years. https://t.co/W7bBKuJoKv

— Dana Loesch (@DLoesch) August 29, 2023
More X users piled on Hillary, with a number referencing to the infamous "Clinton Body Count."
Source: thegatewaypundit.com
Finally, some justice for those wrongly arrested under unconstitutional gun laws. The last sentence of the article says the mayor of DC approved this settlement in June.https://t.co/bQdZe5ufZv

— Thomas Massie (@RepThomasMassie) August 30, 2023
The settlement agreement must still have a "fairness hearing" in December before final approval is given. Court records show D.C. Mayor Muriel E. Bowser (D) signed off on the $5.1 million settlement amount in June.
---
War
 UN officials said sanctions on Niger imposed by the Economic Community of West African States (ECOWAS) were blocking aid deliveries and shipments of food into the country.
"There is no way to bring humanitarian aid into the country," said Emmanuel Gignac, UN refugee agency representative for Niger, according to Reuters. "The immediate goods (affected) is going to be food, and then it's going to be access to medicine, to drugs."
Source: news.antiwar.com
---
False Flags
A Univision News crew was robbed at gunpoint in Chicago moments before going live on air. This is the third attack on Chicago media in a month.
The Chicago Sun-Times reports that "the journalists were reporting on a string of armed robberies across the city, including an armed carjacking of a woman Sunday night in the same block where the crew was robbed."
According to police, two vehicles pulled up and three men wearing ski masks brandishing firearms exited the vehicles and robbed the crew near  the CTA Blue Line Station at Milwaukee Avenue and Division Street.

The reporter and photographer were robbed of a camera, two equipment bags and a personal backpack.

 Source: thegatewaypundit.com
According to the DEA, Mexican drug cartels continue to expand their presence and forge partnerships with other transnational gangs, U.S. street gangs, prison gangs, and Chinese money laundering organizations. The DEA "assesses that the following six Mexican TCOs as having the greatest drug trafficking impact on the United States: Sinaloa Cartel, CJNG, BeltranLeyva Organization, Juarez Cartel, Gulf Cartel, and Los Zetas Cartel".
Sinaloa Cartel is one of the oldest and most successful drug cartels in Mexico. It is also the most significant drug trafficking organization in the United States.
13. New OrleansLos Zetas Cartel is the only Mexican cartel that uses New Orleans as a major hub. Los Zetas Cartel is the least influential of the 6 Mexican cartels, but this doesn't mean that its members aren't dangerous people.12. Dallas

Los Zetas Cartel is also the only Mexican cartel that uses Dallas as a major hub.

11. Laredo

Los Zetas Cartel is also the only Mexican cartel that uses Laredo as a major hub.

10. Detroit

Gulf Cartel is the only Mexican cartel that uses Detroit as a major hub. Gulf Cartel is the 5th most influential Mexican drug cartel in the U.S..

9. Houston

Gulf Cartel is also the only Mexican cartel that uses Houston as a major hub.

8. Oklahoma City

Juarez Cartel is the only Mexican cartel that uses Oklahoma City as a major hub. It is the 4th most powerful Mexican drug cartel operating in the United States.

7. El Paso

Juarez Cartel is also the only Mexican cartel that uses El Paso as a major hub.

6. New York City

5. DenverSinaloa Cartel and Juarez Cartel both use Denver as a major distribution hub. Juarez Cartel is the fourth powerful Mexican drug Cartel operating in the U.S..4. Phoenix

Sinaloa Cartel and Beltran-Leyva Organization both use Phoenix as a major distribution hub. Beltran-Leyva Organization is the third most powerful Mexican drug cartel in the U.S..

3. Atlanta

Sinaloa Cartel and Jalisco New Generation Cartel both use Atlanta as a major distribution hub. Jalisco New Generation Cartel is the second most powerful Mexican cartel in the United States.

2. Los Angeles
Source: news.yahoo.com
---
Q
Twitter announced   will allow political advertising in the United States from candidates and political parties ahead of the 2024 election, reversing its previous policy.
"Building on our commitment to free expression, we are also going to allow political advertising," Twitter said in a statement.
With the decision to bring back political advertising, it will still apply "specific policies" to them, according to the statement. This includes prohibiting the promotion of "false or misleading content," including information "intended to undermine public confidence in an election."
Source: dailycaller.com
: surpassing others : uncommonly good or impressive
THE
SHOT HEARD
AROUND THE WORLD.
THE GREAT AWAKENING.
A WEEK TO REMEMBER.
Q
Harrison Floyd, the former director Black Voices for Trump, was one of the indicted in Fulton County, Georgia last week over alleged RICO charges in the Trump et al case, charges usually reserved for violent crimes and criminal enterprises.  Floyd, a Marine Corps veteran, was the only one of the indicted that was denied bail and remanded to the Fulton County prison.  At least 23 people have died in the Fulton County prison in the last 4 years, including one man who died earlier this year from malnourishment and complications from bed bug bites.
Source: thegatewaypundit.com
Robert Malley, Joe Biden's Iran envoy who served as lead negotiator on Barack Obama's nuclear deal with the Islamic Republic, has had his security clearance revoked for allegedly mishandling classified documents, according to State Department leaks.
A memo obtained by Iran's Tehran Times indicates Malley was stripped of his Top Secret security clearance and ordered to turn in his diplomatic passport and government credentials as his "continued national security eligibility [was] not clearly consistent with the interests of national security."
Source:  thenationalpulse.com 
A majority of Americans, more than seven in 10, don't think President Donald Trump can get an impartial jury in his ongoing legal battles according to a new survey about Americans' trust in the broader legal system.
The poll, conducted by Ipsos, surveyed Americans from the general population and the population of those who have served on juries in the past 10 years to learn their attitudes toward various aspects of the criminal justice system.
The poll found that former jurors were more likely than the general population to trust in the criminal justice system as a whole, including attorneys across all fields, judges, and state and local law enforcement.
 
Source:zerohedge.com
Sixty percent said Biden had a role in the indictments, while just 29 percent said he had no role. Eleven percent did not know.
Among those who said Biden had a role, thirty-nine percent said it was a "major" role. Twenty-one percent said it was a minor role.
Source: breitbart.com
Tucker Carlson on Democrats trying to stop Donald Trump: "We are speeding towards assassination obviously… They have decided that's there's something about Trump that's so threatening to them, they just can't have it."

— ALX 🇺🇸 (@alx) August 30, 2023
Q 

!UW.yye1fxo

 

ID: b189f8

 No.130638

What would happen if texts originating from a FBI agent to several [internals] discussed the assassination (possibility) of the POTUS or member of his family?
What if the texts suggest foreign allies were involved?
Forget the Russia set up [1 of 22].
This is only the beginning.
Be careful what you wish for.
AS THE WORLD TURNS.
Could messages such as those be publicly disclosed?
What happens to the FBI?
What happens to the DOJ?
What happens to special counsel?
What happens in general?
Every FBI/DOJ prev case could be challenged.
Lawless.
Think logically.
We haven't started the drops re: human trafficking / sacrifices [yet][worst].
Those [good] who know cannot sleep.
Those [good] who know cannot find peace.
Those [good] who know will not rest until those responsible are held accountable.
Nobody can possibly imagine the pure evil and corruption out there.
Those you trust are the most guilty of sin.
Who are we taught to trust?
If you are religious, PRAY.
60% must remain private [at least] – for humanity.
These people should be hanging.
Q
💯 TRUMP WOKE UP AMERICA 🇺🇸

Sometimes you can't TELL the public the truth.
YOU MUST SHOW THEM. pic.twitter.com/IN3o5MuEeJ

— ₭₳₲ ĐⱤØ₲Ø ⛈️⛈️⛈️ɄⱠ₮Ɽ₳2ℚℚℚ🇺🇸 (@KAGdrogo) August 29, 2023
TAKE A LISTEN
Aug 31, 2018 3:31:53 PM EDT
Aug 31, 2018 3:26:59 PM EDT
Q !!mG7VJxZNCI ID: 27fd5f No. 2820100 
>>2819745
Money to be made?
BIG PHARMA DONATES HOW MUCH TO CA/NY 'ELECTED' OFFICIALS? COMPARE VS OTHER STATES.
Why are CA & NY VITAL areas of control?
Think Ports.
Think Legal PROTECTION.
Q
df32b98c9ee33fa2da14889ad25ce813–voter-registration-election-day.jpg
>>2820100
We will do our job to protect the vote.
Will you do yours? FIGHT! FIGHT! FIGHT!
Q
Trump just told Glenn Beck that he will have no choice but to "lock them up" since they are doing that exact same thing to him.

"The answer is you have no choice because they are doing it to us."

He then goes on at the end of this interview:
"We're going to make America great… pic.twitter.com/BTmQv3kw24

— Green Lives Matter (@Ultrafrog17) August 29, 2023