Biden Is Trapped, The [DS] Big Lie Just Imploded On Them, Justice For All – Ep. 3018
Podcast: Download (Duration: 1:11:30 — 31.1MB)
Watch The X22 Report On Video
The green new deal is falling apart, the more the [CB]/[WEF] pushes the worse its going to get. The people are pushing back, the farmers are the first to push. Biden's economy is failing, he is trapped in the GR and GND, the people are not going along with the narrative. First domino has fallen, SVB has collapsed and Trump has warned of a 1929 type of crash. The [DS] is panicking, they have lost the narrative, the have lost the people. The Big Lie the [DS] has been pushing just fell apart. The people are learning the truth and the facts and the [DS] cannot counter it. Biden is trapped in regards to covid, no matter what he does it will not turn out well for him. Justice is coming for the criminals, the system is being exposed and the [DS] is going to try take the information war into a physical war. Countermeasures are in place.
---
Economy
Thousands of farmers are expected to drive tractors to The Hague, Netherlands, on Saturday morning to oppose the government's plan to shut down 3,000 farms.  The government made the move to comply with global warming goals despite a heavy vehicle ban the day before.
It can be recalled that the Dutch government is planning to "buy and close down up to 3,000 farms near environmentally sensitive areas to be in compliance with EU environmental rules" of the nitrate emission reduction plan.
Thousands of farmers and the climate activist group Extinction Rebellion will hold a rally in The Hague, Netherlands on Saturday, March 11.
According to Swedish journalist, Peter Imanuelsen, this will be the biggest demonstration yet.
According to Peter Imanuelsen, military vehicles are already arriving in the Netherlands in preparation for the farmers' protest.
On Monday, the mayor of The Hague threatened to use military gear to stop rival climate and farmer protests.
NL Times reported:
Mayor Jan van Zanen of The Hague said he could indeed authorize the use of military equipment to remove blockades or tractors in his city on March 11. On that date, the upcoming Saturday, both climate activists and farmers are set to demonstrate in the Zuid-Holland city.

"I am not going to rule out the possibility that Defense equipment will be deployed. That is available if necessary," he said in an interview with De Telegraaf. He has also asked police forces elsewhere in the country to provide officers to assist.

"We cannot handle this alone," Van Zanen told De Telegraaf. "Also to ensure that the demonstrations are safe."

Source: thegatewaypundit.com
Another fake "fact check" by leftist censorship group @Politifact that actually confirms that Energy Secretary Jennifer Granholm met "with the radical green energy group behind the gas stove ban," which "has ties to the" Chinese Communist Party. https://t.co/HGpJBEpPDn

— Tom Fitton (@TomFitton) March 11, 2023
Maine Lobstermen Face Extinction Threat From Big Wind Corporations, Environmentalistshttps://t.co/mycWwbFaH5

— Ivan Pentchoukov (@IvanPentchoukov) March 8, 2023
Donald J. Trump@realDonaldTrump
Nobody, in history, did more for the FARMERS of our Country than I did. Even got them 28 Billion Dollars from China based on how unfairly they were treated, before me, by the Chinese Government. People couldn't believe it. Nobody's going to win with the Farmers but "Donald J. Trump." Will be in Iowa on Monday. Big crowd!
Energy Secretary Jennifer Granholm said Friday that everyone could "learn from" China when it came to climate policy while speaking at the South by Southwest festival.
"What we have been trying to do, what Secretary Kerry has been trying to do as the president's climate envoy, is to get all of these countries to agree to very aggressive targets to be able to make sure that we don't get climate — global warming happening over, you know, 1.5 degrees. And we — we have — you know, we've raised our hand, we said, we want to get to net zero by 2050," Granholm said. "We are really pushing other countries to do the same."
"And no matter what country you're a member of, the countries all are susceptible to pressure, to peer pressure, they don't want to be the outlier — I mean, there's a couple of countries that we know are outliers and don't care — but — but, I think China has done — has been very sensitive, and has actually invested a lot in their solutions, to achieve their goals," Granholm continued. "So we're — we're hopeful that, you know, we can all learn from what China is doing, but the amount of money that they're investing in clean energy is actually you know, encouraging."
The Biden administration has pushed to phase out fossil fuels and subsidize more electric vehicles, whose batteries use rare earth minerals sourced mainly from China.
The Inflation Reduction Act included a tax credit for electric battery production. However, the Environmental Protection Agency made a rule that would block the mining of 1.4 billion tons of copper, gold, molybdenum, silver and rhenium in Alaska allegedly to protect salmon.
source: beckernews.com
Greta Thunberg deletes 2018 tweet saying world will end in 2023 after world does not end
Hi @GretaThunberg! Why did you delete this? pic.twitter.com/YRyrCje0L1

— No Bailouts Poso 🚫💰 (@JackPosobiec) March 11, 2023
BREAKING: At today's annual shareholders meeting, shareholders revolted against Apple Inc.'s woke Diversity, Equity & Inclusion (DEI) policies, calling them "overtly bigoted against men, white people and straight people by falsely assuming they are inherently racist and sexist."

— Paul Sperry (@paulsperry_) March 11, 2023
Our technical teams are aware and are working to resolve the issue, and I apologize for the inconvenience. Also, Any fees incurred as a result of this issue will be reimbursed. We're working quickly on a resolution. -Angie

— Wells Fargo (@WellsFargo) March 10, 2023
While Silicon Valley Bank collapsed, top executive pushed 'woke' programs
A head of risk management at Silicon Valley Bank spent considerable time spearheading multiple "woke" LGBTQ+ programs, including a "safe space" for coming out stories, as the firm catapulted toward collapse.
Jay Ersapah, the boss of Financial Risk Management at SVB's UK branch, launched initiatives such as the company's first month-long Pride campaign and a new blog emphasizing mental health awareness for LGBTQ+ youth.
"The phrase 'you can't be what you can't see' resonates with me,'" Ersapah was quoted as saying on the company website.
"As a queer person of color and a first-generation immigrant from a working-class background, there were not many role models for me to 'see' growing up."
Her efforts as the company's European LGBTQIA+ Employee Resource Group co-chair earned her a spot on SVB's "outstanding LGBT+ Role Model Lists 2022," a list shared in a company post just four months before the bank was shut down by federal authorities over liquidity fears.
In addition to instituting SVB's first "safe space catch-up" — which encouraged employees to share their coming out stories — and serving on LGBTQ+ panels around the world, Ersapah also spent time over the last year serving as a director for Diversity Role Models and volunteering as a mentor for Migrant Leaders.
Source: nypost.com
Who the hell was in charge of risk management at SVB and what the hell were they focused on???

— Comfortably Smug (@ComfortablySmug) March 11, 2023
HERE WE GO: FDIC and Federal Reserve Discuss Creating Fund to Backstop Deposits if More Banks Collapse
The Federal Deposit Insurance Corp. (FDIC) and Federal Reserve are discussing creating a fund to backstop deposits if more banks fail following the collapse of Silicon Valley Bank.
Silicon Valley Bank was shut down by regulators on Friday in the biggest bank failure since the 2008 liquidity crisis.
Silicon Valley Bank reportedly held $173 billion in deposits.
The Fed interest rate is at 4.57% and $117 billion of Silicon Valley Bank securities are yielding only 1.56-1.66% – this is causing a run on the bank.
The Federal Deposit Insurance Corp. and the Federal Reserve are weighing creating a fund that would allow the regulators to backstop more deposits at banks that run into trouble following Silicon Valley Bank's collapse.

Regulators discussed the new special vehicle in conversations with banking executives, according to people familiar with the matter. The hope is that setting up such a vehicle would reassure depositors and help contain any panic, said the people. They asked not to be identified because the talks weren't public.

The vehicle is part of the agency's contingency planning as panic spreads about the health of banks focused on the venture capital and startup communities.
The Silicon Valley Bank failure may not be the only bank to fail.
First Republic's stock on Friday tumbled 50% after Silicon Valley Bank's failure.
People lined up at the First Republic branch in Brentwood to withdraw their money on Saturday.
WATCH:
Source: thegatewaypundit.com
97.3% of SVB deposits aren't FDIC insured
Where were the regulators on SVB? 
The Federal Reserve and FDIC get call reports every quarter to show each bank's financial conditions. Those are public reports that the "experts" on Wall Street can also see.
The report for SVB, or, Silicon Valley Bank, for Sept. 30, 2022 showed that if SVB had to recognize the losses on its portfolio, it had negative equity. The reports also show how many uninsured deposits they have, which appear to be over 90% of their total deposits. These are not core deposits.
Essentially, when investment rates were near zero, SVB took in massive amounts of volatile deposits and invested in longer-term bonds. As inflation and yields started rising, the market value of the investments were tanking.
So why didn't the FDIC, and the Federal Reserve, start putting severe restrictions on SVB to protect the customers and the taxpayers since that is their main job?
Were they more focused on climate change and diversity than financial stability?
 Source: americanthinker.com
BREAKING: On the day a major bank went under and in a further attack on the American economy and the rule of law, Biden proposed an unconstitutional "wealth" tax. The United States Constitution limits the federal tax power to "income."

— Tom Fitton (@TomFitton) March 11, 2023
FLASHBACK: Trump predicted a 1929-style crash if Biden was elected
Donald J. Trump@realDonaldTrump
With what is happening to our economy, and with the proposals being made on the LARGEST AND DUMBEST TAX INCREASE IN THE HISTORY OF THE USA, TIMES FIVE, JOE BIDEN WILL GO DOWN AS THE HERBERT HOOVER OF THE MODRRN AGE. WE WILL HAVE A GREAT DEPRESSION FAR BIGGER AND MORE POWERFUL THAN THAT OF 1929. AS PROOF, THE BANKS ARE ALREADY STARTING TO COLLAPSE!!!
---
Political/Rights
Yeah, sure, people are fleeing New York and the entire Northeast for Florida because @GovRonDeSantis is "destroying" the state. Guess he won in a landslide because of it, too.

These people are so stupid it's hard to imagine how someone could be so stupid. https://t.co/TrAqg45Clb

— Rich Baris "The People's Pundit" (@Peoples_Pundit) March 11, 2023
The only place anyone who enters the United States in violation of our laws should go is back to their home country.

The Democrats' plans are insane and abusive

Adams wants to send NYC migrants to college for free –will cost taxpayers $1.2M https://t.co/leh42dHadw

— Nan Hayworth, M.D. (@NanHayworth) March 10, 2023
---
Geopolitical/Police State
Post-decency politics: House Democrats use a hearing to attack free speech and a free press
At long last, have you left no sense of decency?" Those words were first asked by lawyer Joseph Welch in his confrontation with Sen. Joseph McCarthy (R-Wis.) during the Senate's infamous Army-McCarthy hearings. This week, nearly 70 years later, Welch's words seem more relevant than ever after House Democrats savaged two journalists who attempted to explain a government effort to censor citizens.
It was only the latest of a series of hearings in which FBI agents and other whistleblowers, experts and journalists have been personally attacked for raising free-speech concerns. This week's hearing showed definitively that we live in a post-decency era.
Garcia effectively declared that she had trapped Taibbi because the "only logical conclusion" was that Musk was his source. When House Judiciary Committee chairman Rep. Jim Jordan (R-Ohio) objected to badgering a reporter for his sources, Democrats piled on. Plaskett declared that if Taibbi wouldn't comment on Musk, it must mean the Twitter owner was the source in question.
It was a chilling but defining moment.
As the evidence mounts of an even broader censorship effort by the Biden administration, the Democrats' attacks have become more unhinged and unscrupulous. After shredding any fealty to free speech, they now are attacking journalists, demanding their sources and claiming their reporting is a public threat.
Plaskett even attempted to defend the Federal Trade Commission demanding that Twitter turn over the names of journalists who have communicated with the social media company. Other Democrats have similarly shrugged off this outrageous demand by the FTC, headed by Chairwoman Lina Khan, a former Democratic staffer with the Judiciary Committee.
 If Joseph Welch appeared today to support free speech, he might very well be dismissed as some QAnon conspiracy theorist or "Putin lover." But his words from the past — that "until this moment … I think I have never really gauged your cruelty or your recklessness" — should be read to every one of these members. It is not that we expect decorum from our leaders today, but decency itself now seems as irrelevant as reason.
Source: thehill.com
---
War
Kim Jong-un Oversees Simulated Attack on South Korean Airfield
North Korean state media on Friday described dictator Kim Jong-un supervising a live-fire artillery drill that simulated an attack on a South Korean airfield.
Kim reportedly told his troops to get ready to "overwhelmingly respond to and contain" the "frantic war preparation moves" of South Korea and the United States.
South Korean intelligence reported that Kim's artillery drill included at least six short-range missile launches into the Yellow Sea. One launch was confirmed by South Korean observers from the North's port city of Nampho.
Source: breitbart.com
Military aid provided by the United States and its NATO allies to Ukraine is being found in the hands of Iranians, according to a new CNN report.
"Russia has been capturing some of the US and NATO-provided weapons and equipment left on the battlefield in Ukraine and sending them to Iran, where the US believes Tehran will try to reverse-engineer the systems,"  
 
Pentagon Inspector General Robert Storch during a recent hearing would not indicate if the Department of Defense had complied with the law regarding the tracking of weapons it has given Ukraine, under questioning from Rep. Matt Gaetz.
Source: beckernews.com
Q

 

!UW.yye1fxo

 

ID: 27d57d

 No.594016

Anonymous

 

ID: 576924

 No.593959


nov14.png

>>593825
>>593959
Thank you Kim.
Deal made.
Clowns out.
Strings cut.
We took control.
Iran next.
Q
Why did Kim travel to China?
Why was travel impossible in the past?
What changed?
What constitutes the need for a F2F meeting v. secured call?
What US publicly traded co. previously entered N. Korea to establish comms?
Think logically.
WHY DID GOOG VISIT N KOREA?
WHY WOULD THE FORMER CHAIRMAN & CEO [HIMSELF] OF GOOG/ALPHABET PERSONALLY ATTEND?
Who is Sergey Brin?
Where was Sergey born?
Track the 'FAMILY' – IMPORTANT.
Think COLD WAR.
Think KGB.
US, China, N Korea [3].
FACEBOOK data dump?
Who made it public?
Who sold shares -30 days from announcement?
You can't imagine the magnitude of this.
Constitutional CRISIS.
Twitter coming soon.
GOOG coming soon.
AMAZON coming soon.
MICROSOFT coming soon.
+12
Current censorship all relates to push for power [mid-terms].
LAST STAND.
Election FRAUD cases OPEN – DOJ [many].
Follow the FAMILY.
Follow resignations [Business/Gov't].
BIDEN/CHINA VERY IMPORTANT MARKER.
Who made it public?
Who really made it public?
Who is making it all public?
WE ARE THE GATEKEEPERS OF ALL [BY ALL WE MEAN ALL] INFORMATION.
U1>CAN>EU>RUSSIA>IRAN>NK>SYRIA>PAK>>>
IRAN NEXT.
$700B – MILITARY [THIS YEAR].
WHY IS THE MILITARY SO IMPORTANT?
RE_READ ALL.
NATIONAL SECURITY.
NATIONAL SECURITY.
These people are STUPID.
Art of the Deal.
TIDAL WAVE INCOMING.
BUCKLE UP.
Q

---
False Flags
The FDA Commissioner Robert Califf and the CDC Director Rochelle Walensky teamed up to issue a strong rebuke to Florida's Surgeon General Dr. Joseph A. Ladapo for issuing a health alert that his state's surveillance system reported a major uptick in adverse events in concert with the rollout of the Covid mRNA shots.
"In Florida alone, there was a 1,700% increase in VAERS reports after the release of the COVID-19 vaccine, compared to an increase of 400% in overall vaccine administration for the same time period," the alert added and provided a graphic.
"The reporting of life-threatening conditions increased over 4,400%," the alert continued. "This is a novel increase and was not seen during the 2009 H1N1 vaccination campaign. There is a need for additional unbiased research to better understand the COVID-19 vaccines' short- and long-term effects."
The health alert attached three medical studies that assessed "excess risk" and "increased risk" of adverse events associated with the Covid mRNA shots.
Source: beckernews.com
Josh Hawley Tells Xi Jinping to 'Come Clean' About Coronavirus Origins
Sen. Josh Hawley (R-MO) sent a letter to communist dictator Xi Jinping on Friday, telling him to "come clean" about the origins of the coronavirus after Congress passed a bill to declassify information on the virus's origins, sending it to President Joe Biden's desk.
The COVID-19 Origin Act swiftly passed Congress and requires the Director of National Intelligence (DNI) to declassify and make public any potential links between the Wuhan Institute of Virology and the origins of the deadly coronavirus.
Before the legislation was voted on in the House of Representatives, the Chinese Embassy sent a letter to Hawley, saying, "China firmly opposes and strongly condemns [the bill]." It also urged him to retract the bill and accused him of "political manipulation."
After the House of Representatives unanimously passed a coronavirus origins declassification bill on Friday, Hawley sent a letter to the communist dictator, saying, "Today the U.S. House of Representatives followed the Senate in unanimously adopting my bill to declassify U.S. government intelligence on the origins of the COVID virus."
"I know you are keenly interested in this bill—your own Communist officials have written to my office demanding we renounce it, in their usual lecturing, idiotic style," Hawley wrote to Xi. "But the bill will soon be law—unless you can convince President Biden to veto it. Time is up. Come clean about your role in spreading COVID to the world."
Source: breitbart.com
Biden has 10 days (excluding Sundays) to sign or veto the bill.
If signed, the DNI then has 90 days to declassify the intelligence, after a thorough redacting.
If vetoed, we start all over again.
4821
WHAT HAPPENS IF BIDEN BECAME POTUS KNOWING HE [THROUGH HUNTER + 2] TOOK MASSIVE AMOUNTS OF BRIBES TO CHANGE [LOOK THE OTHER WAY] US POLICY TOWARDS CHINA [IN FAVOR OF CHINA]?
WOULD CHINA OWN AND CONTROL THE WHITE HOUSE?
Q
WHAT HAPPENS IF BIDEN BECAME POTUS KNOWING HE [THROUGH HUNTER + 1] TOOK MASSIVE AMOUNTS OF BRIBES TO CHANGE [LOOK THE OTHER WAY] US POLICY TOWARDS UKRAINE [IN FAVOR OF UKRAINE]?
WOULD UKRAINE OWN AND CONTROL THE WHITE HOUSE?
Q
https://twitter.com/ABridgen/status/1634861697910599680?s=20
"So, specifically before your committee, and also before Rand Paul over in the Senate, Dr. Fauci has, of course, absolved himself of all funding of gain-of-function," Johnson said. "He said he doesn't know anything about it. It is verifiable and demonstrable that he lied. Now, there are codes in Congress. I have a code right here, 18 U.S. Code 1001."
"1001," Jordan said.
"Statements — false statements to Congress," Johnson said. "Says you can be imprisoned, says you can be imprisoned for eight years if you lie to Congress. It seems like there has never been a more clear-cut case of some individual lying to Congress."
"Yeah, we can do — there could be a referral, but you would refer to the Biden Justice Department," Jordan remarked. "I don't know that — they're going to pursue that, but you can definitely do that. You could, have to have one of the committees, the Senate Judiciary Committee could do a referral. I doubt they will with the Democrats in charge."
"We could do a referral potentially," he continued. "I would, frankly, prefer just to have Dr. Fauci come back in and take another round of questions here, but we're building the case. You know, like, we had Dr. Redfield testify last week, Chairman Wenstrup did. I thought he was — I thought he was great. As were the other witnesses that were brought in."
Source: beckernews.com
Q

 

!!Hs1Jq13jV6

 

ID: 2fe5aa

 No.9028429

EXM5NBpWsAAPRNh.jpg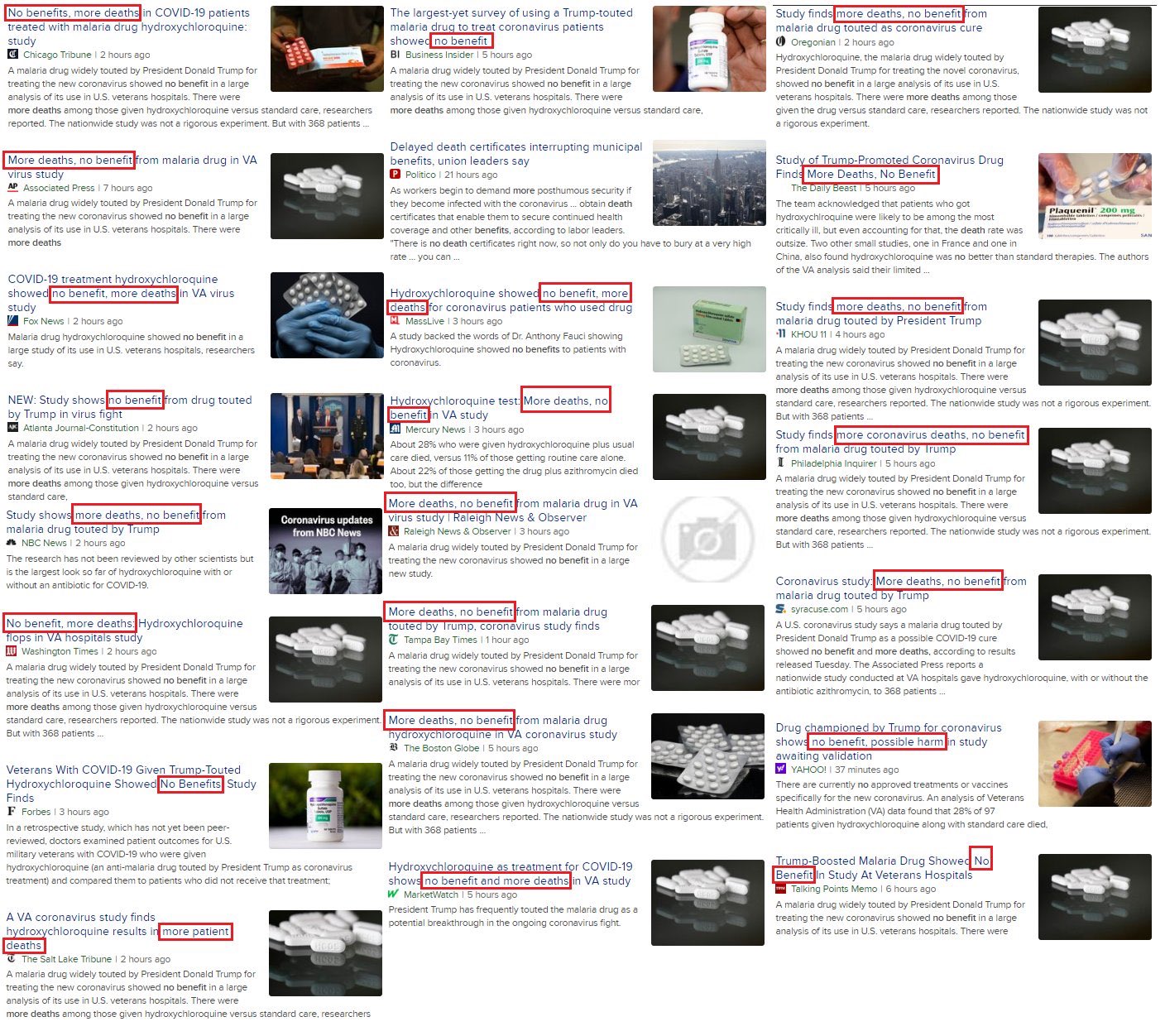 Q
Q

 

!!Hs1Jq13jV6

 

ID: ca0923

 No.9252597

APP_051520_Trump_Fauci.jpg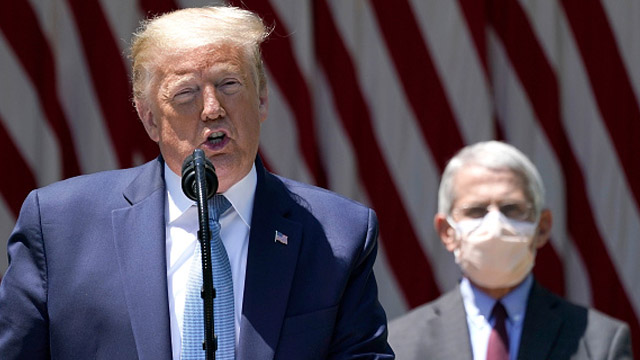 I Feel the fauci files coming soon
---
Q
Undercover Officers were in the crowd on J6.

They are often antagonistic and behave more like troublemakers.

Many took video footage that hasn't been turned over to us.

They told you we were lying about this.

We were not.

Everything we told you is TRUE. pic.twitter.com/szV0C8Tnxj

— Joseph D. McBride, Esq. (@McBrideLawNYC) March 11, 2023
— Joseph D. McBride, Esq. (@McBrideLawNYC) March 11, 2023
A black police officer beat unconscious Roseanne Boyland and not only did @DCPoliceDept clear her of any wrongdoing they honored her. https://t.co/lvtMDP1sQH pic.twitter.com/GF4jKFef8C

— Rosie Memos (@almostjingo) March 11, 2023
'Spill' of classified info derails Proud Boys trial
Assistant U.S. Attorney Jocelyn Ballantine, who is supervising the case for the Justice Department, acknowledged the likely "spill" of classified information Thursday morning. She raised particular concerns about a message sent to Miller by another agent who works on covert activity — and who she said did not work on the Proud Boys case — describing a supervisor's order to "destroy 338 items of evidence
Source: politico.com
Fact is; Democrats put together fake commission to investigate a fake insurrection in order to cover up a fake election 💯% pic.twitter.com/dzugZksddf

— Chicago1Ray 🇺🇸 (@Chicago1Ray) March 11, 2023
Free Jacob Chansley https://t.co/8BbeXF2Fye

— Elon Musk (@elonmusk) March 10, 2023
I'm not part of MAGA, but I do believe in fairness of justice.

Chansley was falsely portrayed in the media as a violent criminal who tried to overthrow the state and who urged others to commit violence.

But here he is urging people to be peaceful and go home. And the other… https://t.co/XU8vISJaNy

— Elon Musk (@elonmusk) March 11, 2023
Chansley got 4 years in prison for a non-violent, police-escorted tour!?

Dave Chapelle was violently assaulted on stage by a guy with a knife. That guy got a $3000 fine & no prison time. https://t.co/qDRWxozD8B

— Elon Musk (@elonmusk) March 10, 2023
We just filed a motion in USA v RYAN TAYLOR NICHOLS to prevent the Government from advancing the false narrative that police were killed by protestors on J6.

RT & follow J6 Attorney Brad Geyer @FormerFeds to show your support!

NO MORE LIES! pic.twitter.com/S4GqHgo689

— Joseph D. McBride, Esq. (@McBrideLawNYC) March 10, 2023
EXCLUSIVE INTERVIEW: Rep. Paul Gosar Calls For Hearings On J6 Footage, Says "Stay Tuned" For Investigation and Prosecution of Pelosi, Cheney, Milley, Mayorkas (VIDEO)
GOP Congressman Paul Gosar recently told The Gateway Pundit to stay tuned on the real January 6 investigation and the incoming prosecution of officials like Nancy Pelosi who were involved in the political persecution of good Americans.
Gosar encourages all Americans to contact Weaponization of Government Committee Chairman Jim Jordan and House Speaker Kevin McCarthy to support and encourage them in the ongoing investigation into January 6.
Source: thegatewaypundit.com
It's time for Senate hearings into what scheme @elonmusk is up to, what terrorist or foreign influence is involved, and what can be done to remove this public medium from his malign control. pic.twitter.com/OyBYFv1XUA

— Keith Olbermann (@KeithOlbermann) December 10, 2022