Comms Sent, Durham Deep In The Rabbit Hole, Patriots Blocking All The Exits, Panic In DC – Episode 2298
Trump is using the art of the deal to get his way, the [DS] tried everything to get the funds to bailout certain states, payoff people, but Trump wanted the people to receive the funds, he has now backed the [DS] players into the corner. The patriots are in total control of the economy, look at the market, watch gold. The [DS] scrambling they do not know what to do, Trump and the patriots are throwing hard facts at them and the propaganda is not working, next phase censor everything. Durham is moving forward with his investigation, Trump mentioned that they will be releasing HRC emails. It's all falling apart. Comms were sent via the [DS], they are now desperate they do not have the upper-hand.
Check Out The X22 Report Spotlight YouTube Channel X22Report Spotlight
Please check Newzsentinel.com for the latest news on the economic collapse. The Sentinel Alerts are updated throughout the day.
---
Current News – 10.09.2020
Watch The X22 Report On Video
---
Economy
---
Political/Rights
JUST IN: Steve Scully — moderator of the next presidential debate, accidentally tweets out DM he meant to send to Scaramucci about President Trump pic.twitter.com/gvD3Zz4xEm

— SV News 🚨 (@SVNewsAlerts) October 9, 2020

So he saying that his Twitter account was hacked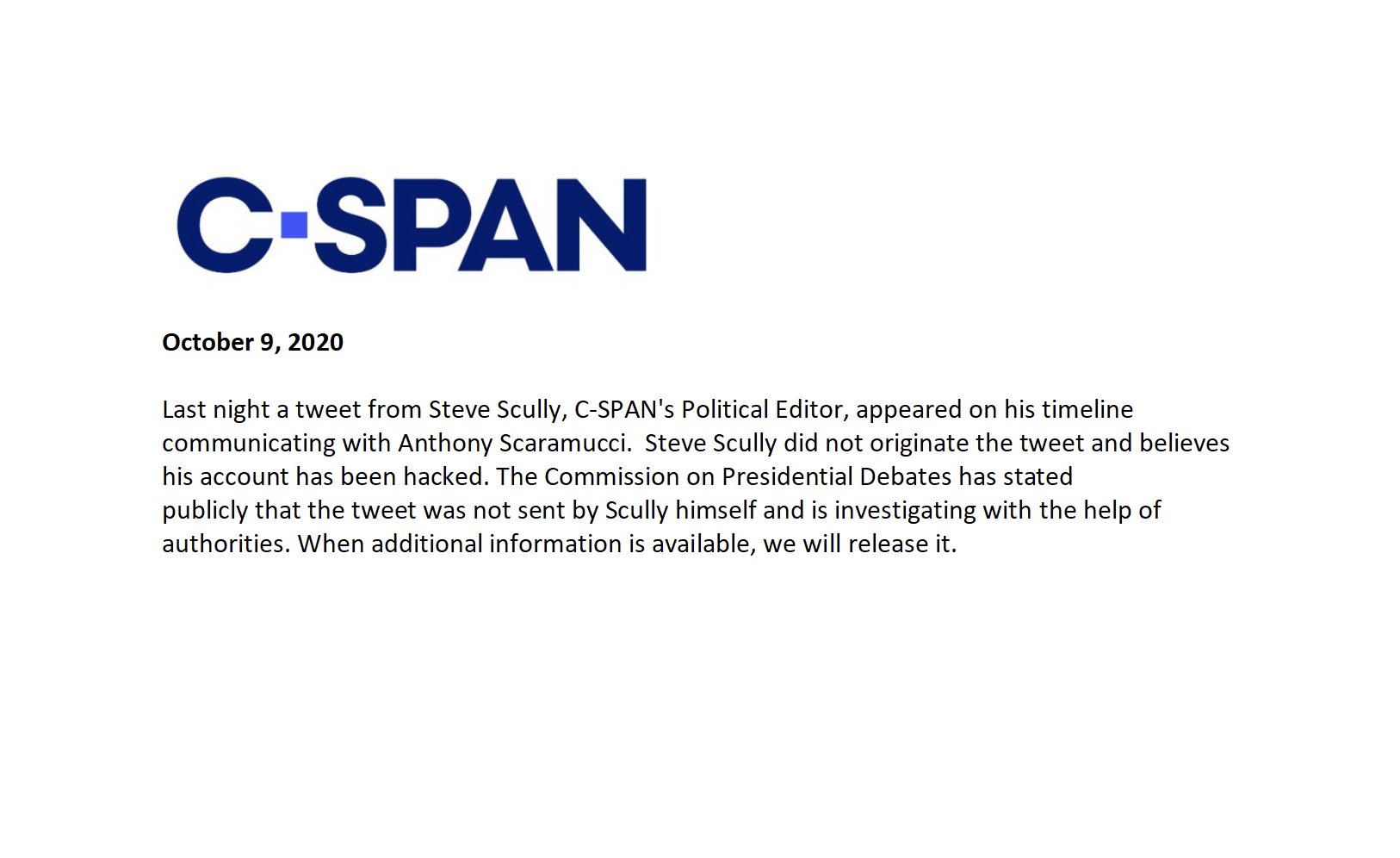 We know that Durham is now investigating the Alfa Bank story, Aaron Mate breaks this down.
I always thought the Alfa Bank-Trump story was just another dumb Trump-Russia conspiracy theory fed to credulous media stenographers, but now it looks much worse: read between the lines, & it looks like a criminal set-up. Durham is investigating it. https://t.co/Hl9yyfbjEd

— Aaron Maté (@aaronjmate) October 9, 2020
The story never made sense. A group of "self-appointed guardians of the Internet" (-The New Yorker, sincerely 😂) discover some suspicious activity between a Trump server and Russia's Alfa Bank.

An Alfa suit now alleges this was actually a criminal set-up: pic.twitter.com/w4FDnCQYCy

— Aaron Maté (@aaronjmate) October 9, 2020
Idea that this was a set-up makes total sense. Which sounds more plausible:

A) "self-appointed guardians of the Internet" discover secret communications between Trump & Russian bank server

B) It was deliberate fraud to fake a Trump-Russia tie. And it would be far from alone.

— Aaron Maté (@aaronjmate) October 9, 2020
I'm going w/ B).

Durham is too. People interviewed by Durham team say that "agents told scientists that they were exploring a potential criminal charge… for giving false information to the government." That would be when the FBI got, and investigated, this insane "tip." pic.twitter.com/TM9ffCDiT1

— Aaron Maté (@aaronjmate) October 9, 2020
BTW, another fraudster, Christopher Steele, pushed the Alfa Bank story. Steele says he got the "tip" about it from Michael Sussmann, a Perkins Coie attorney who worked for DNC & Clinton campaign. That has some very interesting implications. pic.twitter.com/cFcoYcipSE

— Aaron Maté (@aaronjmate) October 9, 2020
This says everything: Dexter Filkins tries to dismiss the setup theory as "extraordinarily abstruse." Has he considered applying that skepticism to his theory about Trump camp & a Russian bank server?

Meanwhile, he tries to pretend that Steele has not been exposed as a fraud. pic.twitter.com/ocHbsBJJpa

— Aaron Maté (@aaronjmate) October 9, 2020
#Durham Two sources, 1 admin + 1 senior republican, both familiar with probe said they do not BELIEVE findings or indictments will come before election, in part, COVID-19 + Durham's work expanded in recent weeks + goes well beyond origins of FBI Russia probe (original mandate) https://t.co/28GsjAivkM

— Catherine Herridge (@CBS_Herridge) October 9, 2020
This includes Sept 2016 CIA investigative referral to FBI over alleged 3rd party discussion of HRC approved plan "concerning candidate Trump + Russian hackers" + Brennan notes. Separately, official told @CBSNews that if there is a probability of future prosecutions stemming from https://t.co/Uzy9tjsJzS

— Catherine Herridge (@CBS_Herridge) October 9, 2020
Durham then there cannot be a report released prior to that. The official would not comment as to whether potential prosecutions are in the works. @ClareHymes22

— Catherine Herridge (@CBS_Herridge) October 9, 2020
Pompeo just announced he has Hillary Clinton's 33,000 deleted emails, and is 'in process' of releasing them publicly…
Every single member of the Epstein flight logs has endorsed Joe Biden for president pic.twitter.com/iyHftBWgrg

— Anton Naronis (@AntonNaronis) October 9, 2020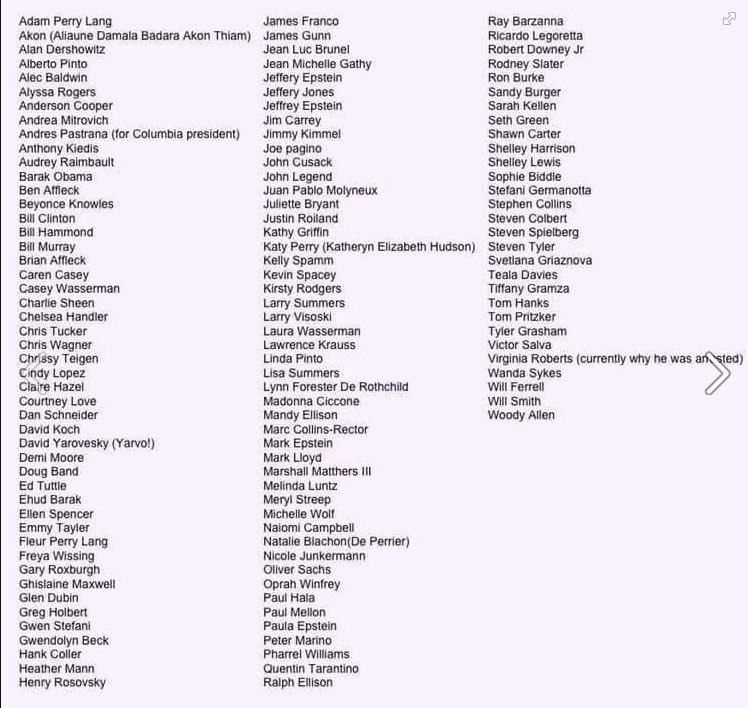 ---
War
---
False Flags
Governor Whitmer of Michigan has done a terrible job. She locked down her state for everyone, except her husband's boating activities. The Federal Government provided tremendous help to the Great People of Michigan. My Justice Department and Federal Law Enforcement announced…

— Donald J. Trump (@realDonaldTrump) October 9, 2020
…today that they foiled a dangerous plot against the Governor of Michigan. Rather than say thank you, she calls me a White Supremacist—while Biden and Democrats refuse to condemn Antifa, Anarchists, Looters and Mobs that burn down Democrat run cities…

— Donald J. Trump (@realDonaldTrump) October 9, 2020
…I do not tolerate ANY extreme violence. Defending ALL Americans, even those who oppose and attack me, is what I will always do as your President! Governor Whitmer—open up your state, open up your schools, and open up your churches!

— Donald J. Trump (@realDonaldTrump) October 9, 2020
Wow! This is big. Brandon Caserta, one of the ringleaders of the group of men arrested for a plot where the group planned to kidnap Gov. Gretchen Whitmer hated President Trump too!

"Trump is not your friend dude"

He says that Trump is "a tyrant" and describes him as an "enemy". pic.twitter.com/SgaGOW8cS5

— Robby Starbuck (@robbystarbuck) October 8, 2020
---
Q
Q

 

!!Hs1Jq13jV6

 

ID: f86b40

 No.10988277
 

NEW
1602200907093.jpg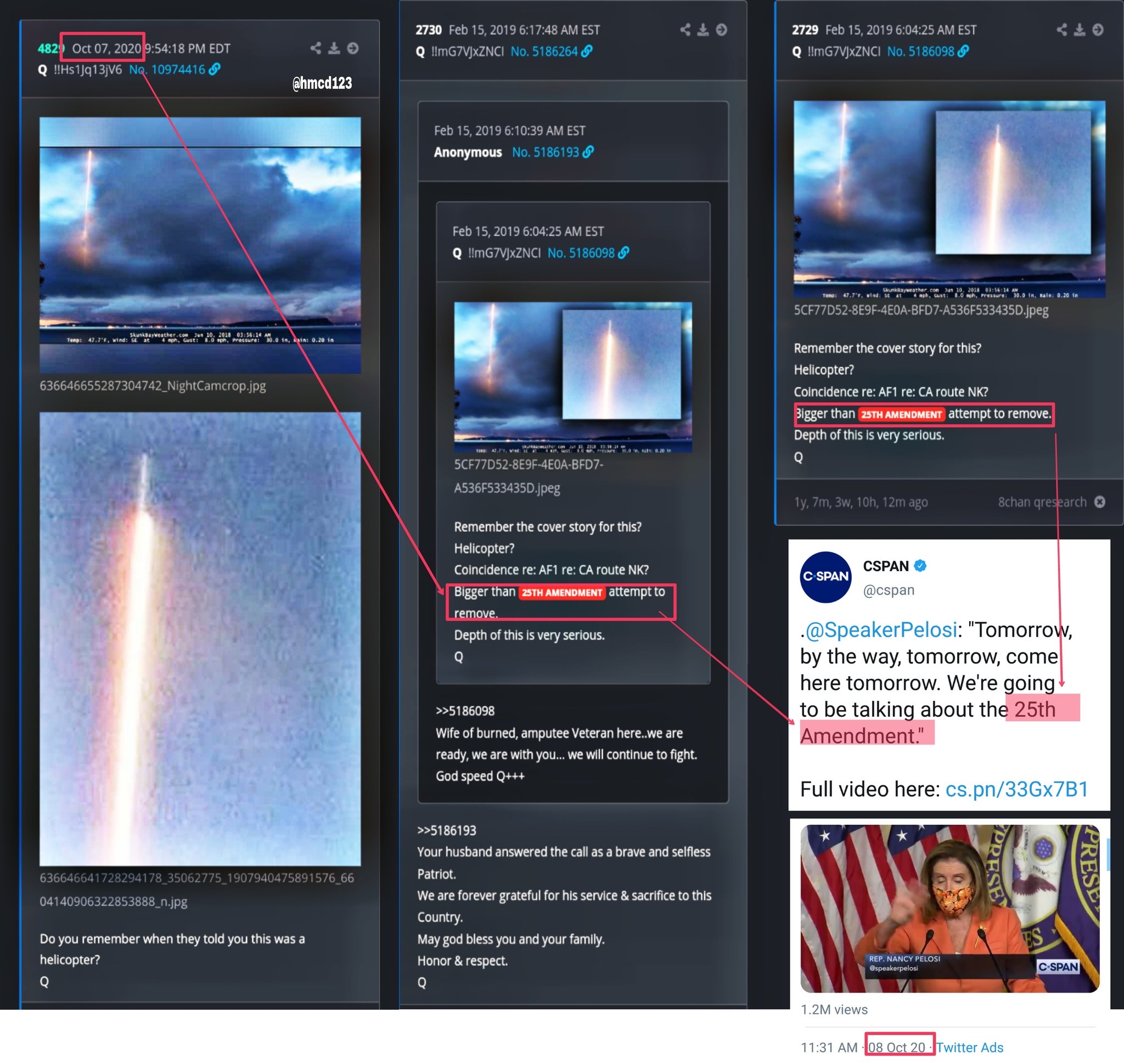 Q

 

!!Hs1Jq13jV6

 

ID: f86b40

 No.10988514
 

NEW
>>10988277
We need Justice!!!! We are ready!!!! Let's go!!!! WWG1WGA
Ej2Q9pFWoAM20Ex.jpg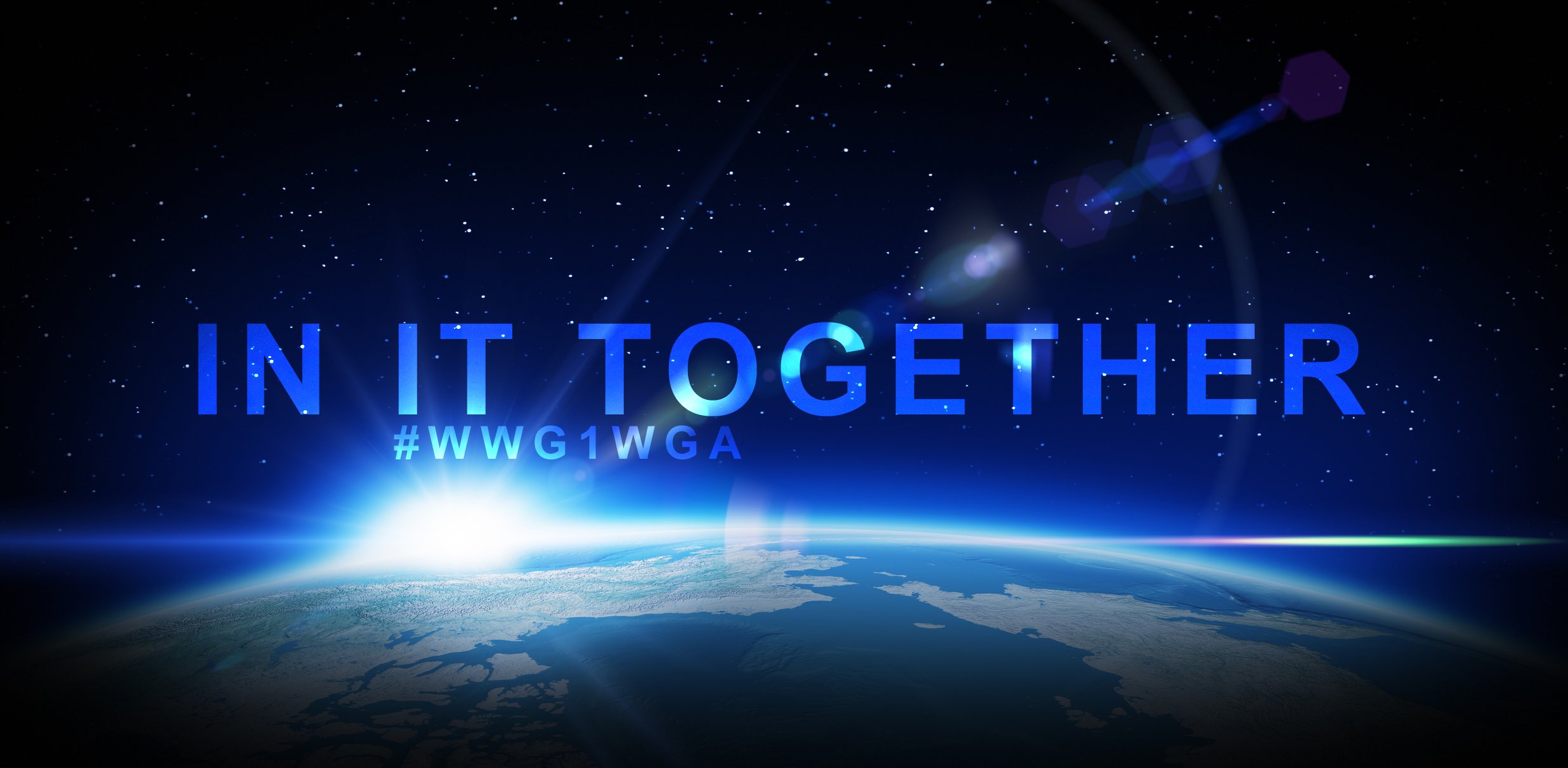 >>10988446
The obvious takeaway is POTUS knew [they] inserted someone at the Gold Star event to infect him. And he's right over the target, cuz the Dem/media machine went full apeshit when he suggested it.
POTUS headed them off. CURED.
Crazy Nancy Pelosi is looking at the 25th Amendment in order to replace Joe Biden with Kamala Harris. The Dems want that to happen fast because Sleepy Joe is out of it!!!

— Donald J. Trump (@realDonaldTrump) October 9, 2020
Alexei Anatolievich Navalny is a Russian opposition politician, jurist and anti-corruption activist. He is frequently described by media as Russia's opposition leader. He came to international prominence by organizing demonstrations, and running for office, to advocate reforms against corruption in Russia, Russian President Vladimir Putin, and Putin's government.
  "Don't believe everything you read" was Q's way of saying "Stuff is happening, don't believe the fear porn." Anons misunderstood his intent, so Q clarified it. (His original reference was not to Pompeo)
THEORY: HRC deleted emails will be released by the State Dept. but are then deemed inaccurate. In comes Julian Assange.