Don't Be Afraid,Evidence Must Be Compelling To Avoid A Divide,Ultimate Truth Revealed – Episode 2294
The MSM/[DS] tried everything to convince the people that the economy was not doing well. They had the virus event, riots and pushed articles letting everyone know that this is coming, it all failed. The economy is now doing the opposite of what they wanted. The [DS]/MSM are now caught in their own narrative, just like the protests/riots when they denied it. Trump is trapping them at every turn. The patriots knew the playbook, they knew what the [DS] was attempting to do, he had to show the people. The ultimate truth needs to be revealed, do not be afraid, it is all about to come out.
Check Out The X22 Report Spotlight YouTube Channel X22Report Spotlight
Please check Newzsentinel.com for the latest news on the economic collapse. The Sentinel Alerts are updated throughout the day.
---
Current News – 10.05.2020
Watch The X22 Report On Video
---
Economy
The U.S. has added 11,417,000 jobs in just 5 months under President Trump, recovering 52% of jobs lost.

For context: it took the Obama-Biden Admin 29 months to recover a similar percentage of jobs.

— GOP (@GOP) October 5, 2020
---
Political/Rights
This morning I submitted my resignation to the President and the Attorney General, effective Friday. Last month I accepted a position in the private sector.

It has been a great honor to serve the people of Texas as U.S. Attorney.

Full statement: https://t.co/QsTN3L3Roh

— US Attorney John Bash (@USAttyBash) October 5, 2020
NYC elections board says nearly 100,000 Brooklyn voters received wrong ballot return envelopes 
---
Geopolitical/Police State
---
War
---
False Flags
Democrats are now deliberately spreading false information about treatments that tens of millions of Americans take safely every day–drugs like prednisolone and hydrocortisone–as part of their never-ending jihad to remove Trump from the White House. https://t.co/CcrjrfHAas

— Sean Davis (@seanmdav) October 5, 2020
BREAKING: CDC now says coronavirus can spread through airborne transmission to people who are further than 6 feet away.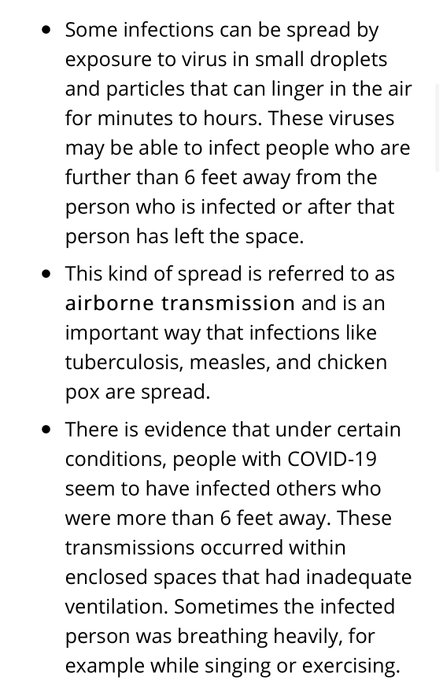 COVID response less important than 13 other election issues to Republican voters: poll https://t.co/cLNjEd0rIV

— Newsweek (@Newsweek) October 5, 2020
You lost the narrative war.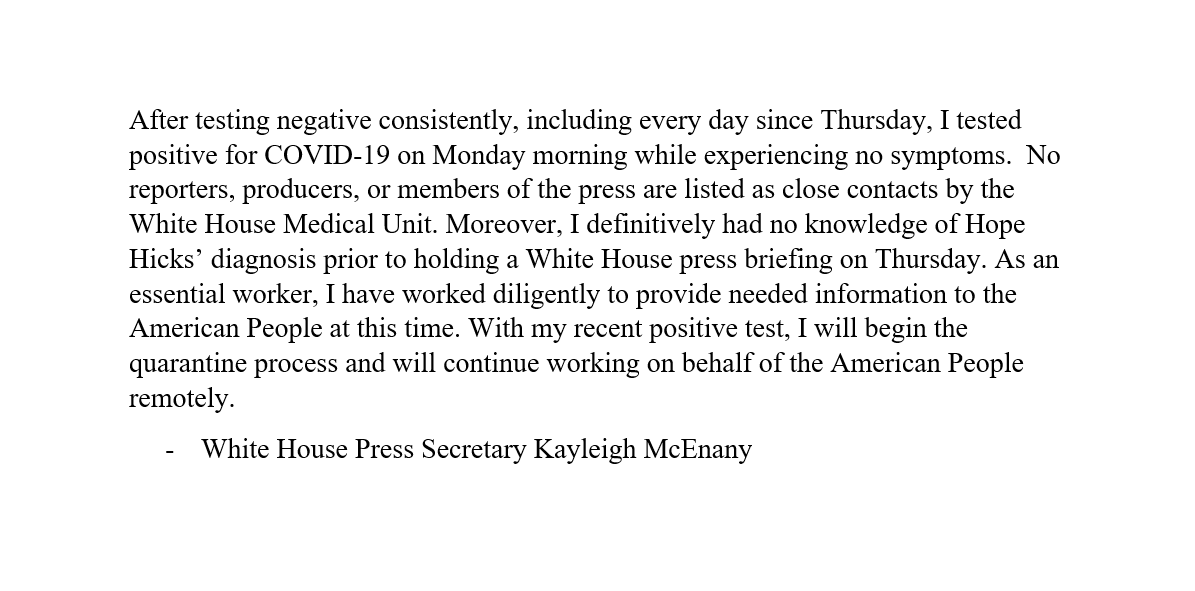 Cleveland Clinic itself said Trump had been tested and tested negative by his campaign prior to the debate. But 11 cases in Cleveland are traced to the debate set-up crewhttps://t.co/hvcefh0i2d

— Patrick Howley (@HowleyReporter) October 4, 2020
Calif. doctor successfully cures 1,700 COVID-19 patients
---
Q