[DS] Distraction Failed, 25th In Play, Patriots ILS Approach Looks Good – Ep. 3075
Podcast: Download (Duration: 1:29:05 — 39.3MB)
Watch The X22 Report On Video
The green new deal has failed, the people in Germany see the truth and the control that is coming. The world is about to push back. The debt ceiling is on the horizon and the D's said the quiet part out loud. The people are not with them and this will backfire on the D's. The [DS] attempted a [FF] to distract from all the evidence being produced. This [FF] completely fell apart and the people are buying what they are selling. Now the [DS] will take this to the next level, they are becoming desperate and they know the people are not with them. [HRC] builds the narrative that Biden is told old to run in the 2024 election, 25th on deck. The plan is working the ILS approach looks good, the patriots are in control.
---
Economy
Disney Begins Third Round of Layoffs – 2,500 Jobs Cut and More Coming This Summer
---
Political/Rights
Target Partnered With Satan Supporter Who Wants To 'Eradicate' Critics Of Transgenderism
One month, minimum. No @target through June. Moms, we can do this for our kids. They need a future free from corporate-backed insanity way more than they need another outfit from Cat and Jack. https://t.co/GP06ObVUBy

— Megan Basham (@megbasham) May 23, 2023
This is a very achievable goal that the mostly non-political but anti-chest binding/genital tucking moms can wrap their minds around.

— Megan Basham (@megbasham) May 23, 2023
Target holds 'emergency' meeting over LGBTQ merchandise in some stores to avoid 'Bud Light situation'
Some southern locations move Pride displays, apparel away from storefronts

 

Many Target locations across the country feature massive June Pride month displays on an annual basis, with items this year ranging from "tuck friendly" bathing suits for transgender people to mugs that say "gender fluid." But the retail juggernaut has been criticized by some conservatives for the displays, with children's items particularly irking many customers.

A Target insider told Fox News Digital that many locations, mostly in rural areas of the south, have relocated Pride sections to avoid the kind of backlash Bud Light has received in recent weeks after using a transgender influencer in a promotional campaign.
Source: foxnews.com
BREAKING: The FBI is unable to turn over ANY evidence related to its investigations into Hillary Clinton and the Clinton Foundation as it admits it destroyed ALL the evidence after Biden took office. Millions of taxpayer funds have been thrown away.https://t.co/zlgvLeLao4 pic.twitter.com/HxJhSXC6Y9

— @amuse (@amuse) May 22, 2023
— @amuse (@amuse) May 23, 2023
FBI Refuses To Comply With Congressional Subpoena On Alleged Biden Pay-To-Play Scheme
The FBI  refused to comply with a congressional subpoena requesting a document that allegedly details a pay-to-play scheme involving President Joe Biden when he served as vice president.
---
Geopolitical/Police State
BBC News has unveiled BBC Verify to address the growing threat of disinformation and build trust with audiences through transparency.

The BBC's Disinformation Correspondent Marianna Spring had more details on #BBCBreakfast https://t.co/00Nv9Z7Xlm pic.twitter.com/bZ23An2VhL

— BBC Breakfast (@BBCBreakfast) May 22, 2023
The World Economic Forum Calls For AI And "Deepfake" Regulation, Has Already Partnered With UK Government
The World Economic Forum (WEF) is unsurprisingly a part of the "deepfakes panic" that has been spread and promoted for some years now by a number of politicians and media outlets around the world.
The notion of deepfake tech is used here as a stand-in for (future) AI in general – and least as far as WEF's "fears" go, behind them is an attempt to make sure that governments and regulators around the world get working to prevent "harm" from AI.
According to WEF, cyber-criminals are using deepfakes so much these days that the problem has become "worrying" – while when it comes to the news industry, this is "a growing global concern."
The truth is that when speaking about technology, we have seen a huge increase in "everything" over the past years: of profits, the number of users of social platforms, the censorship, the surveillance. However, the WEF chooses to look at deepfakes in isolation, mentioning a rapid increase in the amount of this content, and forecasts that say this trend will continue.
WEF's solution? Let's have WEF lead the way in defining the foundations of regulating AI in an "ethical" way. To this end – and also making sure the development of AI is "inclusive, transparent, and used safely and responsibly" – the Switzerland-based group has come up with a "toolkit for human resources."
 Source: reclaimthenet.org
Q

 

!UW.yye1fxo

 

ID: a566f3

 No.570744

8B01A899-533A-4231-8BAF-6….jpeg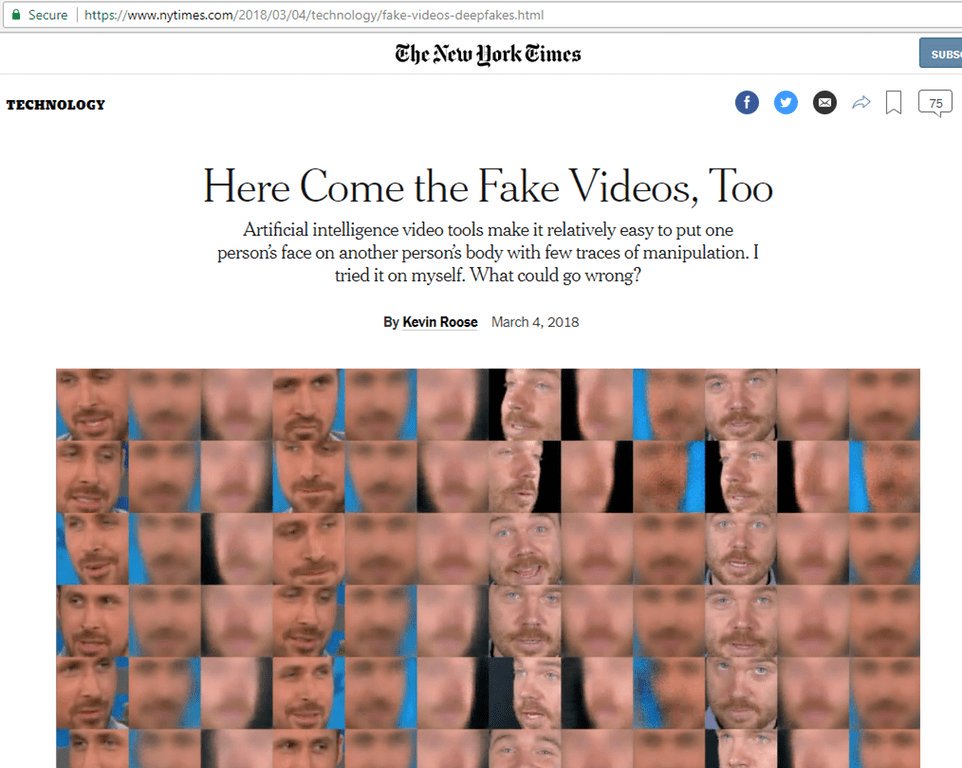 ---
War
Western arms for Ukraine make 'nuclear apocalypse' more likely: Russia's Medvedev
A member of Russian President Vladimir Putin's powerful Security Council on Tuesday warned that the more destructive the weapons that the West supplied to Ukraine, the higher the risk of "nuclear apocalypse".
Russia, which has more nuclear weapons than any other state, has repeatedly said the West is engaged in a proxy war with Russia over Ukraine that could escalate into a much bigger conflict.
"The more weapons are supplied, the more dangerous the world will be," former Russian president Dmitry Medvedev, now deputy chairman of the Security Council, told the Russian state news agencies TASS and RIA while on a trip to Vietnam and Laos.
"And the more destructive these weapons are, the more likely the scenario becomes of what is commonly called a nuclear apocalypse," Medvedev was quoted as saying.
---
False Flags
Prepare for a disease even deadlier than Covid, WHO chief warns
🚨 Breaking: Following court order, today Israel Ministry of Health released data regarding Covid mortalities.

Total Covid deaths in the age group under 50 with no comorbidities: Zero.

Zero healthy people under 50 died of Covid. There was no once-in-a-century pandemic.

— Dr. Eli David (@DrEliDavid) May 22, 2023
LA Dodgers bows down to hate group known for its shocking and vile bigotry against Roman Catholics. https://t.co/xiIxqw6tkD

— Mollie (@MZHemingway) May 23, 2023
BREAKING: North Carolina Governor Roy Cooper declares a STATE OF EMERGENCY to fight against school choice.

This hypocrite sent his own kid to a private school.

We're freeing families from the clutches of the teachers unions once and for all & there's nothing he can do about it. pic.twitter.com/m4bbcpiEIx

— Corey A. DeAngelis, school choice evangelist (@DeAngelisCorey) May 22, 2023
Jordan Neely's uncle arrested for theft after saying Daniel Penny should be denied plea deal
Yes, that's the issue here. Not that these two women were ridiculously, perhaps even criminally corrupt. It's that it was a blow to the "criminal justice reform movement." https://t.co/Pe38eC8FjA

— Bonchie (@bonchieredstate) May 23, 2023
Illinois Democrats Introduce Legislation to Limit Where Citizens Can File Lawsuits Challenging Constitutionality of State Laws 
Illinois Senate President Don Harmon, a Democrat, introduced legislation that would rewrite the rules on where Illinois residents can file lawsuits challenging the constitutionality of state laws.
The Cook County Record reports, "To this point, Illinoisans who believe Illinois lawmakers or other officials have passed laws or taken actions that violate the state constitution or their constitutional rights have been authorized to file such challenges in any court in any of the state's 25 judicial circuits, covering the state's 102 counties. Such courts are known as courts of general jurisdiction, meaning they are authorized to consider legal disputes involving any subjects not specifically reserved for the Illinois Supreme Court."
But House Bill 3062 would change that. Under the new Bill, 23 of the circuit courts currently being utilized would no longer be allowed.  Lawsuits could only be brought in Cook County, where Chicago is, or Sangamon County, where the state capital of Springfield sits.
The legislation emphasizes that it does not matter how far potential plaintiffs may live from the two districts stating "the doctrine of forum non conveniens does not apply" to such actions.
Source: thegatewaypundit.com
---
Q
JUST-IN: Judge Tosses Kari Lake's Lawsuit After Trial on Fraudulent Signature Verification Shows AT LEAST 274,000 Ballots Were Verified in Less Than 3 Seconds – ORDER INCLUDED
Maricopa County Superior Court Judge Peter Thompson dismissed Kari Lake's lawsuit against the stolen 2022 Midterm Election late Monday night, following a three day trial exposing election misconduct and fraudulent mail-in ballot signature verification.
The new Minute Entry states, "rather than trying to cast doubt on a specific number of ballots (a herculean evidentiary endeavor in these circumstances), she attempts to prove that the signature review process for Maricopa County was not conducted pursuant to A.R.S. § 16-550(A) or the EPM."
However, as The Gateway Pundit reported, Kari Lake attorney Kurt Olsen told the Court, "11 of the signature verification workers approved 170k signatures at a rate of less than 0 and 2.99 seconds with a 99.97% approval rating." Later, in closing argument, Olsen revealed that "there were approximately 274,000 ballot signatures compared and verified in less than three seconds." 
Olsen also concluded that AT LEAST 70,000 mail-in ballots were not properly verified in accordance with Arizona law, and therefore the election must be set aside. The bogus election was called by roughly 17,000 votes.
Despite the evidence, Maricopa County attorneys and the Judge disregarded the employees who did not follow the law. Instead, they claimed the testimony of Lake's witnesses — signature verification workers who chose to follow the law — proved that the mail-in ballot system is secure.
Judge Thompson opines, "

Ms. 

Onigkeit's testimony makes abundantly clear that level one and level two signature review did 

take place in 

some fashion." 

Kari Lake is expected to appeal this ruling again all the way to the Arizona Supreme Court.
 source: thegatewaypundit.com
Driver with Nazi flag charged with threat to kill or harm president, VP or family member after DC U-Haul crash
The driver of a U-Haul truck that barreled into a security area near the White House has been arrested on multiple charges, including threatening to kill or harm a president — as a Nazi swastika flag was retrieved from the vehicle.

"Preliminary investigation reveals the driver may have intentionally struck the security barriers at Lafayette Square," Secret Service
Source: nypost.com
U-Haul truck crashes near the White House.

I wonder if a manifesto has already been written on behalf of the driver… pic.twitter.com/A8qV64Yiir

— Gain of Fauci (@DschlopesIsBack) May 23, 2023
They're even diversity hiring in the false flags. pic.twitter.com/g4h5ykbbEz

— The Columbia Bugle 🇺🇸 (@ColumbiaBugle) May 23, 2023
White supremacists are gonna see their ESG score skyrocket with all these new diverse members pic.twitter.com/iJXXTYgud0

— Oilfield Rando (@Oilfield_Rando) May 23, 2023
If the threat of White Supremacy to the republic is so real and so prevalent, why does it seem like they have to outsource all of the hate??? pic.twitter.com/u2LQc8MqGK

— Donald Trump Jr. (@DonaldJTrumpJr) May 23, 2023
You're telling me someone drove a Uhaul with nothing but a Nazi flag in it, tried to ram it into the White House, got stuck on a curb, then the police spread out the flag on the pavement so the media can get it in the shot…
The Left needed a narrative change. They got it.
WEF predicts cyber attack in next two years
FDA suggest the internet is going down
50 senators get a satellite phone just in case of a communication blackout
30 tons of ammonium nitrate missing
Tedros pushing another pandemic
Uhaul crashes outside the white house, nazi flag discovered, blamed on white supremacy but the driver wasn't white
Hillary Clinton: Biden has 'good record' but 'people have every right to consider' his age
 Hillary Clinton said even though President Biden has a "good record" as president, "people still have the right to consider" his age as a factor to re-elect him to another term in office — something she said she supports.
"Well, I mean, it's a concern for anyone. And we've had presidents who've fallen before who are a lot younger, and people didn't go into heart palpitations," Clinton responded. "But his age is an issue. And people have every right to consider it."
Source: thehill.com
THE MSDNC IS DEAD.
Q