Panic In DC,[HRC]/[Schiff] On The Defensive,FISAGATE,Election Interference,Retribution – Ep. 3076
Podcast: Download (Duration: 1:26:35 — 38.3MB)
Watch The X22 Report On Video
The [DS] are trying to everything to convince the people that Biden has the control over the debt ceiling, he doesn't. The polls are not in his favor and in the end he will fold. IMF panics over the ideas that the US currency will no longer be the reserver currency, what they are worried about is that their currency will not be the currency.  There is panic in DC, [HRC]/[Schiff] are now defending themselves, [HRC] is saying that if Trump wins democracy will be destroyed, translation, their system will cease to exist. The people are now seeing who the criminals are and that FISA was the start of all of it. This will will then lead into the election interference which is really the insurrection. Trump is leading the [DS] down a path and retribution is coming.
---
Economy
Representative Jamie Raskin (D-MD) said  that if President Joe Biden invokes the 14th Amendment to end the debt ceiling stalemate, Republicans would not have standing to sue.
Raskin said, "I do think it's a frightening situation. Fortunately, we have the Constitution on our side and the 14th Amendment says that the validity of the public debt shall not be questioned which to my mind means that forced to the edge by these MAGA extremists, the president has no other choice, but to respect the laws of the country and pay our bills to the Social Security recipients and the Medicare recipients and veterans and the bondholders of the country. We've got to respect all of those laws and the Constitution. One law about a debt ceiling cannot override the Constitution of the United States and every other law."
Source: breitbart.com
BREAKING: A default could lead to an economic downturn as bad as the Great Recession, with 8 million Americans losing their jobs and the stock market's value falling by about 45%, per the White House Council of Economic Advisers.

— unusual_whales (@unusual_whales) May 22, 2023
CLAIM: White House press secretary Karine Jean-Pierre said during Tuesday's press briefing that President Joe Biden tried to negotiate the federal budget "for months" with House Republicans through debt limit talks.
VERDICT: Mostly false. On May 9, Biden acknowledged it took over 97 days for him to invite House Speaker Kevin McCarthy (R-CA) for a second meeting to negotiate the Republican bill to cut the budget, raise the debt ceiling, and prevent default.
Source: breitbart.com
January 12: @SpeakerMcCarthy calls on President Biden to negotiate on the debt ceiling.

President Biden does NOTHING.

April 26: House Republicans pass a fair debt ceiling bill.

President Biden does NOTHING.

May 12: McCarthy again calls for negotiations.

Biden ???

— Rep. Jim Jordan (@Jim_Jordan) May 23, 2023
KJP IN MAY: "We are not going to negotiate over the debt limit…"

KJP TODAY: "We are negotiating on the budget. I've always been very clear about that…" pic.twitter.com/9jKKsWAVi9

— Townhall.com (@townhallcom) May 23, 2023
President Joe Biden's concern that voters could blame him for a US default helps explain why he's doing something he resisted for months: engaging with Republicans over spending cuts and budget constraints, per Bloomberg.

— unusual_whales (@unusual_whales) May 24, 2023
The US Treasury is so low on cash and has used all of their tricks to delay spending, that there will be an avalanche of new debt issued to catch up.

The US Debt will instantly rise from $31.4 trillion to over $32 trillion.

It will all be issued at over 5% rates sending annual… pic.twitter.com/y0E8CYuECN

— Wall Street Silver (@WallStreetSilv) May 24, 2023
The so-called 'Inflation Reduction Act' gave $79.6 billion to the IRS over the next 10 years.
The Wall Street Journal said the new army of IRS agents will target the middle and upper-middle class.
According to the analysis, the IRS audits the poor at 5 times the rate of everyone else.
The IRS also has a history of targeting conservative groups.
In a recent statement, Representative Lauren Boebert (R-CO) expressed her concerns and provided updates on the 87,000 Internal Revenue Service (IRS) agents, highlighting the Republican Party's ongoing efforts to stop it from happening.
Earlier this year, the House of Representatives voted 221-210 to repeal funding for 87,000 IRS agents.
"Promises made," Speaker McCarthy said as he dropped the gavel.
Source: thegatewaypundit.com
'Don't kiss your dollars goodbye just yet': IMF chief sees U.S. dollar remaining global reserve currency
Don't count International Monetary Fund Managing Director Kristalina Georgieva among the naysayers expecting the U.S. currency to lose its luster due to "de-dollarization."
In remarks at an economic forum in Doha Wednesday, she argued that the U.S. dollar was likely to retain its status, Reuters reported.
"We don't expect a rapid shift in [dollar] reserves because the reason the dollar is a reserve currency is because of the strength of the U.S. economy and the depth of its capital markets," she said.
Source: marketwatch.com
---
Political/Rights
Second update. @Target has removed all items from Satanic "queer" designer Abprallen from its website. When you search you can see where the items were, but error returns now when you click on them.

Again, if "violent confrontations" in the stores were the issue, there would be… https://t.co/mBOswd8icZ pic.twitter.com/redzoWk4GM

— Megan Basham (@megbasham) May 24, 2023
BREAKING: Target just pulled their pride display from a store after parents pushed back, keep up the heat. pic.twitter.com/oCtybRceSB

— Merissa_Hansen🇺🇸🦅 (@merissahansen17) May 23, 2023
California is poised to BAN Skittles, yes the same state where kids can get sex changes without parental consent.

California lawmakers point to certain chemicals found in Skittles that are linked to reproductive issues, but don't seem to have any problem with child sex…

— Charlie Kirk (@charliekirk11) May 23, 2023
  changes…which have also been linked to reproductive issues.
Drag Queen 'Lil Miss Hot Mess' is writing children books stocked on Target shelves.
He admits drag is a political tool used to destabilize a child's early understanding of sex:
DARK TO LIGHT

DRAG QUEEN STORY HOUR. PREDATORS & GROOMERS @BLUEPRINT_Q Adults using kink theater to groom children (unable to consent) into the anti-Christ cult of child sex inversion, genderism, and self-mutilation…
Non-binary, ex-Biden official Sam Brinton to be held in men's jail over suitcase theft charges: sheriff
Non-binary former nuclear official Sam Brinton is to be placed in a men's jail in Maryland while waiting to be sent to Virginia over suitcase theft charges.
A Montgomery County Sheriff's deputy told The Post Tuesday that Brinton is in a "pre-placement" hold at the county jail and should be housed with the "general population" of the men's jail sometime next week.
The policy states: "Although MCDOCR does not consider anatomical changes brought about by hormonal therapy to be changes that constitute a change of anatomical sex, the classification of an arrestee/inmate will depend on whether the arrestee/inmate has male or female genitalia, whether they present a management or security problem, and whether their health and safety can be ensured.
Source: nypost.com
Nolte: Donald Trump Fallout — CNN Primetime Ratings Crash 23% to Pathetic 400,000 Viewers
The fallout from former President Donald Trump's town hall triumph is proving to be a legitimate disaster for far-left CNN—a widely-hated and disgraced fake news outlet already on the way to extinction.
Prior to Trump's town hall, the fake news outlet was suffering catastrophic ratings, but then Trump came along on May 10 and pulled off a win that alienated CNN's residual left-wing audience.
Moreover, the town hall moderator, a nagging, lying, intellectual lightweight, also proved to the CNN-curious that, despite numerous promises of reform, CNN is still the Brownshirt arm of the Democrat party: a vicious and brutal propaganda enforcer that spreads conspiracy theories and incites violence.
In every possible way, the town hall further exposed and damaged CNN, but angering its small base of remaining viewers is where the damage has been and will be the most devastating.
Here is what I wrote the morning after the town hall:
Prior to the town hall, during the Monday through Sunday week of May 1, CNN averaged 494,000 primetime viewers and 111,000 primetime demo viewers in the advertiser-coveted 25-54 age range.
Here are the same numbers for CNN during the most recent seven-day week—average primetime viewers and average primetime demo viewers:
Saturday, May 13: 278,000 – 74,000
Sunday, May 14: 401,000 – 88,000
Monday, May 15: 485,000 – 117,000
Tuesday, May 16: 397,000 – 80,000
Wednesday, May 17: 460,000 – 115,000
Thursday, May 18: 431,000 – 111,000
Friday, May 19: 350,000 – 73,000
According to my math, for the week ending May 19, CNN averaged only 400,000 total primetime viewers and a measly 94,000 demo viewers.
So CNN went from averaging 494,000 primetime viewers the week before the town hall to only 400,000 viewers the week after. That is a 23 percent loss of CNN viewers when CNN was already scraping close to zero.
Source: breitbart.com
When asked if they agree that the media are "truly the enemy of the people," 59 percent of those polled agreed, while only 36 percent disagreed.
In other words, a pretty large majority of Americans agree with former President Trump that the media are our enemy — which is 100 percent true.
 

Rasmussen surveyed 1,002 likely American voters between May 16-18 and also discovered most people know the political media cannot be trusted, and this same political media favor the Democrat party.
"Do you trust the political news you are getting?" Only 30 percent said yes, while 52 percent said no.
  
FACT: Only an enemy of the people brazenly lies in this way to stir up division and hate within the population. The corporate media are pure evil and are nothing more than the Democrat party's Brownshirts out there spreading conspiracy theories, division, and violence.
Source: breitbart.com
Texas Attorney General Ken Paxton   called on Republican House Speaker Dade Phelan to resign and accused him of being drunk in the Capitol.
Ken Paxton's full statement:
"After much consideration, it is with profound disappointment that I call on Speaker Dade Phelan to resign at the end of this legislative session. Texans were dismayed to witness his performance presiding over the Texas House in a state of apparent debilitating intoxication. His conduct has negatively impacted the legislative process and constitutes a failure to live up to his duty to the public," Paxton said in a statement.
"Texans were relying on the House to pass critical conservative priorities including protecting the integrity of our elections and preventing Chinese spies from controlling Texas land. His failures as Speaker have created a credibility crisis for all Republican candidates and for our entire Party. While I hope Speaker Phelan will get the help he needs, he has proven himself unworthy of Texans' trust and incapable of leading the Texas House," the Texas Attorney General added.
Source: thegatewaypundit.com
  Norm Ornstein smeared Cruz by saying the Texas senator would have been "first in line" to filibuster the Civil Rights Act and Jim Crow.
Cruz, who is the exact opposite of a racist, pointed out the obvious: Ornstein's Democratic Party filibustered the Civil Rights Act while Republicans supported it in overwhelming numbers.
AOC for no particular reason thought she could own Cruz and educate arguably America's smartest senator on American history.
Here is his Twitter thread (h/t Twitchy for first discovering the tweets).
Finally, Twitter CEO Elon Musk chimed in and loved what he saw:
Source: thegatewaypundit.com
https://twitter.com/TomFitton/status/1661212834749984770?s=20
Until last week, the official story was that a Trump campaign adviser, George Papadopoulos, got drunk in a London bar and told an Australian diplomat, Alexander Downer, about a secret plot between Russia and the Trump campaign to defeat Hillary Clinton in the 2016 presidential race by anonymously releasing her emails. According to the official narrative, Downer took Papadopoulos's information to the U.S. embassy in London, which then informed the FBI.
 Papadopoulos has always denied the story, the first official hint that something was amiss came when Justice Department Inspector General Michael Horowitz released his December 2019 report into the FBI's handling of its investigation of the Trump campaign.
 after a 3 1/2-year wait, special counsel Durham's report finally sheds light on the details of the dispute.
In what is arguably the most important sentence of the entire 308-page report, Durham states that "According to [Alexander] Downer, Papadopoulos made no mention of Clinton emails, dirt or any specific approach by the Russian government to the Trump campaign team with an offer or suggestion of providing assistance."
In one sentence, Durham crushed the FBI's justification for the bureau's Crossfire Hurricane investigation. There was no mention of Clinton's emails, no mention of any dirt, and neither was there any mention of an offer from Russia. The official narrative, which the FBI not only used to open the investigation but also used to obtain FISA warrants on Trump campaign aide Carter Page, to push Acting Attorney General Rod Rosenstein to appoint a special counsel, and to pressure Congress into investigating Trump, was plain false.
Source: zerohedge.com
Q

 

!!mG7VJxZNCI

 

ID: 0f664c

 No.6572667

>>6572364 (/pb)
Under protection.
Threat is real.
Key to DNC 'source' 'hack' '187'.
Q
Former CIA Director John Brennan and other top intelligence brass were well aware that "Russian collusion" was concocted by Hillary Clinton's team during the 2016 presidential election, but moved quickly to protect its origins and get it into the hands of investigators, according to Special Counsel John Durham. The intelligence was so "significant" that Brennan reported on it to President Barack Obama and Vice President Joe Biden and others at the White House on July 28, 2016, just days after receiving it.
The next morning, on July 29, 2016, Brennan briefed FBI Director James Comey on the White House meeting. After speaking with Comey and Director of National Intelligence James Clapper, he and other CIA officials tried to limit the spread of the Clinton plan intelligence, Durham's report said.
Durham wrote:
"Immediately after communicating with the President, Comey, and Clapper to discuss relevant intelligence, Director Brennan and other agency officials took steps to ensure that dissemination of intelligence related to Russia's election interference efforts, including the Clinton Plan intelligence, would be limited to protect sensitive information and prevent leaks.
"Brennan stated that the inter-agency Fusion Cell, a team to synthesize and analyze pertinent intelligence on Russian malign influence activities related to the presidential election, was put in motion after his meeting with President Obama on July 28th. Email traffic and witness interviews conducted by the Office reflect that at least some CIA personnel believed that the Clinton Plan intelligence led to the decision being made to set up the Fusion Cell."
Despite having this intelligence, the FBI launched the Crossfire Hurricane investigation into the Trump campaign, which then morphed into a special counsel investigation.
Clinton's involvement in the hoax remained unknown to the public until October 2017, when it was revealed by House Intelligence Committee Chairman Devin Nunes who uncovered Clinton's involvement in creating the "pee dossier" that claimed collusion between Trump and Russia.
Meanwhile, a House committee found that, after perpetuating the Trump-Russia collusion hoax through 2019, Brennan and Clapper orchestrated a new scheme to help Joe Biden in the 2020 presidential race by claiming the New York Post's bombshell report on the Hunter Biden laptop was Russian disinformation.
According to the recently released report by the House Judiciary Select Subcommittee on the Weaponization of the Federal Government, Brennan and Clapper were intimately involved in crafting a statement for the public suggesting that the Post's story was Russian disinformation just weeks before the 2020 election.
Source: worldtribune.com
MAGA extremists just filed a motion to censure and fine me $16 million because I stood up to Donald Trump and his allies.

They're 8 days away from defaulting on our debt, but Speaker McCarthy and his MAGA allies would rather try to silence me.

But I'm not backing down. Ever.

— Adam Schiff (@RepAdamSchiff) May 23, 2023
Q

 

!!mG7VJxZNCI

 

ID: 0f664c

 No.6573291

e8dcd7321c938992aef619959fc456ded17ac05250455ae651821894dd363b4b.png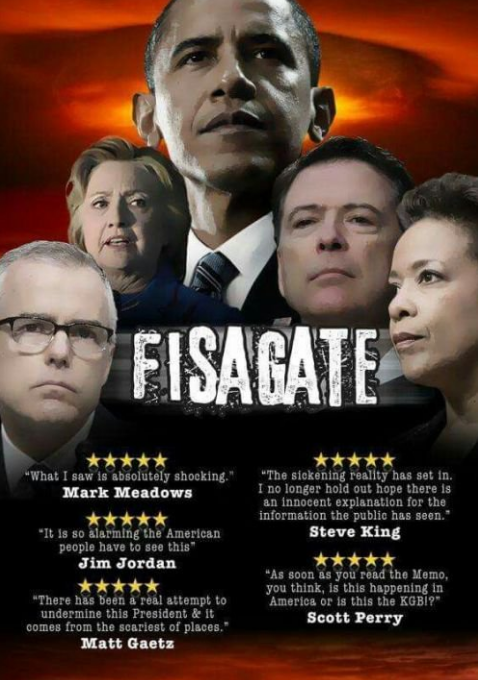 BREAKING UPDATE: Woke pro-abortion NYC professor FIRED after threatening NY Post reporter with machete
This pro-abortion radical professor, Shellyne Rodriquez, curses at pro-life students and then vandalizes a @StudentsforLife table. She should be fired immediately. pic.twitter.com/nxwfFl9BpA

— Charlie Kirk (@charliekirk11) May 22, 2023
Shellyne Rodriguez, the pro-abortion teacher who was filmed threatening a reporter by holding a machete to his neck, has reportedly been fired from her job as a professor at Hunter College."Hunter College strongly condemns the unacceptable actions of Shellyne Rodriguez and has taken immediate action," school spokesman Vince Dimiceli told The New York Post.
Source: thepostmillenial.com
The Project Veritas investigation proves that pedophiles are using pizza, cheese pizza, cooking and other words as code to prey on children online. Here's a screenshot of these child predators using these code words from the @ProjectVeritas report. Thank you for sharing @danright 
@lizcrokin 100% vindicated.
Pizzagate is 100% real
Conspiracy no more
Save the Children!
instagram.com/reel/CsjlSTKgij2

Catholic clergy sexually abused Illinois kids far more often than church acknowledged, state finds
More than 450 Catholic clergy in Illinois sexually abused nearly 2,000 children since 1950, the state's attorney general found in an investigation released Tuesday, revealing that the problem was far worse than the church had let on.
Attorney General Kwame Raoul said at a news conference that investigators found that 451 Catholic clergy abused 1,997 children in Illinois between 1950 and 2019, though he acknowledged that the statute of limitations has expired in many cases and that those abusers "will never see justice in a legal sense."
Source:  sandiegouniontribune.com
They called for Biden to expedite the process by issuing executive orders without waiting for Congress to allow the illegals, who are currently on public assistance, to be able to work and alleviate financial pressure on social services.
"Without legislation, we can get this done," said Hochul, referring to the unlikelihood that such a bill to authorize work would pass.
New York State is among the top ten states with the highest unemployment rates in the nation, with a labor participation rate of 60.8 percent, according to government data.NY Democrats Disagree
Source: zerohedge.com
The # of Border Patrol "encounters" w/ illegal immigrants from communist China totaled >4,200 from Oct 2022 to Feb 2023, more than double the >1,900 for the entire fiscal year 2022, US Customs and Border Protection data reveal. Most of the Chinese nationals were military age men

— Paul Sperry (@paulsperry_) May 24, 2023
When it comes to illegal aliens, the left insists that we can't just 'round them up'
 "We just can't round them all up…."
Says who?
Maybe, we should give it a shot.
 it's not like illegal aliens will be hard to find.   illegals are sleeping in the streets, hotels, and police stations of many major metropolitan cities. The suburbs will be next. The pushback in urban communities is picking up. The latest crop of illegal aliens is not at all hard to find.
The Immigration and Nationality Act of 1965 makes it a civil violation to enter the country illegally, so the convenient use of "refugee" status should be suspended until this invasion is stopped and reversed.
Source: americanthinker.com
---
Geopolitical/Police State
Democratic Gov. Gretchen Whitmer of Michigan signed legislation that will make it easier for authorities to seize firearms from people who are believed to be a danger to themselves or others, commonly known as "red flag" laws. https://t.co/LUDOBZhZkt

— CNN Politics (@CNNPolitics) May 23, 2023
O'Keefe Media Group  released undercover video of Democrat Senator John Fetterman's special assistant saying his boss is okay with 'overturning the Second Amendment.'
"Like, he'd [Fetterman] probably, he'd be okay with like, overturning the Second Amendment. Probably. I think he [Fetterman] would much rather prefer, like nobody has guns at all," Fetterman's Special Assistant Luke Borwegan said to an undercover journalist with OMG.
VIDEO:
Source: thegatewaypundit.com
WOW. John Fetterman's staffer caught naming their "puppet journalists" that they rely on for their approved narrative.

He says their go-to "puppets" are:
—Kara Swisher (former NYT)
—Pod Save 🇺🇸 (Fmr Obama Staffers)
—Joe Scarborough, MSNBC
—TIME Magpic.twitter.com/arAWlqOvKZ

— TexasLindsay™ (@TexasLindsay_) May 24, 2023
---
War
 'sabotage' attack, which Moscow called cross-border terrorism and which killed one civilian and injured at least twelve, appeared to involve American-supplied equipment, featured in a number of photographs. The gunmen, who wore tactical and military uniforms and drove large armored vehicles, may have held several areas of Russian territory for up to several hours, but by Tuesday the Kremlin announced its forces had wiped out the insurgents and destroyed their military hardware. The Kremlin further said it was a Ukrainian attempt to "divert attention" from Russia's victory in Bakhmut.
Now with photographs appearing to show the cross-border attackers' US armored vehicles, it's put the Biden administration in an awkward spot, given prior public statements that the equipment Washington gives Kiev is not intended to be used for direct attacks inside Russia.
When asked about the American military hardware used by the attackers during a daily briefing, State Department Spokesperson Matthew Miller didn't flat-out deny the allegations, but merely said the US administration is "skeptical, at this time, of the veracity" of the reports of US-provided weapons used to strike Russia in Belgorod.
"
proves that US-supplied weaponry is clearly proliferating beyond the Ukrainian armed forces, despite the Biden administration's insistence the Pentagon is providing proper oversight.
Source: zerohedge.com
---
False Flags
 World Health Organization (WHO) director-general Dr. Tedros Adhanom Ghebreyesus issued a warning that the planet must be prepared for a disease deadlier than Covid-19.
Dr. Tedros delivered this message during a meeting of the World Health Assembly in Geneva, Switzerland, just weeks after the WHO officially ended the global health emergency related to COVID-19.
While claiming that COVID-19 still poses a significant threat, Tedros warned that it is not the sole health crisis the world may face.
Source: thegatewaypundit.com
Who using fear to make the countries fold and allow the WHO to dictate what needs to be done during a pandemic. It's a scam to steal your sovereignty
COVID-Vaccine Injured Americans File Lawsuit Against Biden Regime Over Censorship
In a significant legal development, a woman who suffered severe nerve damage after receiving a COVID-19 shot, along with four other individuals with confirmed or suspected vaccine injuries, filed a lawsuit against Joe Biden and his administration, Epoch Times reported.
The lawsuit was filed on Monday, May 22 in southern Texas.
Aside from Biden, defendants include his top adviser Rob Flaherty, White House communications secretary Karine Jean-Pierre, the Department of Homeland Security, the Centers for Disease Control and Prevention, and Surgeon General Vivek Murthy, and others.
The plaintiffs allege that the Biden regime violated their rights to free speech and peaceful assembly by pressuring big tech to crack down on individuals sharing their adverse reactions following COVID-19 vaccinations.
Brianne Dressen and the other four individuals argue that the government's actions represent an unconstitutional infringement on their rights to express their opinions and to assemble peacefully. They claimed that the defendants have resorted to threats, pressure, inducement, and coercion to suppress their voices.
"Through threats, pressure, inducement, and coercion, Defendants now work in concert with social media companies to censor content the government deems 'disinformation,' 'misinformation,' and 'malinformation'—a feat that the government could never lawfully accomplish alone," according to the lawsuit.
Epoch Times reported:
Source: thegatewaypundit.com
Democrat North Carolina governor declares "state of emergency" over school choice legislation 
Roy Cooper, the Democrat governor of North Carolina, actually declared a "state of emergency in education" after the Republican-controlled legislature voted to make it easier for families to obtain school vouchers.
 But Cooper wasn't done going off the rails. In his May 22 address, he accused Republicans of trying to "starve public education," and of dropping "an atomic bomb on public education."
Incredibly, he added, "It's clear that the Republican legislature is aiming to choke the life out of public education. I am declaring this state of emergency because you need to know what's happening. Our teachers deserve better pay and more respect, but the legislature wants to give them neither one."
The truth is that Democrats don't like competition or merit. They don't like to be challenged or even questioned. They simply want to rule.
Nor are they pro-choice– for anything but abortion or gender selection, that is. They hate the concept of school choice. They didn't believe you should have the choice of whether or not to get vaccinated against COVID-19, or to cover your mouth with a facial diaper. They don't want you to have the choice to defend yourself and your loved ones with a firearm, or to engage in proper pronoun usage when addressing someone who is in the throes of gender dysphoria. Etc., etc., etc.
Source: americanthinker.com
Wait, doesn't everyone break out a nice Sauvignon Blanc to celebrate the wealth they've built on the corpses of men they would've avoided in life? https://t.co/jIqIN2gE8y

— Delano Squires (@DelanoSquires) May 24, 2023
Black Lives Matter is headed for INSOLVENCY after plunging $8.5M into the red – but founder Patrisse Cullors' brother was still paid $1.6M for 'security services' in 2022, while sister of board member earned $1.1M for 'consulting'
Black Lives Matter Global Network Foundation, a non-profit that grew out of the protest movement, is haemorrhaging cash, financial records show 
The group ran an $8.5 million deficit and saw the value of its investment accounts drop by nearly $10 million, with fundraising down 88% year-on-year
Despite the financial woes, the organization still paid relatives of the founder and of a board member hundreds of thousands of dollars for services 

  BLM GNF continued to hire relatives of the founder, Patrisse Cullors, and several board members.

Cullors' brother, Paul Cullors, set up two companies which were paid $1.6 million providing 'professional security services' for Black Lives Matter in 2022.
Source: dailymail.co.uk
GO WOKE GO BROKE
Jordan Neely's Uncle, Who Called for No Plea Deal for Daniel Penny, Arrested in NYC on Multiple Charges
 Christopher Neely, the uncle of Jordan Neely, was arrested after being found in possession of a knife and multiple stolen credit cards.
The 44-year-old suspect, who called for no plea deal in the case of Daniel Penny, the former Marine accused of using a fatal chokehold on his nephew, has found himself in a predicament involving criminal activity.
Christopher Neely, who had been wanted for a string of larcenies in Manhattan, was arrested late Monday night near the Port Authority Bus Terminal, according to Daily Mail.
Neely attempted to flee from the officer after he was confronted by a member of the NYPD's pickpocket team. After a brief chase, police reportedly caught up to Neely, and Neely fought back, according to sources.
Source: thegatewaypundit.com
---
Q
Box truck driver said he wanted to 'seize power,' 'kill the president': court records
A Missouri man who crashed a rented U-Haul truck into security barriers near the White House told federal agents his goal was to "seize power" and "kill the president," according to court records.
Sai Varshith Kandula, 19, crashed the rented truck into security barriers around Lafayette Square in front of the White House late Monday, according to a statement of facts from a Secret Service agent, shared by the Department of Justice. Kandula exited the vehicle and took out a red-and-white flag with a Nazi swastika in the center before officers intervened, authorities said.
Kandula also said he purchased the swastika flag online because "Nazi's have a great history" and lauded Adolf Hitler, saying he admires Nazis' "authoritarian nature, eugenics, and their one world order," according to the document.
The U-Haul crash damaged the security barriers, but no explosives or weapons were found with Kandula and no injuries were reported, authorities said.
source: thehill.com
Victoria White from Rochester, Minnesota attended the Stop the Steal rally in Washington DC on January 6th. Like many Americans that day it was her first time she ever visited Washington DC.  She was excited to attend the rally and stand with President Trump at the Ellipse.
What started as a wonderful trip with family and friends turned into a bloody nightmare.  Victoria White was nearly killed by DC police officers during the rally. The police officers, led by Officer Jason Bagshaw beat her in the face and shoulders nearly 40 times with sticks and their fists.   Then they dragged her through the US Capitol shoeless and forced her to wait outside without a phone, a coat, or a ride after they released her hours later.

This was after Victoria broke up Antifa activists breaking windows at the US Capitol.  

To add insult to injury, the FBI later raided her home and arrested her in Minnesota.
Victoria White was brutally beaten near death by the US Capitol Police.
Now there is a new twist to this story. Officer Bagshaw, who beat the living hell out of Victoria White, is a friend of the top violent Antifa terrorist in Washington DC.
  Jason Charter, the antifa "ringleader" behind much of the violence in the 'Summer of Love' protests in Washington DC.
But now we have learned that Jason Charter is close to Officer Jason Bagshaw. They are close enough that Charter calls Officer Bagshaw.
And Lieutenant Jason Bagshaw of the Metropolitan Police Department told the FBI he has interacted with Charter on numerous occasions and was able to positively identify him. Charter has "called Lieutenant Bagshaw on his cell phone to discuss these matters on a regular basis, and Charter even rode with Lieutenant Bagshaw to a convenience store following a protest in June of 2020," according to the FBI.
That's interesting. So the same cop that nearly killed an innocent female Trump supporter and beat her in the face over two dozen times, is a friend of the DC antifa leader?
Source: thegatewaypundit.com
JUST-IN: Kari Lake Announces She Will Continue Fighting Stolen Election Case "to The US SUPREME COURT" – Will Launch "The Largest, Most Extensive Ballot Chasing Operation in Our State's History" (VIDEO)
Kari Lake held her first press conference since her Maricopa County Superior Court trial and the dismissal of her case challenging Maricopa County's fraudulent mail-in ballot signature verification system earlier today.
Part of Lake's big announcement dealt with the stolen midterm election, and she vowed to continue fighting her lawsuit all the way to the United States Supreme Court if necessary.
Source: thegatewaypundit.com
BREAKING: Texas Passes Bill to Become the 9th State to Leave ERIC – TX House Passes Vote to Pull Out of Controversial Voter Roll Scheme – Only 23 States Remain
 Texas legislature voted to pass HB 1070 and withdrew from Electronic Registration Information Center (ERIC), the controversial voter roll maintenance system.
Texas will be the 9th state in the past year to leave the ERIC.
Texas Rep. Carrie Isaac celebrated the news.
Source: thegatewaypundit.com
More politicians are calling for Senator Dianne Feinstein to resign.

Feinstein, 89 years old, has some of the most unusual trades in Congress, over her 30 year career.

In that time, her net worth sky rocketed to over $200 million.

Let's look at some of her unusual trades: pic.twitter.com/4EYjYRrcjl

— unusual_whales (@unusual_whales) May 23, 2023
Hillary Clinton on Monday said her friend and former Senate colleague Dianne Feinstein shouldn't retire, but not for the reasons you might think, Time magazine reports.
But the bigger issue facing Feinstein and Democrats is that should the senior senator from California step down, there's no guarantee Republicans would agree to seat her replacement on the powerful Judiciary Committee.
And Democrats need Feinstein's vote to confirm judges.
 
"Here's the dilemma: the Republicans will not agree to add someone else to the Judiciary Committee if she retires," Clinton said.
Source: time.com
BREAKING: Wall Street execs backing @GovRonDeSantis say he will have near unlimited funding. "He's a fundraising machine and he will spend it," one told me. Unclear if @GovRonDeSantis will go negative on @realDonaldTrump BUT he will have plenty of money to do so, I am told.

— Charles Gasparino (@CGasparino) May 23, 2023
Ron DeSanctus can't win the General Election (or get the Nomination) because he VOTED TO OBLITERATE SOCIAL SECURITY, EVEN WANTING TO RAISE THE MINIMUM AGE TO 70 (or more!), VOTED TO BADLY WOUND MEDICARE, AND FOUGHT HARD AND VOTED FOR A 23% "TAX ON EVERYTHING" SALES TAX. He was, and is, a disciple of horrible RINO Paul Ryan, and others too many to mention. Also, he desperately needs a personality transplant and, to the best of my knowledge, they are not medically available yet. A disloyal person!
DeSantis: I am completely beholden to billionaire GOP donors
Which situation will best represent We the People?
We saw DeSantis backtrack on Ukraine w/in 48 hours after a few angry phone calls from donors
Not a promising start
 
On Monday news broke that Governor Ron DeSantis will announce his run for President during a Twitter Space conversation he has scheduled with Elon Musk on Wednesday.
Following this news, Wall Street Silver responded to Twitter influencer ALX that that President Trump and Robert Kennedy Jr. should also do a Twitter Space with Elon Musk.
Elon Musk agreed.
And now there are calls for Joe Biden to sit with Elon Musk on a Twitter Space.
Elon Musk responded, saying, "Happy to do it."
It will never happen.
Via Midnight Rider.

Source: thegatewaypundit.com
Special Counsel Jack Smith's team of prosecutors subpoenaed records on Trump's foreign business deals since 2017, according to a leak to the New York Times.
The subpoenas sought information on the Trump Organization's real estate licensing deals in China, Turkey, France, Saudi Arabia and other foreign countries, according to the NY Times.
According to The Times, Jack Smith subpoenaed the Trump Org's real estate licensing records to determine whether there is a connection between Trump's overseas business deals and the presidential records he stored at Mar-a-Lago.
The New York Times reported:
Jack Smith reportedly has "new and significant evidence" of potential Trump obstruction in the Mar-a-Lago classified documents case.
Biden's Justice Department has nothing on Trump so they are going to try to get him on 'obstruction' charges.
Jack Smith is also investigating Trump's effort to raise money off of 'false claims of election fraud,' according to a leak to the Washington Post.
Federal prosecutors are investigating money raised between November 3, 2020 and January 20, 2021.
Former US Attorney General Bill Barr last week predicted Special Counsel Jack Smith will indict Trump in August or September.
Source: thegatewaypundit.com