[DS] Getting Ahead Of Deep Fakes, Durham Appoints A New Criminal Chief – Episode 2083
It's happening, the BREXIT is moving forward. Trade deal coming soon, other countries watching closely to see what happens next. The [CB][DS] are using the same playbook, fear to push the global economy towards destruction. They have tried this before but on a smaller scale in the US. Fed holds rates steady and Trump signs the USMCA, wait for it. The [DS] is now struggling to make their case in the fake impeachment, meanwhile the patriots move their pieces into position. Trump calls out Bolton, sounds similar to Session and Powell, watch what happens next. The IG FISA report has discrepancies. Durham appoints a new criminal chief. The [DS] try to get ahead of the deep fakes, this will all fail, the patriots have it all, the best is yet to come.
Check Out The X22 Report Spotlight YouTube Channel X22Report Spotlight
Please check Newzsentinel.com for the latest news on the economic collapse. The Sentinel Alerts are updated throughout the day.
---
Current News – 01.29.2020
Watch The X22 Report On Video
---
Economy
BREAKING | And that's that! The European Parliament completes the formality of signing off on the Withdrawal Agreement – we're out on Friday! 👋

— Leave.EU (@LeaveEUOfficial) January 29, 2020
Coronavirus Destroying China's Global Supply Chains
According to China Law Blog editor Dan Harris, "the coronavirus is impacting pretty much everyone in China." Getting to international airports is difficult and whole cities in China are closed off. Applying for visas to other countries has slowed to a crawl; while expatriates and Chinese citizens are afraid to leave China because they may be denied entry into the country of destination and may not be able to return to their place of residence.
Source: theepochtimes.com
Jeffrey Mills of Bryn Mawr Trust 'I don't think we fully understand the scope of what's going on with the coronavirus, I wouldn't be surprised to see additional headlines come out that might shake the markets a bit.'
Source: marketwatch.com
The plan to have the FED raise rates [steep incline beginning Mar 2019] in an effort to 'kill' the economy prior to 2020 P_elec is known and planned for.
Structure change coming?
Q
The Bank of England is set to announce whether or not it will change or hold interest rates
Some investors think the first cut to the rate since 2016 could be on the cards, 
 rs' index (PMI).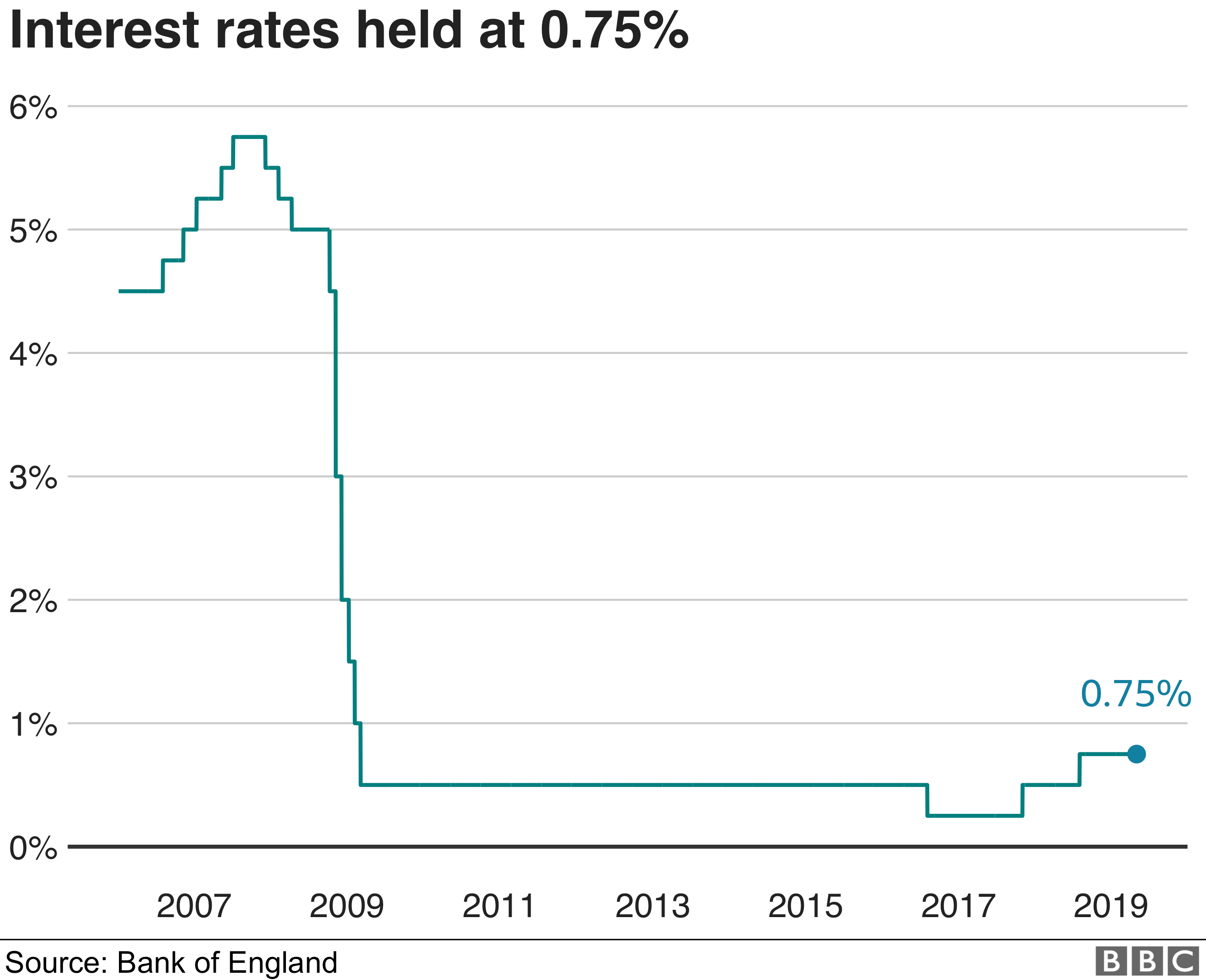 Source: bbc.com
Trump signs the USMCA today.
---
Political/Rights
  Leslie Wexner, the billionaire founder of Victoria's Secret, is considering to step aside and sell the brand.
Source: zerohedge.com
Les Wexner.
Founder of Victoria's Secret.
Connect the dots.
Q
There is very good reason to believe Michael Bloomberg isn't actually running for president.
Of course, there is plenty of evidence to the contrary. For one, he declared he is. He's also hired more than 1,000 staff and is still expanding, offering salaries far above campaign averages. This week, he became the first of the declared candidates to have campaigned in all 14 states of March 3's Super Tuesday primary battle, and he's spent a quarter billion on political advertising so far. All would point toward Bloomberg indeed running for president.
But here's the snag: He wanted to do all of this anyway. Everything, that is, but the declaration bit. That, he was loathe to do. But the staff, the ad spending, the campaigning — he was going to do all of this to defeat President Donald Trump already, and we know this because he told us so.
As early as February 2019, the billionaire pledged he'd spend at least $500 million to defeat the president as either a candidate or as what Politico called "a shadow political party for the Democratic nominee." That massive spend, the report continued, represents "just 1 percent of Bloomberg's estimated net worth."
So why declare? Simply put, the billionaire mayor gets a lot more for his money as a candidate than he ever could as a donor or even as the operator of a super PAC.
First, there are limits to what a donor can give a campaign, and $2 billion is way out of the question. Even so, Bloomberg could poor billions into an organization to sway elections, as Charles Koch and George Soros seek to do.
Source: thefederalist.com
THIS Should Scare the Hell Out of Every American: Democrats Promise to Persecute Trump Supporters if They Take White House… AND THEY MEAN IT!
Far left Senator Elizabeth Warren (D-MA) unveiled a new campaign plan 

Warren's plan calls for the creation of a Justice Department task force to investigate and prosecute corruption and immigration "violations" committed by the Trump administration.
She is promising to persecute Trump officials.
Elizabeth Warren

✔@ewarren

One year from today, the next president will begin her first full day of work. She'll inherit a government in crisis, infected by corruption, and will need the expertise and drive to rebuild it and ensure it works for the people. I've got a plan for that. https://elizabethwarren.com/plans/after-trump?source=soc-WB-ew-tw-rollout-20200121 …

Restoring Integrity and Competence to Government After Trump | Elizabeth Warren

Donald Trump has corrupted our government and sent our country into crisis. We need a president with the energy, expertise, and vision to rebuild our government.
Source: thegatewaypundit.com
I'm sending a clear message to anyone associated with the Warren campaign: I will not tolerate the use of false information or false accounts to attack my opponents, promote my campaign, or undermine our elections. And I urge my fellow candidates to do the same.

— Elizabeth Warren (@ewarren) January 29, 2020
I'm also calling on tech companies like Facebook, Twitter, and Google to take real steps right now to fight disinformation spread on their platforms. The safety of our democracy is more important than shareholder dividends and CEO salaries.

— Elizabeth Warren (@ewarren) January 29, 2020
Remember Republicans, the Democrats already had 17 witnesses, we were given NONE! Witnesses are up to the House, not up to the Senate. Don't let the Dems play you!

— Donald J. Trump (@realDonaldTrump) January 29, 2020
For a guy who couldn't get approved for the Ambassador to the U.N. years ago, couldn't get approved for anything since, "begged" me for a non Senate approved job, which I gave him despite many saying "Don't do it, sir," takes the job, mistakenly says "Libyan Model" on T.V., and..

— Donald J. Trump (@realDonaldTrump) January 29, 2020
….many more mistakes of judgement, gets fired because frankly, if I listened to him, we would be in World War Six by now, and goes out and IMMEDIATELY writes a nasty & untrue book. All Classified National Security. Who would do this?

— Donald J. Trump (@realDonaldTrump) January 29, 2020
A letter dated January 23, 2020 from the White House to the attorney for former Trump national security advisor Ambassador John Bolton informed him that Bolton's book should not be published because it contains "significant amounts of classified information", including top secret information. The letter was sent several days before the New York Times anonymously sourced, second hand report on Bolton's manuscript published Sunday night.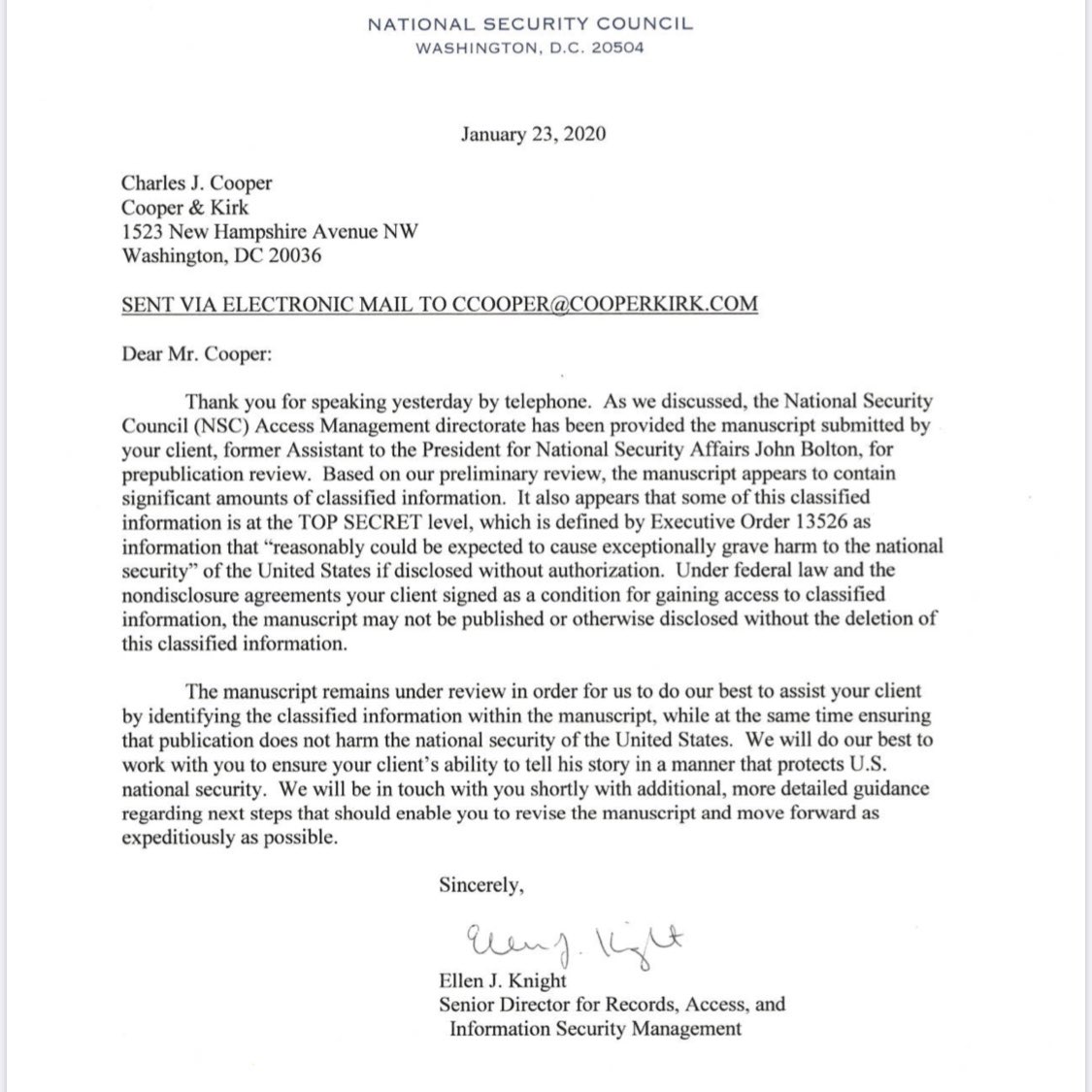 What do we have here….

John Bolton in an interview describing the conversation between President Trump and Ukraine President Zelinsky as warm and cordial in August 2019. pic.twitter.com/c0C1r1oInm

— Go Trump 🇺🇸 (@GKeile) January 29, 2020
Take a listen
West Virginia Sen. Joe Manchin said that Hunter Biden is a relevant witness for the Trump impeachment trial, making him the first Senate Democrat to suggest he would support calling the former vice president's son as a witness at the trial.
"You know, I think so. I really do," said Manchin.
Source: dailycaller.com
 Joe Manchin of West Virginia is,   out of step with his party on Trump.  Drip, Drip, Pain, Then The Flood, FISA Court Declares Warrants Invalid – Episode 2078
BREAKING: Top GOP Senators Request Bill Barr Declassify Four Footnotes in Horowitz's FISA Report, 'Contradicts Public Information in IG Report'
Chairman of the Senate Homeland Security Committee Ron Johnson and Chairman of the Senate Finance Committee Chuck Grassley  sent a letter to Attorney General Bill Barr asking him to declassify four footnotes in Horowitz's report on FISA abuse.
The Senators stated that the classified footnotes contradict what is publicly available in Horowitz's report related to Crossfire Hurricane, the CI investigation opened into Trump's campaign in July of 2016.
"We have reviewed the findings of the Office of the Inspector General (OIG) with regard to the FBI's Crossfire Hurricane investigation, and we are deeply concerned about certain information that remains classified," the GOP Senators wrote. "Specifically, we are concerned that certain sections of the public version of the report are misleading because they are contradicted by relevant and probative classified information redacted in four footnotes. This classified information is significant not only because it contradicts key statements in a section of the report, but also because it provides insight essential for an accurate evaluation of the entire investigation.
Grassley and Johnson continued, "The American people have a right to know what is contained within these four footnotes and, without that knowledge, they will not have a full picture as to what happened during the Crossfire Hurricane investigation."
The IG report on FISA abuse has two statements on the FBI's use of CHSs into the 2016 Trump campaign that contradict each other.

In chapter 10 of the original report, the IG claimed that the FBI didn't use any CHSs to infiltrate Trump's campaign prior to the FBI opening Crossfire Hurricane in July of 2016.

However, in the next chapter of the original report, the IG contradicted itself and stated that the Crossfire Hurricane team "tasked several CHSs and UCEs during the 2016 presidential campaign, which resulted in multiple interactions with Carter Page and Papadopoulos, before and after they were affiliated with the Trump campaign, and an interaction with a high-level Trump campaign official…"
IG Horowitz then stealth-edited this discrepancy to cover for the FBI and possibly cover for Mifsud's role in spying on the Trump campaign because he approached Papadopoulos very early on.
In the edited version of Horowitz's report, the IG claimed the Crossfire Hurricane team used CHSs on Carter Page and Papadopoulos during and after the time they were affiliated with the Trump campaign.
The edits still don't address the discrepancies in Horowitz's report.
If the FBI used CHS's on Papadopoulos and Page during their time on Trump's team, this would mean the spies were used as early as March of 2016 which is several months before Crossfire Hurricane was open, contradicting another part of Horowitz's report.
  The Conservative Treehouse for finding the discrepancies.
Source: thegatewaypundit.com
John Durham, Head of Probe Into Russia Investigation, Appoints New Criminal Chief
Federal prosecutor John Durham, who is leading the Department of Justice probe into the origins of the investigation into Russian interference in the 2016 election, appointed a new criminal division chief on Jan. 27.
  Sarah Karwan will take the position.
Karwan most recently was chief of the District's Major Crimes Unit, where she supervised prosecution of cases involving matters such as immigration, human trafficking, and hate crimes.
She spent time as deputy chief of the District's Financial Fraud and Public Corruption Unit and as an Organized Crime and Drug Enforcement Task Force attorney.

 Remember what Barr said
"He's not just looking at the FBI," Barr said. "He's looking at other agencies and departments and also private actors. So it's a much broader investigation."
Durham is also looking at the FBI's use of Foreign Intelligence Surveillance Act (FISA) warrants and actions taken by other agencies such as the CIA.
"He is not just looking at the FISA aspect of it. He is looking at all the conduct both before and after the election," Barr said.
Source: theepochtimes.com
---
Geopolitical/Police State
Wow.

Firefighters on the frontline of the Yellow Vest protests in France.

Literally pushing back Police.

The state is imploding on itself.pic.twitter.com/ADcRnJf6FF

— Avi Yemini 🇦🇺🇮🇱 (@OzraeliAvi) January 28, 2020
---
Q
Q

 

!!Hs1Jq13jV6

 

ID: 2cfc1a

 No.7944852

NEW
Misspellings are important. In Q posts (unless later corrected) and POTUS tweets. They assist in decodes. The above Q post was referencing Durham. Boat as hint, missing D as confirmation.
Confirmed.
Q
@
jonrobweb
posted a graphic showing the missing letter "D" in the word "supposed" from an early post and tied it to the last question Q asked "Who is helping POTUS?" The D was a hint: U.S. Attorney John Durham.
Another Q proof/message to Pelosi: #3801

Q significance of Jan. 28 Rally in Wildwood NJ. The Battle of Turtle Gut Inlet, 15 months after the start of the Revolutionary War and the blowing up of the vessel "Nancy" spotted on Jan 28, 1776 approaching the inlet at Wildwood.

— Question Everything (@Q_11235813) January 29, 2020
After Tuesday's discussion of Washington crossing the Delaware River into Trenton New Jersey, guess what POTUS mentioned at the rally a few hours later.
he said it – POTUS said George Washington!

THE BEST IS YET TO COME!

Q
The absolute Historical significance of Tonight's Rally w/Q posts is unparalleled.
GW/Durham boats.
Crossing the Delaware.
Hessians/Van Drew
The Nancy
This is Awesome!

— 🇺🇸🏇TAmericanDaughter🏇🇺🇸 (@tladd58) January 29, 2020
Brace for impact America. T minus 13 hours. Oh my, I have a feeling our friends Nancy and Adam aren't getting much sleep tonight. Schiff photos released at 12:00 PM EST Wednesday

— Jack Burkman (@Jack_Burkman) January 29, 2020

DS play to discredit real photos when they emerge. This is no different that Schiff screaming "Deep fakes are coming!" in an attempt to get ahead of actual footage.