[DS] Prepares Their Next Move, Crimes Against Children Unite All Humanity, Game Over – Ep. 3032
Podcast: Download (Duration: 1:17:00 — 33.9MB)
Watch The X22 Report On Video
The people around the world are fighting back, the Italian gov have backed a bill to ban lab produced meat. The people of France are fighting back. Pensions are in trouble in this country. Nations around the world are decentralizing. States are decentralizing taking on other currencies. Trump sends economic message. The [DS] is now prepping to try to take back control of the information war. They are now pushing a bill which will fail. They are also coordinating with the big social media platforms for their next move. The pandemic kicked it off, then the [DS] brought in the drag shows with the trans people to groom the children. The border crisis is now being exposed and how it is used for child tracking and sex enslavement. Crimes against humanity, go after the children the people will unite. The precipice is approaching once it does it is game over.
---
Economy
---
Political/Rights
#Durham AG Garland testimony Senate Appropriations 3/28: Durham report should be finished "relatively soon" via @RobLegare @CBSNews pic.twitter.com/H6RkefOz4C

— Catherine Herridge (@CBS_Herridge) March 28, 2023
So Durham told Garland that he finished the investigation, when was this, was this in writing, can we see the letter.  Why wasn't an announcement made, Why did it only come out during the question phase of the hearing.   
---
Geopolitical/Police State
Tucker outs a false flag bill that's being sold as a way to ban TikTok
😢

— Elon Musk (@elonmusk) March 28, 2023
It looks like all the [DS] controlled platforms are now coordinating with the [DS] to counter, Twitter, Truth, Rumble, they lost control of the narrative and they are trying to get it back, if they ban and censor those people would start to migrate to other platforms, something else is in the works
They laugh at her saying she wants to murder people. Watch as the media stays silent. Disgusting. https://t.co/SXIPCfuje1

— Rep. Leo Biasiucci (@Leo4AzHouse) March 28, 2023
Twitter's @ellagirwin claims no one was given a "strike" for warning the American people of political violence planned at the Supreme Court.

Yet my official CONGRESSIONAL account was banned for 7 days for exposing Antifa's plan for violence on the "Trans Day of Vengeance."… https://t.co/L6jVrR4RRC pic.twitter.com/UKbrVLgTgz

— Marjorie Taylor Greene 🇺🇸 (@mtgreenee) March 28, 2023
The GOP have decided that guns are more important than kids. There are no two ways to look at this situation. It doesn't matter how many children are massacred. They have decided it is okay to let kids die. Not mind you read certain books. That's unacceptable. But dying is fine.

— Josh Gad (@joshgad) March 28, 2023
Cultural depravity has hit a new low in woke America https://t.co/sWulQXuUtq

— Paul Sperry (@paulsperry_) March 29, 2023
LGBT groups are now actively trying to prevent the release of the trans terrorist manifesto. They don't want anyone to know how their rhetoric is radicalizing people. This is exactly why the manifesto must be released, and it must be released now. https://t.co/KVXfs9aNcD

— Matt Walsh (@MattWalshBlog) March 28, 2023
Only one reason they want it hidden…

— Robby Starbuck (@robbystarbuck) March 28, 2023
To get a mass shooter, you need 2 things: an evil ideology, and a mind insane and numb enough to take the ideology to its logical conclusion.

Our schools supply the ideology.

Big Pharma supplies the mind-altering insanity.

Our culture is a mass shooter factory.

— Joel Berry (@JoelWBerry) March 28, 2023
Mental health diagnoses, including attempted suicide and self-injury, accounted for an increasing number and proportion of pediatric acute care hospitalizations between 2009 and 2019. https://t.co/Pa80cuvU1H

— JAMA (@JAMA_current) March 28, 2023
Now that legal precedent has been set by Sandy Hook parents winning their lawsuit for intentional infliction of emotional distress against Alex Jones, I hope family members of the Nashville victims sue every organization & person that spews lies or support for the trans terrorist

— DC_Draino (@DC_Draino) March 28, 2023
---
War
---
False Flags
The Covid vaccine mandates were stupid.

The Biden Administration fired over 8000 military men and women over it.

Today Secretary Austin admitted he's doing nothing to get these well trained men and woman back.

This is nuts. pic.twitter.com/fjPEy8EQ0Y

— Eric Schmitt (@Eric_Schmitt) March 28, 2023
Dr. Tracy Høeg (@TracyBethHoeg) tells Congress that the highest quality scientific evidence has consistently shown that masks do not work, school closures were not necessary, and six feet of distancing was not based on science:

"We've had evidence prior to the pandemic that… pic.twitter.com/Sins6Rplzx

— kanekoa.substack.com (@KanekoaTheGreat) March 28, 2023
TAKE A LISTEN
So if the masks, 6ft apart was not evidence based, then you know everything else they recommended is not.
UCSF epidemiologist Dr. Tracy Høeg (@TracyBethHoeg), who published extensively on COVID-19 transmission in schools, testified before Congress that the CDC's school closures caused significant harm to American children, contradicting European nations and the scientific evidence:… pic.twitter.com/aAw31pJDnI

— kanekoa.substack.com (@KanekoaTheGreat) March 29, 2023
---
Q
Q

 

!!Hs1Jq13jV6

 

ID: b2492a

 No.9812912

Eb2idVLWAAAtSC6.jpg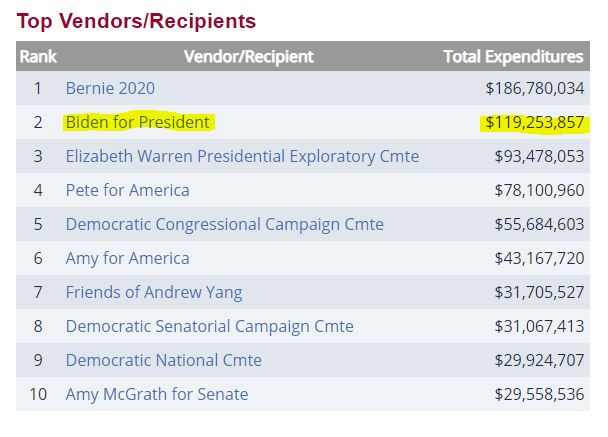 Former Vice President Mike Pence was ordered  to testify in relation to the January 6 probe, but a judge "agreed, at least in part," that he is entitled to immunity on certain issues because he was serving in his capacity as president of the Senate that day, per a report.