[DS] Red October Comms, Regain Power By Any Means Necessary,[Scare] Necessary Event – Ep. 2891
Podcast: Download (Duration: 1:09:50 — 31.2MB)
Watch The X22 Report On Video
Job opening dropped sharply, the V recovery has hit the top and now it is reversing. The people are now rejected the Green New Deal. China is financial trouble, CEOs are warning of a recession. Russia decides to accept Bitcoin for international trade. The [DS] are now using comms, they are preparing an event for October, this will backfire on them, they are trying to regain power. The [Scare] necessary event is now in progress. Trump sends message that NK is now joining the event. Trump and the patriots are in control of the military, this is part of the plan. We are here for a reason to destroy the [DS] system. Red October has multiple meanings, prepare yourself.
---
Economy
Job openings in the US declined to the lowest level since the COVID shutdowns in April of 2020.  This is Biden's economic disaster. 
Job openings in August unexpectedly plunged to the lowest level in more than a year, marking what could be a long-awaited sign that the red-hot labor market is finally starting to cool as a result of the Federal Reserve's interest rate hikes—  a concerning sign for the millions of unemployed Americans.
A new poll by Convention of States in conjunction with Trafalgar Group finds that Americans overwhelmingly reject Biden's plan to eliminate gas-powered vehicles.
The poll surveyed 1,079 likely general election voters between Sept. 17 and 20, with a margin of error of 2.9%.
In response to the question, "What do you believe is most likely to provide America with reliable, long-term energy independence?" more than 40% of respondents answered, "Increase domestic oil and gas production." The next most popular response, at 25.5%, was to "[f]ocus new energy investments on renewables like solar and wind."
Only 1.4% of voters chose, "Eliminate gas-powered vehicles and move to electric" as the best way to establish American energy
Source: dailycaller.com
Central banks globally added to their net gold holdings for the fifth consecutive month in August, according to the latest data released by the World Gold Council.
On net, central banks added 20 more tons of gold to their reserves. Three banks drove buying in August and there were no notable sellers.
So far this year, central banks have added over 300 tons of gold to their goldings.
Turkey was the biggest buyer in August and has added more gold than any other country in 2022 to date. With its 8.9-ton purchase in August, Turkey has increased its gold reserves by 84 tons year-to-date. Turkey now holds 478 tons of gold between its central bank and treasury holdings, the highest level since Q2 2020.
Uzbekistan added 8.7 tons to its reserves in August,
Qatar was the biggest gold buyer in July with an addition of 14.8 tons added to its reserves.
India's lack of gold purchases in August was notable. India had been buying gold consistently for months. India now owns 781 tons of gold,
Central banks added 463 tons of gold to global reserves in 2021. That was 82% higher than in 2020.
A WGC survey found that "gold's performance during a time of crisis and its role as a long-term store of value/inflation hedge are key determinants in the decisions of central banks to hold it."
Source: zerohedge.com
Ivan Chebeskov, director of the Financial Policy Department for the ministry, explained in a recent interview. "We are going to allow international settlements in cryptocurrencies for any industries without restrictions."
Source: bitcoinmagazine.com
---
Geopolitical/Police State
Twitter Soars After Musk Reportedly Willing To Consummate Deal At Original Price
Bloomberg is reporting, according to people familiar with the matter, that Elon Musk is proposing to buy Twitter Inc. for the original offer price of $54.20 a share, valuing the company at $44 billion.
Breaking: Twitter stock trading halted after Elon Musk proposes to proceed with deal at $54.20.
When analyzing the Twitter/Elon situation, you cannot look at it from a purely business/monetary perspective. Nothing will make sense.
This is not a random billionaire buying another company for fun. This is the US MIL's highest paid contractor stripping the Deep State of one of their most powerful brainwashing weapons in The Information War.
It's never been about money. It's an operation to expose and neutralize a psychological weapon.
JUST IN – Twitter intends to close the deal with Elon Musk.
Pennsylvania Senate Democrat candidate John Fetterman stated twice in 2022 he supports banning the "ownership" of rifles, videos unearthed
Fetterman's call to ban the "ownership" of rifles is striking because the policy statement is a step further than simply banning the sale of rifles, which he has also supported through ending the filibuster.
Source: breitbart.com
A local court stopped enforcement   of a Philadelphia executive order prohibiting guns in many recreational areas.
Source: dailycaller.com
---
War
Our weapons and munitions levels are dangerously low.

Biden is withdrawing our existing military resources and shipping them to Ukraine to fight a war that we have no reason to be in. This madness must end. We should be peacemaking.

— Rep. Paul Gosar, DDS (@RepGosar) October 4, 2022
North Korea fires ballistic missile over Japan
North Korea Joins the Party
2658
Q
!!mG7VJxZNCI
01/06/2019 18:57:01
 ID: 54fc2d
8chan/qresearch: 4633937
38  
Anonymous
11/02/2017 01:48:52
 ID: pGukiFmX
4chan/pol: 147586045
A top-of-the-line Russian nuclear-powered submarine has gone missing from its harbor in the Arctic along with its rumored "doomsday weapon," according to multiple reports.
NATO has reportedly warned members that Russia's Belgorod submarine no longer appeared to be operating out of its White Sea base, where it has been active since July. Officials warned that Russia may plan to test Belgorod's "Poseidon" weapons system, a drone equipped with a nuclear bomb that Russia has claimed is capable of creating a "radioactive tsunami," according to Italian media.
The drone can be deployed from the submarine at any time and detonated at a depth of 1 kilometer near a coastal city. Russian state media has claimed the device can create a 1,600-ft. wave that smashes into the coast and irradiates it.
Source: foxnews.com
2349
REDOCTOBER2.jpg
DVx_4xgVoAAYvkH.jpg

DVx_4xgVoAAYvkH.jpg
78c1a07f-8252-4e76-bb81-8bbd003aae79.jpg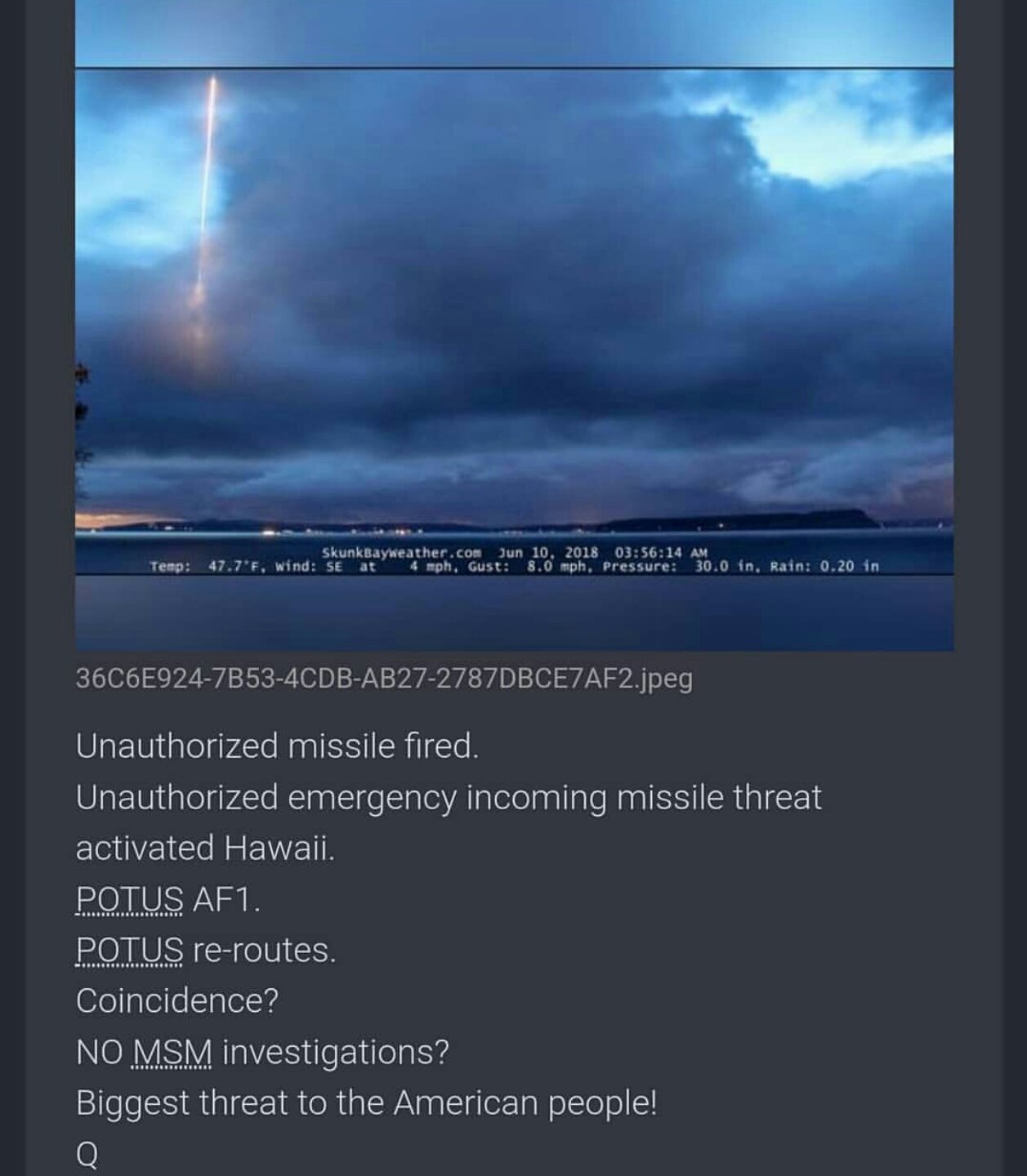 Whidbey-Island-missile-Mystery-streak-of-light-is-spotted-over-Whidbey.jpg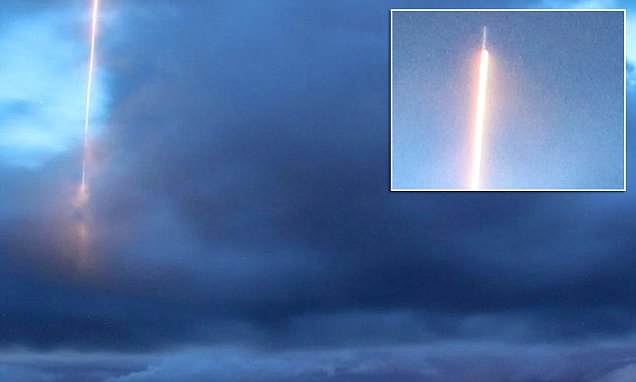 >>344
Post Justice K confirmation.
RUSSIA RUSSIA RUSSIA
Think UK / AUS >> RUSSIA RUSSIA RUSSIA
DEFLECT DECLAS
DEFLECT BLAME
[FOCUS RUSSIA >>> GLOBAL ENEMY]
"The Hunt For" dropped – why?
When was the unauthorized missile fired?
Was it found/discovered prior to [Hunt]?
RUSSIA SUB THREAT PUSH?
RED_OCTOBER
Double meanings exist.
……………..
Q
Get in, folks. We're building a better America: https://t.co/V9Mzpw8kB0 pic.twitter.com/cMKiF0Lqwz

— Joe Biden (@JoeBiden) October 4, 2022
We are FIGHTING for LIFE.
We are FIGHTING for GOOD.
We are at WAR [@].
NOT EVERYTHING WILL BE CLEAN.
[SCARE] NECESSARY EVENT.
Do you TRUST the US Military?
Do you TRUST the Chain Of Command?
Have FAITH – WE ARE IN CONTROL.
PATRIOTS.
PATRIOTS DAY.
HAVE FAITH.
YOU WERE CHOSEN FOR A REASON.
YOU ARE BEING PROVIDED THE HIGHEST LEVEL OF INTEL TO EVER BE DROPPED PUBLICLY IN THE HISTORY OF THE WORLD.
USE IT – PROTECT AND COMFORT THOSE AROUND YOU.
WHERE WE GO ONE, WE GO ALL.
Q
---
False Flags
The Centers for Disease Control and Prevention (CDC) said  it had ended its COVID-19 country travel health notices as fewer countries reported enough data for accurate assessments.
The CDC said  "as fewer countries are testing or reporting COVID-19 cases, the CDC's ability to accurately assess the COVID-19 [travel health notice] levels for most destinations that American travelers visit is limited."
Source:  chosun.com
I want to see every conservative news program play the videos, show the photos, reference the studies, and quote the queer theorists. Show the public exactly what they're doing and raise the stakes with the line that "the Left wants the DOJ to prosecute us for questioning this."

— Christopher F. Rufo ⚔️ (@realchrisrufo) October 3, 2022
Gov. DeSantis is the model here: he took on Disney on radical gender theory, weathered the attacks from the left-wing media, and emerged with 70/30 public support. The AMA letter has created an opportunity to nationalize the fight. The key is to remain disciplined and hang tough.

— Christopher F. Rufo ⚔️ (@realchrisrufo) October 3, 2022
It's a big opening: the Left's escalation and appeal to the FBI to criminalize dissent gives us the opportunity to shift public sympathies and focus the argument on the forensic details, where we can win—we know what's happening in schools and gender clinics and we can prove it.

— Christopher F. Rufo ⚔️ (@realchrisrufo) October 3, 2022
And remember: we're the underdogs. We're a group of journalists, parents, detransitioners, activists, and critics. They are the multibillion-dollar medical system, the corporate media, the public school bureaucracy, the tech companies, and the government security services.

— Christopher F. Rufo ⚔️ (@realchrisrufo) October 3, 2022
---
Q
Republican Senate candidate Herschel Walker of Georgia  said the following
"I can tell you right now, I never asked anyone to get an abortion. I never paid for an abortion. It's a lie. I'm going to continue to fight, you know. They want this seat, but right now they've energized me even more," Walker added. "They're not going to take the seat. They better work even harder, because they've jeopardized my kids, my family. They think they can threaten me, scare me. Right now all they've done is energize me more, that I'm going to fight and win the seat for the great people of Georgia, because to have someone in the seat that lies to the people shouldn't be in the seat as a senator."
Source: dailycaller.com
They're determined to drag Mr. Walker down, they keep going lower & lower & lower because he refuses to crack. The Dems foam at the mouth when a strong, unapologetic Black man is conservative. It's the most racist thing you'll ever see that no one talks about. https://t.co/g3j9qzYKGu

— Rosie Memos (@almostjingo) October 4, 2022
David Cross and Kevin Moncla of the Election Oversight Group reveal that open records request from 64 of 66 Georgia counties show the same security error "QR code signature mismatch" and warning message "Ballot format or id is unrecognizable" that caused seven scanners to miscount hundreds of ballots in Williamson County, Tennessee.
The "Tennessee Error" is an "anomaly" discovered on Dominion's Image Cast Precinct (ICP) Tabulators (also referred to as "scanners") that occurred during a Williamson County election held on October 26, 2021.
The Election Assistance Commission (EAC) defines an anomaly as "an irregular or inconsistent action or response from the voting system or the system component, which resulted in the system or component not functioning as intended or expected."
In Williamson County, an election worker tallying votes on a post-it note realized that hundreds of ballots removed from a tabulator did not get counted.
Even though that tabulator never signaled that a problem occurred.
In Gwinnett County, during the 2020 primary election, there are 84 instances of the same "Tennessee Error."
A lawsuit was filed today against CNN, the once prestigious news channel that has devolved into a purveyor of disinformation, defamation, and Fake News, at a level which the American Public, and indeed the World, will not even believe is possible. For years I have watched this take place, often in disbelief, but the time has finally come to hold CNN responsible and legally accountable for their willful deception and defamatory statements made about me…
Unsealed DOJ filing related to Mar-a-Lago raid shows that FBI agents stole some of Trump's phone logs during his time in White House.

The "filter" team passed logs to investigators who then returned documents back to "filter" team as potential privileged info.

Keep in mind… pic.twitter.com/sQXe6oKiFQ

— Julie Kelly 🇺🇸 (@julie_kelly2) October 4, 2022
EVEN WORSE: FBI agents stole personal and business records (as I reported earlier)

FBI raided Trump's home in search of private records that notorious DOJ/FBI leakers could potentially share with their media slaves. Truly outrageous and indefensible: pic.twitter.com/2bMrfQRIig

— Julie Kelly 🇺🇸 (@julie_kelly2) October 4, 2022
So much FAKE talk about the Government's Document Hoax Case against me, and the Unwarranted, Unnecessary, and possibly Illegal Raid on Mar-a-Lago, a clear violation of the Fourth Amendment. There were no leaks until the documents were given, and now the FBI seems unable, according to reports, to count what they have, a mess. This is not a criminal case, and wasn't for Obama, Bill Clinton, Bush I, Bush II, or even for Crooked's deleting 33,000 Emails AFTER getting a Subpoena. Read "Socks Case."
Judge Jackson ruled that the tapes belonged to Mr. Clinton, even though the discussions included a broad range of presidential matters. The court ruled that the National Archives and Records Administration had no power to "seize control of them" because Mr. Clinton had used his authority under the Presidential Records Act to declare the recordings part of his personal records.
National Archives official who notified DOJ in Trump probe declined to do the same over Clinton emails

The official who notified the Justice Department about missing Trump administration government documents didn't do the same regarding his review of Hillary Clinton's deleted emails.

www.foxnews.com
2352  
Q
!!mG7VJxZNCI
10/06/2018 00:05:20
 ID:
8chan/patriotsfight: 347
2354  
Q
!!mG7VJxZNCI
10/06/2018 15:28:45
 ID:
8chan/patriotsfight: 349