FBI & Twitter Colluded In The 2020 Election, Advocating Overthrow Of Government – Ep. 2954
Podcast: Download (Duration: 1:08:04 — 30.6MB)
Watch The X22 Report On Video
The [DS] is now paying off the criminals via the Omnibus Bill. If this bill was needed to just to keep the government running it would not need to be this big and it would not being giving money to other countries and have all these ridiculous earmarks. The [DS] is being brought down a path so the people see how they rigged the elections, not just 2020 but 2022. Trump began the process and now Twitter is revealing how certain agencies were colluding with Big Tech. Now Kari Lake's trial is happening and it will show how those in Arizona colluded to rig the election. If the FBI was colluding with Twitter, they were probably colluding with other social media companies and the fake news, now people are seeing how they rigged the election on a small scale. Trump asks a question how do you remedy this type of situation. 18 U.S. Code § 2385. Advocating Overthrow Of Government
---
Economy
 

Oxfordshire County Council yesterday approved plans to lock residents into one of six zones to 'save the planet' from global warming. The latest stage in the '15 minute city' agenda is to place electronic gates on key roads in and out of the city, confining residents to their own neighbourhoods.

Under the new scheme if residents want to leave their zone they will need permission from the Council who gets to decide who is worthy of freedom and who isn't. Under the new scheme residents will be allowed to leave their zone a maximum of 100 days per year, but in order to even gain this every resident will have to register their car details with the council who will then track their movements via smart cameras round the city.
 Source:  visionnews.online
·

.@TheLastRefuge2 Look at all those so called CONservatives Cornyn (Decepticon), Cotton (Can't be ) Rubio (who's surprised),Thune, (Decepticon) Rounds (Becoming new McConnell favorite) Tuberville (say it ain't so MAGA Tommy) Notice the oh so CONservative Cruz wouldn't vote.
European "allies" pic.twitter.com/xo8cs8gqhj

— Saagar Enjeti (@esaagar) December 20, 2022
It expressly prohibits CBP funding from being used to improve border security. pic.twitter.com/g2F4o1zl2D

— Rep. Dan Bishop (@RepDanBishop) December 20, 2022
And, of course, $1,438,000,000 for membership in global multilateral organizations, including the UN. pic.twitter.com/LHjDYXG2Us

— Rep. Dan Bishop (@RepDanBishop) December 20, 2022
$65 million for salmon?

Seems fishy. pic.twitter.com/JSdjpuffGq

— Rep. Dan Bishop (@RepDanBishop) December 20, 2022
And lest the other fish feel left out of the spending spree, here's $65.7 million for international fisheries commissions.

Perhaps President Bush was onto something when he said "I know the human being and the fish can coexist peacefully." pic.twitter.com/2P7CkeI5pe

— Rep. Dan Bishop (@RepDanBishop) December 20, 2022
$65 million in two programs for Senator Leahy, and a federal building named for Nancy Pelosi.

Swamp gonna Swamp. pic.twitter.com/NCEv8NtvdY

— Rep. Dan Bishop (@RepDanBishop) December 20, 2022
A few more earmarks:

$477k for "antiracist" training from the Equity Institute

$3 million for the LGBTQ+ museum in NYC

$1.2 million in "services for DACA recipients"

$4.1 million in various career programs for one of the richest counties in the US (Fairfax) pic.twitter.com/pPTxuTwGfQ

— Rep. Dan Bishop (@RepDanBishop) December 20, 2022
Also, monuments for journalists and service animals… pic.twitter.com/QWencgXZDs

— Rep. Dan Bishop (@RepDanBishop) December 20, 2022
$524.4 million for a DEI and "structural racism" focused NIH subdivision – https://t.co/41Pl1Z1jBu pic.twitter.com/dfKJdf3PMt

— Rep. Dan Bishop (@RepDanBishop) December 20, 2022
Of course, there's a section for NDAA corrections – another gargantuan bill that passed in a rush.

Because God forbid that Congress actually proofread legislation before passing it! pic.twitter.com/T81zEdmYQw

— Rep. Dan Bishop (@RepDanBishop) December 20, 2022
Last year's administrative expenses for the vax injury trust fund were $13.2 million – now it's $15.2 million.

That's a 15% increase. Anticipating a 15% increase in vaccine injuries?

It also authorizes "sums as may be necessary" for vaccine injury/death claims. pic.twitter.com/HtoUnniRxt

— Rep. Dan Bishop (@RepDanBishop) December 20, 2022
The EPA gets $10.1 billion, an increase of $576 million above FY22.

It includes $108 million for "Environmental Justice" activities.

— Rep. Dan Bishop (@RepDanBishop) December 21, 2022
$166 million for neighborhood reinvestment activities.

$4 million for "shared equity housing models."

The latter appears to be an idea from the World Economic Forum.https://t.co/D6krE2uMpX pic.twitter.com/7MQskdr3gL

— Rep. Dan Bishop (@RepDanBishop) December 21, 2022
More earmarks:

$6 million for Clemson University

$982k for motel vouchers in LA

$817k for partnerships with "justice-involved individuals" in Glendale, CA

$2 million for "improving coordination" in the NYC Mayor's office pic.twitter.com/wWz9hDtmpb

— Rep. Dan Bishop (@RepDanBishop) December 21, 2022
I'm in favor of a small spending bill to keep things running, but common sense suggests that it be the least amount required through the holidays.

Railroading through a giant spending bill that almost no one has read is unlikely to be in the best interests of the people.

— Elon Musk (@elonmusk) December 21, 2022
---
Political/Rights
According to section 708 of the bill, the establishment media will be given a "commemorative" location in Washington, D.C., to honor "journalists":
The location of a commemorative work to commemorate the commitment of the United States to a free press by honoring journalists who sacrificed their lives in service to that cause within Area I, as depicted on the map entitled ''Commemorative Areas Washington, DC and Environs'', numbered 869/86501 B, and dated June 24, 2003, is approved.
The omnibus bill also provides taxpayer money to the establishment media. In section 407, taxpayers will give over $500 million to the Corporation for Public Broad (CPB) and $600 million for infrastructure within the public media system:
For payment to the Corporation for Public Broadcasting (''CPB''), as authorized by the Communications Act of 1934, an amount which shall be available within limitations specified by that Act, for the fiscal year 2025, $535,000,000:

…
Source: breitbart.com
The Democrats have set a new precedent in congress for any party in power to demand the tax filings of any individual American and then release them to the public.  When the Republicans take control of the committee in January 2023, will they demand the Tax returns of Barack Obama, or Hillary Clinton or Joe Biden, or Mark Zuckerberg, or Chuck Schumer, or Jeffrey Epstein, or Nancy & Paul Pelosi and then make them public?
 
Source: theconservativetreehouse.com
The Biden administration on Tuesday asked Chief Justice John Roberts to rule against 19 GOP-led states that initiated court action to keep the controversial Title 42 policy in place.
The administration was responding to Roberts's administrative stay from Monday in which he temporarily halted the end of the policy, set to end Wednesday.
Source: thehill.com
---
Geopolitical/Police State
Twitter CEO Elon Musk announced Tuesday night he would step down as Twitter CEO after he finds a suitable replacement.
It gets worse. They tried to put a former Ukrainian official in charge of censorship HERE. https://t.co/BND3rW2VeB

— FoiaFan (@15poundstogo) December 20, 2022
Interesting

— Elon Musk (@elonmusk) December 20, 2022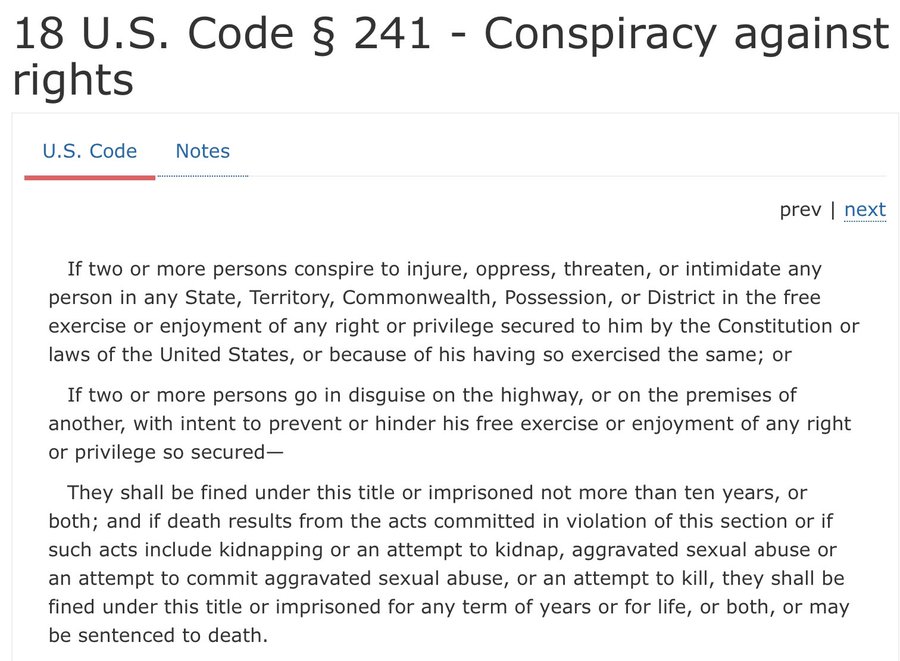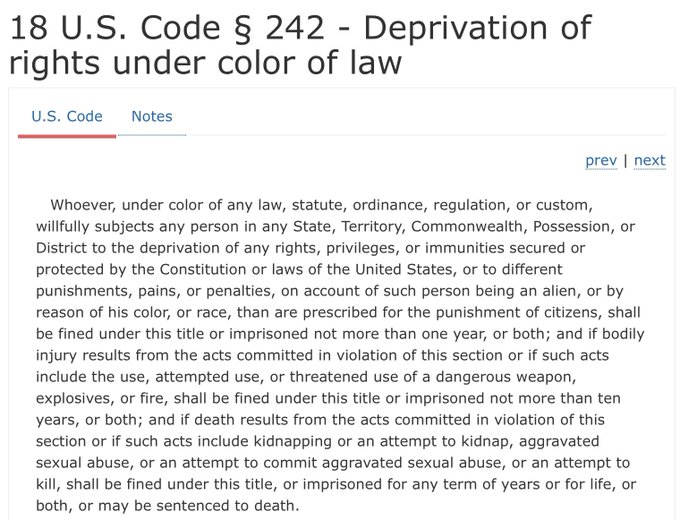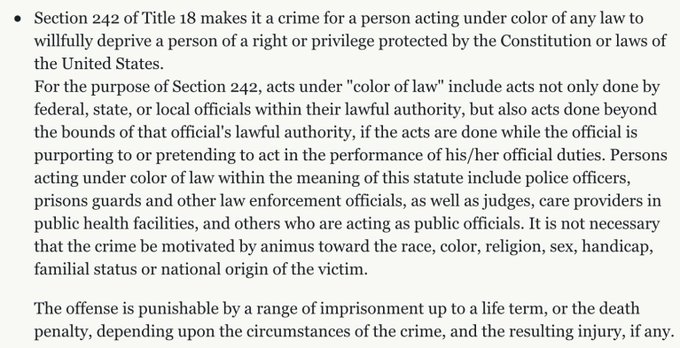 This is where all of this is heading
Starting to look like before he moves on in the Twitter Files releases to the mass psychological campaign Fauci & Co. in the US government ran against the American public during the pandemic, Elon Musk wants to get ALL THE OTHER psychological operations targeting the public that Twitter was used for out of the way first.
President Trump considers Elon Musk a hero: "Elon Musk did a big service when he released all of this stuff… I'd say he's a hero. I think that it's a big part of his legacy. I think it's more important than other things he's done."
Trump also says from what he hears, Elon has additional info that's even more damning than what we've already seen
---
War
…"Providing assistance for the Ukrainians to defeat the Russians, that's the #1 priority for the United States right now, according to most Republicans.  That's sort of how we see the challenges confronting the country at the moment."… 
Source: theconservativetreehouse.com
Don't worry. I'm sure this $100b is scrupulously accounted for.

Ukraine is renowned for its clean and meticulous bookkeeping, as is the US military-industrial complex.

That's why they rejected @RandPaul's amendment for oversight: no need! Everyone involved is super trustworthy!

— Glenn Greenwald (@ggreenwald) December 21, 2022
---
False Flags
"AB2098 will become law on January 1, 2023, effectively denying all physicians in the state of California the right to publicly share their medical opinions, under threat of suspension of their license to practice medicine."https://t.co/zLVJDvcyXM
— @Brad_Neaton

— Jay Bhattacharya (@DrJBhattacharya) December 21, 2022
A 5th Circuit Court of Appeals ruled  that The Biden Administration cannot enforce a COVID vaccine mandate on federal contractors.
"The President's use of procurement regulations to reach through an employing contractor to force obligations on individual employees is truly unprecedented," the ruling noted, adding "As such, Executive Order 14042 is unlawful, and the Plaintiff States have consequently demonstrated a strong likelihood of success on the merits."
Referring to Biden's Executive Order, the ruling also stated that "Congress has not spoken clearly to authorize such a dramatic shift in the exercise of the President's power under the Procurement Act."
Source: blacklistednews.com
All of our members are in Phoenix right now, but nice try 😂

But we will say, if you're more worried about some marker on your walls and chalk on the sidewalks rather than children being sexualized by predators, we don't feel that bad for you, Erik. https://t.co/yyQ8jXaPF1

— Gays Against Groomers (@againstgrmrs) December 20, 2022
---
Q
House Republicans gathered a trove of text and email messages showing House Speaker Nancy Pelosi's office was directly involved in the creation and editing of the Capitol security plan that failed during the Jan. 6, 2021 riot and that security officials later declared they had been "denied again and again" the resources needed to protect one of the nation's most important homes of democracy.
The internal communications were made public Wednesday in a report compiled by House GOP Leader Kevin McCarthy and Reps. Rodney Davis, Jim Banks, Troy Nehls, Jim Jordan and Kelly Armstrong that encompasses the results of months of investigation they did of evidence that had been ignored by the Democrat-led Jan. 6 committee.
The report concludes the Capitol was left vulnerable on Jan. 6 as a result of failures by the Democratic leadership in the House and law enforcement leaders in the Capitol Police who allowed concerns about the "optics" of having armed officers and National Guardsmen visible to the public to override the need for enhanced security.
 
"Prior to that day, the U.S. Capitol Police (USCP) had obtained sufficient information from an array of channels to anticipate and prepare for the violence that occurred," the report noted.
 But its most explosive revelations involved text and email messages showing that two key staffers in Pelosi's office attended regular meetings to discuss the security plan for Jan. 6 dating back to early December 2020 and that Pelosi's top aide even edited some of the plans. Most of those discussions and meetings excluded Republican lawmakers in the House, the report noted.
"Then-House Sergeant at Arms Paul Irving—who served on the Capitol Police Board by virtue of his position—succumbed to political pressures from the Office of Speaker Pelosi and House Democrat leadership leading up to January 6, 2021," the report said. "
Source: justthenews.com
Which poses the greater ongoing threat to democracy?

— David Sacks (@DavidSacks) December 21, 2022
Trump-Endorsed Arizona Attorney General Nominee Abe Hamadeh's lawsuit is moving forward with evidentiary hearings in his election contest lawsuit on Friday, December 23.
Counts I through IV will move forward to trial on Friday.
This is HUGE news!
 Dismissal FAILED. Something big is happening.
Source: thegatewaypundit.com
Arizona Secretary of State Katie Hobbs has filed an emergency appeal in Kari Lake's historic lawsuit asking the court to reconsider a previously filed Motion to Quash Subpoena for Appearance at Hearing.
Maricopa County Recorder Stephen Richer and Katie Hobbs filed Motions to Quash their subpoenas earlier this week, alleging that they will be subjected to undue burden or expense.
Hobbs also argued that she "was not served with a subpoena to testify in her personal capacity. She was subpoenaed to testify at trial in her official capacity as Arizona Secretary of State. Indeed, she was not personally served with a subpoena, and no one contacted her lawyers in her capacity as Governor-Elect to accept service."
Judge Peter Thompson denied these motions last night.
They are both terrified to testify under oath about their crimes against Kari Lake and Arizona voters.
Because of the issues going to trial relating to Maricopa County, Lake's attorneys likely don't have time to cross-examine Katie Hobbs in a short two-day trial.
Stephen Richer will still be required to testify on the intentional misconduct that led to failures of ballot-on-demand printers and tabulators on election day and hundreds of thousands of ballots lacking chain of custody documentation. He will need to answer all of the questions truthfully under penalty of perjury, and Lake's attorneys should have all the time they need to question him.
 
Source: thegatewaypundit.com
"Does anybody know when those ballots leaving the voting centers, how many are in the bins?"
"…No."
This is a MAJOR problem!
Maricopa County Recorder admits chain of custody is totally meaningless, they can magically say how many ballots appear at central tabulation facility
🚨 Breaking 🚨

Maricopa County Recorder Stephen Richer confirms chain of custody was broken.

All ballots that are delegated to a third party or location are in defiance of Arizona election law. https://t.co/7385eDIqVK

— Kari Lake War Room (@KariLakeWarRoom) December 21, 2022
#BREAKING Maricopa County admits they do NOT count ballots at vote centers (which is required by State Law) #LakeTrial

— Republican Party of Arizona (@AZGOP) December 21, 2022
This is a tacit acknowledgment that Maricopa County was unprepared for election day.

The question is: was that lack of preparation deliberate or intentional?

Given the full extent of the failures on Election Day that's a whole lot of "accidents" to swallow. https://t.co/5U1BWAgfBr

— Kari Lake War Room (@KariLakeWarRoom) December 21, 2022
The Co-Elections director of Maricopa County claimed that no ballots were designed to be fit on 20-in paper.

But an overwhelming number of them not only were but were used on Election Day.

This isn't rocket science, folks. This is sabotage. https://t.co/ydAgudQ248

— Kari Lake War Room (@KariLakeWarRoom) December 21, 2022
A witness testified that many ballot transfer documents were returned in a Maricopa County public records request for days prior to and after election day.
But no forms were provided for election day.
We caught them all.

— Kari Lake War Room (@KariLakeWarRoom) December 21, 2022
Maricopa County wants you to believe that they are so incompetent that all of the problems on Election Day can be written off as mistakes.

Would that make it any better?

Is the election better run by clowns and not crooks?

This was no accident. And we're done with the circus.

— Kari Lake War Room (@KariLakeWarRoom) December 21, 2022
Back in October,  Georgia Supreme Court that essentially gave voters the right to sue election officials:
Unlike federal law, however, that injury need not
always be individualized; sometimes it can be a generalized
grievance shared by community members, especially other
residents, taxpayers, voters, or citizens.
Today, the Georgia Supreme Court granted a petition for certiorari and vacated the previous judgement in Jeffords et al. v. Fulton County et al.
This is one of two major wins in the movement for election integrity and figuring out what truly happened in the 2020 election and in the 2022 midterms (in Arizona with the move to trial in Lake v Hobbs).  Jeffords et al v Fulton County et al is a case supported by VoterGA.org and Garland Favorito that is challenging the county to provide physical paper ballots for tabulation and inspection.
Source: thegatewaypundit.com
Election Fraud 2020, [DS] called it a BIG LIE
Show patterns on how the election was rigged, audits, mules, dominion machines changing votes, delay of elections, instead of election day it turned into election week
 Durham puts FBI on trial, shows they were going after Trump using a fake dossier. The FBI knowingly used the fake dossier to get FISA Warrants
Twitter releases the Twitter files, showing the FBI colluded with BIG TECH to push the HB laptop as Russian disinformation even though they knew it was not
Twitter showed FBI colluded with Big Tech to Rig the election
Kari Lake case is now showing that the computer systems were sabotaged, they changed the images size from 20 to 19 to have the machines reject the ballots
Trump and the patriots are bringing the pieces together
4963
Runbeck.
Dominion.
SOS Offices.
Investigators.
Researchers.
Whistleblowers.
Patriots in trusted positions.
Trust yourself.
You have seen the truth.
Time to show the world.
Focus.
FOCUS.
Ascension.
Q
·

"The FBI and Twitter COLLUDED to elect Joe Biden." Jesse Watters. In other words, the 2020 Presidential Election was RIGGED & STOLEN. It all began a long time ago, they SPIED on my campaign, and tried to "RIGG" the 2016 Election, but failed. Remember, our government is doing this, not a person or party. What should be done about such a terrible thing, or should we let someone who was elected by cheating and fraud stay in office and continue to destroy our Country?
Q

 

!UW.yye1fxo

 

ID: 2d673c

 No.158439

ENOU[G]H IS EN[O]UGH.
_CONF_AW-CjF78-82(Z 00:00)_
:OWLS:
Good Hunting!
Q
3638  
Anonymous
12/02/2019 12:50:31
 ID:
8kun/projectdcomms: 20
Image Name:
DzxUUNUWwAAqoyy.jpg
Filename:
9675449076e431b237dca67f5ed465b8d7c7a3d5dd286f84ba339cdf30a154eb.jpg