[FF] Taiwan Invasion Prepped, Gloves Are Off, Morning Sun Brings Heat, Never Give Up – Ep. 3127
Podcast: Download (Duration: 1:42:14 — 45.1MB)
Watch The X22 Report On Video
The [WEF] is pushing the great reset on the people but their plan is being exposed. If we go back to 2009 Kerry told the people that the polar ice caps would have no ice, it is now 2023 another lie. Trump will reverse everything that Biden has done to the economy. The [DS] is now preparing a [FF], they are letting the people know why the military will not assist with the invasion and China will march right in. The patriots are leading the [DS] right down the path so the people can see very clearly the tyrannical government. Trump lets us know, that everything that is happening to him, he can do to them, the gloves are off.Scavino sends a message that at dawn Trump will win, the [DS] will be seen as a crime syndicate and the people will have their voice back. Trump sends a message to never give up.
---
Economy
Justin Trudeau's Minister of Climate Change has no answers when he is caught leaving a meeting.

Conference board of Canada said it will cost 1.7 trillion to get to net zero by 2035 … Tax payer money of course 🤡 🌎

🔊

Ht @TheRealKeean pic.twitter.com/8fiZCVQ36M

— Wall Street Silver (@WallStreetSilv) July 29, 2023
Never forget … none of the climate cult hoaxer con-artist's predictions have ever come true. Not one. https://t.co/h5dHeh2Pjk

— Catturd ™ (@catturd2) July 30, 2023
TAKE A LISTEN
In the Name of Climate Change: Travel Restrictions and the Great Reset 
86ed! NYC to begin banning ketchup, napkins in takeout orders https://t.co/HmEbFSzfV3 pic.twitter.com/ITvZucGTe2

— New York Post (@nypost) July 28, 2023
Keep an eye on cheap Chinese Electric Vehicle manufacturers swarming the US Market…

The average American EV costs $55,000

Ford has lost $4.5 billion developing EVs

Europe has banned gas powered vehicles starting in 2035, and Chinese EVs are on track to hit 20% of EV sales by…

— Charlie Kirk (@charliekirk11) July 30, 2023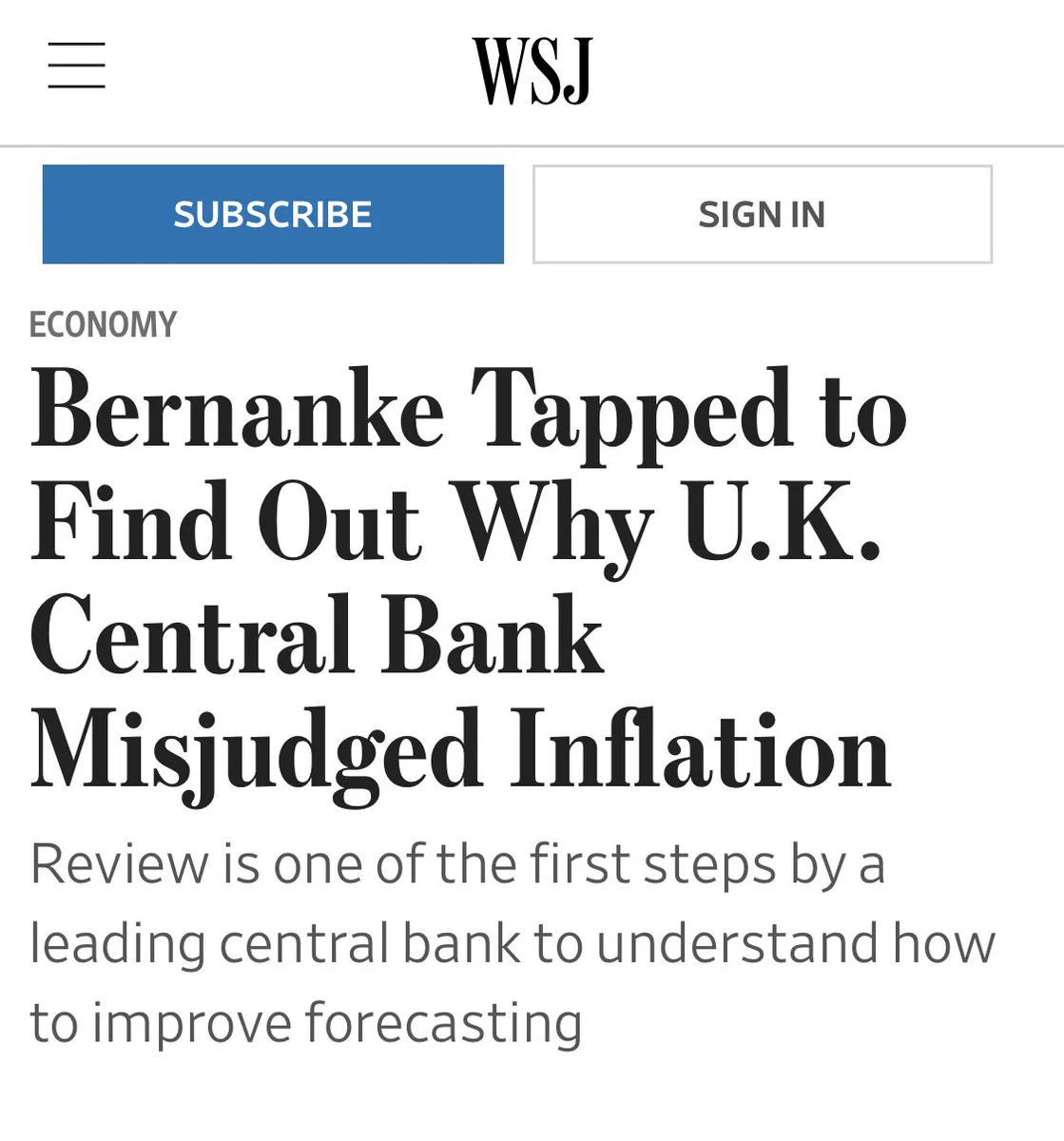 https://twitter.com/RSBNetwork/status/1685444128140673024?s=20
TAKE A LISTEN
TAKE A LISTEN
---
Political/Rights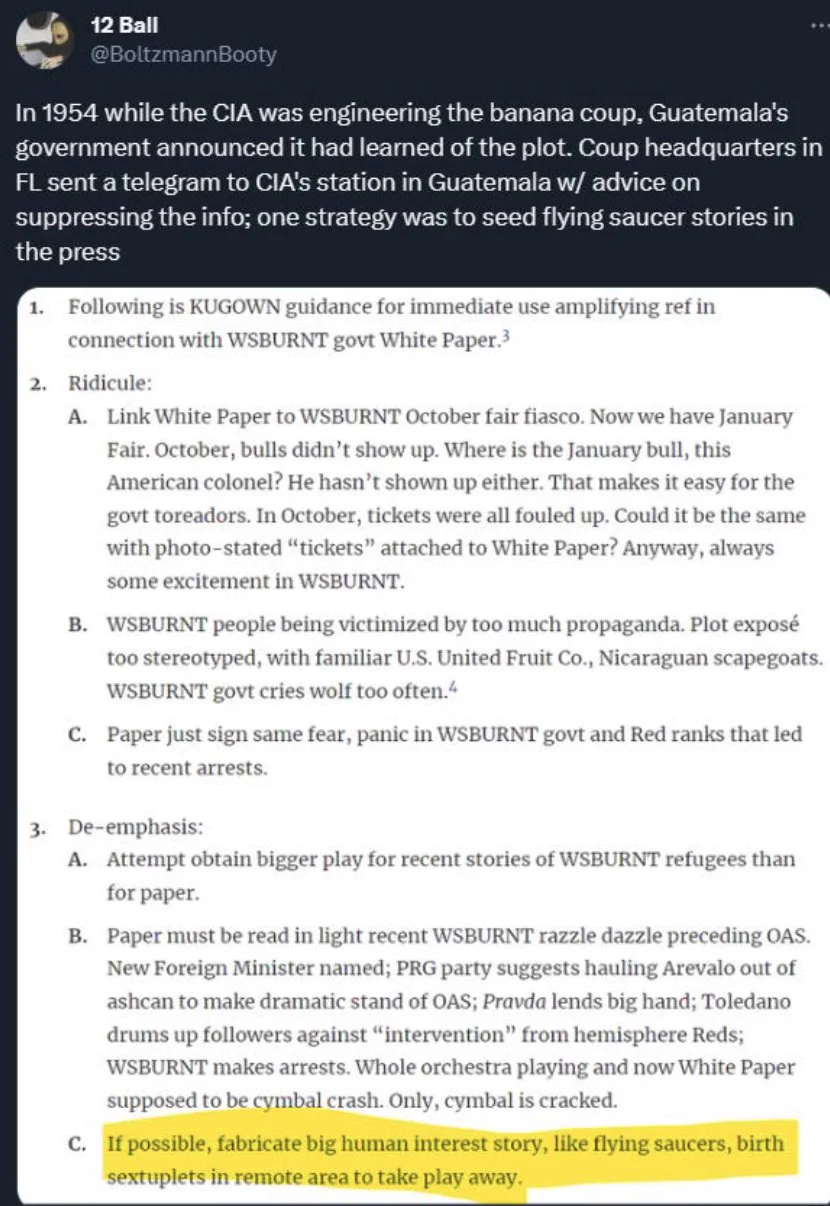 the CIA wanted to distract from its machinations in Guatemala they floated the idea of planting "flying saucer" stories in the media
This just in: The mystery of Obama's drowned death deepens as Barack Obama shows up to golf with a black eye and bandaged hand. https://t.co/aDPSvnvQSK

— Kyle Becker (@kylenabecker) July 30, 2023
Just so you know …

– Barack Obama's chef died on a pond on his property.
– the official story has changed multiple times.
– they're hiding the identity of the 2nd paddle-boarder.
– police are leaving blanks in their notes. No information.
– the media isn't even curious about…

— illuminatibot (@iluminatibot) July 30, 2023
what really happened. and they will breathlessly call you a "conspiracy theorist" when you simply state the obvious…
When the kids discover the separation of powers 👇after not having civics taught in school. 😂🤣😂

Three separate and co-equal branches, each branch not allowed to interfere with unilateral and plenary power of the other. Yup. That's how it works. https://t.co/uwAJqCFtbC

— TheLastRefuge (@TheLastRefuge2) July 30, 2023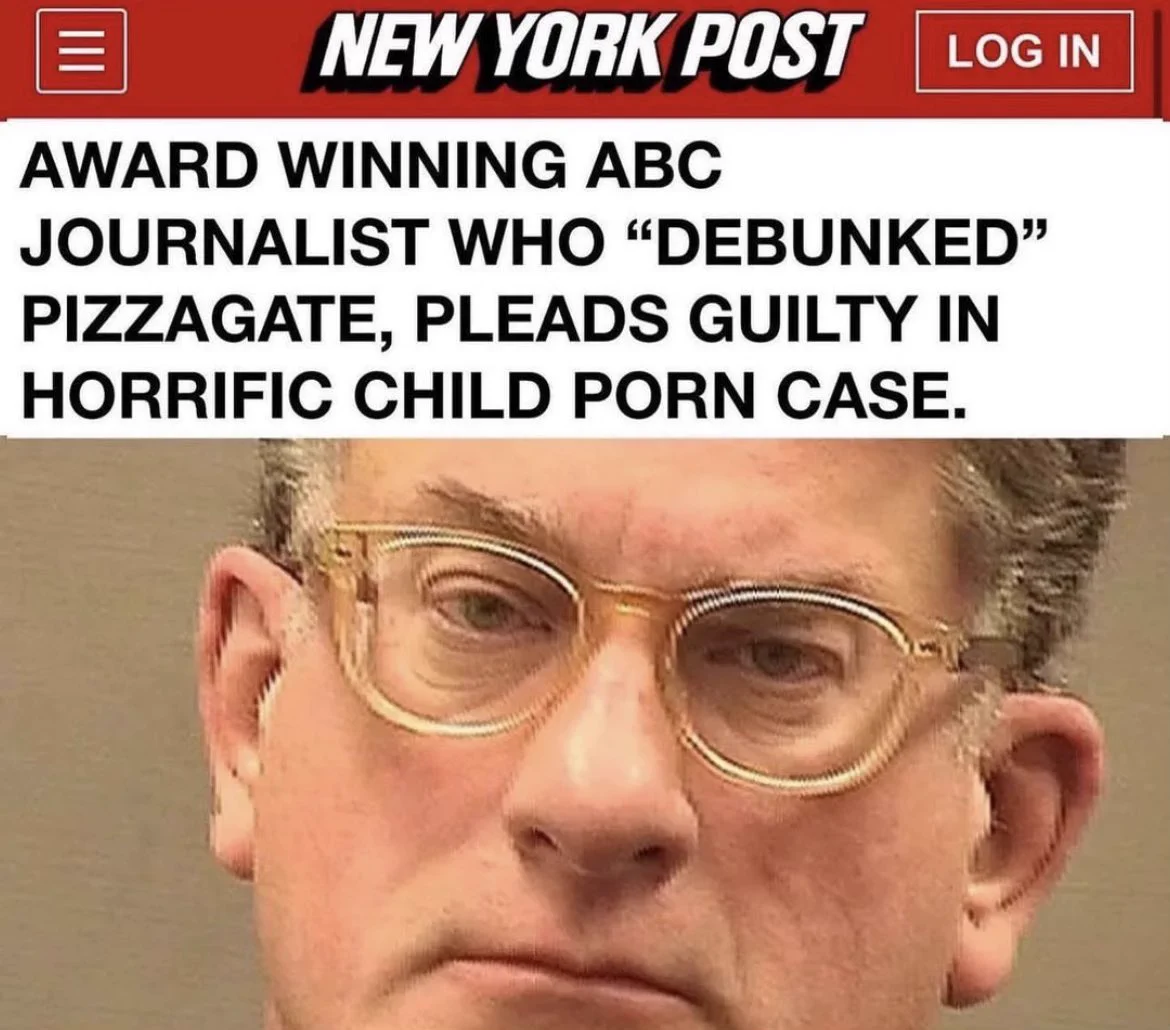 ---
Geopolitical/Police State
---
War
---
False Flags
New CDC Director Mandy Cohen: "We anticipate that COVID will become similar to flu shots, where it is going to be you get your annual flu shot and you get your annual COVID shot."

I was literally suspended from Twitter for predicting this back in 2021.https://t.co/WeeECeh3ym

— Michael P Senger (@michaelpsenger) July 29, 2023
This directly contradicts everything he said in committee hearing to me, denying absolutely that they funded any gain of function, and it's absolutely a lie. That's why I sent an official criminal referral to the DOJ. https://t.co/Y191SmMiIr

— Rand Paul (@RandPaul) July 29, 2023
1)⚠️Nefarious Biolab in USA⚠️

Fresno County (CA) Public Health found a disturbing operation, owned by Chinese nationals, at an unlicensed secret facility conducting biological research, housing dangerous infectious agents, in sloppy and unsafe conditions.

Let's talk about it. pic.twitter.com/TQ5yajxIeC

— Clandestine (@WarClandestine) July 29, 2023
3) Untold human lives were at risk if any of these infectious agents got out and the fact that Chinese nationals were behind it makes it even more suspicious.

But the MSM are eager to report on it. This is cause for hesitation.

Something doesn't add up.https://t.co/P7LEkQ7EmE

— Clandestine (@WarClandestine) July 29, 2023
5) So what's the big picture? What does this all mean?

As of now, I do not know definitively, but let's isolate what we do know:

-Biological espionage is happening between the US and China in some capacity.

-US Biological research is a top concern for Russia and China.… pic.twitter.com/zzrsmXmEVY

— Clandestine (@WarClandestine) July 29, 2023
  -Nefarious off the books biolabs, housing dangerous pathogens that can kill people, are operating all over the world, even here in the US.
This could be some sort of nefarious Chinese operation, or it could be a Deep State false flag/propaganda operation to divert attention away from US nefarious biological activity in Ukraine/Wuhan.
Regardless of who is responsible, or what exactly was going on here, I think every human on Earth would be in agreement that whatever is going on must stop.
Whether it be in Ukraine, Wuhan, or California; the entire global biological network needs to be put in check, or humanity will be in a perpetual state of great peril. Until the global biological situation is under control, we are in an Orwellian biological police state, subject to an endless cycle of infection and pharmaceuticals.
We are lab mice for profit. Perhaps that since it's hitting closer to home on US soil, the American People will see the severity of the situation we find ourselves in.
Chinese agents are setting up bioweapons labs in California. 
 will be arresting Americans if they break they law. This madness from the democrat party is absolutely out of control. Is anyone actually ok with this?
---
Q
It looks like the Feds got tired of using the name "Patriot Front" because it had already been exposed.

Now the Feds are using the name "Blood Tribe" and carrying flags in Watertown Wisconsin protesting a Pride event.

Similar Fed uniform clothing and masks that they used when… pic.twitter.com/lXLRMZe4Ic

— Wall Street Silver (@WallStreetSilv) July 29, 2023
"Only a Party that cheats in elections would try to make it illegal to question them." -President Donald J. Trump pic.twitter.com/Vgb08EsfAQ

— RSBN 🇺🇸 (@RSBNetwork) July 29, 2023
MAR-A-LAGO SECURITY TAPES WERE NOT DELETED. THEY WERE VOLUNTARILY HANDED OVER TO THE THUGS, HEADED UP BY DERANGED JACK SMITH. WE DID NOT EVEN GO TO COURT TO STOP THEM FROM GETTING THESE TAPES. I NEVER TOLD ANYBODY TO DELETE THEM. PROSECUTORIAL FICTION & MISCONDUCT! ELECTION INTERFERENCE!