Green Castle Online, The Stage Must Be Set WW, Times Up, Patriots Ready – Episode 2120
Podcast: Download (Duration: 40:59 — 41.8MB)
The market crashed, this is the biggest drop since 1987. What we are witnessing is the plan to transition the US from a [CB] driven system to a people driven system. We knew there were going to be pumps along the way. With this event, this allows Trump to do things that normally couldn't get done all under the cover of a crisis. The patriots have now setup the [CB], everything is about to change, restructuring is coming. The [DS]/D's have pushed their event to the extreme, the patriots knew the playbook, they are using this to their advantage. The storm is upon, but this is no ordinary storm, the stage had to be set, the noise had to be quieted, the peoples attention had to be on Trump. The time has come, the operation is now a go, green castle online, patriots ready.
Check Out The X22 Report Spotlight YouTube Channel X22Report Spotlight
Please check Newzsentinel.com for the latest news on the economic collapse. The Sentinel Alerts are updated throughout the day.
---
Current News – 03.12.2020
Watch The X22 Report On Video
---
Economy
"Nancy Pelosi all of a sudden doesn't like the payroll tax cut, but when Obama proposed it she thought it was a brilliant thing that all of the working families would benefit from because if you get a paycheck, you're going to take home more money." @kilmeade @foxandfriends

— Donald J. Trump (@realDonaldTrump) March 12, 2020
Trump says SBA will provide capital/liquidity to firms impacted by coronavirus. Will provide low interest loans

— Chad Pergram (@ChadPergram) March 12, 2020
The Fed is being forced to buy all the  debt
. when the time is right the only one defaulting will be the Fed.
Trump was asked about the markets take a listen to what he said
This is about restructuring, the economy, the fed, the world
Possible that the Elite's gold hoard is being liquidated to the Treasury?
---
Political/Rights
President Trump: "I'm Very Happy to Run Against Joe – One of the Reasons I Ran for President Is Because of Joe" (VIDEO)
The Irish Prime Minister was in Washington DC the Friday before St. Patrick's Day on Tuesday March 17.
During his presser President Trump was asked about the Democrat primaries and his probable opponent Joe Biden.  
President Trump: "Now we have Joe. And I'm very happy to run against Joe. Don't forget, one of the reasons I ran for president is because of Joe and the job they did."
Source: thegatewaypundit.com
Tyrant Pelosi Smacks Her Hand on Podium, Says It's Her Way or Nothing When it Comes to Addressing Coronavirus (VIDEO)
Speaker Nancy Pelosi on Thursday made it clear during her weekly presser that it's her way or nothing when it comes to addressing the Coronavirus.

Pelosi smacked her hand on the lectern as she told reporters that she is not willing to negotiate with Republicans and work with them on a Coronavirus response bill.
Congress cannot leave until they can agree to a bill that can pass the House, Senate and be ready for a signature from President Trump.
After delaying a vote on a Coronavirus bill, Pelosi is now saying she will not wait another day to work with Republicans.
"We don't need 48 hours, we need to just make a decision to help families right now… I'm not sticking around because they don't want to agree to language," Pelosi said.
Where is NP rushing to
Source: thegatewaypundit.com
---
Q
The NBA has suspended the season "until further notice" after a Utah Jazz player preliminarily tested positive for coronavirus. https://t.co/b2dFjjUhy0

— Twitter Moments (@TwitterMoments) March 12, 2020
At least 32 million nurses, caregivers, and food service workers in America don't have access to any paid sick leave.

It's morally wrong and, as the coronavirus crisis makes clear, it puts us all at risk. https://t.co/b6ZTIhBWl8

— Hillary Clinton (@HillaryClinton) March 11, 2020
Are the [DS] players, hollywood, corrupt politicans going to use covid-19,  
Tom Hanks and His Wife Rita Wilson Announce They Have Tested Positive for the Coronavirus
  Tom Hanks and wife Rita Wilson, both 63  announced via Instagram they have tested positive for the novel coronavirus. Hanks said the couple started feeling ill while in Australia and are following Australia's protocols. Hanks added the couple are un isolation, but did not say they have been hospitalized.
Source: thegatewaypundit.com
Why is this significant? Cartel serve as deep state foot soldiers. they're being rounded up so they can't pull off any attacks when major arrests happen

US Carries Out Widespread Nationwide Arrest Blitz on 'Remorseless' CJNG Cartel – Breaking911 https://t.co/c6TyWEx4FW

— Sun_Q_Tzu (@Sun_Q_Tzu) March 11, 2020
Hoping to get the payroll tax cut approved by both Republicans and Democrats, and please remember, very important for all countries & businesses to know that trade will in no way be affected by the 30-day restriction on travel from Europe. The restriction stops people not goods.

— Donald J. Trump (@realDonaldTrump) March 12, 2020
Congress Shuts Down U.S. Capitol, House, Senate Offices Until April 1, Amid Coronavirus Spread
Congress is shutting down the U.S. Capitol to the public until April 1, 
— Dan Scavino Jr.🇺🇸 (@Scavino45) March 12, 2020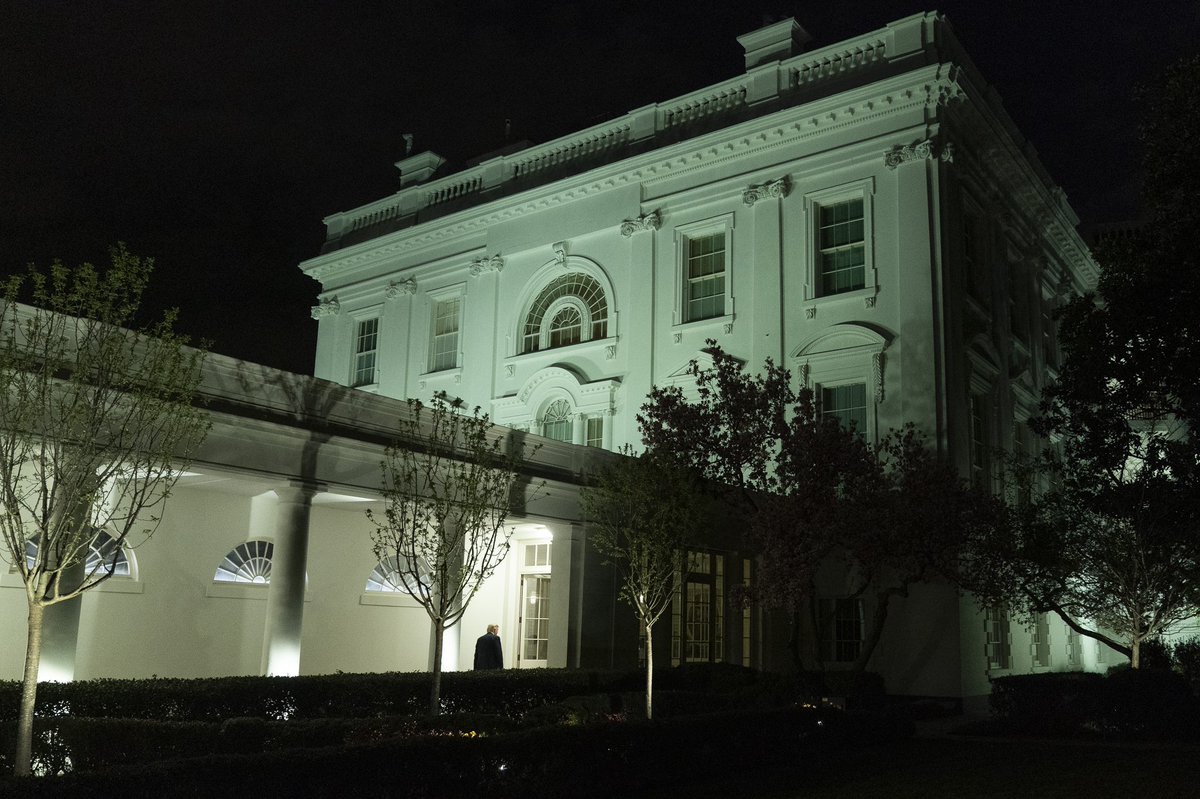 Some of our Code of Vets IRR (Individual Ready Reserve) veterans are being activated.

— Code of Vets ™ (@codeofvets) March 11, 2020
#USNavy photos of the day: #USSMcCampbell transits the #SouthChinaSea, Coastal Riverines patrol the #ArabianGulf, #ICEX2020 continues in the Arctic, and Sailors used the latest tech to stand a simulated watch!

ℹ️ info & download Downwards ⬇️ : https://t.co/tGpVcer9TI pic.twitter.com/JOOotS39fi

— U.S. Navy (@USNavy) March 12, 2020
#ReadyAF https://t.co/aQjUJQsoJ5

— U.S. Air Force (@usairforce) March 10, 2020
"As we establish integrated #strategicdeterrence, we must present tailored approaches that leverage the full spectrum of our military capabilities and elements of U.S. national power against specific adversaries." -ADM Richard pic.twitter.com/mPtAEX9WHq

— US Strategic Command (@US_Stratcom) March 12, 2020
Conferences shutting down. Sporting events shutting down. Concerts shutting down. Everything.

Life's distractions are basically gone.

POTUS has everyone's attention. Why might that be important? #TheStorm

— Julian's Rum 🥃 (@JuliansRum) March 12, 2020