Harvest Has Been Prepared & Soon Be Delivered To The Public, Discovery, Stage Is Set – Ep. 2628
Watch The X22 Report On Video
The [DS]/[CB]/Ds are moving their agenda forward, Schumer want to deplete the reserves then kill off the US oil companies. 17 Nobel prize winners say that the infrastructure bill will save the economy, 17 you say. Yellen is now blaming everything and anything and Psaki says there is no economic crisis. The [DS] is desperate, they are going after Bannon and they just trapped themselves in a new precedent, plus SB now gets to see it all via discovery. The stage is now being set to remove [JB], the fake news is in the process of building this up with the narrative that the [KH] and [JB] are in a feud at the same time email from [HB] laptop are released that talk about [JB] having dementia. The harvest is prepared and will soon be delivered to the public.
---
Economy
---
Political/Rights
Sen. Patrick Leahy announces he will not seek reelection
Democratic Sen. Patrick Leahy of Vermont announced Monday that he will not seek reelection next year, opting to retire from the Senate.
Biden's approval rating currently stands at 33 percent in the Hawkeye State — a key swing state — as the Des Moines Register recognizes his ratings have "plummeted since taking office." He has failed to see a net positive approval rating in Iowa since March. Currently, 62 percent disapprove:
The survey also examined a series of major issues, asking Iowans if they disapprove or approve of the way Biden is handling them. A majority disapprove of his handing of the Chinese coronavirus pandemic (57 percent disapproving and 41 approving), the economy (61 percent disapproving and 32 percent approving), criminal justice (53 percent disapproving and 28 percent approving), immigration (66 percent disapproving and 24 percent approving), and Afghanistan (68 percent disapproving and 22 percent approving).
Source: breitbart.com
We will be talking about this a little bit later in the report
REVEALED: Rep. Adam Schiff Met With Former Chairman Of Chinese Communist Party's Foreign Influence Operations.
Rep. Adam Schiff met with a Chinese Communist Party official previously responsible for spearheading the regime's foreign influence operations on a visit to Washington, D.C. sponsored by the China-United States Exchange Foundation, The National Pulse can reveal.
The foundation, known as 'CUSEF' for short, has been flagged by the U.S. government for seeking to "influence foreign governments to take actions or adopt positions supportive of Beijing's preferred policies."
A key promoter of the Trump-Russia collusion hoax and leading member of the unconstitutional January 6th committee, Rep. Schiff met with officials from the documented Chinese Communist Party-linked foreign influence group in October 2009.
Source: thenationalpulse.com
---
Geopolitical/Police State
When authoritarians want to violate press freedoms but don't want to admit they're doing it, they use the same tactic: "oh, the people we're targeting aren't *journalists*."

That's what they did to Assange, now to PV, tried it with us in both the Snowden and Brazil reporting: https://t.co/qIUJgIQ31V

— Glenn Greenwald (@ggreenwald) November 14, 2021
The First Amendment's guarantee of a "free press" doesn't apply to a small, cloistered, credentialed, privileged group licensed as "journalists." It protects an activity that *every citizen* has the right to engage in without reprisals or punishments.

— Glenn Greenwald (@ggreenwald) November 14, 2021
---
War
NATO chief warns of 'significant' Russian military build-up along Ukraine border
The head of NATO said Monday that the military alliance is closely monitoring large concentrations of Russian forces close to Ukraine's borders and is urging Moscow to be "transparent" and "prevent escalation" in a bid to reduce tensions.
Source: thehill.com
Scoop: U.S. is looking at sanctions if Russia advances against Ukraine, sources tell @AlbertoNardelli @SamyAdghirni and me. US last spring considered similar possible countermeasures to the ones now under discussion, but they weren't implemented.

— Jennifer Jacobs (@JenniferJJacobs) November 15, 2021
responded
They gave Russia a pipeline. Everything else is theatre. https://t.co/iQpYYBAcTb

— Richard Grenell (@RichardGrenell) November 15, 2021
---
Cyber Attacks
---
False Flags
🚨🚨 Prime Minister "Getting three jabs, getting your booster will become an important fact…. We will have to adjust our concept of what constitutes a full vaccination".

This will take 35 million people with two doses of a vaccine back to unvaccinated if happens. https://t.co/0AGSxPVFfe pic.twitter.com/jON3tnuUwq

— Jamie Jenkins (@statsjamie) November 15, 2021
🚨🚨 Prime Minister has just said they will have to adjust what is deemed as fully vaccinated now we have the booster programme

➡️ This will mean over 34 million people will NO longer be fully vaccinated

Millions of double vaccinated had Covid and have significant immunity

— Jamie Jenkins (@statsjamie) November 15, 2021
Well, there it is.  According to political engineers who are tasked with pushing the COVID-19 narrative, the bureaucrats who determine U.S. health policy have not yet decided on how many booster shots will be needed to keep a person's "vaccinated status" compliant.
Source: theconservativetreehouse.com
Taiwanese officials announced on Wednesday they will suspend second doses of the Pfizer vaccine to teens due to the risk of myocarditis and pericarditis.
Taiwan officials made the decision after examining US data where teens are still encouraged to take the shot.
Taiwan News and Alex Berenson reported:
The Pfizer vaccine in linked to roughly 75% of the US mycarditis cases reported.

Most of the myocarditis cases reported in the US after taking the vaccine were in teens.
Source: thegatewaypundit.com
A city council in California overwhelmingly voted to declare the city a "Constitutional Republic City" to protect "our citizens' rights as much as we can" in light of federal and state mandates.
"What we are doing is protecting our citizens' rights as much as we can on the local level. In a way, we are acting as a sanctuary city for our citizens and their rights and freedoms protected by the US and state constitutions. Gavin Newsom modeled this type of declaration for us when he declared San Francisco a sanctuary city for what he believed to be overreach by the federal government against his citizens," Oroville Vice Mayor Scott Thompson told Fox News Digital.
Thompson requested the measure, which was passed 6-1 by the city council on Nov. 2. The resolution is intended to allow the city to opt-out of enforcing "any executive orders issued by the state of California or by the United States federal government that are overreaching or clearly violate our constitutionally protected rights."
It is not tied to one specific mandate, such as President Biden's vaccine mandate on businesses, with Thompson telling ABC 7 that it's in response to "the large amount of mandates that are affecting every aspect of our lives and our kids' lives."
Source:  msn.com
---
Q
 the judge in the Kyle Rittenhouse case, dismissed the firearms charge against the defendant  
The judge laid out the requirements to meet the firearms charge, which stipulates that the rifle's overall length must be under 26 inches or the barrel length must be under 16 inches. Since Rittenhouse's rifle did not meet the requirements, the judge summarily dismissed the charge.
"Count 6 is dismissed," Judge Schroeder said.
  .
Source: beckernews.com
The Left chose to crucify Kyle Rittenhouse to send a message to everyone else in America that if you dare defend yourself against a criminal mob full of violent felons, you will be destroyed. Your choice? Be killed by the mob or destroyed by the government that abandoned you.

— Sean Davis (@seanmdav) November 15, 2021
Trump ally Steve Bannon released from custody pending trial on contempt of Congress charges
– Steve Bannon won't be detained before trial on charges of contempt of Congress after he failed to comply with subpoenas from the House committee investigating January 6.
Prosecutors did not seek to detain Bannon before trial. Under conditions approved by the judge, Bannon agreed to weekly check-ins, to surrender his passport, provide notice of any travel outside the district and seek court approval for travel outside the continental United States.
Source:  cbs58.com
"I'm telling you right now, this is gonna be the misdemeanor from hell for Merrick Garland, Nancy Pelosi, and Joe Biden.
Joe Biden ordered Merrick Garland to prosecute me from the White House lawn when he got off Marine One.
And we're gonna go on the offense.
We're tired of playing defense, we're gonna go on the offense on this, and stand by.
By the way, you should understand that Nancy Pelosi is taking on Donald Trump and Steve Bannon.
She ought to ask Hillary Clinton how that turned out for them.
We're going on the offense."
annon will stop the 1/6 commission in its tracks with discovery asking for documents from Pelosi and the capital police and every other plotter in the real plan that the fbi had that day. 
1842
Q
!!mG7VJxZNCI
08/11/2018 13:12:31
 ID:
Notice how this list of infractions had real-world consequences and were not requests from some unconstitutional committee on a fake insurrection.
1. Eric Holder held in contempt and refuses to provide subpoenaed Fast & Furious documents

2. Lois Lerner refuses to testify on IRS targeting

3. Ben Rhodes not allowed to testify on Iran Nuclear Deal

4. Treasury officials blocked from testifying on Obamacare subsidies

5. White House refuses to allow political director to testify

6. Justice Kagan's Obamacare conflict on interest

7. Refusal to provide subpoenaed Solyndra documents

8. Refusing to let the White House social secretary testify on party crashers scandal

9. Fighting subpoenas in the New Black Panther Party voter intimidation investigation
Source: thegatewaypundit.com
Are they setting a precedent, yes, this will be used against them, yes. Think about when Mueller investigation, they used lying to congress to get certain individuals, now Durham is doing it to them, think about the subpoenas that are going to be issued later on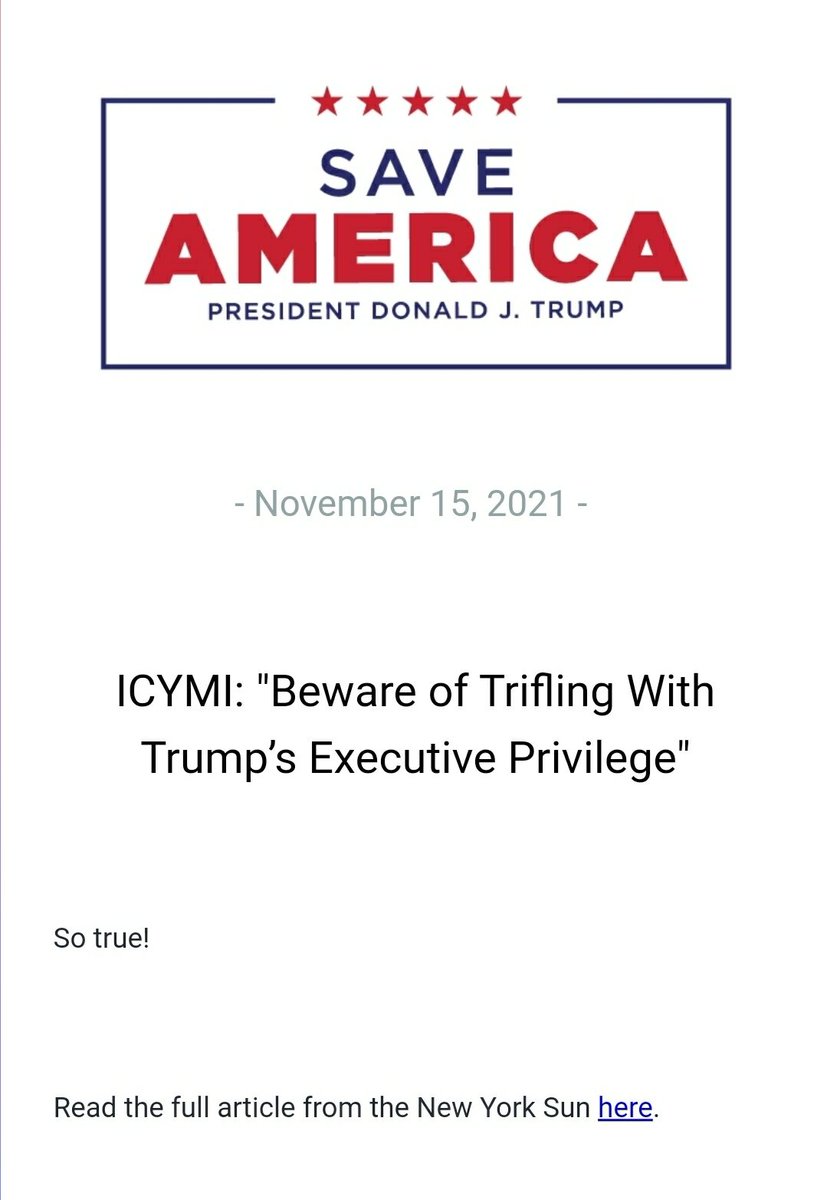 WATCH: Former Wisconsin Lt. Gov. files lawsuit over the 2020 Election 
On Monday, Rebecca Ann Kleefisch, former Wisconsin lieutenant governor announced she's filing a lawsuit against the Wisconsin Elections Commission for violating Wisconsin law during the 2020 Presidential Election.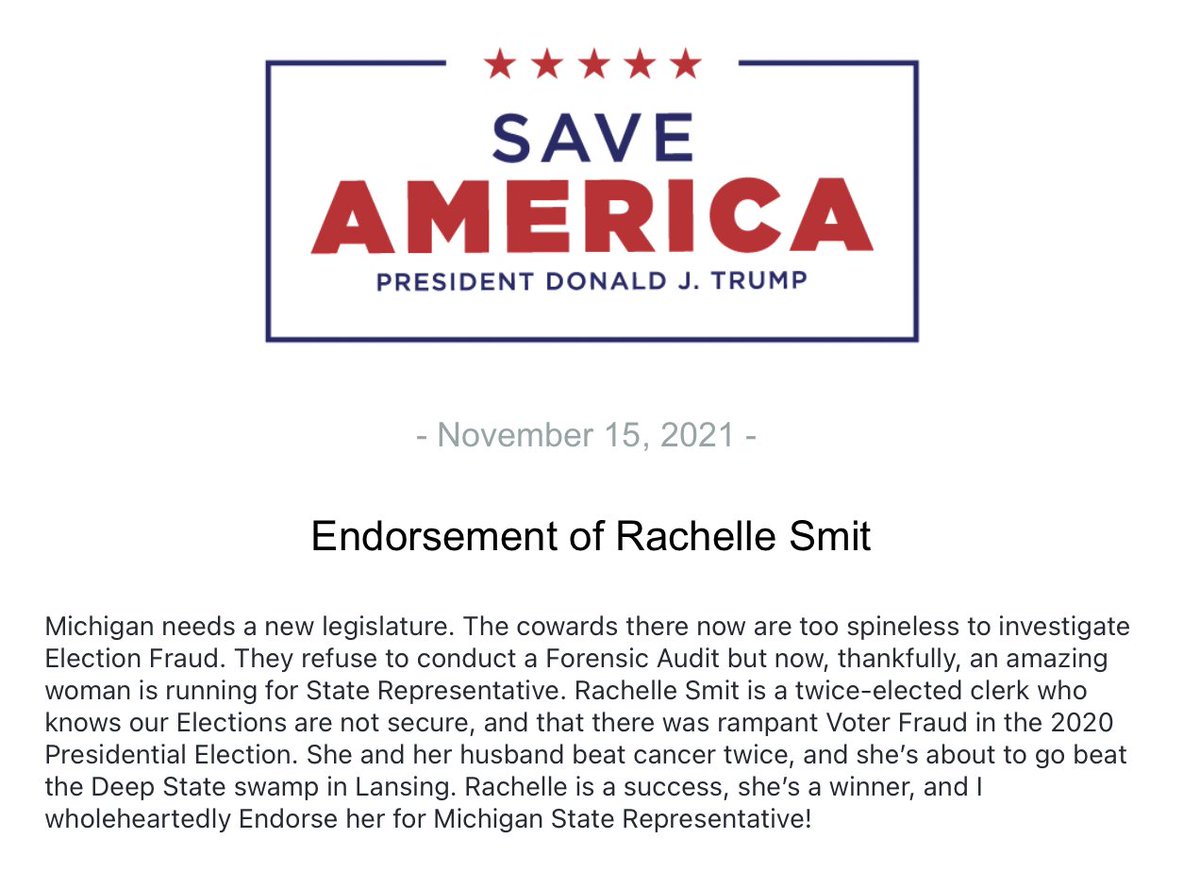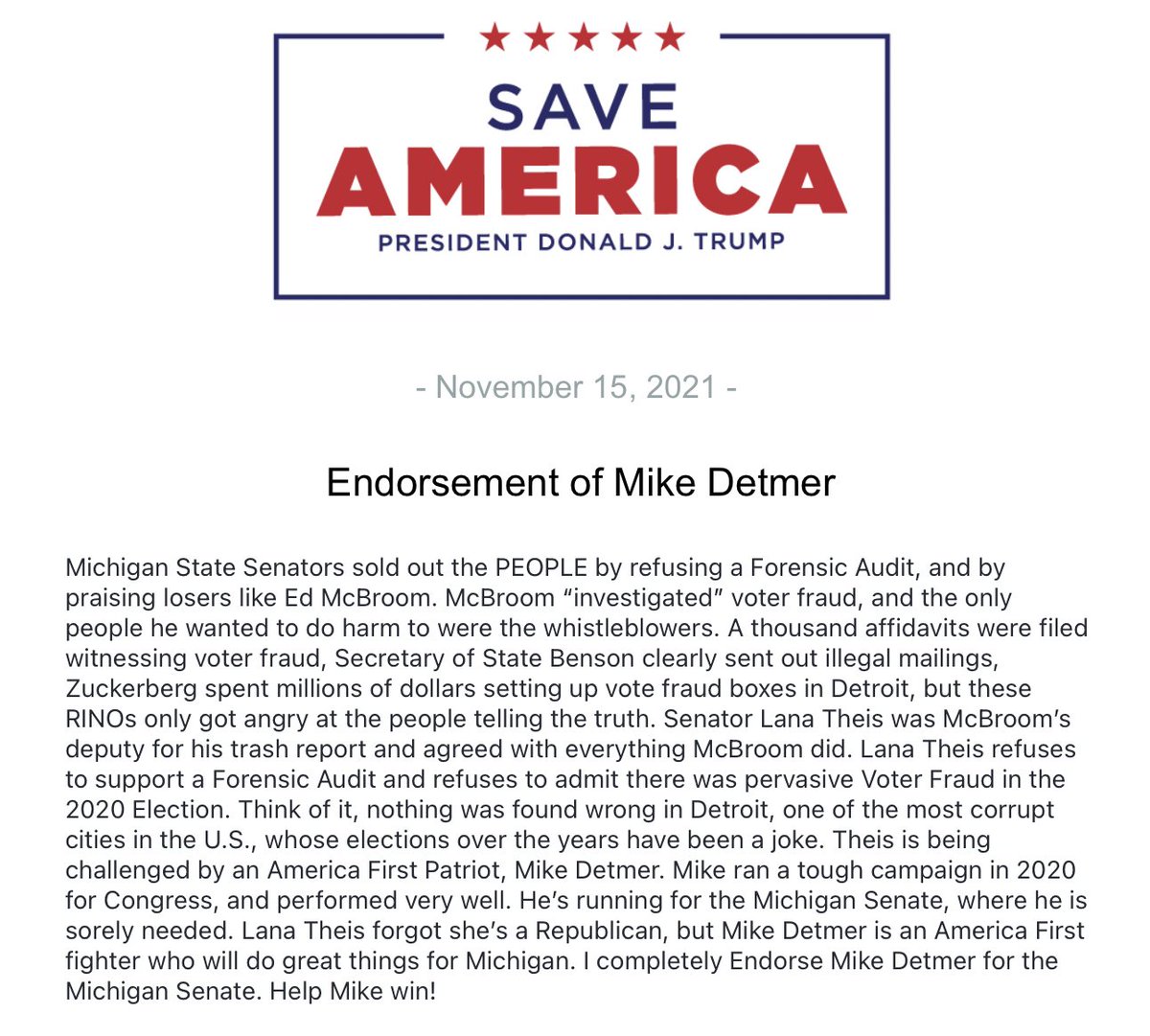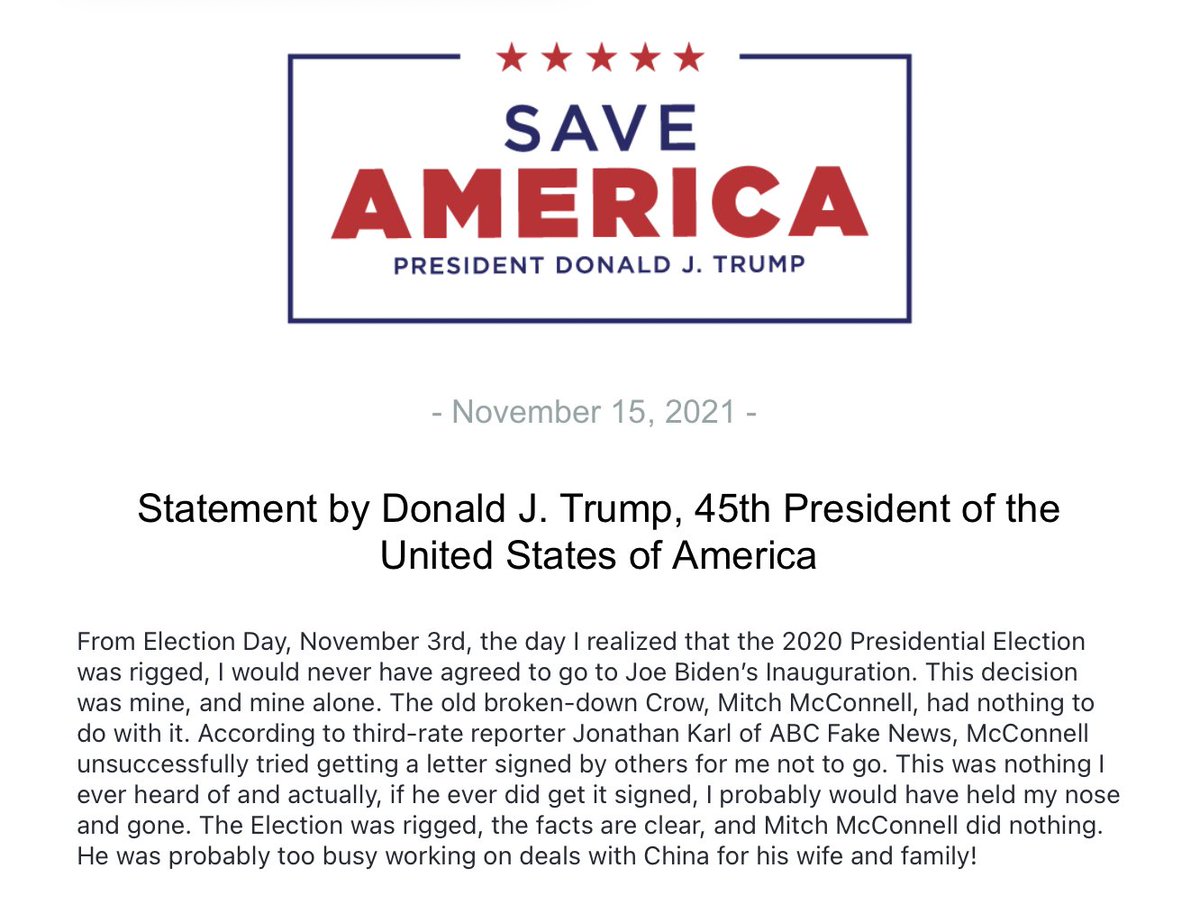 National File has obtained over 800 pages of text messages sent or received by Hunter Biden in 2018 and 2019. The text messages were retrieved from the infamous laptop abandoned by Hunter Biden at a Delaware computer store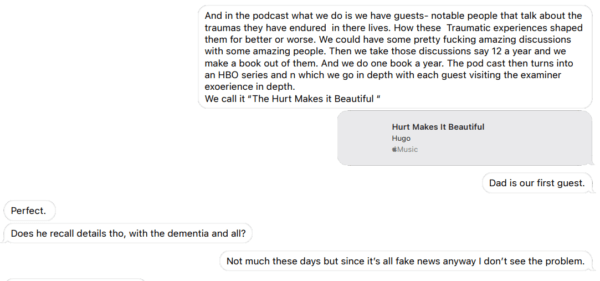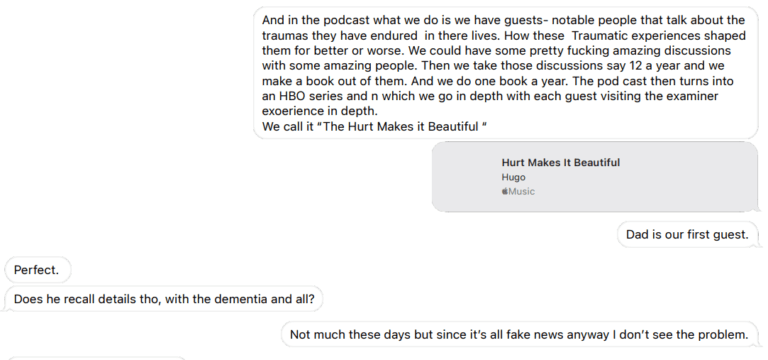 Source: nationalfile.com
  CNN has published  piece on Sunday that shows The Bidens and Kamala Harris don't like each other very much.
The CNN story is much more than a bit of White House gossip, however; it is a veiled threat being made at Joe Biden.
This is about to get good. The chronicle of grievances from the Harris camp range the spectrum: She is "sometimes forgotten," "not being put in positions to lead," and "the administration ought to be using her more." The language is unsparing in its depiction of Kamala's abject frustration.
"Many in the vice president's circle fume that she's not being adequately prepared or positioned, and instead is being sidelined," CNN reports. "The vice president herself has told several confidants she feels constrained in what she's able to do politically. And those around her remain wary of even hinting at future political ambitions, with Biden's team highly attuned to signs of disloyalty, particularly from the vice president."
Source: beckernews.com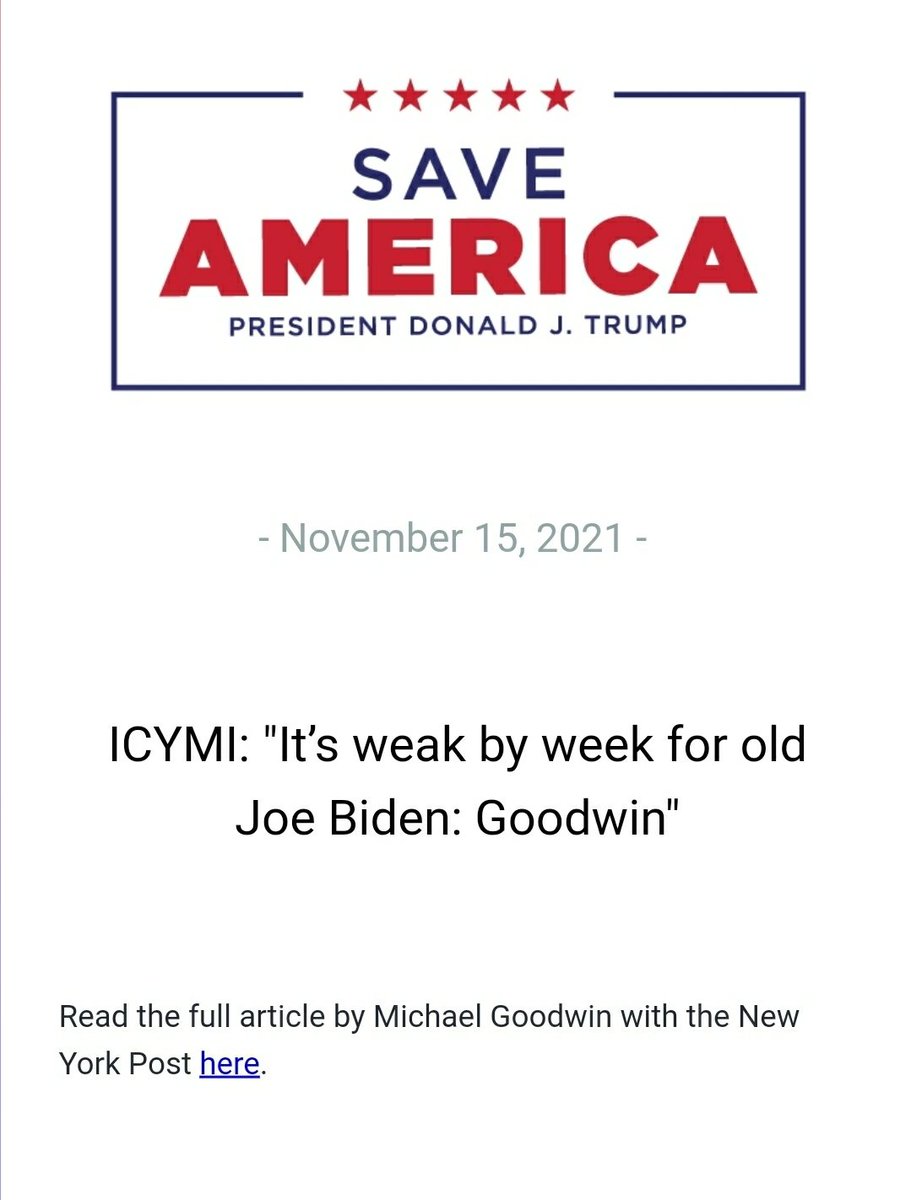 Once again, the common theme was weakness. At home and abroad, he is shrinking the presidency before our eyes. 
 Source: nypost.com
3596
Q
!!mG7VJxZNCI
11/15/2019 13:38:28
 ID: 0a9027
Archive Bread/Post Links: 7354957 / 7355985
Direct Link: 7355985