[DS] Evil Exposed, This Is Not About Politics, It's About Preserving Our Way Of Life – Ep. 2629
Watch The X22 Report On Video
The fake news cannot hide what is happening to the economy, they are trying to spin it as best they can. BBB is not going to help the American people it was designed to destroy America and the cost is not zero according to the CBO and everyone else. The [DS] is now trapped, everything they have done to Trump has now turned on them. The [DS] has now exposed their evil plan to the American people. They have been trying to remove free speech, freedom of press, privacy, the right to not be searched, the right to defend one self, the right to carry arms, basically the constitution. All of this has failed because the people see it all, they see the evil plan. This is not about R v D, or race, politics, this is about preserving our way of life, and protecting the generations that follow. The people are learning how to fight for freedom again, the [DS] is panicking over the public that is now thinking for themselves.
---
Economy
Tucked away on page 1,647 of the Build Back Better Act, the Democrats' social spending package, is a provision that would repeal the Social Security number requirement to obtain child tax credits. This change would expand child tax credits to parents of illegal immigrants who don't have Social Security numbers.

Steven Camarota, a Center for Immigration Studies researcher, estimated that eliminating the requirement could result in up to $2.3 billion in additional child tax credit payouts to illegal immigrants.
Biden's plan to date appears to be:
Steal the 2020 Election and destroy elections going forward
Destroy the economy by destroying industries like those in the energy sector
Increase inflation and destroy the Middle Class and make them poor
Destroy the military and surrender to terrorists who can't find their location on a globe
Destroy the family and pay for abortions internationally as well
Destroy individual rights and freedom
Stolen elections have consequences. 
Source: thegatewaypundit.com
The Build Back Better Act would cost $4.91 trillion, not $1.75 trillion as Democrats have claimed, according to a study released
The Committee for a Responsible Federal Budget released their analysis of the Democrats' reconciliation infrastructure bill, the Build Back Better Act.
Democrats initially scaled down the cost of the legislation from $3.5 to $1.75 to placate the concerns of moderate Democrats such as Sen. Joe Manchin (D-WV).
However, it would appear that the Democrats' marquee legislation uses policy sunsets and expirations to mask the official cost of the legislation.
The Committee explained:
The Build Back Better Act relies on a number of arbitrary sunsets and expirations to lower the official cost of the bill. These include extending the American Rescue Plan's Child Tax Credit (CTC) increase and Earned Income Tax Credit (EITC) expansion for a year, setting universal pre-K and child care subsidies to expire after six years, making the Affordable Care Act (ACA) expansions available through 2025, delaying the requirement that businesses amortize research and experimentation (R&E) costs until 2026, and setting several other provisions – from targeted tax credits to school lunch programs – to expire prematurely.
Source: breitbart.com
"The WH has begun bracing lawmakers for a disappointing estimate from the CBO, which is likely to find that the cost of the BBB will not be fully paid for with new tax revenue over the coming decade." @arappeport https://t.co/JoDEx6DZ8g

— Trip Gabriel (@tripgabriel) November 15, 2021
---
Political/Rights
California Rep. Jackie Speier, survivor of Jonestown massacre, to retire from Congress 
California Rep. Jackie Speier said  she would not run for reelection next year, the latest House Democrat to retire in the face of what could be a difficult election cycle for the party.
Source: latimes.com
After much consideration and prayer with my family, I feel that my fiscally conservative, pro-business, and pro-life values are no longer in-step with the Democrat Party of today, and I am proudly running as a Republican to represent House District 31. pic.twitter.com/CRKOhVnSG4

— Rep. Ryan Guillen (@RyanGuillen) November 15, 2021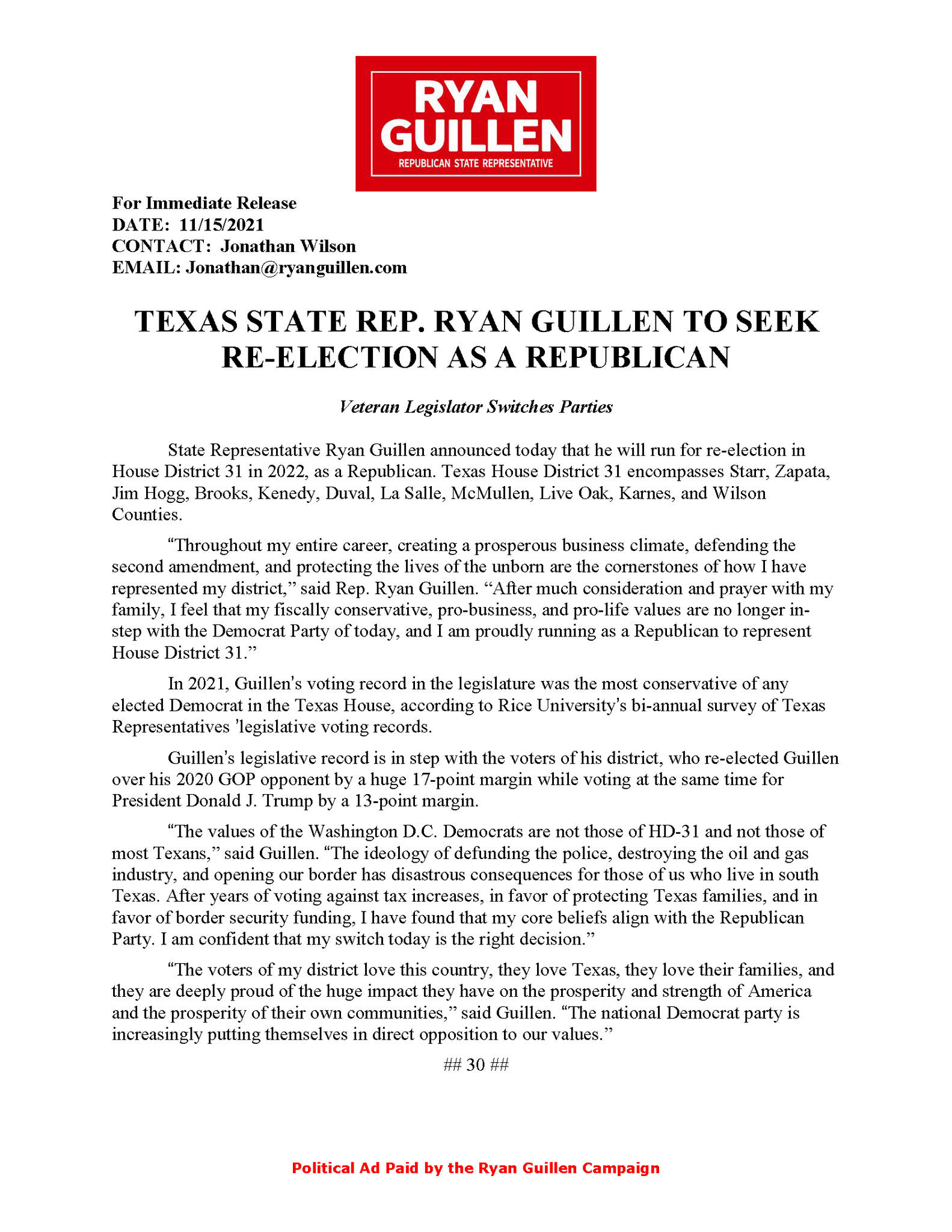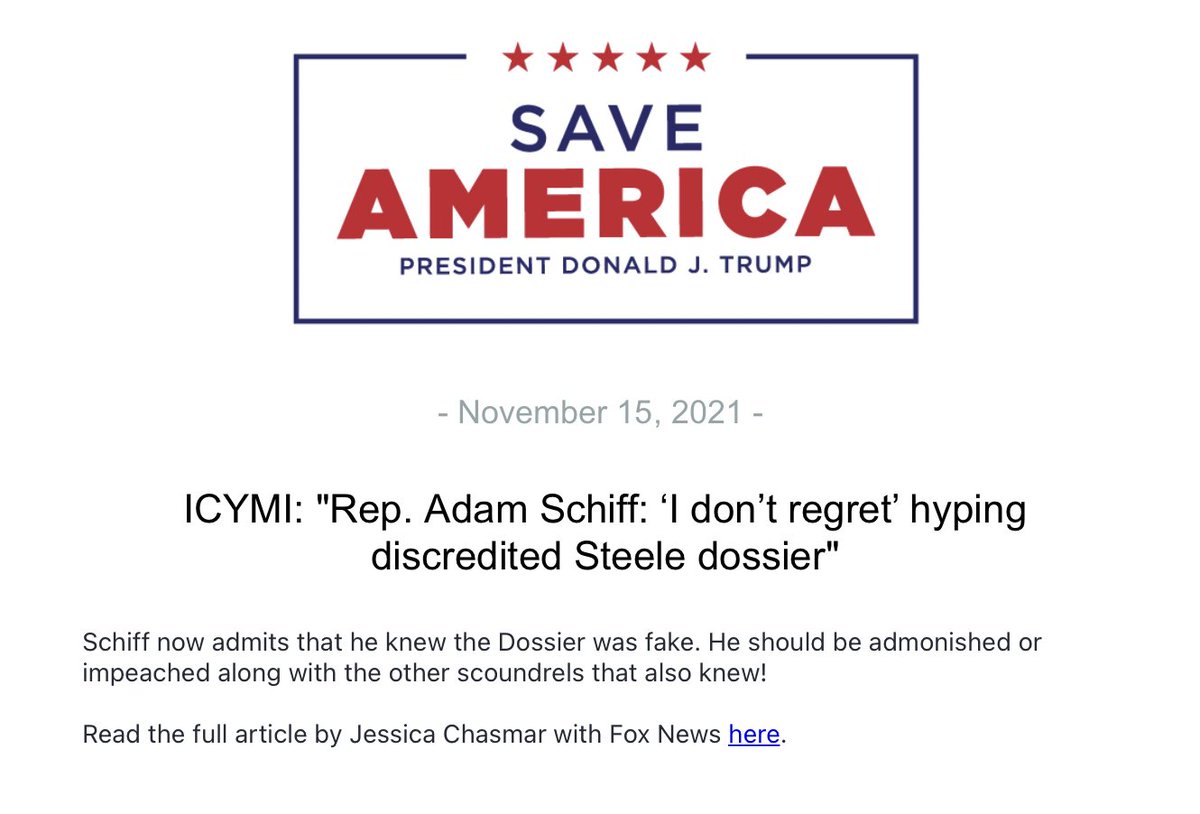 🚨NEW ILLEGAL IMMIGRATION NUMBERS ARE OUT FOR OCTOBER🚨

Feb: 101,099
March: 173,277
April: 178,795
May: 180,597
June: 189,034
July: 213,593
August: 209,840
September: 192,001
October: 164,303 (worst Oct. ever)

Since Biden took office, over 1.6 MILLION illegals apprehended.

— Steve Guest (@SteveGuest) November 16, 2021
A House Republican, tipped off by a San Diego whistleblower, has seen documents from nonprofits in California which outline secret operations to reposition illegal border crossing migrants into the United States.
The nonprofits are providing illegals with documents and means to navigate their migration into the United States, Rep. Lance Gooden, R-
Abandoned hotels in San Diego were being used as migrant shelters, including The Four Points by Sheraton, and a Ramada Inn, Gooden told Monday's "Fox & Friends."
"I managed to get in the gates, I demanded entry once and was refused," Gooden said. "I talked a guard into letting me in on another occasion, and when I was in there, I saw buses pulling up, probably about 100 migrants over an hour got off of these buses."
The migrants were "welcomed by people with open arms" before being given COVID-19 tests and packets with instructions on how to assimilate into the U.S., according to Gooden after reviewing a packet he received from the whistleblower.
"This packet is what I received from the whistleblower a few weeks ago,"  "And these packets detail how to go to the airport, how to get past TSA without any identification, how to enroll your children in schools, and assimilate in whatever community you desire to go in."
Source: newsmax.com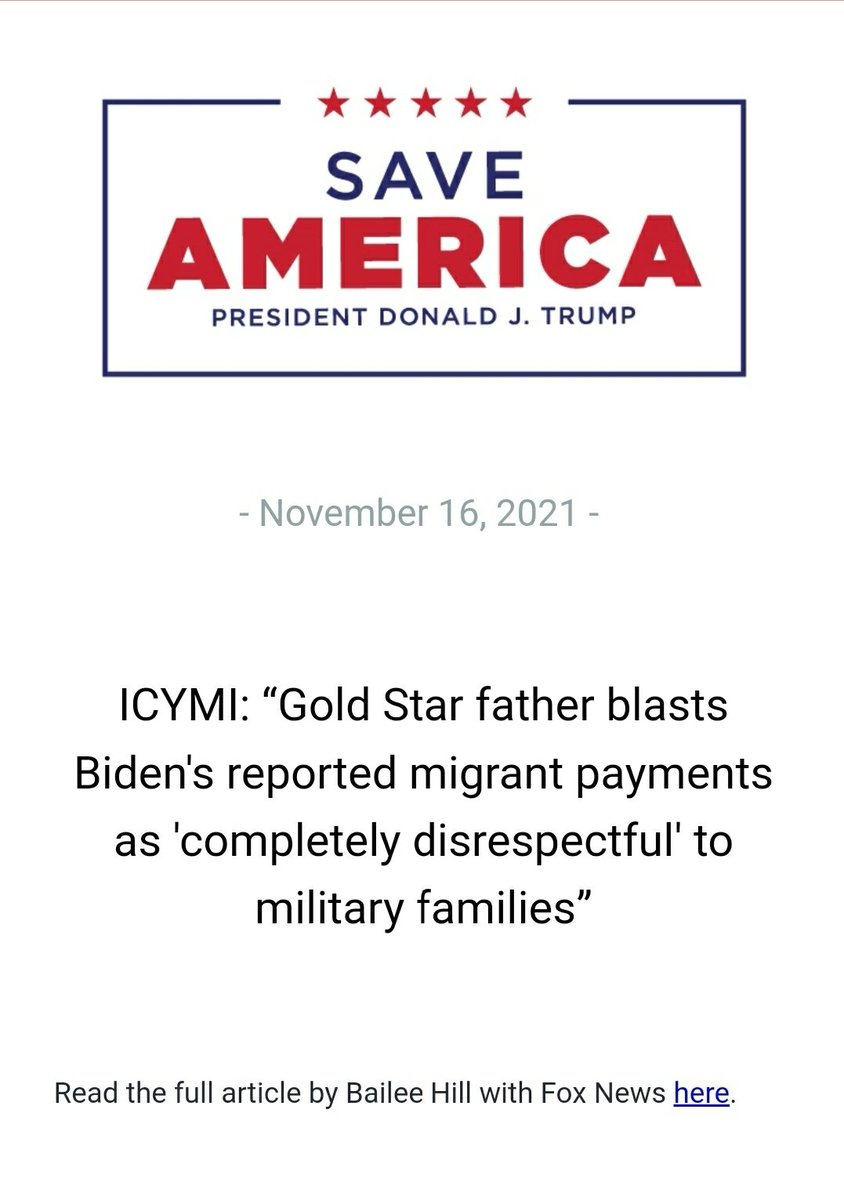 ---
Geopolitical/Police State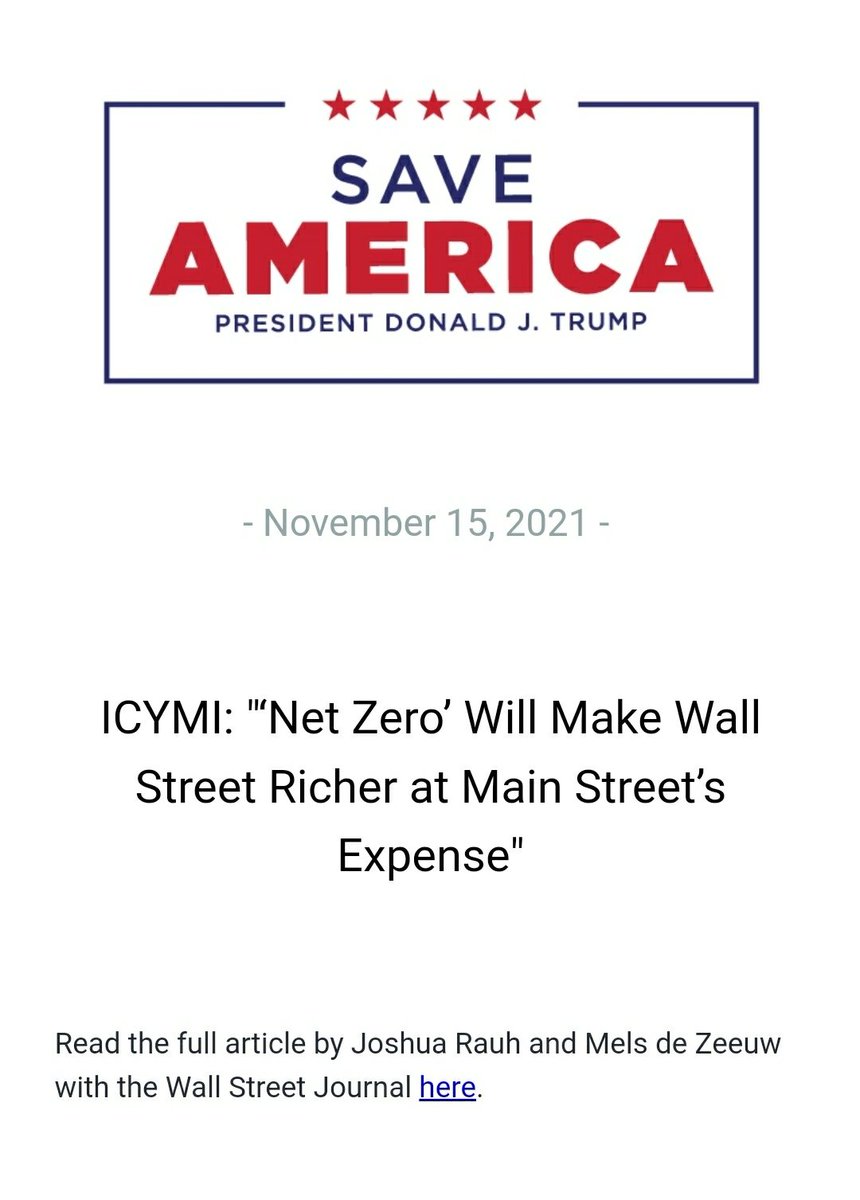 ---
War
After lying about the number of Americans left in Afghanistan for weeks, now we know a number of military families were left in Afghanistan as well.
source: thegatewaypundit.com
---
False Flags
Austrian Police Randomly Check the Vaccination Status of Shoppers After Lockdown of Unvaccinated pic.twitter.com/sqKSQu7F9u

— 🇨🇦1799🇨🇦🇺🇸🚓❤️ (@wa_kin_gup) November 16, 2021
Fauci says that there is a "misplaced perception about people's individual right to make a decision that supersedes the societal safety." pic.twitter.com/UC9j8mmelr

— The First (@TheFirstonTV) November 15, 2021
All three vaccines are 100 per cent effective against death and hospitalisation, Fauci says https://t.co/9DVUex7m1T

— The Independent (@Independent) February 28, 2021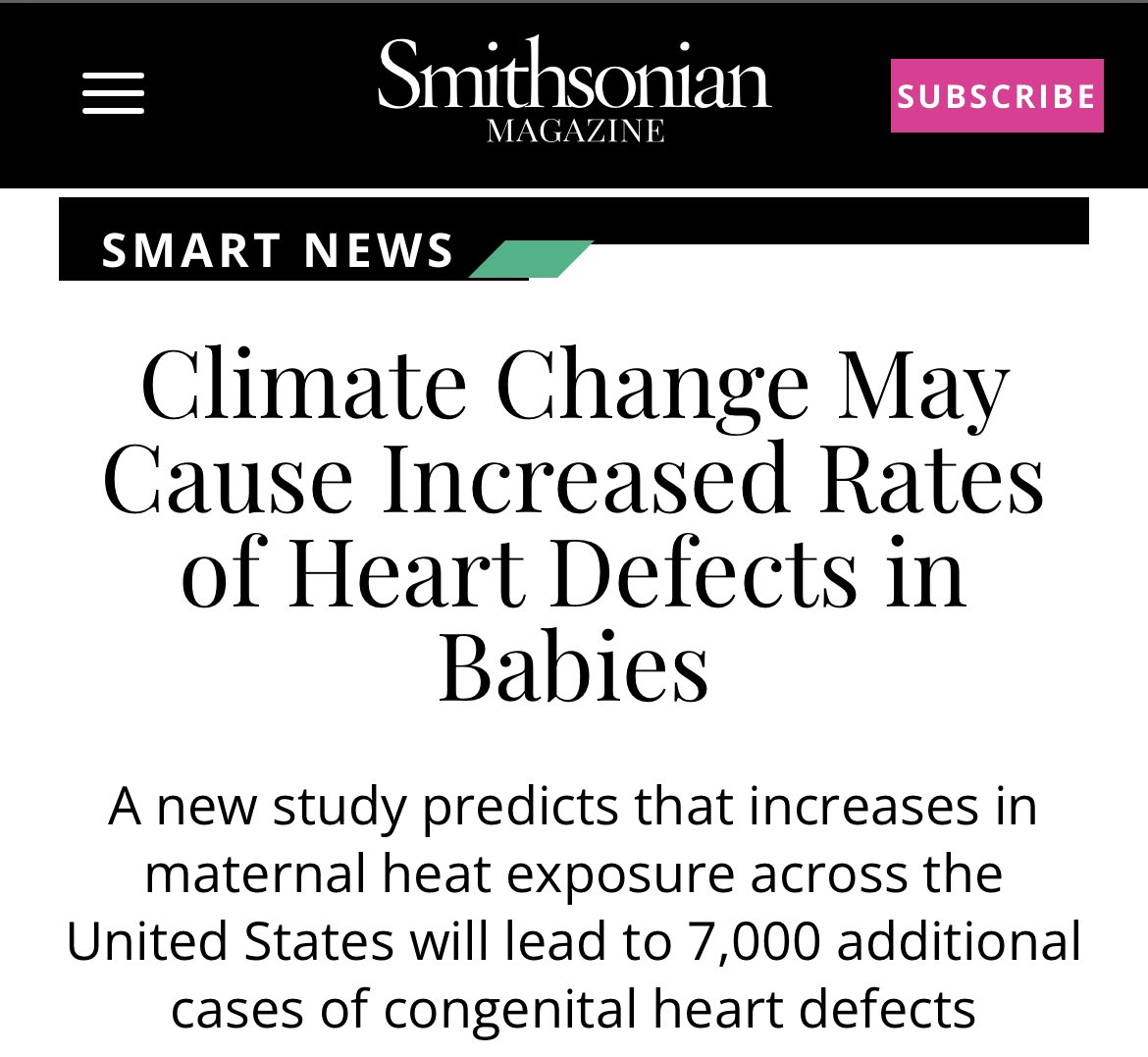 The Centers for Disease Control (CDC) is sending a team of investigators to the University of Michigan to look into an influx of flu cases on campus.
In the last month a total of 528 cases of the flu have been diagnosed at the University Health Service, UMich said in a press release.
Of the cases, 77% were among those who did not get the useless flu shot.
 
The CDC is going to send a cavalry of investigators to the Ann Arbor campus to harass students for not taking a flu shot.
School officials are now calling on the entire community to get vaccinated against influenza.
Source: thegatewaypundit.com
If the vaccines decrease your immunity wouldn't it make sense that students and those who continue to get the jab will be susceptible to more illinesses.
Strange how Big Pharma are ready with the flu/covid booster combo pack
Lawsuits have been filed in 12 different circuit courts challenging Biden's vaccine mandate.
The 6th Circuit Court will handle a joint review of the cases.
(Brett Kavanaugh oversees the Sixth Circuit court.)
Parents criticizing the practice of critical race theory will face the wrath of 1,000 "locked and loaded" soldiers, cautions a leftwing, self-described "revolutionary" in Texas.
In a live-streamed Fort Worth Independent School District Board Meeting last week, Malik Austin threatened local parents who oppose the anti-white curricula being taught to their children and declared he is willing to "fight" for the bigoted teaching method.
Source: thegatewaypundit.com
The Scottsdale Unified School District in Arizona was scrambling after a group of moms discovered that Board President Jann-Michael Greenburg was keeping secret surveillance files, a dossier of sorts, on parents and students the school board head viewed as a risk to the interests of the district.
Parents gathered today to demand the removal of the Governing Board President Jann-Michael Greenburg, and the destruction of the Google Drive files filled with personal information, documents, and photos of about 47 people, including children.
Creepy Mr. Greenburg was removed, but not fired.
The board voted 4-1 Monday evening to elect board member Patty Beckman to replace Greenburg as the president for the remainder of his term. Board members Zach Lindsay and Libby Hart-Wells called for Greenburg's resignation, but Greenburg did not resign. Greenburg is still a member of the board, although stripped of the title of president. (read more)
source: theconservativetreehouse.com
A principal wagged his finger at his community about racism, so parents ousted him. This is how things should work everywhere: soapboxing about racism and diversity should cost you your job

It's also notable that parents, not politicians, did this
https://t.co/10rhozSHJW pic.twitter.com/HXVaVO1PHe

— Pedro L. Gonzalez (@emeriticus) November 16, 2021
---
Q
Less than three weeks after Alec Baldwin shot two people with a gun an assistant told him was unloaded, Kenosha ADA says same thing then w/o clearing it, breaks every single rule of firearm safety by pointing it at the jury while pulling the trigger for dramatic effect. 🤦‍♂️ #2A pic.twitter.com/7bJb4pbyfF

— Sam Rogers (@RealSamRogers) November 15, 2021
The prosecutor is just reciting the new left-wing dogma: left-wing violence is always allowed, while self-defense against left-wing violence is not.

Under the current regime, you don't have rights so much as you have a duty to be a victim of left-wing mob violence. https://t.co/vDYi9ioTAt

— Sean Davis (@seanmdav) November 15, 2021
They want to eliminate police and the means of self-defense so they can rule over you with violence that you'll be unable to stop.
In fact, my presumption is that anyone tweeting that American cities burned last summer is either working for the Russians or a dumbass dupe of them.

— Thomas E. Ricks (@tomricks1) November 15, 2021
Responded
My perception is anyone denying it is doing it on purpose or they're just a straight up idiot living in an alternate reality.

There's hundreds of pictures still on Google. They even have charts to show where the protest was and charts that shows some of the violence. pic.twitter.com/lDSowmWPRm

— The Dirty Truth (Josh) (@AKA_RealDirty) November 15, 2021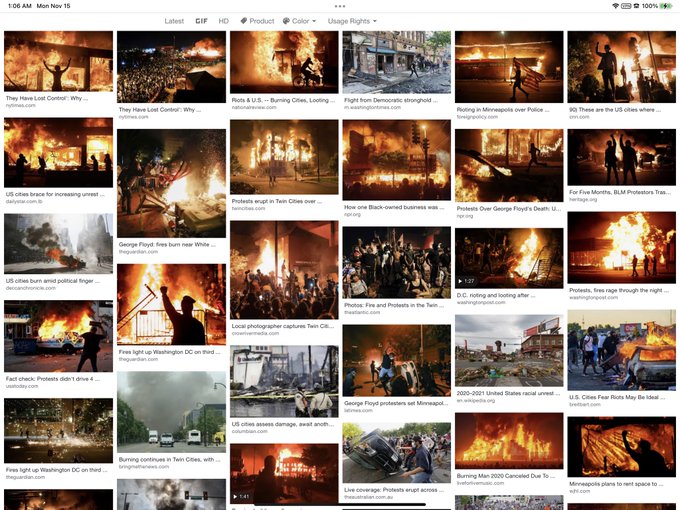 4545
Q
!!Hs1Jq13jV6
06/30/2020 00:19:14
 ID: cee948
Archive Bread/Post Links: 9795086 / 9795578
Direct Link: 9795578
The Wisconsin Election Commission admitted it told election officials to break the law before and after the 2020 election

"I have had discomfort…the day I had first suggested this that we will be essentially telling the clerks to break the law." pic.twitter.com/9FVZtKXQqS

— Liz Harrington (@realLizUSA) November 16, 2021
Wisconsin Election Commission literally told the state to BREAK ELECTION LAWS

"The other thing we did was told municipalities they didn't have to follow the state law when they were going to propose closing a polling place…

"We need to go back to following the law but…" pic.twitter.com/5SKHPHwlff

— Liz Harrington (@realLizUSA) November 16, 2021
Wisconsin Election Commission knew they were breaking the law, but did it anyway

WEC admitted Special Voting Deputies have to visit nursing homes & be witnessed by Dem & GOP observers, & "the law prevents absentee ballots from being mailed" to nursing homes without SVD visits pic.twitter.com/LxryuIBSsy

— Liz Harrington (@realLizUSA) November 16, 2021
A Wisconsin Senate Committee has subpoenaed absentee and voting machine records from the City of Madison, Wisconsin.  The immediate response from Madison's mayor is to not provide the items requested.
According to Channel 3000:
A Wisconsin Senate committee has issued a subpoena for Madison election records as part of an ongoing investigation into the 2020 election.

State Republicans announced plans for their own investigation in late October after the non-partisan Legislative Audit Bureau shared a report outlining inconsistent administration of election law based on surveys of ballots from around the state. The LAB's report did not identify any cases of widespread fraud.

 
The mayor of Madison immediately denied the request.  She shared that the Senate can have copies of the records requested but not the original ballots.  Of course, we've seen this stalling technique from other localities as well.  The problem with copies is that if they are not made at a certain level of precision, they are no good for forensic analysis.
 
Source: thegatewaypundit.com