Infiltrators Are Being Exposed, Transparency Is The Only Way Forward, Stage Is Set – Ep. 3208
Podcast: Download (Duration: 1:24:22 — 36.2MB)
Watch The X22 Report On Video
Everyday the passes the great reset and the green new deal are exposed. The [CB]/[WEF] will now need to move quickly to implement their system. This will fail because the playbook is known. Dutch PM sends out a warning that the digital id is coming, a population that is awake can counter this. The [DS] is being forced down the election path, they will have no choice but to postpone the election or let Trump win, they will not have the ability to cheat. The infilitrators are being exposed and Obama and the swamp are now separating themselves from anyone that supports Israel. The people will have a choice at the end, do we take back the country or do we allow the [DS] to control us. The people will do the right thing.
---
Economy
"Electric cars combust differently than their gas-powered counterparts. Firefighters and researchers said EV fires last longer, are harder to put out and have a tendency to reignite.

First responders in Franklin, Tenn., faced their first burning EV in September, a Nissan Leaf…

— Tom Fitton (@TomFitton) November 9, 2023
that ignited while charging outside the car maker's North America headquarters. They spent hours pouring 45,000 gallons of water on the car, compared with the 500 to 1,000 gallons that fires involving gasoline-powered vehicles usually need, Fire Marshal Andy King said. 'I think if we were faced with a similar scenario next time, we might need to let it burn,' he said."
Total Revenues by Source for The U.S. 1985-2022

Total Revenue was $4.9 trillion in 2022.
Individual income taxes were $2.6 trillion.

We are now paying $1 trillion per year in interest on the national debt. About 20% of total revenue.

Within 12 months it will be $1.3 trillion… pic.twitter.com/aqgvhmWF92

— Wall Street Silver (@WallStreetSilv) November 9, 2023
annually in interest payments on the national debt … about 1/2 of all individual income taxes. This is getting crazy. If we have a recession and tax revenue drops, the numbers get even worse.
Rob Roos, a Dutch MEP who gained notoriety for exposing Pfizer, is sounding the alarms about the European Parliament and Member States forging an agreement to force all citizens to use digital identity verification.

"Breaking: Very bad news," Roos posted on X. "The European Parliament and Member States just reached an agreement on introducing the Digital Identity, 

#eID

."

"Directly afterwards, 

#EU

 Commissioner Breton said: 'Now that we have a Digital Identity Wallet, we have to put something in it…', suggesting a connection between 

#CBDC

 and eID," Roos added, referring to Central Bank Digital Currency (CBDC).

"They ignored all the privacy experts and security specialists," he continued. "

They're pushing it all through. I am not optimistic. But it is not too late yet. Parliament still has to vote about this. Let your MEP know that you oppose the Digital Identity and that you want your MEP to vote against it!"

The Council of the European Union made the announcement in a press release.
She did not bother to clarify how digital identification has anything to do with "democratic rights and values." She did, however, expand on how the digital identification will be used to control citizens and privacy issues.
Source: beckernews.com
---
Political/Rights
Accountability is here. pic.twitter.com/3zPE8LLiC6

— House Republicans (@HouseGOP) November 9, 2023
1602675767766.jpg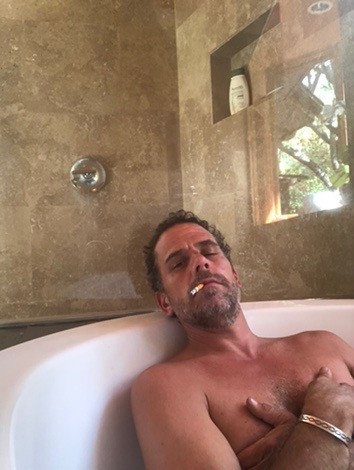 1602682130338.jpg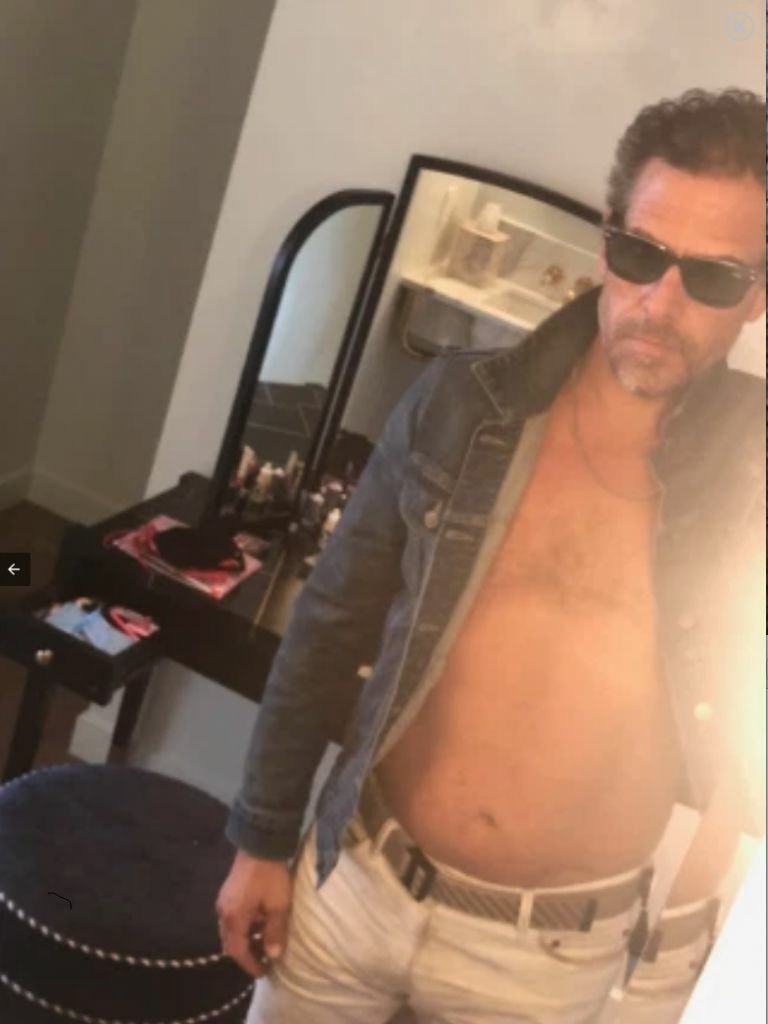 1602680487674.jpg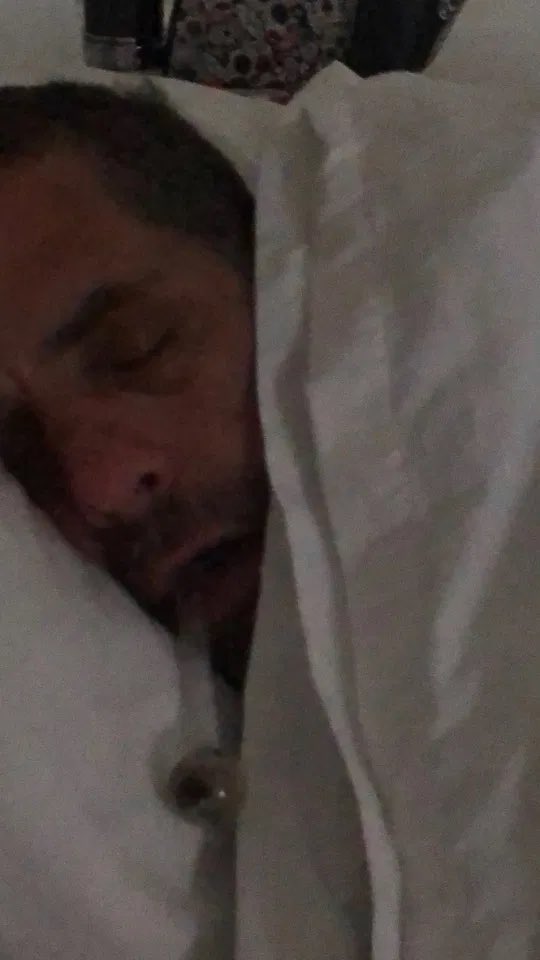 https://twitter.com/RudyGiuliani/status/1316368409236516872
FBI possession since late 2019?
No FBI interview(s) _J/H Biden due to optics re: attack political opponent?
Lesson of the Day: If you run for POTUS all your past crimes magically disappear?
Sometimes it takes transparency to force action.
"Let's see what happens."
In this case, does having early stage dementia help you re: previous deniability?
[harmful politically]
DRAIN THE SWAMP.
Q
The Justice Department on   announced arrests in a high-end brothel network used by elected officials, military officers, doctors and more.
"Three individuals have been arrested in connection with operating sophisticated high-end brothels in greater Boston and eastern Virginia. Commercial sex buyers allegedly included elected officials, high tech and pharmaceutical executives, doctors, military officers, government contractors that possess security clearances, professors, attorneys, scientists and accountants, among others," the US Attorney's Office of the District of Massachusetts said.
According to the DOJ, the following defendants have been charged with conspiracy to coerce and entice to travel to engage in illegal sexual activity:
Han Lee, a/k/a "Hana," 41, of Cambridge, Mass.;
James Lee, 68, of Torrance, Calif.; and
Junmyung Lee, 30, of Dedham, Mass.
According to the charging documents, the defendants operated an interstate prostitution network with multiple brothels from July 2020 to present in Cambridge and Watertown, Massachusetts, as well as in Fairfax and Tysons, Virginia.

 The US Attorney's Office did not disclose the client list.

"This case goes back to the summer of 2022 when investigators identified several buyers through surveillance phone records and interviews," Acting US Attorney for Massachusetts, Joshua Levy said. "The buyers who made up this ring hail from an array of professions."
He added: "They are doctors, they are lawyers, they are accountants, they are elected officials, they are executives of high tech companies and pharmaceutical companies, they are military officers, government contractors, professors, scientists. They are the men who fuel this commercial sex ring."
source: thegatewaypundit.com 
---
Geopolitical/Police State
Quick run down:

+ The gov DID mandate a kill switch on all new vehicles
+ @RepThomasMassie tried to stop it
+ Almost 20 Rs joined Ds to stop him
+ @USATODAY "fact" checkers tried to say none of this real & get owned, by me, here

Read more:https://t.co/cYAxOFPoBN

— Hannah Cox (@HannahDCox) November 8, 2023
Republicans like @Rep_SteveWomack believe the FBI should be rewarded with a new $300M headquarters larger than the Pentagon because the building is "crumbling."

Guess what? Our country is crumbling when a weaponized security state targets the civil liberties of American citizens… pic.twitter.com/MbQaYxsE9e

— Rep. Matt Gaetz (@RepMattGaetz) November 8, 2023
 because of their politics. Those in the J. Edgar Hoover Building should sit in that rat-infested building until they get their act straight.
70 House Republicans voted   to reward Chris Wray's FBI with a new $300 million headquarters larger than the Pentagon.
This comes after years of FBI SWAT Team raids on over 1,000 Trump supporters who attended the Jan. 6, 2021 protests at the US Capitol.
At least 80% of these FBI investigations, stalking, plotting, and arrests were for non-violent crimes like standing outside the US Capitol that day.
The FBI has also targeted Catholics, Christians, parents at school board meetings, journalists, and President Trump.
It's so bad there is even a movie about the FBI abuse – POLICE STATE.
Here is a list of the 70 House Republicans who voted to reward the FBI for targeting their voters.
Source: thegatewaypundit.com
Seven Nashville police officers have been placed on administrative leave following the leak of the 'manifesto' of school shooter Audrey Hale, who fatally shot three nine-year-olds and three teachers before being shot dead by police.
The manifesto, which was shrouded in secrecy since the shooting, revealed Hale's plan to target 'little crackers' and 'white privileged' individuals, which sparked a heated debate over whether it should be made public.
The local authorities and FBI refused to release the manifesto to the public following the mass shooting by Hale in March.
It can be recalled that Nashville Police told FOX News in late April that they would finally release the manifesto of the trans shooter that they recovered from her car following the attack on March 27, 2023.
  Source: thegatewaypundit.com
In November 2021, Congress adopted, and President Joe Biden signed, the so-called $1.2 trillion Infrastructure Investment and Jobs Act. The legislation, which did not do much to improve infrastructure, contained a provision requiring the Federal Communications Commission (FCC) to adopt rules by November 15, 2025, to "prevent" and identify necessary steps to "eliminate" digital discrimination.
As part of the rulemaking process, FCC Chair Jessica Rosenworcel created the Task Force to Prevent Digital Discrimination.
Carr, one of the Republican-nominated commissioners at the FCC, said he has grave concerns for the digital discrimination rule, contending it would give the agency wide regulatory authority over the internet:
For the first time ever, those rules would give the federal government a roving mandate to micromanage nearly every aspect of how the Internet functions — from how ISPs allocate capital and where they build, to the services that consumers can purchase; from the profits that ISPs can realize and how they market and advertise services, to the discounts and promotions that consumers can receive. Talk about central planning.
The FCC Commissioner said the rule would also give the FCC the right to regulate prices:
President Biden's plan includes price controls. Last month, at the eleventh hour, the FCC slightly softened its proposal to use its Title II proceeding to regulate broadband rates. Now we know why. The Section 60506 order that the FCC will vote on next week expressly states that the FCC can use it to regulate broadband pricing and even an ISP's profitability. Title II is no longer necessary to achieve that end. But the Section 60506 rules do more than that. The FCC arrogates to itself the power to review and determine the lawfulness of promotional pricing and discounts. It even puts the use of credit checks squarely in the cross hairs. Of course, Congress did not give the FCC the power to do any of this — the agency just creates it out of whole cloth.
"In fact, the FCC cites a few such actions in its draft order that were raised in the record — including eliminating government-imposed barriers and regulatory red tape that have been slowing down broadband builds," Carr concluded in his statement. "But instead of going that route, the FCC opts for this ideological approach instead."
Source: thegatewaypundit.com
---
War
Secretary of State Antony Blinken warned that the United States and South Korea are concerned about alleged military cooperation between North Korea and Russia.
Blinken met with South Korean President Yoon Suk Yeol and Foreign Minister Park Jin during his trip to South Korea this week, where the leaders discussed the threat of North Korea — officially called the Democratic People's Republic of Korea (DPRK) — and its alleged cooperation with Russia to provide the country with military equipment to aid in its invasion of Ukraine.
The secretary of State said the two countries share "profound concerns" about the "growing and dangerous military cooperation."
"With regard to DPRK-Russia cooperation, this is a matter of deep concern for both of us as well as for other countries around the world, and we're seeing a two-way street," Blinken told reporters in Seoul during his visit.
Source: thehill.com
Multiple, coordinated disruptions of an official proceeding.

The double standards keep accumulating. Where are the criminal referrals on this obstructive behavior? pic.twitter.com/0eC3u3qIMq

— Julie Kelly 🇺🇸 (@julie_kelly2) November 8, 2023
I didn't make the rules. I just report on them.

315 J6ers and Trump charged with 1512(c)(2)

Clearly applies to the regular disruption of Congressional proceedings by Hamasurrectionists pic.twitter.com/onXzdvJwJG

— Julie Kelly 🇺🇸 (@julie_kelly2) November 8, 2023
The guy who killed an old Jewish man earlier this week has been identified as Professor Loay Alnaji at Moorpark College pic.twitter.com/KPvinv8daa

— End Wokeness (@EndWokeness) November 9, 2023
Gazan freelance journalist Hassan Eslaiah with Hamas terrorists as they attack an Israeli tank, with no press vest and helmet – whom both AP & CNN used on Oct. 7
The AP, CNN, Reuters, and The New York Times used footage and photos from reporters embedded with Hamas terrorists during their slaughter of hundreds of Jews.
These Western media outlets then posted the photos in their coverage of this horrendous surprise attack on Israel.
AP reporter Hassan Eslaiah took photos and video while traveling with Hamas killers during the massacre. Hassan also provided photos to CNN.
Yousef Masoud provided photos to The New York Times. Hassan Eslaiah was seen with Hamas leader Yahya, Sinwar following the slaughter of Jews.
The Wall Street Journal also published a photo by Hassan Eslaiah.
Hassan was embedded with Hamas when they massacred Jews at the kibbutz of Kfar Azza. He was there during the slaughter and with them when they left.
Via HonestReporting.com.
They brought their own camera from Gaza to record the massacre.
Source: thegatewaypundit.com
🚨 Breaking: AP, CNN, NY Times, and Reuters had journalists embedded with Hamas terrorists on October 7th massacre pic.twitter.com/B1B1N2EzXg

— Dr. Eli David (@DrEliDavid) November 8, 2023
.@CNN photographer in Gaza holding a grenade as he joins Hamas terrorists on October 7th massacre.

Source: His own Facebook page. pic.twitter.com/n78GtV0sqx

— Dr. Eli David (@DrEliDavid) November 9, 2023
According to U.S. Central Command, the facility was used by the IRGC Quds Force and "affiliated groups." Two F-15E Strike Eagle fighter-bombers were used in the attack.
Following a series of attacks against U.S. persons in Iraq and Syria, U.S. Central Command (USCENTCOM) forces conducted an air strike against a facility in Syria used by Iran's Islamic Revolutionary Guard Corps (IRGC) and affiliated groups. We will take all necessary measures to… pic.twitter.com/KoLGWbnaxo

— U.S. Central Command (@CENTCOM) November 8, 2023
The facility was described as a "weapons storage facility" by Secretary of Defense Lloyd Austin, who ended his statement on the strike by saying "

The United States is fully prepared to take further necessary measures to protect our people and our facilities. We urge against any escalation."

Red line, The [DS] projects what they actually want to happen, they want are response. Trump recently told a story how Iran responded but the missiles never hit the base and did not kill anyone, I wonder if it is going to be different this time around. 
Source: redstate.com
A revolt is brewing within the Biden administration over how the White House is handling the Israel-Gaza war, as the civilian death toll and mass Palestinian displacement soars, and as Biden's top officials continue to say "no conditions" have been placed on how Israel uses US-supplied weapons. Pressure from the press pool is also piling on, with near daily spats and antagonistic back-and-forth exchanges on display in the State Department and White House briefing rooms.
This week there have emerged reports of scathing 'dissent memos' criticizing White House Israel policy being circulated, collecting many hundreds of signatures chiefly from among State Department and USAID staff. A primary theme of the pushback and pressure is that President Biden must change course on the Gaza crisis.
The memo has two key requests: that the U.S. support a ceasefire, and that it balance its private and public messaging toward Israel, including airing criticisms of Israeli military tactics and treatment of Palestinians that the U.S. generally prefers to keep private.
The memo, marked "sensitive but unclassified' was sure to leak, and that was likely the point. It bluntly underscores that Biden's policy is hurting America's standing in the world as much of global opinion has been appalled at the Gaza death toll which this week surpassed 10,500.
Next, hundreds of staffers at the United States Agency for International Development (USAID) have issued a letter calling for an "immediate ceasefire" while also criticizing the White House's failure to hold Israel accountable in any way for "numerous violations of international law" and the huge numbers of Gaza civilian casualties, especially among women and children.
Interesting the staffers not do this with Ukraine, did they call for a ceasefire, why now, infiltration from within.
Source: zerohedge.com
'Nobody's hands are clean': Obama breaks with Biden on how to support Israel
Democratic support for President Joe Biden is wavering when it comes to his backing of Israel amid its conflict with Hamas, with several members of his own party, including former President Barack Obama, saying more must be done to avoid killing Palestinian civilians.
Biden has tried to strike a balance by arguing Israel has a right to self-defense while warning Israel to be as careful as possible. But Obama, who has for the most part kept a low profile since leaving the presidency, in comments that surfaced over the weekend, appeared to split with his former vice president who has publicly supported Israel's Prime Minister Benjamin Netanhayu, saying, "nobody's hands are clean."
Source: abcnews.com
---
Cyber Attacks
---
False Flags
Connecting the Dots …

Is there any chance … just maybe … that recommending a brand new drug to pregnant women … with zero testing … was a bad idea?

I am completely stunned that doctors went along with this. The drug companies have immunity, but do the doctors also?… pic.twitter.com/4JbyPShZqS

— Wall Street Silver (@WallStreetSilv) November 9, 2023
  Because this one was crazy from the start and everyone knew it.
---
Q
FBI manhunt and tanks for a guy who used pepper spray at police on Jan6?

They don't do this for Antifa/BLM rioters or Ceasefire Now Pro-Hamas/terrorists insurrectionists or 1.8 million unknown illegal gotaways that came across our border or Epstein's client list.

Only J6'ers. https://t.co/n5voQFPla2

— Rep. Marjorie Taylor Greene🇺🇸 (@RepMTG) November 9, 2023
On November 8, former President Donald Trump was ordered by U.S. District Court Judge Tanya Chutkan to provide an explanation regarding his potential utilization of an advice-of-counsel defense in one of the two criminal cases that Special Counsel Jack Smith is prosecuting.
Prosecutors filed a motion on October 10 requesting that he reveal whether or not he intends to use the defense, contending that doing so would constitute a waiver of attorney-client privilege for all communications.
"If [the] defendant does provide affirmative notice of that intent, he must also provide the required discovery to the government," Judge Chutkan wrote in her new order.
In order for President Trump to utilize these privileged communications as a defense in court, Judge Chutkan has mandated their delivery to the government no later than January 15, 2024.
Source: beckernews.com
President Trump hit back and filed an appeal brief on Judge Tanya Chutkan's gag order on Wednesday.
A federal appeals court on Friday temporarily paused Judge Tanya Chutkan's gag order against Trump in Jack Smith's January 6 case in DC.
The 3-judge panel at the DC District Court of Appeals, all Democrats, froze Chutkan's gag order. Oral arguments are set for November 20.

Trump argued Chutkan's gag order is broad, vague and violates his First Amendment rights.
JUST IN: Trump has filed his first brief in the appeal of Judge Chutkan's gag order. It's nearly identical to the argument he made below: The gag violates my First Amendment speech and right to communicate with the public during the campaign.https://t.co/B9ARAnMIQX

— Kyle Cheney (@kyledcheney) November 8, 2023
🚨 BREAKING: Trump chant just broke out in the crowd at the RNC Debate and NBC producer yelled at them to stop pic.twitter.com/FGCWQvAyqf

— Benny Johnson (@bennyjohnson) November 9, 2023
The third Republican presidential debate was held on Wednesday night in Miami and was aired on far-left media, NBC.  
"I think there's something deeper going on in the Republican Party here. And I am upset about what happened last night. We've become a party of losers," Ramaswamy said.
What followed was a pointed indictment of Ronna McDaniel's stewardship of the Republican National Committee. Since assuming her role in 2017, Ramaswamy argued, the GOP had suffered a series of disappointing defeats, culminating in the absence of the much-anticipated 'red wave' in the previous election cycle.
"Let's speak the truth. I mean, since Ronald McDaniel took over as chairwoman of the RNC in 2017, we have lost in 2018, 2020, 2022. No red wave that never came. We got trounced last night in 2023. And I think that we have to have accountability in our party for that matter," he said.
Ramaswamy challenged McDaniel to resign and concede her position on-stage.
"Ron, if you want to come on stage tonight, you want to look the GOP voters in the eye and tell them you resign, I will turn over my time to you," Ramaswamy said.
His critique did not end there. Ramaswamy then flipped the script on the debate's moderators, questioning the decision to have far-left NBC and Lester Holt host a Republican debate.
"Frankly, look at the people there cheering for losing in the Republican Party, think about who's moderating this debate. This should be Tucker Carlson, Joe Rogan, and Elon Musk. We'd have ten times the viewership asking questions that GOP primary voters actually care about and bringing more people into our party," said Ramaswamy.
Ramaswamy then turned his sights onto Kristen Welker, one of the debate's moderators.
"And we have Kristen Welker here. Do you think the Democrats would actually hire Greg Gutfeld to host a Democratic debate?"
Wow…
Vivek Ramaswamy just went absolute savage mode on the RNC, calling out Ronna by name, and then NBC, flipping the moderator question back onto the moderator. Has this ever been done? pic.twitter.com/Hmdo7o5oY5

— Charlie Kirk (@charliekirk11) November 9, 2023
TAKE A LISTEN
Source: thegatewaypundit.com
Tonight, Ronna said about Vivek, "you won't get a cent from us."

Ronna publicly broke a sacred RNC rule – not getting involved in primaries

She must immediately resign

The 168 must act.

— Charlie Kirk (@charliekirk11) November 9, 2023
DESANTIS' BIGGEST DONOR BIGELOW SWITCHES TO TRUMP, BUT NOT DONATING FOR NOW (Reuters)

(🤣)

Hotel entrepreneur Robert Bigelow, Republican presidential hopeful Ron DeSantis' biggest donor, is switching his support to Donald Trump, but he will not give the former president any… pic.twitter.com/u8Fe95JYQt

— FXHedge (@Fxhedgers) November 9, 2023
  money until he is sure he is not headed to prison.
— Dan Scavino Jr.🇺🇸🦅 (@DanScavino) November 9, 2023
WE WILL MAKE AMERICA WEALTHY AGAIN.
WE WILL MAKE AMERICA STRONG AGAIN.
WE WILL MAKE AMERICA PROUD AGAIN.
WE WILL MAKE AMERICA SAFE AGAIN—AND WE WILL MAKE AMERICA GREAT AGAIN!
THANK YOU FLORIDA!
God Bless You, and God Bless America!

rumble.com/v3uazsj-president-t
This election will decide whether power in America belongs to THEM, forever—or whether it belongs to YOU, the men and women who make this country run.
2024 is our final battle. Stand with me in this fight, and we will FINISH the job that we started 7 years ago tonight!

rumble.com/v3uazsj-president-t
President Trump closes out tonight's rally describing "a nation in decline" after a lengthy silent pause while the intro to the song "Wwg1wga" (also known as "Mirrors") plays. 👆

— Lisa Mei (@TheNotoriousLMC) November 9, 2023
Everytime Trump is asked about how the 2024 election will be different in terms of stopping the cheating, he deflects and doesn't answer the question.

However, earlier today he was asked the question again. In the midst of deflecting (lol) he said something I think is… pic.twitter.com/CfJmzWluva

— TheStormHasArrived (@TheStormRedux) November 8, 2023
  important: "We did great against him (Biden) and I believe we won by a tremendous amount. And we have proof of it and we're releasing the proof. It'll come up a lot over the next period of a few months." Think about that. If hard evidence showing what they did in 2020 is revealed to the masses shortly before the next election, it's gonna be a lot harder for them to do it again. Timing is everything.
Dec 03, 2018 1:02:17 PM EST
The public is about to learn that the DOJ, FBI, + other US/Foreign assets have been actively working behind the scenes in one of the largest criminal investigations in modern day history.
DECLAS > Purpose > illuminate the 'TRUTH' > People
TRANSPAREN
cy is the only way forward
[CONTROLLED MEDIA – 'Enemy of the People']
.
Q
So if they cannot cheat, what will the [DS] do, you know that just cannot allow