It's About To Happen, Treason, Optics & Backchannels Are Important – Ep. 2719
Watch The X22 Report On Video
The [DS]/[CB] fell right into the patriots trap, fuel prices are moving up, they thought they would be able to use this to convince the people that is the perfect time for the green new deal, it is backfiring.  They are trapped in their narrative. We are witnessing the destruction of the great reset/green new deal. The [DS] control over Ukraine is coming to and end, Russia is now producing evidence that there are bio labs in Ukraine and they invaded to stop another bio attack. The narrative in Ukraine is slowly imploding. The [DS] is now panicking and might push a false flag to blame it on Russia. The evidence is about to be released, the indictment will be unsealed. The narrative is being built that Durham and Barr have nothing to do with Trump, everything that is happening is independent of Trump. Optics are important and Backchannels are necessary to bypass the fake news. Soon the people will see the Treason.
---
Economy
Trump went to the UN and called out countries for relying on Russian oil

The German delegation was caught on camera laughing at him for saying it pic.twitter.com/WDbwfOKvFN

— Jewish Patriot 🚛 (@MAGAJew2) March 6, 2022
TAKE A LISTEN
The national average gas price in the U.S. exceeded $4 per gallon Saturday.
The current average is $4.009 for regular unleaded gas, an increase from $2.76 a year ago, according to AAA.
Images posted to social media show that in places like Beverly Hills, an affluent neighborhood in Los Angeles, California, gas prices are upwards of $6.10 and $7.20 per gallon at 76 stations. Another photo showed a Chevron station in Downtown Los Angeles where prices are all just under $7 per gallon, the lowest of which was $6.95.
The highest recorded average price for regular unleaded gas was $4.114 in July 2008 and $4.845 for diesel in the same month, AAA continued.
Source: dailycaller.com
Biden is buying Russian oil while sending aid to Ukraine. He's actually funding both sides of the conflict
The White House   rejected the argument that increasing domestic oil production would help lower gas prices, as the cost of oil moves toward record highs.
White House press secretary Jen Psaki released a set of talking points on social media, arguing against a focus on boosting oil production in the United States.
"It's a reminder that real energy security comes from reducing our dependence on fossil fuels," Psaki wrote, noting that Russia's continued invasion of Ukraine was causing a spike in oil prices.
Source: breitbart.com
The London Bullion Market Association said on Monday that it suspended all six Russian gold and silver refineries from its Good Delivery List following sanctions imposed by the U.S., European Union and U.K. on the country. Existing bars produced by the refiners before their suspension will still be accepted. From the statement:
Source: zerohedge.com
---
Political/Rights
---
Geopolitical/Police State
---
War
https://twitter.com/ASBMilitary/status/1500840439594856453?s=20
Putin has made it clear that denazification/demilitarization will be achieved "in any case"

This statement was from Peskov.

— ASB News / MILITARY〽️ (@ASBMilitary) March 7, 2022
Ukraine  blasted Moscow's announcement of "humanitarian corridors" to allow citizens to evacuate three cities as "completely immoral" – because their escape routes would lead into Russia or its ally Belarus.
Russia announced a limited ceasefire starting Monday morning to allow civilians to evacuate Kyiv, Mariupol, Kharkiv and Sumy.
But Ukrainian Deputy Prime Minister Iryna Vereshchuk later rejected the offer.
"This is not an acceptable option," she said, adding that the civilians "aren't going to go to Belarus and then take a plane to Russia."
Ukraine received Russia's proposal early Monday morning after French President Emmanuel Macron held talks with Russian President Vladimir Putin, Vereshchuk told a televised briefing.
Source: nypost.com
Ukrainian sapper filmed by local resident laying a bottle of incendiary spirit/explosive on a kid's playground to organize a false flag on peaceful targets pic.twitter.com/pblXRDCXHf

— ASB News / MILITARY〽️ (@ASBMilitary) March 7, 2022
The head of the Donetsk People's Republic said in a press statement that they had found evidence in a Ukrainian staff that Kiev had planned an attack for March 8.
Source: veteranstoday.com
Russian Foreign Minister Sergei Lavrov has accused the United States of assisting the Ukrainians with the development of 'biological warfare facilities' in Kyiv and Odessa. Lavrov leveled the charge at a press conference on Thursday, which was echoed by top-ranking Russian diplomatic negotiators at Russia-Ukraine peace talks in Belarus on Monday. Watch:
"We have data that the Pentagon is preoccupied with the chemical and biological installations in Ukraine," Lavrov claimed. "The Pentagon built two biowarfare labs and they have been developing pathogens there in Kyiv and in Odessa."
Source: beckernews.com
While Cogent Communications, a major internet backbone provider that routes data across intercontinental connections, cut ties with Russian customers. It cited sanctions over the invasion of Ukraine.   Putin took steps in 2019 to protect Russia from American cyberattacks. He conducted tests in June and July to disconnect Russia from the global internet.
Putin chaperoned legislation, known as the "sovereign internet" law, back in late 2019 with the intent to disconnect the internet to protect the country because of what they saw as the "aggressive nature" of the United States' national cyber security strategy.
Source: armstrongeconomics.com
Network sovereignty is the effort of a governing entity, such as a state, to create boundaries on a network and then exert a form of control, often in the form of law enforcement over such boundaries. Much like states invoke sole power over their physical territorial boundaries, state sovereignty, such governing bodies also invoke sole power within the network boundaries they set and claim network sovereignty. In the context of the Internet, the intention is to govern the web and control it within the borders of the state. 
Russia's Sovereign Internet Law Comes Into Force
There are two parts to the law. It allows for the creation of an alternative domain name system (DNS) so that, in case of an emergency, Russia will be able to disconnect itself from the rest of the internet. It also demands more filtering by obliging Russian internet providers to buy and install deep package inspection (DPI) tools. 
Source:  themoscowtimes.com
 Tony Blinken then went on Face the Nation on Sunday morning where he suggested that Poland may send its fighter jets to the Ukrainians.
The Chancellery of the Prime Minister of Poland called this out as fake news just hours before Blinkens appearance on CBS News.
Yet he spun the lie anyway.
The Chancellery of the Prime Minister of Poland states, "Poland won't send its fighter jets to #Ukraine as well as allow to use its airports. We significantly help in many other areas."
‼️FAKE NEWS‼️
Unfortunately you are spreading misinformation with quotation from 27/02/22.

Poland won't send its fighter jets to #Ukraine as well as allow to use its airports. We significantly help in many other areas.https://t.co/wjNOgh97JT

— Chancellery of the Prime Minister of Poland (@PremierRP_en) March 6, 2022
Source: thegatewaypundit.com
Dunce Fiona Hill is back in the news offering her advice on Russia.  Hill was Schiff's star witness in the fake Trump impeachment with multiple conflicts of interest.  She also was at the center of the Russia collusion lie.
Now Hill is piping off about the Russia and Ukraine conflict, claiming Putin will use nukes in Ukraine.
Source: thegatewaypundit.com
Beware the false flags. But also beware the fake news and false promises, as they are the means for dangerous ends: increased U.S. and NATO involvement in the war between Russia and Ukraine.
On Thursday, Senator Lindsey Graham – a longtime member of the Washington D.C. war party – called for the assassination of Russian President Vladimir Putin.
Florida Senator Marco Rubio soon followed with claims that Putin would "use chemical or biological weapons" and "slaughter millions." This same Marco Rubio has been a proponent of NATO expansion – the very policy that contributed to the environment that led to Russia's invasion.
If Putin's goal is to "slaughter millions" (or even if that is a secondary result of his goals), he sure is going about it the wrong way. Hundreds of thousands of Ukrainians have sought security in Hungary and Romania. More than 700,000 Ukrainians have fled to Poland, Ukraine's neighbor to the west. Certainly Russia has the means to target these fleeing civilians. Even when Russia seized the Ukrainian port city of Kherson, there were reports of 300 dead civilians after "days of intense fighting."  
 , the window for their desired U.S./NATO intervention in Ukraine closes as Russia continues to take more territory. Desperation leads to escalated rhetoric, and explains the unhinged statements about the re-emergence of Stalin and warnings that Putin will use nuclear weapons.
 In reality, Russia is winning this war. Cities are encircled (if not outright taken), Kyiv faces Russian troops from its west and its east, and Russia may soon own the Ukrainian coast.
Source:  technofog.substack.com
---
Cyber Attacks
---
False Flags
In response to a FOIA request filed by TheBlaze, HHS revealed that it purchased advertising from major news networks including ABC, CBS, and NBC, as well as cable TV news stations Fox News, CNN, and MSNBC, legacy media publications including the New York Post, the Los Angeles Times, and the Washington Post, digital media companies like BuzzFeed News and Newsmax, and hundreds of local newspapers and TV stations. These outlets were collectively responsible for publishing countless articles and video segments regarding the vaccine that were nearly uniformly positive about the vaccine in terms of both its efficacy and safety.
Hundreds of news organizations were paid by the federal government to advertise for the vaccines as part of a "comprehensive media campaign," according to documents TheBlaze obtained from the Department of Health and Human Services. The Biden administration purchased ads on TV, radio, in print, and on social media to build vaccine confidence, timing this effort with the increasing availability of the vaccines. The government also relied on earned media featuring "influencers" from "communities hit hard by COVID-19" and "experts" like White House chief medical adviser Dr. Anthony Fauci and other academics to be interviewed and promote vaccination in the news.
Though virtually all of these newsrooms produced stories covering the COVID-19 vaccines, the taxpayer dollars flowing to their companies were not disclosed to audiences in news reports, since common practice dictates that editorial teams operate independently of media advertising departments and news teams felt no need to make the disclosure, as some publications reached for comment explained.
Anyone who has spent time reading the news, watching TV news coverage, or browsing social media in the past year has more than likely been exposed to the government's advertising.  cordance with guidance from the CDC.
Since the COVID-19 vaccines manufactured by Pfizer-BioNTech, Moderna, and Johnson & Johnson were given emergency approval for use in the United States last year, more than 215 million Americans have been fully vaccinated against COVID-19. An estimated 94.6 million people have also received at least one booster dose. About 65% of the U.S. population has now been fully vaccinated against COVID-19, including 75% of U.S. adults and 88.8% of seniors.
Source: theblaze.com
"The Florida Department of Health is going be the first State to officially recommend AGAINST the Covid-19 vaccines for healthy children." –@FLSurgeonGen Joseph Ladapo pic.twitter.com/rPDpe1dltY

— Chris Nelson (@ReOpenChris) March 7, 2022
---
Q
The Capitol Police Board has issued an emergency declaration over the People's Convoy trucker protest that has arrived in DC.
In a press release about the convoy's goals, organizers wrote that "the message of The People's Convoy is simple. The last 23 months of the COVID-19 pandemic have been a rough road for all Americans to travel: spiritually, emotionally, physically, and – not least – financially. With the advent of the vaccine and workable therapeutic agents, along with the hard work of so many sectors that contributed to declining COVID-19 cases and severity of illness, it is now time to re-open the country. The average American worker needs to be able to end-run the economic hardships of the last two years, and get back to the business of making bread – so they can pay their rents and mortgages and help jumpstart this economy. To that end, it's time for elected officials to work with the blue collar and white-collar workers of America and restore accountability and liberty – by lifting all mandates and ending the state of emergency – as COVID is well-in-hand now, and Americans need to get back to work in a free and unrestricted manner."
Source: thegatewaypundit.com
— Dan Scavino Jr.🇺🇸🦅 (@DanScavino) March 7, 2022
— Dan Scavino Jr.🇺🇸🦅 (@DanScavino) March 7, 2022
What is money flow disruption?
List the Billionaires.
What family history goes back pre_WW1/2?
Why is this relevant?
Why did the Bush family recently break silence and attack POTUS?
Coincidence pre SA arrests?
Who audits the billions paid for war?
Who audits the billions paid for environment policy (side note)?
Where do the funds go?
Offshore?
To who / which entity and/or org?
What slush fund was recently terminated by AG Sessions?
What is Fast & Furious?
What is the underlying theme?
MONEY.
Who controls the FED?
How did political leaders/'talking heads' accum assets in excess of $5mm+?
What was the net worth for each prior to taking office?
Reconcile.
Why is this relevant?
Snow White.
Godfather III.
Q
Q 

!UW.yye1fxo

 

ID: 567809

 No.325370

You will cease to exist.
Truth to power.
How's the bunker these days?
[14] live
[Hello]
[PEOC force failed]
Q
894
Q
!UW.yye1fxo
03/09/2018 02:41:10
 ID: afa548
Archive Bread/Post Links: 597920 / 598581
Direct Link: 598581
Anonymous
03/09/2018 01:48:18
ID:853fdd
Archive Bread/Post Links: 597920 / 598223
Direct Link: 598223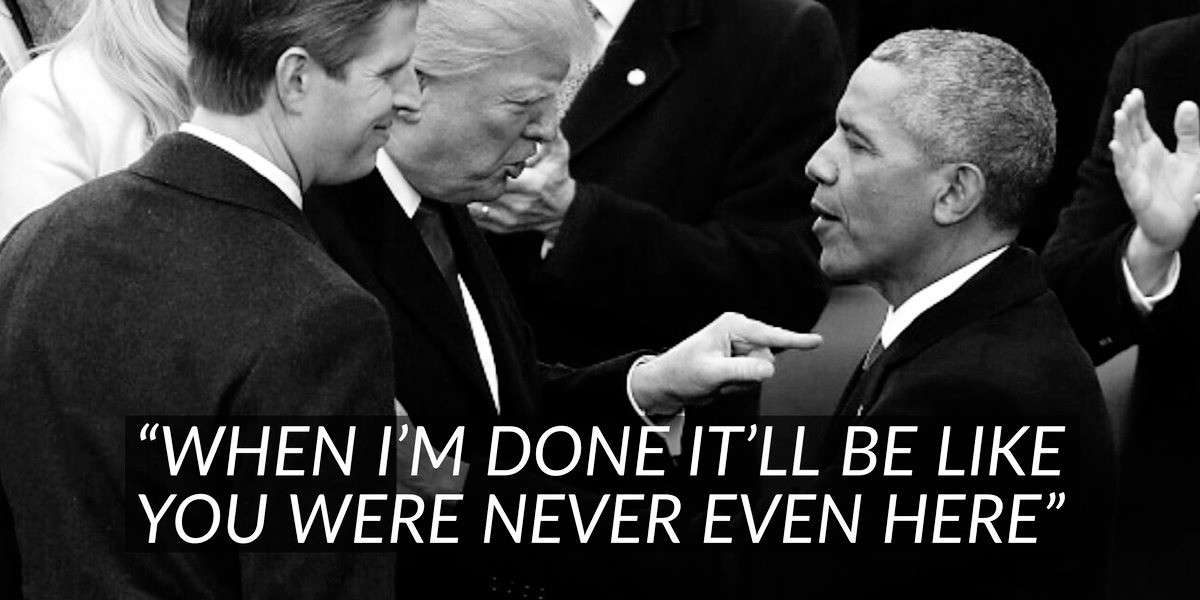 Image Name:
0d4caa14a93088e923034ab749….jpg
Filename:
fffcf7b989a8bd73304c9821894c19c349f5d696b100aa2ddb9c115e45327be9.jpg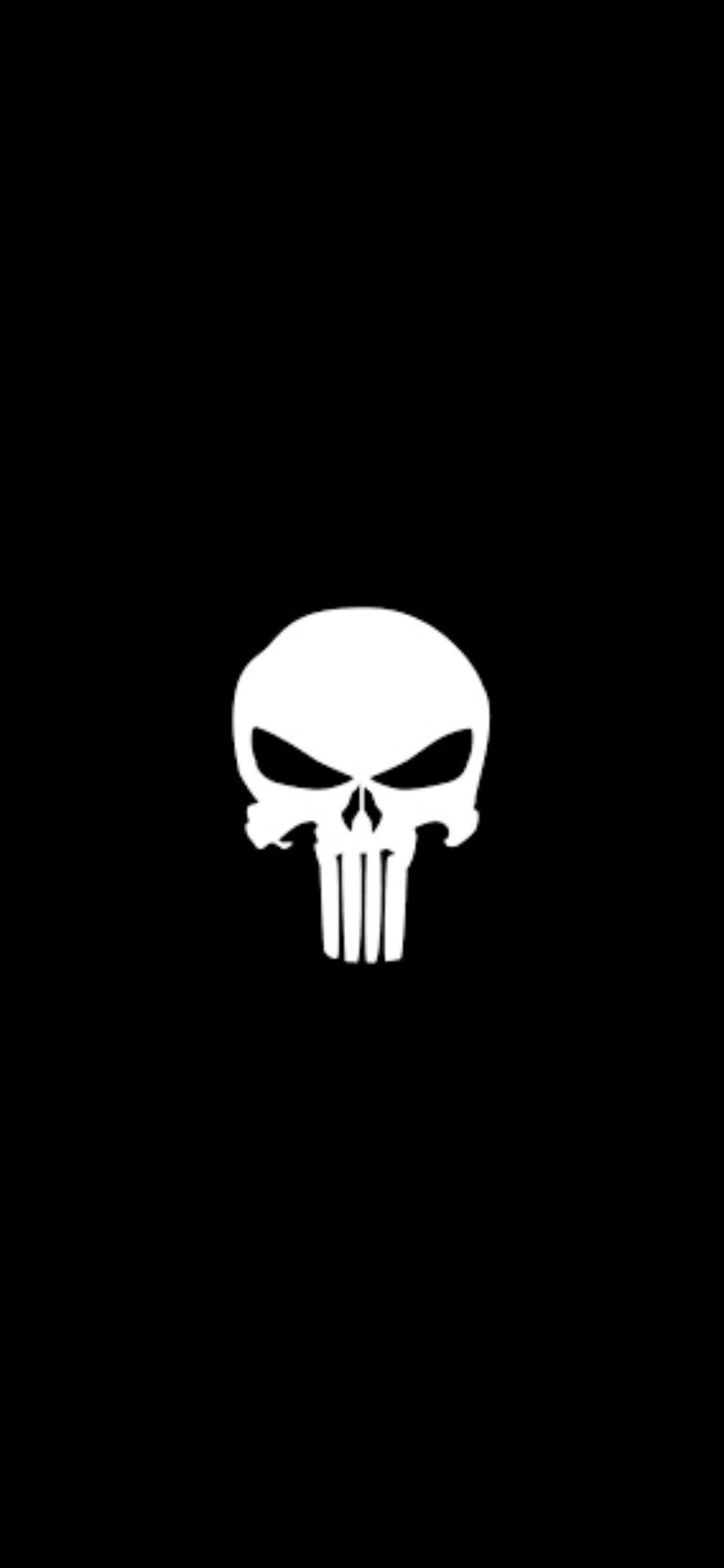 Image Name:
CC1B1FD7-8B70-4CEB-A4F7-F5….png
Filename:
d21c275d9b4c3e3712159dc335acd85a445ea44f046ed73d53167e874bf30ad4.png
3010
Q
!!mG7VJxZNCI
03/09/2019 18:35:12
 ID: b560b4
Archive Bread/Post Links: 5595048 / 5595311
Direct Link: 5595311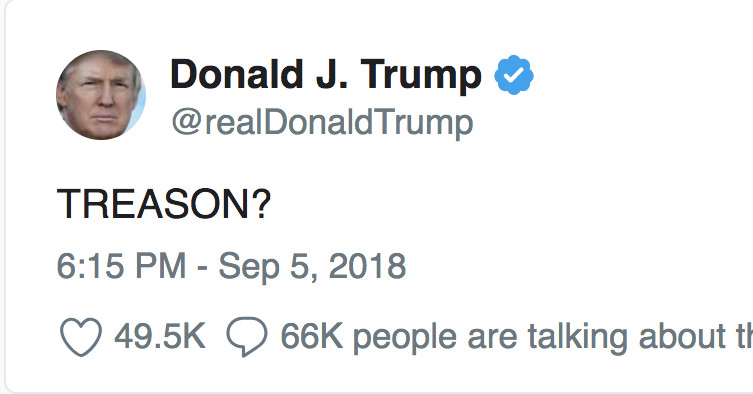 Image Name:
Screen_Shot_2018_09_05_at_8.27.42_PM.jpg
Filename:
76c16b4cee2a4feb4131edf5a6ea0707605c9666db014da455c8ada7178ea3d9.jpg
3011
Q
!!mG7VJxZNCI
03/09/2019 19:16:00
 ID: 6f5e17
Archive Bread/Post Links: 5595826 / 5596292
Direct Link: 5596292
3016
Q
!!mG7VJxZNCI
03/09/2019 21:34:28
 ID: 308ef2
Archive Bread/Post Links: 5598938 / 5599583
Direct Link: 5599583
3017
Q
!!mG7VJxZNCI
03/09/2019 22:21:55
 ID: 69f5c0
Archive Bread/Post Links: 5600553 / 5600601
Direct Link: 5600601
3891
Q
!!Hs1Jq13jV6
03/09/2020 13:05:42
 ID: 14a566
Archive Bread/Post Links: 8357156 / 8357870
Direct Link: 8357870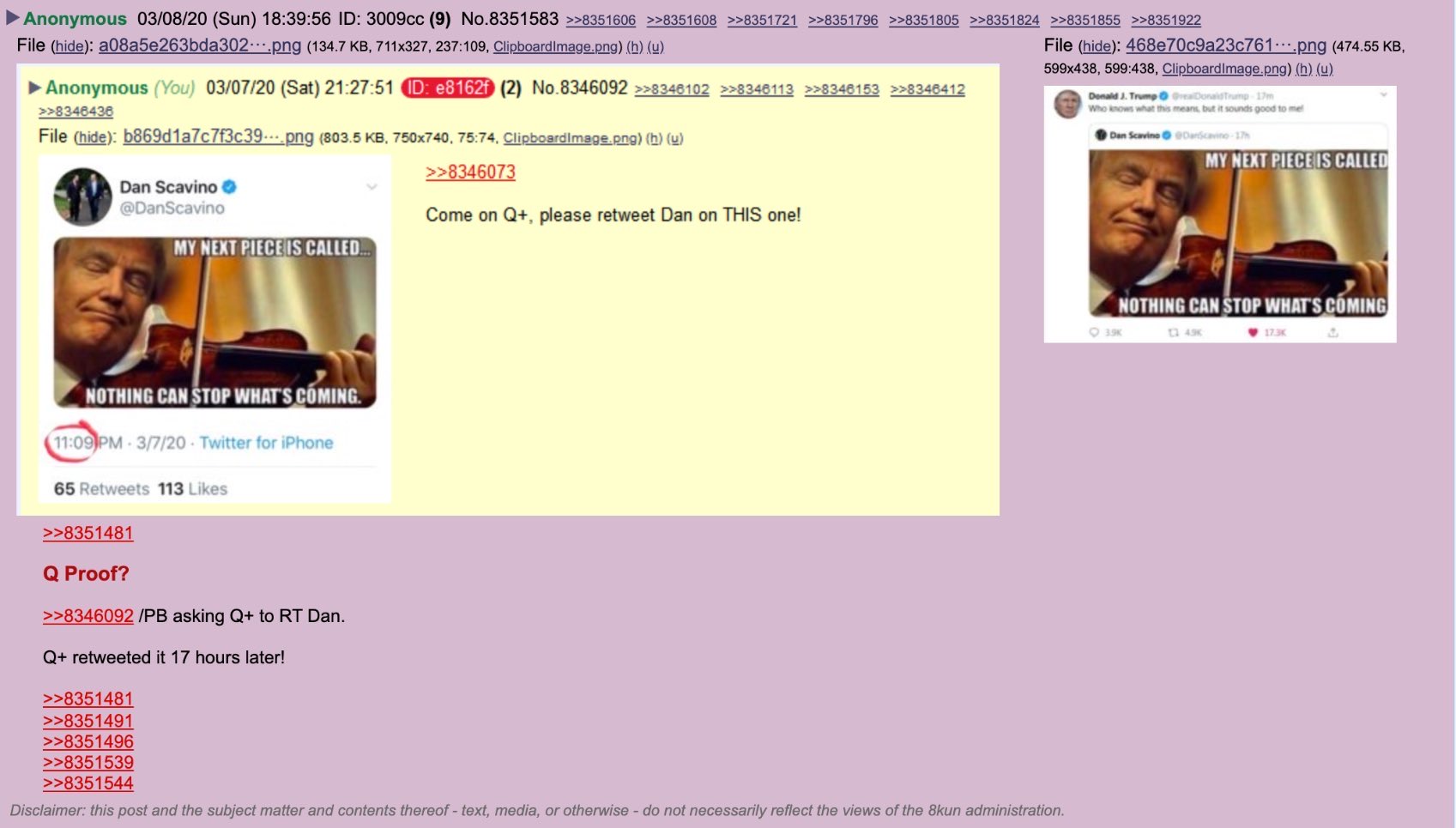 Image Name:
PainComing.jpg
Filename:
9b8e6c188f2b2bb2ed2fde303f61d867802cde64af827ae43194c890c1adb207.jpg