Jan 6th Comes Into Focus, Patriots Prepare To Make Their Move – Ep. 2364
The [DS] plan to launder money to special interest groups has been blocked by Trump, he used the Impoundment control act of 1974 to pause the funds from going overseas. We need to remember that we are still in a national emergency and Trump does have the ability to reallocate these funds. The patriots are now preparing for Jan 6. Pence card has been put out there, but there are other paths to victory. Trump  and the patriots are pushing all plans, following the constitution. No matter which one he chooses the [DS]/MSM will attack him and push their agenda. Trump and the patriots know this, they know their playbook. All is going according to plan, the constitution will bring down the [DS] and the MSM. This is not just election interference this is treason.
Watch The X22 Report On Video
🌿 Get My Favorite Turmeric Extract For 51% Today!
😍 Get 51% Off by Clicking Here ➡️ http://agewithx22.com
---
🔦 Defend Yourself With The Best Tactical Flashlight On The Market 🔦
➡️ Get it Here: http://www.fighterflare.com ⬅️
Use Promo Code X20 for 20% OFF
---
Economy
President Donald Trump has signed into law a $2.3 trillion coronavirus aid and government spending package aimed at restoring unemployment benefits to millions of Americans and averting a partial federal government shutdown.
President Trump released a statement announcing his decision to sign the relief bill in which he said, "I will never give up my fight for the American people":
 As President, I have told Congress that I want far less wasteful spending and more money going to the American people in the form of $2,000 checks per adult and $600 per child. As President I am demanding many rescissions under the Impoundment Control Act of 1974. The Act provides that, "whenever the President determines that all or part of any budget authority will not be required to carry out the full objectives or scope of programs for which it is provided, or that such budget authority should be rescinded for fiscal policy or other reasons (including termination of authorized projects or activities for which budget authority has been provided), the President shall transmit to both Houses of Congress a special message" describing the amount to be reserved, the relevant accounts, the reasons for the rescission, and the economic effects of the rescission. 2 U.S.C. § 683. I will sign the Omnibus and Covid package with a strong message that makes clear to Congress that wasteful items need to be removed. I will send back to Congress a redlined version, item by item, accompanied by the formal rescission request to Congress insisting that those funds be removed from the bill. I am signing this bill to restore unemployment benefits, stop evictions, provide rental assistance, add money for PPP, return our airline workers back to work, add substantially more money for vaccine distribution, and much more. On Monday the House will vote to increase payments to individuals from $600 to $2,000. Therefore, a family of four would receive $5,200. 
Source: breitbart.com
Trump just signed an executive order to fund students directly if their school doesn't reopen for in-person instruction."These scholarships may be used for: (i) tuition and fees for a private or parochial school; (ii) homeschool, microschool, or learning-pod costs; (iii) special education and related services, including therapies; or (iv) tutoring or remedial education."
— Dan Scavino🇺🇸🦅 (@DanScavino) December 28, 2020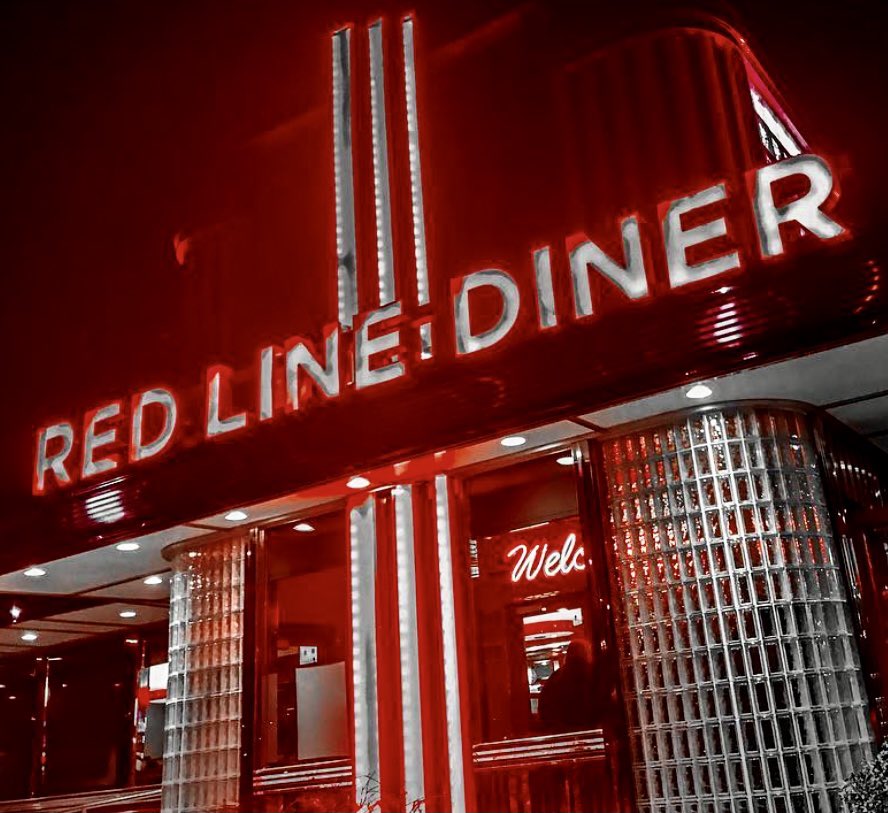 The Impoundment Control Act of 1974: What Is It? Why Does It Matter? 
Seems he is staving them off for about a year pic.twitter.com/pJERoFMuDC

— Tracy Beanz (@tracybeanz) December 28, 2020

Now we need to remember we are in a national emergency, he has all kinds of special powers. 
He might even use these to  reallocate federal funding during  this  national crisis.
Remember what he did during the emergency he declared at the border, he went ahead and reallocated federal funding to build the wall, will he do it again 
Good news on Covid Relief Bill. Information to follow!

— Donald J. Trump (@realDonaldTrump) December 27, 2020
---
Political/Rights
Mainstream Media is advancing the leftist philosophy that definitions of words don't have any fixed meaning.

When they claim Trump or his allies "lie," it simply means Trump does not agree with their activist agenda.

MSM does not deal in truth or facts.

— Jenna Ellis (@JennaEllisEsq) December 27, 2020
Highlights from the Bombshell Ukraine investigation into Burisma and Biden

"The money stolen from Ukrainians, located on account of Burisma Holdings was transferred to the account of Rosemont Seneca Bohai…$3.4 million…This company is closely related to Biden."

1/3 pic.twitter.com/Ssgwh9LDft

— TheSharpEdge (@TheSharpEdge1) December 28, 2020
Nov 16 2016 call between Biden & Poreshenko

Biden "I have been somewhat limited on what I'm able to tell their team [Trump team] about Ukraine…the incoming administration doesn't know a great deal about the situation…"

2/3 pic.twitter.com/HX9hg2zyzx

— TheSharpEdge (@TheSharpEdge1) December 28, 2020
Nov 16 2016 call between Biden & Poreshenko

Biden: "As a private citizen, I plan on staying deeply engaged in the endeavor that you have begun and we have begun…I'm worried since they don't know enough…They will question my motives…"

3/3 pic.twitter.com/Zdx0DVCGUS

— TheSharpEdge (@TheSharpEdge1) December 28, 2020
Bobby Piton, the mathematician who testified at the Arizona voter fraud hearing dropped a bombshell this weekend.
Piton revealed this weekend that he examined just over 9 million records in Pennsylvania and has identified 521,879 unique last names.
In other words, these people have no parents, siblings, aunts, uncles or cousins who share the same last name (phantom voters).
Pennsylvania has 695,430 Fewer People in the top 1000 Last Names.
Bobby Piton found that there were fewer people with common surnames such as Smith, Jackson, Johnson.
Bobby Piton essentially discovered where those 695,000+ illegal ballots came from in Pennsylvania.
President Trump was ahead of Joe Biden by over 700,000 votes on election night in Pennsylvania and within a few days after the election, hundreds of thousands of ballots appeared for Joe Biden.
Between 695,000 to 958,000 voters just got up and vanished out of Pennsylvania!
Based on Piton's findings, it appears that a centralized actor was calling the shots.
Bobby Piton says a sophisticated State Actor was able to optimize a desired outcome for both the state of  Georgia and Pennsylvania.
Source: thegatewaypundit.com
"Breaking News: In Pennsylvania there were 205,000 more votes than there were voters. This alone flips the state to President Trump."

— Donald J. Trump (@realDonaldTrump) December 28, 2020
 
Catherine Engelbrecht is the Founder and President of True The Vote the nation's largest voters' rights group.
 In November True the Vote wrote the Nevada Secretary of State for the eligible voter list report.
When the Secretary of State responded True the Vote was shocked to see that [email protected] was cc'ed.  
 According to Creative Destruction Media:
Kavtech is a private Pakistani-based business intelligence firm with close ties to the Pakistani intelligence service, the ISI.

The Co-Founder Waqas Butt is cc'd on emails containing personally identifiable voter information from the Nevada Secretary of State.
True the Vote later wrote the Assistant Attorney General for National Security John C. Demers about the date breach. The letter obtained exclusively by Breitbart News that when the email arrived, "I was shocked to see the inclusion of another email address in the CC line."
At least one employee at Kavtech is a strong supporter of the Pakistani ISI intelligence.
Patrick Byrne tweeted this out earlier today.
We reached out to True the Vote this morning and they told us their attorneys are advising them not to comment on this incident at this time.
The DOJ has this information.
Source: thegatewaypundit.com
Mo Brooks: Dozens in the House Will Sponsor Objections to Biden
Fitton: Hope for a Failed Election
What next? The Electoral College vote can be challenged under federal law and the United States Constitution. Republican electors in seven contested states cast alternate votes for Donald Trump to keep their legal options open. State legislatures retain their constitutional authority to offer alternative slates of electors. And Congress is the ultimate arbiter of the race since the ballot count can be contested during the joint session on January 6.
If Brooks and one Senator object to certain state elector slates, then all bets are off. On January 6, Republicans may control the Senate and have strength in the House 
 , just one Senator could step up and begin to change the course of history  
Source: breitbart.com
Republican Texas Rep. Louie Gohmert and a group of other GOP figures filed a lawsuit Sunday against Vice President Mike Pence in an effort to overturn the 2020 presidential election.
The lawsuit focuses on Pence, who will oversee the upcoming Jan. 6 meeting of Congress to count states' electoral votes and finalize President-elect Joe Biden's victory over President Donald Trump,
Source: dailycaller.com
Trump retweeted
It's a stunt to distract Trump's enemies and it's already working beautifully.
It's not election fraud, it's treason!

— LORI HENDRY (@Lrihendry) December 28, 2020
---
Geopolitical/Police State
YouTube has censored a video from former congressman Ron Paul, for "medical misinformation."
Source: breitbart.com
Twitter censors conservatives, suppresses information on a partisan basis, blocks accurate reporting on Hunter Biden to boost Democrats… and now they flag you at the mere mention of voter fraud evidence

Time for Twitter's sweetheart Section 230 protections to go pic.twitter.com/N2FnhEqBte

— Mark Meadows (@MarkMeadows) December 27, 2020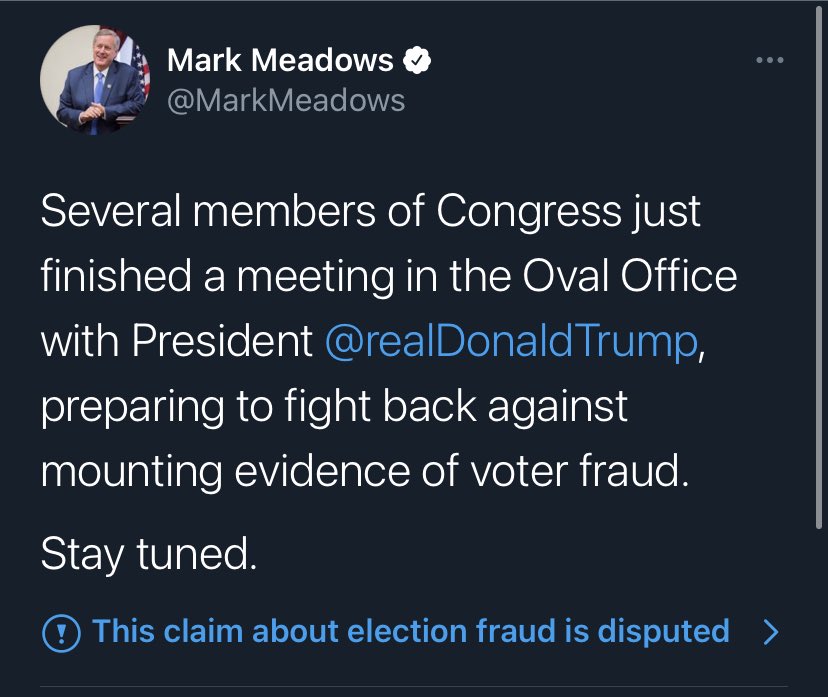 I will vote AGAINST the veto override of the defense bill today.@realDonaldTrump is right. Fighting #Section230 Big Tech censorship is too important to wait.

It's time to draw a LINE IN THE SAND.

— Rep. Ted Budd (@RepTedBudd) December 28, 2020
---
War
---
False Flags
If the new COVID "crisis" is so bad, and the hospitals are full to capacity and its getting worse by the minute
Did you NY request the mercy or the comfort, has california. Are they asking the army corp of engineers to build make shift hospital 
BREAKING: @TSA screened 1,284,599 people at airport checkpoints nationwide yesterday, Sunday, Dec. 27. It is the highest checkpoint throughput since the pandemic hit. It is also the 6th day in the last 10 that volume has surpassed 1M. If you choose to travel, please wear a mask.

— Lisa Farbstein, TSA Spokesperson (@TSA_Northeast) December 28, 2020
Individual who has had close contact (within 6 feet for a total of 15 minutes or more)
Exposure to
Person with COVID-19 who has symptoms (in the period from 2 days before symptom onset until they meet criteria for discontinuing home isolation; can be laboratory-confirmed or a clinically compatible illness)
Person who has tested positive for COVID-19 (laboratory confirmed) but has not had any symptoms (in the 2 days before the date of specimen collection until they meet criteria for discontinuing home isolation).
Note: This is irrespective of whether the person with COVID-19 or the contact was wearing a mask or whether the contact was wearing respiratory personal protective equipment (PPE)