Locked, Task Force Eagle, "We Have Great Generals", Tick Tock – Ep. 2562
Watch The X22 Report On Video
The [CB] economic is breaking down, inflation is here and it is now building. The [CB] cannot do anything to stop it, they know this and they are panicking. More mining crypto facilities are being setup in the US. Nothing can stop this. The [DS] has lost control of the narrative, people can see their actions now and they are turning on them. This is happening in Canada, soon these people will not be able to walk down the street.The patriots plan is to wake the people up by accelerating their plan so everyone can see their true intentions. This plan is working, the next phase is to produce the forensic audits to show the [DS] cheated in the election and colluded with foreign governments. Once this is established the government will be incapacitated and there will not be a functioning government. Since the military is behind the operation the military has been preparing for devolution, there are many pieces that are now coming together, locked, task force eagle.
---
Economy
Inflation Hits Record High in Kansas City Fed Manufacturing Index
Inflationary pressures on goods manufactured in central U.S. rose to a record level in August, according to a survey from the Federal Reserve Bank of Kansas City released Thursday.
The Kansas City Fed's index for prices received jumped to a seasonally adjusted 61 from July's 52, the previous record high. Fifty-nine percent of manufacturers surveyed said they were increasing prices, 42 percent said they had not changed their prices in the month, and none reported lower prices.
The prices paid index jumped to 80, up from 78 in July. This was the second-highest reading recorded after May's 86. Eighty-two percent of manufacturers reported paying higher prices for materials, 
Source: breitbart.com
Cryptocurrency company expands in Illinois
---
Political/Rights
U.S. President Biden plans to campaign for California Governor Gavin Newsom, who faces a recall election, the White House says https://t.co/rF8rkOSEsb pic.twitter.com/Bhw8laim5W

— Reuters (@Reuters) August 25, 2021
Why is Joe Biden planning campaign trips to help Gavin Newsom in California when thousands of stranded Americans are begging for help in Afghanistan?
---
War
JUST IN: Statement From Defense Secretary Lloyd Austin After 12 U.S. Service Members Killed, 15 Wounded In Kabul Attack 
1. Biden says ISIS was released from prison in Afghanistan, they are the sworn enemy of the Taliban
2. CIA director flies into Afghanistan and out, meanwhile US citizens are trapped held hostage
3. Suicide bombing at Kabul Airport, blamed on ISIS
It's like it was planned
Two agendas, ISIS is preventing the [DS] from evacuating US citizens, Terror is back (forensic audits)
---
False Flags
Did FDA Really Approve the Pfizer COVID Vaccine? Wait. What?
---
Q
PHOENIX – Attorney General Mark Brnovich announced that his office (AGO) determined the Maricopa County Board of Supervisors (MCBOS) is in violation of state law for failing to comply with the Arizona Senate's legislative subpoena related to the 2020 election audit. If MCBOS does not change course, the AGO will notify the Arizona Treasurer to withhold Maricopa County's state-shared funds as required under the law.
"We are notifying the Maricopa County Board of Supervisors that it must fully comply with the Senate's subpoena as required by the law," said Attorney General Mark Brnovich. "Our courts have spoken. The rule of law must be followed."
Today's decision stems from a "SB 1487" complaint filed by Senator Sonny Borrelli under A.R.S. § 41-194.01, which authorizes any legislator to request the Attorney General investigate a county or city alleged to be in violation of state law. On July 26, 2021, Arizona Senate President Karen Fann and Senator Warren Petersen (Senators) issued a subpoena to MCBOS related to the Senate's audit of the 2020 election. The Senators requested six categories of items for production by August 2, 2021, including routers and network logs.MCBOS objected to the requested information, and to date, has not provided all of the subpoenaed materials. Moreover, in its response to the AGO, MCBOS failed to explain why it is not required to comply with the legislative subpoena. Its only response was that the Arizona Senate is not currently in session, so MCBOS could not be held in contempt.If MCBOS fails to resolve the violation within 30 days, the AGO, in accordance with state law, will notify the Arizona Treasurer to withhold state revenue from Maricopa County until MCBOS complies.  
Source: azag.gov
LEGAL OPINION RE: AUTHORITY OVER ELECTIONS AND ELECTORS
The following is a legal opinion submitted to Sen. Wendy Rogers by attorney Matt DePerno, in response to her question "Can a State Legislature recall the state electors to decertify a national election upon proof of fraud in the election?"
DePerno concludes that "

The Answer is 'Yes.'

 […] A legislature's determination to decertify the votes cast by the electors on demonstration of fraud in the election itself is nothing more than the Legislature's use of its reserved sovereign powers under the Tenth Amendment to protect those fundamental rights and privileges reserved to the People by the Ninth Amendment."
Read the full memo: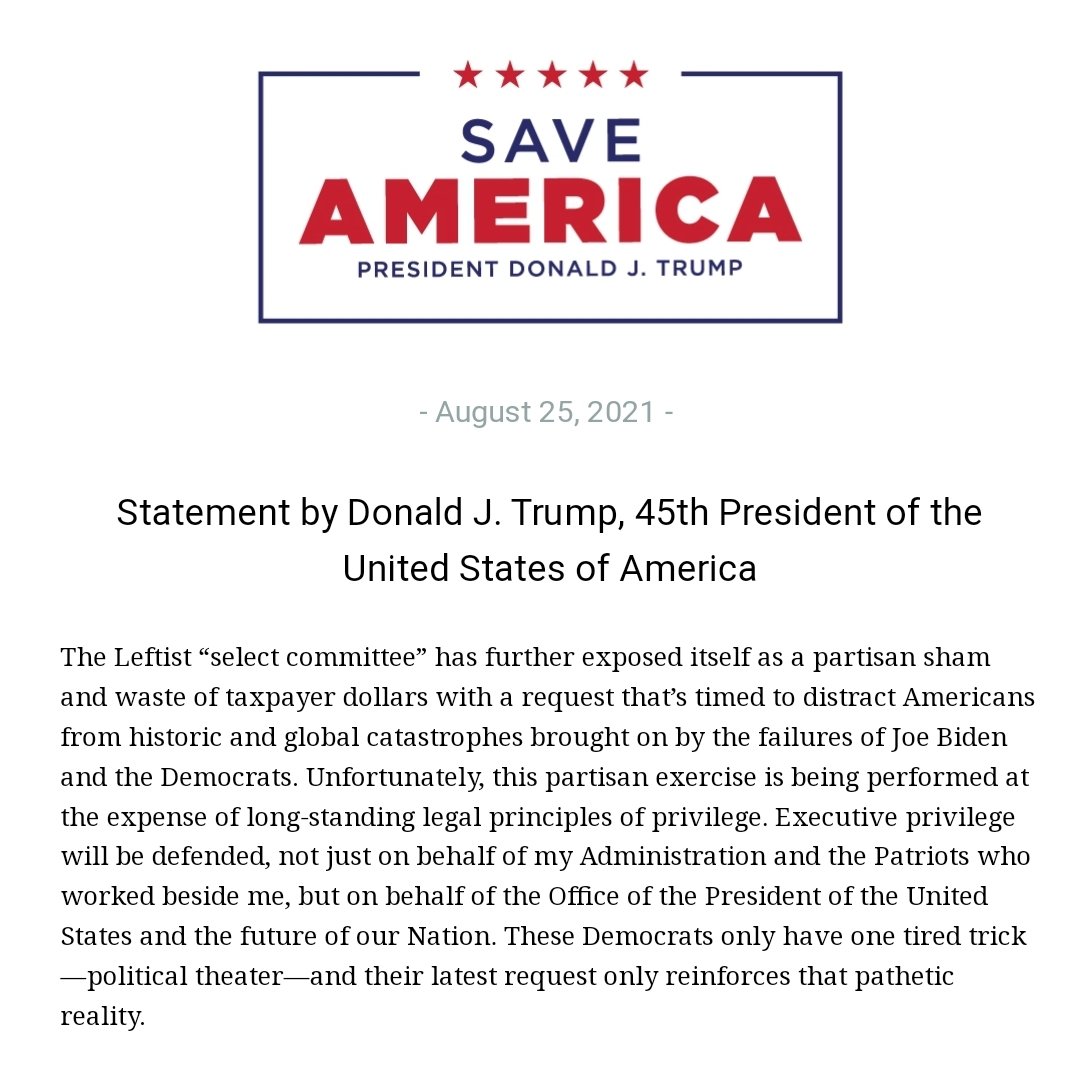 The Afghanistan withdrawal and Taliban takeover mean the terror threat is back
Q

 

!UW.yye1fxo

 

ID: f946c4

 No.20735

Q

 

!UW.yye1fxo

 

ID: 03b993

 No.20604