Defcon [1], US Government Relocated, Fire & Fury, OWL – Ep. 2561
Watch The X22 Report On Video
Biden economic approval rating is dropping like a rock. Trump and the patriot's plan is working and the people understand that the economy is moving in the wrong direction. Trump has now pushed the [CB] in showing their hand and the people see it clearly. The [CB] have always been preparing for the great reset, now the people need to prepare. The [DS] is ready to push everything they have at the patriots. The patriots have now prepared for what is coming. All the pieces to the puzzle have been put into place and at the right moment the patriots are going to strike. Defcon 1 is the key, that is when fire and fury is going to rain down on the [DS]. OWL will be put into place, COG will be initiated, Castle Rock. Strategic planning, the military was the only way .
---
Economy
THAT is also why Nancy Pelosi is pushing the agenda so hard right now.  They have lost the American public and the tsunami consequences are creating massive voter backlash.
Source: theconservativetreehouse.com
CENTRAL BANKS HAVE PURCHASED 333.2 TONS OF #GOLD, AN INCREASE OF 39% OVER THE 5-YEAR AVERAGE IN THE FIRST HALF OF 2021, AND ABOUT 199.9 TONS DURING Q2…

Surprise, Surprise… pic.twitter.com/3TZnM1cHbs

— Gold Telegraph ⚡ (@GoldTelegraph_) August 16, 2021
---
Political/Rights
Newsom recall is going forward, you can see the panic
What have we seen in the last couple of days, people who had the key to mail boxes so they can remove the ballots
Felons caught with thousands of votes
What are the so afraid, did Trump win CA, did it turn red and they are trying to hide it.
1197
Q
!xowAT4Z3VQ
04/19/2018 22:29:03
 ID: d7571e
Archive Bread/Post Links: 1108585 / 1109320
Direct Link: 1109320
Anonymous
04/19/2018 22:22:51
ID:4e11c7
Archive Bread/Post Links: 1108585 / 1109176
Direct Link: 1109176
>>1108897
2621
Q
!!mG7VJxZNCI
12/12/2018 19:10:18
 ID: 62138c
Archive Bread/Post Links: 4281211 / 4281478
Direct Link: 4281478
Supreme Court tells Biden to REINSTATE Trump's 'remain in Mexico' policy that forces immigrants to remain south of the border while seeking asylum in US
With the three liberal justices in dissent, the court said the administration likely violated federal law in its efforts to rescind the program
A federal judge in Texas had previously ordered that the program be reinstated last week
Both he and the 5th U.S. Circuit Court of Appeals refused the administration's request to put the ruling on hold
 Justice Samuel Alito ordered a brief delay to allow the full court time to consider the administration's appeal
Source: dailymail.co.uk
Statement by Donald J. Trump, 45th President of the United States of America
Biden is destroying America. His policies have created a living national nightmare: he's surrendered our energy independence, sabotaged the economy, surged violent crime, caved to China, crushed our citizens instead of the virus, created the single greatest humiliation in our history in Afghanistan, stranded thousands of our citizens overseas at the whim of Islamic extremists, and left a wide-open border to deadly drugs, vicious crime, and unlimited illegal immigration at home!
I created the most secure border in history. Biden has created the single most catastrophic border disaster in history—by far. Texas Attorney General Ken Paxton, whom I strongly endorsed for reelection, has just won a major Supreme Court victory against the Biden Open Borders agenda. I congratulate him on this win. Biden was found to have broken the law in terminating the Migrant Protection Protocols, or Remain in Mexico. Now, Biden must reinstate Remain in Mexico, one of my most successful and important programs in securing the border. Other State Attorneys General should follow suit and go after every one of Biden's unlawful border and immigration policies.

 
 
DHS Insider: "Some of these [migrant gang members] are encountered by Border Patrol and they're asked right away, 'Do you fear for your life if you are deported?' They'll say no, and then the next day they'll say yes."
DHS Insider: "It's almost like they [migrant gang members] are coached, 'Hey if you get caught, just go ahead and say this.'" 
DHS Insider: It is not true that migrant gang members are in danger if they were to be returned to their country of origin.
DHS Insider: "These are the people that are causing danger in those foreign countries. That's why they're on the Transnational Organized Crime [TOC] watchlist.  So, they are allowed to stay in the country while they wait for the asylum claims…They will be able to file for what is called the Employment Authorization Card. This essentially is a work permit, and they're allowed to stay legally under the protections of this [permit]."
DHS Insider: "This to me is a bigger problem than terrorism is right now within the country…Every single one of these Transnational Criminal Organizations are involved in sex trafficking."
DHS Insider: "Children are the most vulnerable population of any society. So, when you're sending kids to a place with no family [accompanying them] – or when the only family or guardians [they have] are known gang members, they're even more vulnerable."
DHS Insider: "If I was to go to any other media organization [besides Project Veritas], like The Washington Post or CNN — they're just mouthpieces for the administration…they won't report the information."
Source:  .projectveritas.com
---
Geopolitical/Police State
EXCLUSIVE Huawei gets U.S. approvals to buy auto chips, sparking blow back
U.S. officials have approved license applications worth hundreds of millions of dollars for China's blacklisted telecom company Huawei to buy chips for its growing auto component business, two people familiar with the matter said.
Source: reuters.com
I worked to secure America from the CCP threat, esp. Huawei's predatory espionage. This admin has given in to them.

The Russians get a pipeline. Iran gets billions. The CCP gets semiconductors.

America first is being undone. Bad for American security. https://t.co/oTCa3Xv0gQ

— Mike Pompeo (@mikepompeo) August 25, 2021
Joe Biden just approved licenses for the Chinese Communist Party's spy agency to buy auto chips, expanding their ability to conduct espionage & surveillance.

It should be an unbelievable decision, but sadly from this President it's not. https://t.co/NdptdXUGV1

— Ted Cruz (@tedcruz) August 25, 2021
---
War
Taliban vow to tackle CLIMATE CHANGE: Terror group sets out its eco credentials (presumably by taking Afghanistan back to the Middle Ages)
Taliban spokesman Abdul Qahar Balkhi says they want to play a global role
The terror group wants to help tackle climate change and security, he claims
The Taliban is trying to project a more modern and 'inclusive' image 
But executions and rights crackdowns have already been reported in regime
The Taliban has vowed to tackle climate change and global security as part of the terror group's attempt to rebrand itself and modernise despite reports of civilian executions and the erosion of women's rights under the new Afghan regime.
Source: dailymail.co.uk
So let me get this straight
Countries are still evacuating their people and troops
The [CB] froze all assets (reserves)
There are no dollars coming in
The country is a mess
There is no functioning government
BUT the first thing the Taliban is going to do is tackle climate change?
This is an F-U to the American People…pic.twitter.com/HCuToxPC0z

— Dan Scavino🇺🇸🦅 (@DanScavino) August 25, 2021
— Dan Scavino🇺🇸🦅 (@DanScavino) August 25, 2021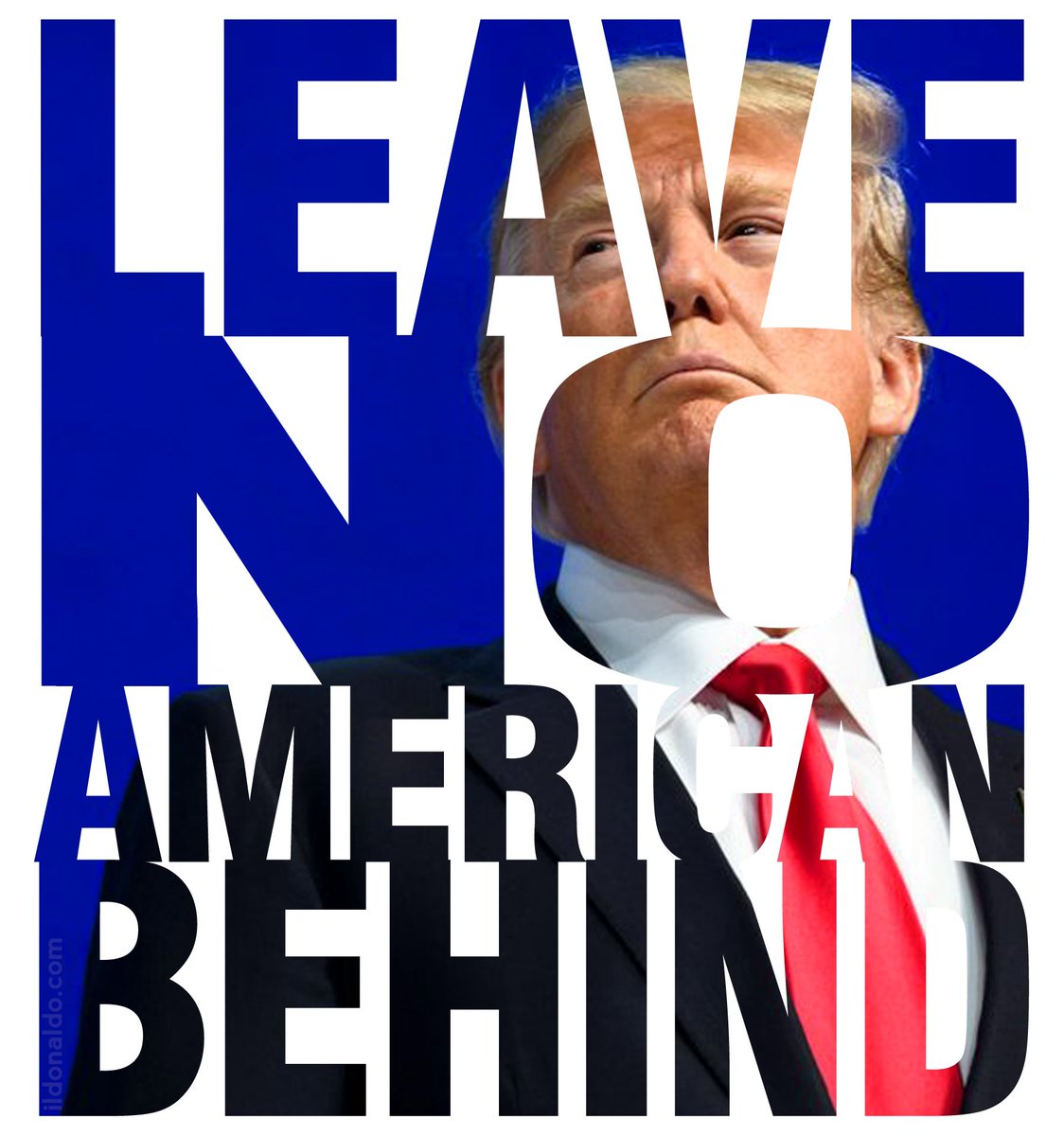 We know the forensic audits will be released soon, the [DS] will do anything to stop it, sue, infiltrate, Jan 6 investigation, Afghanistan, covid
 The [DS] airlifted unvetted afghan people out of Afghanistan, how many are terrorist
Then Biden said ISIS was released from prison and this will cause a problem in Afghanistan airlifted the American people out
So the question is are they bringing terrorist, taliban, isis here to the US for a [FF]
Sept 11, didn't the [DS] pick this date
VP Kamala Harris lays flowers at Sen. John McCain's memorial site, where his Navy aircraft was shot down in Hanoi, Vietnam, on the 3-year anniversary of his death.

📷 Evelyn Hockstein / AP pic.twitter.com/u1zZlmPONg

— NBC News (@NBCNews) August 25, 2021
---
False Flags
Delta Airlines announced  y that unvaccinated workers will be subject to an additional charge of $200 on their monthly healthcare plan starting in November.
CEO Ed Bastian said in a memo to employees that the average hospital stay for Delta employees infected with COVID-19 has been $50,000. The $200 per month extra charge reflects the "financial risk the decision not to vaccinate is creating for our company," the memo said.
The change will go into effect Nov. 1. Delta will also begin requiring unvaccinated employees to take a weekly COVID-19 test Sep. 12, if they are in an area where community transmission is high.
Source: dailycaller.com
On Friday, The Mississippi State Department of Health imposed new guidelines that require anyone infected with Covid 19 to isolate for 10 days at home.
The order took effect immediately and also included those who were fully vaccinated.
Dissenters who leave their homes and violate the draconian policy will face massive fines and possibly be thrown in jail.
Its not just a short time-out either – In addition to being fined up to $5,000, anyone who is found not mindlessly complying with the unconstitutional mandate could face a felony conviction and up to 5 years behind bars.
Source: thegatewaypundit.com
Only 28% of black Americans 18-44 years old are vaccinated in NY.

That means that next month, when the vaccine passport law goes into effect, 72% of black Americans in NY will be denied service.

If you think voter ID is racist, you must also think vaccine passports are racist.

— Billy Prempeh (@BillyPrempeh) August 13, 2021
BREAKING: Oregon Governor Kate Brown imposes OUTDOOR mask mandate, regardless of vaccination status. pic.twitter.com/FXTdrrY4N8

— Breaking911 (@Breaking911) August 24, 2021
Outdoor masks are back, didn't we see this during the antifa/BLM riots of 2020
1862
Q
!!mG7VJxZNCI
08/13/2018 14:38:54
 ID:
Archive Bread/Post Links: 62 / 149
Direct Link: 149
Image Name:
c5d858_6171128.jpg
Filename:
db0816285d95fd805e1ecab729217abd63e83a8338a8fd311603a134f87cf6be.jpg
Pfizer CEO Albert Bourla on   said a vaccine-resistant variant will likely emerge.
But don't worry because the pharma company already has a system in place to release a "variant-specific" jab within 95 days.
Two doses of the Pfizer vaccine plus a booster shot may not be enough to protect from new variants.
So we're already talking about a fourth Covid jab.
Source: thegatewaypundit.com
They are following the same playbook as the flu, but people are not afraid of the flu so they cannot make it mandatory. Think about is the flu virus different each year, is their a new shot for it, yes. They are now using this playbook but are making it mandatory using fear/fake news and fake stats which is all based on the fake tests.
4247
Q
!!Hs1Jq13jV6
05/15/2020 12:29:26
 ID: 84eaad
Archive Bread/Post Links: 9184180 / 9185312
Direct Link: 9185312
The people need to become the hunters, everything the [DS]/fake news/big tech/fake scientist etc… need to prove what they are saying to the people, they need to show verifiable facts, peer reviewed docs that scientist can reproduce the results. Put the burden of proof on them.  innocent until proven guilty, not following guidance until proven
Joe Biden is given classified intelligence report that says origins of COVID-19 remain inconclusive amid growing speculation it leaked from Wuhan virus lab
President Joe Biden reportedly received a classified intelligence report on Tuesday revealing the origins of COVID-19 are still unknown
It came 90 days after the president tasked intelligence agencies to create a report on the origins as questions swirled about how COVID began
He had received a report at the time saying that the community had 'coalesced behind two likely scenarios'
Some believed the virus originated in a lab in China that was studying coronaviruses, while others claimed it spread naturally to humans from animals
The intelligence community struggled to come up with an answer as they tried to get 'as much information as possible' from resources across the country
In June, Director of National Intelligence Avril Hines said she thought both theories were plausible
Source: dailymail.co.uk
Staten Island hospital employees have gathered over the last week in protest of vaccine mandates, requiring healthcare workers in New York to get vaccinated by September 27.
A
However, Staten Island University Hospital is a part of Northwell Health, which stated that those who fail to get vaccinated, and therefore fail to undergo testing on a regular basis, will "face adverse action that could progress up to and include termination."
Source: breitbart.com
---
Q
LOL OK SURE

Biden's DOJ has determined that half the 14,000 hours of surveillance footage taken at the Capitol btw noon and 8pm on January 6 is not pertinent to investigation and won't be made available to defendants.

Sounds legit. pic.twitter.com/qSZd0Uw0f3

— Julie Kelly 🇺🇸 (@julie_kelly2) August 24, 2021
USCP, DOJ hold all the cards with CCTV footage. Can't be FOIAed, either.

This whole prosecution reeks of cover up.

Release the tapes.https://t.co/yMzq6aS0Lg

— Julie Kelly 🇺🇸 (@julie_kelly2) August 24, 2021
They know they can get away with it. I listened to 3 status hearings today and judges DGAF about government slow-walking this as J6 detainees languish in jail. They give lots of tough talk (McFadden) but refuse to force DOJs hand. Prosecutors don't even have to try.

— Julie Kelly 🇺🇸 (@julie_kelly2) August 24, 2021
Democrat chair of January 6 committee wants phone and text messages of Republican members of Congress and Trump associates in their Capitol riot probe
Rep. Bennie Thompson, chair of the committee investigating the January 6th riot in the Capitol, said he was ready to subpoena records from GOP lawmakers
He declined to identify the lawmakers he was eying
Reps. Kevin McCarthy and Jim Jordan have said they talked to Donald Trump on the day of the MAGA riot 
The Democratic chairman of the committee investigating the January 6th MAGA riot in the Capitol revealed on Monday he'll seek phone records from several hundred people, including Republican members of Congress, as part of the probe.
Source: dailymail.co.uk
Folks,
Got a call today. It appears this investigation into election fraud in Wisconsin is deadly serious. The questions were very pointed and seem to be on the money. There are already tranches of ballots they've identified.
Wisconsin may end up being one of the most filthy examples in the country. There are large numbers of ballots ID'ed as harvested and suspected illegal.
Of all the efforts I've heard about, this one seems to be not only the most serious, but also the most informed on what to look for and how this likely steal was carried out.
Just given the sheer numbers, I don't know how Biden's margin holds statewide. They're looking at over 3k harvested in Kenosha, alone. If you remember that last harvest batch in that country sent me through the roof.
I just pray they don't focus only on these larger areas because our findings really do suggest "a little here, a little 

…
Conservative election integrity group True The Vote has been conducting a months-long massive and clandestine voter fraud investigation into the 2020 presidential election, the results of which may soon start coming out,
A document that the group's founder Catherine Engelbrecht circulated to prospective donors, obtained by Breitbart News, details several facets of the investigation—which centers on what the group describes as the collection of cell phone GPS ping data in key election hotspots around the country including Georgia, Arizona, Wisconsin, Pennsylvania, and Michigan.
When reached and asked to comment on the forthcoming investigation, Engelbrecht confirmed the authenticity of the document and its contents but declined further comment at this time.
The document says that True The Vote has spent the last several months since late last year collecting more than 27 terabytes of geospatial and temporal data—a total of 10 trillion cell phone pings—between Oct. 1 and Nov. 6 in targeted areas in Georgia, Arizona, Michigan, Wisconsin, Pennsylvania, and Texas. The data includes geofenced points of interest like ballot dropbox locations, as well as UPS stores and select government, commercial, and non-governmental organization (NGO) facilities.
"From this we have thus far developed precise patterns of life for 242 suspected ballot traffickers in Georgia and 202 traffickers in Arizona," True The Vote's document says. "According to the data, each trafficker went to an average of 23 ballot dropboxes."
In other words, what the document says is that True The Vote was able to take cell phone ping data on a mass wide scale and piece together that several people—suspected ballot harvesters—were making multiple trips to multiple drop boxes, raising potential legal questions in a number of these states.
From there, the document continues, True The Vote gathered surveillance video on the drop boxes in Georgia and is attempting to gather similar such surveillance video from other states. The document states that True The Vote has obtained one full petabyte of surveillance footage on drop boxes—two million minutes of video—which it says is broken into 73,000 individual video files. The group is expected to begin releasing some of these videos, which purportedly show the same people going multiple times to the same drop boxes, in the coming weeks.
Source: breitbart.com
 Fann said she was interviewing a potential contractor to audit another aspect of Maricopa County's election process – how employees verified voter signatures on the nearly 1.9 million early ballot affidavit envelopes turned in during the election.
 
Those signatures must be verified before the ballot inside can be sent for tabulation, but questions have been raised about the procedures utilized by then-County Recorder Adrian Fontes and his staff question while conducting those verifications.
Fann says whoever she hires to review the procedures and the signatures will start by looking for envelopes which do not contain the required voter signature. There will also be a review for unidentifiable signatures -what Fann's calls "scribbles"- which can be matched up against Maricopa County's voter database, which includes images of all prior signatures used by a voter during an election.
Source: arizonadailyindependent.com
🔥[][][][][][][][][][]🔥
Is President Trump Setting Up a Shadow Government?
🔥[][][][][][][][][][]🔥

What is COGCON Level 2?

1) Thread pic.twitter.com/956Uf9udzf

— A Safe Place for Rational Thinking (@aspfrt) January 19, 2021
511
Q
!UW.yye1fxo
01/08/2018 02:00:50
 ID: a1d9ea
Archive Bread/Post Links: 22943 / 23580
Direct Link: 23580
500
Q
!UW.yye1fxo
01/07/2018 22:18:45
 ID: f946c4
COGCON
 ("continuity of government readiness condition") is a 
United States government
 readiness level, roughly analogous to the 
DEFCON
alert state
 system, tracking the readiness of the government in the event of an emergency
Q

 

!!Hs1Jq13jV6

 

ID: 866b8a

 No.9473673

EAM LOYALISTS:
RED1: POTUS twitter removal
RED2: Central communications blackout [continental US]
RED3: CLAS movement PELOSI or PENCE
RED4: Movement of MIL assets [10th Mountain_1st Marine_CPSD_Marine_QVIR] to central locations under guise of citizen riot control.
RED5: NAT MIL COM CEN
RED6: SEC OF DEF _instruct1
USSS
CASTLE_ROCK
Q
DoD Multi-Domain Operations (MDO)
To run MDO, the various branches of the military and allied partners must be able to collect data from sensors, platforms, soldiers, and even weapons. To use data analytics in the military, the data is fused into actionable intelligence in real-time and that information is delivered up and down the chain of command and across services to the right decision-maker. As MDP provides options for executing simultaneous and sequential operations, data analytics helps to gain control over the operational environment.
As a component of the integration of advanced technologies, the Whooster OWL Platform provides the real-time aggregation of relevant data, using defense analytics. This data is termed as actionable intelligence military data and is disseminated to any required level of command on the appropriate device.