Optics Are Important, Barr's Delayed Testimony Confirmed, Traps Are Important – Episode 2097
Podcast: Download (Duration: 38:54 — 40.3MB)
Trump economic plan has accelerated, the people are going to receive the benefit and it will take effect this September, timing is everything. Trump is now taking the educational funds and returning them to the states, this is to allow those closest to the children to make choice on education not government. The Senate is questioning Judy Shelton and she just let them know that draining the [CB] swamp is not out of the question. The [DS]/D's walked right into the latest trap, it was planned perfectly. Optics are very important, an outside prosecutor is looking into the Flynn case. Barr testimony delayed to educate the people and to allow for the declas. The Durham investigation is still ongoing and there are bigger slam dunks coming.
Check Out The X22 Report Spotlight YouTube Channel X22Report Spotlight
Please check Newzsentinel.com for the latest news on the economic collapse. The Sentinel Alerts are updated throughout the day.
---
Current News – 02.14.2020
Watch The X22 Report On Video
---
Economy
Trump Wants New Tax Cuts by September 2020: Kudlow
Kudlow said administration officials will probably use Office of Management and Budget Director Russell Vought's $1.4 trillion budget request to craft the new package, dubbed "tax cuts 2.0."
The package containing the fresh round of cuts will come out sometime in September, according to Kudlow.
 Remember what Trump said, 
"We'll be announcing it some time in the next year, but it'll be a very, very substantial tax cut for middle-income folks who work so hard,"
September interest time to announce a tax cut
Source: theepochtimes.com
Trump First President To Budget For Sending Education Bucks Back To States
President Trump has become the first president to incorporate into his budget one of the few good federal education policy ideas: Sending Americans' money back to their states to decide how to use it.
Federal education programs have wasted trillions, enriching contractors and bureaucrats who lobby for open taps while arm-twisting Americans into trusting them with their dollars and children against all evidence that trust is deserved. Even federal evaluations have repeatedly found that federal education programs are ineffective. The conclusion of a century of increasing federal involvement in education is unequivocally that if you want something in education, the worst thing you can do is task the federal government with it.
That's why it's such a good idea to get the money back closer to the kids, where it belongs. The Trump administration's aspirational 2020-21 budget proposal would block grant a substantial portion of K-12 dollars back to states. It's an excellent first step towards eliminating federal meddling in local schools altogether, which President Trump has repeatedly said needs to happen. It would also be the only such step Congress has ever made, and thus their best move on education in a century.
Source: thefederalist.com
SENATE ATTACKS JUDY SHELTON FOR SIN OF BEING OUTSIDE THE MAINSTREAM
Today the Senate Banking Committee held a hearing for President Trump's two most recent Federal Reserve nominees. In one chair sat Christopher Waller, vice president and director of research at the Federal Reserve Bank of St. Louis, whose dreadfully dull answers could have been the product of a bot forced to watch 1,000 hours of central bank testimony.  Luckily for those watching, most of the questions were directed towards the far more intriguing – and controversial – Judy Shelton.
Why the attack Judy Shelton's record includes public support for a modern gold standard, criticism of the Fed's response to the financial crisis, and even compared America's central bank to Soviet central planners. On the topic of competing currencies, Ms. Shelton once referred to Bernard von NotHaus, a man arrested by the US government for the production of silver "Liberty Dollars", as the "Rosa Parks of monetary policy" for his willingness to challenge the Fed. 
 Judy Shelton offered a glimpse of what it would look like to actually drain the swamp of central bankers.
Senator Richard Shelby, at one point the Chairman of the Banking Committee, was particularly appalled at the notion of nominating a Federal Reserve candidate so outside the mainstream. His grilling of Ms. Shelton included sagely pointing out that the amount of gold in the world is worth less than the American GDP, and suggested that the gold standard was a product of the days when the US was a "barter economy."
Senator John Kennedy of Louisiana pushed Ms. Shelton on what she would recommend if faced with an abrupt financial crisis. Her response, unfortunately, was more of the same – taking interest rates to 0, more QE. It was an answer so uninspired that it was basically repeated by Mr. Waller.
Source: mises.org
---
Political/Rights
Nigerian Brothers to Testify Against Jussie Smollett
Nigerian brothers Abel and Ola Osundairo are prepared to testify at the upcoming trial for Empire actor Jussie Smollett, according to their lawyers,
"They have no ill will towards Mr Smollett," said Gloria Schmidt Rodriguez — one of the lawyers for the Osundairo brothers —
"They really feel like their role in this now is to be honest about what they know," she added. "They hope he can be honest about what he knows."
Source: breitbart.com
AS we discussed yesterday Barr appeared on ABC News, and he set the record straight, that nobody can influence him, remember 
Optics are very important,
1. Barr is independent
2. Barr will not be influenced
3. Barr will make his own decisions
4. Trump like Fox News,
Barr uses ABC News The Setup is Complete,
Barr can now proceed
"The President has never asked me to do anything in a criminal case." A.G. Barr This doesn't mean that I do not have, as President, the legal right to do so, I do, but I have so far chosen not to!

— Donald J. Trump (@realDonaldTrump) February 14, 2020
#BREAKING: The Justice Department is dropping it's criminal investigation and pursuit of charges against fired deputy FBI director Andrew McCabe. pic.twitter.com/vdg6hPdtar

— Jennifer Franco (@jennfranconews) February 14, 2020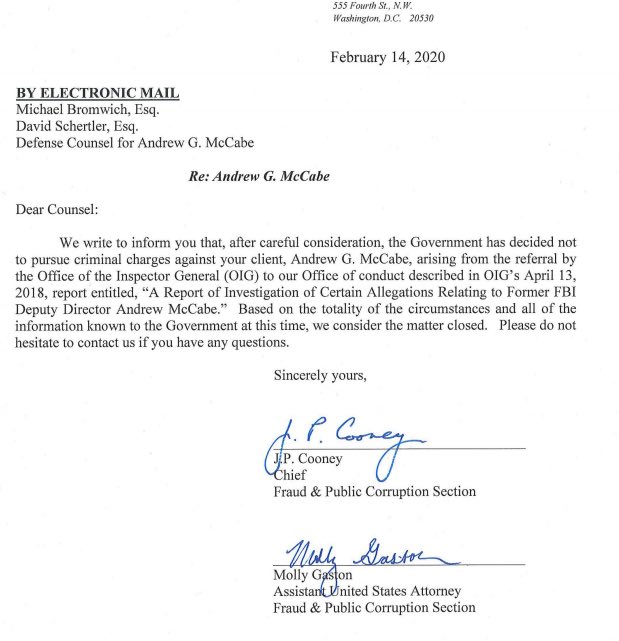 I could see strategy for this.

People will say "Why charge Flynn and not McCabe?!" adding to that argument.

The public are saying "WTF?!", and demanding justice. This will make Durham's upcoming drops more accepted.

Appear weak when you are strong. Information warfare. https://t.co/k6jSLRl4VH

— Jordan Sather (@Jordan_Sather_) February 14, 2020
The DOJ under Barr went ahead and countered the sentencing of RS, the MSM went crazy, Barr is taking orders from Trump, we need an investigation, we need Barr disbarred etc.. Remember RS lied, did McCabe lie, yes more times than RS and the DOJ did not pursue the case, then Barr appeared on ABC, letting everyone know that nobody can influence him, then  we have McCabes charges dropped. What did the patriots do, the lurred the MSM, DS and other right down the path they wanted them to go. Barr does think for himself and make decisions on his own, they let McCabe off. Do you really think McCabe is off the hook, the DOJ   prosecutes the serious crimes, the slam dunks.  They are not finished with McCabe, optics are important,  
Then we have this
BREAKING: AG Barr Installs Outside Prosecutor to Review Abusive Case Against General Flynn
US Attorney General Bill Barr has assigned an outside prosecutor to review the abusive case against General Mike Flynn.
Barr also assigned a handful of prosecutors to review other cases in the US Attorney's office in DC.
US Attorney in St. Louis Jeff Jensen is one of the prosecutors handling Flynn's case.
Source: thegatewaypundit.com
SCOOP: Chairman Senate Judiciary formally asks AG Barr to make witnesses available for probe "Crossfire Hurricane" + #FISA @CBSNews told "former Dept employees" cited in letter will be contacted directly, plan to call Comey McCabe Yates Rosenstein among others @LindseyGrahamSC pic.twitter.com/dtkhrK6LsZ

— Catherine Herridge (@CBS_Herridge) February 14, 2020
So lets put all of this together, Barr dismisses McCabes case, gives the illusion they are reviewing the cases, then assigns and outside prosecutor to review flynns case.
Happy #ValentinesDay from the Senate Judiciary Committee! pic.twitter.com/2uSrWZO6YT

— Senate Judiciary (@senjudiciary) February 14, 2020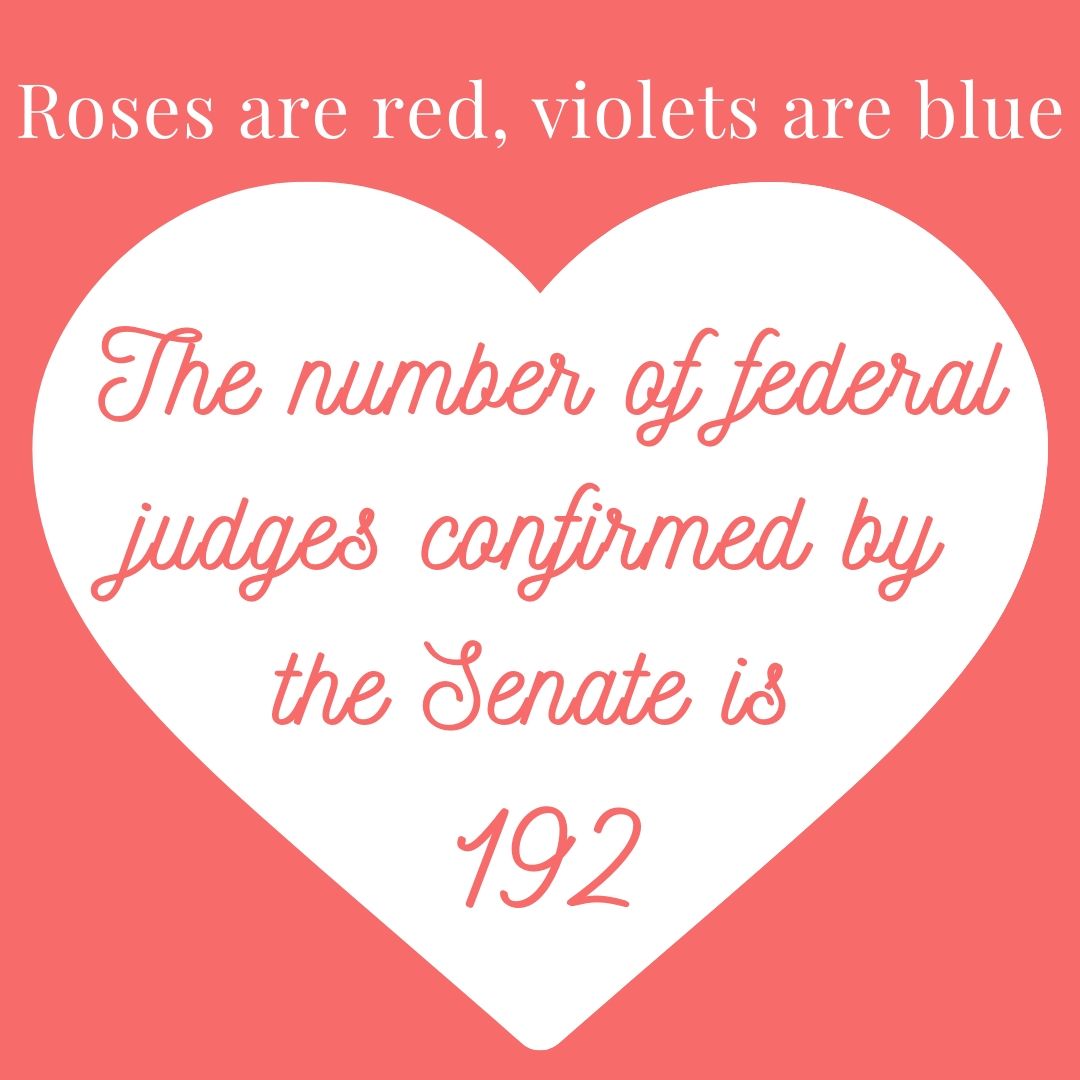 Britain's financial regulators are probing links between Barclays Chief Executive Jes Staley and Jeffrey Epstein, 
Barclays disclosed earlier in the day that its board had looked into media reports on Staley's relationship with Epstein, and probed the chief executive's characterization of it.
U.K. regulators launched their investigations into links between Staley and Epstein after JPMorgan Chase & Co's provided them with emails the two exchanged when Staley was the head of JPMorgan's private bank,
Source: reuters.com
---
Geopolitical/Police State
The Pentagon must stop work on its major cloud computing contract that Microsoft won last year, a court ruled  
Amazon, which asked for the delay, argues it lost the Joint Enterprise Defense Infrastructure, or JEDI, contract to Microsoft because of President Donald Trump's remarks disparaging the company and its founder, Jeff Bezos.
Amazon is suing the Pentagon in the Court of Federal Claims, and filed the request for an injunction on Jan. 22, saying in a statement that "it is common practice to stay contract performance while a protest is pending and it's important that the numerous evaluation errors and blatant political interference that impacted the JEDI award decision be reviewed."The judge agreed with Amazon. The ruling is sealed, but a summary of the document posted on the Public Access to Court Electronic Records website said the Pentagon is "hereby preliminarily enjoined from proceeding with contract activities … until further order of the court." Amazon must provide $42 million in security, which will be held by the court until the case is closed, to cover any costs and damages if future court proceedings show the injunction was issued wrongfully,
Source: politico.com
Chinese Telecommunications Conglomerate Huawei and Subsidiaries Charged in Racketeering Conspiracy and Conspiracy to Steal Trade Secrets
Charges also Reveal Huawei's Business in North Korea and Assistance to the Government of Iran in Performing Domestic Surveillance
The 16-count superseding indictment also adds a charge of conspiracy to steal trade secrets stemming from the China-based company's alleged long-running practice of using fraud and deception to misappropriate sophisticated technology from U.S. counterparts.
The indicted defendants include Huawei and four official and unofficial subsidiaries — Huawei Device Co. Ltd. (Huawei Device), Huawei Device USA Inc. (Huawei USA), Futurewei Technologies Inc. (Futurewei) and Skycom Tech Co. Ltd. (Skycom) — as well as Huawei's Chief Financial Officer (CFO) Wanzhou Meng (Meng).  The new superseding indictment also contains the charges from the prior superseding indictment, which was unsealed in January 2019.
As revealed by the government's independent investigation and review of court filings, the new charges in this case relate to the alleged decades-long efforts by Huawei, and several of its subsidiaries, both in the U.S. and in the People's Republic of China, to misappropriate intellectual property, including from six U.S. technology companies, in an effort to grow and operate Huawei's business.  The misappropriated intellectual property included trade secret information and copyrighted works, such as source code and user manuals for internet routers, antenna technology and robot testing technology. 
Source: justice.gov
The revolt against #Macron is spreading throughout #France

Teachers, lawyers, firefighters, bus drivers, farmers, civil security pilots … and DOCTORS AND NURSES!

📽️ || 'protesting hospital personnel in Paris' (#greve14fevrier) pic.twitter.com/yiv6CgG5gb

— Oh boy what a shot (@ohboywhatashot) February 14, 2020
---
War
Ukrainian president fires chief of staff and replaces him with aide tied to Giuliani 
U

krainian President Volodymyr Zelensky has fired his chief of staff and replaced him with Andriy Yermak,
I wonder why his chief of staff was replaced.
Remember  during Trump's impeachment trial revealed that Giuliani and Yermak met last summer,
Source: washingtonexaminer.com
The United States reached an agreement with the Taliban in Afghanistan that U.S. officials said will likely be implemented "very soon" and could lead to American forces leaving the war-torn country.
According to the Washington Free Beacon, senior officials in the Trump administration told reporters on the sidelines of the Munich Security Conference Friday that the truce between the two groups will feature a dramatic reduction in violence for at least seven days while Taliban leaders negotiate with U.S. officials, potentially leading to a massive troop withdrawal.
Source: thefederalist.com
---
Q
Durham scrutinizing John Brennan's handling of Russian interference in 2016

U.S. Attorney John Durham is reportedly reviewing John Brennan's analysis of Russian election interference, including scrutiny of the former Obama CIA director's handling of a secret source said to be close to the Kremlin. 

Much of this revolves around how the United States government eventually reached its January 2017 intelligence assessment on Russian meddling and whether Brennan was pushing for a biased result.

One major battle was about the identity and credibility of a CIA source allegedly close to the Kremlin. The NSA wanted more details about him, which the CIA resisted before providing them. The NSA then disagreed with the CIA and FBI about how much confidence to place in the source. ministration's response" and said the discussions "were atypically restricted" and "excluded" key officials who were normally clued in.

Read carefully.
Sound familiar?
Sometimes a leak turns into a flood.
Q
I need someone to explain to me why Bill Barr can immediately sit down with ABC but not under oath before Congress. Explain it to me like I'm in kindergarten.

re: delayed testimony
1. allow for public dissemination of critical facts [possible unseal(s)-declas] prior to world televised sit down.
Sometimes the necessary forum to update the American public is provided by those same people being investigated for….
Release to change strategy?
Watch what happens next!
Q
It seems we now have confirmation from Q AG Barr will testify on March 31. Documents may be declassified & indictments unsealed prior to his testimony.
Why, this will allow Barr to educate the people on national TV as he testifies in front of the HJC, this is a trap and the [DS]/Ds fell right into it.
Just like the corruption in Ukraine, the public needs to learn about the corruption in the Obama FBI & CIA that led to the phony Mueller probe in the first place
.
  Barr is taking the time to declassify and collect information from Durham and that brings me back to Feb 19  post again from a year ago. 
Q

 

!!mG7VJxZNCI

 

ID: 254408

 No.5272816


DnU4TYOXsAA_XYI.jpg

DnoC9BfW4AAwKt5.jpg

Review time.
Q
Now we know that Q is not just talking to anons, Q is talking to the [DS]/MSM and many other players, We do know the exact date, Q could be putting this out to push the [DS] into doing something, it might be for a strategic purpose, but we need to remember there is a  reason why Barr put off testifying to March 31, this is not a coincidence.  
The [DS]/Ds are in a tough place, optics are important, Q informed them that this was a setup, the Ds ordered Barr to testify, they were outraged by what happened, if they say we do not want him to testify it shows that Barr is doing his job, THE TRAP 
They've only dropped the investigation arising from Horowitz's 2018 referral. This has nothing to do with Durham's investigation which is still ongoing.

Q
I'm not playing the game until the Durham investigation concludes. I strongly encourage you to do the same.

Bigger

[slam-dunk]

charges coming?

Q
DRAIN THE SWAMP! We want bad people out of our government!

— Donald J. Trump (@realDonaldTrump) February 13, 2020