Rig For Red, Everything Has Meaning, Nothing Can Stop What Is Coming – Episode 2136
The MSM/[CB] are following their script, China was suppose to be the next economic powerhouse, the game has changed, but the players are sticking to their script. Warnings are now floating around the EU is doomed, countries might be going their own way.Trump moves into the next phase of the economy, he is ready to use the [CB] fiat currency to rebuild the economy. The patriots are now ready to push their operation, indicators are coming from all directions. Future proves past, nothing can stop this, nothing. The [DS] is panicking and the patriots are preparing to move this operation forward. The Empire State Building is signaling red.
Check Out The X22 Report Spotlight YouTube Channel X22Report Spotlight
Please check Newzsentinel.com for the latest news on the economic collapse. The Sentinel Alerts are updated throughout the day.
---
Current News – 03.31.2020
v
Watch The X22 Report On Video
---
Economy
The coronavirus crisis could be the "opportunity of the century" for China to cement its place as a global power, a professor told CNBC  
"I think this is the opportunity of the century for China to build trust in the world, which it has found so difficult to come by as a rising nation, and to rebuild its international image — China doesn't (want to) waste an opportunity like this," Keyu Jin, associate professor of economics at LSE, told CNBC's "Squawk Box Europe."
She added that China had seized opportunities to elevate its position during other recent economic crises, such as the financial crisis and through its support of the European debt market.
Source: cnbc.com
MAJOR: France Says Coronavirus Crisis Puts EU Credibility On Line
A French minister stated how the European Union responds to the coronavirus outbreak will determine its future credibility as the pathogen continues to take a heavy toll across the bloc.
"If Europe is just a single market when times are good, then it has no sense," French State Secretary for European Affairs
"Our Europe is one of action, one of solidarity, and if certain countries see otherwise, well then the question of their place will raise itself, as what the union should be doing as a group of 27," noted de Montchalin.
Europe's populist parties could be the winners if EU leaders failed to act collectively throughout a serious crisis, she stressed. As the coronavirus crisis persists in the EU, particularly in Italy, Spain, Germany and France, the lack of cooperation on some fronts within the bloc is attracting criticism.
Source:  fort-russ.com
Great news! American families will now be able to buy safer, more affordable, and environmentally friendly cars with our new SAFE VEHICLES RULE. Get rid of those old, unsafe clunkers. Build better and safer American cars and create American jobs. Buy American!

— Donald J. Trump (@realDonaldTrump) March 31, 2020
My proposal to the politically correct Automobile Companies would lower the average price of a car to consumers by more than $3500, while at the same time making the cars substantially safer. Engines would run smoother. Positive impact on the environment! Foolish executives!

— Donald J. Trump (@realDonaldTrump) March 31, 2020
With interest rates for the United States being at ZERO, this is the time to do our decades long awaited Infrastructure Bill. It should be VERY BIG & BOLD, Two Trillion Dollars, and be focused solely on jobs and rebuilding the once great infrastructure of our Country! Phase 4

— Donald J. Trump (@realDonaldTrump) March 31, 2020
---
Political/Rights
Pelosi to Push Vote-by-Mail Funding for States in Next Stimulus
Speaker Nancy Pelosi said the nation must move to a vote-by-mail system amid the ongoing coronavirus crisis and that she plans to advocate funding for that in the next stimulus measure.
Source: bloomberg.com
VOTER FRAUD WARNING! After failing last week, Nancy Pelosi plans to try again to end voter id in next "stimulus" bill! #HowtoStealanElection https://t.co/MEef10cpyS https://t.co/Q4QQBd9hQJ

— Tom Fitton (@TomFitton) March 31, 2020
The IG has completed an audit of the FISA Woods Files.

Files were missing.

Every application they reviewed (25) had errors and unsupported facts.

Read it here: https://t.co/1HnpRZic14 pic.twitter.com/TYQsMkJJyK

— Techno Fog (@Techno_Fog) March 31, 2020
What happens next?

Per FISC rules, DOJ/FBI must inform the FISC of these problems/omissions.

We hope to see further action from FISC – ordering more reviews, more accountability. Fingers crossed. pic.twitter.com/xd8S9g1drI

— Techno Fog (@Techno_Fog) March 31, 2020
#FISA BREAKING: IG Horowitz on FBI FISA applications and supporting docs, so-called Woods File "As a result of our audit work to date…we do not have confidence that the FBI has executed its Woods Procedures in compliance with FBI policy." @CBSNews https://t.co/2G2dNUU2Zd

— Catherine Herridge (@CBS_Herridge) March 31, 2020

Unbelievable. Inspector General Horowitz found 4 of the 29 Woods Files were missing… and in 3 instances, it's possible they never existed.

This is exactly why we need to reform our #FISA system. We can't let what happened to @realDonaldTrump in 2016 ever happen again! https://t.co/ixcXrEI71a

— Rep. Doug Collins (@RepDougCollins) March 31, 2020
SHOCK POLL: "Should Hillary Clinton be prosecuted for erasing over 30,000 emails so that the FBI could not read them." Voters overall said "yes" 52 percent to 32 percent "no." https://t.co/LG5aOLuhrY https://t.co/jRcjVzCN37

— Tom Fitton (@TomFitton) October 30, 2019
---
False Flags
CNN Host Chris Cuomo Tests Positive for Coronavirus
Google Vice President Vinton Cerf Tests Positive for CCP Virus
NEW:

Court records show the wife who fed her husband fish cleaner (poison?) has a history of mental illness (paranoia, depression) and had considered divorcing her husband as far back as 2012.

[short thread] pic.twitter.com/5eHF5Z52ah

— Techno Fog (@Techno_Fog) March 31, 2020
---
Q
Spring still comes (and yes I can use portrait mode) pic.twitter.com/jTagJGvzEN

— James Comey (@Comey) March 31, 2020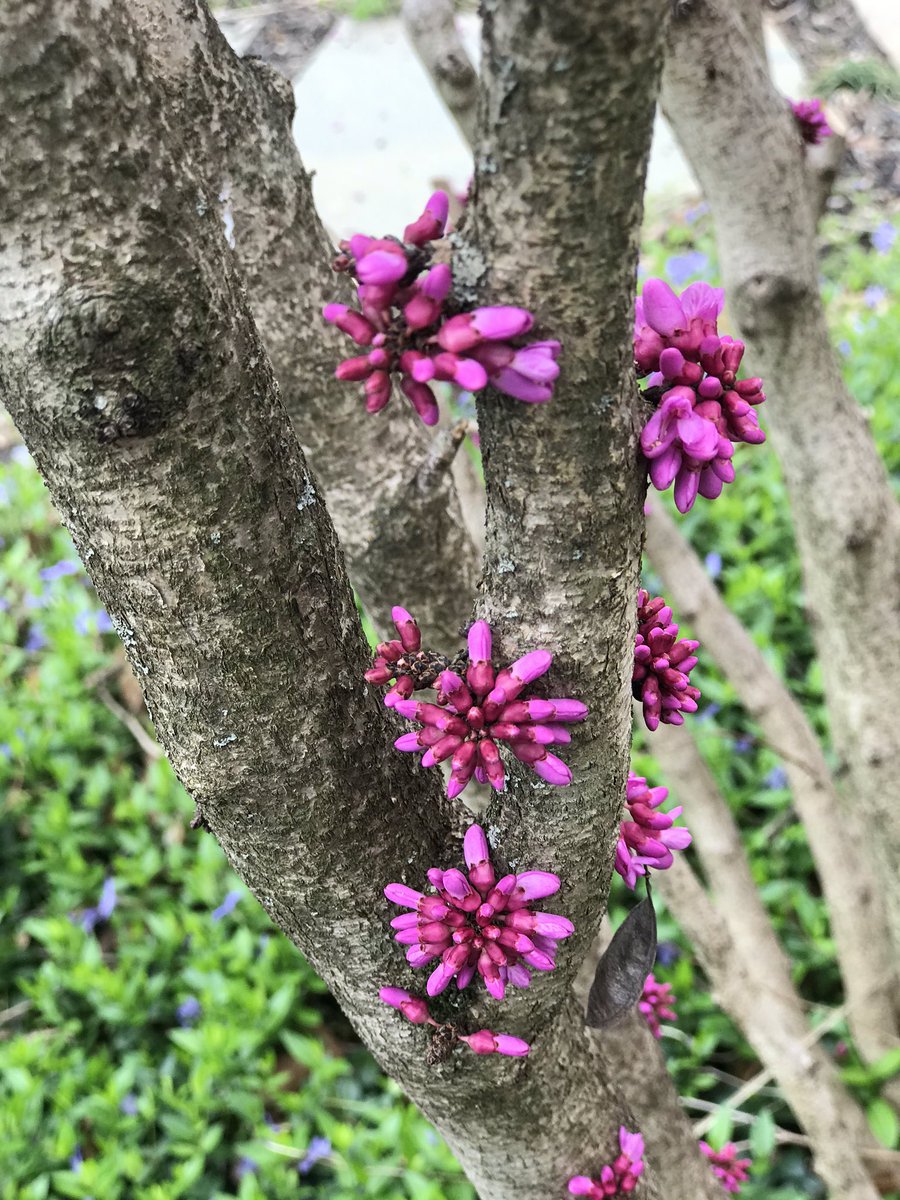 Birds sing after a storm; why shouldn't people feel as free to delight in whatever sunlight remains to them?
Chelsea & I wrote a book called Grandma's Gardens about Chelsea's gardening with my mom & my gardening with my grandkids. I can't wait until we can all safely spend time outside with our loved ones again—and we'll look forward to sharing more with you when this crisis is over. 🌸 pic.twitter.com/zD4DErus9z

— Hillary Clinton (@HillaryClinton) March 31, 2020
Q 

!UW.yye1fxo

 

ID: 87df69

 No.351238


Slave Gardens

To supplement basic provisions provided by their master, some bondpeople grew their own foodstuffs and staple crops for personal consumption or sale. Enslaved men and women typically tended these gardens or "patches" after they had finished their daily or weekly work for their master.

What does a 'Flower' represent?
What does 'Deflower' represent?
Q
We've seen all too terribly the consequences of those who denied warnings of a pandemic. We can't afford any more consequences of climate denial. All of us, especially young people, have to demand better of our government at every level and vote this fall. https://t.co/K8Ucu7iVDK

— Barack Obama (@BarackObama) March 31, 2020
See the plan? https://t.co/OYk8Rnfhfq

— Robert Barnes (@Barnes_Law) March 31, 2020
Mark Meadows to Start as White House Chief of Staff
Rep. Mark Meadows,   Meadows   first day at the White House is on Tuesday.
Source: thedailysignal.com
Coronavirus Jailbreak: California Gov. Gavin Newsom Commutes Sentences for 14 Convicted Killers
California Gov. Gavin Newsom (D) is responding to the Chinese coronavirus crisis by commuting the sentences of 14 felons convicted of murder or being involved in a murder.
Newsom made the decision to more quickly commute felons' sentences in the midst of the coronavirus, providing early release through parole to about 19 felons — some of whom killed children and one convict who murdered a pregnant woman.
Two of the felons are immigrants to the U.S., and Newsom's purpose for commuting their sentences is to have them avoid deportation.
The 19 felons given commutations by Newsom include:
In New York, as Breitbart News reported, Gov. Andrew Cuomo's (D) insistence that at least 1,100 inmates be released from prison during the coronavirus crisis has allowed eight sex offenders — three of whom raped children — to be freed back into the general public
Source: breitbart.com
With interest rates for the United States being at ZERO, this is the time to do our decades long awaited Infrastructure Bill. It should be VERY BIG & BOLD, Two Trillion Dollars, and be focused solely on jobs and rebuilding the once great infrastructure of our Country! Phase 4

— Donald J. Trump (@realDonaldTrump) March 31, 2020
Phase I.
Easy to swallow.
Loss of power/influence.
Good time to prosecute.
Just wait until next week.
You are all Patriots.
Q
Public can understand and accept sexual misconduct and general corruption.
Possibly insinuating that Phase 2 won't be as easy for the public to digest
Removing these persons removes obstacles to America First agenda, part of draining the Swamp.
Now that their funding, protection is gone, their character exposed, the stage is set for prosecutions.
Stay tuned.
Everything has meaning or a purpose.
@Jack – getting nervous?
Phase [2].
Q
A Traitor's Justice.
Phase III
Panic in DC.
RATS EVERYWHERE.
For those who decide to save the taxpayers some money – There is no escaping God.
Q
Hm. Yeah… pic.twitter.com/8sKeaskClh

— Tim McG (@TimMcG4) March 31, 2020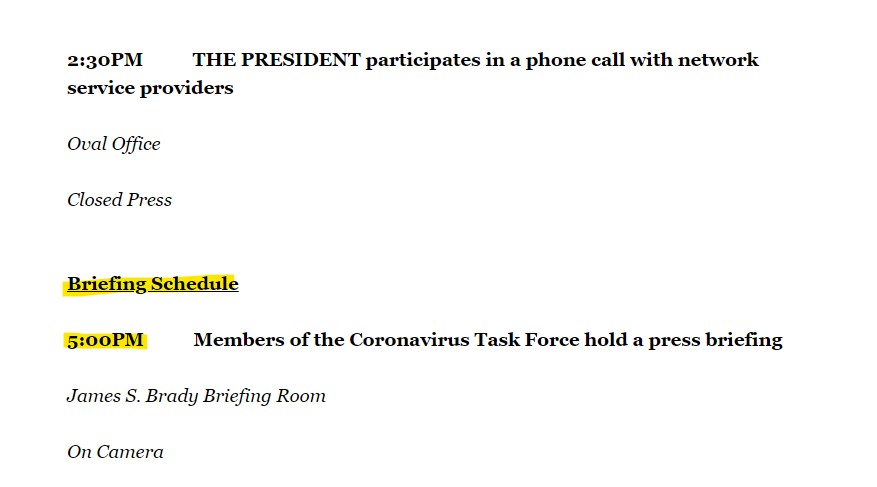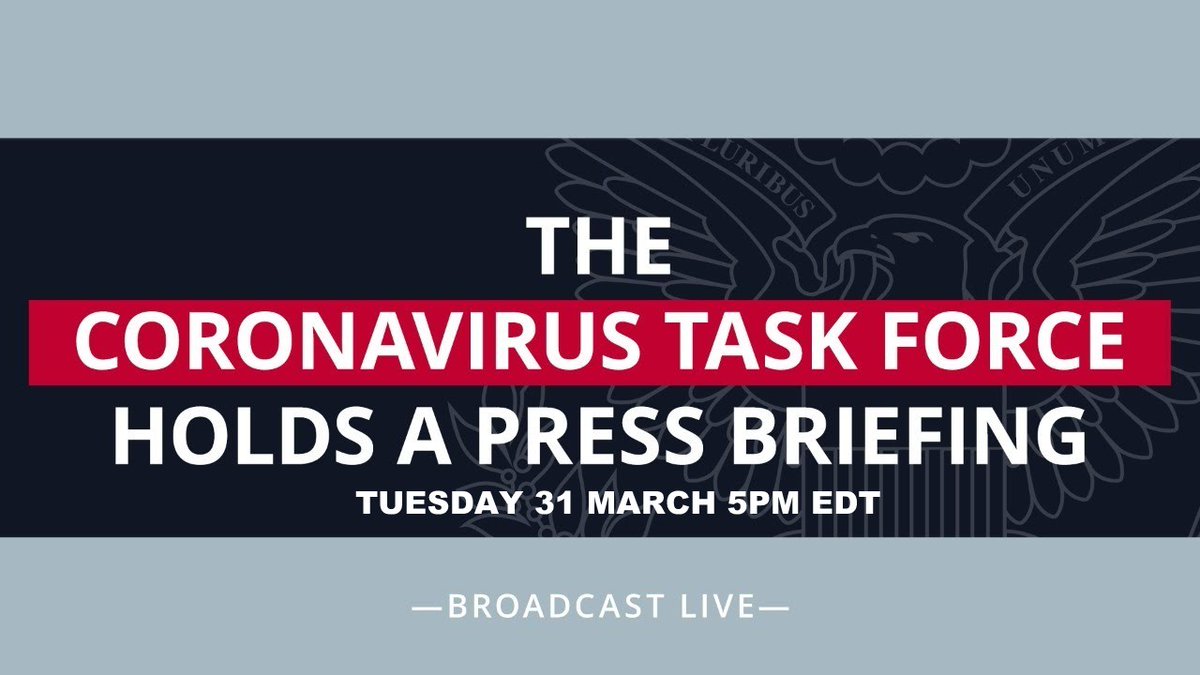 #HaveFAITH & #DoNotFear Thread:
I'll start off with God bless President Trump, Q team, all of our Military members serving during #TheSTQRM⚡, and to everyone on all social media fronts fighting in the Great Meme War!

Let's start with #KANSAS & some #Q comms. https://t.co/qKohQhesQt pic.twitter.com/S6xgU3bQCC

— Patriot Politics Research ☦🇺🇸🐸 (@Mile_Voli_Disk0) March 31, 2020
Thought you might like this#WWG1WGA pic.twitter.com/gqlm06R2xw

— Harry Shooboobbee (@HShooboobbee) March 29, 2020
Nothing is random.
Everything has meaning.
+++
Q
Cleaner version. pic.twitter.com/7fkKF6bGTd

— Gen Flynn is a Hero 🇺🇸⭐️⭐️⭐️🇺🇸 (@launa_usa) March 31, 2020
Q

 

!xowAT4Z3VQ

 

ID: 491f56

 No.875988

Q

 

!xowAT4Z3VQ

 

ID: 491f56

 No.875936


>>875827
Follow Bolton.
Clean.
Stage.
Learn how to archive offline.
The streets will not be safe for them.
Q
>>875936
Operators onsite.
Deep.
Safe.
Q

Q

 

!xowAT4Z3VQ

 

ID: 463ae0

 No.884736


Future proves past.
Several today.
[1 day]
RR.
Military.
Border.
Keep watching the news.
[A]pril.
MOAB.
Q

Q

 

!xowAT4Z3VQ

 

ID: 169658

 No.896621


>>896546
Used against them.
NG now active.
Refer to old drops re: SA / NG.
The WAVE.
Q
Q

 

!xowAT4Z3VQ

 

ID: 33a3aa

 No.899433


POTUS will be up all night.
Pray.
Watch the news tomorrow.
Q
What US President was nicknamed "Eagle" by the USSS?
FlyEaglesFly
Q https://t.co/PtEv19oNwF

— CJTRUTH (@cjtruth) March 31, 2020
Why is LRD chatting up Eagles on Twitter
>>150400127
What US President was nicknamed "Eagle" by the USSS?
FlyEaglesFly
Q
Code Red

Empire State Building lit up like a siren. #ItsHappening

— QAnon +++ (@MagniAnon) March 31, 2020
"Challenging times are ahead for the next 30 days – but the more we dedicate ourselves today, the more quickly we will emerge on the other side of this crisis <#COVID19>. The more we commit ourselves NOW, the sooner we can win this fight and return to our lives." @realDonaldTrump pic.twitter.com/hWshVPE9E5

— Dan Scavino Jr.🇺🇸 (@Scavino45) March 31, 2020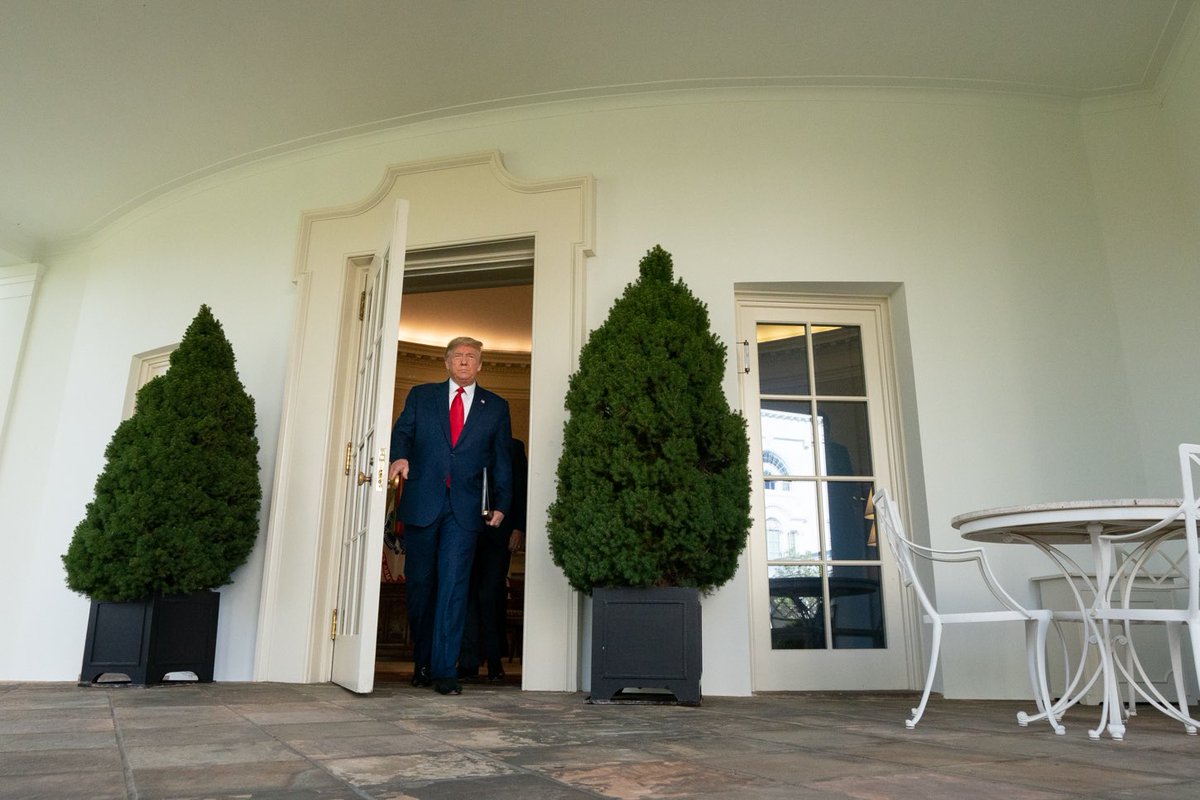 >>815836

Done in 30.

House cleaning.

WH secured.

Final stage.

Q
"The hour of decision has arrived. We cannot afford to 'wait and see what happens,' while the tide of events sweeps over and beyond us. We must use time as a tool, not as a couch."

— John F. Kennedy (@JohnFKennedy) March 31, 2020