Scavino Message Received, They Have It All, It's Going To Be Biblical – Ep. 2638
Watch The X22 Report On Video
The people believe that the economy is bad and they are blaming it on the Ds, soon it will be the [CB]. The [CB] is now pushing their controlled demolition of the economy, they need a cover story of why the economic system is falling apart, enter omicron. This will fail. The [DS] needs to keep the news clogged with other stories, so they are using omicron to keep the world busy as the truth is presented to the people. The [DS] is continuing with their great reset program to depopulate the world and now they are building narrative that people will need another booster. The people are waking up and this plan has failed before it even got started. We were warned that Covid19 was going to become Covid 21 and they are now pushing this. Scavino sends message, they have it all.
---
Economy
 Inflation is soaring, businesses are struggling to hire and President Joe Biden's poll numbers have been in free fall. The White House sees a common culprit for it all: COVID-19.
Biden's team views the pandemic as the root cause of both the nation's malaise and his own political woes. Finally controlling COVID-19, the White House believes, is the skeleton key to rejuvenating the country and reviving Biden's own standing.
Although the economy has actually been coming back, there are multiple signs that COVID-19 will leave its scars even if the pandemic fades.
Source: apnews.com
The Biden-Harris administration issued a report   to increase the price of oil leasing fees on federal lands in the United States by 50 percent—even while accusing oil companies of artificially increasing prices through illegal and anticompetitive actions.
Despite record-high gasoline prices impacting American families across the country with winter around the corner, the Biden-Harris administration is recommending Congress hike the cost of oil leases on government lands from 12.50 percent to 18.75 percent.
Source: breitbart.com
The U.S. could be getting 900,000 barrels of oil a day if President Joe Biden hadn't stopped the Keystone XL pipeline, U.S. Senator Joe Manchin (D-WV), Chairman of the Senate Energy and Natural Resources Committee, says.
The soaring prices at the pump in the U.S. are a "self-inflicted wound" caused by the Biden Administration's "shortsighted energy policy" that lacks a "comprehensive all-of-the-above energy policy, Sen. Manchin said:
Source: cnsnews.com
.@Sen_JoeManchin on coal power plants: "The United States had 589, 10 years ago. We're down to 504. […] We are the only nation that has reduced our reliance as far as in coal energy." pic.twitter.com/kEPb0UD1L4

— The Hill (@thehill) November 28, 2021
Experts are warning that the dual energy and supply chain crises could serve to significantly disrupt global crop production, potentially disrupting food supplies for poorer consumers in particular.
Those ongoing crises are helping to temporarily decrease the global supply of fertilizer, a critical component in much of world agriculture and one that allows farmers to grow considerable quantities of crops in much of the world's soils.
The fertilizer shortage is "impacting food prices all over the world and it hits the wallets of many people," Yara International Director Svein Tore Holsether told the BBC this week.
"B
Hillary Clinton is now traveling the world and making statements about the Biden gang's next moves to help China.
American Military News reports:
Former Secretary of State Hillary Clinton predicted the Biden administration would remove some punitive tariffs on China, while also calling on the world to prevent military aggression by Beijing and criticizing Russian President Vladimir Putin.
What's also clear is that Hillary is raising her head again.
Source: thegatewaypundit.com
The US Markets took a huge hit on  Friday as the world reacts to news of a new type of COVID coming out of Africa.
Market Watch reports:
Source: thegatewaypundit.com
Omicron news triggers bloodbath in crypto market
The world's number-one digital asset, bitcoin, has entered bear-market territory, having dropped 20% from its all-time high of around $69,000, as fears over the new Omicron coronavirus variant threw global investors into a panic.
The price of bitcoin fell below $54,000, marking a daily drop of nearly 8%. The slide to $54,321 brought it to its lowest level since early October.O
Source: rt.com
As if on cue, this happens:
The discovery of a new Covid-19 variant sent oil plummeting 13% on Friday, as investors feared a wave of new government restrictions and slower economic growth. 
US crude finished the day at a two-month low of $68.15 a barrel, down 13.1% from Wednesday's close. It was the worst day for oil since April 27, 2020, when Covid was spreading rapidly in the US. (link)

If you are a member of the political elite and worried about the electoral backlash from massively rising prices hitting your citizenry….. Another way to stop inflation is to shut down economic demand.
How do you shut down global economic demand….  Omicron !!
See how that works?
As a result, we enter the 2022 mid-term election under a scenario where a new variant of COVID, Omicron, is now the reason for government rules (Vaxx, Vaxx, Vaxx), a slowed economy and a contraction of demand.   Omicron becomes a justification and excuse for lowered economic expectations.
Source: theconservativetreehouse.com
---
Political/Rights
Democrats are in a panic because even though they have passed legislation, Americans are not feeling the benefits of any of it.
The party has no unified message and they're still having trouble getting everyone in the party on board for 'Build Back Better' with its massive spending.
They are right to be worried.
Source: thegatewaypundit.com
THREAD: Many universities sent out emails or put out statements condemning the jury decision, and offering therapy and safe spaces for those who need help processing

San Francisco State University pic.twitter.com/MAHnxHdQWf

— Libs of Tik Tok (@libsoftiktok) November 23, 2021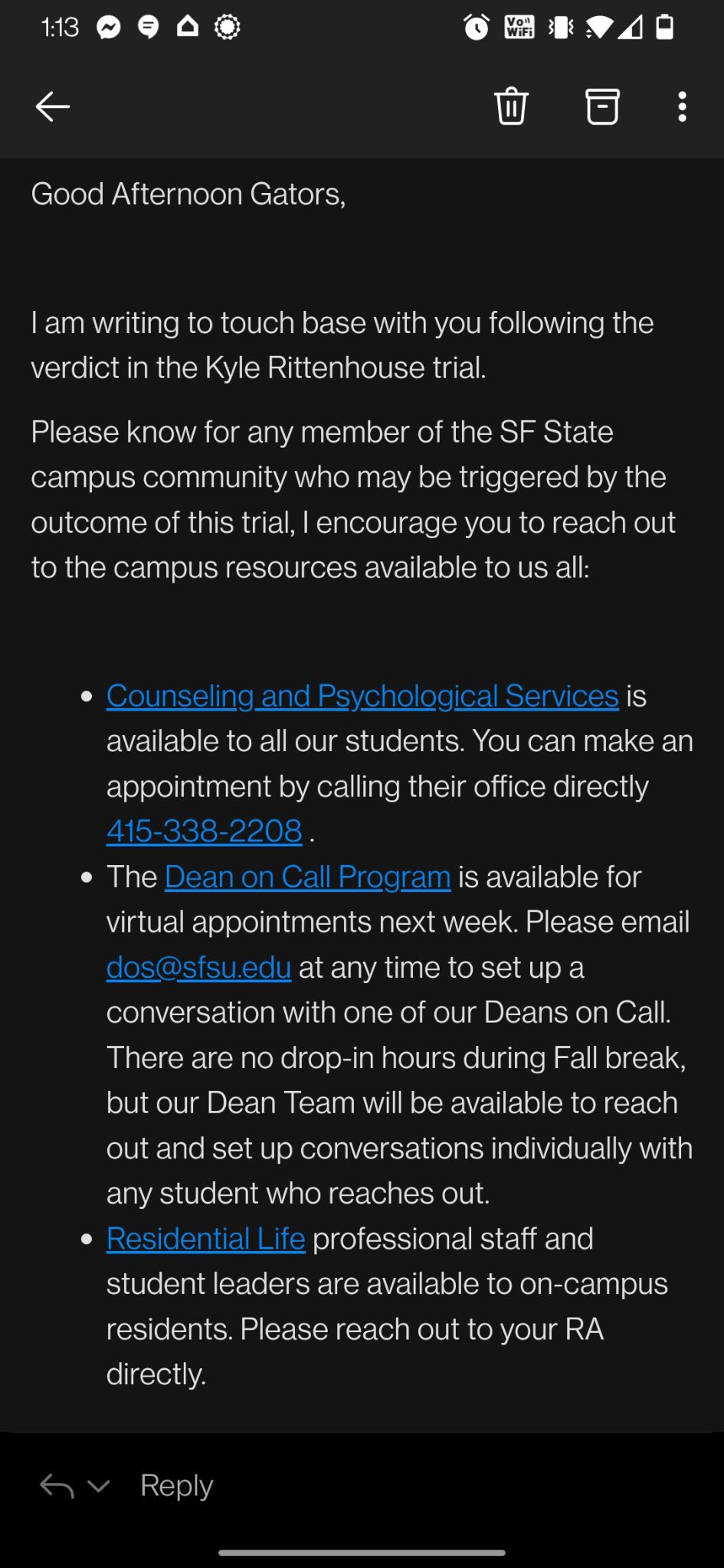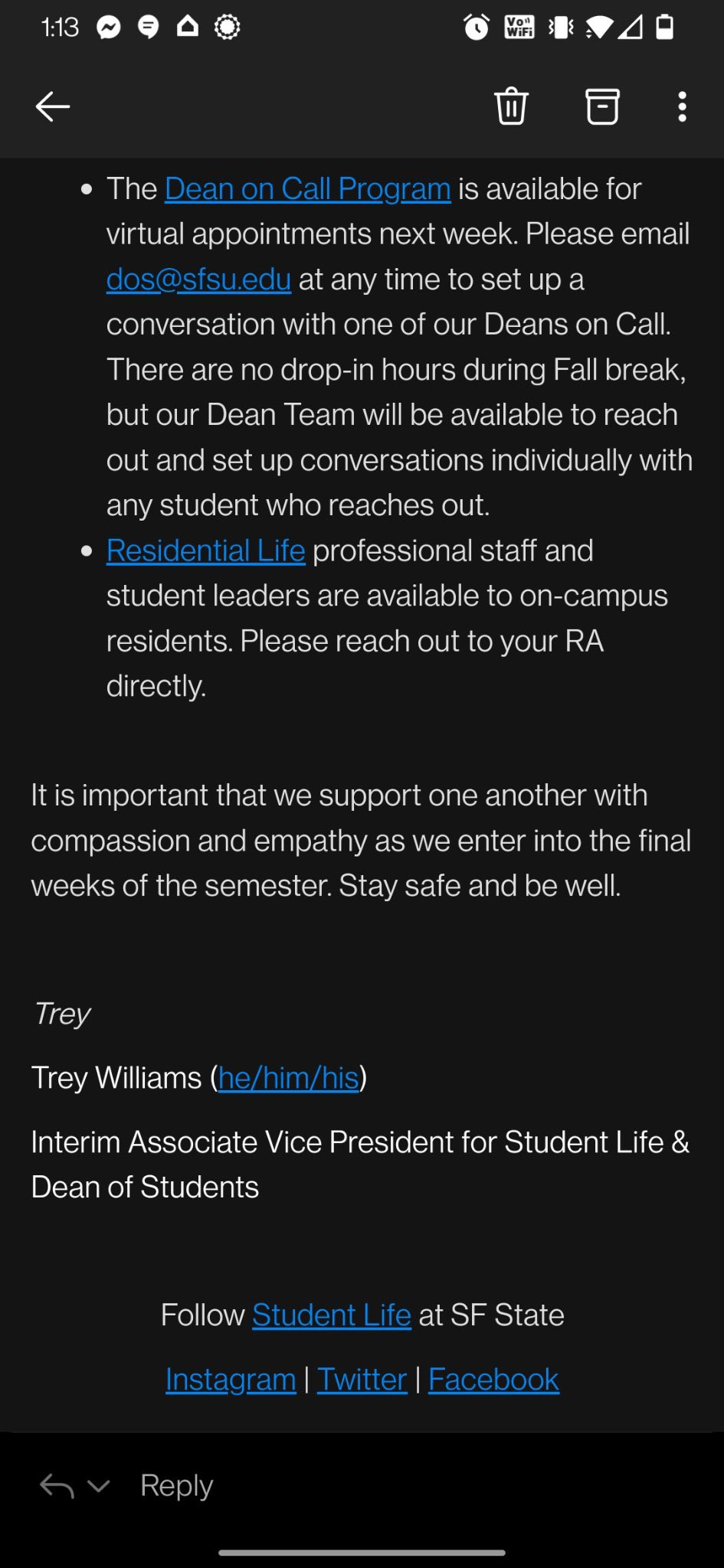 Milwaukee BLM is raising $5 million for The Bail Project after the Christmas parade killer's bail is set at $5 million

What a neat coincidence! pic.twitter.com/w1w6MSELg8

— Kyle Hooten (@KyleHooten2) November 28, 2021
Joe Biden is reportedly planning to reinstate 45th president's 'Remain in Mexico' policy after around 2 million illegal aliens breached the U.S. border this year.
Source: oan.com
---
War
Ukrainian president accuses group of planning coup for next week
Ukrainian President Volodymyr Zelensky has accused a group of individuals of planning to stage a coup next week.
"I received information that a coup d'etat will take place in our country on Dec. 1-2," the Ukrainian president added.
Zelensky told reporters at a press conference that authorities obtained audio recordings from the alleged plotters, The Washington Post reported.
Source: thehill.com
3590
Q
!!mG7VJxZNCI
11/13/2019 11:54:51
 ID: 800bc9
Archive Bread/Post Links: 7353978 / 7354186
Direct Link: 7354186
3611
Q
!!mG7VJxZNCI
11/20/2019 21:03:25
 ID: ce0b40
Archive Bread/Post Links: 7358467 / 7358656
Direct Link: 7358656
---
False Flags
 
The WHO decided to skip the next letter of the Greek Alphabet in naming the latest COVID-19 Variant.
"Xi" may be embarrassing to China.
So they skipped Xi and named it Omicron.
Wow.
Source: thegatewaypundit.com
A Canadian medical researcher who rose to become the nation's top voice on indigenous health has been ousted from her government job and her university professorship — after suspicious colleagues investigated her increasingly fanciful claims of Native American heritage and learned she was a fraud.
Carrie Bourassa, a public health expert who served as scientific director of the Canadian Institutes of Health Research's Institute of Indigenous Peoples' Health, was suspended on Nov. 1, five days after the state-owned Canadian Broadcasting Corporation published a lengthy expose on her background.
Far from being a member of the Métis nation, as she had long claimed, a laborious trace of Bourassa's family tree revealed that her supposedly indigenous ancestors were in fact immigrant farmers who hailed from Russia, Poland, and Czechoslovakia.
Source: nypost.com
The new 'Omicron' variant of the COVID virus identified in South Africa is "highly transmissible and vaccine-resistant."
And like clockwork, Big Media is scaring the public and Democrat officials are preparing to impose new restrictions.
Dr. Fauci was out flapping his gums on Saturday and said the vaccines will be able to contain the new variant.
"I would not be surprised if it is," Fauci said when asked if the new variant is already in the US.
 
Source: thegatewaypundit.com
New York Governor Kathy Hochul (D) declared a state of emergency due to the new "Omicron" Covid variant spreading in Africa.
The declaration goes into effect on December 3 and gives the Health Department the power to limit "non-essential" procedures (will likely be enforced through the lens of equity) at hospitals.
"We continue to see warning signs of spikes this upcoming winter, and while the new Omicron variant has yet to be detected in New York State, it's coming," Hochul said.
Source: thegatewaypundit.com
New York State has declared a state of emergency over the Omicron coronavirus variant, despite the fact that 100 percent of New York's sampled cases in the last two weeks were the Delta variant of the virus.
Source: breitbart.com
A hospital in New York has now had to close its ER department because of a nurse shortage due to the mandate.

— PeterSweden (@PeterSweden7) November 27, 2021
Tonight in Nantucket🧐
Biden not wearing a mask
According to sources familiar with the matter, who wish to remain anonymous as they are not authorized to relay information from two other anonymous officials with knowledge of a person once seen next door to an official who directly overheard a conversation relayed by several officials at the heart of the issue, there might be a coded message here.
Joe Biden and Kamala Harris are banning African travelers on Black Friday 2021:
A congressional investigation surrounding this blatant air travel discrimination is warranted.  How is it fair a person of color who walks across the U.S. border can be protected by COVID immigration policy, yet an African person of color flying into the country is given no due process?  Racism, gottabe.  Impeach!
In order for leftists to continue advancing their insane communist ideology they must pretend not to know things: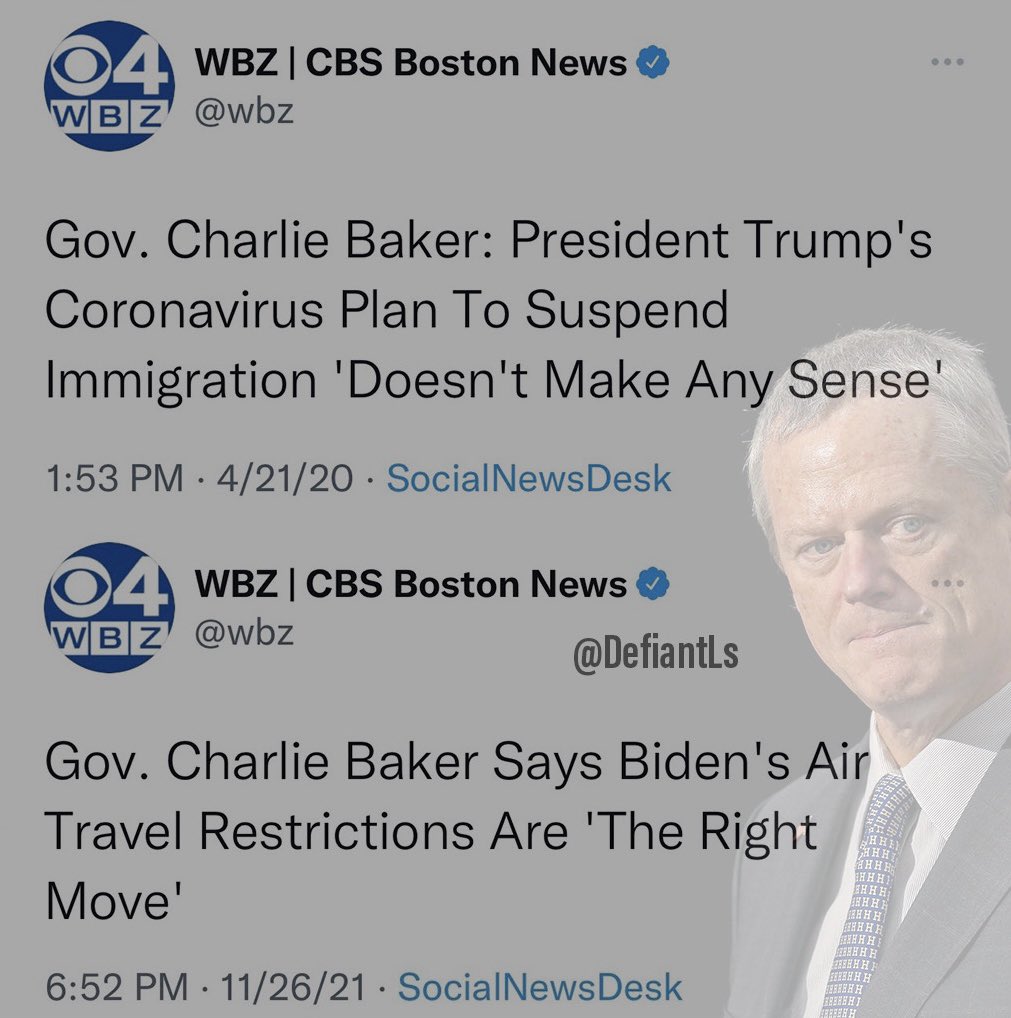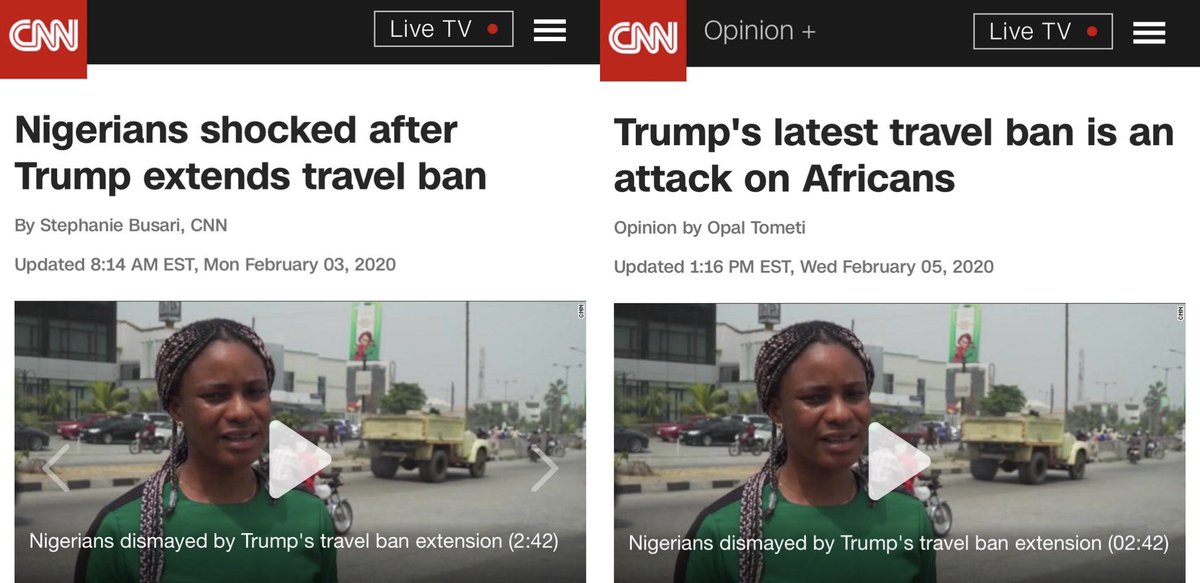 Source: theconservativetreehouse.com
Trump further diminished the U.S. in the eyes of the world by expanding his travel ban. This new "African Ban," is designed to make it harder for black and brown people to immigrate to the United States. It's a disgrace, and we cannot let him succeed. https://t.co/oePD5eSAWY

— Joe Biden (@JoeBiden) February 2, 2020
Responded
Flashback
The Trump Admin's expansion of its un-American travel ban is a threat to our security, our values and the rule of law. Barring more than 350 million people from predominantly African countries from traveling to the US, this rule is discrimination disguised as policy.

— Nancy Pelosi (@SpeakerPelosi) February 1, 2020
Responded
A big win for medical privacy and the principles of freedom.  Ford, General Motors and Stellantis have agreed the United Auto Workers union members will not be forced to take the mandatory vaccine as a condition of employment.  [UAW Announcement] Additionally, the vaccine status of the workers will remain private with a policy of private and voluntary disclosure.
 
Source: theconservativetreehouse.com
A former Pfizer employee, now working as a pharmaceutical marketing expert and biotech analyst, has provided evidence in a public meeting in September suggesting that Pfizer is aware that these shots can cause those vaccinated to be more prone to contracting COVID-19 and infections.  
Whistleblower Karen Kingston, the former Pfizer employee appeared together with medical freedom rights attorney Thomas Renz who presented the data in a public meeting at Clay Clark's ReAwaken America Tour.
According to the whistleblower, "So, when they weren't injected, their infection rate was 1.3% and when they got injected, it was 4.34%. It went up by over 300%. They had less infection when they had no protection. So, that's a problem."
Lifesite News reported:
Kingston said, "if you have two doses of Pfizer, your rate for getting infected [with COVID-19] increases over time."
Source: thegatewaypundit.com
Citizens of Guadeloupe march in the largest protests in the history of the island today against COVID vaccine mandates.pic.twitter.com/k0RRBu1Zrh

— Michael P Senger (@MichaelPSenger) November 27, 2021
The Prime Minister of Belgium says the new mutant variant of coronavirus is so potentially devastating that it should be called 'COVID-21'.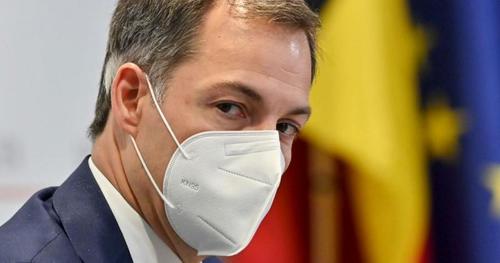 Alexander De Croo made the comments during a press conference after international markets plummeted in response to the news that the 'Nu' variant of the virus had been discovered in Botswana and spread across South Africa.
"You could say that this is Covid-21 instead of Covid-19: it is three times more infectious than the original virus," said De Croo.
Source: zerohedge.com
Elf4vVlWoAAJHjQ.jpg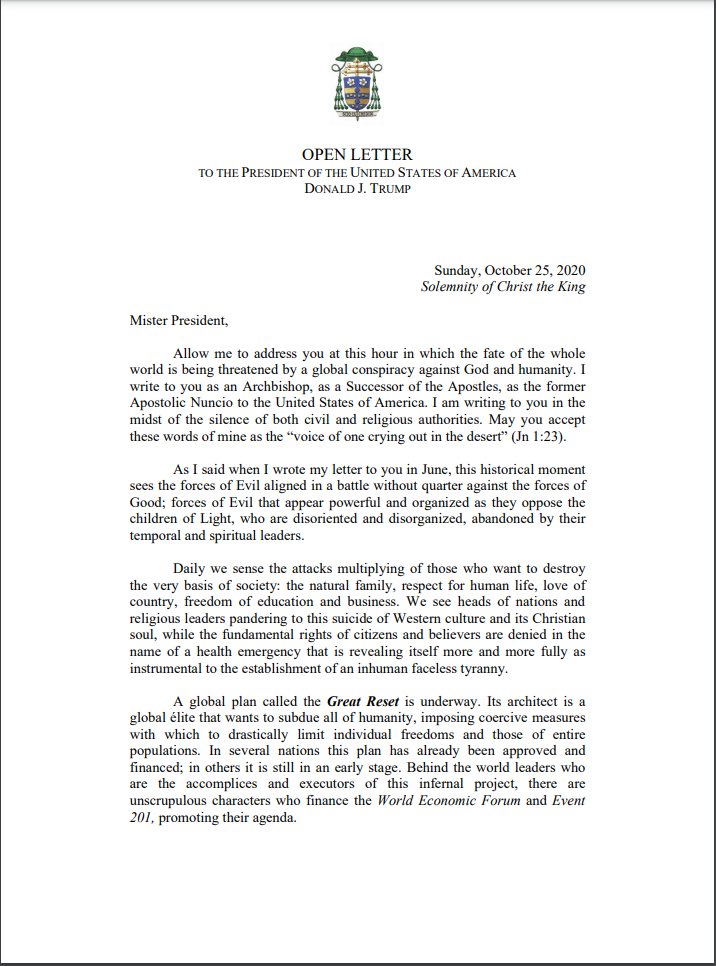 Elf4vVoW0AUO87D.jpg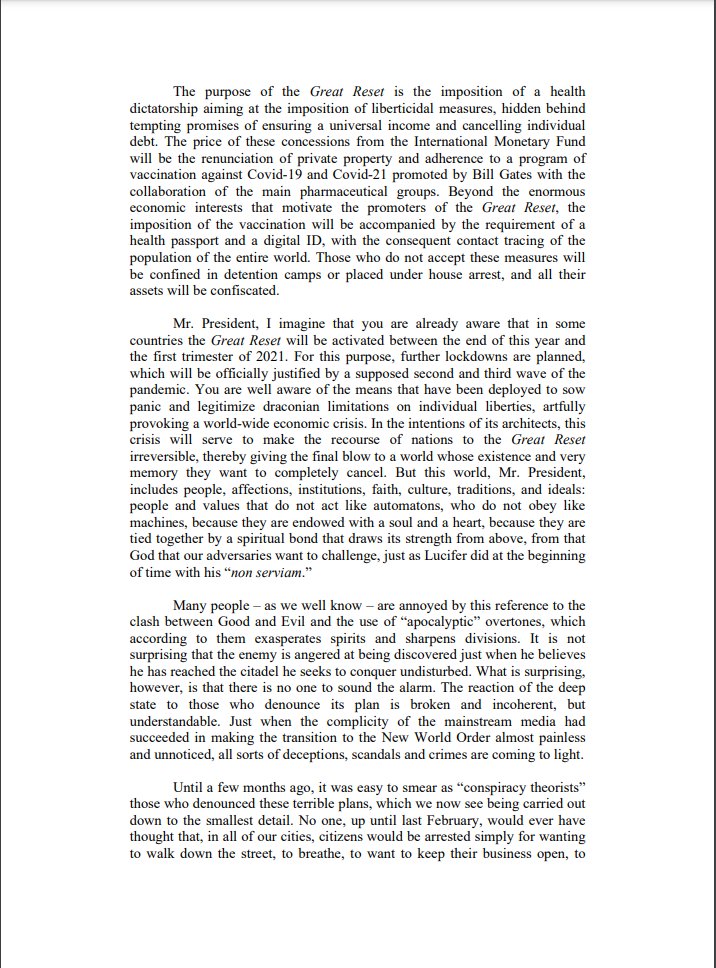 ---
Q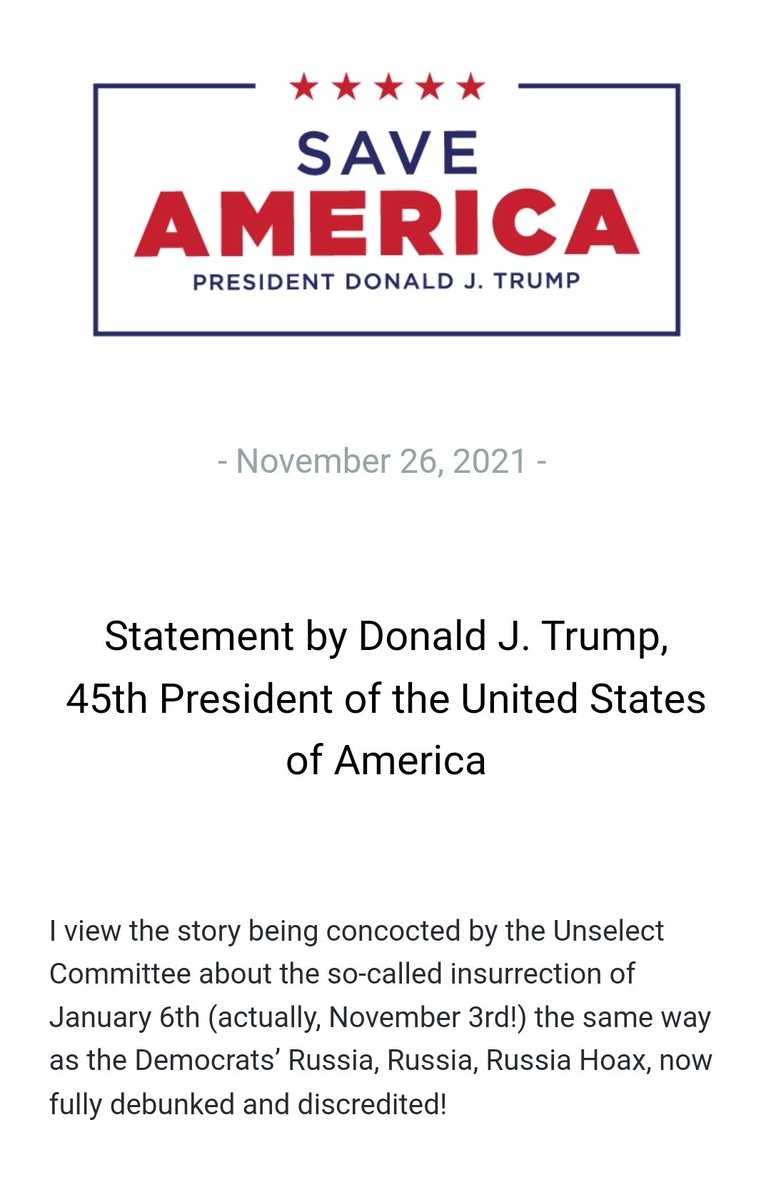 One of the insights of experience is realizing prizes like the Pulitzer are often awards to the most un-original, least dangerous, & most suck-up-y

Makes me wonder about the highly decorated works of the past & what actually thoughtful stuff has been lost to time.

— Chris Arnade 🐢 (@Chris_arnade) November 26, 2021
Respond 
Excellent point. The failure of the Pulitzer board — first by granting, then by refusing to rescind, the Russia hoax prizes — sullies every single award they've ever given. https://t.co/IHwddCdWSB

— Mollie (@MZHemingway) November 26, 2021
A year ago, I warned of what the intel made clear: China is NatSec threat No. 1 (https://t.co/NcAx9UtGRE).

I'm encouraged by more leaders calling for the Olympics to part ways with Beijing. (https://t.co/NKdafaWiVA)

Know this: History won't be kind to anyone placating the CCP.

— John Ratcliffe (@JohnRatcliffe) November 23, 2021
— Dan Scavino Jr.🇺🇸🦅 (@DanScavino) November 28, 2021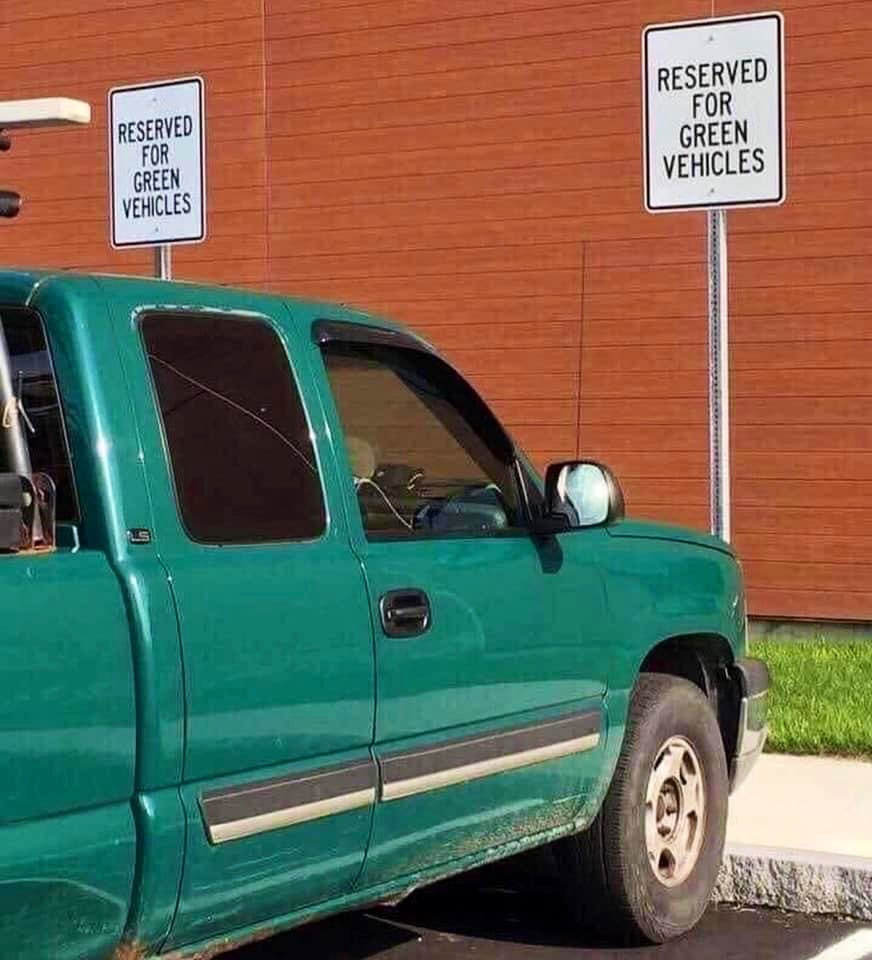 Q

 

!xowAT4Z3VQ

 

ID: 832f44

 No.1009048

>>1008955
you have it all
>>1008970
We certainly do.
Q