Soros Is Targeted, When [HRC] Lost, They All Lost, Counterinsurgency – Ep. 3005
Podcast: Download (Duration: 1:19:25 — 34.9MB)
Watch The X22 Report On Video
The [CB]/[WEF] are moving forward with their plan, but the people are watching everything they are doing and the people are not going to go along with their plan. The house is now asking for the receipts of where all the money is going in Ukraine, it has begun. The [DS] has been waging an insurgency at we the people. They lost as soon as [HRC] lost the election. Trump had access to everything. The way to stop an insurgency is with a counterinsurgency and this take time. The people need to see the truth and the people need to know the system and who the criminals are. Once the people are awake the military will work with the people to take back the country. Soros is targeted and many others are.
---
Economy
---
Political/Rights
My name is Asyakhamsin tanzanian fashion designer based in houston Texas USA 🇺🇸 I lost my bag 2018 in DCA recently I heard the news on @FoxNews about @sambrinton luggage issue surprisingly I found his images wore my custom made outfitswhich was in the lost bag on 2018 🥹 pic.twitter.com/lJwLHtMJlz

— asyakhamsin (@asyakhamsin1) February 20, 2023
Even this jewellery was in my lost bag dah 🥹 pic.twitter.com/cXnhuoDTl3

— asyakhamsin (@asyakhamsin1) February 23, 2023
-Conspiracy to commit wire fraud(FTX)
-Wire fraud(FTX)
-Conspiracy to commit fraud(FTX)
-Fraud(FTX)
-Conspiracy to commit securities fraud (FTX)
-Securities fraud(FTX)
-Conspiracy to commit wire fraud(Alameda)
-Wire fraud(Alameda)
-Conspiracy to commit bank fraud
-Conspiracy to operate unlicensed money transmitting business
-Conspiracy to commit money laundering
-Conspiracy to make unlawful political contributions and defraud the FEC
---
Geopolitical/Police State
…These agencies, groups, and companies often backpedal but seem to then find other ways to control or censor speech. Despite the fierce Democratic opposition, the House needs to move forward with an investigation into the government efforts to regulate or censor speech.

— Jonathan Turley (@JonathanTurley) February 22, 2023
The Left's gun control crusade has absolutely nothing to do with crime. They can't wait to let gun criminals out of jail. It's entirely about demonizing, oppressing, and disarming law-abiding citizens. They openly fantasize about killing millions of us in a disarming campaign. https://t.co/WhliJF0SSt

— John Hayward (@Doc_0) February 23, 2023
---
War
The Pentagon is helping Taiwan focus on tactics and weapon systems that would make the island harder to assault


The U.S. plans to deploy between 100 and 200 troops to the island in the coming months, up from roughly 30 there a year ago, according to U.S. officials.
---
False Flags
Today, the New York Times published a Forbidden Fact.

It only took them THREE YEARS.

Now, where does @GovRonDeSantis get his apology?

🤔🤔🤔 pic.twitter.com/otAXQ2dY39

— Christina Pushaw 🐊 🇺🇸 (@ChristinaPushaw) February 22, 2023
It *is* an enemy of reason and science, just like everyone who pushed its absurd mandates based on nonsense. https://t.co/XotZc0qzfn

— Sean Davis (@seanmdav) February 22, 2023
Source: theepochtimes.com
Fauci lied about his acquaintance with Ralph Baric, the godfather of gain-of-function experiments.

This used to be called perjury. But because it's Fauci, he got off scot-free and is now doing six figure speaking gigs.

Where is the Justice Department? Where is the Justice? https://t.co/ojbS6IOFYA

— Hans Mahncke (@HansMahncke) February 22, 2023
Sooooo… just to make sure I'm getting this right… they've made it hard for you to get an ivermectin prescription from your doctor but they made it super easy to get crack pipes and heroine kits for your drug addiction?

— Five Times August (@FiveTimesAugust) February 22, 2023
It's coming

— Elon Musk (@elonmusk) February 23, 2023
MUST SEE: Anti-White Marxist Professor Angela Davis Is Dumbfounded When She Receives The Shocking Truth About Her American Ancestors
Turns out, Angela Davis is a descendant of a Mayflower pilgrim. Yes, her ancestors are those "evil white men" she has been railing against for years.
WATCH:
"That is a list of passengers on the Mayflower," Gates said.
"No, I can't believe this," Davis said. "My ancestors did not come here on the Mayflower."
"You are descended from one of the 101 people who sailed on the Mayflower," Gates said.
When one considers Davis's lifelong advocacy for reparations for slavery, her logic dictates that she owes money to the descendants of slaves.
You really hate to see a radical left figure get humiliated like that on national television. But more than that, you love to see it.
Source: thegatewaypundit.com
Seattle Rethinks 'Defunding the Police' as Homicide Rises by 24 Percent
 
FOX News reports:
Seattle reverses course on defunding police as crime ravages locals: 'A huge crisis'
 Homicides skyrocketed by 24% while motor vehicle thefts climbed by 30% in the city last year. Overall crime ticked up by 4%.
Mayor Bruce Harrell pushed for increased police presence to curb the issue Tuesday, saying, "We need immediate action and innovation to respond to our public safety issues… Seattle saw a 4% rise in reported crime last year… We need more officers to address our staffing crisis."
BREAKING: Missouri Attorney General Gives Radical Soros-Funded StL Circuit Attorney Kim Gardener Until Noon Tomorrow to Resign
Kim Gardner may be the most radical Soros-funded Circuit Attorney in the nation today.
Of course, one of her largest funders was George Soros in both of her elections.
Kim Gardner is so intolerable that two dozen attorneys and more than one-third of the trial lawyers left the office when she took over the office in 2017. And this is a Democrat dominated office!
We are giving Kim Gardner until noon tomorrow to resign. If she refuses, she will face immediate removal proceedings in the form of a writ of quo warranto brought by our office.

— Attorney General Andrew Bailey (@AGAndrewBailey) February 23, 2023
Instead of protecting victims, Circuit Attorney Gardner is creating them. My office will do everything in its power to restore order, and eliminate the chaos in St. Louis caused by Kim Gardner's neglect of her office.

— Attorney General Andrew Bailey (@AGAndrewBailey) February 23, 2023
---
Q
CONFIRMED: As We Suspected All Along, New Video Proves Capital Police on January 6 Started Firing on the Innocent Crowd Without Warning and Against the Law, Injuring Numerous Individuals (SHOCKING VIDEO)
As we have reported all along, on January 6, 2021 the Capitol Hill Police began firing rubber bullets, gas canisters, flash grenades on the Trump supporters gathered around the US Capitol without warning.
This was an attack on the American people.
While FBI-Deep State operatives, like Ray Epps, were breaking through barriers and leading Trump supporters to the Capitol, police were readying to fire on them indiscriminately without warning.
We have proof today that there were dozens if not hundreds of government operatives leading the crowd that day to the US Capitol in what can only be described as a planned attack.
Protestor Kevin Greeson drops dead at 1:28pm. Witnesses allege he was killed by one of these grenades.
Source: thegatewaypundit.com
I have a feeling a whole lot of J6 convictions are about to be thrown out once this new footage is released
Prosecutorial misconduct!
Q

 

!!Hs1Jq13jV6

 

ID: b03e04

 No.8239046

images.jpg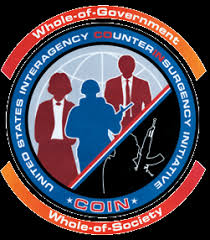 Oh, Baby: Eric Swalwell's Post-Election Nanny Payments May Have Violated Campaign Finance Rules, Watchdog Says
California Rep. Eric Swalwell (D.) may have violated campaign finance rules by using campaign donations to pay his kids' babysitters after Election Day, an ethics watchdog alleges.
Swalwell paid about $17,000 to babysitters from Nov. 14, 2022, through the end of the year, Federal Election Commission disclosures show. One post-election payment to the Swalwells' regular California nanny ran $7,841. A Washington Free Beacon review of average California nanny rates concluded that this payment would have purchased 320 hours, or 13 days of child care. While candidates are allowed to use campaign funds to pay for child care while on the trail, doing so after an election raises ethical questions, according to Foundation for Accountability and Civic Trust executive director Kendra Arnold.
"It would be a violation if he used campaign funds to pay for child care after the election if they were not directly caused by campaign activity," said Arnold, whose group is preparing an FEC complaint over Swalwell's spending.
  
Source: freebeacon.com
Donald J. Trump@realDonaldTrump
Q

 

!!mG7VJxZNCI

 

ID: b3258f

 No.5362124