Space Force Is Very Important, The Lies Are About To Be Exposed, Judgement Is Coming – Ep. 2882
Podcast: Download (Duration: 1:07:12 — 30.2MB)
Watch The X22 Report On Video
The Green New Deal is hitting a wall, people are starting to understand that EV are not the answer. The economy was propped up during Trump time in the WH so it will crash during Biden time in the WH. The [DS] is now floundering, those who said that spying was lie, and that they were trying to protect America, this is going to boomerang on them and it will show that they are treasonous to the US. These are the same people that over through the US government. Judgement is coming and the Space force is every important. Trump caught them all and he has it all. Time is ticking down and the truth will expose their lies.
---
Economy
https://twitter.com/rhowardbrowne/status/1573306395918737409?s=20
You can't "fast" charge an EeeeeeeeeVeeeeee at home – 
Practically every article gushing about EeeeeeeVeeeeeees will report on the fact that it is possible to "fast"charge an EeeeeeeeeeeVeeee in about 30 minutes. Some will gushingly report that – soon! – you'll be able to do it in less than 15 minutes. What they never tell you is that you cannot do this at home. Because private homes do not have the capability to "fast" charge an EeeeeeVeeeee. The very "fastest" you can charge an EeeeeeeeeeVeeee at a private home is in around eight-nine hours, on a 240 volt (dryer-type) outlet.
You will never be able to "fast" charge an EeeeeeeeeVeeeee at home. Not without completely rewiring the home to commercial-grade capacity. This means you will always have to drive to wherever the "fast" charger is – and wait there. This means spending time getting to (and from) the "fast" charger. Which means spending more time "fast" charging. Thirty minutes to "fast" charge" ends up being that plus however long it took to drive there, plus the wait there.
And that "15 minutes" – soon! – they also gush about? They do not tell you that while it might be "faster" it is less. As in, not a full recharge. Just enough to get going again. But not very far – before you'll need to stop (and wait) again.
Speaking of which . . .
A "fast" charge is never a full charge – 
Speaking of that . . .
The farther you drive, the shorter the service life –
If you drive an EeeeeeeeVeeeeee to the limit of its range, you will have heavily discharged its battery pack. If you want the battery pack to last you should avoid doing this, because regularly discharging a battery is likely to reduce the life of the battery. Meaning, its capacity to hold the charge (and so, deliver the range) it advertised when new. This is why hybrid cars are designed to always keep the battery partially charged. Even so, a hybrid car's battery pack eventually loses its capacity to hold charge and must be replaced.
If you don't have a garage, where will you plug in your EeeeeeeeeeVeeeeeee? Will you be able to run an extension cord from inside your house – or apartment – to wherever the EeeeeeeeVeeeeee is parked?
Did you know that leaving an EeeeeeeeeeVeeeeeee garaged outside – in the cold – will result in the EeeeeeeeeeeVeeeeeee's range when you parked it being less when you get up the next day to drive it?
This is because EeeeeeeeeeeeeVeeeeeees burn power even when they aren't being used – because EeeeeeeeeeeeVeeeeeees have powered heating (and cooling) systems that are always on – to keep the battery from getting too cold (or too hot). That means needing to keep the EeeeeeeeeeeVeeeeeeee plugged in, to avoid loss of charge while it's just sitting – especially if it is sitting outside, in the cold (or heat).
Finally – for those who are considering an EeeeeeeeeeeeeVeeeeeee because they believe that they are thereby reducing their "carbon footprint": You are probably increasing it. For two reasons.
One, EeeeeeeeeeeeeeeVeeeeeees do not last as long as non-EeeeeeeeeeVeeeeees – because EeeeeeeeeeeVeeeeeeee battery packs do not last as long as non-EeeeeeeeeeeVeeeees do and cost more than it's worth to replace them when they can no longer power the EeeeeeeeVeeeee. That means a new EeeeeeeeeeeeVeeeeeeeeee sooner. Which means new raw materials (and carbon dioxide "emissions") to make the new EeeeeeeeeeVeeeeee – which will be just as prematurely disposable as the old EeeeeeeeeeVeeeeee.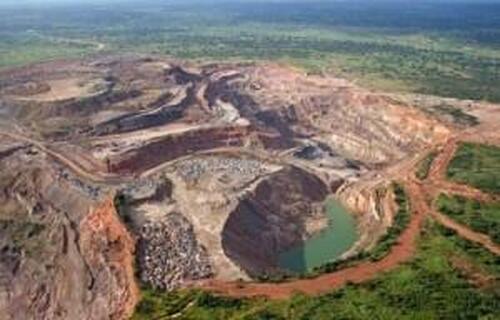 Two, because EeeeeeeeeeeVeeeeeeees are energy hogs. Even the small ones like the Tesla 3 – which is a compact-sized car comparable to a Honda Civic sedan – has more than 1,000 pounds of battery pack, which it uses to deliver the speedy 0-60 times it touts. But that entails a probable doubling of the size of the battery pack that would otherwise be needed to deliver adequate (rather than "ludicrous") speed – and also uses twice (or more) the power needed to keep it charged up. Almost all of that power – especially the commercial-grade power available at "fast" chargers – produced by combusting lots of natural gas, oil and coal. Resulting in lots of carbon dioxide "emissions."
Source: zerohedge.com
The folks at NerdWallet have taken the inflation date from the Bureau of Labor and Statistics (BLS) and applied the math to real life.  The result is a good encapsulation of checkbook economics and how the Biden economy is painful for the working class.
In total, Joe Biden's energy policy driven inflation has added $961/month to preexisting expenses.  That's $11,532 a year just to retain the status quo standard of living.
(NerdWallet) – […] In all of 2020, American households spent $61,300, on average. This number includes everything we spend our money on: housing, food, entertainment, clothing, transportation and everything else. In 2022, it stands to reach $72,900, a difference of more than $11,500 if consumers want to maintain the same standard of living. Keep in mind, this is an average, a number that represents an approximation across all Americans, but one that's exact to a very few. Those who earn (and therefore spend) more will see more dramatic dollar increases. Those who earn less may see less dramatic dollar jumps, but the impact of these rising prices could be more significantly felt. (read more)
If the average household spent $61,300 and inflation is adding $11,500 to the expense, that means we now have to spend 18.7% more just to maintain the current standard of living.  That average is in line with what we are seeing in the real world.
Source: theconservativetreehouse.com
---
Political/Rights
Scoop: Career prosecutors recommend no charges for Gaetz in sex-trafficking probe https://t.co/24Reg1sWn9

— Devlin Barrett (@DevlinBarrett) September 23, 2022
Florida Governor Ron DeSantis is saying 'no more' to communist China buying up land near military bases, at least in the State of Florida, for now.
On Thursday, Governor DeSantis announced executive action and legislative proposals to address threats posed by the Communist Party of China and other hostile foreign powers in cyberspace, real estate, and academia. Watch:
"Today, Governor Ron DeSantis announced executive action and legislative proposals to address threats posed by the Communist Party of China and other hostile foreign powers in cyberspace, real estate, and academia. These measures will curtail the nefarious intentions of all seven countries on Florida's list of countries of concern, making it more difficult for China, Cuba, Russia, Iran, North Korea, Syria, or Venezuela to engage in espionage or influence operations within Florida's borders and preventing purchases of agricultural land and lands surrounding military bases by those governments or their agents."
Source: beckernews.com
---
Geopolitical/Police State
Sounds SO humanitarian, doesn't it?
Then you recall ….
WAPO: "Red flag" gun laws allow a judge to confiscate guns or prohibit the purchase of guns cuz SUSPICION of "mental health" , as determined by a mental health professional.
Connect the dots.
---
War
New on MoA:
Historic Context Of The Referenda In Ukrainehttps://t.co/eEJZ3Jqwhi pic.twitter.com/pn0w54TYRw

— Moon of Alabama (@MoonofA) September 23, 2022
---
Cyber Attacks
---
False Flags
Patton Oswalt is reportedly using his latest Netflix special to attack Trump supporters who have refused to get the coronavirus vaccine, labeling them as "backward, racist, sexist, homophobic dipshits."
Oswalt's Netflix special When We All Scream, which debuted Tuesday, features the radical leftist comedian tackling a wide range of subjects including coronavirus lockdowns, wokeness, and his own aging.
source: breitbart.com
Judicial Watch: New Documents Reveal COVID-19 Vaccine Studies Used by HHS were Conducted in China
 Judicial Watch announced today that it received 115 pages of records from the Department of Health and Human Services (HHS) revealing previously redacted locations of COVID-19 vaccine testing facilities in Shanghai, China. The Food and Drug Administration (FDA) had claimed the name and location of the testing facilities were protected by the confidential commercial information exemption of the Freedom of Information Act (FOIA).
The newly unredacted documents reveal the following Pfizer/BioNTech COVID-19 vaccine studies' locations:
A document with the filename, " s_r_IND 19736 0 105 2.6.5 pharmkintabulated-summary" identifies all in vitro metabolic stability studies of ALC-0315 and ALC-0159 (synthetic lipids in the vaccines) were conducted at Medicilon Preclinical Research LLC, a testing facility located in Shanghai, China. Studies within this record indicate work was done in August 2020.
A document with the filename, "s_r_IND 19736-0-253 Section 2.6.5 pharmkintabulated-summary" identifies that all in vitro metabolic stability studies of ALC-0315 and ALC-0159 were conducted at Medicilon Preclinical Research LLC, a testing facility located in Shanghai, China. Studies within this record indicate work was done in August 2020.
Additionally, Study 18350 was conducted at a Charles River testing facility in Tranent, UK
Source: judicialwatch.com
But a recent exchange on social media has many unvaccinated people wondering if the American Red Cross is able to assist with a blood transfusion in the event of a personal emergency, while still respecting their wishes not to be exposed to the mRNA vaccines. In a word, that answer appears to be 'no.'
source: beckernews.com
A poll exclusively obtained by Breitbart News revealed that 77 percent of voters say they would not support a candidate who supports Democrats' policies of preventing police from effectively dealing with violent crimes.
The national survey, done in partnership with the Convention of States Action and the Trafalgar Group, released that a vast majority of Americans are far less likely to support candidates who back far-left Democrat crime policies that limit law enforcement from detaining violent criminals.
According to the polling memo obtained by Breitbart News, 95.6 percent of voters said they are less likely to vote for a candidate who supports policies that prevent police from detaining criminals charged with violent crimes, such as kidnapping and armed robbery. That included 76.9 percent who said "not likely at all" and 18.7 percent who said "not very likely."
Source: breitbart.com
---
Q
In the wake of an incendiary speech by President Joe Biden in primetime vilifying "MAGA extremists" for opposing the Democratic Party's agenda, a man named Shannon Brandt took it upon himself to target and kill whom he described as a "Republican extremist" by running him over with his vehicle. He was an eighteen-year-old, typical teenager named Cayler Ellingson.
"*" indicates required fields
"Brandt stated that the pedestrian called some people and Brandt was afraid they were coming to get him," the document continues. "Brandt admitted to State Radio that he hit the pedestrian and that the pedestrian was part of a Republican extremist group."
Senator Rand Paul (R-KY) took President Joe Biden to task for delivering an extremely partisan and divisive primetime televised speech that demonized millions of law-abiding Americans.
"Words can have violent consequences," Paul told Fox News Digital. "President Biden needs to realize that his vilification of his opponents is inflaming some of his supporters to violence. As a victim of political violence, both sides need to recognize the consequences of heated rhetoric."
#BREAKING: New whistleblower information reveals that the FBI is moving agents off of child sexual abuse investigations to instead pursue political investigations.

The whistleblower recounted being told that "child sexual abuse investigations were no longer an FBI priority." pic.twitter.com/EBXrnVWhO6

— House Judiciary GOP (@JudiciaryGOP) September 20, 2022
Corrupt Democrats and RINOs (including 40 point loser Liz Cheney) passed the "Presidential Election Reform Act" in the House, making it "impossible" for a Vice President to cure Election Fraud and Malfeasance. These same people have been screaming that Mike Pence had NO power to do the right thing, and send it back to the States to investigate widespread Election Fraud. It's now clear he could, and should, have done it, otherwise why would they need new law? Also—bill may be unConstitutional!
Special Master Raymond Dearie on Thursday asked President Trump's lawyers to prove the FBI planted evidence during its raid of Mar-a-Lago in August.
Judge Dearie gave Trump's legal team a September 30 deadline to submit a declaration.
The Washington Examiner reported:
The special master handling the Mar-a-Lago raid has given former President Donald Trump a short deadline to provide details that would bolster his claims about documents the FBI seized, a day after the Justice Department scored an appeals court win.
Source: thegatewaypundit.com
IF YOU KNOW THE ABOVE HINT
YES HE WILL
TAKE A LISTEN
4766  
Q
!!Hs1Jq13jV6
09/25/2020 13:31:06
 ID: 504687
8kun/qresearch: 10784608
4767  
Q
!!Hs1Jq13jV6
09/25/2020 13:35:27
 ID: 504687
8kun/qresearch: 10784696
4768  
Q
!!Hs1Jq13jV6
09/25/2020 13:36:33
 ID: 504687
8kun/qresearch: 10784726
So it was all lies. No treason. No spying on the campaign. No tapping Trumps wires. It was just good people trying to protect America. https://t.co/9nurCaIBq2

— James Comey (@Comey) December 9, 2019
Worth remembering.
Think what you now know.
Q