Supreme Court Nominee On Deck, [DS] Panic, This Is A Very Important Piece To The Plan – Episode 2283
The economy is in a V shape recovery. Existing homes have jumped to the highest since 2006. Household net-worth is at its highest level ever. Atlanta Fed forecasting a 37% increase in GDP and something has happened with gold.  Investors are moving away from the paper gold and they want the physical gold. The [DS]/MSM underestimated the patriots. The pieces are being put into place and the panic level is now off the charts. Why is Trump pushing to SCOTUS in before the election. Think election chaos, think of the laws the states have just passed. This is another countermeasure. The clock is ticking down and the [DS] is in the crosshairs.
Check Out The X22 Report Spotlight YouTube Channel X22Report Spotlight
Please check Newzsentinel.com for the latest news on the economic collapse. The Sentinel Alerts are updated throughout the day.
---
Current News – 09.22.2020
Watch The X22 Report On Video
---
Economy
  Existing Home Sales rose 2.4% MoM in August  the highest since Dec 2006
 

mortgage rates hovering around 3% and with continued job recovery."
Sales were very focused on the extreme high-end with a 44% increase in $1MM homes sold YoY…
Regional Breakdown:
Existing-home sales in the Northeast jumped 13.8%, recording an annual rate of 740,000, a 5.7% increase from a year ago. The median price in the Northeast was $349,500, up 10.4% from August 2019.
Existing-home sales increased 1.4% in the Midwest to an annual rate of 1,410,000 in August, up 9.3% from a year ago. The median price in the Midwest was $246,300, a 10.7% increase from August 2019.
Existing-home sales in the South rose 0.8% to an annual rate of 2.60 million in August, up 13.0% from the same time one year ago. The median price in the South was $269,200, a 12.3% increase from a year ago.
Existing-home sales in the West inched up 0.8% to an annual rate of 1,250,000 in August, a 9.6% increase from a year ago. The median price in the West was $456,100, up 11.8% from August 2019.
Source: zerohedge.com
The Atlanta FED is showing the 3rd Quarter of 2020 will record the largest quarterly GDP rate increase in US history.  Current estimates show the US GDP increasing by 32% for the quarter.
The Atlanta FED is estimating that the GDP rate increase for the 3rd Quarter of 2020 will be the largest increase in US history.  The Atlanta FED currently estimates the GDP will grow by 32%:
Every week the Atlanta FED has increased its increase estimate for the 3rd Quarter.  With housing starts at such a robust increase, the FED recently updated their estimates to a 32% rate increase:
Source: thegatewaypundit.com
 BofA's Global Commodities Research team publish a note highlighting the fact that recent flow data suggests that paper gold is no longer as important as it used to be.
Specifically, BofA notes that the recent gold price rally has been driven by investors, who have steadily increased their exposure to the yellow metal, a dynamic that is, as such, not unusual.
Digging a bit deeper, positioning through futures was historically the marginal price driver, as these contracts used to be the most popular product through which non-commercial market participants invested in the precious metal. 
However,  , assets under management at physically-backed ETFs have also risen materially.
Indeed, the close correlation between those two metrics suggests that physically-backed ETFs have become the dominant drivers of gold quotations.
 , physically backed ETFs are now approaching 40% of gold held in LBMA vaults.
The data reinforces that paper gold is no longer as important.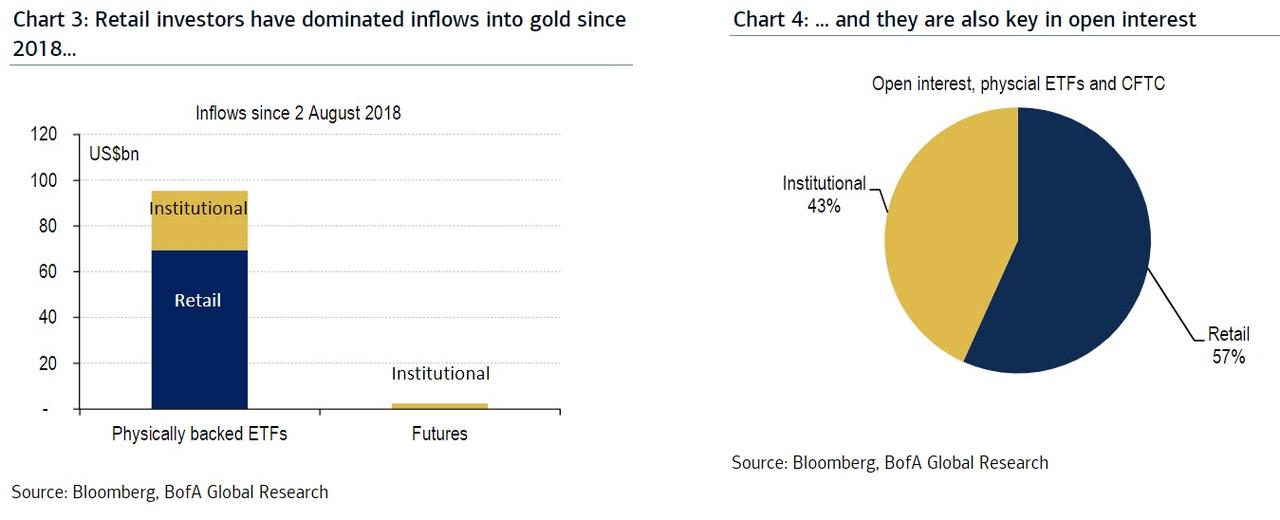 Source: zerohedge.com
---
Political/Rights
CNN's Don Lemon says Joe Biden and the Democrats will "have to blow up the entire system" and "stack the courts" if President Trump's nominee is confirmed to the Supreme Court.

Joe Biden is a puppet for the unhinged, radical left. pic.twitter.com/YOTTYD3tEY

— Trump War Room – Text TRUMP to 88022 (@TrumpWarRoom) September 22, 2020
Facebook Will Restrict Certain Users If US Election Gets "Extremely Chaotic Or Violent"
facebook is planning to significantly curtail speech on its platform, echoing the Internet blackouts utilized by authoritarian regimes including Iran, Venezuela and elsewhere.
Source: zerohedge.com
Kamala Harris is poised to become a leading figure in the Democratic opposition to Pres. Trump's Supreme Court pick. https://t.co/a3SfGEgiKC

— ABC News (@ABC) September 22, 2020
My statement regarding the current Supreme Court vacancy: pic.twitter.com/6YO0dPWWXc

— Senator Mitt Romney (@SenatorRomney) September 22, 2020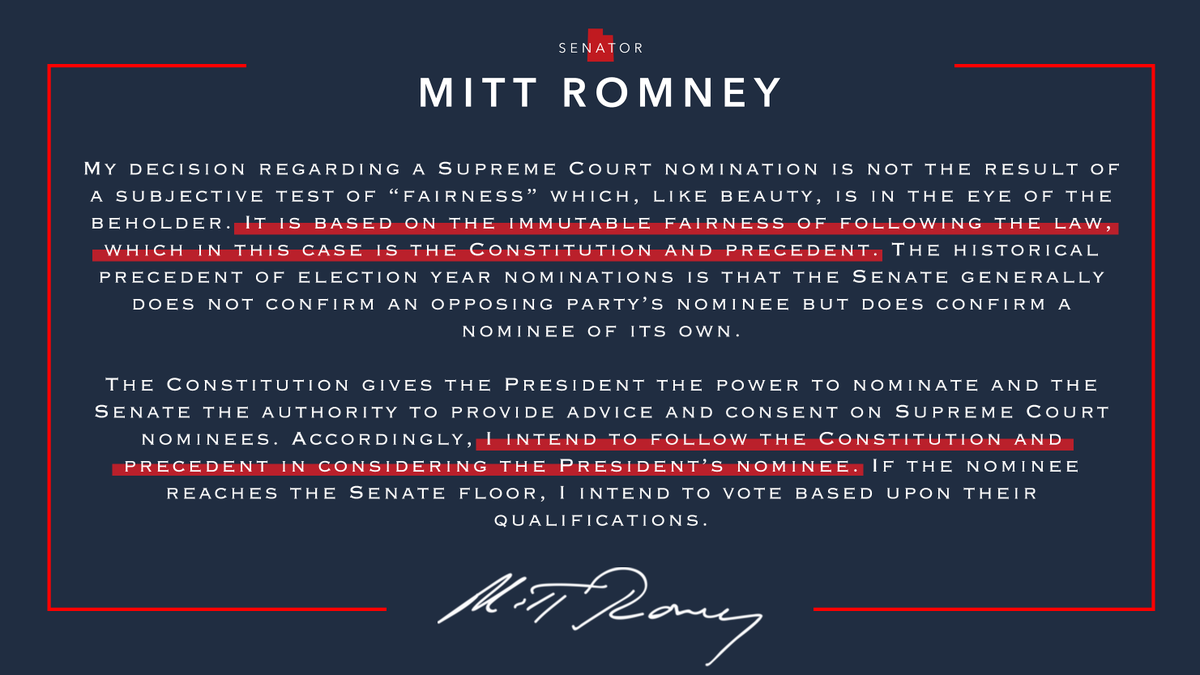 I will be announcing my Supreme Court Nominee on Saturday, at the White House! Exact time TBA.

— Donald J. Trump (@realDonaldTrump) September 22, 2020
Senator Lindsey Graham: "We've Got the Votes to Confirm the Justice on the Floor of the Senate BEFORE the Election" (VIDEO)
Senator Graham: "We've got the votes to confirm the Justice on the floor of the Senate BEFORE the election & that's what is coming."
Source: thegatewaypundit.com
BREAKING: North Carolina Joins Michigan and Pennsylvania – Will Accept Late Ballots For 9 Days After Election and Ballot Harvesting
In First Post-RBG Test, GOP Will Ask Supreme Court To Limit Pennsylvania Mail Voting
the GOP is planning to ask SCOTUS to review a major PA state court decision that extended the due date for mail-in ballots in a critical battleground state.
Source: zerohedge.com
Senate to drop devastating report exposing Joe Biden conflict of interest in Ukraine involving Burisma
Today there is  more evidence on the connection between Holder and the Russia collusion scam.  The calendar for January 2017 for former Obama DAG Sally Yates was released per a FOIA request.  The calendar shows the meeting in the White House on January 5, 2017 where the top members of the Obama team connived on their efforts to set up, spy on and remove the incoming President from office. It also shows something else.  Techno Fog shares:
The day after Obama's Deep State actors set up General Flynn in the White House, Yates met up with Holder's former Chief of staff for lunch, Gary Grindler.  Do you think they just talked about grand kids and golf?
Covington had numerous conflicts of interest related to their biggest case ever, representing General Michael Flynn in his unjust indictment by the Mueller gang. His attorneys withheld evidence from their client. They asked for dirt on President Trump. They hired individuals that were involved in the criminal Spygate scandal.
There is no way that a partner at Covington like Eric Holder was not aware of the activities his firm was taking while representing General Flynn.  Every day we receive more information that makes this more clear.
Source: thegatewaypundit.com
Letter from DoJ to Hse Judiciary Cmte Chairman Nadler. Says DoJ won't provide witnesses to testify. Says Democratic members "use their allotted time to air grievances." Says Dems "squandered its opportunity to conduct a meaningful oversight hearing with the Attorney General"

— Chad Pergram (@ChadPergram) September 22, 2020
A win for Trump –

The 9th Circuit has affirmed the district court's dismissal of Stormy Daniels' defamation action against @realDonaldTrump

Full doc:https://t.co/HTLg00LbtE pic.twitter.com/HSReo6ZgDJ

— Techno Fog (@Techno_Fog) September 21, 2020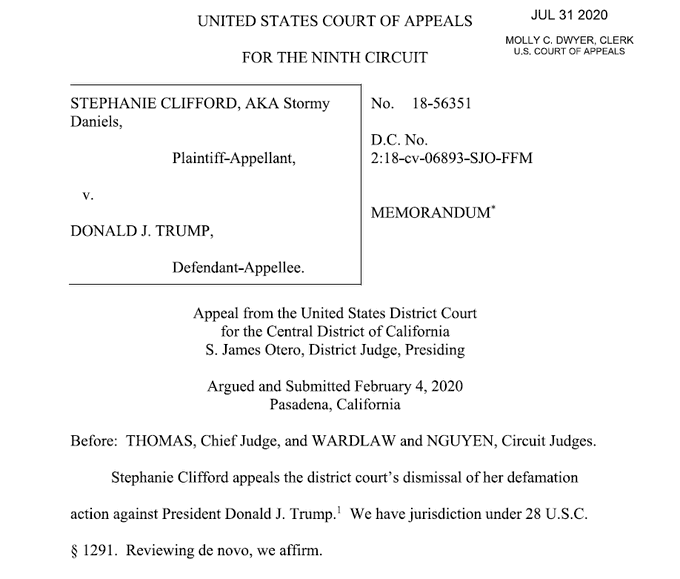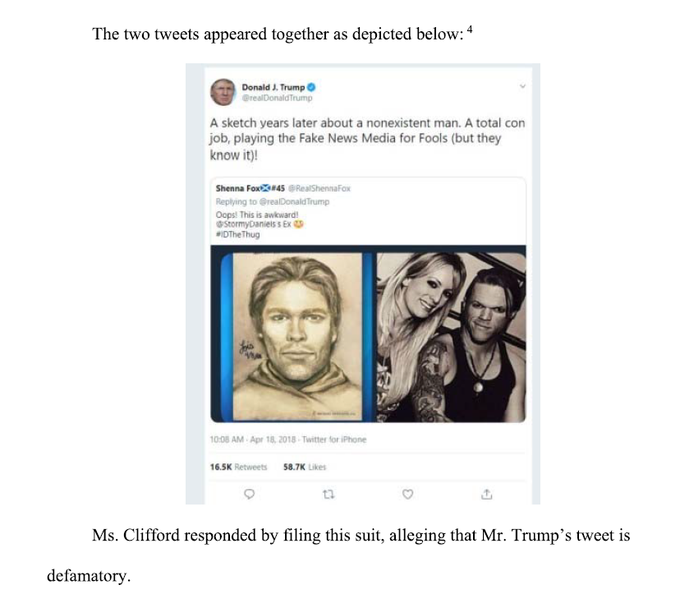 Police: Thousands of child porn images found at home of Southern Utah man who runs popular YouTube channel
 Investigators say they found "thousands upon thousands" of pornographic images involving children on a storage device belonging to a Kane County man who runs a popular educational YouTube channel.
When authorities expanded a sting operation conducted earlier this month, they received information that led them to 64-year-old John Robert Krampf, who was indicted in federal court Thursday on one count of possession of child pornography and one count of receipt of child pornography.
In the indictment, prosecutors allege that Krampf "did knowingly possess" material containing images of child pornography involving children under the age of 12. Additionally, those images were transported in "interstate and foreign commerce."
Source:  stgeorgeutah.com
"With 19 hard drives still to go, we knew we had a bigger problem," [police] said. "So we decided to send everything to the FBI field office and get the U.S. Attorney's Office involved at that point."

— U.S. Attorney Huber (@USAttyHuber) September 21, 2020
---
War
Iran's Zarif says Tehran is ready for a full prisoner exchange with US 
Iran is ready for a full prisoner exchange with the United States, Foreign Minister Mohammad Javad Zarif
Source:  english.alarabiya.net
JUST IN: South Korean President Moon Jae-in declares end to Korean War to open door for "complete denuclearization and permanent peace."

— The Bias News (@thebias_news) September 22, 2020
SC.jpg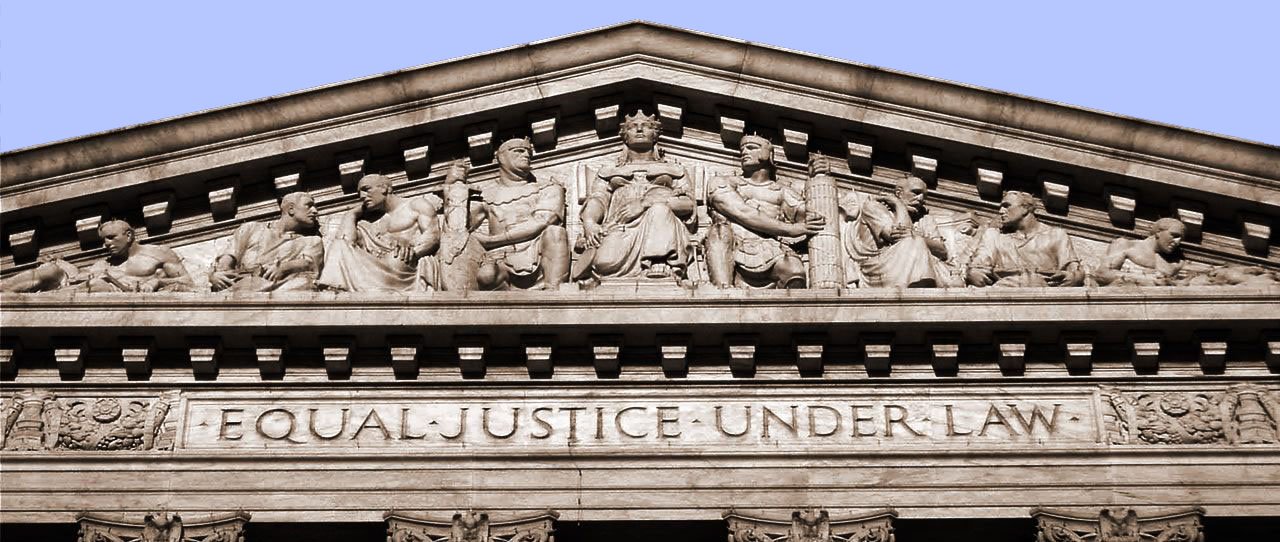 ---
False Flags
The liberal media love to pose as the Defenders of Science, and part of the game they play is by turning to medical experts with left-wing political backgrounds that they hide. CNN hides the losing Democrat political campaigns of its doctors Rob Davidson and Abdul el-Sayed. NBC and MSNBC have hidden that their "global health policy expert" Vin Gupta is an adviser to the Biden campaign.
In ten NBC News appearances and 31 MSNBC appearances found in Nexis from July 15 to September 15, these networks never, ever mentioned a Biden link.
Back in January, CNBC reported that in addition to his NBC work, "Gupta has also worked as a volunteer advisor for Joe Biden's 'Biden for President' group." One medical website even suggested with all this TV work, he might be considered for Surgeon General if Biden wins.
Dr. Gupta is touted by his medical credentials as he bashes Trump like every other MSNBC political pundit. This tactic seemed most egregious as MSNBC brought Dr. Gupta on TV every night to "fact check" the Republican convention on the coronavirus.
  Dr. Gupta insisted we need to "ban political rallies" on Morning Joe, but he said he was marching in Seattle "racial justice" protests. "We want as much as anything for social justice to take center stage, because poverty, racism, they have actually [been] bigger killers than coronavirus by the statistics, so this is the right thing to do, but to do it safely."
Source: newsbuster.org
How could this be…look at all these interventions that Los Angeles took (dark blue) that Sweden didn't

I don't understand how this could happen, I'm so confused https://t.co/PypI7pZUjR pic.twitter.com/nozfV4kSIZ

— Ian Miller (@ianmSC) September 21, 2020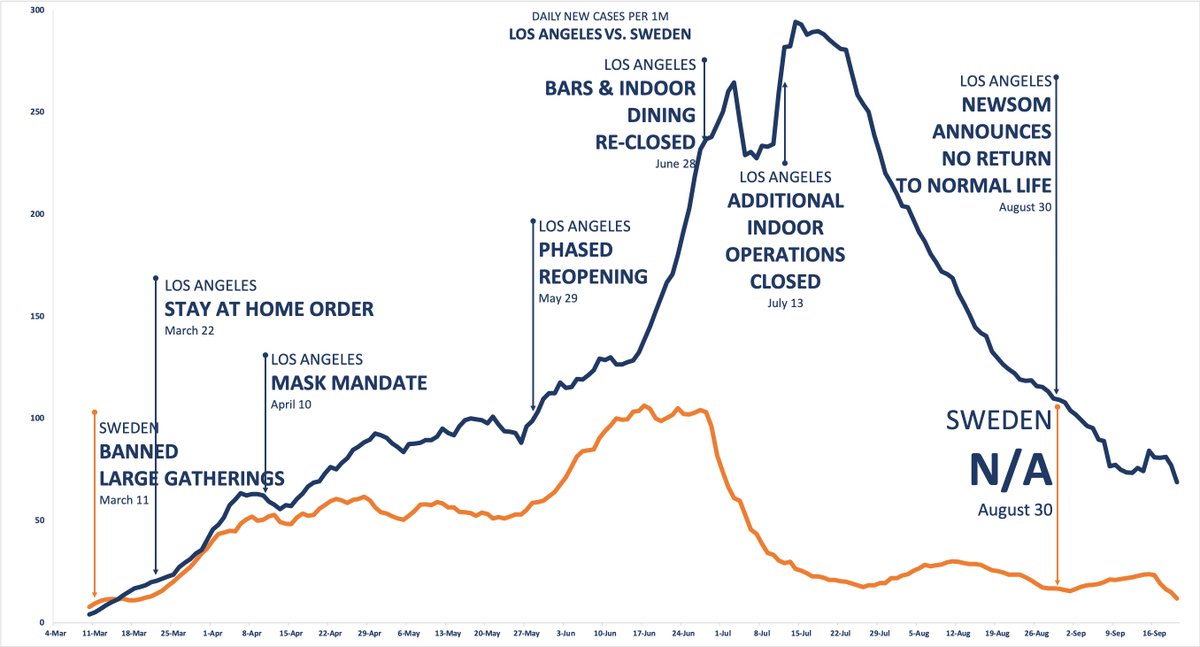 President Donald Trump told the United Nations General Assembly that it "must hold China accountable" for the coronavirus
"As we pursue this bright future, we must hold accountable the nation which unleashed this plague onto the world – China," Trump said, continuing on to slam how the country handled the early days of the virus' outbreak.
"The United Nations must hold China accountable for their actions," Trump said, adding that the country has "waged a fierce battle against the invisible enemy – the China virus."
Source: dailycaller.com
President @realDonaldTrump: The United Nations must hold China accountable for releasing this virus upon the world#UN75 pic.twitter.com/Q4DoH6ZC81

— Team Trump (Text VOTE to 88022) (@TeamTrump) September 22, 2020
TAKE A LISTEN
They locked us down, killed grandparents, accused a decent man of being a gang rapist on the word of a crooked lawyer, rioted, looted, burned cities, assassinated peace officers, and now they are threatening to do more, if they don't get their way. Oh, and they want your vote.

— James Woods (@RealJamesWoods) September 22, 2020
The Canadian woman charged for sending ricin to President Trump & law enforcement agencies in Texas was previously deported. Pascale Ferrier tried to cross back into the US on Sunday & was found carrying a gun. She recently tweeted about killing Trump. https://t.co/nvACsTHsTP pic.twitter.com/EnuKaViQwY

— Andy Ngô (@MrAndyNgo) September 22, 2020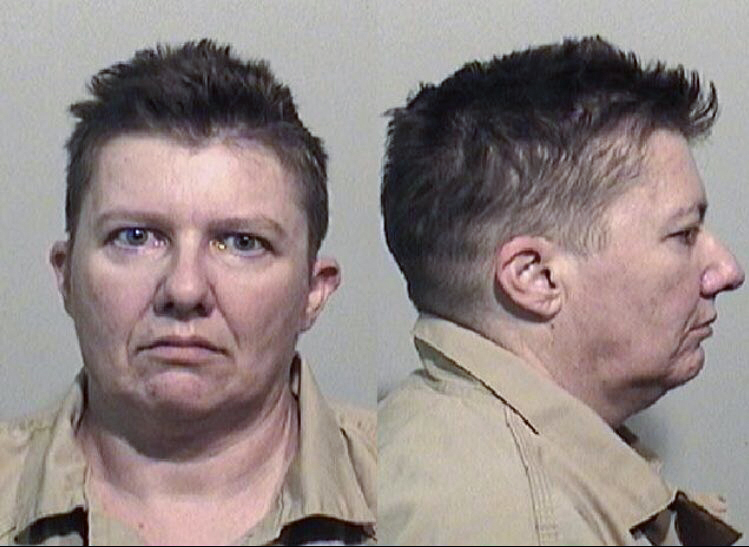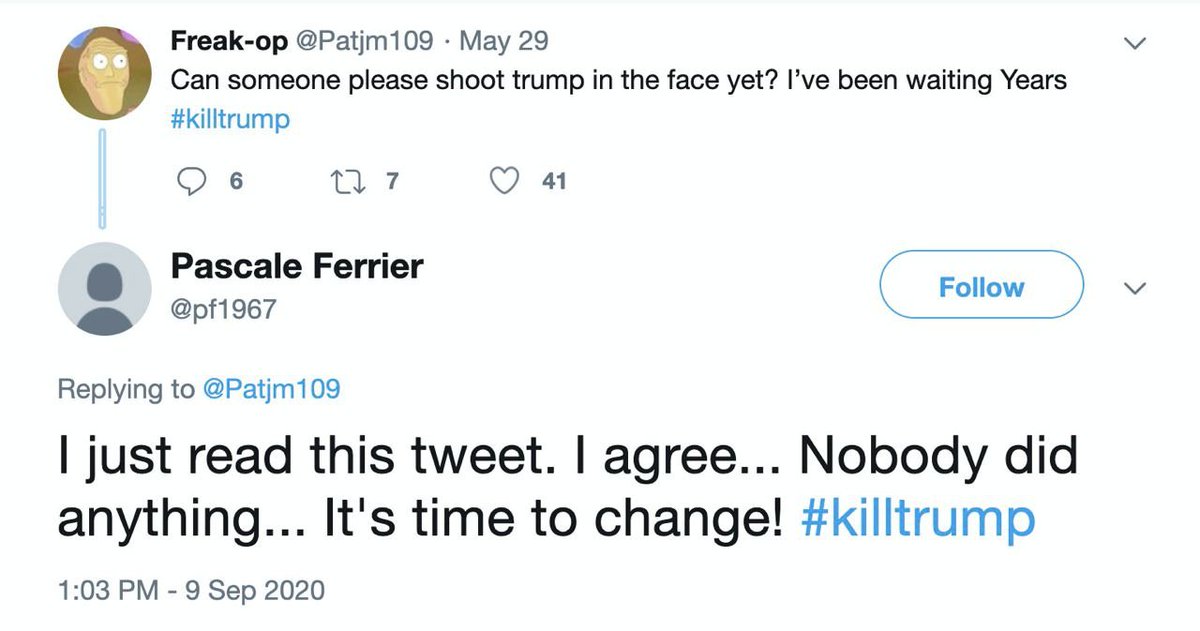 ---
Q
Q

 

!!Hs1Jq13jV6

 

ID: 6ef431

 No.10740908 

NEW
Nancy Pelosi wonders how top Facebook employees can 'look themselves in the mirror' because they 'make money off of poison'
House Speaker Nancy Pelosi on Monday blasted Facebook executives and employees as "totally disreputable" over the prevalence of posts touting the right-wing conspiracy-theory movement QAnon.
[past 7 days]
https://www.bing.com/news/search?q=qanon&qft=interval%3d%228%22&form=PTFTNR
Have you ever witnessed a full-blown international mainstream media constant [barrage] [counter]attack re: a 'conspiracy'?
Simple logic answers the question.
Q
---
Uncensored
Though Kamala Harris was born in the United States, because neither of her parents were American citizens, she is not qualified to be president under the Constitution.
With Joe Biden's apparent substantial setbacks in his cognitive capacity and his advanced age, Kamala Harris is in a more-likely-than-usual position to assume the office of president. Yet Kamala Harris is constitutionally ineligible to be president of the United States because she is not a natural born citizen, as required by Article II (and, by reference, the 12th Amendment) of the U.S. Constitution.
While born in the United States — Oakland, California — at the time of her birth, Kamala Harris' father was a citizen of Jamaica and her mother was a citizen of India. This makes Kamala Harris a native-born American — thus eligible to serve as a U.S. senator — but she is not a natural born citizen, the higher standard set for those occupying the office of president.
The Constitution does not define natural born citizenship, neither has the Supreme Court or Congress. The term "natural born citizen" comes from the English concept of "natural born subject," which came from Calvin's Case, a 1608 decision.
Natural born subjects were those who owed allegiance to the king at birth under the "law of nature." The court concluded that under natural law, certain people owed duties to the king, and were entitled to his protection, even in the absence of a law passed by Parliament.
Let's explore the possible sources and appropriate interpretations of the "natural born citizen" qualification.
At the time of the drafting of the Constitution, a person born subject to the British Crown could hold "double allegiance," a concept similar to "dual citizenship" as understood today.
Our own Founding Fathers, nearly every one of whom was born in some outpost of the British Empire, feared the damage that could come from such divided loyalty. They instituted the "natural born citizen" qualification in order to avoid what Gouverneur Morris described during the Constitutional Convention as "the danger of admitting strangers into our public councils."
That provision in the constitution which requires that the president shall be a native-born citizen (unless he were a citizen of the United States when the constitution was adopted) is a happy means of security against foreign influence, which, wherever it is capable of being exerted, is to be dreaded more than the plague.
Natural-born citizens, are those born in the country, of parents who are citizens. As the society cannot exist and perpetuate itself otherwise than by the children of the citizens, those children naturally follow the condition of their fathers, and succeed to all their rights. The society is supposed to desire this, in consequence of what it owes to its own preservation; and it is presumed, as matter of course, that each citizen, on entering into society, reserves to his children the right of becoming members of it. The country of the fathers is therefore that of the children; and these become true citizens merely by their tacit consent. We shall soon see, whether, on their coming to the years of discretion, they may renounce their right, and what they owe to the society in which they were born. I say, that, in order to be of the country, it is necessary that a person be born of a father who is a citizen; for if he is born there of a foreigner, it will be only the place of his birth, and not his country. [Emphasis added.]
 in the case of Senator Kamala Harris, the principles of constitutional law and interpretation set forth above call into question her eligibility for president. 
There is no reasonable or legal doubt that at the time of her birth (regardless of the location), Harris' father was not an American citizen — and thus, should she assume the office of the president, the president would be the child of a person with legal allegiance to a foreign sovereignty. She would not conform to the accepted legal, constitutional, and historical definition of "natural born citizen," and thus Kamala Harris could not serve as vice president.
Source: thenewamerican.com