Targets Have Been Painted, Treason Doesn't Pay Well In The End – Episode 2167
Those in the MSM and who are pushing the idea that the economy will not recover will be exposed. Trump and the patriots have put certain mechanisms in place. The reports that are out now will feed into what the patriots plan to do, take this economy that has been pushed to the brink of destruction and brought it back to life. Trump has control over the [CB], is he using it to pressure or cripple the banking system? The [DS]/MSM are now pushing everything they have, if that doesn't work they will push a FF. The patriots have now painted the targets, they are locked on, boom week coming.  This is just the beginning, those who committed treason will be held accountable.
Check Out The X22 Report Spotlight YouTube Channel X22Report Spotlight
Please check Newzsentinel.com for the latest news on the economic collapse. The Sentinel Alerts are updated throughout the day.
---
Current News – 05.06.2020
Watch The X22 Report On Video
---
Economy
De Blasio just said on CNN that New York cannot open because it has no money to do so. That is the first direct call for the federal government to actually fund the operation of major cities. He is talking about roughly $7 billion and suggesting that NYC simply cannot reopen…

— Jonathan Turley (@JonathanTurley) May 6, 2020
---
Political/Rights
---
False Flags
---
Q
Q

 

!!Hs1Jq13jV6

 

ID: e506e9

 No.9050527
 

NEW
Q

 

!!Hs1Jq13jV6

 

ID: e506e9

 No.9050636
 

NEW
D6f_A4GVUAA2qdm.jpg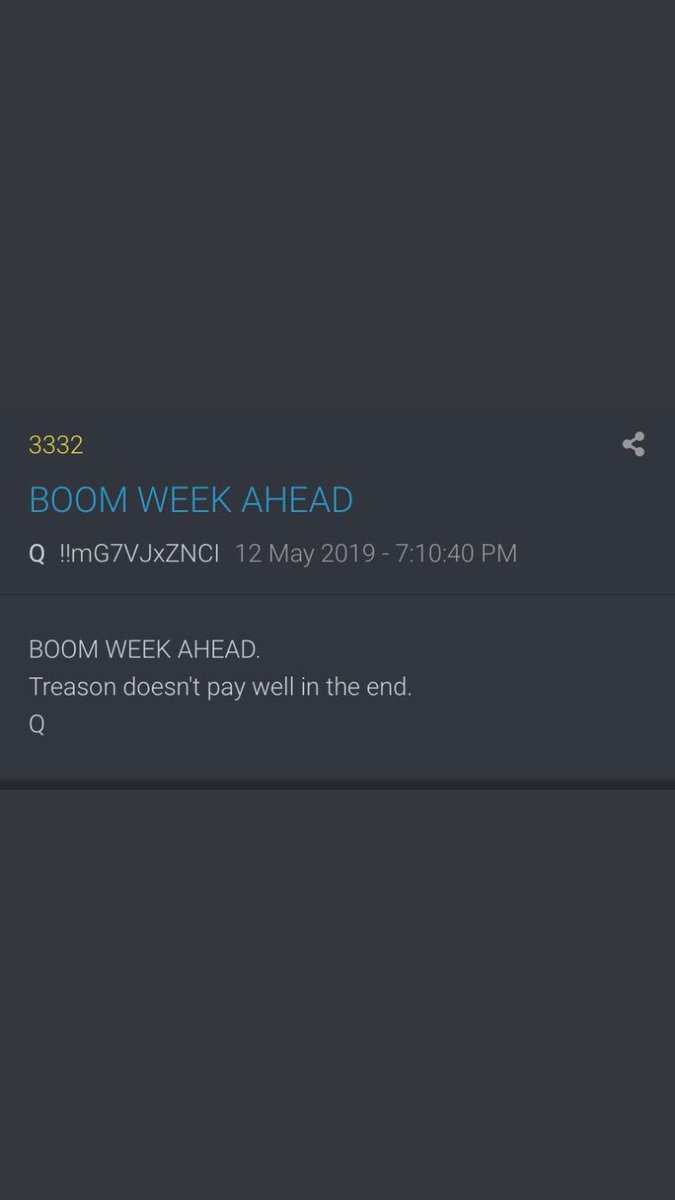 EXCVQ8cXsAEPZn_.jpg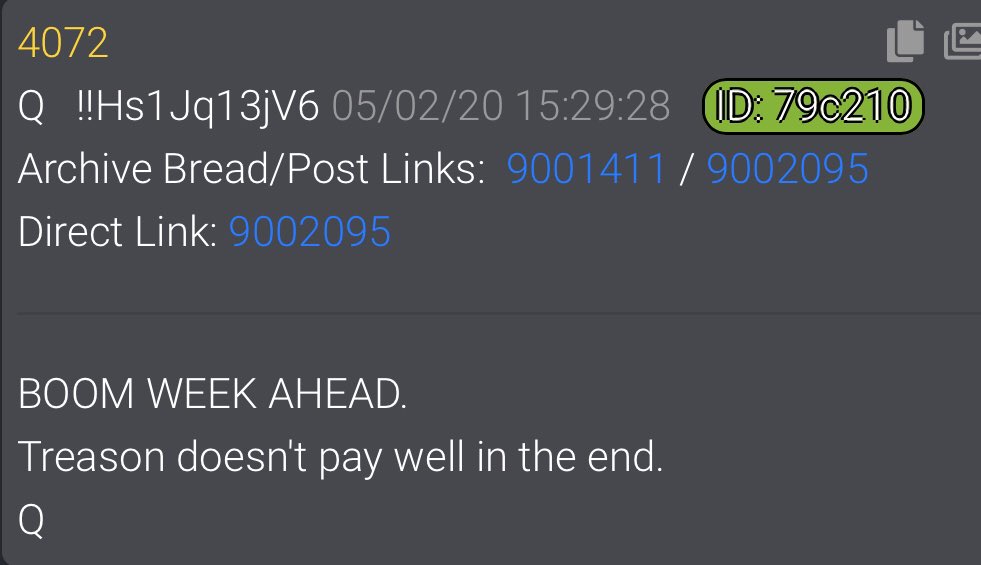 Q gives us 2 dates, one back in May 12, 2019 and the other May 2 2020, does that mean next week something will be released.