Knock, Knock, The [DS] Has You, Time To Wake Up, Flynn Exonerated, Pain – Episode 2168
Business are starting to come back online, Farms are now coming back, the meat shortage will be taken care of in about 10 days. The WH is looking to move tax day from July to Dec now, to help the struggling economy. Trump knows, he always knew that once the economy opens up, it was going to do better than ever. The [DS]/MSM and those elected Gov's are showing their true colors, the people are waking up, they are realizing that the people they elected are trying to take away their rights, we are watching the great awakening. The DOJ dropped the case on Flynn, Van Grack withdraws from the case, the Mueller investigation never had evidence, it was all a lie. Pain is coming and the [DS] players are panicking.
Check Out The X22 Report Spotlight YouTube Channel X22Report Spotlight
Please check Newzsentinel.com for the latest news on the economic collapse. The Sentinel Alerts are updated throughout the day.
---
Current News – 05.07.2020
Watch The X22 Report On Video
---
Economy
---
Political/Rights
Obama Sends Private Letter to National Archives Claiming 'Confidentiality' To Not Release Biden-Ukraine Docs
F

ormer President Barack Obama has inserted himself into the Russia, Ukraine scandal  .  a letter was sent from the office of former President Barack Obama to the National Archives and Records Administration (NARA), which manages presidential records.
Why would Obama, four years after leaving office, suddenly get involved? The letter to the National Archives was privately sent in March 
Obama's letter to the NARA is a response to Republican Senators Chuck Grassley and Ron Johnson having requested the Obama administration records on Ukraine-related meetings, placed on November 21, 2019. Obama's letter claims the senators' inquiry is an effort "to shift the blame for Russian interference in the 2016 election to Ukraine."
What exactly is Obama concerned with in regard to the "confidentiality interests that all presidents have sought to protect?"
Source: thegreggjarrett.com
Does the redacted section of the 8/2/17 Mueller scope memo relate to President Trump?

Recall McCabe's admission that he opened an FBI investigation into Trump "as an agent of Russia" in May 2017…

ht @JohnWHuber and @TheLastRefuge2 and @almostjingo pic.twitter.com/xl0rSHteyX

— Techno Fog (@Techno_Fog) May 7, 2020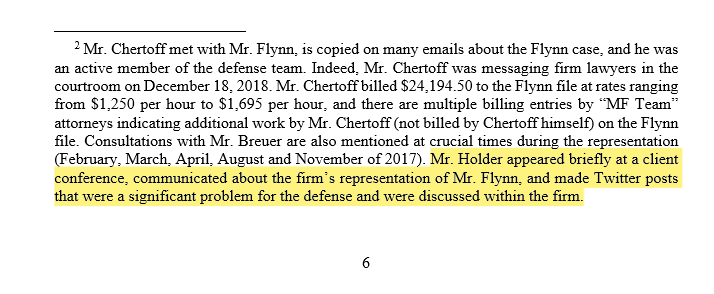 Agreed. Release mine too. Seems we have nothing to hide so I wonder who Adam Schiff is protecting?

Seems the others who testified and haven't been calling for transparency are Obama officials. 🤔 https://t.co/Fj1yIyMv4B

— Donald Trump Jr. (@DonaldJTrumpJr) May 7, 2020
 Senator Lindsey Graham: "There Was NO Legal Justification for Mueller's Appointment…The Entire Mueller Investigation Was Illegitimate
---
War
---
False Flags
Throwing Texans in jail whose biz's shut down through no fault of their own is wrong.

I am eliminating jail for violating an order, retroactive to April 2, superseding local orders.

Criminals shouldn't be released to prevent COVID-19 just to put business owners in their place.

— Greg Abbott (@GregAbbott_TX) May 7, 2020
Americans have a right to work and open their businesses. It's the #lockdowns that are #unconstitutional & as @NYGovCuomo is learning, completely ineffective at anything except destruction!https://t.co/HbYzTFeAv3#OPENAMERICANOW #OpenTexasNOW @realDonaldTrump @GovAbbott

— Sidney Powell 🇺🇸⭐⭐⭐ (@SidneyPowell1) May 7, 2020
One of President Trump's personal valets (member of the US Navy) has tested positive for #COVI19. The Whitehouse says that the President and the Vice President have since tested negative for the virus and they remain in great health." – CNN

— Breaking911 (@Breaking911) May 7, 2020
Trump Tests Negative For COVID-19 After 'Valet' Infected
---
Q