Targets Painted And Locked, Instructions Given To Stealth Bomber, Drain It- Episode 2169
The MSM is continually wondering how Trump is going to help the economy, they are reporting unemployment numbers, how the economy is a disaster, they are trying to figure out his plan. The MSM/[CB] are pushing the idea that Trump is helping WS and not MS, this is what they did back in 2009, they are projecting this onto the Trump administration. The people are waking up, all around the country they are questioning the experts, doctors, lawyers, everyday people are asking questions, welcome to the great awakening. The first shot rang out when Flynn was exonerated, the MSM/[DS] are trying to spin the story but it is failing, as more and more of the declas is released the spin cycle is going to be in trouble. The people are learning the truth slowly, they need to be shown, Trump and Barr are ready, the stealth bomber is now locked on, the order is clear, drain it.
Check Out The X22 Report Spotlight YouTube Channel X22Report Spotlight
Please check Newzsentinel.com for the latest news on the economic collapse. The Sentinel Alerts are updated throughout the day.
---
Current News – 05.08.2020
Watch The X22 Report On Video
---
Economy
Tough morning for the loser scumbag scam artists at the so-called "Lincoln Project"! pic.twitter.com/VgyehZZHs5

— Trump War Room – Text TRUMP to 88022 (@TrumpWarRoom) May 8, 2020

---
Political/Rights
BREAKING: Court Documents from 1996 Reveal Tara Reade Told Ex-Husband About Sexual Harassment By Joe Biden #MeToo
Source: thegatewaypundit.com
Rep. Dianne Feinstein   called Tara Reade's sexual allegations against former Vice President Joe Biden "ridiculous" and said she does not believe her.
The California Democrat discussed Reade's allegations before reporters, and said Reade's are "totally different" from the sexual assault allegations Christine Blasey Ford made against Supreme Court Justice Brett Kavanaugh.
Feinstein said that "Kavanaugh was under the harshest inspection that we give people over a substantial period of time."  
Reade has has said that Biden kissed her, touched her, and penetrated her with his fingers without her consent when she worked for him as a Senate staffer in 1993. Biden and has campaign have denied the allegations.
Feinstein questioned why Reade waited so long to bring forward her allegations.
Source: dailycaller.com
Barack and Michelle Obama Silent on Tara Reade Even as They Play Role in Biden's Defense
Former President Barack Obama and first lady Michelle Obama have remained silent about the new sexual assault allegation against Joe Biden, even as their onetime political relationship with the ex-vice president is used to bolster his defense.
Source: breitbart.com
---
Geopolitical/Police State
Meet your new speech police!

Facebook now has an Oversight Board empowered to take down posts.

Gotta be non-partisan people, right? Nope!

1 is Pam Karlan: testified to impeach @POTUS, "baron" Trump line, Obama DOJ, & NYT calls "full-throated, unapologetic liberal torchbearer." pic.twitter.com/9o28lcY7bR

— Brendan Carr (@BrendanCarrFCC) May 6, 2020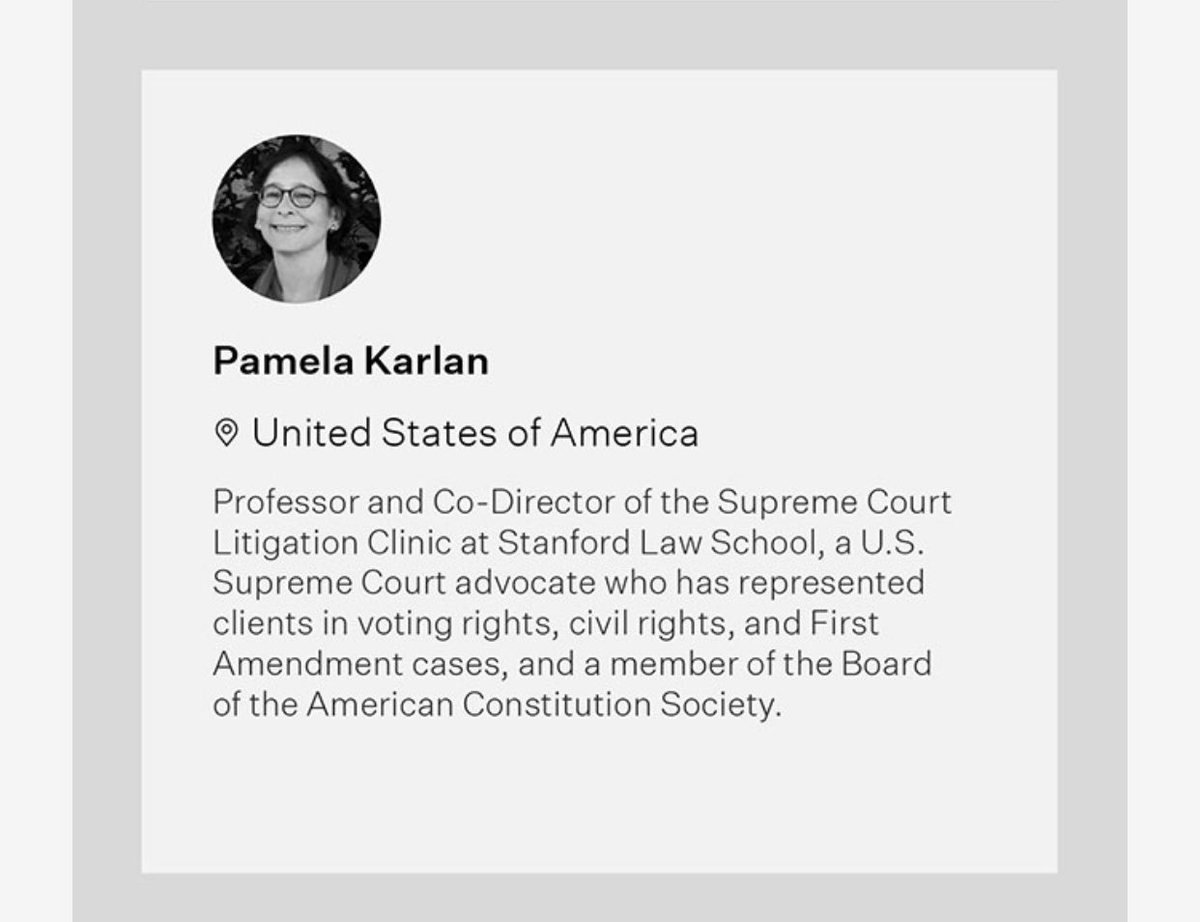 2. Facebook's decision undermines its claim that posts won't be censored for partisan political reasons.

Karlan testified that "President Trump must be held to account."

She wrote *in 2016* that she felt "a responsibility to challenge [Trump] in the court of public opinion."

— Brendan Carr (@BrendanCarrFCC) May 7, 2020
3. No partisan, political agenda? It's not even hidden:

Here's board member Alan Rusbridger joining the left-wing campaign to take the President's coronavirus briefings off the air & rooting for his removal from office.

Facebook gives this guy the power to take down your posts? pic.twitter.com/yJRcVpuhqM

— Brendan Carr (@BrendanCarrFCC) May 7, 2020
4. Surely, Rusbridger's work to shut down the President's speech is an outlier on Facebook's "free expression" board? Not a pattern here, right?

Nope!

Here's Nicolas Suzor saying "it's complicated" when asked if Twitter should deplatform the President. pic.twitter.com/ddYcA8eWFn

— Brendan Carr (@BrendanCarrFCC) May 7, 2020
5. Fine. But Facebook wouldn't put someone from the George Soros network of Open Society organizations on its speech police board.

I mean, even Facebook needs room to deny there's a partisan political bias and agenda here … right?

Ooh boy: pic.twitter.com/JyQVMAGeP5

— Brendan Carr (@BrendanCarrFCC) May 7, 2020
6. At least that's it, right? No other speech czar holds such a deeply partisan animus.

Hardly.

Meet Maina Kiai who views Trump supporters this way:

"I think that Donald Trump is the jewel in the crown of the far right, fascist, xenophobic, right-wing groups that exist." pic.twitter.com/wERG7dCL52

— Brendan Carr (@BrendanCarrFCC) May 7, 2020
7. Honestly, this one shocked me: Jamal Greene

Facebook hand picked him to censor posts ahead of the election.

His worldview:

➡️ Fantasizes about Trump getting shot

➡️ Calls Trump's election an unacceptable outcome & a failure of American politics

➡️ Pressed for impeachment pic.twitter.com/epStQn9B8q

— Brendan Carr (@BrendanCarrFCC) May 8, 2020
8. Folks, this is from a few minutes worth of review. And there's much more on him.

Jamal Greene – a guy Facebook wants filtering your posts – says it shows "mental clarity and good judgment" to believe Trump is an "odious person who should not be anywhere near the presidency." pic.twitter.com/sw5AgrdZnb

— Brendan Carr (@BrendanCarrFCC) May 8, 2020
---
War
The Senate came up short of the two-thirds majority, and it voted 49-44, with seven GOP senators joining Democrats.
Source: theepochtimes.com
---
Q
Yesterday was a BIG day for Justice in the USA. Congratulations to General Flynn, and many others. I do believe there is MUCH more to come! Dirty Cops and Crooked Politicians do not go well together!

— Donald J. Trump (@realDonaldTrump) May 8, 2020
29) Now, this makes sense.

Booms came in 2019 and 2020, and would also come one day after [+1] last night's post. pic.twitter.com/hQrRqWyFgy

— Praying Medic (@prayingmedic) May 7, 2020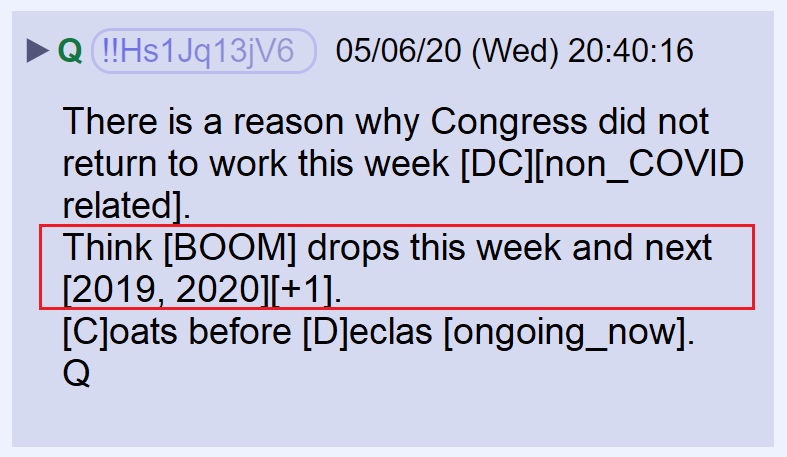 The DOJ moved to dismiss with prejudice its criminal case against General Michael Flynn yesterday.  Below are pieces from the DOJ's 20-page dismissal letter.
The DOJ did yesterday what many who have followed General Michael Flynn's case for a long time have been waiting for.  The DOJ stepped in and requested a dismissal of the General Flynn case.  In the first paragraph, the DOJ made its point:
The government had no right to interview Flynn and even if he lied it wouldn't matter:
The Obama Deep State opened it's investigation on Flynn in August 2016 based on some very weak if not illegitimate circumstances:
At some point after opening this (illegal) investigation into General Flynn the investigators decided there was no there-there and so they drafted a letter to close the investigation.
The letter stated that there was no evidence to continue the investigation and that "no interview of General Flynn was required".
The Deep State players in the Obama Administration then spied on General Flynn's calls with his Russian counterpart in December 2016.  This was after Flynn had been identified as incoming President Trump's National Security Advisor.  The FBI and DOJ discussed indicting Flynn on the 2000 year old Logan Act but decided against this (since no one had been indicted on this act since before the Civil War and because Flynn was doing his job).
After hearing that the case was still open, (dirty cop) Peter Strzok wrote about the "good news" to his lover Lisa Page and remarked that "our utter incompetence actually helps us":
Next (corrupt) FBI Director James Comey deferred telling the Trump White House that there remained an open investigation into General Flynn.  The only reason the investigation remained open was because of Flynn's call with the Russian (which was part of his duties with the incoming administration).
Obama holdover Sally Yates claimed that she was "flabbergasted" and "dumbfounded" when she found out that Comey had sent over agents to the Trump White House to interview Flynn.  The letter to the court actually refers to Comey's later comments where he bragged to MSNBC's Nicolle Wallace about sending agents to the White House.
The FBI's Bill Preistep's notes before the White House (ambush) interview of Flynn were then presented where it was clear the FBI wasn't after the truth but rather was out to get Flynn.  Both agents left the interview with Flynn and expressed uncertainty as to whether Flynn had lied and not think he believed he was lying.  Then on November 30, 2017, the Mueller gang indicted Flynn for lying to the FBI.
Next the DOJ's letter explains why the court should accept their recommendation to dismiss the Flynn case and then on page 12 recommends dismissing the case:
The FBI and DOJ had no reason to indict General Flynn for lying.  To do so the FBI would have had to prove materiality and the FBI didn't even have an investigation that the statements were material to:
The FBI never attempted to open an investigation after Flynn's calls with his Russian counterpart and his calls were justified.  The dismissal discusses the "frail and shifting justification" for investigating Flynn.
Source: thegatewaypundit.com
THis is the
Russia Investigation Transcripts and Documents
Despite taking part in this investigation and hearing these facts first-hand, the transcripts reveal how House Republicans used witness interviews not to gain the facts, but to press President Trump's false narrative of 'no collusion, no obstruction.'  It would be a pattern they would follow throughout the Russia investigation and into the President's subsequent Ukraine misconduct. To that end, House Republicans sought to use the Committee's Russia investigation to undermine the Intelligence Community's assessment that Russia sought to hurt Hillary Clinton and help Donald Trump in the 2016 presidential election. That assessment has been affirmed by this Committee's Democrats, the bipartisan Senate Intelligence Committee, and Special Counsel Mueller. 
These transcripts should have been released long before now, but the White House held up their release to the public by refusing to allow the Intelligence Community to make redactions on the basis of classified information, rather than White House political interests.  Only now, and during a deadly pandemic, has the President released his hold on this damning information and evidence. 
Like the Ukraine investigation that would follow it, the investigation into the Trump campaign's effort to seek and utilize Russian help in 2016 and to obstruct justice, reveal a President who believes that he is above the law. But we are a country where the truth still matters and where right still matters. Our investigation into the Trump campaign, and the evidence we uncovered despite formidable obstruction, affirms that."
Q
now and then, the obama holdovers kept pushing fake information for two years  promoting Russian collusion, but under oath they were telling a different story, they had no evidence.
#NEW Sources tell @FoxNews acting DNI @RichardGrenell planning to release new trove of documents as early as tomorrow. Expected to be related to the #Russia probe and will be significant. Per @edhenry
Be ready to dig, Anons.
Meat.
Q
If that's confusing Schit posted transcripts on the HPSCI page and ODNI also posted them on their page they each titled the transcript mentioned differently.https://t.co/I2n2VYyLNs pic.twitter.com/3p7sxVSs9K

— Rosie memos (@almostjingo) May 8, 2020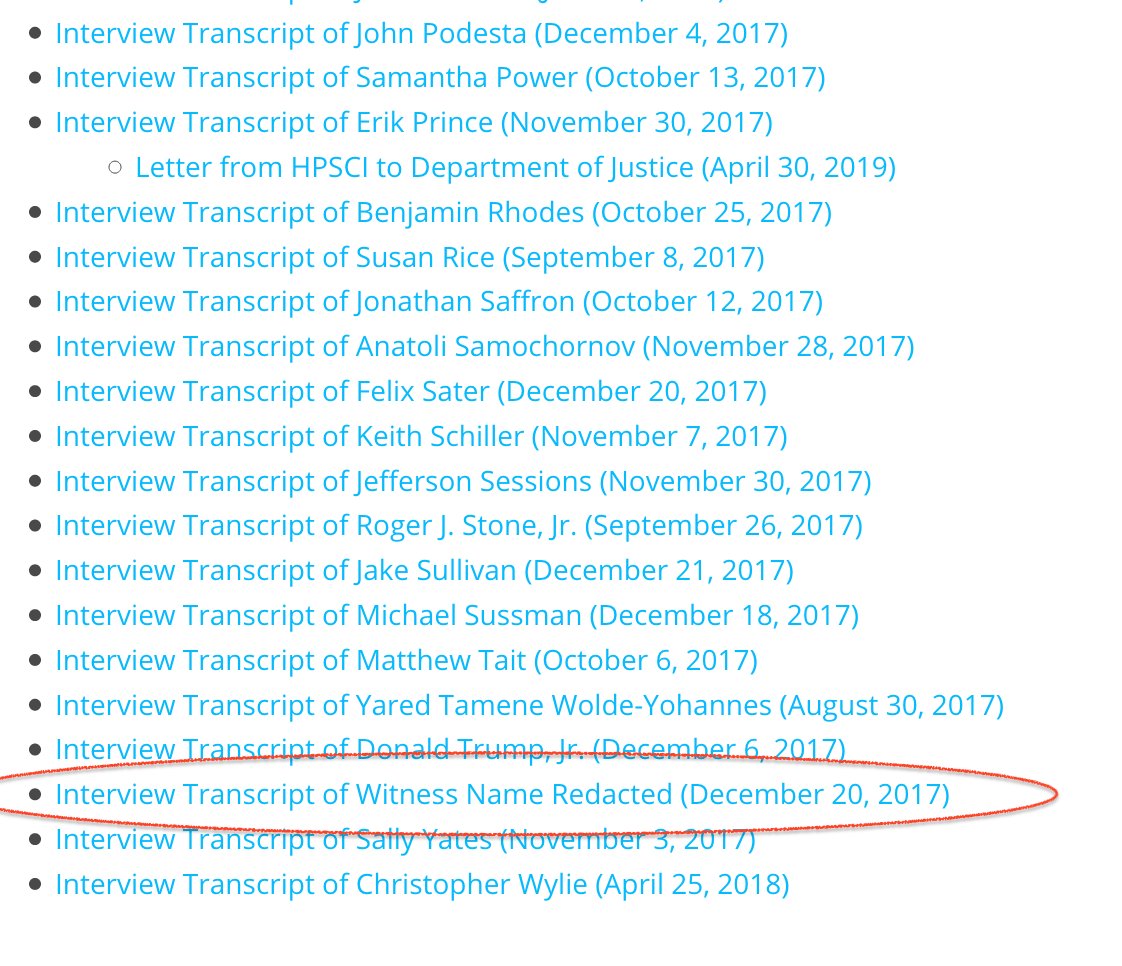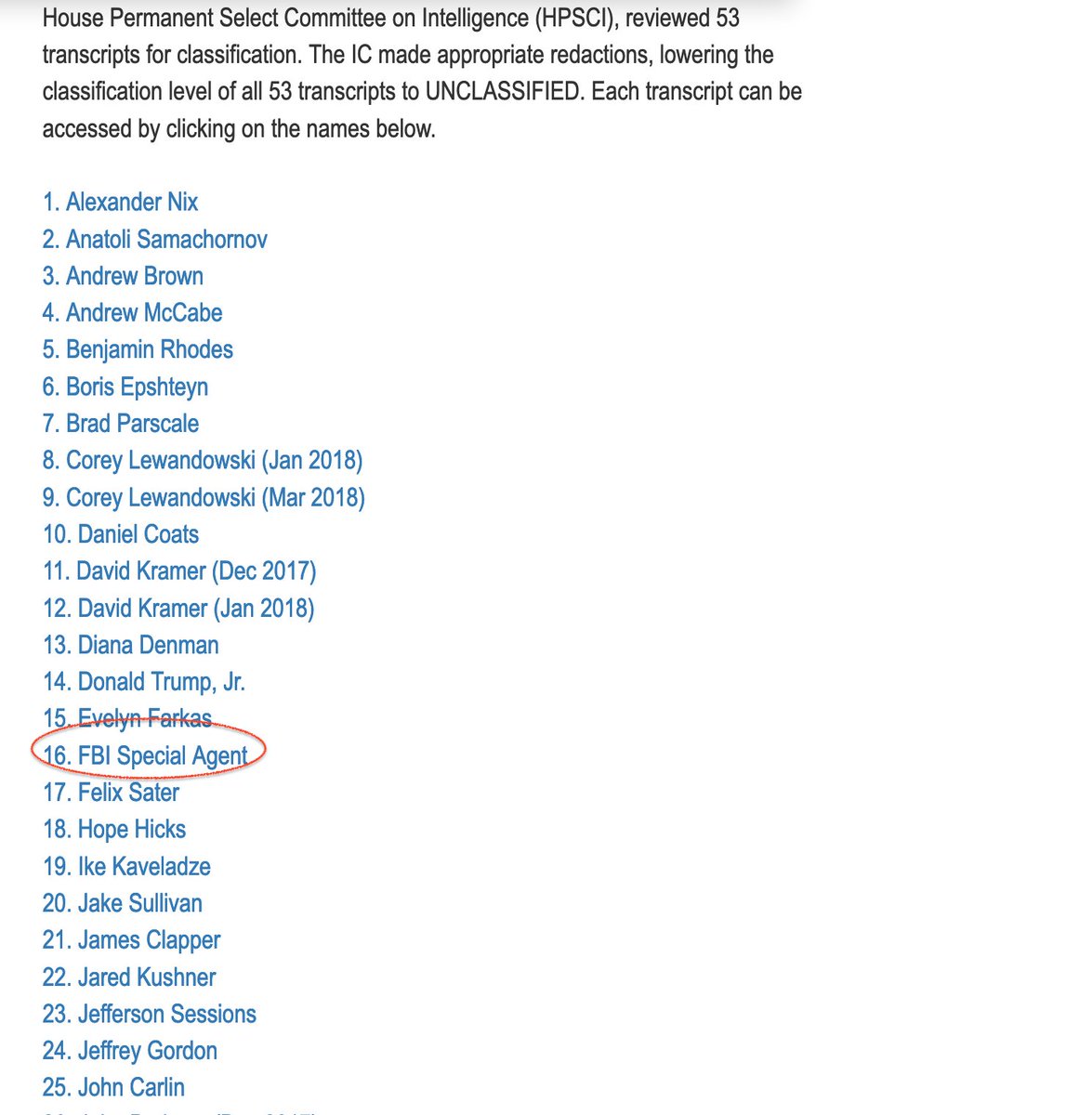 Source: thefederalist.com
 former DNI James Clapper says : "I never saw any direct empirical evidence that the Trump campaign or someone in it was plotting/ conspiring with the Russians to meddle with the election." — in transcript of interview with House Intel during its Russia probe.
Then we have Crowdstrike CEO Shaun Henry's testimony. Henry tells the committee they have no evidence.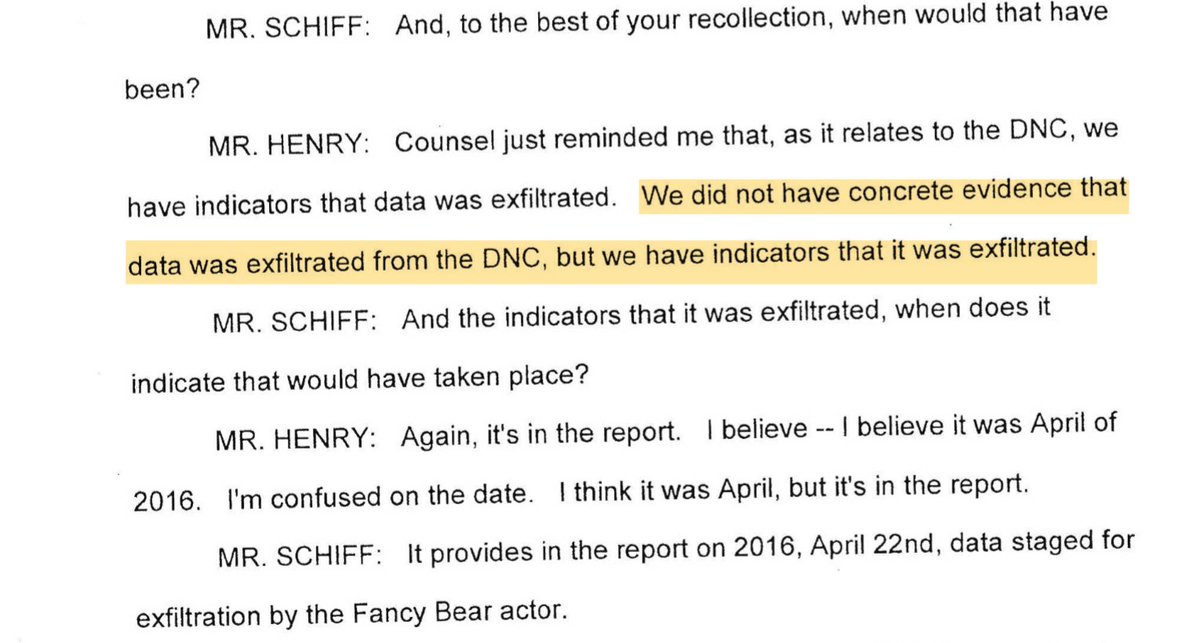 More from Crowdstrike's Shaun Henry 

The Shaun Henry said something very important and  admitted to Congress,  that it has no direct evidence Russia actually stole/exfiltrated the emails.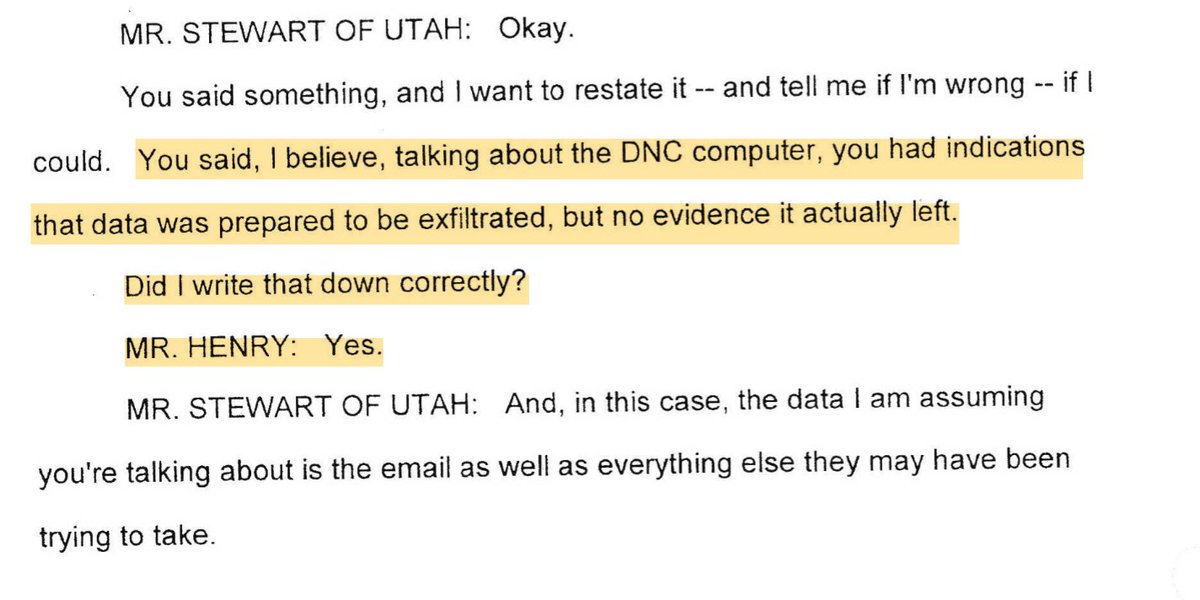 More targets are being painted, incoming
Q
If you're still catching your breath from today, I'm told next week will involve "a bombshell". I'm standing by …
Focus on tomorrow, first.
Q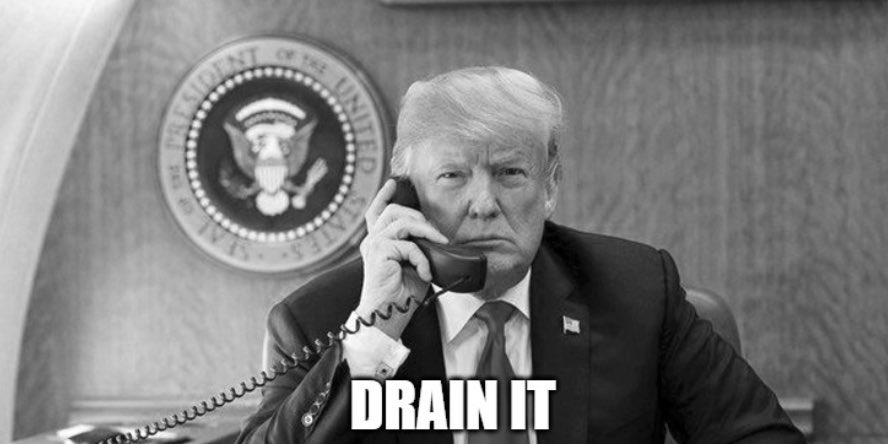 EXdFCReU8AE2UeS.jpg5a9066b5aae605cd008b4648.jp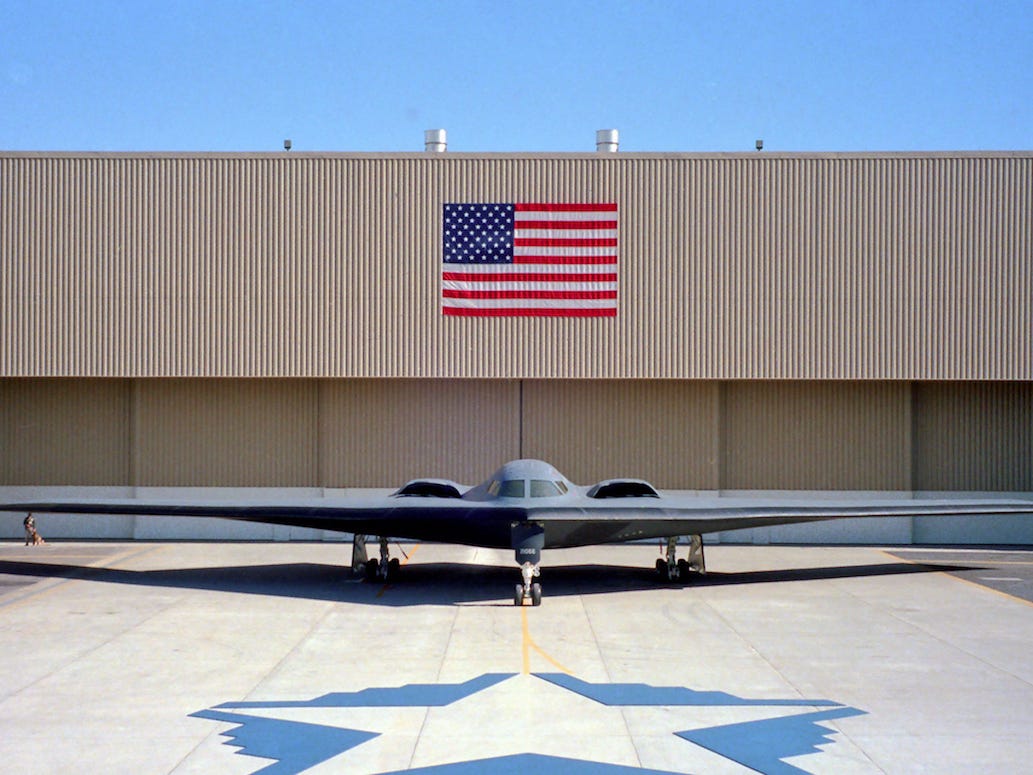 So if we take both of these pics and put them together it looks like Trump and Bill Barr (b2 bomber) have the targets painted and they are locked on. 
[Michael Atkinson]
Q
IG Michael Atkinson, Adam Schiff's buddy,he has been let go by Trump is now in the kill box, target painted  .Atkinson changed the whistleblower form allowing hearsay, so this allowed second hand information to be used.  
The news is dead.
You are what matters now.
Handle with care.
Q
Q

 

!!Hs1Jq13jV6

 

ID: df8722

 No.9078652

NEW
EXeIG8WX0AA1rGy.jpg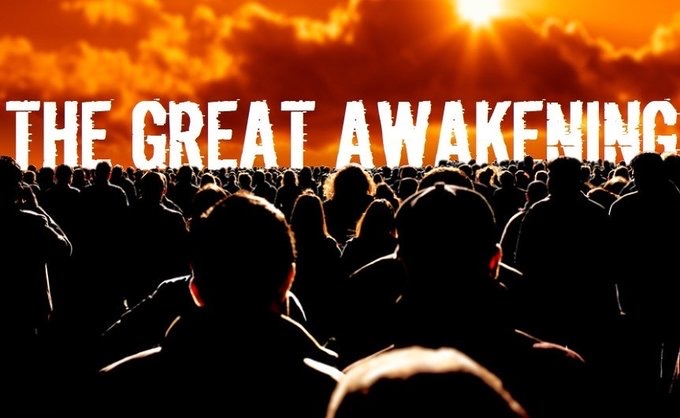 A Doctor with absolutely no f*cks left to give; grabs a microphone & absolutely DESTROYS Democrats and their nation wide corona virus shut down.
Q

 

!!Hs1Jq13jV6

 

ID: df8722

 No.9078997
 

NEW
"It was a very dangerous situation what they did," he said. "These are dirty politicians and dirty cops and some horrible people and hopefully they're going to pay a big price in the not too distant future."
Q
TAKE A LISTEN TO WHAT TRUMP SAID DURING AN INTERVIEW WITH FOX
Q

 

!!Hs1Jq13jV6

 

ID: df8722

 No.9079065


NEW
Flynn pled guilty to lying to the FBI about his illicit Russian contacts. His lies do not now become truths. This dismissal does not exonerate him. But it does incriminate Bill Barr. In the worst politicization of the Justice Department in its history.
TAKE A LISTEN TO THE EXCHANGE between schiff, waters and mnuchin
Q
Remember when adam schiff said they have evidence, that trump was going to brought up on charges, he knowingly knew this was false, because the transcripts show the complete opposite. 
Schiff is panicking, notice how they are trying to use the cv-19 for cover. 
Over 70,000 Americans dead.

More than 20 million newly unemployed.

No national testing and trace strategy.

What was the President's message to the nation this morning?

That I am "dirty" and "going down."

I have said he's unfit for office, and every day he proves me right.

— Adam Schiff (@RepAdamSchiff) May 8, 2020
Q

 

!!Hs1Jq13jV6

 

ID: 3f1b80

 No.9080559


NEW
If Hillary had won, you'd never even know what COVID-19 is.
All assets deployed.
Win by any means necessary.
[D]
party death spiral.
Q
DRAIN THE SWAMP!

— Donald J. Trump (@realDonaldTrump) May 8, 2020
The January 5, 2017 meeting in which Sally Yates said she learned of Flynn-Kislyak call from President Obama himself–Susan Rice and VP Joe Biden were in that meeting, too, per Rice's famous memo-to-self.
Obama and Biden knew it all