The Patriots Are Ready To Unleash Hell, You'll Know When, Be Ready – Ep. 2770
Watch The X22 Report On Video
[JB] is now blaming the MAGA movement for the inflation that he created with the help of the [CB]. Now he is going to reduce the inflation, this will fail, this is not what the [CB] wants. Fuel prices are on the rise. The [CB] confirms an economic crash is coming. Bitcoin used to purchase a home. The [DS] is slowly being positioned so the country can see the true nature of their crimes. The patriots are ready to unleash hell, the pieces are being put into place. 2000 mules was released and now people are seeing how the [DS] was able to cheat in the election, more will be coming out. The people must see it to believe it. Follow the money it will lead to the puppet masters and the people will see it all.
---
Economy
Biden's "ultra-MAGA" explanation should last for about three weeks—expect something new from the White House by June.

— Tom Cotton (@TomCottonAR) May 9, 2022
Gas prices jumped 20 cents in the last week to$4.328 a gallon on Monday according to AAA. This is less than half a cent from Joe Biden's all-time highs in March.
According to Gas Buddy the price per gallon is back at $4.33 per gallon.
Power grid operators from across the United States have warned that they are struggling to keep up with the demand for electricity as they attempt to transition to cleaner energy sources, meaning that some parts of the country could see blackouts during the summer.
"I am concerned about it," Midcontinent Independent System Operator (MISO) Chief Executive John Bear told the The Wall Street Journal on Sunday. "As we move forward, we need to know that when you put a solar panel or a wind turbine up, it's not the same as a thermal resource."
California state's grid operator told WSJ on Friday that it expects to see a shortfall in supplies this summer, driven by extreme heat, wildfires, and delays in bringing new power sources online.
Source: theepochtimes.com
But let's charge 20,000,000 electric cars every day as well… https://t.co/S67Pb6xGFe

— James Woods (@RealJamesWoods) May 7, 2022
To help ease the pain from Bidenflation, the Republican-led legislature in Florida has passed the largest tax cut in state history.
Republican Gov. Ron DeSantis signed the $1.2 billion in tax relief, HB 7071, into law on Friday."Florida's economy has consistently outpaced the nation, but we are still fighting against inflationary policies imposed on us by the Biden administration," DeSantis said. "In Florida, we are going to support our residents and help them afford the goods that they need. Florida has been fiscally responsible, so we are in a good position to provide meaningful relief for families, right now."
The law includes permanent tax relief through a range of sales tax exemptions, corporate income tax credit expansions, and ad valorem tax and exemption provisions. They are expected to generate an additional $190 million in tax savings over two years and $140 million annually thereafter.
The new law also creates and expands 10 sales tax holidays, some of which go through 2023 and 2024.
"The largest middle-class tax relief package in the history of the state," was needed, state House Speaker Chris Sprowls said, because of "reckless federal spending [that] sent inflation rates spiraling higher than we've seen in generations." Worsening economic conditions are impacting Floridians, he said, and paying less or no state taxes on some items should help.
Source:  worldtribune.com
Fed's Kashkari Reveals an Uncomfortable Truth
Federal Reserve Bank of Minneapolis President Neel Kashkari published an essay Friday in which he admitted an uncomfortable truth. He wrote that if the supply-chain disruptions don't resolve soon, the U.S. Federal Reserve may be forced to spur a recession.
Bank of England Governor Andrew Bailey gave the markets a taste of this on Thursday when the U.K. central bank raised rates but also issued a gloomy outlook of double-digit inflation and prolonged stagnation — or even recession. The European Central Bank faces a similar scenario that it will have to address at its monetary policy meeting in a month's time.
But there are signs the economy is moving in the wrong direction. Consumers and companies are getting less bang for their buck at the same time there is a shortage of goods. Data released Thursday by the government showed a drop in worker productivity and an increase in labor costs.
HOME SOLD FOR BITCOIN IN LOUISVILLE, KY FOR THE FIRST TIME
A home was purchased for $65,000 in bitcoin making local history as the first real estate transaction with the peer-to-peer currency in Louisville, Kentucky.
The first real-estate transaction using bitcoin in Louisville, Kentucky was recently completed.
The purchase took about eight seconds and cost $0.70 in transaction fees.
The owner and president of Millennial Title Company believes bitcoin will be used in real estate transactions more often in the near future.
Louisville, Kentucky made local history with its first real estate purchase made in bitcoin which only took about eight seconds, according to a report from The Courier Journal.
Source: bitcoinmagazine.com
---
Political/Rights
---
Geopolitical/Police State
Sorry! I will do my best to stay alive.

— Elon Musk (@elonmusk) May 9, 2022
---
War
---
False Flags
New York Governor Kathy Hochul Tests Positive For COVID-19
#BREAKING: Gov. Newsom signs order to send mail-in ballots to all registered voters in California for the November election https://t.co/czdO1IJhp6

— KRON4 News (@kron4news) May 8, 2020
I hope other governors around the country follow @GavinNewsom's lead. No voter should be forced to choose between their safety and exercising their civic duty this fall. https://t.co/kNkSQ5quw8

— Hillary Clinton (@HillaryClinton) May 8, 2020
Q

 

!!Hs1Jq13jV6

 

ID: 6f8337

 No.9082747

BLM co-founder Patrisse Cullors admits she LIED when she denied using group's $6m LA property ONLY for official business: Reveals she hosted parties for Biden's inauguration and her son's birthday
In an interview with The Associated Press, Cullors conceded she had made mistakes and regrettable decisions when it came to managing funds 
Cullors denied claims organization brass misused millions in donation dollars 
In the interview, Cullors, 38, said she used the seven-bed Studio City palace – purchased in cash by BLM in October 2020 – for her own recreation twice
She previously issued a statement denying she'd ever lived there or used the property for her personal gain
The first instance saw her hold a party to toast Joe Biden and Kamala Harris's inauguration as president and vice president in January 2021
Then, in March 2021, she used the luxury property – whose purchase has sparked fury among other racial justice campaigners – for her son's birthday party 
Source: dailymail.co.uk
---
Q
The FBI knows exactly who planted the "pipe bombs" on the night of January 5, 2021. That's why it hasn't been made public. https://t.co/XA1a4Dmwvr

— TheLastRefuge (@TheLastRefuge2) May 8, 2022
FLASHBACK
True the Vote has the cell phone IDs of all the mules. Law enforcement can easily identify them, arrest them and find out exactly who paid them and who on the Democratic Left organized this criminal election fraud cartel https://t.co/VqYUEdzW0s

— Dinesh D'Souza (@DineshDSouza) May 9, 2022
The CDC is geotracking people to see if they are social distancing. If geotracking were not highly precise and accurate—as the bogus "fact checkers" claim—how could the CDC use it to determine if people are standing 6 feet apart? #2000Mules

— Dinesh D'Souza (@DineshDSouza) May 9, 2022
Q

 

!!Hs1Jq13jV6

 

ID: 40a8a4

 No.9647518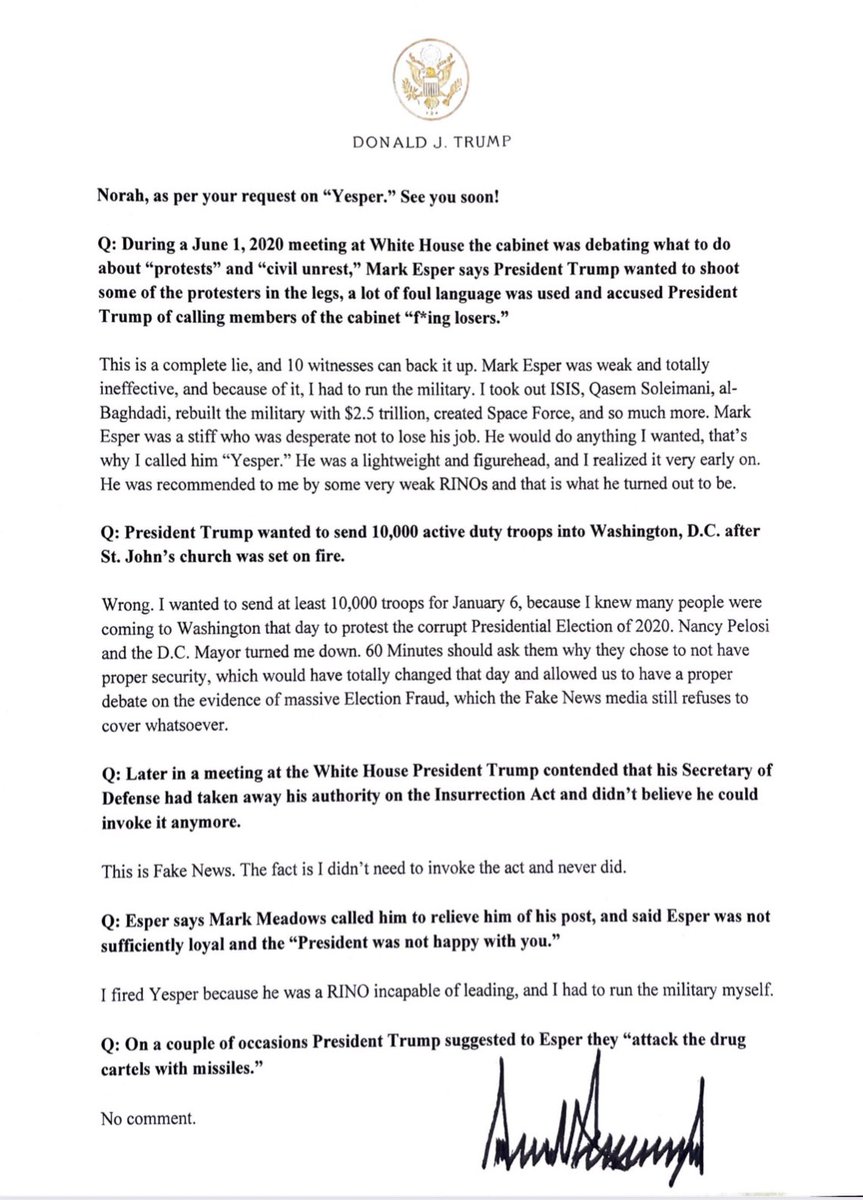 4198
8kun/qresearch: 9109809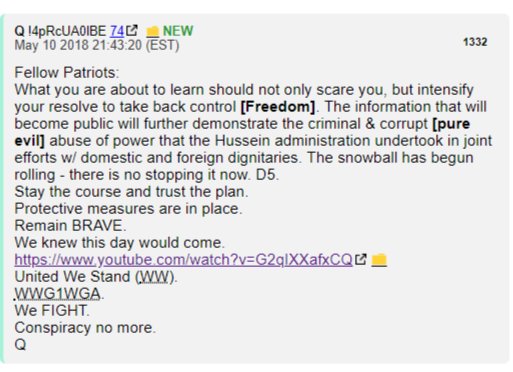 4211
8kun/qresearch: 9129529
💤💤💤💤 pic.twitter.com/XdOdqIkrB3

— Dan Scavino Jr.🇺🇸🦅 (@DanScavino) May 9, 2022
Stopped at 17 seconds mark